Since setting up Bookings For You, we've had to deal with a steady stream of challenges, including a global recession in the early days and, more recently, Brexit. However the impact of the spread of the coronavirus has been truly unprecedented, not just for us, but for the entire travel industry.
In the early days of the COVID-19 pandemic, our focus was on communicating with those holidaymakers that had accommodation booked with us. It was important for us to be able to provide them with accurate, relevant and up to date information both on the situation in Italy but also on how it was going to impact their plans. Recognising that everyone's situation is different, we also wanted to offer as much flexibility as we could for our clients, allowing some to retain their bookings so that they could see how the situation unfolded whilst offering others the opportunity to cancel or postpone their stays.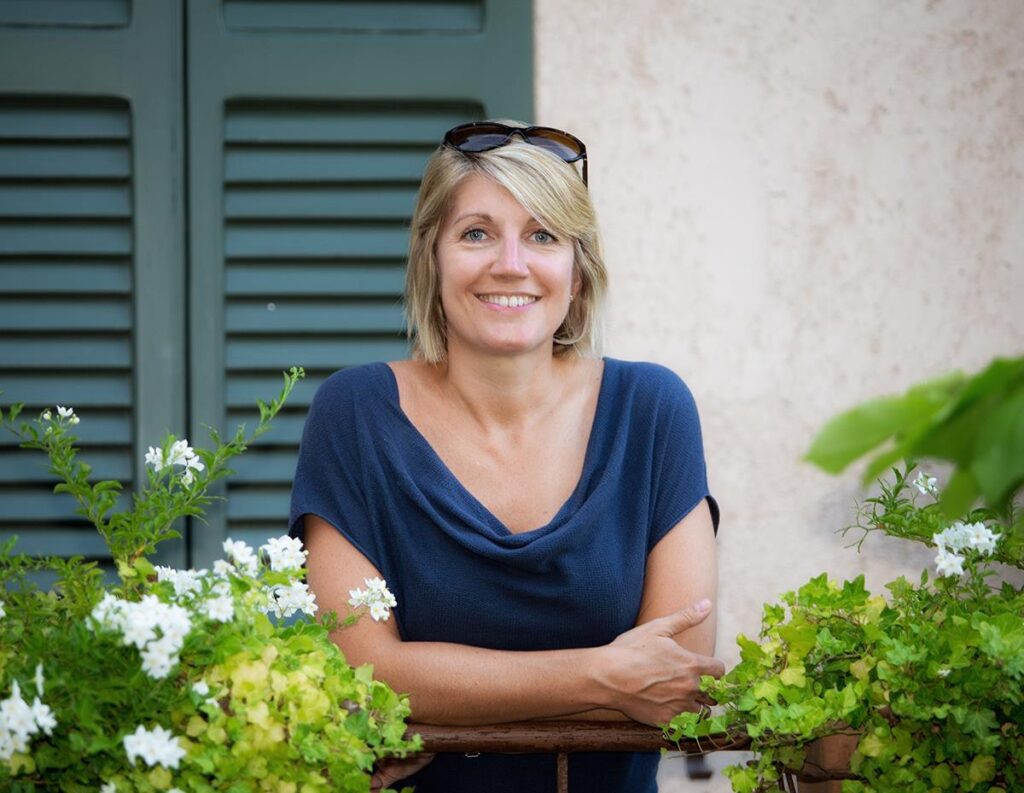 With most of the world seemingly in lockdown and travel not possible, we certainly weren't taking bookings but we also still wanted to be able to show our support for Italy. Whilst other countries have tragically gone on to see a higher death toll due to COVID-19, at that time Italy was, without doubt, the worst hit country in Europe. With travel to Italy clearly not an option, it was hard to know how to continue to communicate with our clients and to a wider audience.
We took the decision that the right approach was to continue to try to inspire people. Over the past few weeks and months, we have written more content than ever before for our blog, hopefully inspiring people to travel to Italy in the future when it is both safe and possible to do so. After all, not being able to physically travel doesn't mean you have to stop dreaming…! Constantly striving to offer the best service possible, we've also taken the time to really look at how we improve our service to holidaymakers in the future. Whilst this will certainly be the most challenging year since I set up Bookings For You in 2011, we know that things will pick up… whether that will be later this year or next year, who knows. But we'll be 100% ready when the time comes.
However, we're also conscious that we are just one of thousands of companies whose business has struggled over this period. COVID-19 has affected every single corner of the industry and so we wanted to take this opportunity to share some other personal stories of those who work in the Italian tourism sector. What struck us with every single story is the sense of optimism that they share.
Alex, tour guide, Italy Aroma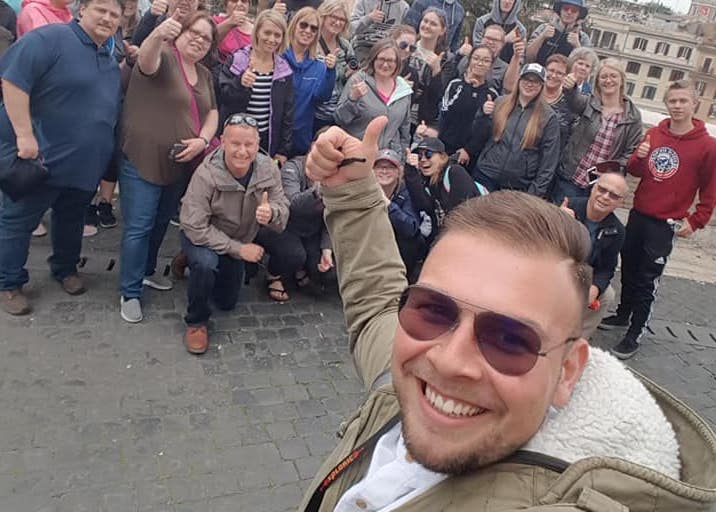 Alex founded his business – Italy Aroma – in 2015. Having spent a year building up experience working as a Tour Director for other companies, he took the plunge to go it alone when he was just 25 years old. His aim was simple – to allow holidaymakers to discover Italy in a unique way. Setting up office in his mothers tailoring studio much to her bemusement, hours turned into weeks of research to ensure that he could offer clients the best possible tours and experiences in his home town of Assisi. Offering everything from wine tasting tours, walking tours and cookery classes (plus much more in between), Alex quickly became the 'go to' travel guide in Assisi and the surrounding area.
However, with travel suddenly not possible earlier this year due to COVID-19, Alex's business was immediately affected. Everything that he had worked so hard to build up instantly fell apart around him. However, Alex is a self proclaimed 'hopeless optimist' and not to be deterred, Alex quickly found a new way of working. If people could not come to Italy, he would take Italy to them! Alex found unexpected success online, starting interactive online Italian cookery lessons and online tours that people could enjoy from their own homes.
Looking forward, Alex is confident that 'people's desire to visit Italy will never die' and he has already secured bookings for 2021 and 2022. He can also see some positives that have resulted from this terrible situation. For example, forced to do so out of necessity, over the past few months Alex has noticed that Italians have put much more information online which will give tourists a chance to discover so much more about Italy (so much more easily) in the future. For many Italians, this is the first time that they have fully understood and appreciated the role of advertising online and Alex feels that this will reap rewards for the country in the future.
Alex's advice to anyone looking to travel to Italy just now? 'Start planning, do research on what you want to see and where you want to go. Be smart. The internet is a resource that provides enough information to plan everything. If you have doubts ask professionals. Let them guide you. Pack only what you need and bring your spirit of adventure to Italy. You will discover that time moves slower here, food and wine tastes better here and the music and the sunsets all taste and look different.' Oh… but he does ask you to at least learn a little Italian before you come! Apparently he has heard too many 'gracias' for one lifetime in Italy!
If you fancy a little taste of Italy now, then why not try one of Alex's virtual cooking classes? Quote code MYTRIPFAVOR10 for an exclusive discount both on his online classes and for any of his tours and experiences in Italy.
Katy, blogger, Untold Italy
Katy is the founder of Untold Italy, a podcast, website and online community that aims to inspire and help people from all over the world to plan their dream trip to Italy. By creating travel guides and planners, their aim is to simplify the trip planning process whether it's someone's first trip to Italy or their fifth. By taking their readers and listeners on a journey of discovery, Untold Italy hopes to fill them with the confidence needed to plan a trip to Italy that includes not only the popular highlights but also some of the lesser known Italian regions.
Katy's business is primarily driven by website traffic and so, with people in lockdown and unable to travel due to COVID-19, she saw an immediate and dramatic 85% decrease in online visitor numbers as well as a corresponding drop in revenue once the pandemic hit.
But, like us, Katy has remained busy. She is currently focused on helping her readers and listeners reorganise their trips to Italy by providing timely information on changes to policies and conditions. Early on she also established a separate Facebook group to help travellers connect with others trying to understand the status of their trips, airline departures and cancellation policies. This group now has over 6,000 members, many of whom have sadly had to cancel their travels until 2021 and beyond.
Katy also took the decision to try to continue to inspire despite the situation. 'In our main community and on the podcast we pivoted away from practical planning information towards providing inspiration and ideas for future trips. Many of our community are based in the US and Australia and plan their trips 1-2 years in advance and are hungry for information.'
Is Katy optimistic for the future? In her words – 'Always…. We don't know what the future holds but we do know that Italy and the Italian people are resilient. And that they love visitors. There is no doubt that our readers and listeners want to visit Italy more than ever. Some want to tick off their bucket lists and others want to explore deeper a country they have fallen in love with. Many intend to extend their planned trips and we hope they take the time to slow down and find a little paradise of their own where they can enjoy their daily passeggiata and aperitivo in the piazza.'
She is also hopeful that some of the most touristic areas like Venice and the Cinque Terre and attractions such as the Colosseum and Vatican Museums can take this time to re-evaluate their business models and to look to understand how they can better manage visitors for a more sustainable future. Of course tourism is very important to Italy's economy but she feels that they can find a better and more interesting way to help visitors experience the magic of Italy.
In short, Italy will be waiting for you! Take heed of Katy's advice: 'Spend this time reading about Italy, listening to podcasts (I know a good one!), gathering information, planning your trip and maybe even learning a little Italian. Once our governments give the green light for travel we have no doubt it's going to get busy. '
Kate, chef and blogger, Cooking & Carafes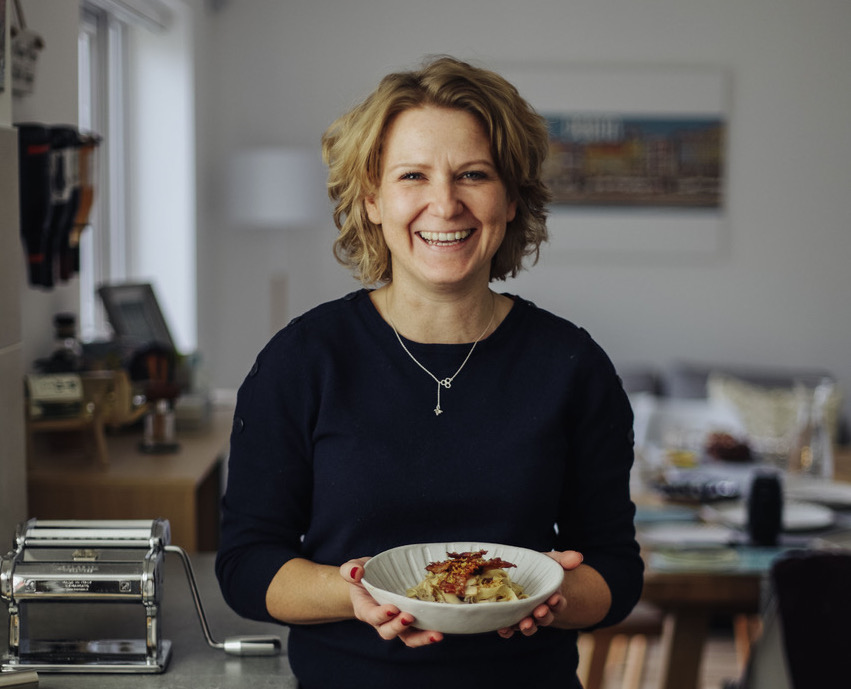 Cooking & Carafes began as a blog 4 years ago, and has now developed into a business where Kate runs pasta making workshops and develops recipe and content creation for brands. Most recently, she has set up an online shop for keen cooks and gardeners. It all sprang out of Kate's love for Italy and its food (in the early days the blog was a place to share her recipes and experiences) and has developed and grown naturally from there.
Whilst Kate may be based in the UK, her Italian inspired business was still immediately affected by COVID-19. Lockdown and social distancing rules meant that a number of pasta making workshops she was due to run had to be cancelled. Of course, she is hopeful that she will be able to run these again in the not too distant future.
But Kate has clearly worked with Italians long enough for their optimism and enthusiasm to rub off on her! She has not wasted the time during lockdown, spending it sharing more skills and recipes online, and doing a number of live features on Instagram with Filippo Berio. With more time on their hands, and with more time spent at home in their kitchens and gardens over the past few months, Cooking & Carafes has actually become an even more popular online resource for people to find recipes as well as a source of gifts to send to loved ones. Kate's Pasta Making Tools Kit proved particularly popular along with herbs and vegetable seeds enabling people to grow their own produce at home.
Whilst Kate has missed the buzz of running her pasta making workshops, like so many businesses, she has learned to adapt. She has used the extra time to 'focus on other areas of the business including the retail aspect and also building relationships with brands and working on new opportunities so it has been exciting but not quite the same as running pasta making workshops for groups of people and all sitting down to enjoy a good meal and wine around a table together.'
When it comes to the future, she is certainly very optimistic. 'Although we are living in uncertain times my hope is people come out of this more connected to the smaller things in life. Paying attention and cherishing things like cooking more from scratch, gardening and generally taking a slower pace of life. Also when it comes to supporting small businesses both at home and when travelling. I know personally I cannot wait to return to Italy to show support and also perhaps experience a slower side to travel too.'
Kate will be returning to Italy herself next year for her wedding. Unfortunately, the COVID-19 pandemic meant that the Sardinian wedding her and her fiancé had planned for this Summer had to be postponed but she is patient! As for the rest of us travellers…? 'I know Italians will be ready to welcome you, and the La Dolce Vita is still waiting for all of us to experience. Take your time, admire the beautiful scenery, enjoy an aperitivo in the piazza, have that slice of pizza, a scoop of gelato, and embrace everything that is wonderful about Italy from the people to the food and wine. Better days are ahead for all of us and each economy needs supporting, so be mindful, be respectful, but have fun.'
In the meantime, if you love Italy and aren't able to travel until 2021, try recreating your own little taste of Italy at home. You'll find recipes and inspiration on Kate's website and on her social media, from homegrown San Marzano tomatoes and basil to pasta recipes for every occasion!