We don't want to boast, but the weather in Italy at the moment is pretty good — Rome and Florence both have 28 degrees — making a last-minute holiday away rather tempting. We've picked a handful of properties across Italy which are still available for a last-minute holiday this summer; whether you want to explore the rolling hills of Tuscany and Umbria or enjoy the bustle of city life.
Villa Il Sole, Puglia
This three bed villa shares extensive gardens, BBQ, bread oven, and a large communal pool with five other villas, but there's also a small private garden area for some al fresco dining. Inside, the property is well-equipped with everything you'll need for a relaxing break in the sun.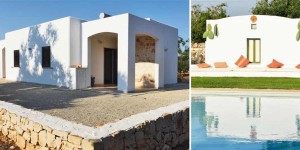 Ideal for: Foodies — the villa is a short drive from both Ostuni and Carovigno, which have over a hundred cantinas and trattorias between them (including a Michelin starred Già Sotto l'Arco).
La Colombaia, Umbria  
Located in Spoleto in rural Umbria, this traditionally decorated property has fantastically Italian views of olive groves stretching across to the undulating hills. This three bedroom villa shares a communal pool with two other villas, and also has a covered loggia so that guests can make the most of Italy's weather in the spring and summer months.
Ideal for: a hotel-style break with privacy — the property is within walking distance of the Borgo della Marmotta estate, and guests can opt to have breakfast (and other meals) at the hotel restaurant each day.
Sorrento Apartment, Amalfi Coast
This recently renovated apartment is a fantastic choice for small families or couples looking for a bit more space. The contemporary decor makes the property a bright, airy and relaxing space for holidaymakers — and there's a terrace with table and chairs perfect for a morning coffee or aperitif.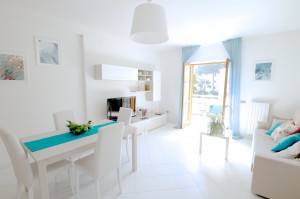 Ideal for: exploring Sorrento and the surrounding area; the apartment is located in the town centre and just a few steps from Piazza Tasso and the train station
Pratelli Sei Apartment, Le Marche 
This contemporary apartment is surrounded by vineyards, and has stunning views of the the Le Marche countryside. The accommodation is split over two levels — with an open plan living space and double room downstairs, with a mezzanine level with single bed and desk.
Ideal for: exploring the Le Marche countryside; there are plentiful opportunities for hiking, nature trails and horse riding.
Rose Garden Apartment, Florence 
This beautiful two bedroom apartment has its own private garden, and is tucked away in a residential area of central Florence. Recently refurbished, this immaculate property has the benefit of being fully air conditioned — keeping it lovely and cool in the heat of an Italian summer.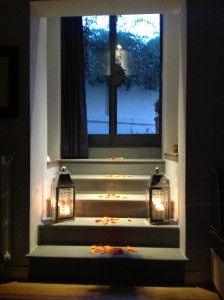 Ideal for: enjoying the city of Florence; the property is within walking distance to the town centre and its array of stunning architecture, bars and restaurants.