Sicily is possibly the perfect Italian holiday destination. Boasting a great climate all year round with plenty of sunshine (although temperatures can get pretty hot in the peak Summer months) and with a plethora of beautiful beaches to enjoy, incredible architectural remains to admire, stunning rural landscapes to explore, not to mention the wonderful food and wine, the island offers something for everyone.
Today, we've selected some of our favourite villa rentals in Sicily, Italy's largest island, perfect for your next villa holiday in Sicily. What's more, many still have availability left for Summer 2021!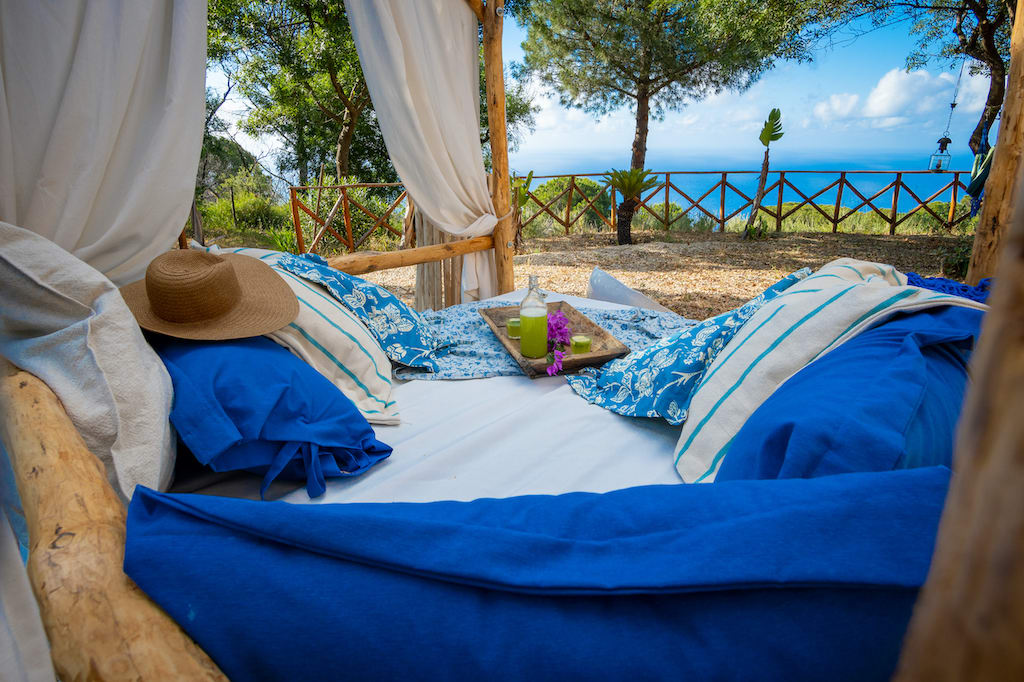 The perfect villa rental in Sicily for up to 4 guests, Casa Terre di Bea is a charming Sicilian hideaway, enjoying phenomenal views over crystal clear Mediterranean waters and boasting its own private pool, new for the 2021 season. With a slightly Bohemian feel, it has a chilled out vibe that will immediately relieve the tension of day to day life. Without a neighbour in sight, guests staying at this Sicilian villa will enjoy complete privacy but you're only 5.5 kilometres from the popular seaside town of Cefalu' and just 1.5 km from the beautiful fishing village of Sant Ambrogio. It's even less than this to reach the most spectacular beaches along this stretch of the Sicilian coastline. A few days here and you'll never want to leave… but when you do manage to drag yourself away, you'll feel completely refreshed!
Sleeps 4
Prices from 106 euros pp per night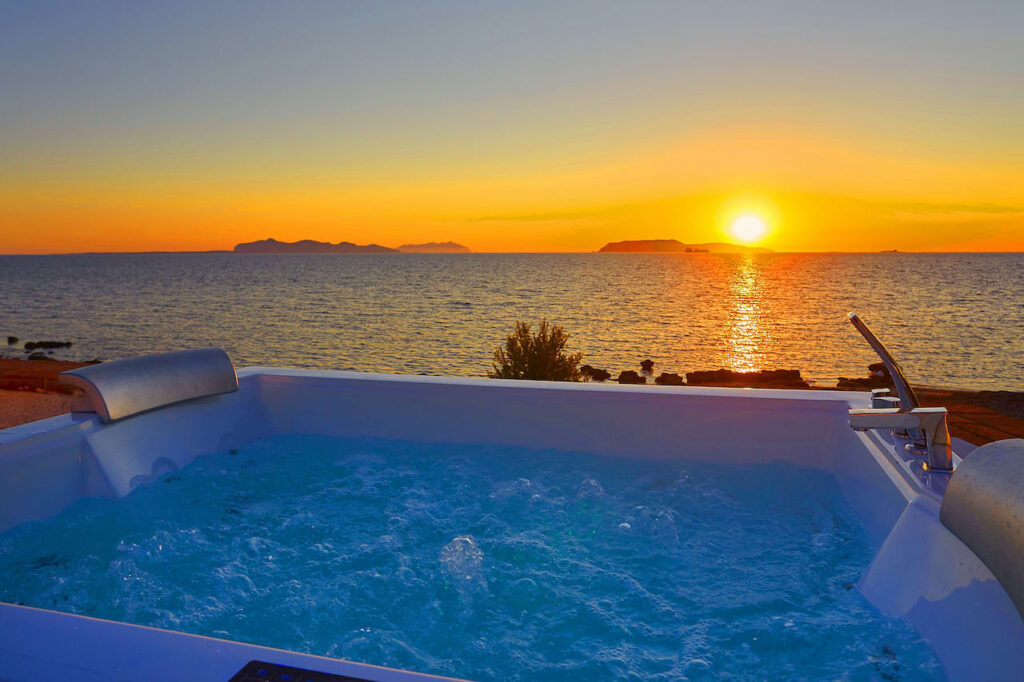 A luxury villa in Sicily, Villa Maura ticks all the boxes. With a huge private pool as well as its own glass-fronted gym, it offers plenty within its 2.5 acre gardens to keep everyone entertained. But, our favourite spot at Villa Maura is the rooftop jacuzzi. Enjoying incredible views of the Egadi Islands, it's the perfect spot to relax with a glass of wine watching the sun set every evening. With the beach literally on your doorstep, this is also the perfect Sicily villa rental for those who love the seaside. Directly in front of the house, you'll find a rocky beach but a few hundred metres to your left and you'll come to the white sandy beaches of Marausa, one of Sicily's most beautiful beaches that stretches for about 3 km. Enjoy a refreshing drink at the beach bar less than a kilometre away or catch a boat to the Egadi Islands just 30 minutes away to enjoy a delicious lunch and swim in the numerous idyllic coves and bays.
Sleeps 14
Prices from 44 euros pp per night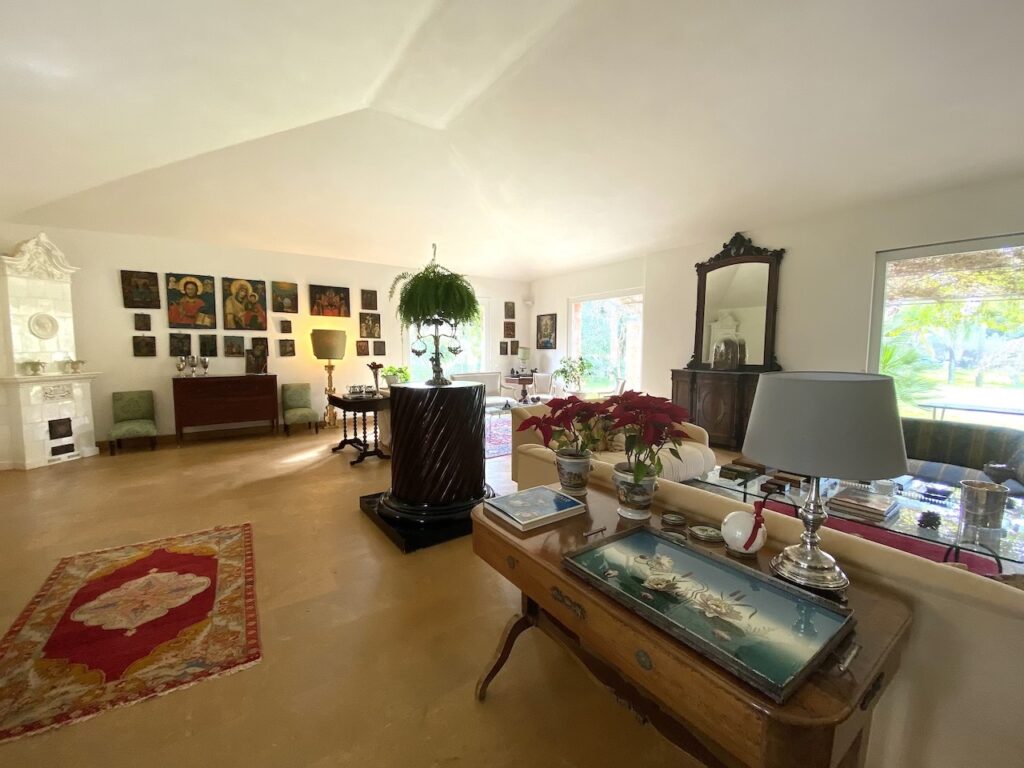 One of the reasons we love this Sicily villa so much is that it offers guests an authentic taste of Sicilian life. Whilst we love contemporary villas, we also love villas that provide a glimpse into the lives of the families that own them and Villa Lily does just that. From original fireplaces to elegant period furnishings and traditional Sicilian artworks and pottery, Villy Lily oozes character. It feels that everything in the house has a story to tell. Even better, it is also incredibly eco-friendly. Solar energy powers a modern underfloor heating system and provides all the electricity supply that the property requires. There is also a water purifier in the kitchen, ensuring that guests don't need to buy bottled water and rainwater is collected to water the garden. If you're looking for a villa in Sicily that is stylish, elegant and full of character and charm, then Villa Lily ticks all the boxes!
Sleeps 8
From 40 euros pp per night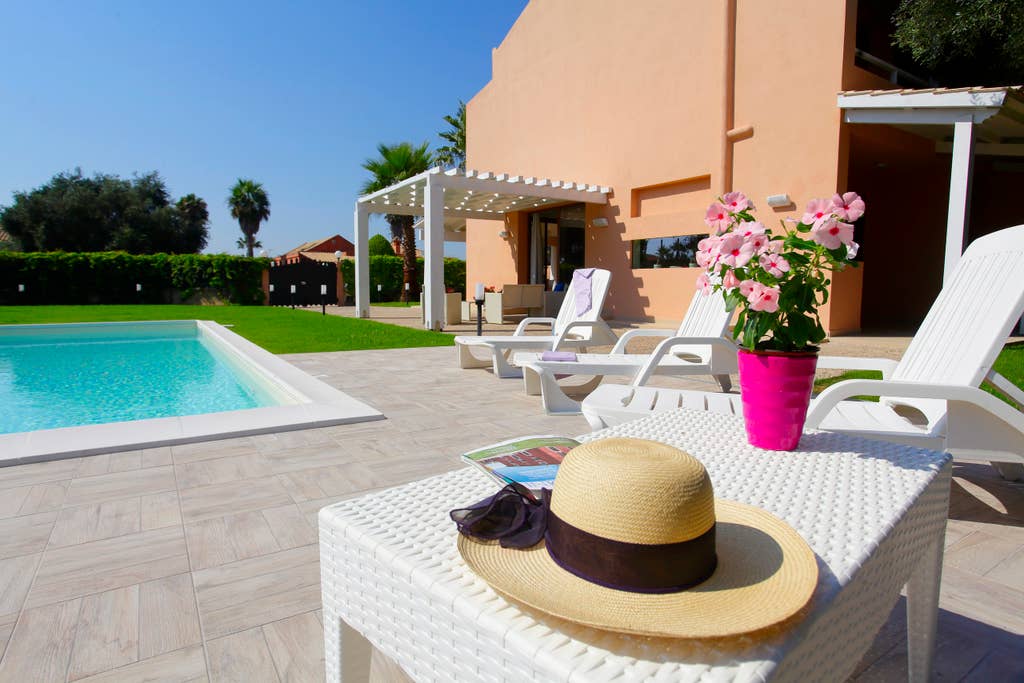 Villa Coral is a modern 2 bedroom villa in Sicily, offering the best of both worlds. Within walking distance of the seafront and a restaurant, everything is close at hand but the generous sized plot also ensures that guests enjoy complete privacy behind mature hedging. It's ideal for both a small family or for 2 couples travelling together.
Sleeps 4
Prices from 41 euros pp per night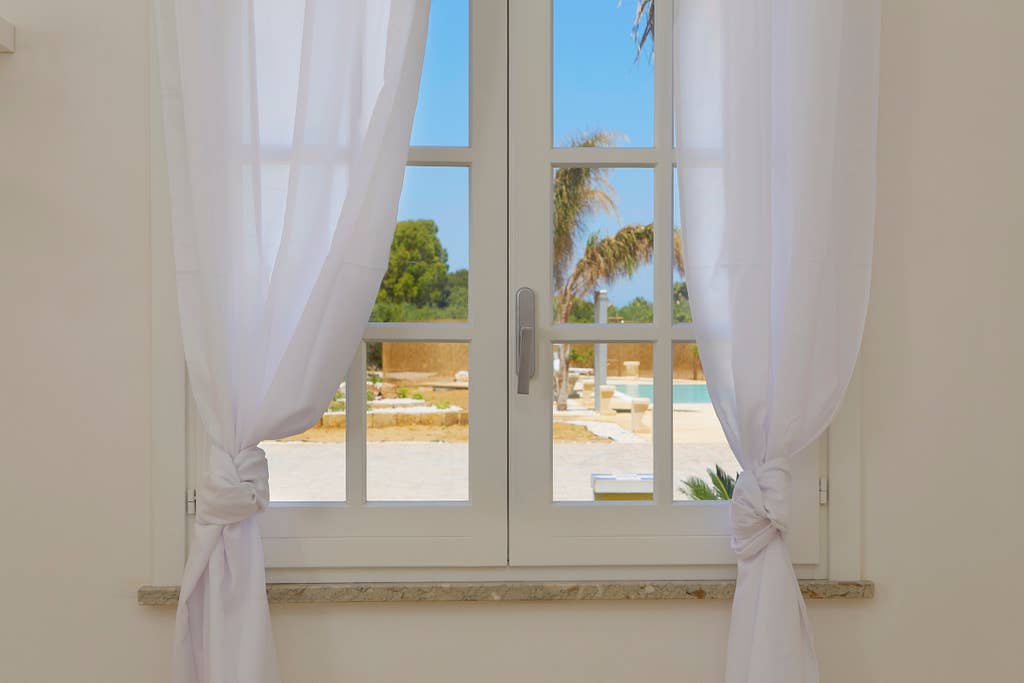 Set in a peaceful residential neighbourhood, Villa Marsala sits behind high stone walls, creating a charming courtyard garden, with tall, elegant palm trees surrounding the wonderful pool. This Sicily villa is also just a few minutes drive from the historic centre of Marsala. Marsala is a fascinating city. Whilst it's probably most known around the world for its wine, there is so much more to Marsala than just its famous drink. The city has had a long, rich and illustrious history under the control of Arabs, Romans and Carthaginians over the years. And today, much of this history can still be seen along with the influence of the English thanks to John Woodhouse who we have to thank for Marsala wine! Interestingly, Marsala's cathedral is also dedicated to Thomas Becket, one of England's most famous and well-loved saints. With a contemporary interior, Villa Marsala is great for larger groups of family and friends. Even better, the villa still has availability for Summer 2021.
Sleeps 10
Prices from 43 euros pp per night
Take a look at the full range of villa rentals in Sicily available from Bookings For You.