I think we can all agree that the pandemic has kept families apart for far too long. Lockdowns and restrictions have meant that families and friends haven't been able to spend time enjoying each others company anywhere near as much as they would normally like. Whilst zoom quizzes, social distanced walks and eating outside in the freezing cold at the local pub have, in their time, offered welcome respite from the monotony of lockdown, we think we've now all moved on! Certainly, the Bookings For You team are really needing to spend quality time enjoying the company of friends and family in person. And, from the enquiries and bookings coming in over the last few weeks, we're definitely not alone in that. People are, without doubt, searching for that perfect home for their family reunion holiday.
We're seeing a big increase in demand for large villas in Italy, suitable for a family reunion holiday in 2022. We're also seeing people splashing out on their 2022 holiday, perhaps spending a little more than they normally would to stay in a luxury villa in Italy this Summer. The good news is that Bookings For You have a whole range of villas in Italy, perfect for a family get together, with something for every budget. Here is our pick of the top 10.
Villa Piccolo, Puglia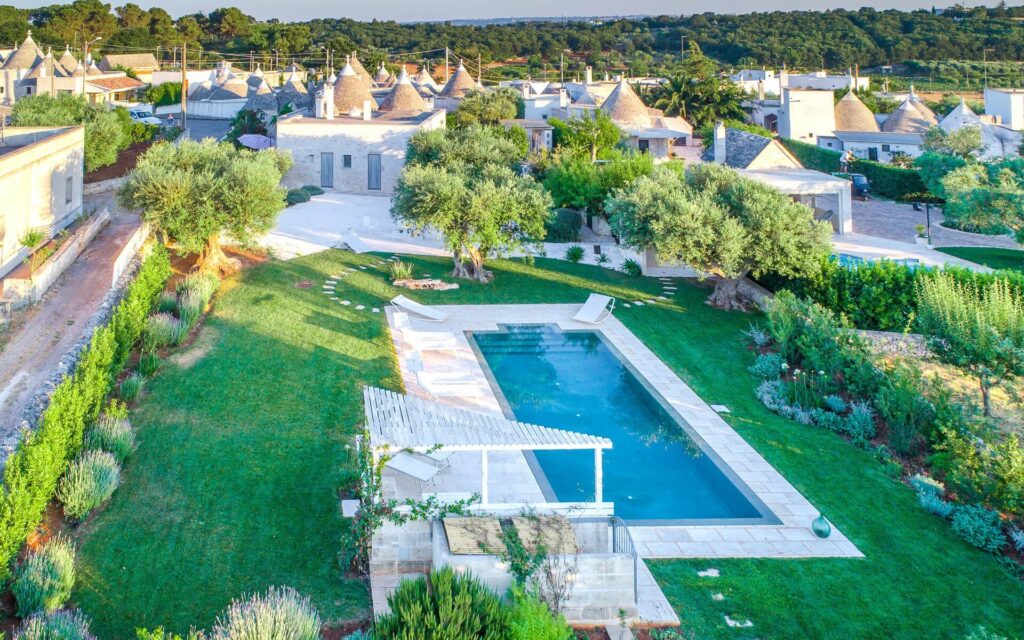 Villa Piccolo offers the best of both worlds – the stunning timeless design of a traditional trullo providing the perfect backdrop for the contemporary yet elegant design of its interior. The muted, neutral palette and occasional flashes of colour create an oasis of calm for all that stay here. Outside, the poolside is a haven of calm before guests perch at the outdoor bar and catch up at the entertainment area in the evening. With five stunning bedrooms all accessed independently from the pristine garden, this Italy villa rental is also a particularly great option for groups of adults travelling together for their family reunion holiday.
Find out more about this Italy villa rental >
Fonte Cicerum, Umbria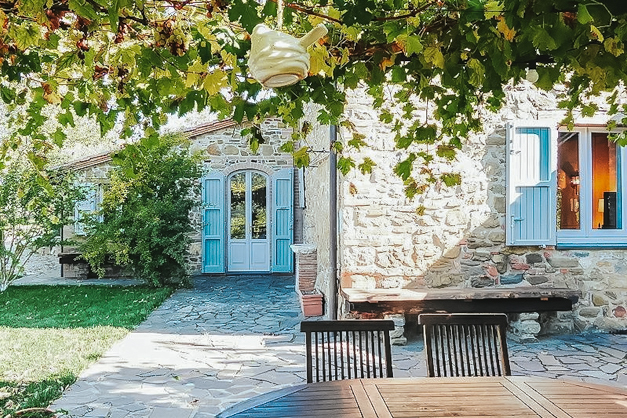 Fonte Cicerum is the perfect villa in Italy for up to 11 guests. We love its rural location and incredible views over olive groves and rolling hills, but we also love its location within walking distance of the charming village of Paciano. Whilst we're all for cooking up a feast at a villa rental in Italy, we're even bigger fans of being able to ditch the meal prep and washing up and instead walk to restaurants to enjoy someone else's cuisine! And Paciano has a number of superb restaurants worth trying. And with a separate annex back at the house for those who really want to enjoy a family reunion holiday but can't quite give up their privacy, what more could you want?!!
Find out more about this Italy villa rental >
Villa Colmegna, Italian Lakes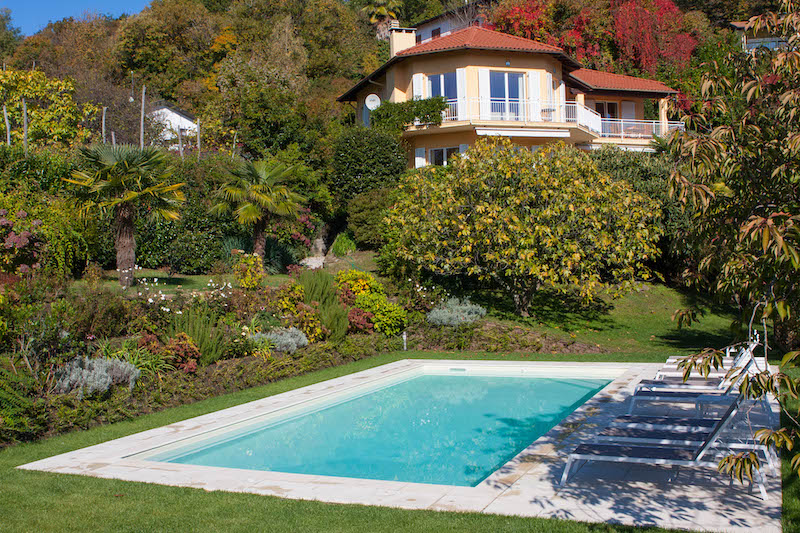 A firm favourite with our clients year after year, Villa Colmegna is a delightful family-friendly 4 bedroom villa in the Italian Lakes, comfortably sleeping up to 10 guests. In a sought after neighbourhood within walking distance of the lakeside, it's a great base from which to explore the beautiful Lake Maggiore. Children will love spending time in the outdoor pool whilst parents will appreciate the practicality and peace of mind that comes with having a pool with a safety cover. All in all, a great value villa in picturesque, mature gardens offering everything you could need for your next family reunion holiday.
Find out more about this Italy villa rental >
Villa Cortona, Tuscany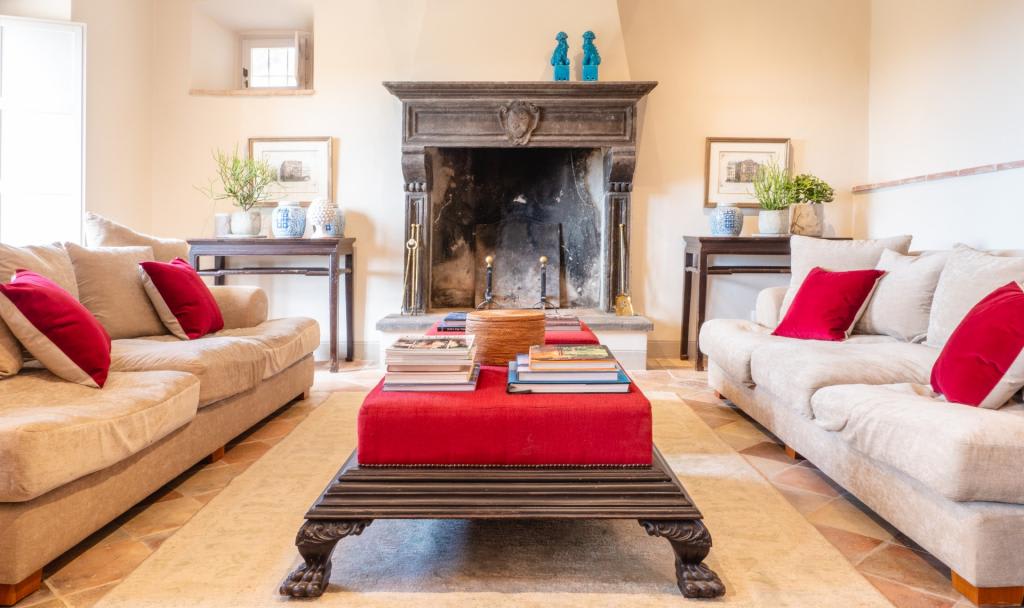 One of the newest additions to the Bookings For You portfolio of luxury villas in Italy, Villa Cortona is an incredibly beautiful holiday home, oozing elegance. With four stylish bedrooms, it comfortably sleeps up to 8 guests making it ideal for smaller families or multi-generation family reunion holidays. The outside space is just as pristine as the interior, with a stunning swimming pool and outdoor seating area, perfect for catching up on the family news into the early hours of the morning!
Find out more about this Italy villa rental >
Villa Marche, Le Marche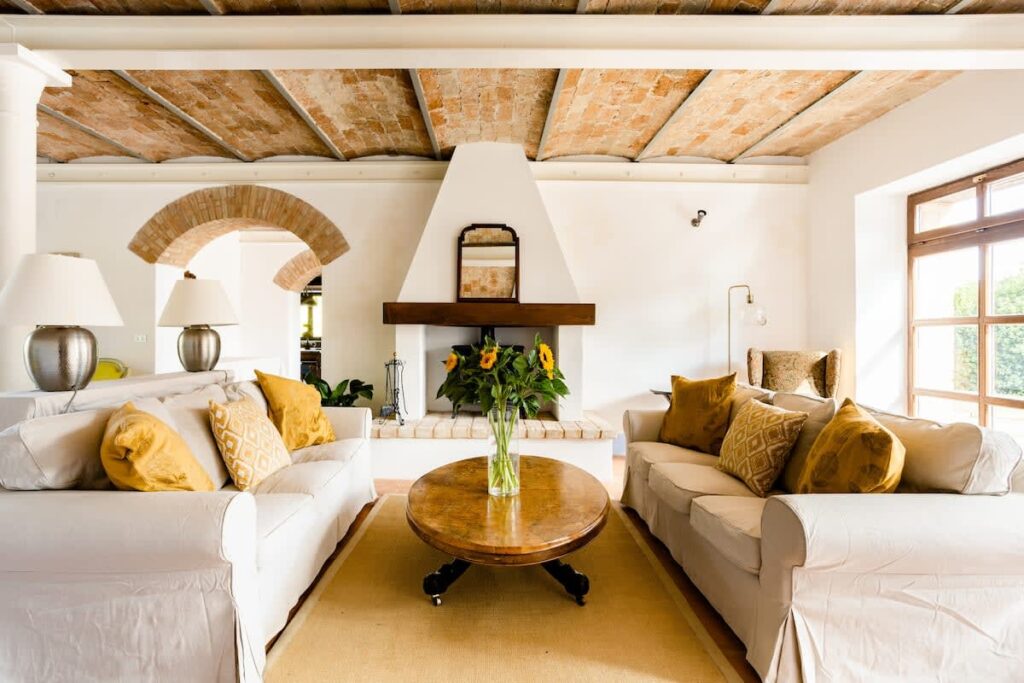 A 6 bedroom villa in Italy sleeping up to 15 guests, Villa Marche is a true rural idyll. It is set in five acres of beautiful gardens filled with the scent of lavender and rosemary and with an abundance of fruit trees to enjoy. However, for those that enjoy the coast as much as rural Italy, the nearest beaches are only a quarter of an hour away. The interior is beautifully presented. A real home from home, this villa in Italy is welcoming and simply a delight for any family reunion holiday.
Find out more about this Italy villa rental >
Villa Ermelinda, Italian Lakes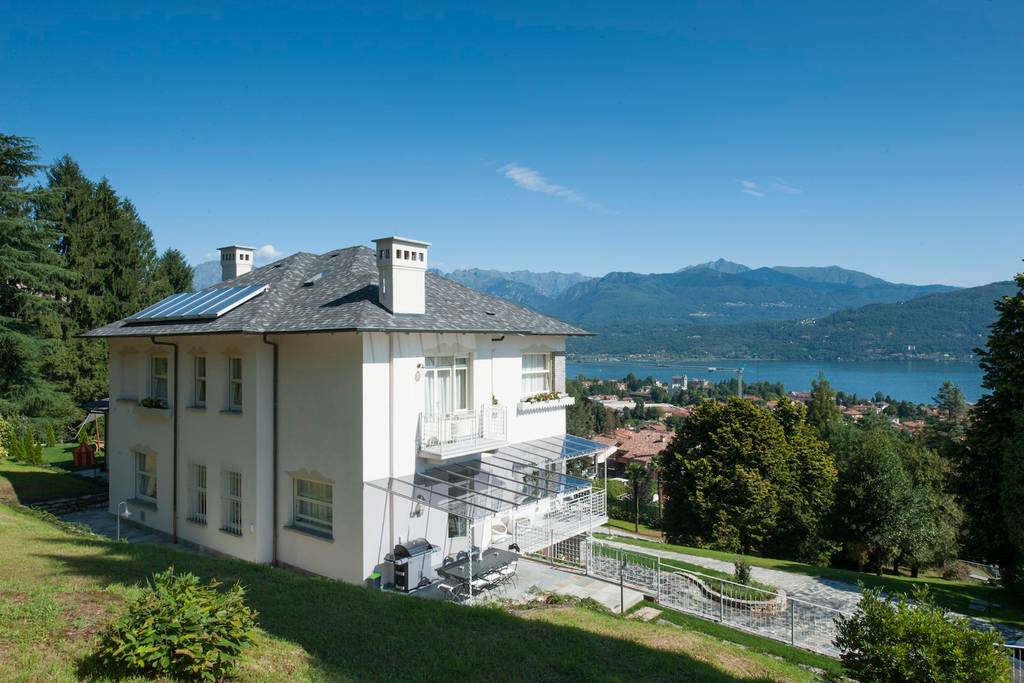 If you're looking for a villa in Italy that offers something for the whole family on your next multi generation holiday, then Villa Ermelinda ticks all the boxes. Private gym? Tick! Wellness centre? Tick! Entertainment for the children? There's table football, table tennis and even a mini basketball court! Tick, tick tick! Oh, and did we mention the private heated swimming pool and the warmest of welcomes you'll receive on arrival from the fantastic owners?!!
Find out more about this luxury villa in Italy >
Villa Oriana, Puglia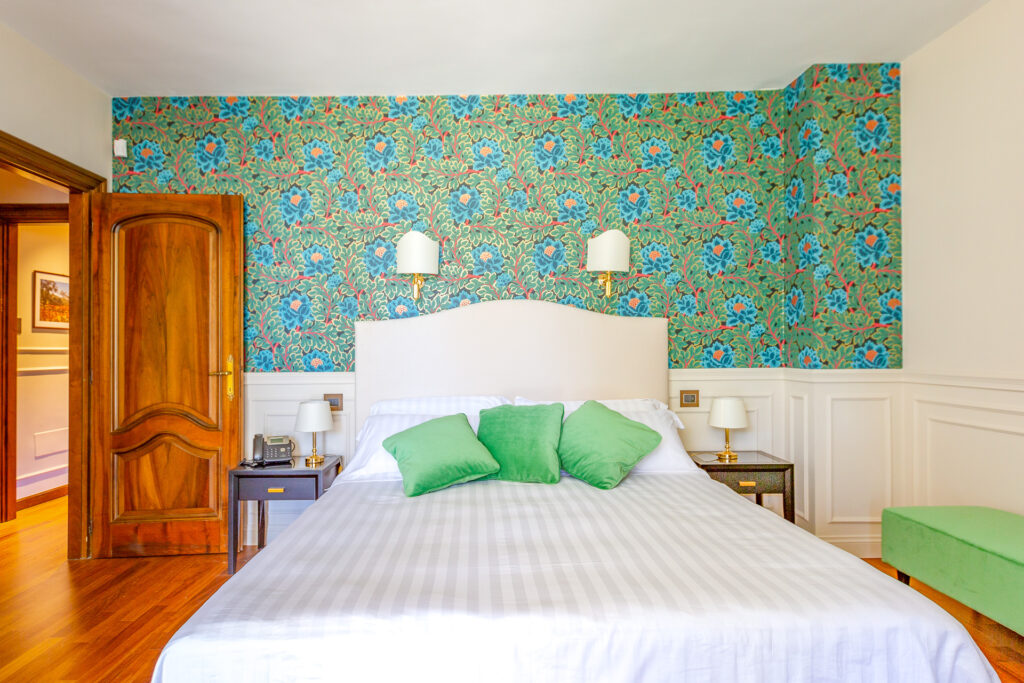 One of the most luxurious villas in Italy within the Bookings For You portfolio, Villa Oriana ticks all the boxes if you're looking for a villa offering the ultimate in luxury living. Arrive in style at the onsite heliport before heading straight to your private bar for celebratory drinks. Enjoy plenty of relaxation time in your private gym and spa, complete with massage and treatment suite and sauna. Take time to have plenty of family fun in the billiards room or outside around the table tennis table. Or simply laze by the infinity swimming pool or in the outdoor jacuzzi reading a book before heading inside to freshen up for dinner in your luxurious marble bathroom and bedroom sanctuary. With seven gorgeous bedrooms to choose from and sleeping up to 18 guests in total, this luxury villa in Italy is ideal for large family reunion holidays.
Find out more about this luxury villa in Italy >
Villa Maura, Sicily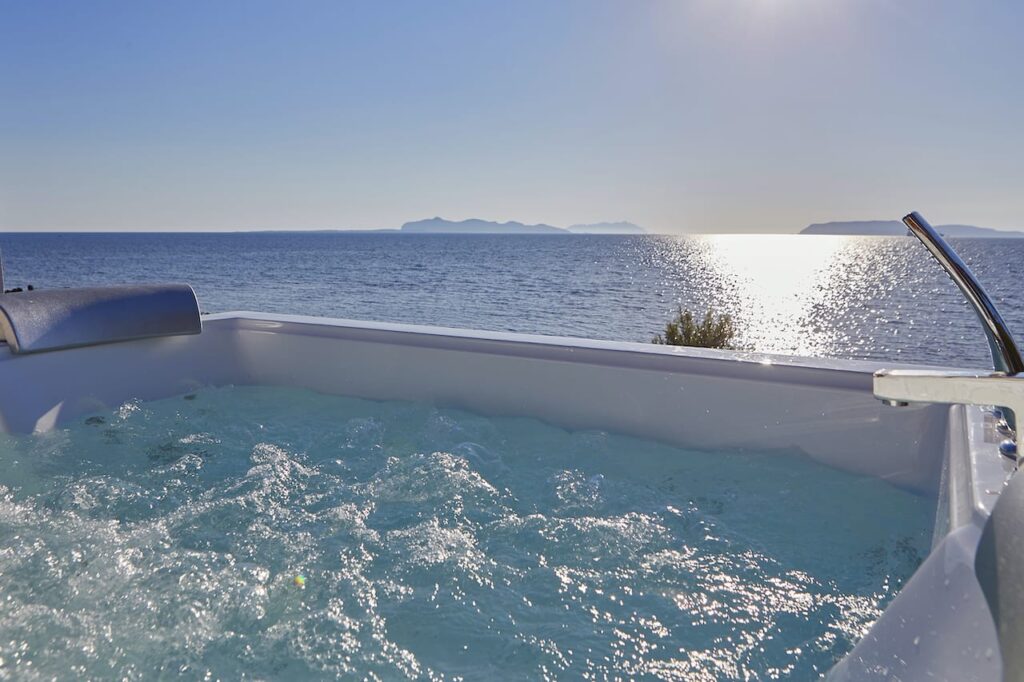 Villa Maura ticks all the boxes when it comes to a family reunion holiday. Split into three different properties – a main 3 bedroom villa and two 1 bedroom annexes within the 2.5 acre grounds – we've found that this Italy villa rental is particularly popular with families. The parents and children use the main house whilst the grandparents can have an annex to themselves. That means they're not disturbed by the children too early in the morning and everyone can enjoy some privacy whilst still holidaying together. The house certainly offers something for everyone with a huge private pool as well as its own glass-fronted gym. But, what we find guests love most is the incredible views of the Egadi Islands from the rooftop jacuzzi.
Find out more about this luxury villa in Italy >
Villa Castellaccio, Italian Lakes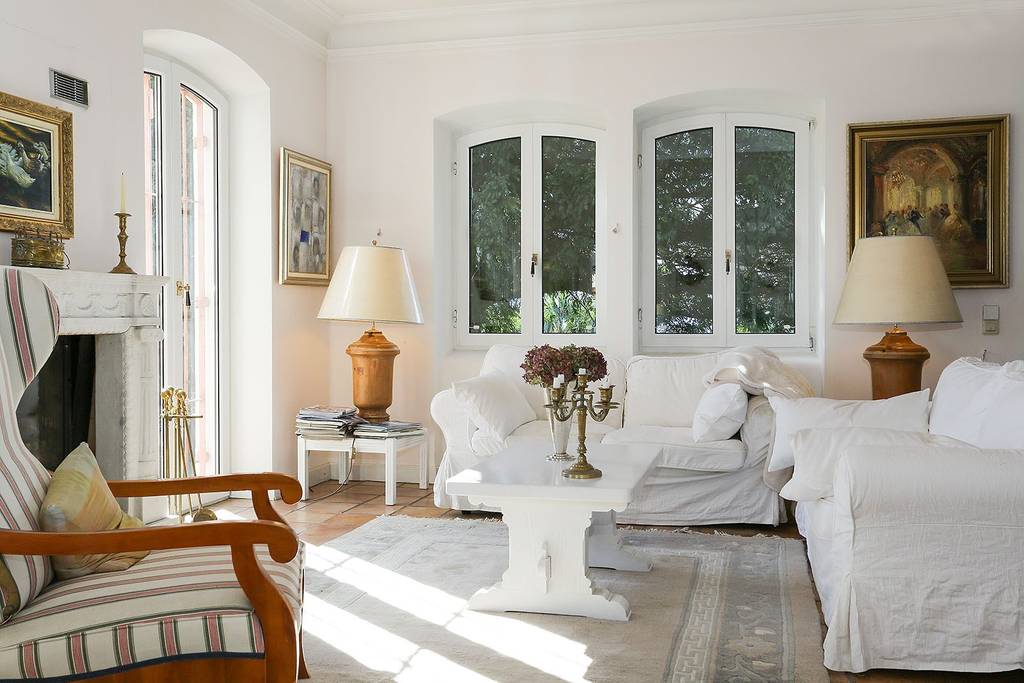 A picture postcard property, this luxury villa in Italy comes into view slowly as you make your way along the long sweeping driveway but it never fails to disappoint! The views certainly won't disappoint you either. Enjoying impressive 360 degree vistas over the rooftops of the nearby village in one direction and up and down Lake Maggiore in the other, this is an incredible setting for your multi-generation holiday. With 6 bedrooms comfortably sleeping up to 11 guests, it also offers plenty of space for all the family to enjoy.
Find out more about this Italy villa rental >
Casa Privata, Tuscany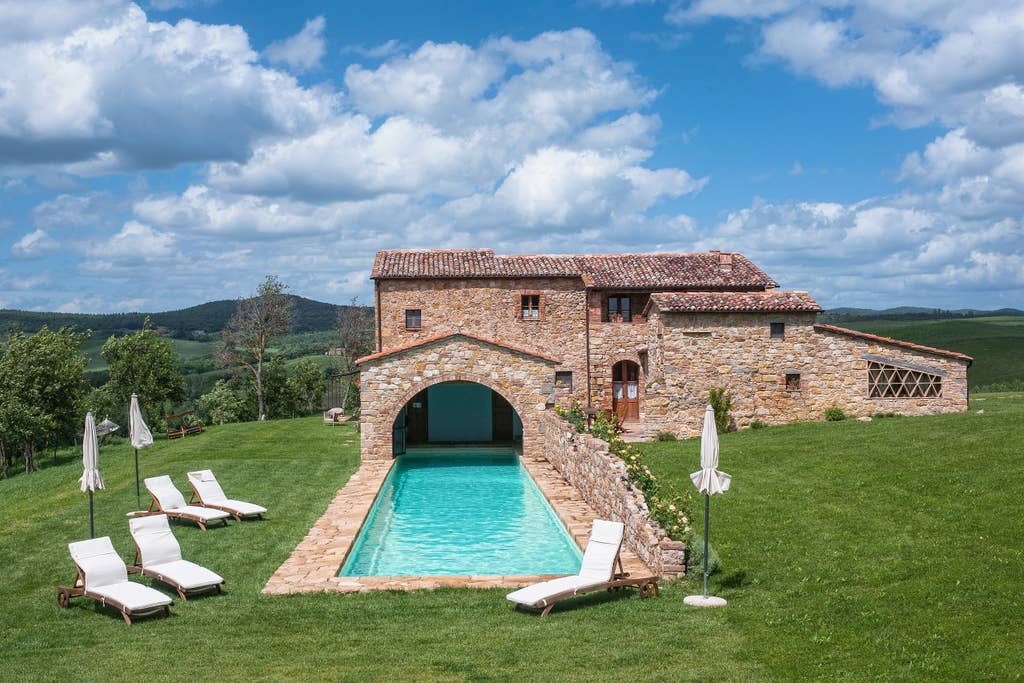 Casa Privata is a traditional Tuscany villa rental, ideal for large groups of up to 14 guests. Split into two apartments, it can work really well for a multi generation holiday. Guests love the 25 metre swimming pool but also love the location and its exceptional 360 degree views over the rolling hills of the Val d'Orcia. Even though the beautiful village of Pienza is just 3 km away, there is not another house in sight… all of which means you can make as much noise as you want in the pool safe in the knowledge that you won't disturb the neighbours!
Find out more about this Italy villa rental >
Inspired? Then it's time to start planning your very own family reunion holiday in 2022. Get in touch with the Bookings For You team who would love to help you find that perfect villa in Italy for your trip.