Having not visited Italy since February due to the COVID-19 pandemic, and with travel very different to how it was at the start of 2020, it was with excitement (but perhaps a little nervousness) that I boarded the plane to Catania, Sicily on a rather grey Thursday morning in the UK.
With my personal holidays cancelled this Summer, it was the first time I had even been on a plane since early 2020 but, whilst selfishly I couldn't wait to get back to Italy and enjoy all the wonderful food, scenery and other things I love about this country, it was also important to me that I could experience what our guests would experience when travelling so that I could provide them with the best and most accurate advice.
So, for anyone who has still not travelled but are perhaps planning to do so, here is what you need to know…. an honest, warts and all account of what it is like to travel in this new COVID-19 era.
Before departure: Register your details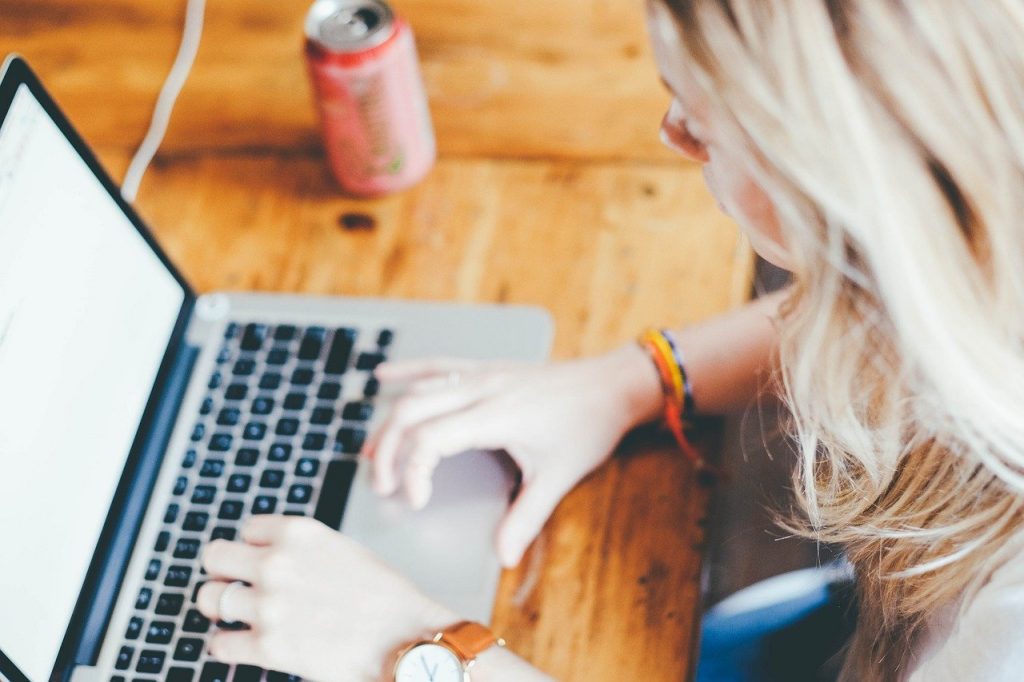 Travelling requires a little bit more planning than it used to pre COVID. Whereas in the past you just booked your tickets and headed off, nowadays, ahead of your arrival into Italy, it is important that you complete any online pre arrival and registration forms. They are straightforward to complete and will only take a few minutes but allow the authorities to monitor, track and trace tourists entering the country. On arrival, use the same log in details to enter health information. Both Sicily and Sardinia have their own registration systems separate from that for mainland Italy.
At the airport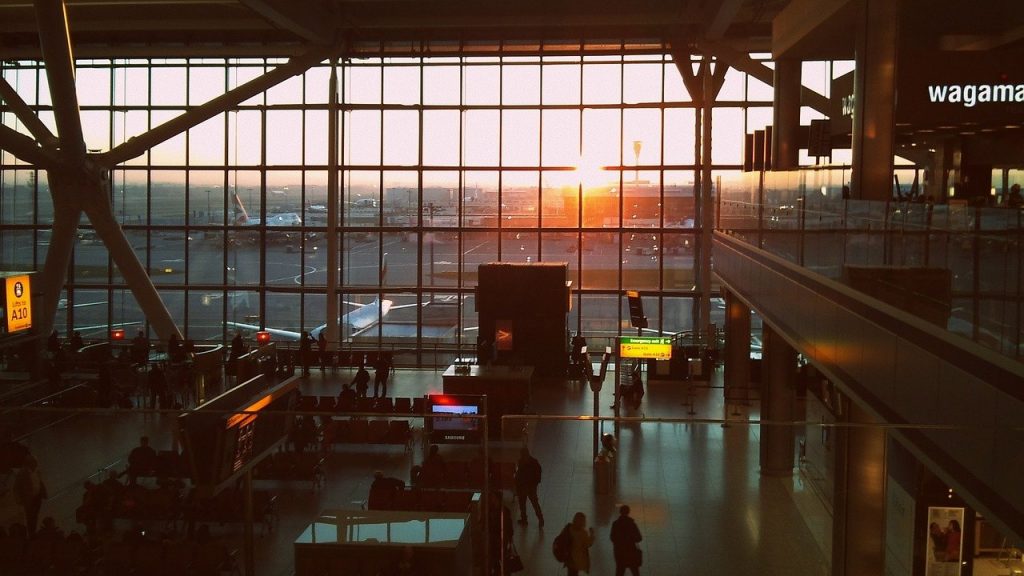 The flight was with British Airways from London Heathrow. On arrival at terminal 5, it was clear that it was much quieter than normal. Whole sections of the short stay car park were cordoned off and, whilst the terminal itself didn't have the usual hustle and bustle to contend with, I have to confess that this arguably made it a more pleasant experience. Everyone wore masks and with less crowds present than normal, it was very easy to stick to social distancing measures and far less stressful not having to weave your way around the normal crowds. No queues at check in and no long waits at security and baggage control. Seating areas were arranged to ensure social distancing at all times with seats marked 'out of use' to help compliance.
Arguably the only confusion was around documentation. Check in staff seemed unaware of the requirement to register your details via the Sicily registration app and there was a debate amongst staff as to whether we also needed to complete additional paper documentation. That said, I can completely understand the confusion… rules are changing daily and with staff having to keep abreast of changes in every single country, confusion is definitely going to kick in. My advice – do your own research beforehand so that you know what is expected of you. Otherwise, check in was pretty much as it always has been with the addition of a temperature check.
On board the flight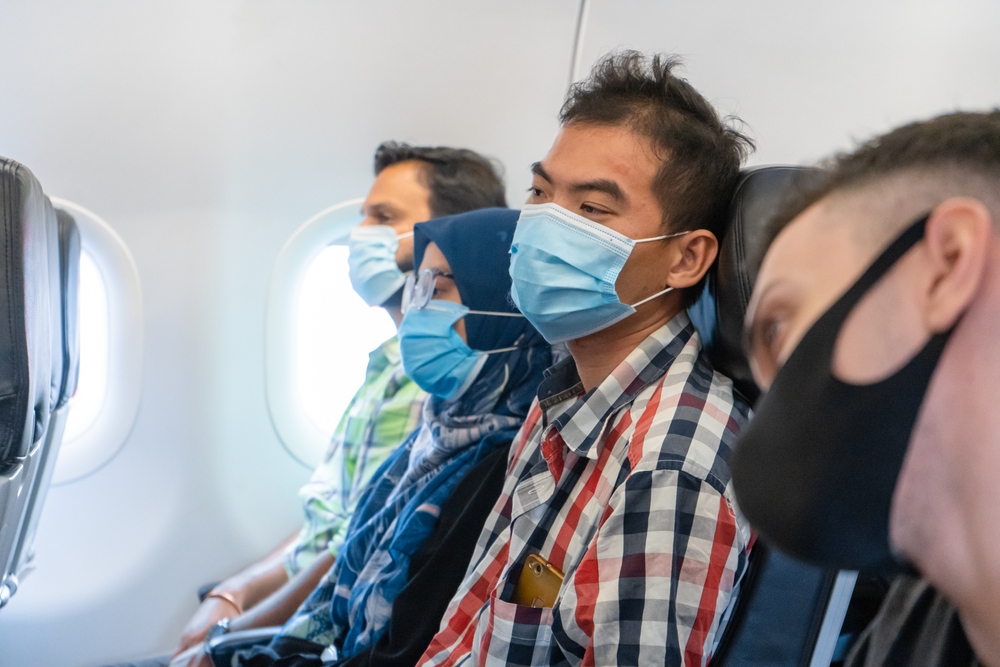 This same confusion seemed to continue on the flight itself. Once on board, we were provided with two forms to complete by the cabin crew – a one-page self-declaration form which was handed to BA crew before you left the plane and a second longer self-declaration form which, at check in, I had been told wasn't required and which I assumed I would hand in on arrival to the Italian authorities. This form is slightly confusing in its wording so just read it carefully! What on earth the Italian authorities are going to do with all this paperwork is beyond me! I have visions of spring loaded cupboards crammed full of paper and an Italian official desperately rifling through to find the documents from a particular inbound flight!
As it turns out, the flight itself was full but boarding was managed well. No more priority boarding for gold, silver and bronze card holders but instead boarding was strictly by row numbers with the back of the plane being boarded first. This worked well and minimised any queuing in the aisles as people found their seats. Passengers were handed hand sanitising gel and disinfectant wipes.
The food and beverage service looked a little different – a much simpler packet of crisps and bottle of water in a plastic bag (to allow you to easily dispose of the rubbish) was provided free of charge to passengers and there was no option of buying any additional food or drink. However, the service couldn't be faulted.
Some additional rules on board such as a request to remain in seats wherever possible, to check that the toilet was unoccupied before leaving your seat and so avoiding queuing in the aisles, all ensured a smooth (and what felt a very safe) flight. The safety briefing had also been adapted slightly, to include the need to remove any face masks in case of an emergency and before fitting any oxygen masks.
Passengers wore masks at all times with the exception of when eating, but those passengers I could see, certainly minimised the time spent eating and drinking and ensured it was worn the vast majority of the time. I think people are now very much used to wearing them and it didn't feel uncomfortable or strange to have a mask on for such a long period of time in the airport and for the duration of the flight.
Passport control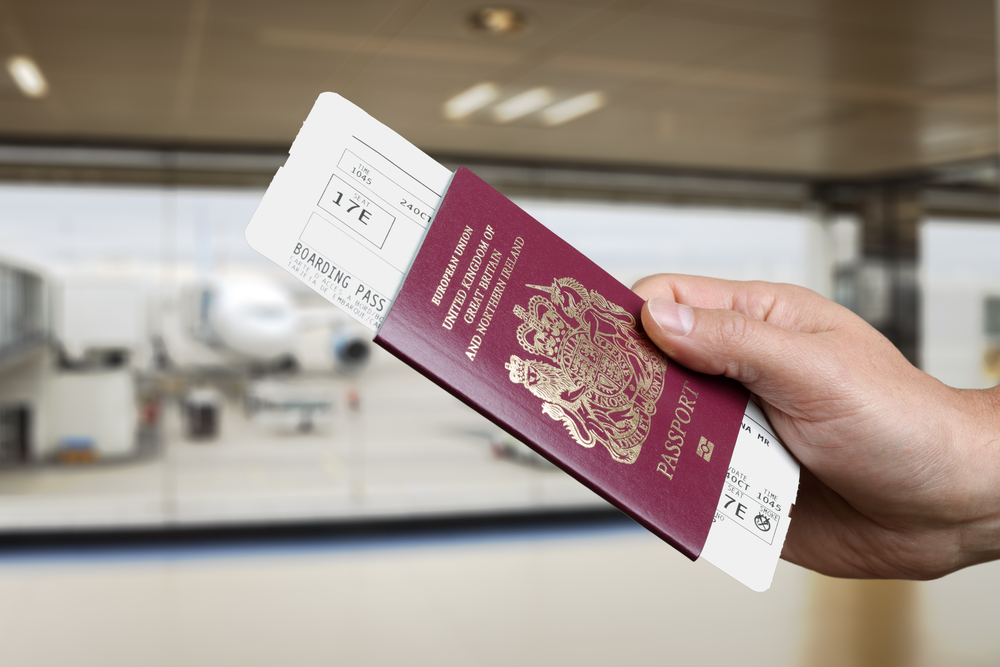 Touching down in Catania airport, just as with boarding, we were disembarked in strict row order. This time the front of the cabin left first, with passengers asked to remain seating until their row was called forward. I have to admit that, yet again, this was so much nicer and calmer than the usual chaotic scramble for the exit and passengers were amazing at adhering to the new rules. It's something I would hope airlines adopt even when the pandemic has passed.
Inside, the airport felt quiet and with hand luggage only, it was quick to get through passport control. As in the UK, we were asked to remove our masks only to confirm our identity with our passport pictures. As it turns out, there was no request for that slightly confusing 5 sided stapled declaration form so we simply filed it in case it was required in the future! Temperatures were taken on arrival but blink and you wouldn't even realise it was being done!
Hiring a car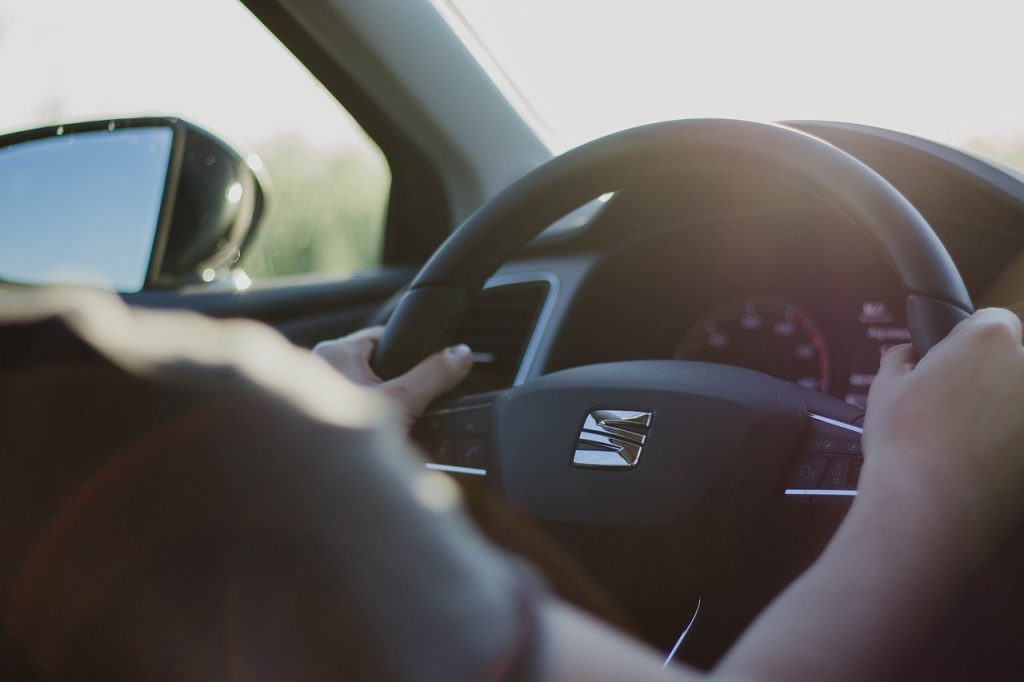 Car hire was painful to say the least. I'd chosen to book with Avis (to be honest, based on the fact that they had the best ratings and could guarantee a specific make and model of car). Unfortunately, they didn't live up to these ratings on this occasion. Avis had obviously tried to put in place protective measures given the pandemic but the system certainly isn't streamlined just yet! Customers are asked to have just one representative enter the car hire check in area to minimise numbers inside however, once inside, they seem to be operating two different systems. Some people just had to remain in the queue whilst others were sent outside to await a phone call to record their details. Having spent an hour there, it seemed to me that the waiting in line option was the preferable one… after all, if you are sent outside for the phone call, once that is received and credit card and address details handed over, you have to go back and re-join the queue anyway but are now a number of places behind where you would have been in the first place!
Admittedly, having not hired a car with them before at Catania, I'm not sure how much was new confusion as a result of the new measures or whether it is always chaotic! I can say, that once I did get to the front of the queue, the staff were excellent and couldn't be faulted but the process of getting to that point was frustrating. My advice… Just be prepared to have a bit of a wait.
During the stay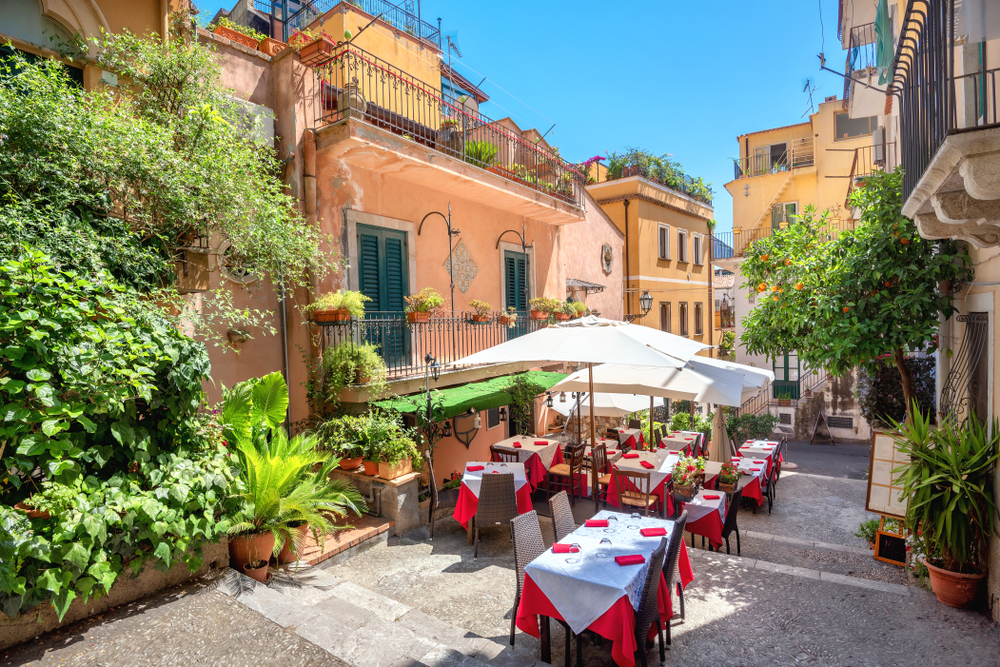 Given the fact that Italy seem to be containing the virus and, so far, seem to be preventing a second wave, I was surprised to find that some social distancing measures weren't actually as strict as in the UK. I'm pretty used to café and restaurant tables being spread well apart in our local bars and restaurants at home, but in Sicily, no such measures were in place.
There was also some confusion as to what the law actually was with regards mask wearing. I spotted a fair number of Italians who seem to have adopted to wearing the mask under their nose or around their chin! However, waiters in all establishments did have them on and customers were also strict at wearing masks when in shops, or when entering or moving around cafes and restaurants, only taking them off when seated. Likewise, in the hotel, residents seemed to be extremely courteous and would have them on when moving throughout the hotel, both inside the corridors and even in the external areas. And, overall, the majority of people were wearing masks when outdoors walking along the street.
What I can say is that, even if the rules were slightly different from what I'm now used to in the UK, I did feel safe at all times. I would just say that it's worth carrying your own hand sanitiser with you. I didn't feel it was as readily available in as many places as in the UK, and where bottles are there, the hand sanitiser pumps didn't always seem to work! Having your own supply will ensure that you don't have to worry about it.
Travelling home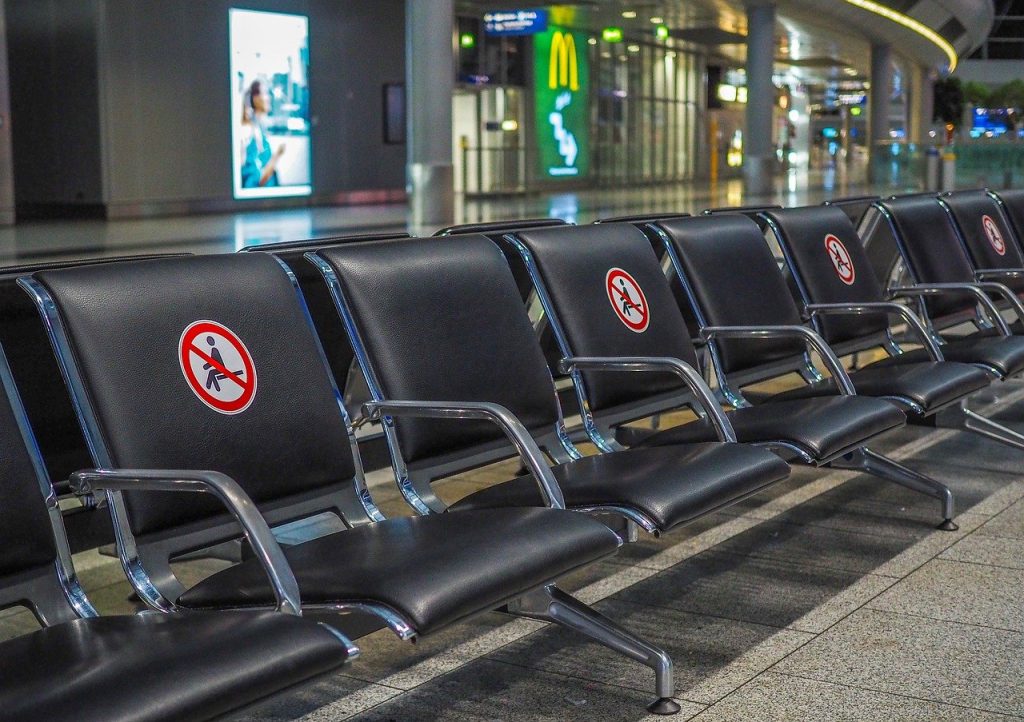 A couple of days before I returned home, I logged on to complete the on-line Passenger Locator Form (PLF). This can be completed up to 48 hours before your return to the UK, and registers details of your trip, homeward flight information and address details once back in the UK. The information required was very similar to that requested by the Italian authorities and it took around 5 minutes to complete. Just make sure you have your travel documents and passport details to hand. The form makes it very clear that you will be asked to show this and the QR code that it generates, on arrival at border control. Don't worry – on the return flight, the cabin crew seemed pretty good at reminding everyone to complete this so if you forget to do it during your stay, you'll get the reminder that you need as you travel home.
At Catania airports, temperature checks were made before you even entered the terminal and only those who had a boarding pass were allowed entry, this minimising numbers in the building itself. Again, signs on seating ensured that social distancing was met in the departure lounges.
Apart from the same confusion over form filling in the departure queue – some people seemed to have the one-page simple form we'd had on the way over whilst others had the longer 5 sided document that we had filed away whilst others didn't have anything – in reality, staff didn't seem to care which you were handing in as you boarded the plane and the flight passed smoothly.
There seemed to be more children on this flight and I would say that, given food and drink on board is limited to a bottle of water, packet of crisps and biscuit, it's worth ensuring you take extra supplies on board to ensure there are no empty stomachs en route!
Back in the UK and at passport control I was ready to show the QR code generated as part of the Passenger Locator Form. In reality, I used the automatic passport control machines and so was not asked for this document at all. Whether they ask for it if you visit one of the manned desks, I'm not sure. I suppose that, if there is an issue, they will know where to contact me as I correctly filled in the information online, but in reality, there were no checks that I had done and so I do wonder how many people will have failed to complete it and therefore can not be traced if needed.
Was it worth it?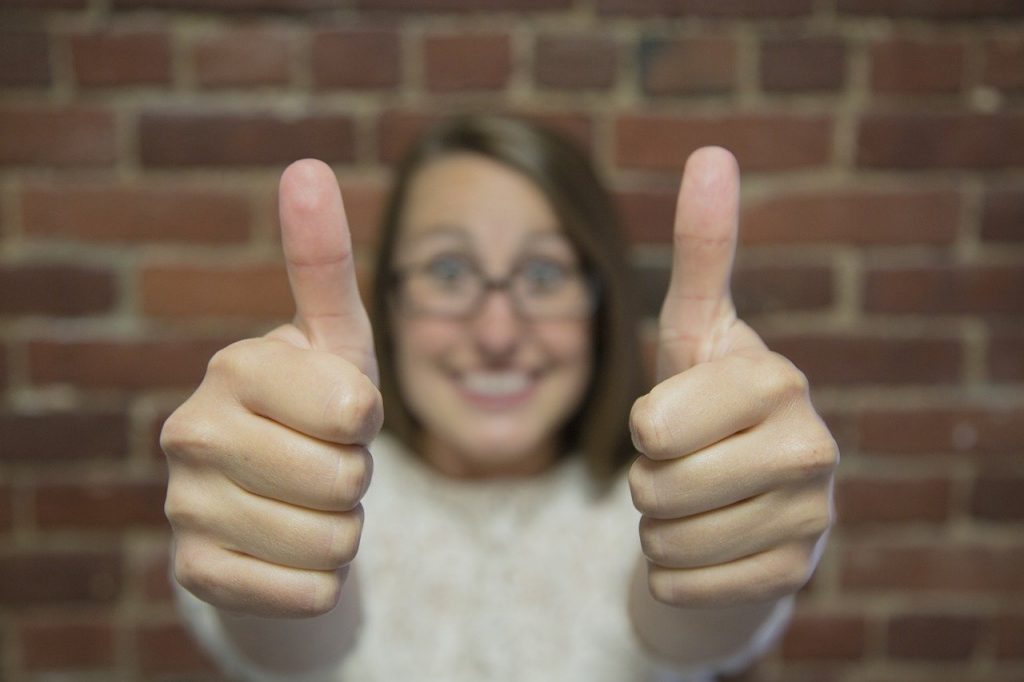 In short, yes! Would I travel again during the pandemic? Definitely! I had been fully prepared to postpone my trip at the last minute should quarantine restrictions come into play or should the number of cases rise in Italy that meant I felt it unwise to travel.
However, my trip followed FCO guidance, I felt safe at all times and I didn't feel travelling was rash. I appreciate that not everyone may agree. I fully respect anyone who does not yet feel comfortable travelling or who is unable to travel due to underlying health conditions or to protect loved ones at home. Whatever your opinion, I don't think there is a right and wrong answer to travel as everyone's personal situation is different. But if you are tempted to travel to Italy and the country remains on the FCO list of 'safe' countries, then I would at least want you to reassure you that the appropriate measures are in place and that, once at your destination, it is still possible to relax and enjoy your trip even in these new, strange times.
Whilst some have already taken the plunge and travelled in this 'new' COVID-19 world, others are yet to head on holiday overseas since the outbreak of the pandemic. There's no wrong or right answer when it comes to travel at the moment. You need to do what is right for you. But if you would like to explore the possibility of travelling, then self catering can be a great option at the moment, minimising contact with others. Do take a look at our villas in Sicily or our collection of villas in Italy in general if you'd like to look at some possible Italian accommodation options.