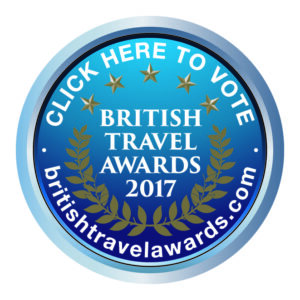 Bookings For You are a family run company, priding themselves on their high levels of customer care and their very personal service. The company have been nominated in the British Travel Awards for the past three years and were thrilled to be awarded with a Bronze Award in 2016.
What made the award particularly important to the team at Bookings For You, is that the winners are entirely chosen by the public. The British Travel Awards really are considered to be the benchmark for excellence when it comes to finding out who is the best in the travel industry, so to be voted into third place by the public was an enormous achievement for the team.
At the 8 week mark for voting in the 2017 awards, Bookings For You were 5th in their category in this year's British Travel Awards. With only 4 weeks to go until voting closes, they really do need your support to put them in a medal winning position and to equal the success they enjoyed in 2016!
Voting takes just a few seconds and, by voting, you will automatically be entered into a prize draw to win some amazing holiday prizes. These include flights to one of over 200 destinations, a 5 night stay at the Palm Jumeirah in Dubai, mini cruises to the Netherlands, a 7 night all inclusive holiday on Lake Como, villa holidays in Europe and up to £2000 in holiday vouchers. And there are many more great prizes up for grabs!
All these amazing prizes could be yours simply by voting. Voting only takes a few seconds and all the team at Bookings For You would be incredibly grateful for your support. Please do encourage your friends and family to vote as well. Just click on the link below to vote.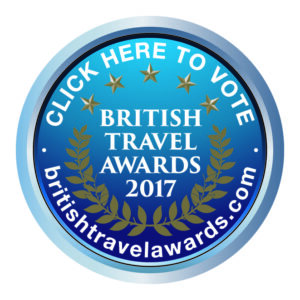 Bookings For You truly are thrilled to have been nominated for a British Travel Award for the third year in a row and are very grateful for every single vote we receive. Thank you in advance for your support.