Lucca is one of our favourite cities in Tuscany. It's small enough to discover in a day, but beautiful and charming enough to be chosen as the base for a longer Tuscany holiday. As an added bonus (particularly for my children who have a tendency to moan if a walk is too taxing!) it's also not a hilltop village either so no steep climbs to contend with!
What to see and do in Lucca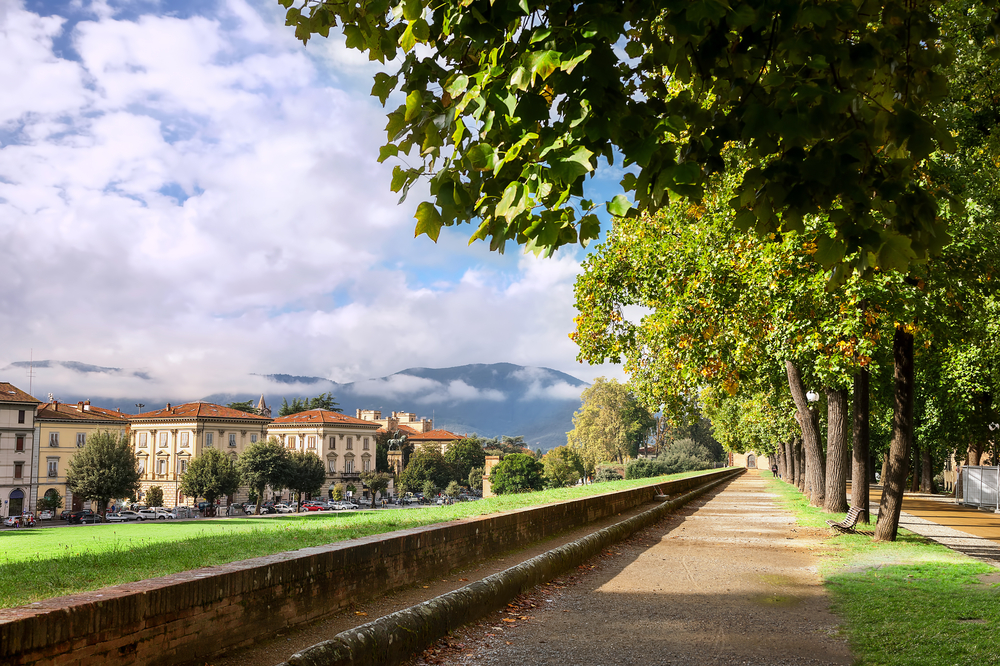 One of Lucca's main attractions is certainly the old city walls. Holidaymakers can enjoy a stroll or bike round along the walls which stretch for a distance of nearly 4 kilometres. Pathways are lined with grassy banks and mature trees and there are even playgrounds for the younger members of the family to enjoy.
When in Lucca, one thing you won't be able to miss doing is visiting the many churches that are within the city's walls. With too many religious institutions to mention here (all in a complete mix of architectural styles), it has certainly earned its nickname as being the 'city of one hundred churches'. Some of those you shouldn't miss though are the Duomo (which is home to some superb artistic masterpieces), San Michele al Foro (St Michael's Church) and the Basilica of San Frediano and Lucca's Clock Tower.
Also not to be missed is the oval shaped Piazza dell' Anfiteatro (which traces the shape of a Roman amphitheatre). Whilst the amphitheatre itself may no longer exist, the piazza has maintained its shape over the years and quickly takes us back to Roman times. Further glimpses of Lucca's past can be seen in the archeological remains under the 12th century church of Santi Giovanni e Reparata.
Also worth a visit is the Torre Giunigi. This tower can be easily distinguished from the others in the city due to the trees growing from its top. Visitors can climb to the top of the tower to admire the roof gardens, built by the Guinigi family as a symbol of Lucca's rebirth while under their control.
And, of course, spend a couple of hours simply exploring the city for yourself, without an agenda in mind. Wander the streets and admire the many elegant villas and towers that it is home to, dating back to the 12th to 16th centuries.
Where to eat in Lucca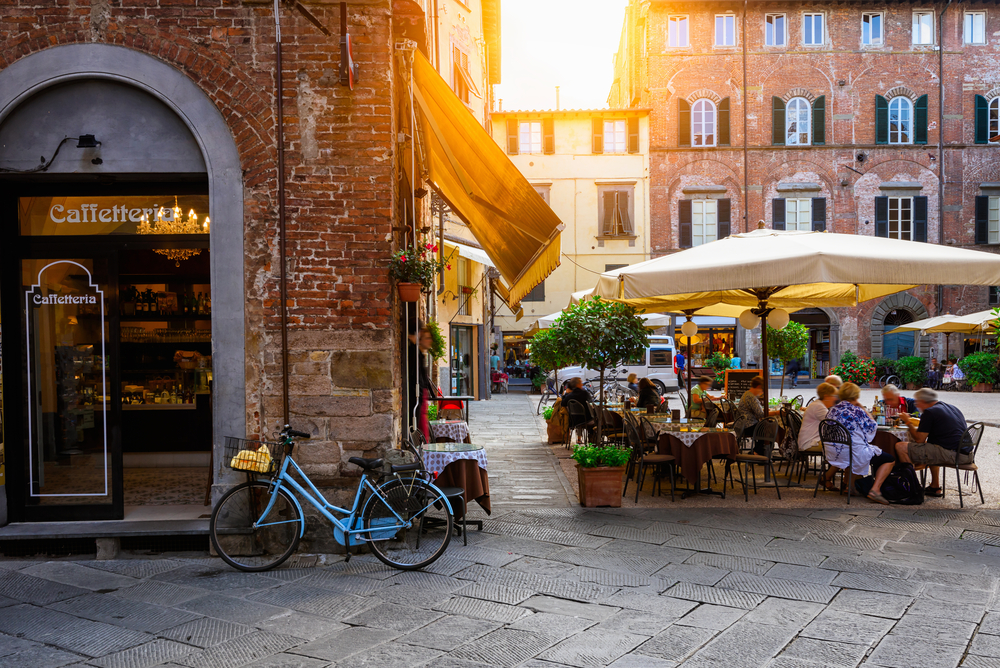 Like anywhere in Italy, Lucca spoils you when it comes to good eating establishments. The first of our favourites is Buca di Sant' Antonio, a classic, traditional, family-friendly Tuscan restaurant offering excellent service. In the Summer months, ask for a table outside. Also highly recommended is Gatta Ci Cova, a great value restaurant with friendly and attentive staff. Book ahead as it's quite small and seats are limited. For something completely different, Lucca can also boast a Michelin star restaurant – L'Imbuto – complete with tasting menu. It's not for everyone. This is a very modern twist on Italian cuisine from a very creative chef, Tomei, but if you're looking for something completely different, it's quite an experience. Finally, Osteria Da Pasquale is well worth a visit. For us, this beats the Michelin star restaurant any day and is our favourite restaurant in Lucca. The owner, Pasquale, is usually on hand and is both warm and attentive, happily chatting to diners and the food is superb. Top notch! Buon appetito!
Events in Lucca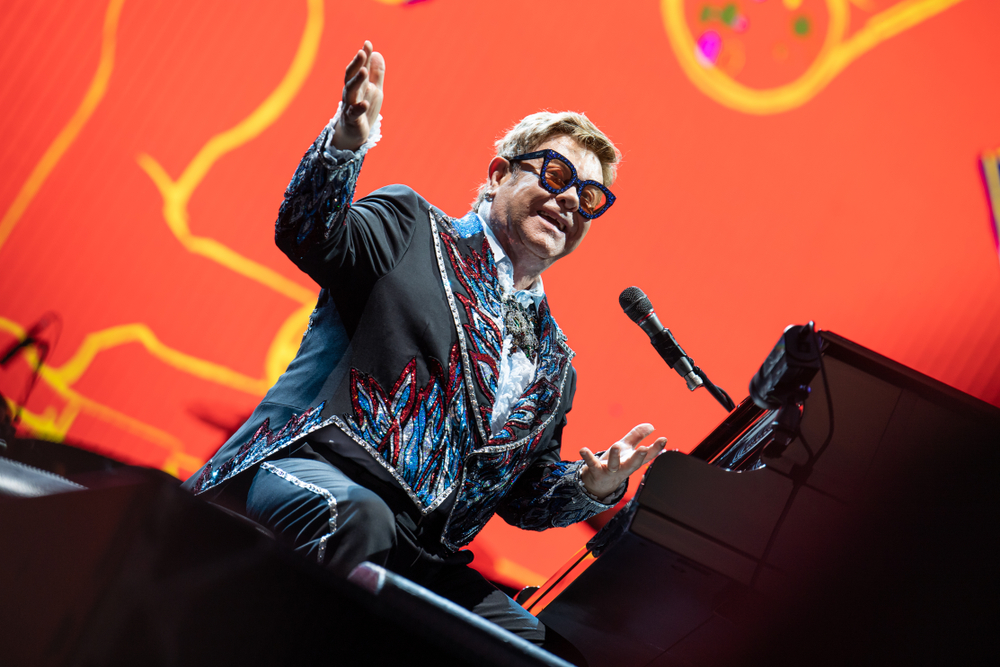 Lucca plays host to numerous events throughout the year. Here's some of our favourites, in order of when they take place.
Lucca Blues Festival: Usually held every April, this festival has been running since 2013. It's not as large as its more established neighbour – the Pistoia Blues – but still attracts musicians and singers from all over the world.
Marcia delle Ville (The Run of the Villas): This is an annual sporting event with a difference and may be the only way you'd convince me to ever attempt a marathon! With different length courses to suit all abilities from 3.5 km to 28 km, the race winds its way through the magnificent historical villas that have made Lucca and the surrounding area so famous. The longest track allows you to run through all 11 villas, farmhouses and working farms, offering chances to rest to enjoy some local delicacies and drinks! Only in Italy…!
Lucca Biennale: Held every two years, this festival revolves around all things paper! The chance to see incredible monuments and sculptures made entirely from paper attracts visitors from around the world.
Lucca Summer festival: Held annually in July, this is an opportunity for visitors to enjoy concerts by internationally renowned artists. In 2020, the line-up was meant to include singers such as Paul McCartney, Liam Gallagher, Celine Dion and Cat Stevens (but was obviously cancelled in the wake of the COVID-19 pandemic). In previous years, it has attracted a plethora of illustrious artists including Bob Dylan, George Benson and Joe Cocker (all of whom performed at the first ever event in 1998) along with David Bowie, James Brown, Ray Charles, Eric Clapton, Elton John, Paul Simon and The Rolling Stones. Many of the concerts are held in Lucca's main piazza – the Piazza Napoleone – but they're also held in the Piazza San Martino and Piazza dell' Anfiteatro as well as outside the city walls in the former Ballila Field or even, when audiences are large enough, in the Porta Elisa soccer stadium.
Settembre Lucchese: Held on 13 September each year, this is an important religious event when the residents of Lucca celebrate the Holy Cross. There are events marking this throughout the month (including markets, agricultural fairs, exhibitions and fairgrounds) but the key event takes place on the 13th when a procession goes from the Basilica of San Frediano to the Cathedral of San Martino, winding its way through candlelit streets whilst the participants themselves also carry candles or lamps. The whole effect is charming.
Lucca Jazz Donna: Held every October, this celebrates the very best of women in jazz.
Lucca Comic and Games festival: Held every year in late October through to early November, this is certainly a fun event to participate in. For those with a keen interest in comics, cartoons and video games, it's certainly the most important event in the European calendar and second in the world only to Comiket in terms of size. It definitely brings a new look to the city, with fans attending dressed as their favourite characters and with plenty of workshops, exhibits and stalls filling the city.
Il Desco: An annual culinary event, this focuses on the culinary traditions of Lucca, showcasing local recipes.
Mercatini in Cortile: The last event of the Lucca calendar, this translates as 'Markets in the Courtyard' and is a chance for stallholders to sell vintage items including household items, furniture, clothing, books, records and paintings. Over 100 stalls all have the same focus and desire – to reduce waste, recycle and so show respect for the environment.
When to visit Lucca
In our opinion, there is never a bad time to visit Lucca, but you may want to consider visiting during one of the many festivals that take place throughout the year. Like anywhere, Lucca can get crowded in the Summer months but we never feel it's too busy. However, if you're looking to avoid the crowds, then it's worth considering travelling a little earlier in the year between April – June when temperatures are pleasant and there is very little rainfall. Even Autumn is a lovely time to visit Lucca after the majority of tourists have gone home.
How to get to Lucca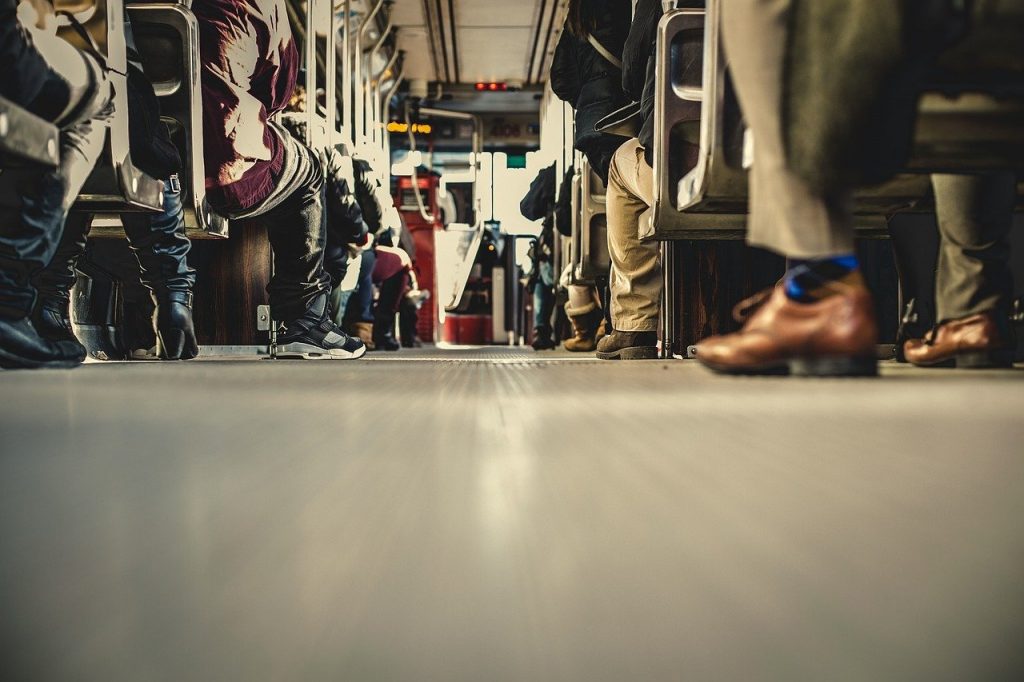 Lucca has good transport links with the major cities in Tuscany. Trains leave every hour from the central Santa Maria Novella train station in Florence and take about an hour and 20 minutes to reach Lucca. The journey by train from the centre of Pisa is just 15-20 minutes. Or if coming from Pisa airport, take the train to Pisa Centrale and change here for Lucca. You'll find Lucca's train station on the South of the city in Piazza Ricasoli, just outside the city walls and about a 5 minute walk to the historic centre.
Lucca also has a well-connected bus station, situated in Piazzale Verdi inside the city walls. Buses are run by VaiBus and come from Florence, Pisa and Viareggio however journey times are longer so we would normally recommend using the train.
If you're driving to Lucca, then take the A11 and follow signs for Lucca Est or Ovest. Both exits are only about 1 kilometre from the city centre. Just remember that the historic centre of the city is closed to traffic whilst other parts of the city are reserved for residents so we recommend you park outside the city walls and walk in.
Once in Lucca, the city is small enough to be able to easily explore on foot. But, for those preferring to sightsee on two wheels, it's a very flat and bicycle-friendly city. You'll find plenty of bike hire shops offering hourly or daily bike rental and and numerous areas in the city are reserved for bike users. It's even possible to cycle along the city walls.
Where to stay in Lucca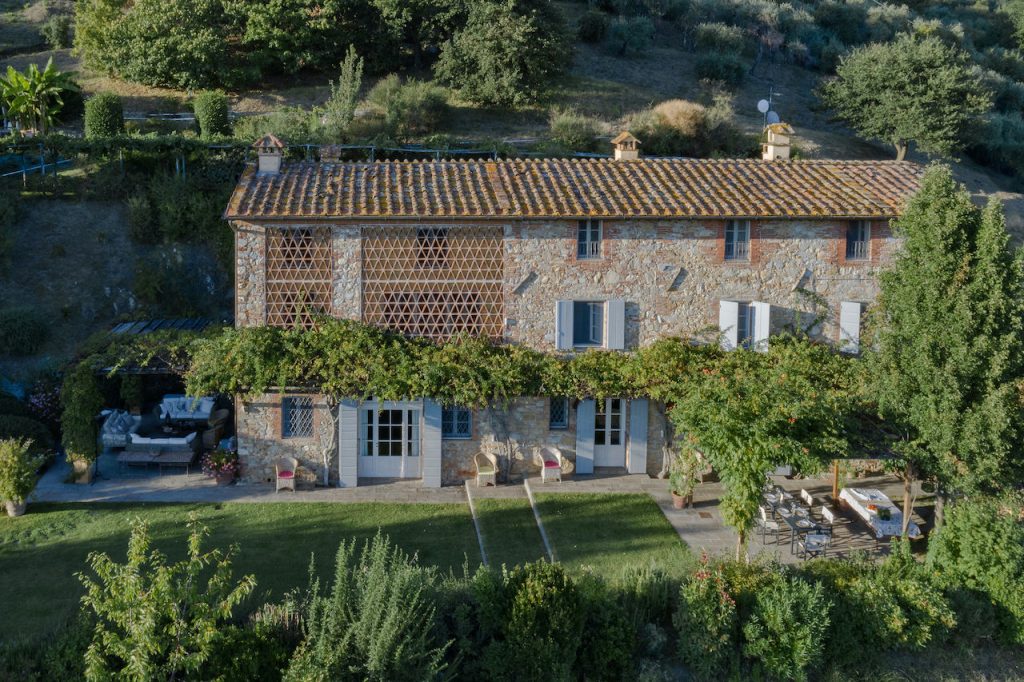 Villa Pinoni is a luxury villa in Lucca, perfect if you want to discover Lucca for yourself on your next holiday in Tuscany. Alternatively, get in touch with the Bookings For You team to let them know exactly what you're looking for and we'll send through a range of villas in Tuscany to suit your needs.