We're big fans of visiting Italy 'off season'. Not only will you find your Italy villa rental can cost half the price it would in peak season, but you'll also find flights and car hire cheaper too. And visiting Italy between November and March doesn't mean you'll necessarily be experiencing the worst of the weather either. OK… so you're not going to be lounging on the beach, but if you're visiting Italy to explore the sights, then heading there in the Autumn and Winter months can be a far more pleasant experience than in the sweltering temperatures of July and August.
And there's no better place to stay in the Winter than in one of our Le Marche villas. One of Italy's undiscovered regions, Le Marche is a region that doesn't depend on tourism. As a result, visit in the Winter months and you'll find that restaurants don't shut for the season, you'll be mixing with the locals and there is plenty to keep you entertained.
So here are 5 great reasons to stay in a Le Marche villa in the Autumn and Winter months.
To discover the incredibly rich craft heritage of Le Marche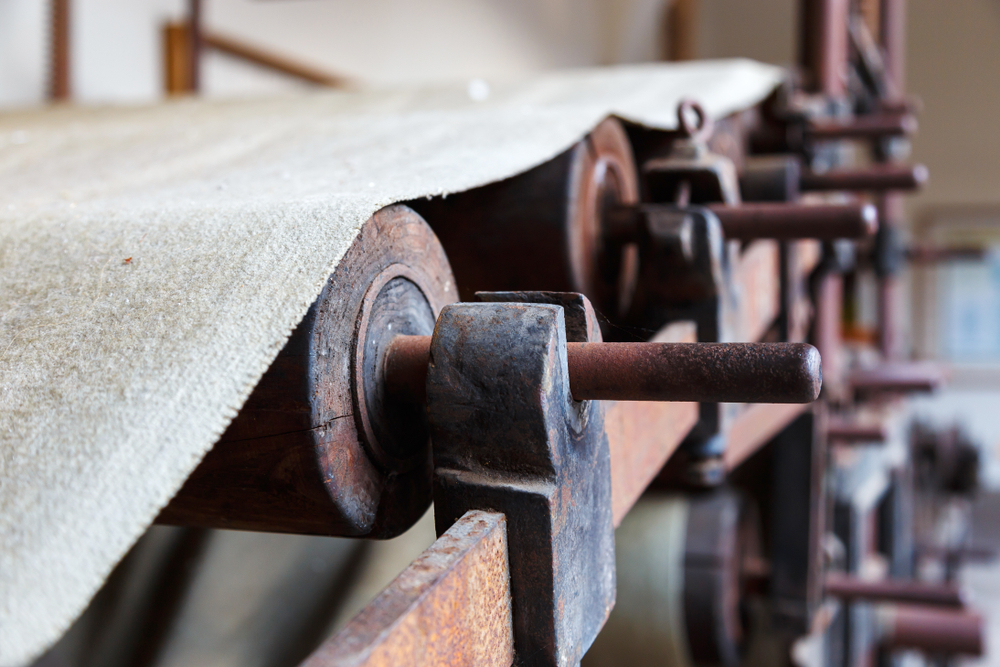 Le Marche is home to art and crafts techniques and industries that have been passed down through the centuries. For example, Castelfidardo is internationally renowned for the production of accordions, whilst Fabriano is famous all over the world for its paper production. Similarly, the Distretto Calzaturiero Marchigiano is one of the most important areas for shoe manufacturing in Italy and is home to some of the highest quality brands of shoes brands found anywhere in the world. It is a tradition that dates back to the 15th century. Offida's tradition of lace making similarly goes back centuries.
The work of all these artisans continues today and there is no better time to appreciate it than in the quieter Autumn and Winter period. Visitors at one of our Le Marche villas can even experience these traditions first hand. Le Marche was one of the first places in the world to make hats out of the unused shafts of wheat that farmers discarded. Alice Catena is the founder and creative brains behind Montegallo, a brand that combines this local heritage and traditional techniques with high end fashion to create the most wonderful hats. Stay at one of our Marche villas and we can arrange for you to meet Alice. She'll even select the perfect hat for you and personalise it to make it truly unique to you. Or, how about creating your very own pottery masterpiece at one of our potteries. Again, you'll learn about the history of this craft as well as having the chance to make your own piece of pottery to take home.
To be a culture vulture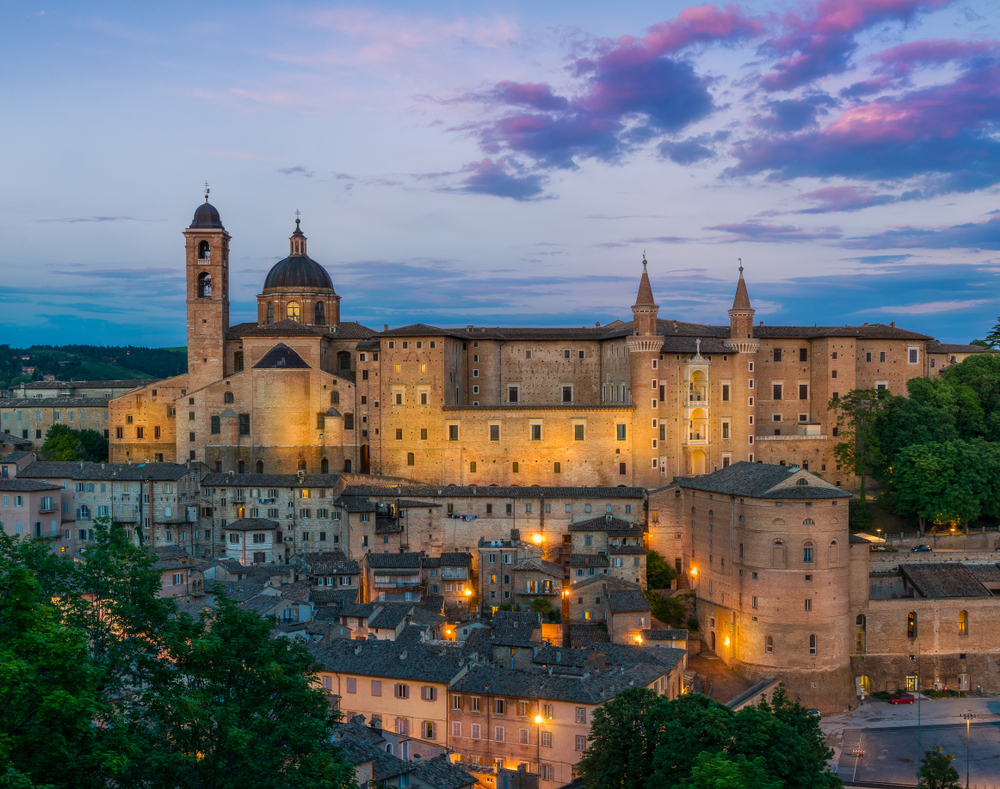 Whatever time of year you visit, you'll find Le Marche is home to some of Italy's most charming and authentic towns and villages. No fewer than 25 of Le Marche's villages have been recognised as Italy's 'borgi piu belli' whilst its larger towns and cities can rival any of those of its more famous neighbour, Tuscany. After all, the Renaissance was a golden era for Le Marche. For example, under the rule of the Montefeltro family, Urbino became one of the most important centres in the early Renaissance attracting a plethora of artists from all over Europe. It remains a beacon of culture today and at the Galleria Nazionale delle Marche visitors can view works by Piero della Francesca, Titian, Raphael, Uccello to name just a few. There are so many other towns in Le Marche whose cultural heritage is just as strong, whether again it's due to the Renaissance or perhaps whose culture starts further back under the rule of the ancient Roman Empire.
To enjoy the food of Le Marche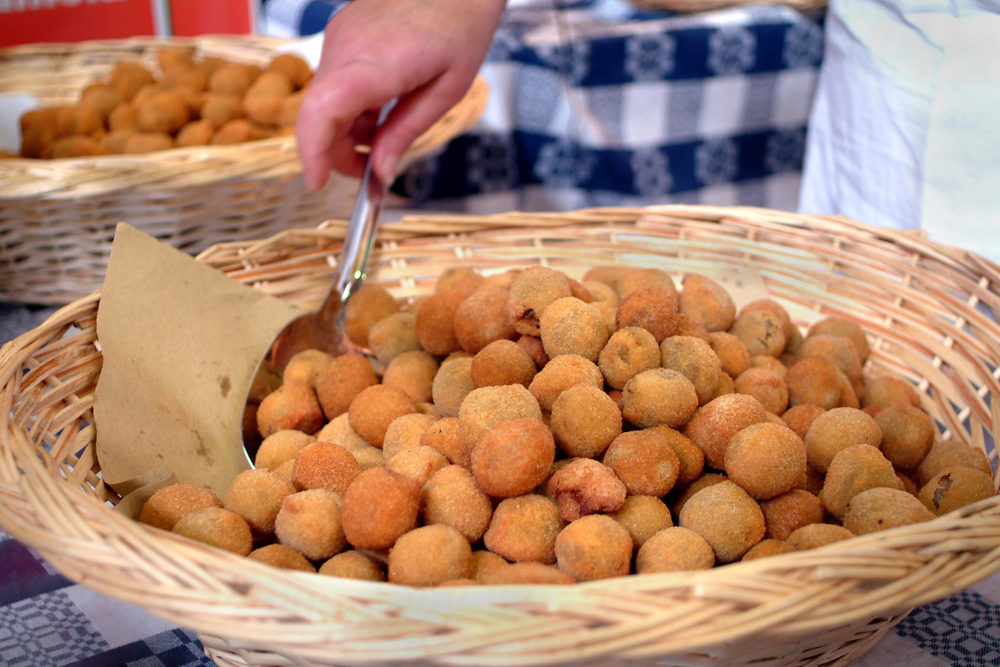 As with all Italy's regions, Marche boasts the most incredible food and drink. Holiday in one of the Le Marche villas available from Bookings For You in the Autumn and Winter months and you can also meet the makers of some of this wonderful produce.
Wine lovers will appreciate Le Marche's wine heritage that stretches back thousands of years. Conero DOCG is produced in the vineyards of Ancona, Offagna, Camerano, Sirolo and Numana whilst Lacrima di Morro d'Alba DOP is a delicate red wine whose production is spread through an area comprising the villages of Monte San Vito, San Marcello, Belvedere Ostrense and Ostra. And let's not forget to mention Offida Rosso, a red wine made of Montepulciano grapes or Offida Pecorino and Offida Passerina, two of Le Marche's wine white varieties. All year round, visitors to Le Marche can enjoy vineyard tours and tastings to find out more about the history and methods of wine production here… and of course enjoy plenty of opportunities to sample it for yourself! But visit in October or November and you can also be part of the harvest.
As well as having a strong tradition of wine-making, Marche also produces over 40 different olive oils and there is no better time to try it for yourself than across the Autumn and Winter. Join in the olive harvest in October and November and be the first to taste the new season's oil. And make sure you try one of Le Marche's most delicious dishes, the famous Olive all'Ascolana – fried olives stuffed with meat – which originated in Ascoli Piceno. These absolutely have to be sampled during your stay!
However, Le Marche is probably most famous for its truffles. Marche is responsible for almost two thirds of Italy's entire national production of truffles and, not surprisingly, the region attracts year-round truffle hunters as a result. Acqualagna is even affectionately known as the capital of truffles thanks to its famous 'Truffle Festival' that takes place here every November. You can even hunt for the truffles yourself. (You'll find white truffles in the Summer and black truffles in the Autumn and Spring). Why not head out with the truffle hunter to uncover some for yourself before heading to spend time with one of our recommended chefs to rustle up some delicious handmade pasta to accompany it.
To discover the incredible nativity scenes of Le Marche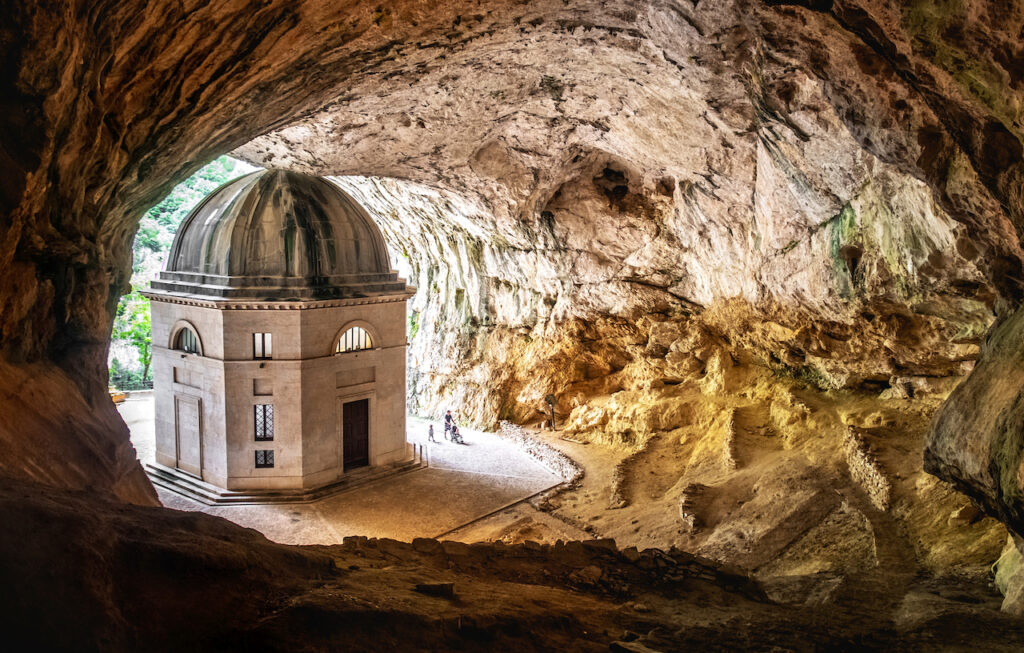 The run up to Christmas is a magical time in Italy with nativity scenes taking in pride of place in towns and villages all over the country. But nowhere is Christmas more magical than in Le Marche. Here, the town of Genga in the heart of the Frasassi Gorge plays host to the largest living nativity scene in the whole world. It has been running since 1981 and these days, approximately 300 performers take part to re-create the famous painting by Gentile da Fabriano, the 'Adoration of the Magi.' Visitors can walk along the pathway leading to the cave which is at the heart of the scene, passing local craftsmen along the way – carpenters, potters, blacksmiths, tailors, sculptors and bakers – all using traditional tools of their trade. All proceeds from the event are given to charity.
Not only that, but you'll also find a number of festive markets in the run up to Christmas too. Our favourite has to be 'Candles in Candelara'. An annual event held every December, stalls are lit purely by candlelight creating the most wonderful atmosphere.
To enjoy the great outdoors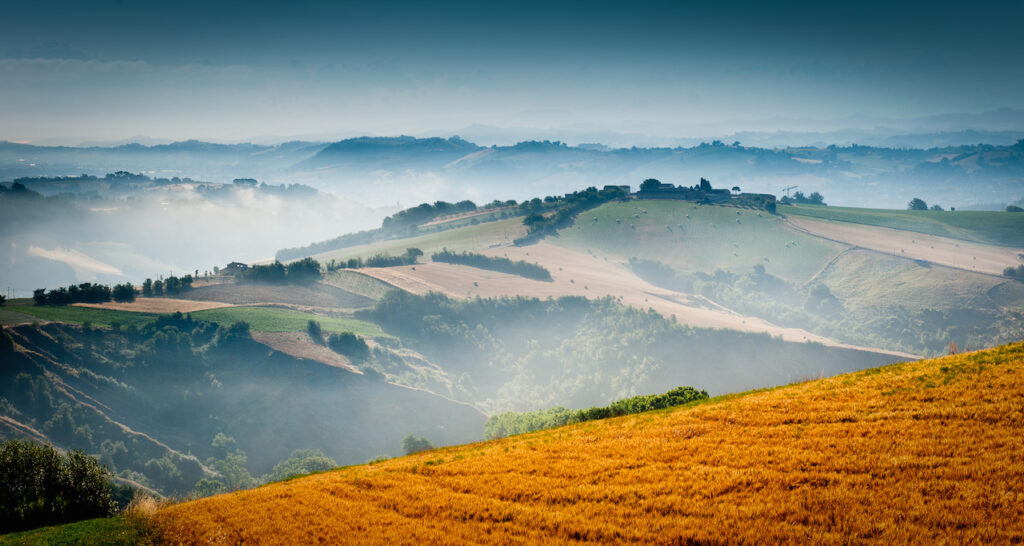 Marche is home to one of Italy's most idyllic and inspiring rural landscapes There is no better way to explore it than on foot and no better time than in the 'off season' months. With four national parks to choose from – the Sibillini Mountains National Park, the Conero National Park, the Monte San Bartolo Regional Park and the Gola della Rossa and Frasassi Regional Park – the landscape can boast a wealth of mountains, streams, woods, forests, hills, rivers and gorges to explore, all home to an abundance of wildlife.
But, if you're after a faster pace, then Winter sports enthusiasts will be pleased to hear that there's also the opportunity to go skiing in Le Marche too. There are, in fact, nine ski resorts in Marche, with over 82 km of runs to enjoy. Some of the main resorts include Sassotetto in the Sibillini mountains, Pintura, Frontignano and Monte Prata.
Convinced that a holiday in Le Marche is just the thing your're looking for?!! Then check out these great Marche villa rentals perfect for your Winter holiday. First off is Villa Olivo, an exceptional 6 bedroom Le Marche villa, comfortably sleeping up to 12 guests and offering five star luxury 365 days of the year. With your own private gym and wellness suite and a host of on-site services on offer, Villa Olivo really does allow guests the ultimate in indulgent relaxation.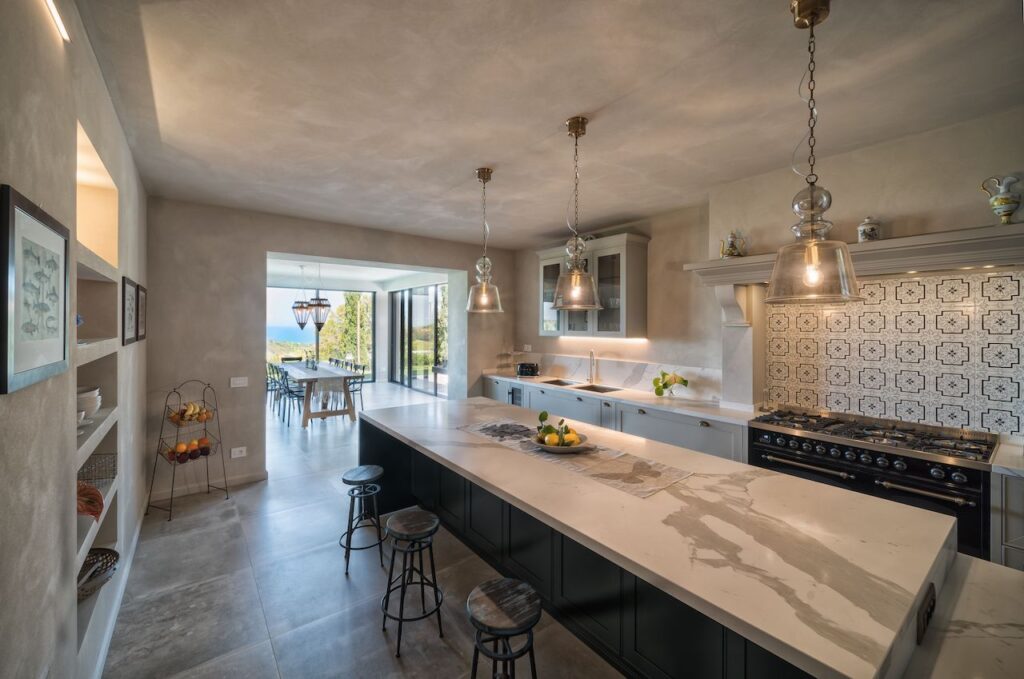 Or, if you're part of a smaller group but are looking for that same luxurious experience, then how about Maison Oliveto, a 4 bedroom Le Marche villa offering the same indulgent experience for a smaller group of up to 8 guests.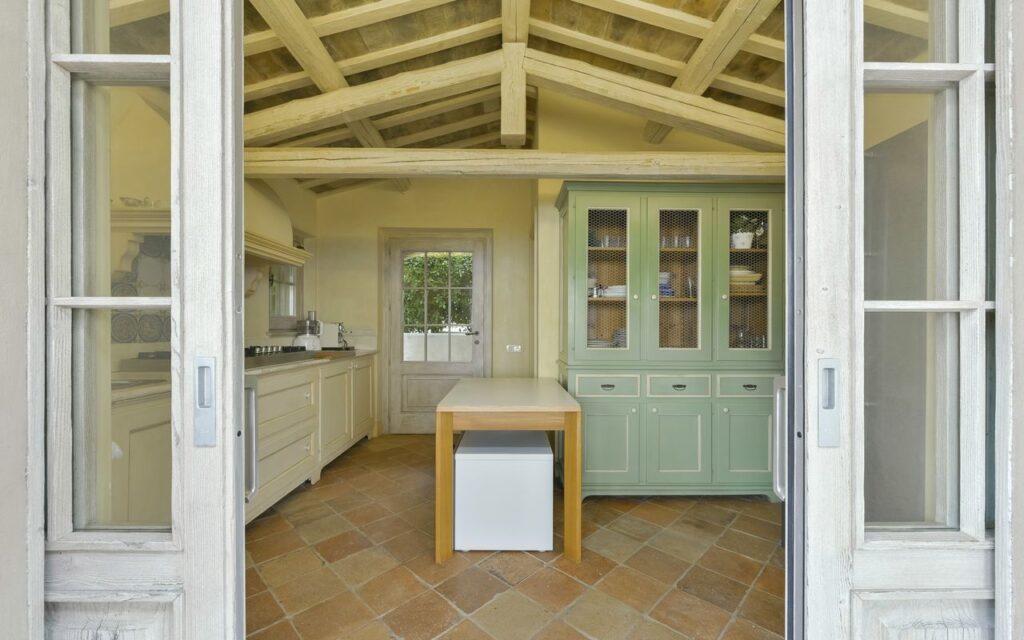 If you'd like some other recommendations on where to stay on your winter holiday, then take a look at the selection of Le Marche villas available from Bookings For You.