We couldn't believe it when we heard the news this morning: Italy will be banning prosecco exports to Britain post-Brexit. We're calling it #ProseccoGate.
We're not sure on the rationale behind the decision, nor why the announcement has been made now rather than closer to Brexit itself: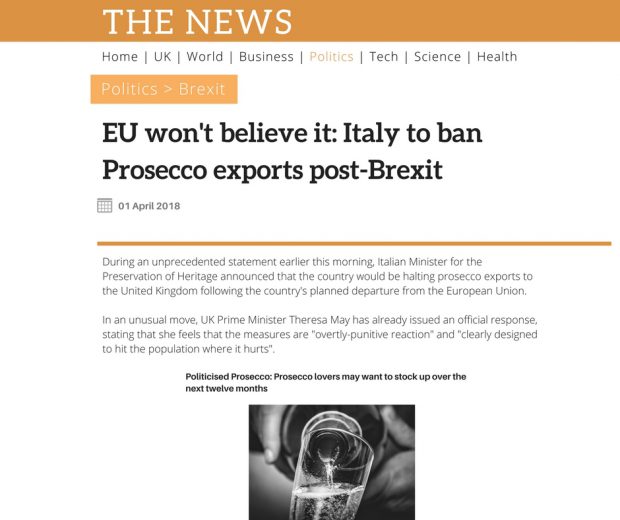 It seems a bit shortsighted; at a time when 52% of the population will presumably be popping the celebration corks, and 48% looking to drown their sorrows. Prosecco fans will undoubtedly be devastated by the news, the thought of switching to champagne being a rather unpalatable thought.
Join #ProseccoGate
We'd love to heard what you think about this bombshell news – will you be stocking up in advance? Or were you never a prosecco fan anyway? What will you be drinking instead? Drop us a tweet and let us know!