Today we're absolutely thrilled to be interviewing Paolo Rigiroli, the brains behind Italian food blog, Disgraces on the Menu, as well as a fantastic podcast, Thoughts on the Table. Whilst the initial intention behind the blog was arguably born out of frustration and was aimed at 'Fixing Italian food around the world,' over time it has evolved into being much more scientific. Yes, it's a fascinating snapshot into the difference between authentic Italian foods and Italian dishes you'll find in the rest of the world but Paolo now recognises that perhaps those Italian-American variations also have their place, as long as you know the difference between these and the originals! In short, he's passionate about educating the masses into being able to recognise the difference and in sharing his cultural and culinary heritage with others. The podcast was a natural evolution of the blog. In his younger days, Paolo worked in an amateur radio station in Italy and so being behind a microphone comes naturally! With nearly 100 episodes under his belt, there is plenty to catch up on if you're new to Paolo's work.
We actually discovered Paolo's skills in the kitchen during lockdown through local links. We're a Haslemere based company and Paolo lives locally. One day, the most incredible home-made sourdough loaf popped into our instagram feed and we were hooked from that date! It turns out that it took months of practice for Paolo to perfect his bread-making but it has certainly impressed us!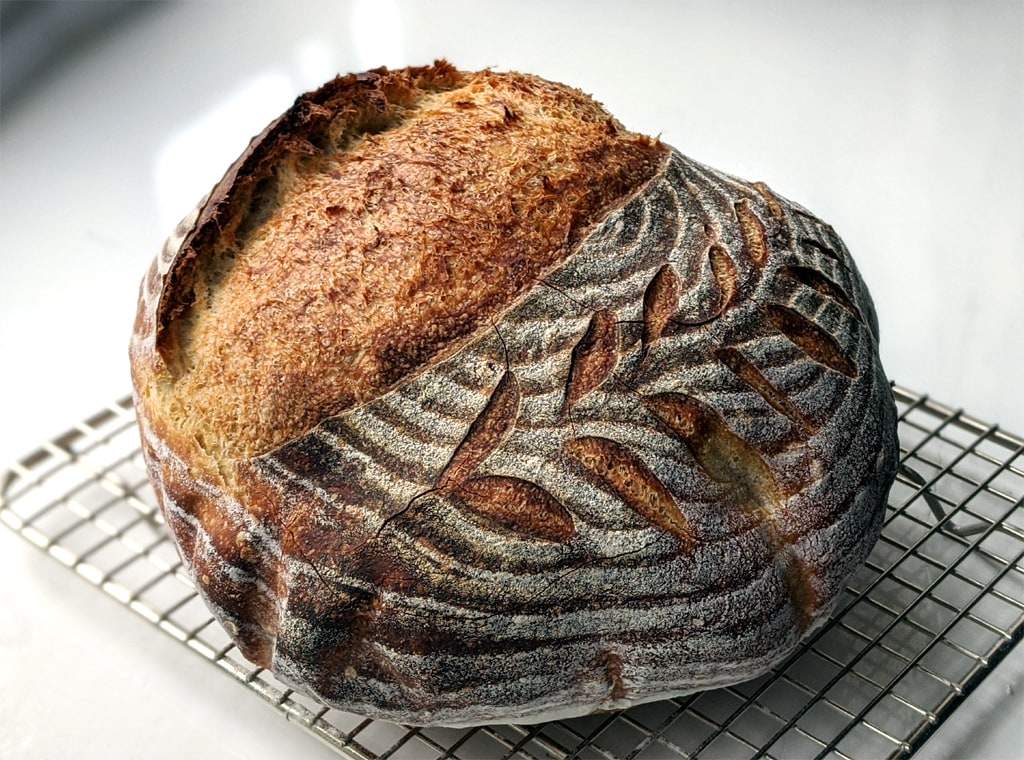 We immediately fell in love with Paolo's regular posts. As keen foodies, an instagram feed focused on delicious home-cooked food and great dishes served up in local restaurants, is going to tick all our boxes! So, for those who perhaps aren't yet familiar with his work, let's hand over to Paolo to tell us more…
Tell us about your background…
Hi Jo, thank you for having me. I was born in the town of Legnano, 20 km northwest of Milan. As a kid, I was interested in how everything works and my parents encouraged me to try things, even to disassemble my toys 'to improve them'. My uncle also had a big influence on me. He was passionate about electronics, and I remember clearly a present he gave me: my own set of screwdrivers, pliers, and scissors – probably annoyed I kept borrowing his. He also owned a home computer that he passed on to me as well. Even there, I was more interested in writing my own 'games' than in playing bought ones. Interestingly, this was a predictor of the career I would end up having at a major video game company.
Did you always want to live somewhere other than Italy or was it more a case of 'needs must' when it came to jobs?
This is an interesting question. I hardly traveled outside of Italy until I was working on my Master's thesis and Canada came into the picture. My tutor was working as a consultant for Electronic Arts (EA), and after some contract work I did from Italy, I was offered a 6-month term in Vancouver. This was both terrifying and exciting. Besides the work experience, I thought it would give me the opportunity to refine my English: In 6 months, it will be perfect! Nothing could be further from the truth. Those months were actually a nightmare – I felt very isolated, but I plowed through! So much so that when the contract period ended I sought an extension which came in the form of a full-time job! I ended up living in Vancouver for nearly 18 years, always working at EA. And it's in Vancouver where I met my wife, Candace. Three years ago, we decided to relocate to Guildford, UK and we are loving it here.
Do you miss Italy?
I do. When living in Canada I used to visit Italy yearly. Initially a year felt like a long stretch of time – so much had changed since my previous trip! I missed good pizza, buffalo mozzarella, focaccia, cappuccino, my mom's gnocchi! Then, over the years Vancouver started featuring some very good Italian restaurants and specialty shops. I was also becoming more Canadian and had switched some of my favourites to their Canadian counterparts, so maybe my food cravings were otherwise satisfied. I still missed Italy though, those cobbled streets, the church bells, the street markets, the incredible landscapes, and – yes – the regional dishes.
You've lived in Italy, Canada and the UK. What would you say are the biggest cultural differences between those countries?
Another great question, the hardest one so far. I only lived in these three countries and really in a single area within each one (the Milan area, greater Vancouver, and Surrey county, respectively). As far as differences go, the thing that stood out the most about Canada was how polite people are and how orderly they behave. I was always impressed with people lining up to get on the bus. Italy is more chaotic – people are used to competing elbow to elbow for a spot in the line or even to catch the eyes of the barista to order their espresso! I find that the UK is somewhere in-between.
Do you think you will live in Italy again in the future?
Hard to say. When you move once you learn you can move again. I think you forget you can also go back. Maybe when my wife and I will be both retired we'll move to Italy, but not to Milan – Tuscany does look pretty nice.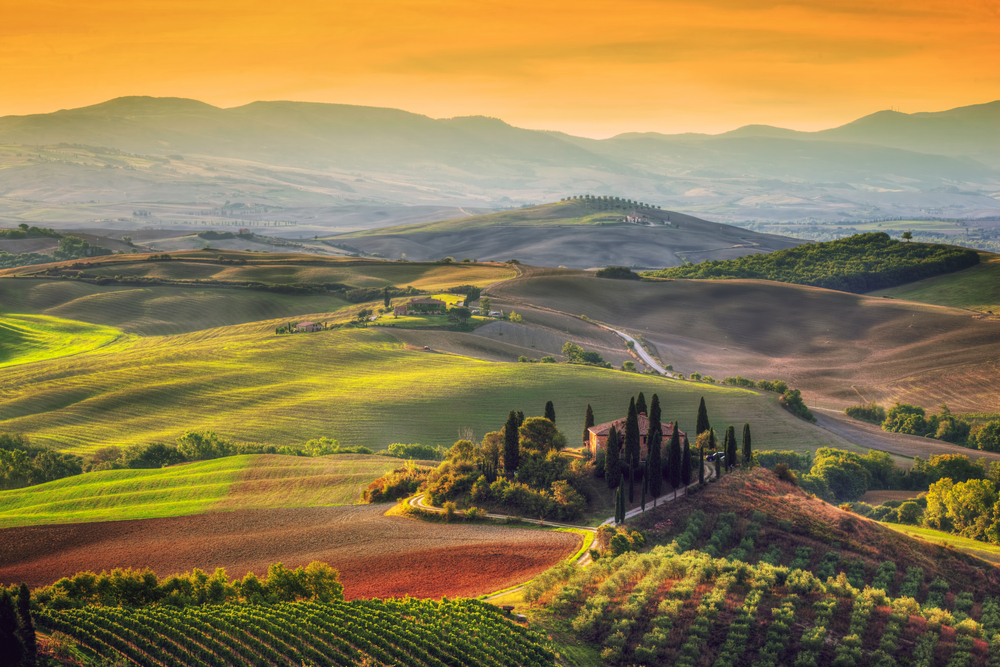 What inspired you to create your blog 'Disgraces on the menu'?
I began writing my blog Disgraces on the Menu after 10 yrs of living in Vancouver, mostly out of frustration for the many incorrect approximations in the so-called Italian food I found there. But really I think I was looking for ways to connect with people with similar interests and for a creative outlet. After a few years blogging, I realised that a lot of the dishes I would call 'aberrations' were really examples of a different kind of cuisine: Italian-American. With that, I grew some acceptance and I started focusing more on the reason why the ingredients are different (e.g. milk or eggs). Around the same time, I also began a companion podcast (Thoughts on the Table) similarly focused on understanding why things are the way they are.
Over time, however, blogger platforms started to slow down in favour of social media, so I found myself drifting more towards brief status updates on Twitter, Facebook and Instagram. Podcasts were also still going strong and quickly became my favourite medium, where I can be more spontaneous, where I can still do edits until I'm satisfied, and more importantly where I can get to know my guests and create connections that can become real friendships.
How do you find juggling running Disgraces on the Menu with your full time job?
The blog and podcast are for me just hobbies, I work on them when I can which often means that I do so in spurts (not the best for my SEO, but all I can do – really).
What have you learned from cuisine here in the UK?
I think that every established culture develops its standards and learns to preserve them. As for my British favourites, I love Sunday Roast at the local pub, or having Cream Tea with my family, especially at one of the many National Trust cafes after visiting a fantastic historic site. These are things Italy doesn't really have.
One of the biggest differences I see between Italy and the UK is the use of fresh, local ingredients that are in season. Whilst I think the UK are getting better at this, I think we've got a long way to go until our flavours on relatively simple dishes match the equivalents in Italy. What do you see as being the biggest differences between the UK and Italy when it comes to food?
This is a difficult one. I'm finding that produce in the UK is much closer to what I remember from Italy than what Vancouver had to offer. Maybe it's because of geographical proximity, maybe it's because the UK was part of the EU for 20 years. Either way, I find that ingredients available in the UK are easy to work with in the kitchen, and tastier ingredients means tastier food without having to rely heavily on herbs and spices. In other words, you can cook Italian!
What's your favourite food here in the UK that you can't find easily in Italy?
Welsh Rarebit! A very pleasant discovery and quite possibly something you can't get at all in Italy. I also absolutely love Yorkshire puddings!
Any foods that you miss whilst you're here in the UK that you'd normally be enjoying frequently in Italy?
None, really – as there are great Italian restaurants in the Guildford area, and of course in London. But I still miss my local Italian bakery…
What region of Italy would you say has the best food? Or is that an impossible question?!!
It is pretty much impossible to answer, you're right. I have favourite local dishes in every region – from Canederli in Alto Adige to risotto in Piedmont and Lombardy, from pesto and focaccia in Liguria to lasagna and tortellini in Romagna, from gnudi in Tuscany to Roman pizza, from Neapolitan pizza to Apulian orecchiette, from Sardinian gnocchetti to Sicilian arancini. Just to name a few, of course!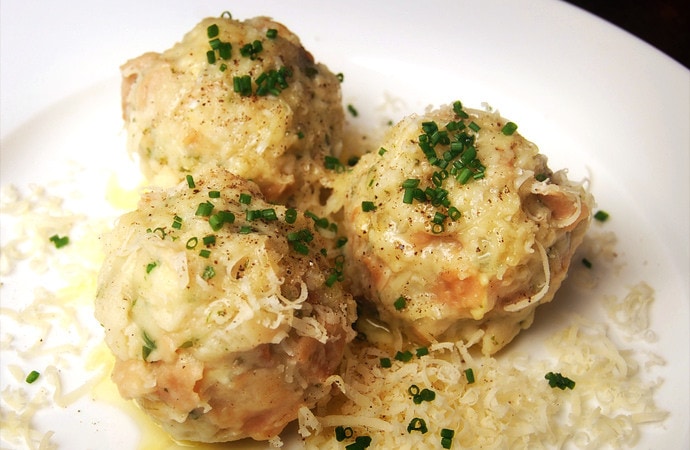 What are the biggest things that annoy you when outside Italy when it comes to Italian food?!!!
Overcooked pasta drowned in sauce. Seeing people having cappuccino after dinner. The word 'paninis'. The incorrect pronunciation of bruschetta. Just to name a few, of course!
(For those of you that are wondering, bruschetta should be pronounced not with a 'sh' sound in the middle that you often hear in the UK but with a 'k' in the middle. Think brew-skay-tah!)
Is there anywhere in Italy that you'd like to explore that you haven't visited yet?
The Amalfi coast? Umbria, Le Marche. Also to name a few.
What's your favourite place in Italy?
Alto Adige and, particularly, the Funes valley – an area still somewhat off the beaten path. I discovered it as a child with my family. After years of always going to the sea for our holidays, somehow we decided to try the mountain and this valley was recommended to us. I still remember when I stepped out of the car for the first time after we drove for 5 hrs straight. The crisp and clean air was just something I had never experienced growing up in a city! I then ended up going back several times, including with my wife on our first trip to Italy together, too long ago now! Besides pristine hills and impressive Dolomites peaks, I fell in love with the gorgeous towns, the Austrian traditions, and the local food and beer. Canederli in particular quickly became my favourite meal, and I think it's my wife's too!
What are your favourite bloggers that our readers can explore if they want to learn more about Italy and / or its food?
Frank Fariello, Tina Prestia, David Scott Allen. Again, to name a few 🙂
Want to find out more about Paolo? Then here's how!
Blog: http://www.disgracesonthemenu.com/
Instagram: https://www.instagram.com/disgracesonthemenu/
Facebook: https://www.facebook.com/DisgracesOnTheMenu/
Twitter: https://twitter.com/quatrofromaggio
Podcast: Thoughts on the Table is available everywhere you can get podcasts, like iTunes, Spotify, Stitcher, etc.