For me, Italy oozes beauty. Around every corner or over every hilltop, there seems to be something else to delight and amaze the traveller. I will be the first to admit that, trying to compile a list of the most beautiful places in Italy has, at times, felt like an almost impossible task but this list includes a selection of places that are personal to me. The list isn't intended to be controversial! No doubt I will have missed some places off the list that you would consider should have been included however, surely you will agree that it becomes almost impossible to rank one place of beauty over another.
Instead, this is a list of the places I have visited to date and which I would consider to be some of the most beautiful places I have discovered in Italy. Since I'm passionate about finding Italy's hidden gems, they're also usually under the radar and off the main tourist trail. So, if you're trying to decide where to visit on your next Italian holiday, this is a great starting place!
Orta san Guilio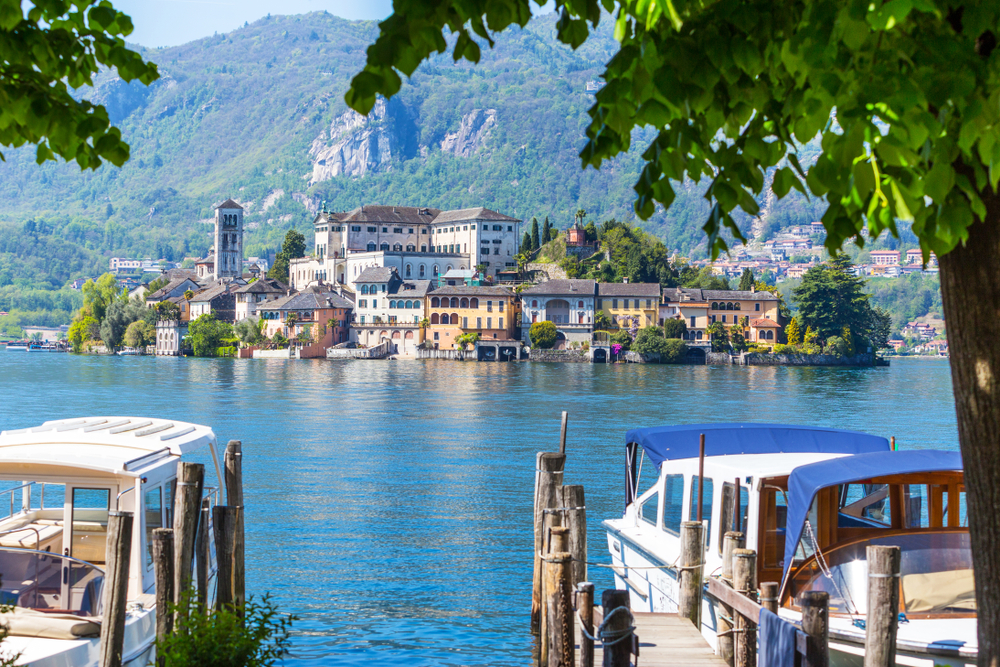 Whilst my favourite Italian Lakes holiday destination has to be to Lake Maggiore, Orta san Guilio on neighbouring Lake Orta must surely be the most beautiful villages on any of the Italian Lakes. Incredibly picturesque, and characterised by charming lanes and alleyways that weave their way past Renaissance and Baroque art and architecture, Orta san Guilio's beauty is enhanced even more by its position opposite Isola San Guilio, an island that sits 400 metres away in the lake and reached by boat.
Ostuni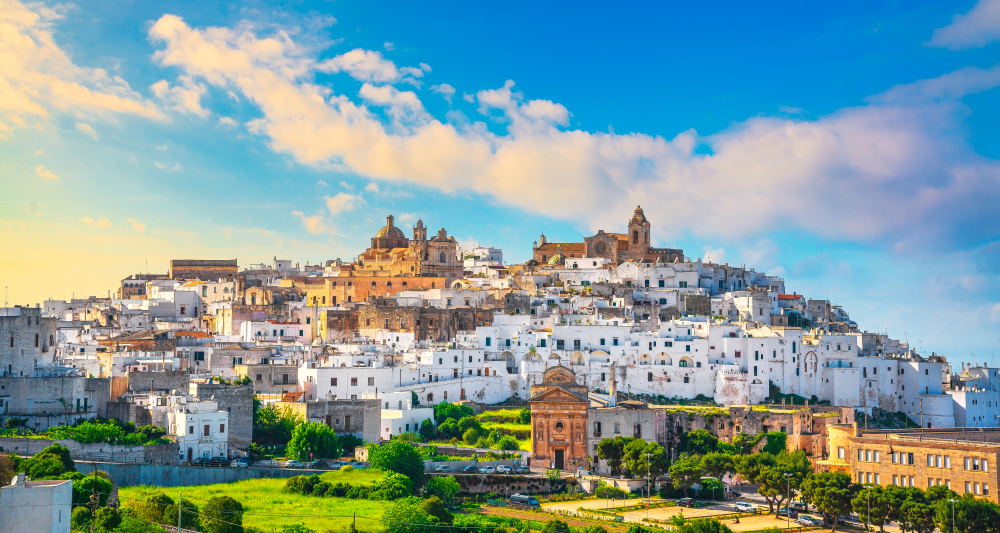 After years spent visiting traditional Italian cities in Tuscany, I remember being amazed by my first Puglia trip. The landscape was just so different and the contrast never felt greater than when I drove towards Ostuni for the first time. The 'white city' is easily seen from a distance. Its whitewashed buildings are perhaps visually more reminiscent of what you'd expect to see on a Greek island but the character is definitely Italian. As with all towns in Puglia, visit in the evening to experience the true atmosphere of Ostuni when the locals come out to enjoy their passeggiata and evening meal.
Where to stay: Just outside Ostuni this stunning 3 bedroom Ostuni villa is the perfect place to stay.
Montefalco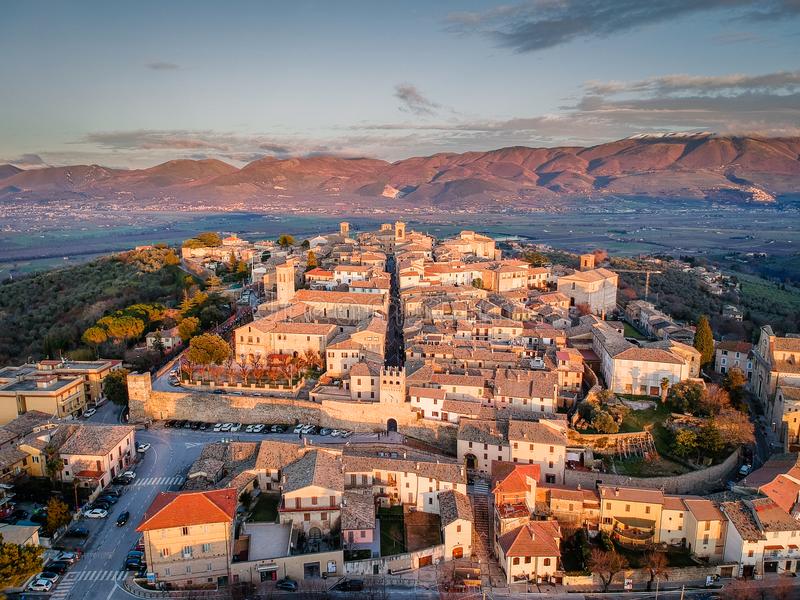 One of the ways to my heart is certainly through my stomach and I do wander if my love of Montefalco is, in part, because it offers such an impressive selection of restaurants within its walls! However, the town itself is certainly an absolute gem. Surrounded by vineyards and olive groves, its lofty position has given it the affectionate nickname of the 'balcony of Umbria' and its five gates take you up five roads that all lead to the five sided central piazza. Montefalco is authentic Italy at its very best.
Where to stay: In the heart of the city this stunning 2 bedroom Montefalco apartment is the perfect place to stay.
Matera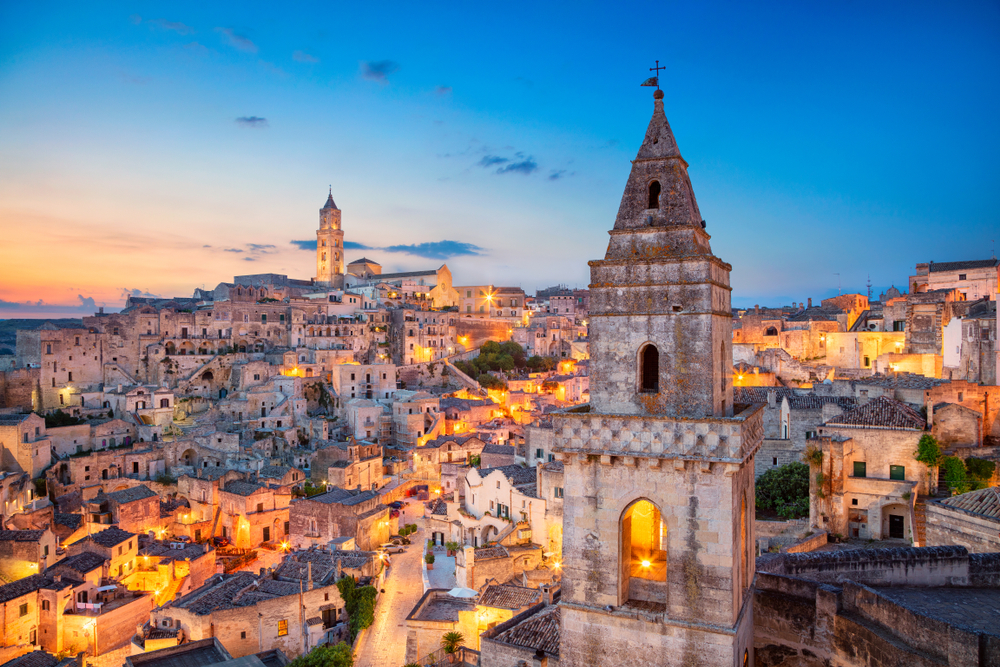 It seems almost ridiculous to include Matera on the list of the most beautiful places to visit in Italy when you consider that as recently as the 1960s, it was condemned as a slum dwelling. What a difference half a century can make. These days, its limestone sassi are home to luxury boutique hotels and Michelin star restaurants, a far cry from the dwellings that once housed Italy's poorest residents. Yet, it hasn't lost its simple beauty. This is a place like no other. For a great view of the city, head a few kilometres outside the city to Belvedere Murgia Timone.
Ravello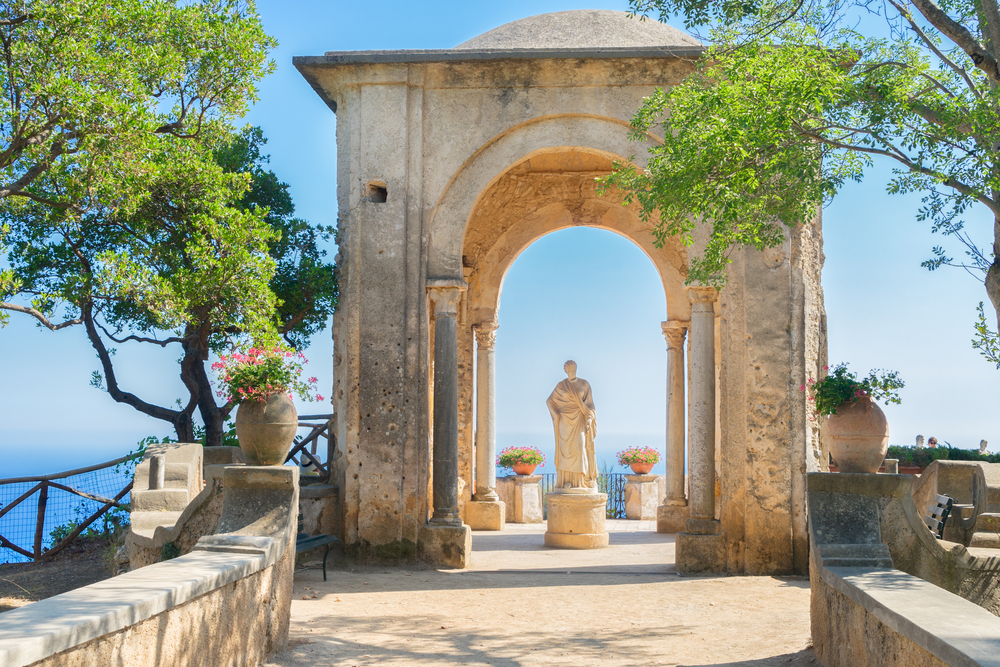 The Amalfi Coast isn't short of picturesque towns, each of which clings to the cliffs that drop into the sea below. But for us, Ravello stands out as the most beautiful. Sitting high above the sea, the views from Rapello are nothing short of incredible. Head to both Villa Rufolo and Villa Cimbrone to enjoy some spectacular views, to meander through the beautiful gardens and walk along the Terrazza dell' Infinito where Roman-style statues face you as you gaze out over the ocean.
Florence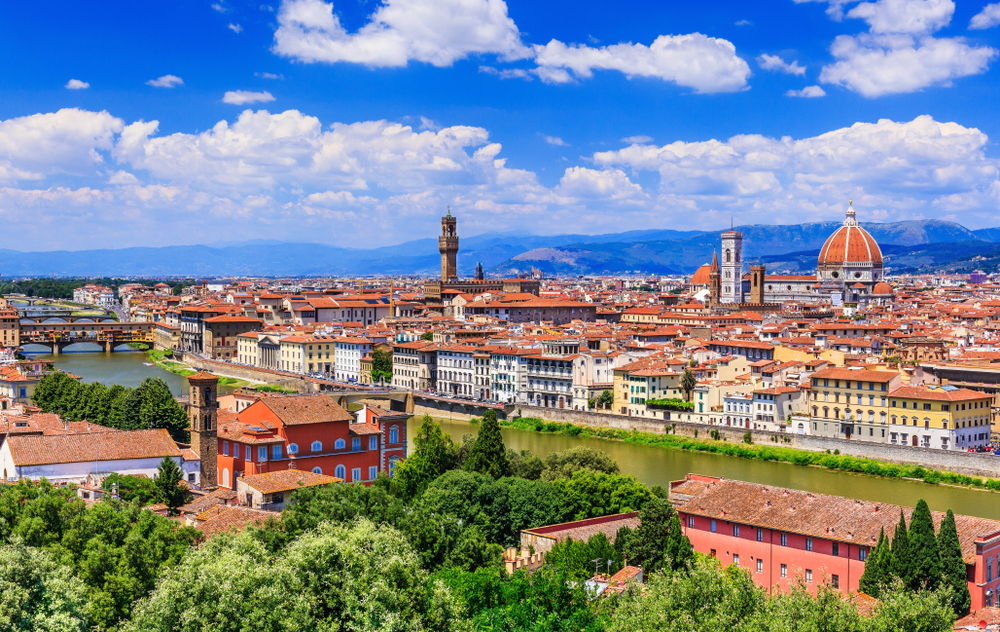 OK… so Florence clearly isn't hidden Italy! But I couldn't resist including it on a list of the most beautiful places in Italy. My heart still skips a beat whenever I find myself in Florence. Nowhere will you find better views of the city than from the Piazzale Michelangelo.
Spello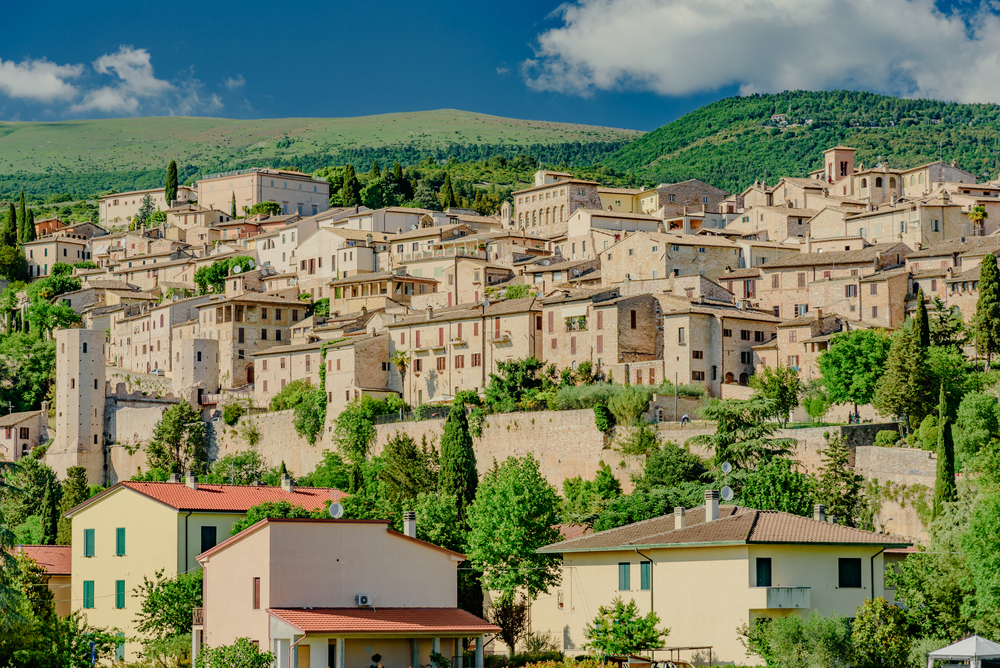 Spello is one of the true undiscovered gems of Umbria. Never have I visited a town in Italy where I have seen more flowers festooned over balconies and spilling out over window boxes. The peak of Spello's flower season is certainly during the Infiorata when its cobbled streets are literally paved with petals, but whatever time of year you visit, Spello's warm and welcoming residents will ensure the streets are always filled with colour.
Where to stay: In the heart of the town this stunning 3 bedroom villa in Spello is the perfect place to stay.
Isola Bella, Sicily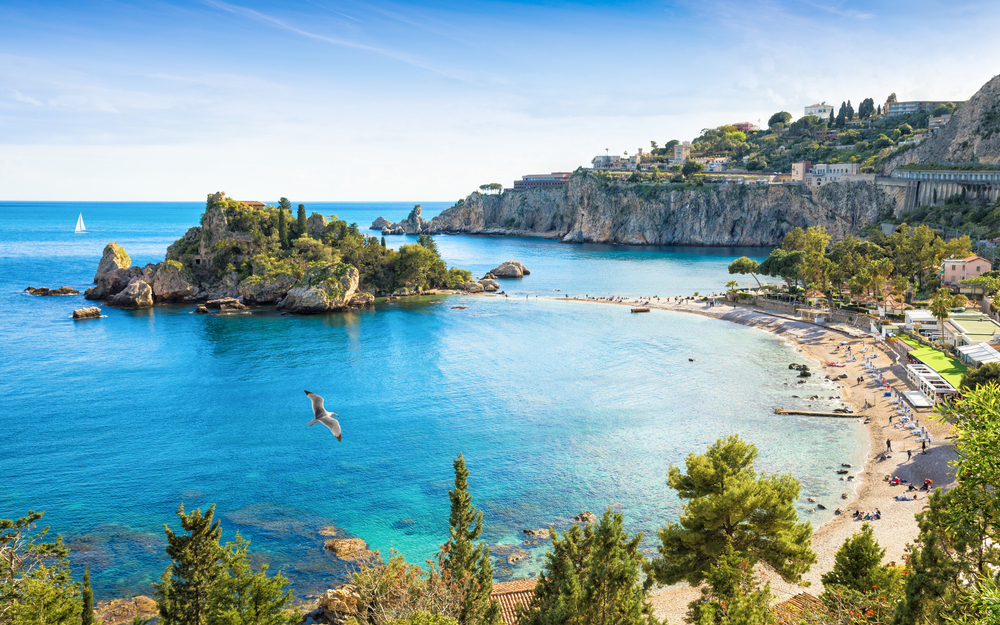 Joined by the narrowest strips of land to mainland Sicily, Isola Bella is a tiny island with a whole heap of beauty. Whilst Taormina has its share of beauty, for me Taormina itself is probably a bit too touristy for my liking. However, I'll never forget the view of Isola Bella as I walked downhill from the bustling centre of Taormina to the coastline below. It's picture postcard stuff and the island itself is a gem waiting to be discovered.
Pienza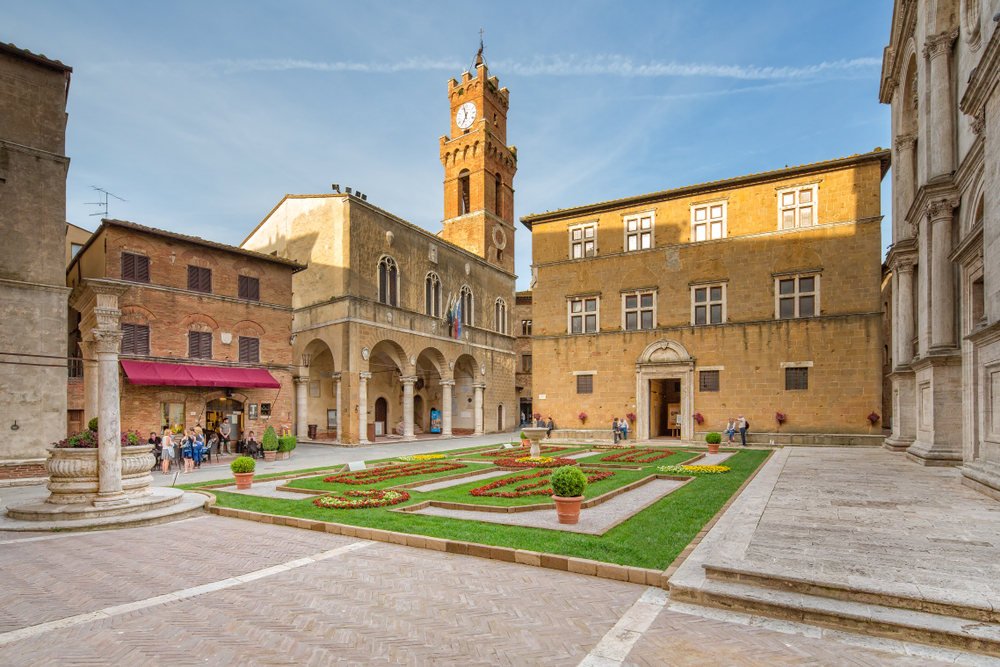 The small village of Pienza is one of Italy's 55 UNESCO world heritage sites. Its beauty owes much to its 15th century Renaissance Utopian beginnings, when, under the watchful eye of Pope Pius II, architect Bernaro Rossellino organised all the piazzas and palazzi within Pienza according to humanist principles And who can fail to fall in love with a town that has such romantic street names as the Via dell Amore (Street of Love) and the Via dell Bacio (Street of the kiss), all of which means Pienza also makes it into our list of the most romantic places to stay in Italy.
Where to stay: With views of Pienza, this stunning villa in Tuscany is the perfect place to stay.
Varenna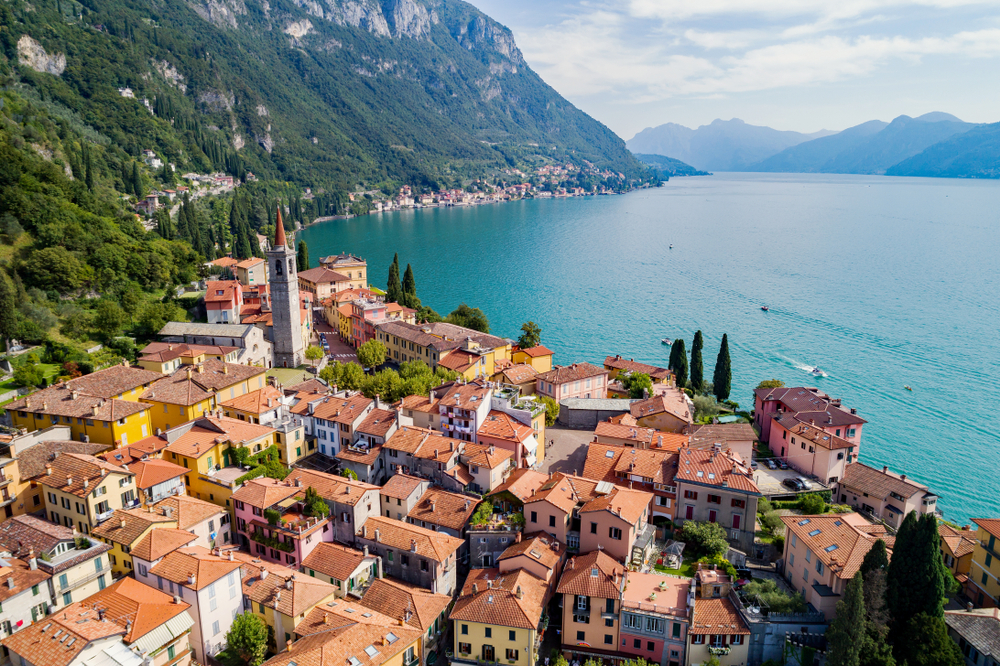 Bellagio may be Lake Como's most famous town but, for me, Varenna tops it every time. I remember being disappointed the first time I visited Bellagio. Yes, it's lovely, but for me, its beauty was slightly spoiled by the mass of tourists that thronged its streets. But then, I headed to its quieter, less pretentious neighbour, Varenna. Here, you'll find the quaint fishermen's houses and picturesque waterfront setting give it a charm that Bellagio can only dream about.
To discover your top 10 most beautiful places in Italy, get in touch with Italian villa rental specialists, Bookings For You, who will happily advise you on the best places to stay in Italy.