Viareggio is one of those Italian towns which is overlooked due to its proximity to other better-known cities. After all, Tuscany is an area whose prominence is largely down to two cities – Florence and Pisa. Many people explore these two tourist magnets, and rightly so – we're not saying they don't deserve. They're beautiful and well worth visiting; but how many other Tuscan towns can you name?
Enter Viareggio. Largely off the tourist map, at least to non Italians, Viareggio is a beachside town at the southern end of the Italian riviera.
History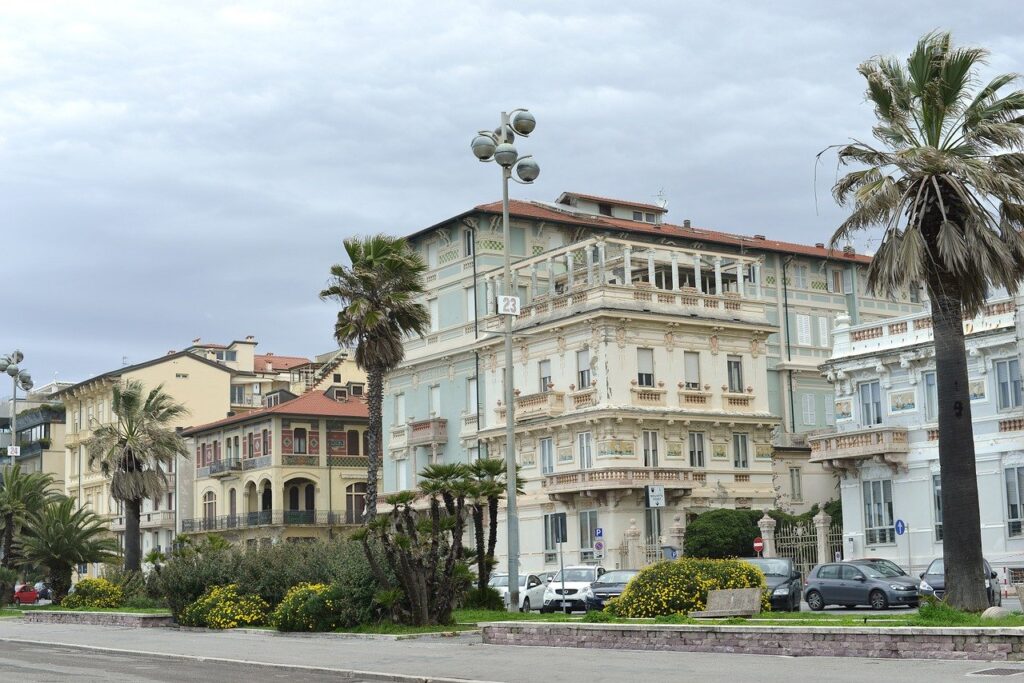 Viareggio has a long history of being a tourist destination.
In 1601 Viareggio became chief town of the Vicaria del Litorale and was declared a free port. In the early 18th Century it became a desired location for the local nobility to build palaces, and in the mid-19th Century the town developed into a seaside resort thanks to Lucca's acquisition by the Grand Duchy of Tuscany. This beach tourism – combined with an expanding sailboat industry – led to rapid economy growth, and an ever-increasing population.
The 20th Century brought even more tourism changes, with the creation of the vast promenade (the Passeggiata) and cementing its reputation as the 'Pearl of the Tyrrhenian Sea'. The city became a popular destination for many artists and poets, and today you can see old art nouveau facades and it can feel like stepping back in time – albeit with a modern twist.
Events
Italian towns are never short of their big events, especially in summer. But few can claim to draw a million people each year.
Viareggio, however, does; the famed Carnevale takes place for virtually the whole month of February. Granted, it's not in the main tourist season but if you fancy an alternatively timed trip to Tuscany (it's beautiful in winter too!), then definitely drop by the Carnevale.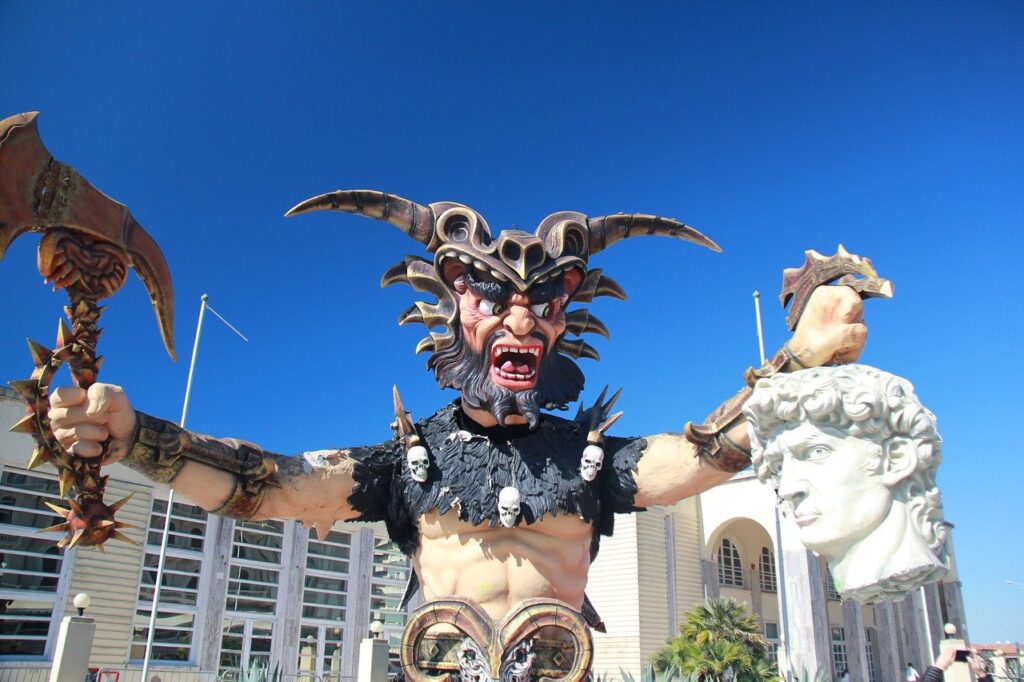 People dress up in large costumes and celebrate virtually anything – from wacky family events to top level politics! There's often a satirical tone to the parade, but it remains light-hearted and fun.
Arts and Attraction
You can't ignore the beaches leading down into the Mediterannean. Many are privately owned – which means that you have to pay to use them – but in return for your money you get good sunbeds and the use of toilets and wash facilities.
If you can't go to the Carnevale in February, you could always visit the Museo Cittadella del Carnevale! A big exhibition of all the weird and wonderful things that have been displayed over the years, they've curated an eclectic mix of Carnevale-related artefacts. You can also get hands-on with paper mache and clay to create your own one-of-a-kind souvenir.
How to get to Viareggio
Most people visiting from the UK will fly into Pisa – around half an hour's drive away. You can also fly into Florence from the UK, which is an easy 1 hour drive away on the motorway.
It also makes a great stop on a larger itinerary around Tuscany and neighbouring provinces.
Feeling inspired? View our properties in Tuscany >