With Valentine's Day 2021 just around the corner, and with shops both in the high street and online already bursting with chocolates, champagne, teddy bears and heart-shaped balloons, what better time is there to find a different way to treat your loved one this year? If you're trying to think of a special present for someone special in your life, then why not spoil them in 2021 with a romantic holiday in Italy...?
There can certainly be no country in the world more romantic than Italy. In fact, we reckon Italy has to be at top of everyone's list of most romantic places to visit. Italy is home to Romeo and Juliet, as well as being the birthplace of Casanova (one of the world's most famous lovers) and St Valentine.
Did you know that Valentine was actually a Roman priest at the time of the Emperor Claudius II? Claudius had outlawed the marriage of young people, driven by his belief that unmarried soldiers fought better than married ones. However, if you believe the legend, Valentine ignored this edict, secretly marrying young couples who had fallen head over heels in love. Unfortunately, Valentine's actions didn't escape the attention of the Emperor for long and he was ultimately beheaded for his actions. The story goes that the last words Valentine wrote were in a letter, signing it 'From your Valentine' which has inspired modern day romantic missives.
So what are the most romantic places to visit in Italy if you're looking to make someone's heart skip a beat this Valentine's Day?
Verona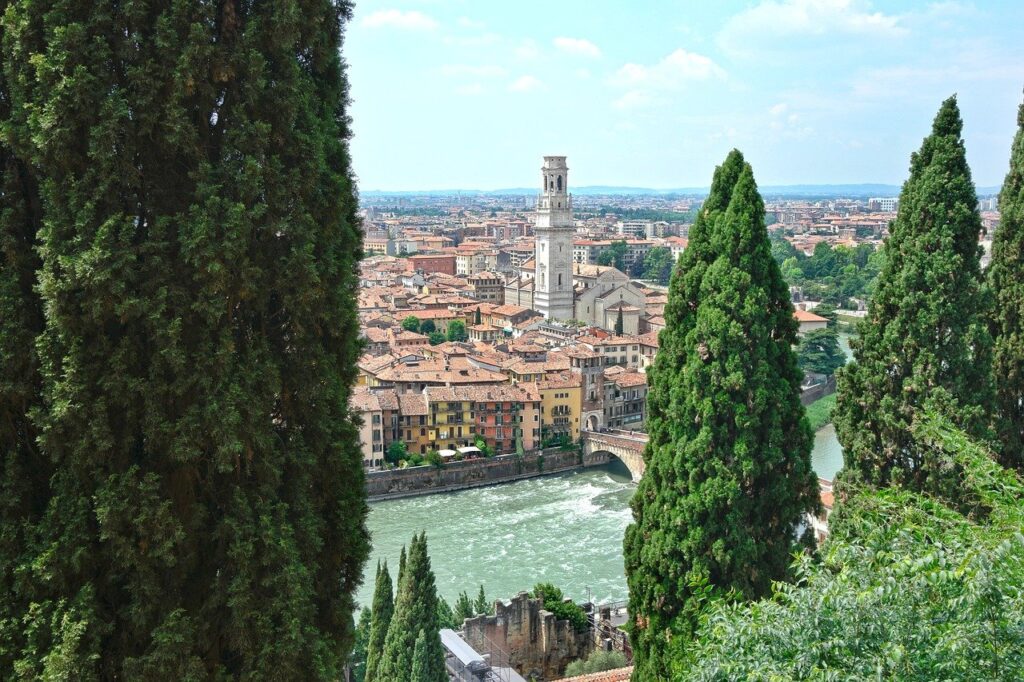 Verona is home to the star-crossed lovers and offers a chance to visit the famous balcony of Romeo and Juliet at the House of Giulietta. Thousands flock to Juliet's balcony each year to attach padlocks to the gates, leave letters in the cracks in its walls or simply yo have their photo taken. However, for us, Verona offers so much more than this. Its charming cobbled streets are teeming with couples and are perfect for exploring hand in hand. Why not treat your loved one to a night at the opera at the Verona arena.
Venice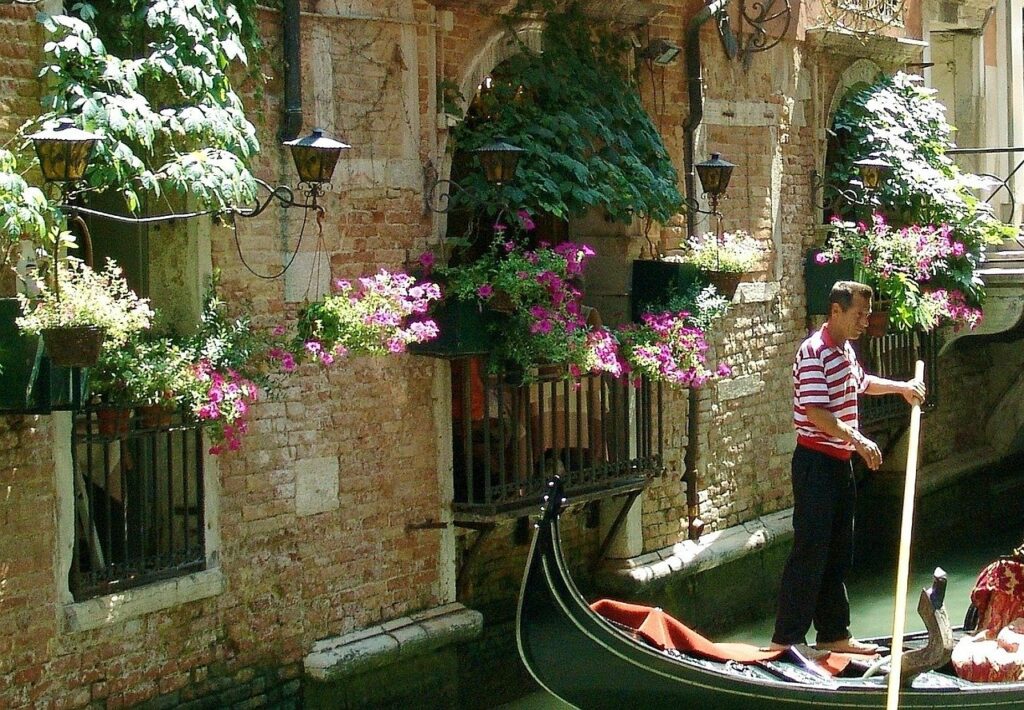 A weekend in Verona also gives you the opportunity to explore the canals of Venice. The two cities are just over an hour apart by train and so can easily be combined. However, of course, any list of romantic places in Italy will include Venice on its own merits. Whilst we're not big fans of the crowded streets of Venice during the day, at night, once the crowds have gone home, there is arguably nothing more romantic than wandering along Venice's canals at twilight, enjoying a relaxing meal together at one of Venice's trattoria, or being serenaded by your gondolier as he guides you through the narrow canals of the city at sunset.
Florence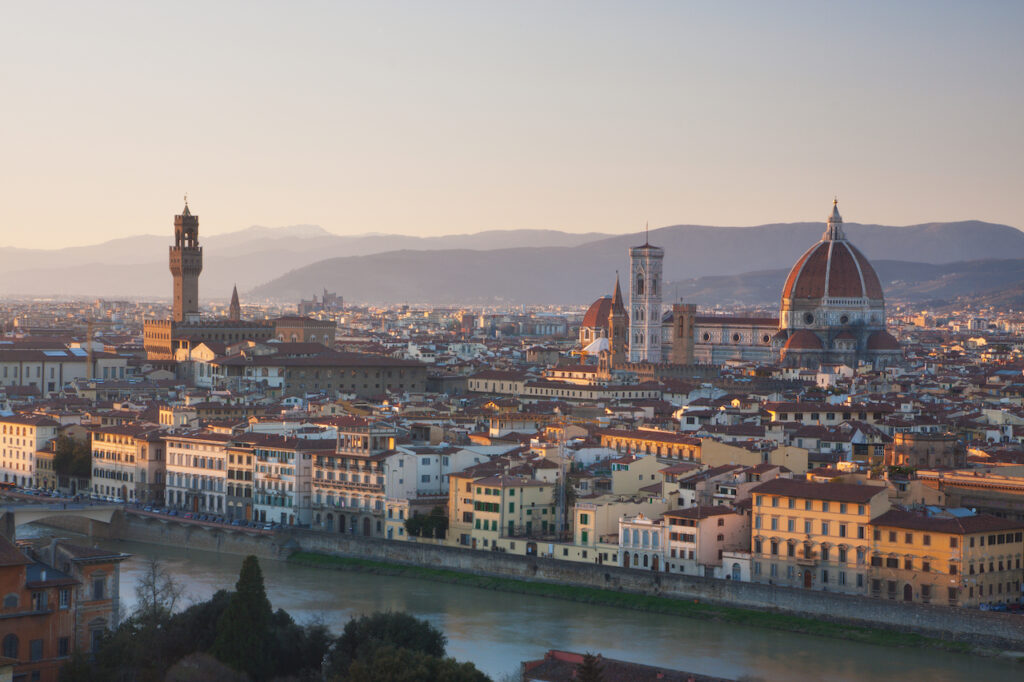 Florence has always had a place in our hearts and we definitely think its one of the most romantic cities in Italy. Who can not be swept off their feet by the sight of the Duomo or the Ponte Vecchio? You'll find hundreds of lovebirds visit this famous bridge each year to attach a padlock, influenced by the superstition that, if a couple attach a padlock to the Ponte Vecchio and throw the key into the River Arno then their love will last forever. But, we recommend you take your time to plan a different trip from the rest of the couples there. Instead of joining the ever increasing trend of lovebirds who bring a padlock with them to the Ponte Vecchio, be a bit more creative. Head instead to Michelangelo's Piazza as the sun sets to enjoy a wonderfully romantic view over the city, glass of wine in hand.
Rome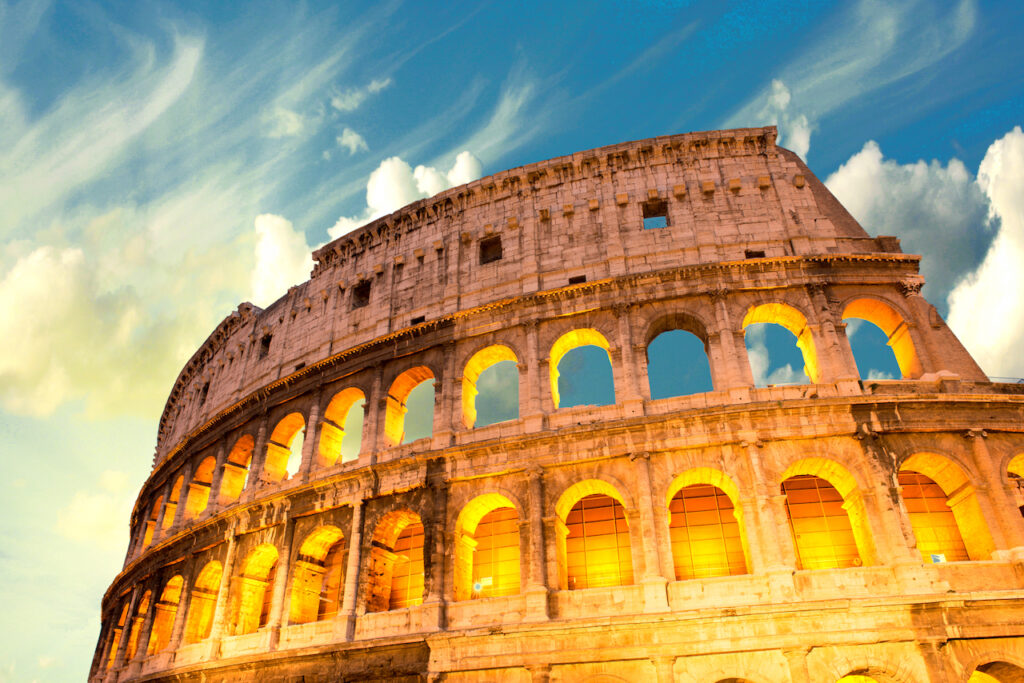 Another option is to spend a few days in the romantic city of Rome. Did you know that Italy's capital city – Roma – spells out Amor (true love) backwards in Latin! Rome is a city where romance is definitely to be found in abundance. But, as in Florence, once you've explored the main sights during the day – the Colosseum, Pantheon, Trevi Fountain and St Peter's Basilica – we recommend you grab a prime viewing spot to watch the sun setting over the city. Head to the Piazza Garibaldi in Monteverde for the most spectacular views.
Pienza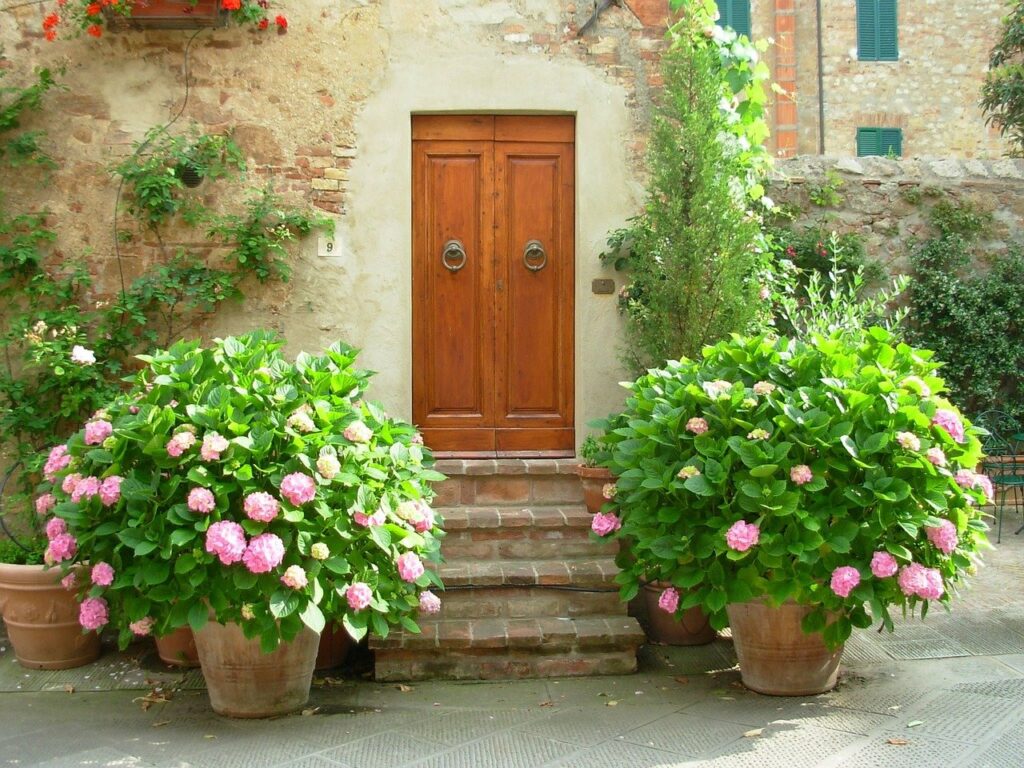 For us though, romance is often easier to find away from the crowds. If you're like us, then why not escape the tourists and head to some of Italy's lesser known towns for your romantic weekend in Italy. Pienza in Tuscany is one great option. A weekend here will give you a flavour of the real Italy but there is another reason for visiting. Pienza is home to a couple of Italy's most romantic street names – the Via dell Amore (Street of Love) and the Via dell Bacio (Street of the kiss). Interestingly, Pienza is also home to the Palazzo Piccolomini, which was used as a set location by Franco Zeffirelli to film some of the scenes one of his most famous and romantic movies, Romeo and Juliet, so where better to woo your other half!
Perugia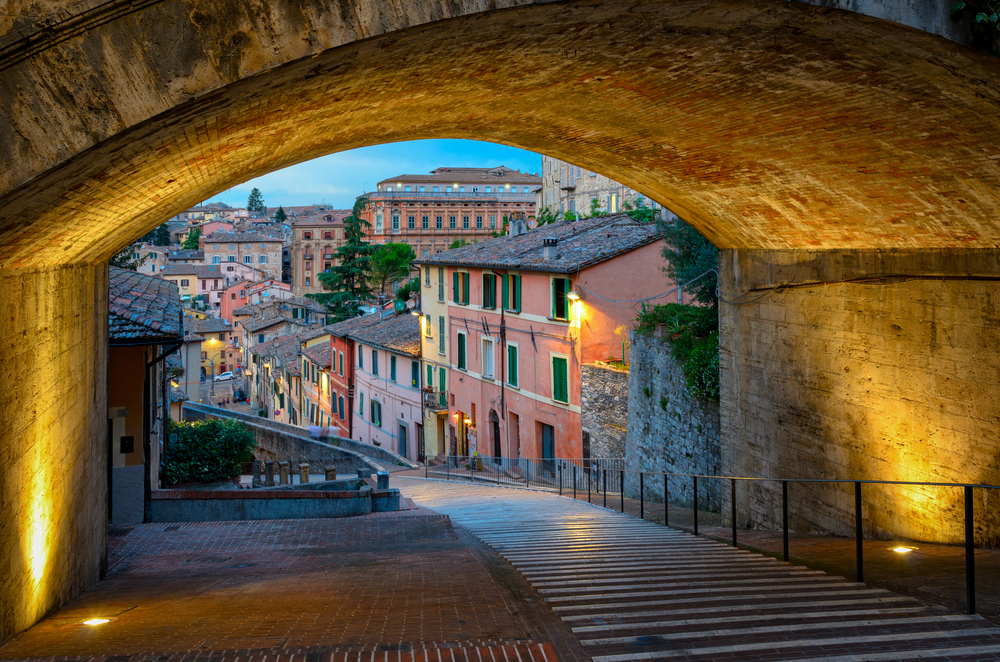 Another option away from the hustle and bustle of Italy's big cities is Perugia in neighbouring rural Umbria. And what claim does Perugia have to being one of Italy's most romantic cities? Well, it's home to Italy's famous chocolates named 'Baci' (kisses). Visit the Perugina Chocolate House on the outskirts of the city to discover more. Heart-shaped chocolates are a sign of love and an intrinsic part of Valentine's Day so why not take your loved one to the home of one of Italy's most famous sweet treats this Valentine's Day?
Terni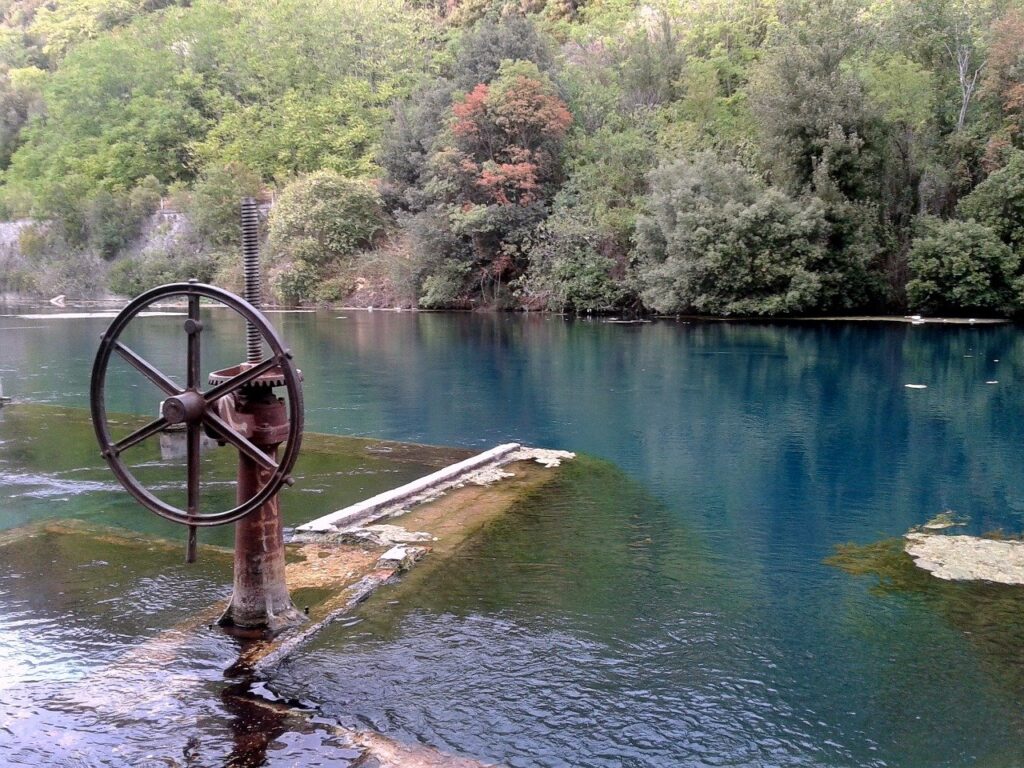 Many of you will perhaps be surprised that the Umbrian hilltop town of Terni makes it on to our list of most romantic places in Italy. However, the town has links to St Valentine, so how could we not include it?!! In 1644, Terni residents proclaimed Valentine their Patron Saint, simultaneously declaring him to be the Patron Saint of lovers. Surely the birthplace of St Valentine's Day has to kindle some romance!
Polignano a Mare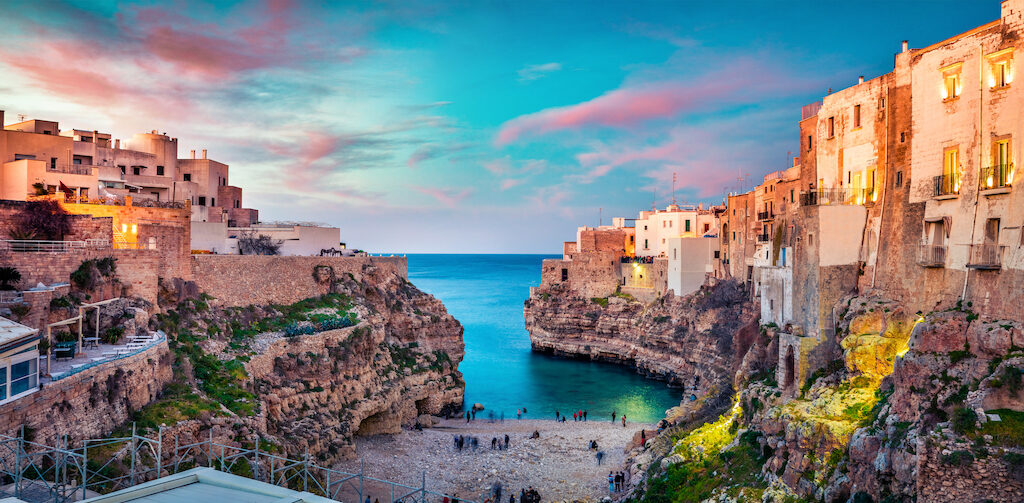 Polignano a Mare is a seaside town nestled in the South East of the country in Puglia. If you're looking for the perfect romantic dinner for two, then it's also home to what is arguably the most romantic restaurant setting in the world. The Grotta Palazzese restaurant is built into the rocks so you are literally dining within a cave, making the most of stunning views out to sea. The experience doesn't come cheap though so make sure you've got deep pockets!
Lovere
Last but not least, we couldn't resist adding Lovere to our list of most romantic places in Italy. OK… we felt with a name like Lovere it had to be on the list but the town deserves to be included based on its sheer beauty. In fact, so pretty is it that, according to the 18th century British writer, Lady Wortley Montagu, this town is 'the most romantic place I have ever seen.' However, if we're honest, Lovere could probably be interchanged with many of the lakeside towns and villages on either Lake Iseo, Lake Maggiore, Lake Orta or Lake Como. After all, is there anything more romantic than enjoying a passaggiata alongside the lakeside each evening?
If you're planning a romantic weekend in Italy, then why not take a look at all the villas and apartments in Italy perfect for couples.