So, this one is a bit of a perk of the job…. Here at Bookings For You, we always want to personally visit all the Italy villas we rent both in order that we can check them to ensure that they meet our high standards but also so that we can give the best advice possible to potential renters and so ensure that we find the perfect property for each of our guests. And, that means that this week, I get to spend 2 nights at this luxury villa in Puglia.
The property is set on a large estate and is essentially split into a large 7 bedroom villa and adjacent 1 bedroom trullo which look out over another 3 and a 1 bedroom villa which can be rented either in conjunction with the main property or separately. Whilst it's just me staying, I've been given the main villa to try out…. so that's 7 bedrooms for me to choose from along with 9 bathrooms to test! The property also has 2 living spaces and an extremely well equipped kitchen, although I have to confess that the latter is going to be seeing very little use from me…. after a long day of work, I am definitely opting for one of the amazing restaurants in the area rather than a DIY meal at home!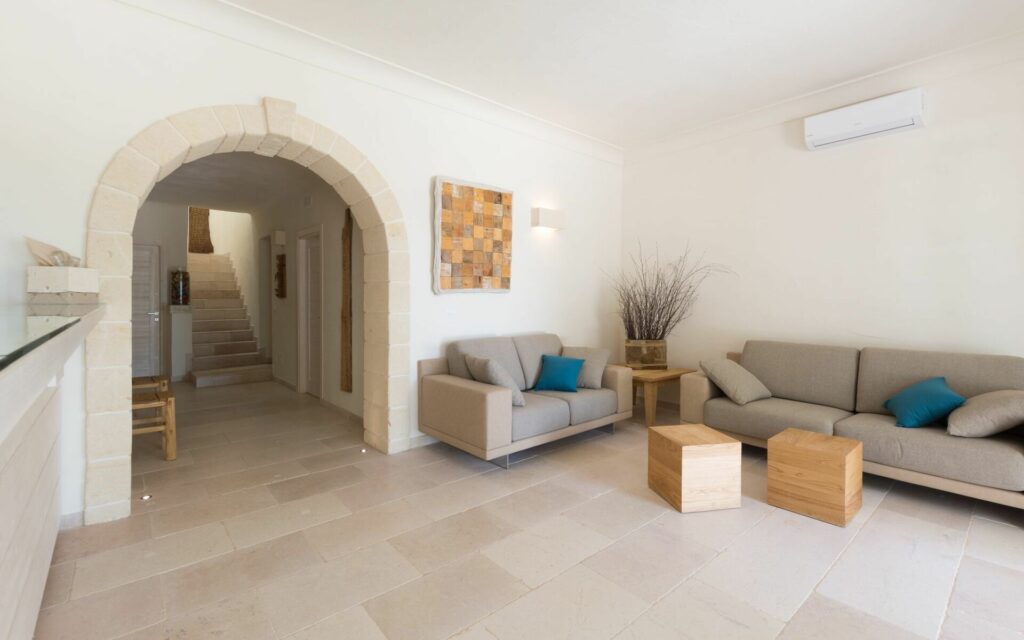 So, what are my first impressions…? To be honest, it's one of those breathtaking properties that you can't quite believe you're lucky enough to be getting to stay in. As you drive in through the gates, it's hard not to be blown away by the stunning limestone building. It's simply beautiful…. And the smile on your face just gets bigger when you cross the threshold. Straight away, this house makes a good impression. The first room you enter has a bar… what more can I say?!! I know my children would love this room just as much (but for very different reasons) due to the large TV set up in the corner with a Sony playstation which would easily keep them entertained!  But, as you move through the building, the villa just keeps on giving. Each of the bedrooms are immaculately presented. The decor is stylish, with relaxing tones of beige, cream and white. It is filled with natural wood furnishings and beautiful fabrics… All creating the most calming of spaces. It's just a unique, spectacular space.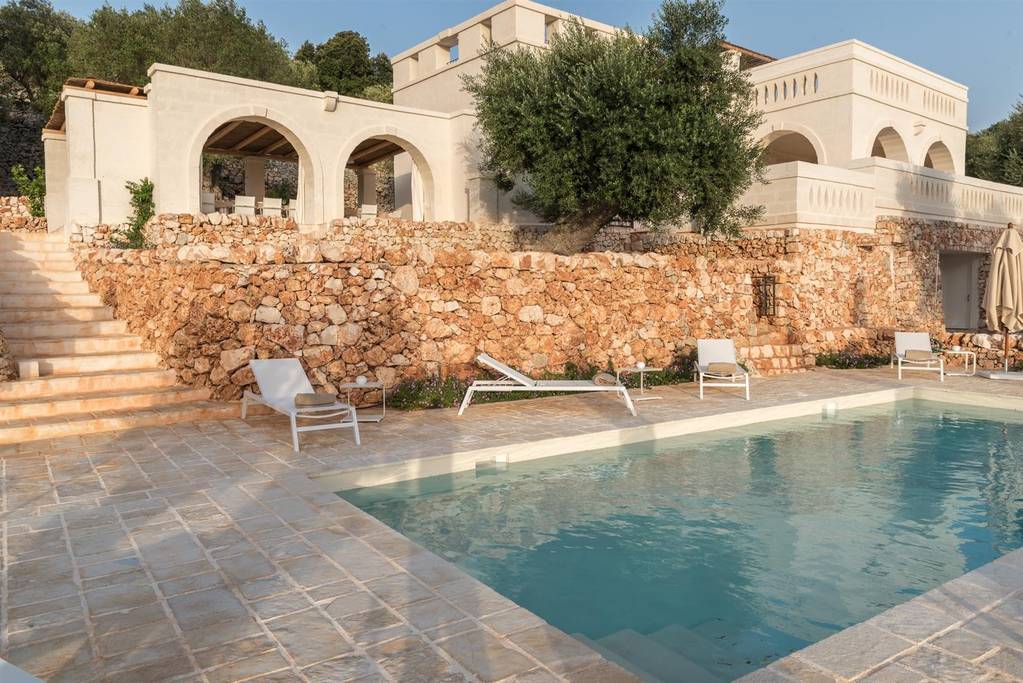 And outside, that attention to detail isn't lost either. As well as a main pool in front of the property, guests enjoy a wonderful roof top jacuzzi to relax in. This will be heated for guests coming in 2018 so that they will be able to use it off season even when the temperature outside may be a little cooler. Loungers are dotted around the many terraces, large sets of tables and chairs are arranged and I can already easily imagine large groups of friends and family revelling in each others company of an evening sat out admiring the views.
But, it's also the little things that I have been impressed by. Fluffy bathrobes are provided which was so welcomed by me as I got out of bed this morning. The showers are superb… lots of water pressure and lovely and hot straight away. I was even impressed by the hairdryer which seems far better than the one I have at home! Kitchen cupboards are filled with crockery and cutlery so that, truly, nothing is lacking.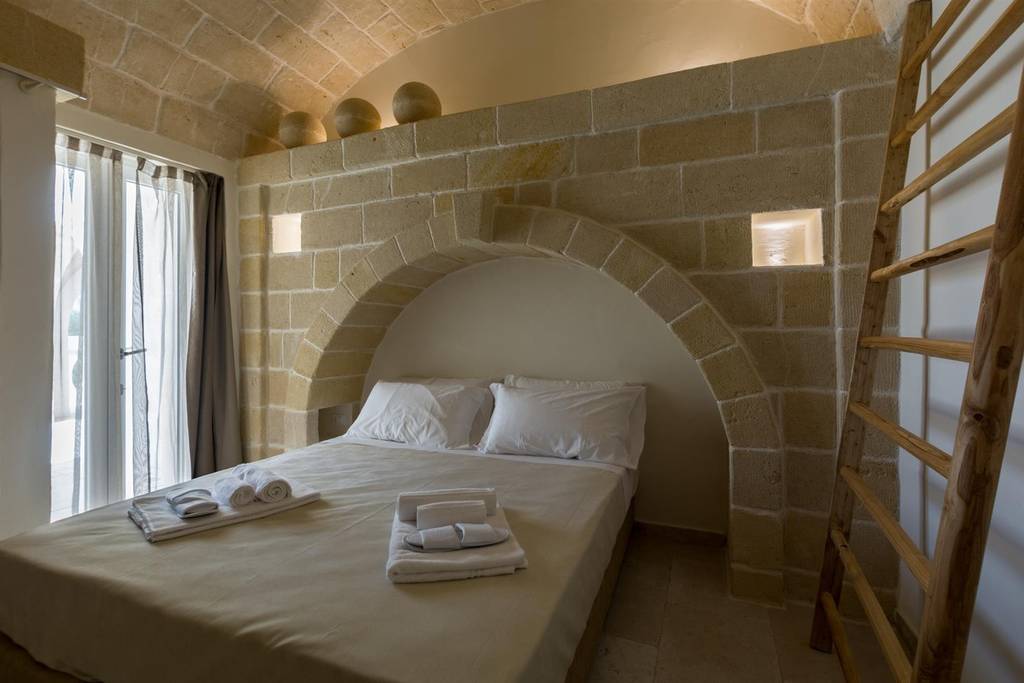 Last Summer, I was told that limestone is calming and thus people who live in limestone houses tend to sleep better… Well, I can now vouch for that. I had the best nights sleep I have enjoyed in a long time. Whilst at home I have been tossing and turning, here I just dropped straight off to a good deep snooze! Whether it was the limestone walls, the comfortable bed or simply the pure peace and quiet, who knows. But I appreciated it whatever it was. And that means I am now refreshed for another busy day at work here in Puglia. We have over 20 properties to view in the next 12 hours. I'm still not convinced that we will manage to do it, or if we do, that we will manage to do it on time, but I will be more than happy to be proved wrong!!
In the meantime, if you fancy a stay at this stunning luxury villa in Puglia, check out more details on our website or contact us for more information. I'm now off for a hard days work, but will be looking forward to spending another night here this evening!