Italy's capital city, Rome, needs no introduction. Its history goes back millennia and is studied by children all over the world. In fact, in many ways, Rome is a city you probably feel you know pretty well before you have even visited, thanks to its rich and illustrious history and its iconic buildings such as the Colosseum, Forum and Pantheon. Rome also attracts Christians from all over the world who come to visit the home of the Roman Catholic Church – the Vatican.
It should therefore come as no surprise to learn that Rome is the most popular tourist destination in Italy, and the 5th most visited city in Europe, attracting around 10 million international tourists per annum. That's around 200,000 visitors each week. Our Rome bucket list shows just how much you can cram into your stay in this most wonderful city. There is literally an abundance to see and do in Rome. So how do we recommend you can possibly do justice to the city when spending just 48 hours in Rome? Well, here's how….
Day 1:
Morning:
We think that a great starting point for a weekend in Rome is in the very heart of the city, at Rome's Trevi Fountain. This beautiful monument attracts millions of tourists each year and is one of Rome's oldest water sources, dating back to Roman times. It can get busy here though so it's worth heading there first thing before the number of people builds up.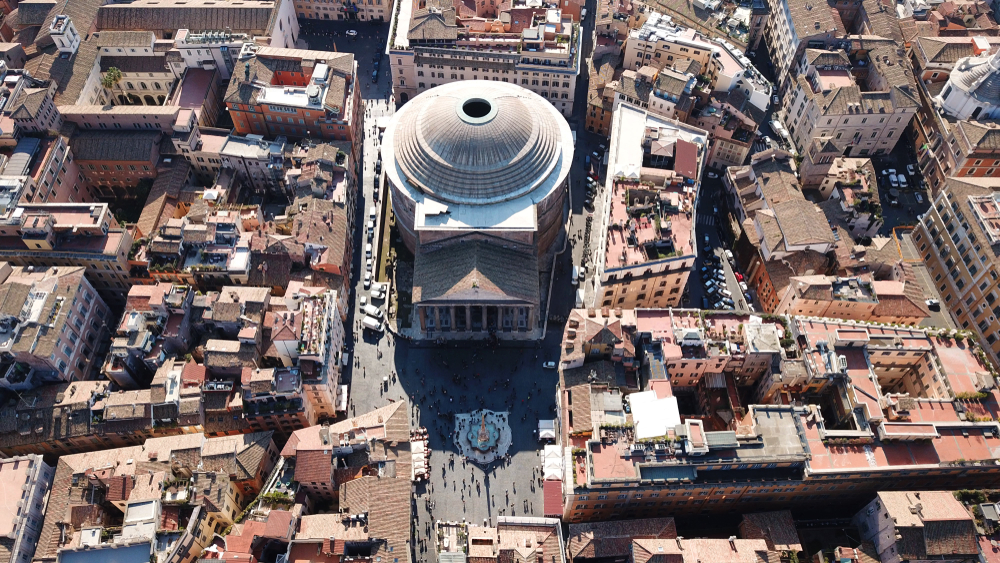 From here, it's less than a 10 minute walk to the Pantheon. Dating back to 120 AD, the Pantheon is arguably the best surviving Roman monument anywhere in the world, now home to the tombs of both Raphael and of several Italian Kings and poets. Its impressive dome is still the largest unsupported dome in the world even today, measuring over 43 metres in diameter with a large hole in the ceiling (oculus) letting in the only source of light.
After this, why not stroll through Rome's bustling streets to the Spanish Steps. The Spanish Steps were built between 1723-1725 to connect the Piazza di Spagna below with the Piazza Trinità dei Monti above. There are 135 steps in total. (For those who may be interested, at the bottom on the right of the steps is a museum to English poet John Keats who lived and died here in 1821). For those who are beginning to get a bit weary of walking, you could stop en route for refreshments at the Gelataria Della Palma where you will find the biggest choice of ice cream flavours in Rome under one roof. But, be warned! With over 150 flavours to choose from, this isn't a place for the indecisive! 
If you want to do any shopping during your trip, then the area around the Spanish Steps is where you'll also find the high end designer brands, small and exclusive boutique shops and luxury labels. Head specifically to the Via dei Condotti for the best shopping.
By now, you will surely have built up quite an appetite. After all, that's 3 things ticked off our Rome bucket list in your first morning! Why not tick off another thing over lunch? After all, you're now close to the Villa Borghese Gardens, Rome's third largest park behind those at the Villa Doria Pamphili and Villa Ada. Grab some of Rome's best street food – we can highly recommend trying a trapizzino (best described as triangular pizza pocket stuffed with various fillings such as meatballs, chicken in a tomato sauce or parsley pesto). The Borghese Gardens are incredibly beautiful and immaculately kept landscaped gardens which it can be a surprise to come across in the heart of Rome. It's certainly a relaxing place to enjoy lunch if the weather is working in your favour. Before leaving, don't miss out on the opportunity to admire the views across Rome from the Pincio terrace where you can enjoy a wonderful panorama over the Piazza del Popolo and Rome's domes.
Afternoon:
In the afternoon, head across the River Tiber to the Vatican City. The Vatican city is the headquarters of the Roman Catholic church and attracts millions of visitors each year. It's also the world's smallest state and home to St Peter's square, St Peter's basilica, St Peter's dome and the Vatican museums.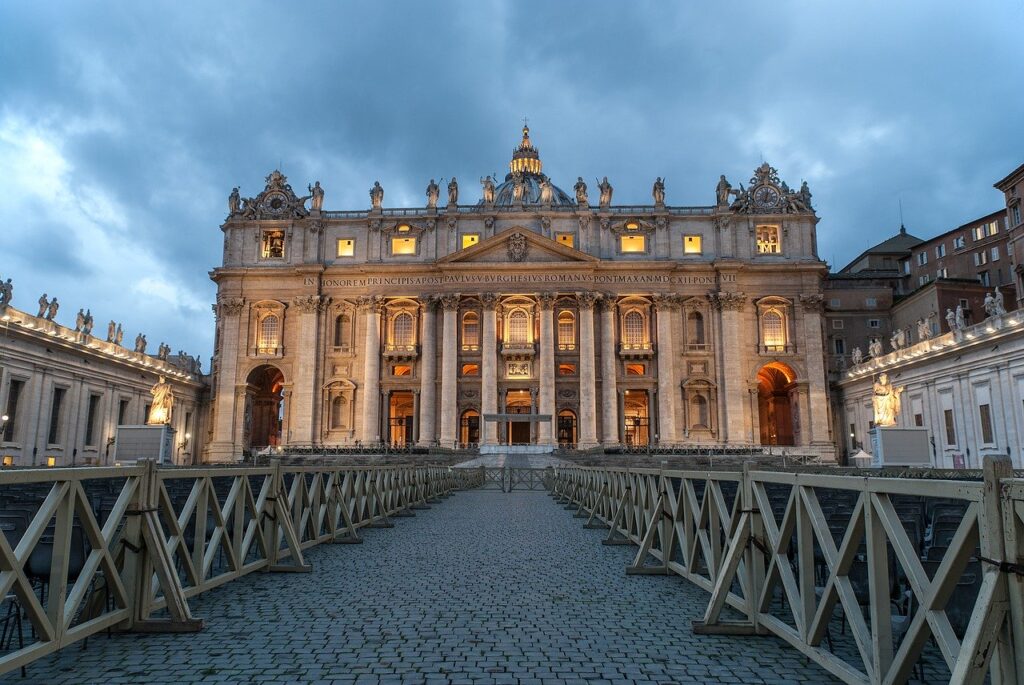 St Peter's Square itself is a huge outdoor area and, despite the crowds that flock here, it is usually easy to access without having to queue. Similarly, St Peter's basilica is normally pretty easy to access without having to wait for long and entrance to the ground floor is free.
However, the same can not be said for the dome and Vatican museums, both of which require separate tickets. The latter is home to a vast wealth of incredible art including the Sistene Chapel which can attract as many as 20,000 people a day in peak Summer months. I can't stress enough what a difference it will make to have skip-the-line tickets for entrance here.
Just one word of caution though: Don't forget the dress code – knees and shoulders must be covered in order to enter the attractions within the Vatican City.
Dependent on how much time you have left, you may like to end your day by at least walking past the towering Castel Sant' Angelo which sits on the riverside in the Parco Adriano. Originally used as a mausoleum for the Roman Emperor Hadrian, it was then used by the papacy (hence an underground tunnel which still connects it to the Vatican). These days, it is home to a museum. If you do have time to go inside, make sure you head to the upper floor where you will find a large terrace with wonderful views across the city.
Evening:
Wind down for the evening by heading south of this area to the Travestere district of Rome. Characterised by medieval cobbled streets, the neighbourhood has a slightly bohemian feel and a much younger vibe than the rest of the city. It is well-known for its trattorias and craft beer pubs and is a great place to enjoy a passeggiata and mix with the young Romans enjoying their aperitivo around the Piazza di San Calisto and Piazza Santa Maria.
Day 2:
Morning:
To kick off your second day in Rome, start at the Campo dei Fiori. This is a chance to get a flavour for how the locals in Rome live. It's also where you will find Rome's oldest market. There has been a market here every morning since 1869 (except on Sunday), focused on selling the most wonderful foodstuffs to tempt anyone's palate. It's also lined with restaurants and cafes so is a great place to fuel up before starting your second day of sightseeing.
For a glimpse into Italy's more recent past, enjoy a 15 minute walk from here to the Victor Emmanuel II National Monument (Vittoriano), also called the Altare della Patria (Altar of the Fatherland).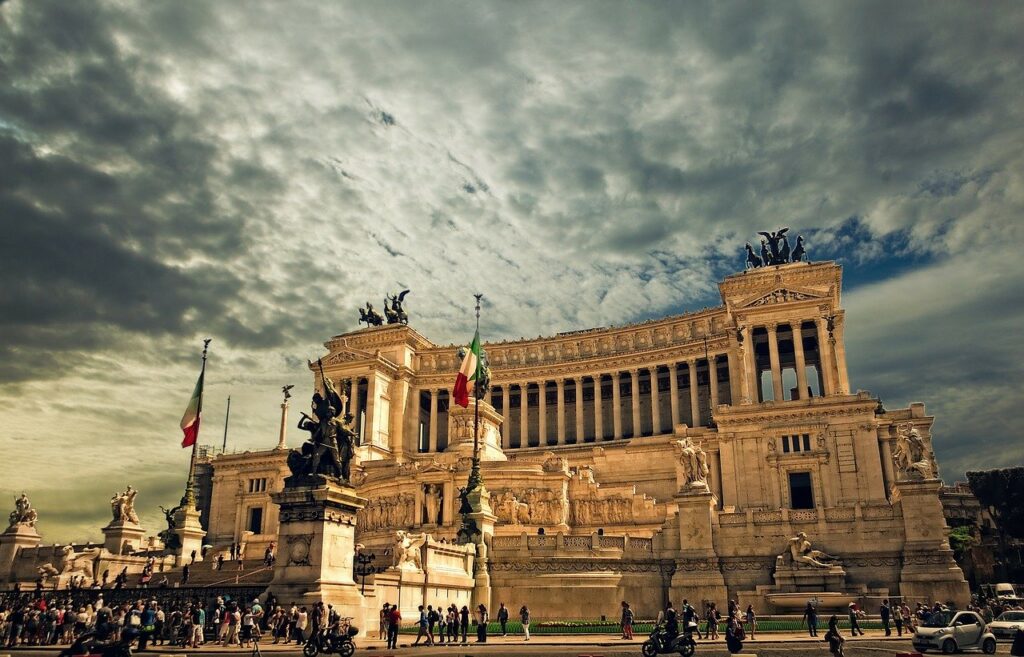 Italians don't tend to be particularly fond of the Vittoriano however we think it's worth a visit on your whistle-stop tour of Rome. Referred to as the 'wedding cake,' the national monument was built between 1885 and 1911. Dedicated to the first King of Italy, Vittorio Emanuele II, it was built to mark the unification of Italy. In 2007, a glass elevator was installed which takes visitors up to the very top of the monument. From the roof, you can enjoy superb views over the city of Rome and really get your bearings. Information leaflets are provided which will help you identify Rome's principal landmarks and there are complimentary telescopes available for you to zoom in for a closer look.
Whilst here, you're also near the Roman Forum which is definitely worth a visit. The Forum Romanum is a rectangular-shaped forum which contains the ruins of several important ancient government buildings. Dating back to the 7th century BC, in ancient times it would have been at the heart of Roman political and social life. Public gatherings would have been held here, and the streets would have been lined with temples, shops and markets. Head along the Via Sacra to explore the ancient remains, including the Arco di Settimio Severo, the Curia, the Tempio di Saturno and the Arco di Tito. Again, make sure you book Roman Forum skip-the-line tickets or a guided tour to beat the crowds.
Afternoon:
In the afternoon, head to Rome's Colosseum, arguably Rome's most famous and iconic relic of its glorious past.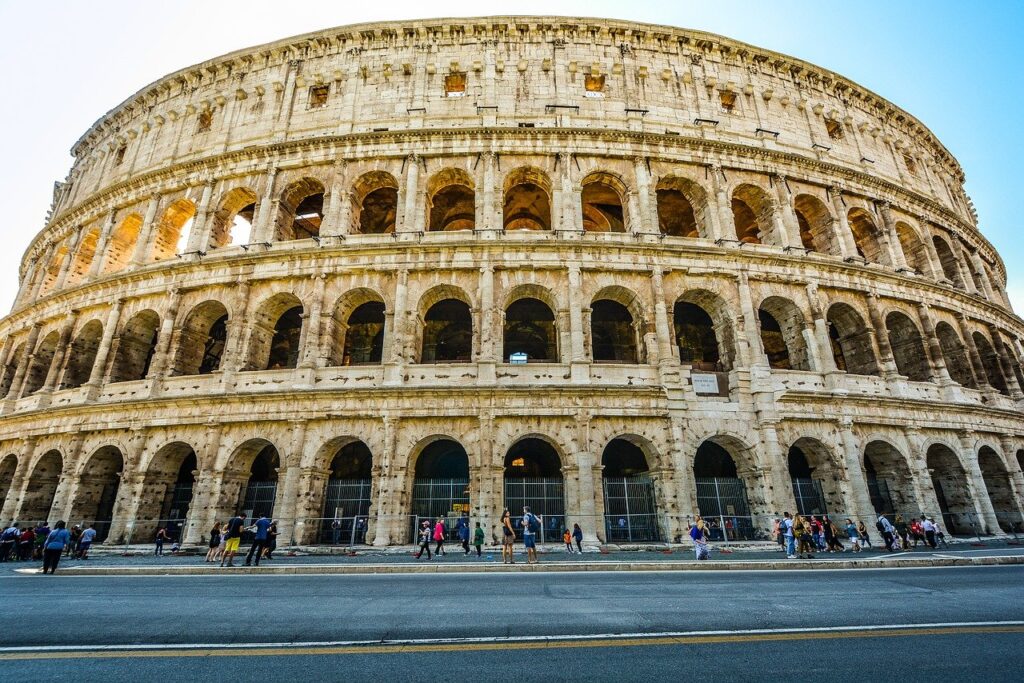 The largest ancient amphitheatre ever built, it was constructed between 72 AD and 80 AD by thousands of slaves and would once have seated up to 50,000 spectators who could watch everything here from gladiatorial battles to animal hunts and even naval battles. With over 6 million visitors passing through its doors each year, it does get extremely busy though so make sure you have booked 'skip the line' tickets to the Colosseum in advance to avoid the queues.
Evening:
Rome is famous for its thin-crust pizzas so it's definitely worth finding a pizzeria to sample one. A couple of recommendations include Piccolo Buco and Emma Pizzeria, both conveniently located in the heart of Rome.