It's no secret that we love the Italian Lakes. When we set up Bookings For You back in 2011, our first properties were villas in the Italian Lakes, before we then expanded further afield in Italy. Each lake is unique, with its own character and style. Here's our guide to the top 60 things to do on Lake Como.
Spend the day at the beach
It's not always easy to get to the waters of Lake Como but it is nevertheless still blessed with a number of lakeside beaches where you can enjoy access to the beautiful, crystal clear lake waters. Most of the beaches are pebbled so you may want to invest in some lake shoes if your feet are sensitive. The lake is wonderful to swim in with crystal clear water and average water temperatures in the peak Summer months between 21 and 26 degrees. Some of the beaches which are free to access include those in Griante, San Giovanni (near Bellagio) and Faggeto Lario as well as the lido di Ossuccio, Riva di Quarzano and Careno beach in the Southern part of Nesso. The latter is one of the few sandy beaches. Please note that access to the Riva di Quarzano is via a number of steep steps and so is not suitable for the very young or elderly and infirm.
Spend a day at the lido
If you are visiting in the warmer seasons, there is nothing more relaxing than a day spent sunbathing at the lido. There are a number of lidos around the lake which provide holidaymakers with the chance to swim in a pool whilst being lakeside.
Some examples include the Lido di Lenno (this has a sandy beach area and enjoys lake access but doesn't actually have a pool) and the Lido di Menaggio which has an adults and children's pool as well as a small sandy beach area. However, online reviews here do seem more mixed with some finding the music a little too loud and the whole experience not relaxing enough. We can however highly recommend the lidos in Bellagio, Argegno and Cernobbio as well as the lido in Como which boasts not just one but two swimming pools and the Lido di Cadenabbia Tremezzo which enjoys wonderful views of Bellagio. If you're after variety, then another worth trying include the lido at Porlezza / Panama Beach on Via Prati in Porlezza.
Enjoy a passeggiata in Lake Como's lakeside towns and villages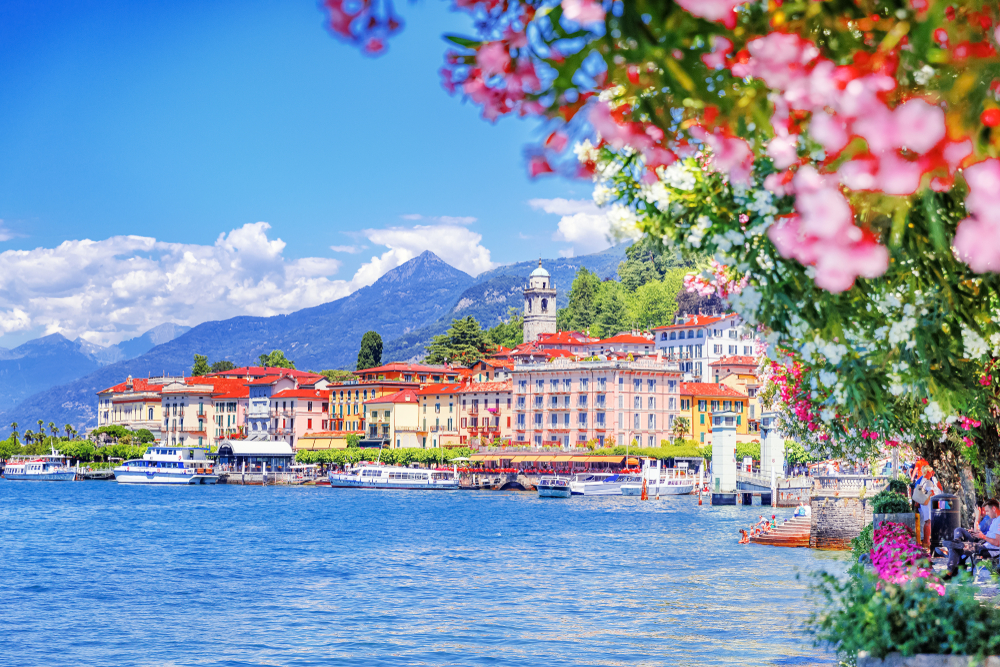 Arguably the most famous area of the lake is the 'golden triangle' which includes popular towns such as Menaggio, Bellagio and Varenna. Bellagio is probably the most famous of these villages. It's lovely but does get very busy in the Summer. We actually prefer its slightly quieter neighbour, Varenna. Other towns and villages worth a visit include Como, Lenno, Laglio, Cernobbio and Bellano. Italians enjoy a passeggiata (leisurely stroll) in the early evening so why not join in to experience the Italian way of life for yourself.
Shop for souvenirs in Como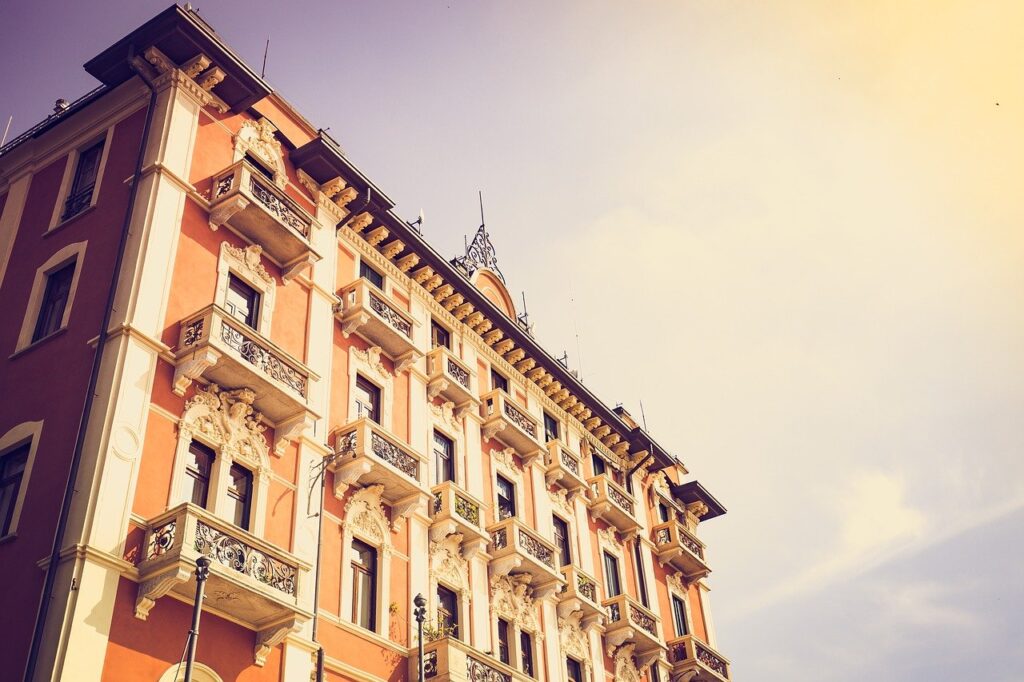 The main city – Como – has some lovely shops and is a good place to buy your holiday souvenirs and silks which the city is famous for. Head to 'A Picci', a company set up by silk expert Luigi Picci back in 1919 and which is now run by the third generation of the family, Fabio Picci for a selection of silk products both new and second hand. f you're more of a foodie, then head to the covered market in the city. The 'mercato coperto' is a large food market full of amazing smelling fruit, vegetables, meat, breads and cheeses. In between purchases, take the time to visit Como's Cathedral. The building took over 300 years to complete and so these days it offers visitors the opportunity to view an eclectic mix of architectural styles.
Hire road bikes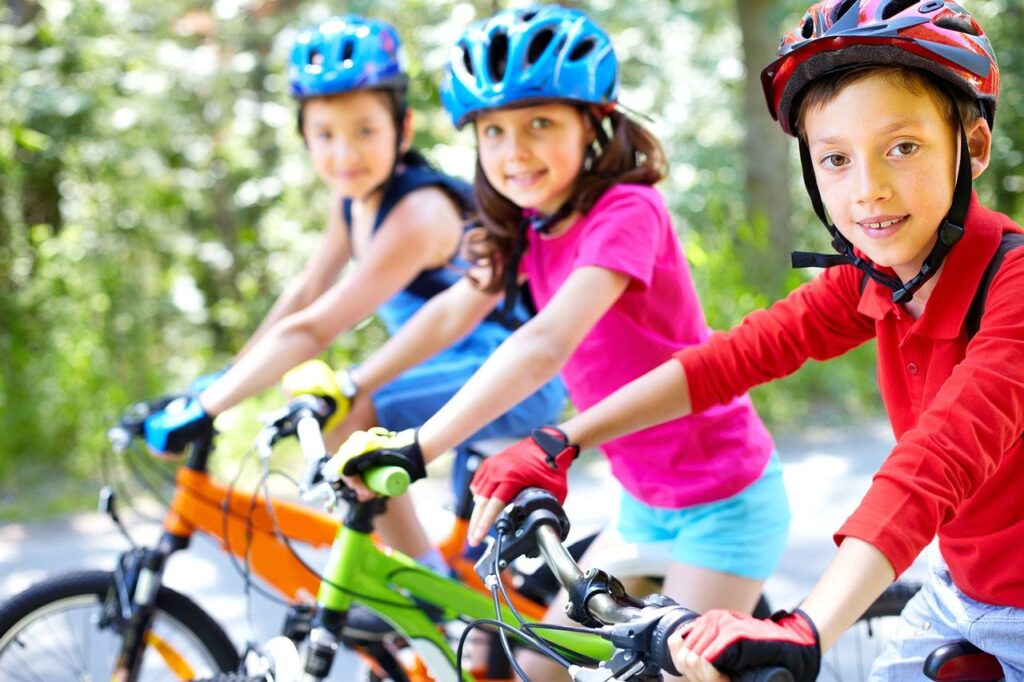 This is great cycling country. At the most basic level, it is easy to explore Como by bike using the bike share system. However, if you want some more serious cycling, there are plenty of cycle hire stores around the lake where you can hire bikes. With regards routes, it is possible to cycle all the way around the lake. The distance is approximately 160 km and the route is relatively flat although you will still have climbed approximately 1200 metres from start to finish. Just be aware that the roads can get busy in peak Summer season. You also need to be aware that there are several tunnels on the roads around the lake. We recommend you avoid these if you can (there are usually other routes to the side of the tunnel entrance) but some can't be avoided so make sure your bike is well lit. Another option is to cycle along the former railway line between Menaggio and Porlezza connecting Lake Como with Lake Lugano.
Go trekking
Just as this is great cycling country, it is also great walking country. Check out www.explorelakecomo.com/cat/hikes-and-walks for some great hiking routes and itineraries.
Check out the amazing views
To get the best views of the lakes head to Belvedere della Sighignola or Pigra. Head to the former on a clear day and you will be rewarded with views of Lake Maggiore, Lake Lugano, Lake Piano and even Lake Como if you're really lucky. The drive to the summit is steep and potentially difficult for nervous drivers but the views at the top are more than worth it. Remember that temperatures will be cooler at the summits so take a jacket with you and that way you can spend plenty of time admiring the incredible views whilst enjoying a drink or bite to eat at the restaurant. The other option is Pigra. Take the funivia from Argegno to Pigra for breath-taking views of Lake Como. Or try out the Brunate – Como funicular. You can enjoy a stroll around Brunate at the summit and have a spot of lunch before heading back down.
Grab a bargain at the shopping outlet
If you enjoy shopping, then you may want to find a bargain at Fox Town. Located in Mendrisio, Fox Town is an indoor outlet shopping mall, featuring brands such as Bally, Burberry, Gant, Escada, Hackett, Boss and much more. Further away, there is the largest designer outlet mall in Europe – McArthur Glen Serravalle. Or another option is the more recently opened 'Il Centro' in Arese near Milan, which is one of the biggest malls in Europe. This offers more high street stores.
Head to Lake Lugano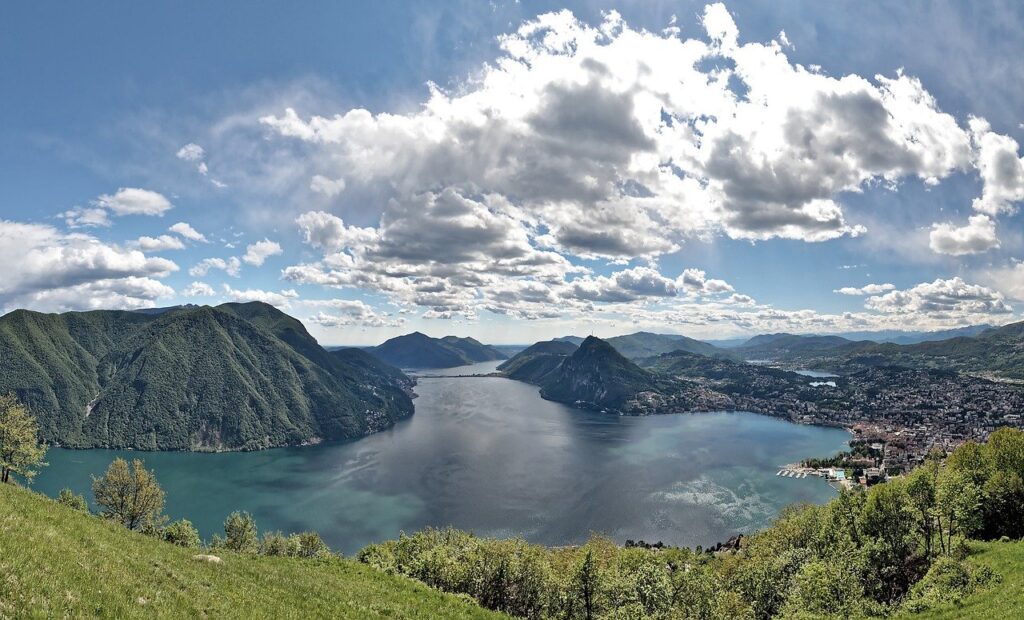 You can use Lake Como as a base to visit Lake Lugano. Lugano itself is full of designer shops and is an expensive place to shop as well as to eat out. Along the lake from Lugano is Morcote. Which is a very pretty lakeside village, worth visiting for a short stroll and some gelato! If you're needing to burn off some calories, then you could climb the 404 steps to get a closer look at the churches of Sant' Antonio Abata, Santa Maria del Sasso and the smaller chapel of Sant' Antonio da Padova. Also worth visiting in the village is the medieval tower and the Scherrer botanical gardens. Those who are brave enough can also climb up to the 12th century castle at an altitude of 475 metres to enjoy the views at the top. For more information, take a look at http://morcoteturismo.ch/.
If you have children, it's always a good idea to combine sightseeing with time on the beach. If you do explore Lugano, then it's worth spending at least a couple of hours at the lido here. The Lugano lido is a large lido with lake access and sandy beach area as well as a large swimming pool if you wish to swim lengths, a diving pool and separate children's pool. There is also an on site restaurant / cafe however you are welcome to bring a picnic. For the sporty ones amongst you, there is also volleyball and even a five a side football pitch.
Spend a day on Lake Maggiore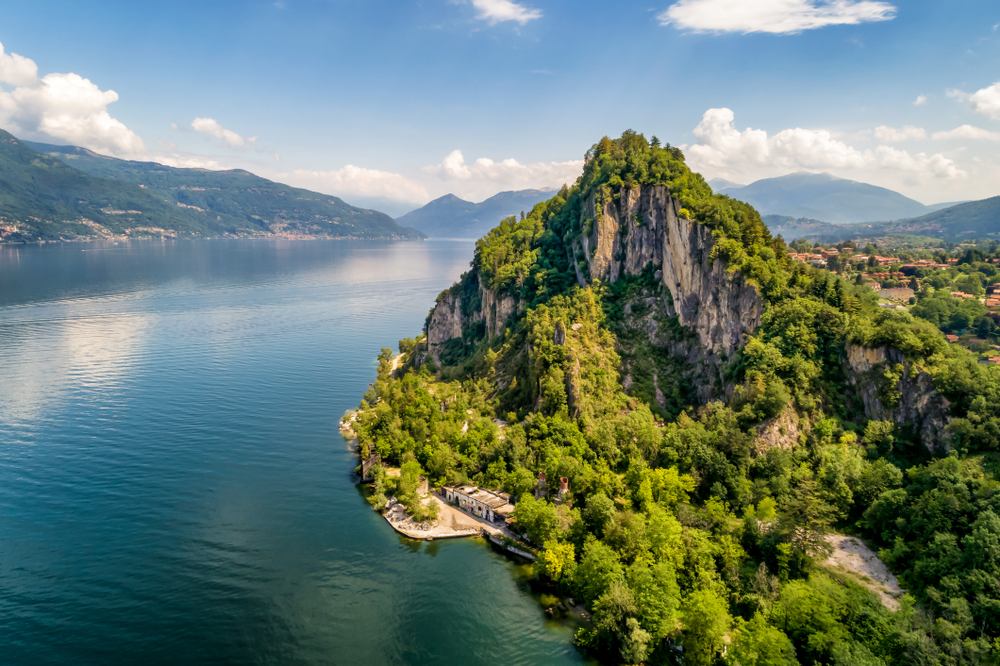 Just as you can use Lake Como as a base to visit Lake Lugano, it is also possible to use it as a base to visit neighbouring Lake Maggiore. Here, Isola Bella is worth a visit to view the famous white peacocks and beautiful gardens. Whilst here, you may also want to hop across to the other islands. Isola dei Pescatori is the only inhabited island (with a population of around 25 at the last count) but those that do live there tend to be fisherman and, as a result, it boasts some great fish restaurants. Isola Madre is the third of the islands and again worth a stop. If you fancy a birds eye view of Lake Maggiore, then drive to Laveno and park up here to try the bucket lifts. These are literally what they sound like! Buckets that take you up the mountain! Everyone loves them, especially little ones but they aren't for the faint hearted!! The views from the top are incredible though, especially on a clear day, so it's worth heading up when you have a lovely blue sky or not too many clouds on the lake. Or if you prefer a spot of shopping, visit Lake Maggiore on market day and head to Luino. Luino has a huge market every Wednesday. It is hugely popular attracting thousands of visitors from all over Europe each week but it tends to have a bit of a 'Marmite' effect – you either love it or hate it. Personally, for me, it doesn't have a large enough for section!! But if you're looking for Italian leather goods, it's definitely worth a look.
Visit the chocolate factory
Whilst not strictly on Lake Como, if you are heading across to Lake Maggiore, you may well go past the chocolate factory (www.alprose.ch) at Caslano which welcomes visitors. We recommend you try and visit on a weekday when it's more likely that they will have production taking place. It's very simple but visitors can watch the machines in action through glass screens and there are plenty of opportunities for free tastings! if you have young children, they will love it!
Visit Swissminiatur
Again, whilst not strictly on Lake Como, Swissminiatur is only half an hour away from Como itself. The best way to describe Swissminiatur is literally Switzerland in miniature. My two children used to go crazy for this place when they were little and it's a must see if you do have young children!!
Explore Italy in miniature
Not looking to be out-done by the Swiss, the Italians created their own mini version of Italy to explore – Minitalia. Located near Bergamo, this is an amusement park perfect for families with younger children. There are plenty of rides to enjoy as well as a miniature 3D map of Italy you can wander through. Those looking for something educational for their children might also enjoy the multimedia museum within the grounds, dedicated to Leonardo da Vinci. There is also an aquarium to visit as well as a reptile house full of lizards, spiders and snakes. There are plenty of restaurants and cafes at the park catering to all tastes and it's set up for those with babies, with highchairs, bottle warmers and baby foods all available.
Take a trip on the Great Bernina Express
The Great Bernina Express is a scenic train ride through Switzerland. The train goes along the highest train track in Europe and takes you on an incredible journey from Tirano to St. Moritz. After the train trip, you will have plenty of time in St. Moritz, one of the most prestigious ski-resorts in Europe and a town that has just as much to offer during the Summer months as well. The scenery en route is absolutely spectacular.
Spend a day at the waterpark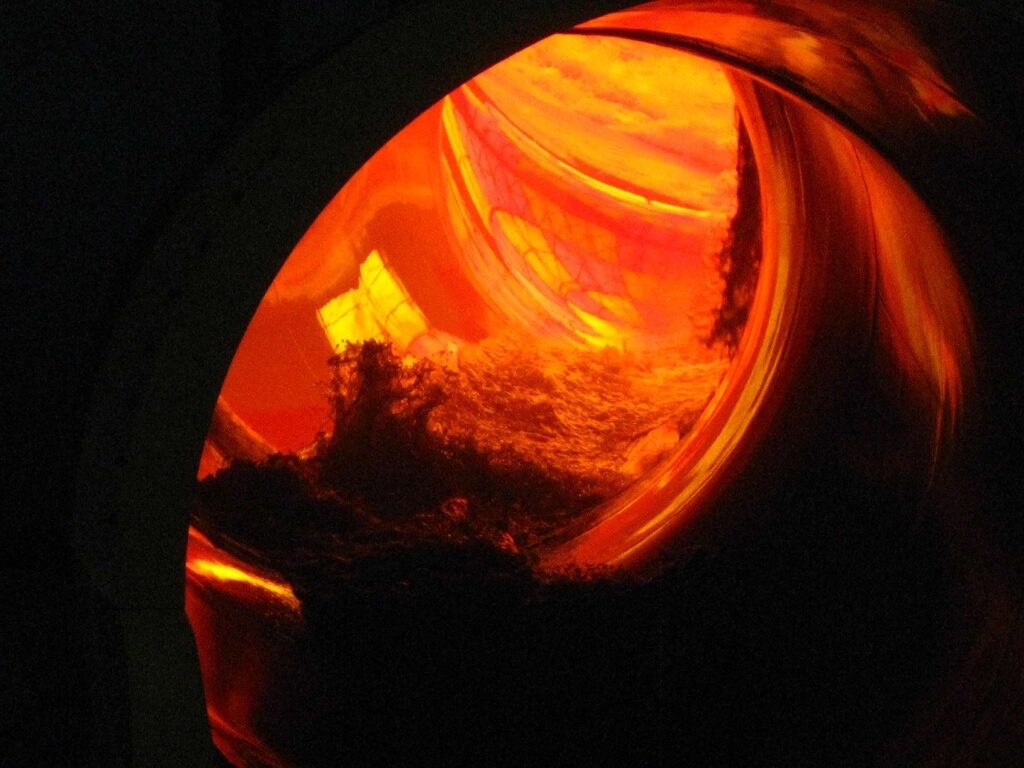 Splash and Spa is a fairly new water park and spa in Switzerland easily accessible during a stay on Lake Como. Like the lido in Lugano, it's great for all ages. Combine it with a trip to Monte Tamaro where there is a great toboggan ride which all ages tend to love along with an adventure park, zip wire and plenty of other outdoor activities to enjoy! It also offers a wonderful viewpoint and scenery, especially on a clear day and is popular with paragliding enthusiasts. It's not cheap to access but lots of fun once there! In the other direction, there are other waterparks near Milan. Of these, Acquatica Park is the closest and offers plenty for all ages to enjoy. Also worth a visit is Acquaworld. Or, slightly closer to hand there is the Wave waterpark at Sesto Calende but this is a smaller, more basic park, with less rides and attractions to keep you entertained.
Spend an afternoon at an adventure park
As well as the adventure park at Monte Tamaro, there are a couple of other adventure parks within a 45 minute drive of the apartment. These include the Lake Como Adventure Park in Gravedona ed Uniti. Open all year round, the park offers 5 different trails catering for different ages and abilities with various height restrictions in order to qualify to have a go on each one. The Jungle Raider park in Civenna is similarly set up with tree top trails offering varying levels of difficulty.
Try out some water sports
There are plenty of opportunities to try out some water sports on the lake. For example, in the North of the lake, Tabo Surf offer windsurfing, kitesurfing, sailing and wakeboarding. Lessons are available for both children and adults. Also in the North of the lake in Dongo and offering sailing is http://www.skiffsailing.it, Or for water skiing and wakeboarding, it's worth looking at http://www.wakeboardlakecomo.it/
Take a trip on the public boat system
The public boat network criss-crosses the lake all day long. It's well worth hopping aboard to appreciate the lake. It's a way to enjoy the scenery at a slower pace. For timetable information, take a look at the official website. In the Summer months, you can even enjoy a sunset cruise with dinner on board.
Hire a Boat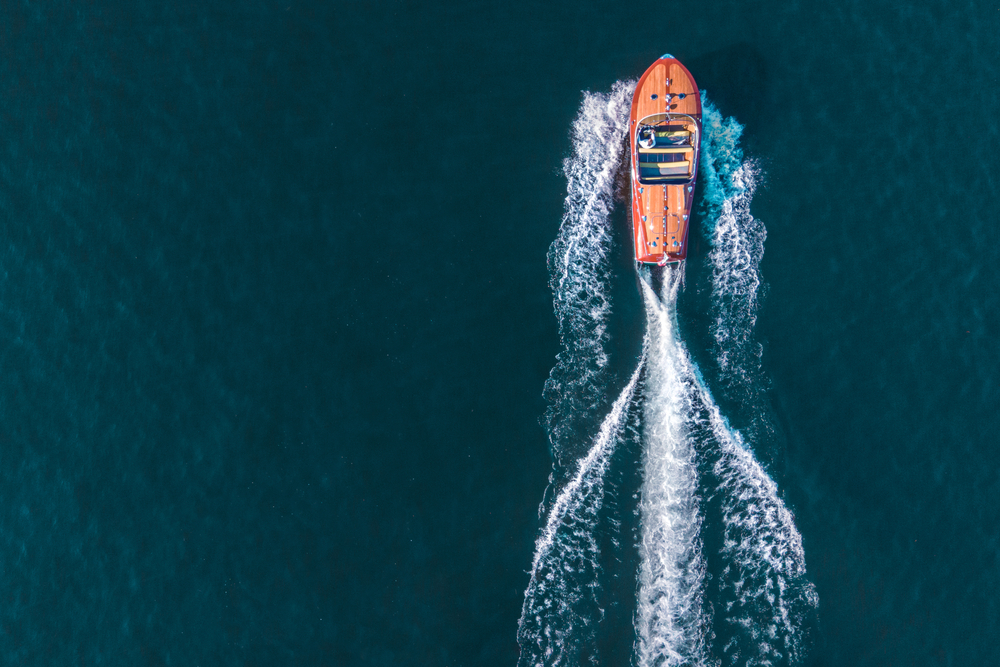 Whilst the public boat network is fantastic, you can't beat getting out and about on the lake by yourself. You can hire a boat for anything from an hour upwards and get out on the lake yourselves without the need for a license. Just take a driving license or passport when booking and you can take it out there and then. Boat hire is available in most of the towns and villages around the lakes. Or take a look at http://www.comolakeboats.it/ for a wider range of boat hire options.
Head underwater
There is no need to stay above water though. All year round, Lake Como also offers diving enthusiasts the chance to explore under water too (although you need to be aware that visibility can be poor at certain times). There are a number of good diving spots to choose from including the Punta Spargivento in Bellagio, in Torno and in Osso along with a number of specialized diving centres. There are even shipwreck sites to explore in the depths. A good starting point if you want more information can be found at www.centrosubnettuno.it or at the website of the Parco Subacqueo in Colico.
Cross the footbridge at Orrido di Bellano
Orrido di Bellano is a stunning natural gorge which was created over centuries by the waters of the Pioverna River which have carved out a spectacular waterfall, gigantic potholes and caverns. Visitors can get the best view of the falls by making their way out over the concrete walkway.
Enjoy a day trip to Bergamo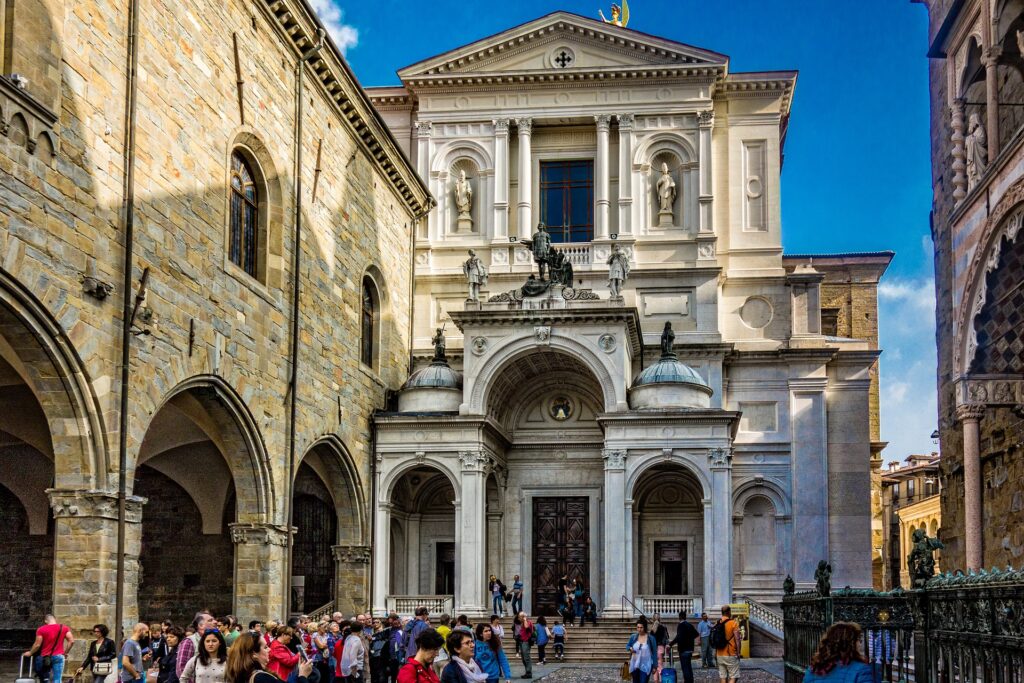 A nice day trip from Lake Como is to Bergamo. Bergamo is very much split into an old and new town. Whilst the new town arguably boasts nothing special for holidaymakers to see, the upper district (Citta Alta) is encircled by Venetian walls and characterised by picturesque cobbled streets and alleyways. Access is via a funicular. If visiting with children then Bergamo is also home to Italia in Miniatura. Over 250 models carefully bring Italy to life before your eyes.
Enjoy a wine tasting experience
Azienda Agricola Sorsasso and Cantine Angelinetta are both notable vineyards on Lake Como. We recommend you contact them in advance to be sure that they are open.
Play a round of golf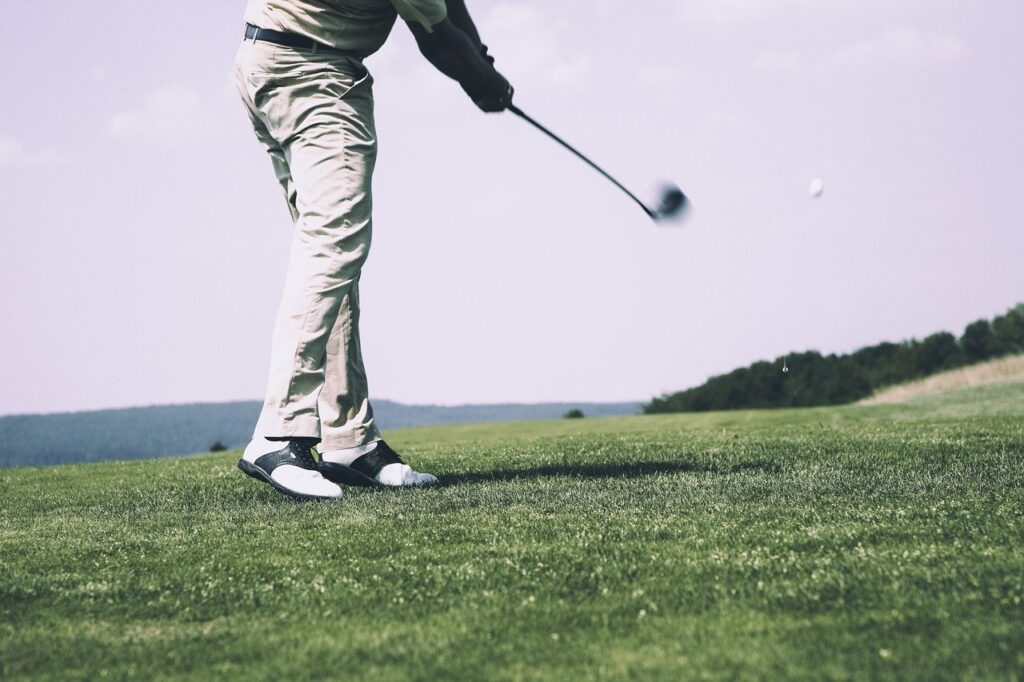 For keen golfers, there are plenty of fantastic golf courses to try. These include the Golf Club Menaggio & Cadenabbia, a par 70 course which can boast a long and illustrious history, however perhaps even more challenging is the Villa d'Este golf course in Montorfano. Others of note include the Lanzo Club, the Monticello Golf Club and La Pinetina.
Head underground to the Grotte di Rescia
The Grotte di Rescia are a series of caves situated on the Eastern shores of Lake Lugano and within easy reach if you're visiting Lake Como. A tour will take between 30 minutes and an hour dependent on whether you opt for a group or private tour. Family owned and run, the caves are open from April to mid October each year and the owners also open at Christmas where the caves are transformed into a wonderful festive grotto.With temperatures lovely and cool inside, it's a great way to cool off from the heat of the Summer sun! For more information on prices and opening hours please do take a look at the website – https://grottedirescia.it. The visit to the cave also includes a visit to Saint Julia gorge and its 70 metre high waterfall.
Treat yourselves to a private chef or a cookery class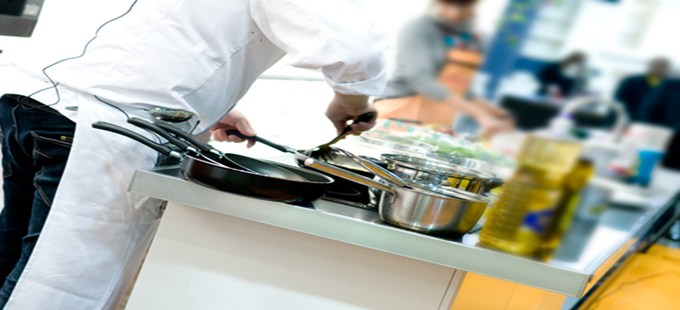 A great option if you're opting for self catering on Lake Como is to hire your own personal chef for the night. If this is something you'd like to explore further, we are pleased to recommend the services of chef Marco Perocco. He can come to your home and cook up a delicious authentic Italian meal for you whilst you sit back and relax, or alternatively, he can come and run a cookery class for you. Alternatively, you can also enjoy this experience at his home in Sesto Calende. He will liase with you to create the perfect menu and to ensure that any special dietary requirements are met. Please do get in touch with him directly for more information at marcoskitchen.it. Mention 'Bookings For You' and you will also receive a complimentary bottle of prosecco if you do go ahead and book.
Enjoy plenty of Italian food!
Like anywhere in Italy, Lake Como boasts some fantastic restaurants. If you enjoy fine dining, then there are a few Michelin star restaurants that you may want to try out. Probably the most famous is Mistral in Bellagio but there are five others on the lake that have also secured that elusive Michelin star.
Spend a day in Milan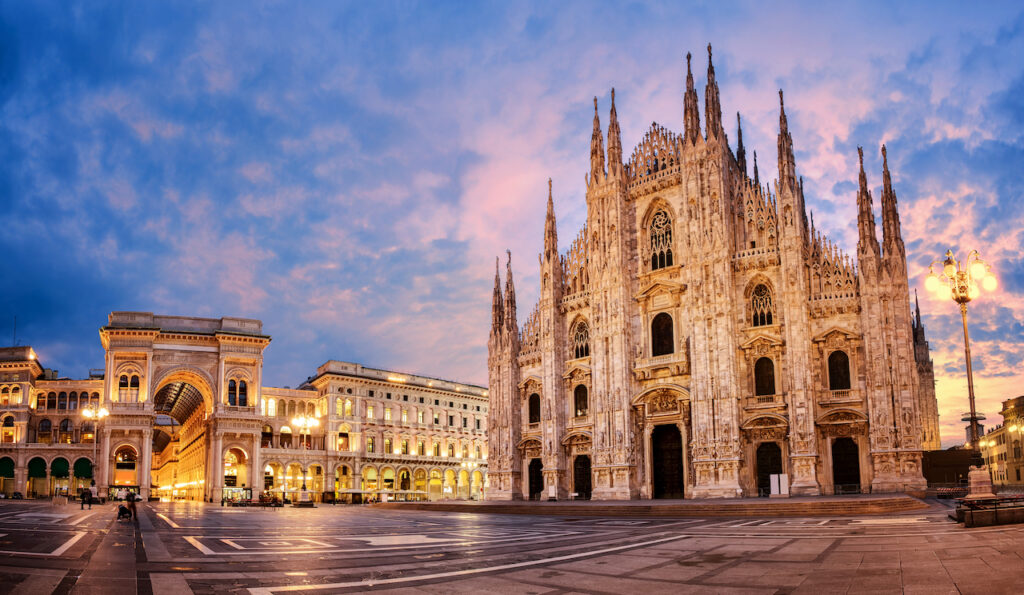 Milan is a great city and well worth a visit. Milan's Cathedral is a great starting point for any trip to the city and it's worth heading both inside the Duomo as well as on to its rooftop. Make sure you come suitably attired if you want to visit the interior of the cathedral. Clothing will need to be over the knee and shoulders must be covered. In peak season, it can get busy so it's definitely worth investing in fast track tickets to skip the queues. We can recommend the official ticket partner Get Your Guide for ticket and tour options. From here, it's a hop, skip and a jump to what is arguably one of the world's most beautiful shopping arcades – the Galleria Vittorio Emanuele II. Other key attractions in the city include La Scala opera house and the famous painting of 'The Last Supper' by Leonardo da Vinci, housed in the refectory of the Convent of Santa Maria delle Grazie in Milan. This does get booked up months in advance so do book ahead to avoid disappointment. Again, head to Get Your Guide to purchase tickets.
Go star spotting
George Clooney and Amal are probably Lake Como's most famous residents. Richard Branson also reportedly has a luxury villa on the lake's shores.
Spend the day skiing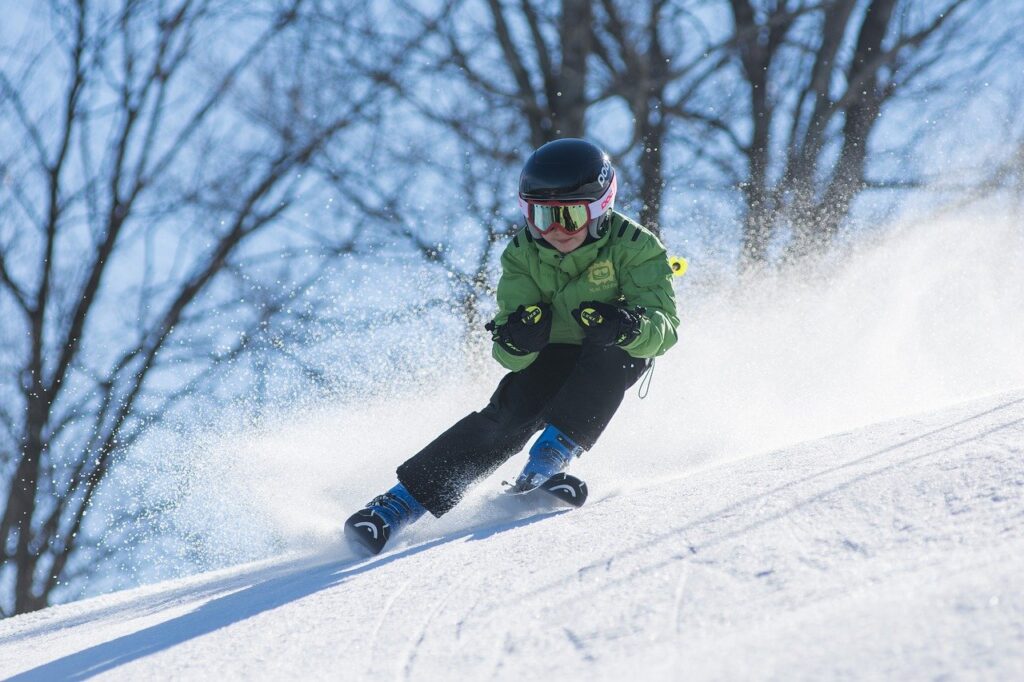 If visiting during the Winter months, there are plenty of opportunities to brush up on your skiing on Lake Maggiore. The first of these is Monte Sighignola, reached in 20 minutes by car from the lakeside town of Argegno. It may only boast 4km of pistes but it's a great option for beginners and for families in particular. Otherwise, there is a larger ski resort 1700 metres above sea level at Piani di Bobbio. With over 35 km of skiing on offer here, most pistes will suit beginners however for more expert skiiers, there are more challenging black runs on offer.
If you don't mind travelling further afield, then the Italian resorts of Bormio, Aprica, Madesimo and Chiesa Valmalenco are all within reach of the lake. Or, venture into neighbouring Switzerland and you will soon reach the famous Swiss resort of Andermatt whilst further on, there is St Moritz.
Take a flight in a sea plane
There can surely be no better way to appreciate the spectacular scenery that Lake Como offers than by air. Lake Como is home to the only seaplane school in Europe and visitors can enjoy the chance to fly above the lake to explore its hidden corners followed by a landing practically anywhere on the water. For those with a passion for flying, you can even take it a step further and enjoy lessons.
Book a helicopter tour
Flying by plane isn't the only way to view the lake from above. It's also possible to enjoy an excursion above the lake in the luxury of your own private chartered helicopter. You'll enjoy a birds eye view of the lake's quaint villages, historical homes, luxury villas and churches in style!
Enjoy a cable car ride
It's not always necessary to take to the skies to enjoy some great lake views. Instead, visitors have a number of options to head up the hillsides that surround it. Probably the most famous of the cable car rides on Lake Como is the Como-Brunate funicular. The journey from Como to the summit takes 7 minutes and the views from the top are breath-taking. However, other cable cars do exist including one on the other side of the lake that takes visitors from the lakeside village of Argegno to the pretty village of Pigra, from 200 to 850 metres above sea level in just 5 minutes. Once again you are rewarded with spectacular views of the lake from the summit and, if you keen on walking, several fantastic hiking routes start from this spot.
Have lunch in Varenna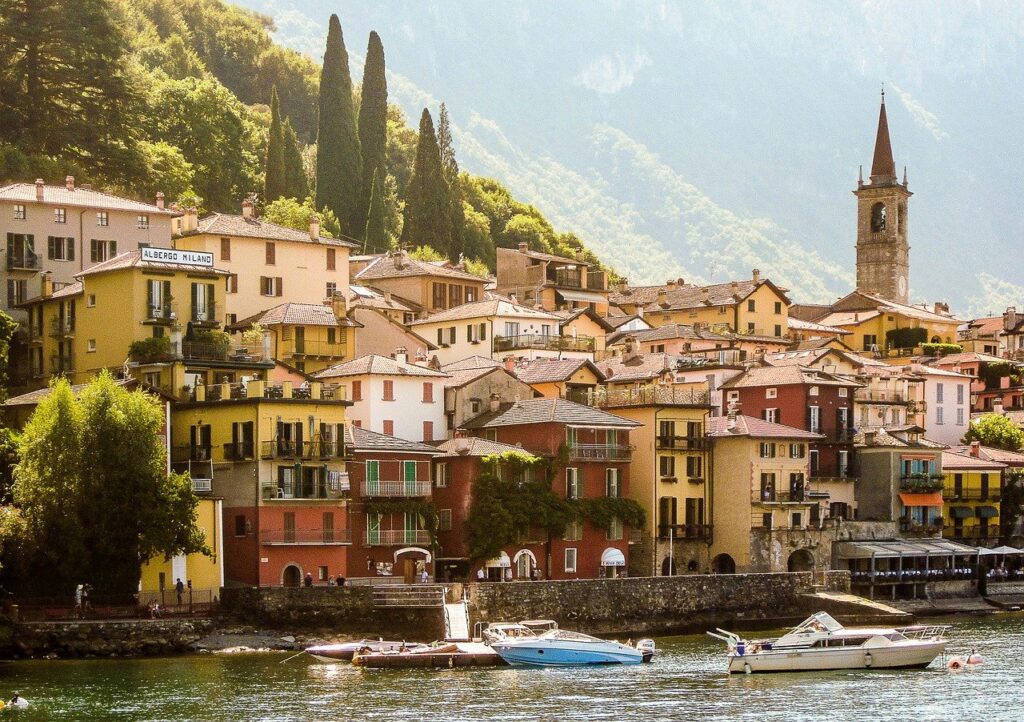 On the Eastern shores of Lake Como, Varenna is situated just a boat stop from its much more famous neighbour – Bellaggio – but we think it's the real gem of the lake. It is such a pretty village, characterised by narrow cobbled lanes running between traditional fishermen's houses leading up from the charming waterfront and pebbled beach. You won't be fighting with the same number of crowds that you will find in Bellaggio and so we think it offers a much more authentic experience for holidaymakers to enjoy.
Marvel at the wonders of Villa Carlotta
Villa Carlotta is home to both a fascinating museum and stunning botanic gardens. Visitors should set aside at least two hours to appreciate the abundance of rare plant species within the 8 hectares of grounds. Not only this but you will marvel at the rhododendron and azalea woods, the bamboo gardens, rock gardens and century old cedars and sequoias. It really is a green-fingered, garden lovers delight. And don't forget to leave more time to explore the art collection within the villa. Those stepping inside the museum will be treated to an array of artwork and 18th century period furnishings that date back to the time when Princess Marianne of the Netherlands purchased the estate as a wedding present for her daughter Carlotta when she married the Duke of Sachsen Meiningen, George II.
Visit the gardens at Villa del Balbianello
Villa Carlotta is not the only villa we recommend you visit during your stay. Lake Como has a plethora of stunning historic villas and gardens to visit. One of our favourites is Villa del Balbianello, famous for its intricate terraced gardens. Perched on a wooded peninsula projecting into the lake, it has served as the backdrop for numerous famous films including the 2002 epic 'Star Wars: Attack of the Clones' and the 2006 Bond film 'Casino Royale'. For film lovers, it was also the setting for scenes from Star Wars. You can get there by boat or simply by walking along the designated footpath. The villa used to be a private home until 1990 and is now part of the national trust of Italy. Another villa we highly recommend you visit is Villa Melzi in Bellagio.
Go rock climbing
Whether you are a beginner or a pro, you will be able to enjoy the opportunity to enjoy rock climbing on the limestone cliffs that rise up from Lake Como. The best time to experience this adventure is either in the Spring or Autumn, away from the heat of the Summer season. There are a number of rock climbing schools based on the lake with the main rock climbing centres being the Antimedale and Erna walls, both near Lecco, the Palestra di Roccia near Menaggio and the Placca del Ghez near Varenna. Here, you can start your climb from the beach and so cool off in the lake waters when you finish.
Hike one of Como's trails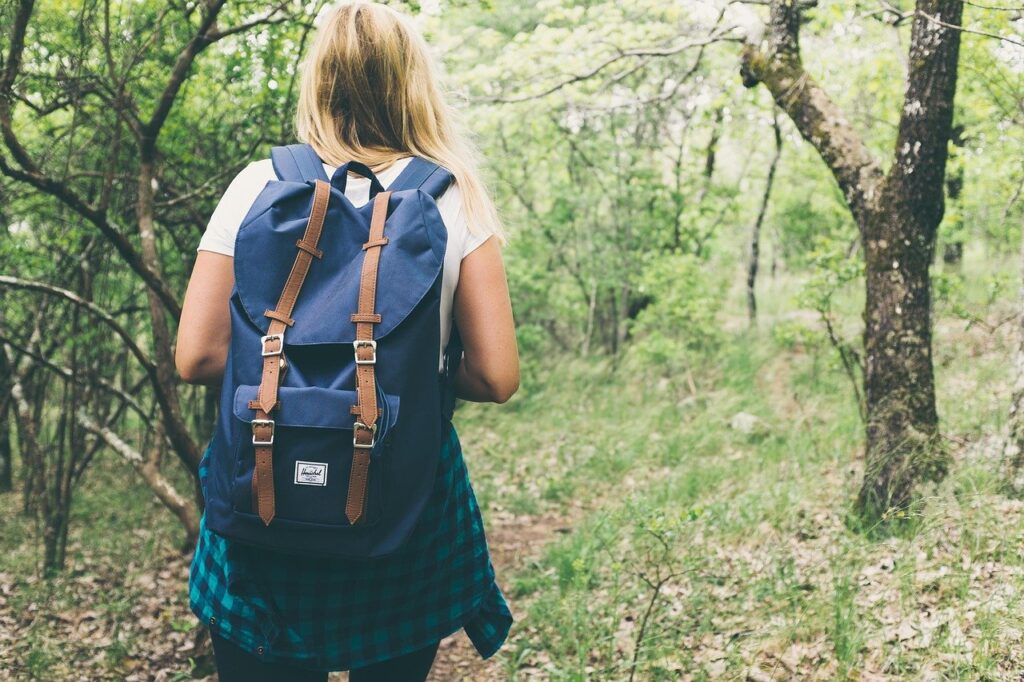 The countryside around Lake Como is simply breath-taking and it's worth immersing yourself in nature by hiking one of the many trails on offer. There are trails to suit families with children up to much more difficult routes for only the most serious of hikers. The best place to find out about routes is to visit the local tourist information office. However, one recommended route is the 6km trail from Bellano to Varenna. The latter forms part of the much longer Sentiero del Viandante, an old mule track that dates back to Roman times and is just over 45 km long but the stretch from Bellano to Varenna will take just 2.5 to 3 hours to complete. For those looking for something suited to the smaller legs of younger children, try the path that leads from Griante up to the slopes to the church of San Martino. There are some steep drops so you will have to be careful with little ones but the walk takes only an hour and you will be rewarded with spectacular views from the summit right across the lake towards Varenna and Bellagio.
Enjoy a modern history lesson in Mezzegra
Mezzegra is a typical working Italian village, with narrow cobbled streets, numerous alleyways to explore and old buildings typical of this region. Interestingly, it's also where Mussolini spent his last night once captured and where he was subsequently executed. Those who wish to learn more about the events of 1945 should look for the black cross that marks the spot where Mussolini and his mistress, Claretta Petacci, were shot dead by resistance fighters in 1945, two days before the suicide of Adolf Hitler.
Spend the afternoon people watching in Menaggio
Menaggio is arguably one of the most well-known of the towns that nestle on the Western shores of Lake Como. It's definitely worth spending an hour or two just relaxing in one of the many cafes in its main square – Piazza Garibaldi – to enjoy a spot of people watching.
Go to a football match
If you're passionate about footie, then a trip to the San Siro stadium in Milan is a must during your time on Lake Como. If your stay doesn't coincide with a match, then it's still possible to enjoy a tour of the stadium and learn about its history and key players.
Visit the weekly markets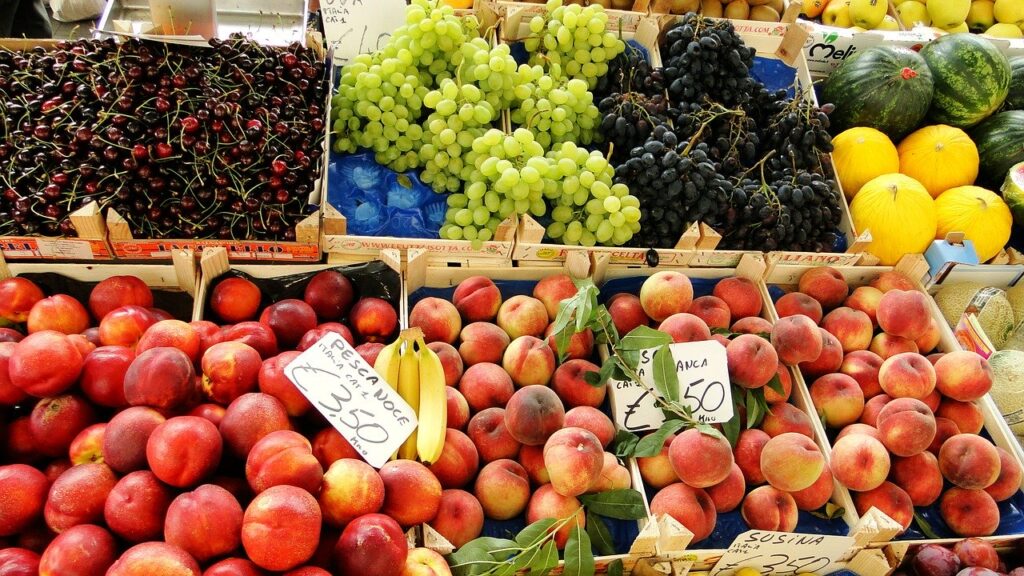 There is no better way to get a flavour for the Italian way of life that at one of the many weekly markets in the towns and villages around Lake Como. Some of these include Argegno on a Monday morning, Como on a Tuesday and Thursday morning as well as all day on a Saturday, Bellagio on the first Wednesday of the month (this is an all day market from 7 a.m. until 5 p.m.), Ceronbbio on a Wednesday morning, Bellano on a Thursday morning and Porlezza all day Saturday. There are many others to choose from. Your nearest tourist information centre will be able to provide more details.
Go mountain biking
If mountain biking is more your thing, then there are plenty of trails to enjoy which will take you up and down mountains, through woods and across streams. The scenery is incredible and there are trails to suit all abilities. If you choose to hire bikes then the bike rental office will be able to help with some route options. Otherwise, a great site for some itinerary inspiration is www.cyclinglagomaggiore.com.
Rent an e-bike
Whilst many will appreciate the challenge of cycling on Lake Como's roads, or tackling its mountainous hillsides, for those who want to explore on two wheels without having to break a sweat, then e-bikes are a great solution. You'll find that most of the bike rental stores around the lake now offer e-bikes to their customers.
Enjoy a bob sleigh ride
Head to Alpe di Paglio and you can enjoy a ride on the monorail toboggan as it winds its way down the mountainside. It's great for all ages and by holding the handles, you can control how fast you speed along.
Para-gliding
There can be no better view over the lake than the one you will experience when para-gliding. Soar above Lake Como comfortably seated ahead of the pilot that you will fly with taking off from Monte Cornizzolo. Head to www.comolakeparagliding.com for more information.
Visit Verona and Venice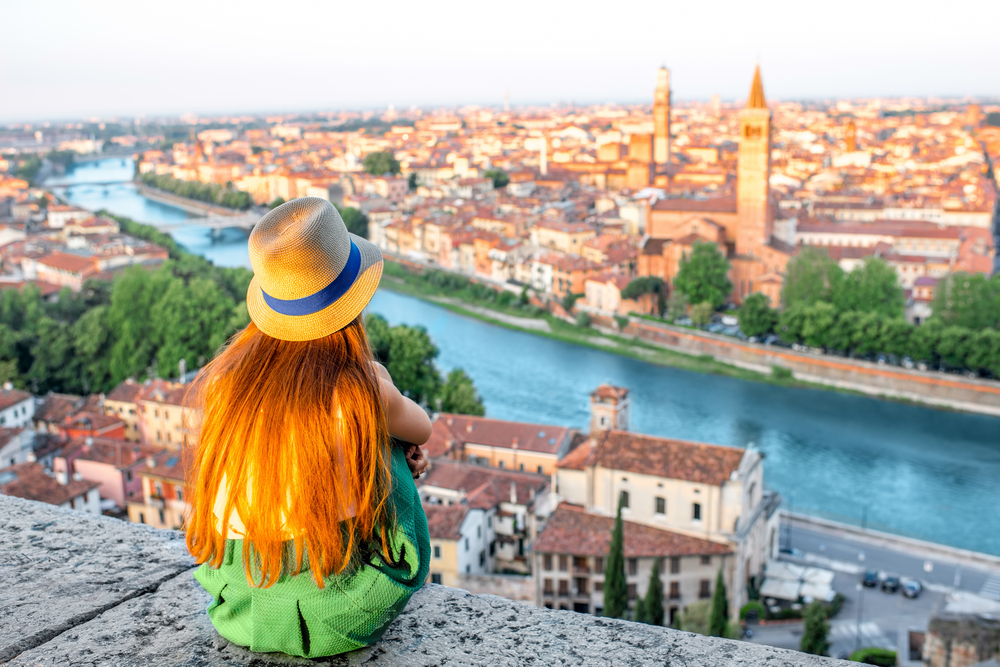 We've already touched on what a great base Lake Como can be to also explore some other parts of Northern Italy. But this list wouldn't be complete without mentioning that it's also possible to use it as a base to plan a trip to Verona or even Venice. Verona is a beautiful city and offers plenty to see and do, including Romeo and Juliet's balcony and the Arena as well as some amazing shopping! It's well worth trying to combine your visit with a trip to one of the open air opera concerts. From Verona, it's easiest to take a train into Venice and enjoy more fantastic sightseeing.
Go canyoning
There are a number of canyoning options around Lake Como if you want to try your hand at abseiling, jumping and sliding your way from the top of a canyon, river or valley to the bottom. A couple of companies worth mentioning if you wish to experience it for yourself are Val Bodengo and Lake Como Adventures.
Take a taxi boat to Isola Comacina.
Isola Comacina is Lake Como's only island. Head there on the evening of 24 June and your visit will coincide with the Festival of San Giovanni when there is a huge fireworks celebration on the island. The island may be small but you can easily fill a couple of hours enjoying a stroll and admiring the Romanesque church and ruins. Stop for lunch at the restaurant or enjoy a drink in one of the bars or cafes.
Enjoy a falconry display at the Castello di Vezio.
Perched on a promontory overlooking Varenna is the Castello di Vezio, a Medieval outpost that was built to protect the surrounding villages. Nowadays, visitors to the castle can enjoy a tour of its partially visible dungeons, garden statues and permanent exhibition to the prehistoric marine reptile known as the Lariosauro. It's also home to a falconry centre and visitors can enjoy a falconry demonstration as part of their visit.
Visit the botanical gardens of the Villa Monastero
Both the interior and exterior of the Villa Monastero in Varenna are worth visiting however most time will probably be spent in the spectacular botanical garden which extends for 2 kilometres all the way from Varenna to Fiumelatte.
Climb aboard Bellagio's tourist train
The Trombetta Express is a popular little tourist train that winds its way through the streets of Bellagio. It's a great option for those travelling with little ones and offers the chance to explore the bustling town whilst resting those tried legs and feet!
Climb up the Volta lighthouse
Standing atop a hill in San Maurizio, 150 metres above Brunate is the Volta lighthouse, built in memory of Alessandro Volta who is credited with developing the first electric battery as well as the discoverer of methane. You can walk from Brunate in as little as half an hour and once there, can climb the spiral staircase to the top of the lighthouse to enjoy the wonderful views over the Alps and surrounding area.
Go horse riding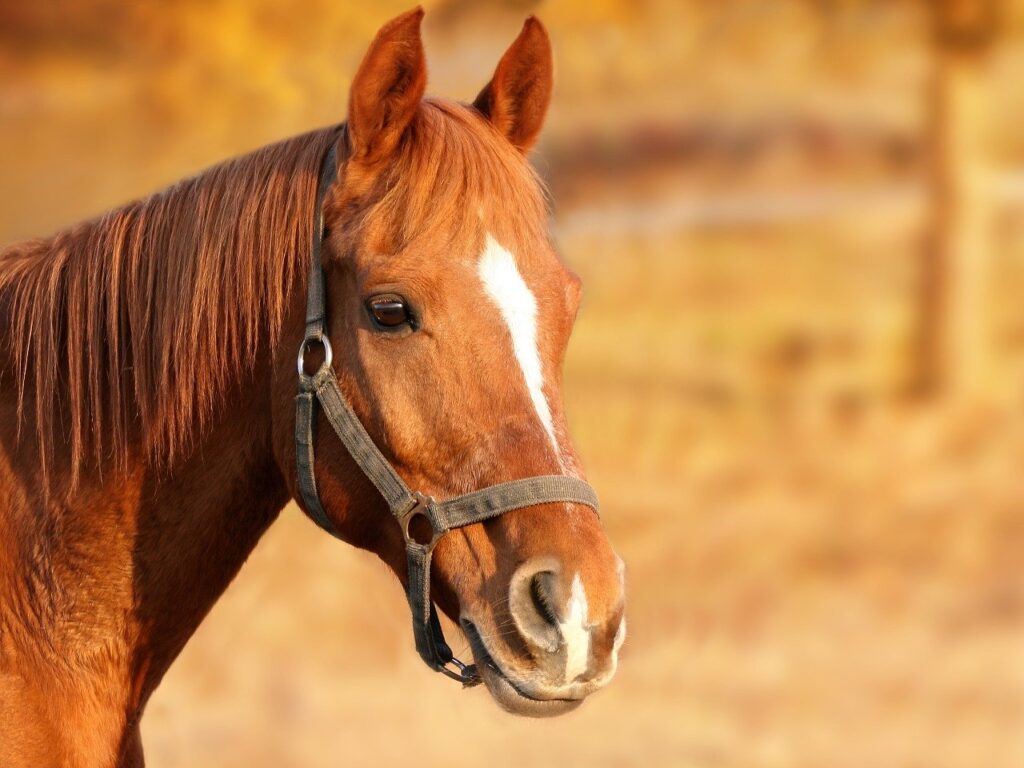 There are a few horse riding centres where you can enjoy an informal trek on your four legged friends! For the more serious and expert riders, there is also Il Sagittario, an equestrian centre which also specialises in Olympic disciplines including show jumping, dressage and eventing. It also has a riding school for both adults and children run by official Italian Olympic Federation instructors.
Spend the morning at a museum
Lake Como boasts an eclectic mix of museums to enjoy. Perhaps not surprising given the Italians love of cycling, there is a museum devoted to cycling. The Ghisallo Cycling Museum is home to an array of cycling memorabilia which will interest both cycling enthusiasts and non-cyclers alike. For those interested in a faster mode of transport on two wheels, then head to the Moto Guzzi museum. There are also art museums as well as archaeological museums such as the Museo Archeologico Giovio and even a mining museum.
Drive a lap of the racing circuit at Monza
Another great day trip from Lake Como is to Monza. This is a historic race track built back in 1922 whose most famous event each year is, without doubt, the F1 Grand Prix. If you can't manage to visit on a race day, then you can still experience the track. Experiences are available for you to purchase allowing you to drive the car of your choice around the track.
Enjoy an incredible zipwire experience.
Visitors to Lake Como have the opportunity to enjoy an incredible ride on a zip wire. Lying horizontally within a harness, you will soar over the mountain valley so that you can enjoy the most incredible views. A ticket gives you two opportunities to soar, the first from Albaredo per San Marco to Bema with a return journey from Bema to Albaredo, both located in the heart of the Orobie National Park. If you need a bit of extra courage to brave the ride, then there is the option of flying in tandem with another person.
Have lunch in Varenna
On the Eastern shores of Lake Como, Varenna is situated just a boat stop from its much more famous neighbour – Bellaggio – but we think it's the real gem of the lake. It is such a pretty village, characterised by narrow cobbled lanes running between traditional fishermen's houses leading up from the charming waterfront and pebbled beach. You won't be fighting with the same number of crowds that you will find in Bellaggio and so we think it offers a much more authentic experience for holidaymakers to enjoy. Whilst there, take a stroll through the 'Walk of Lovers.'
Go bungee jumping
If the other adventure sports aren't a big enough thrill for you, then why not take a day trip to Valle Verzasca, home to the dam that features in the opening sequence of Goldeneye. Bungee jumping takes place regularly here. At a heart stopping 220 metres high, it takes 7.5 seconds to reach the bottom so it's not a jump for the feint hearted!
Relax at the spa
After all this sightseeing and action, it's probably time to change the pace and enjoy a relaxing day at the spa and there are plenty to choose from both around the lake and within an easy drive of the lake. One of the lake's newest hotels, the Mandarin Oriental, has a pristine spa and wellness centre equipped with treatment rooms, indoor and outdoor pools, Finnish sauna, a vertical Kneipp circuit, salt room and much more. The Grand Hotel Imperiale also boasts a spa. Or if you're looking for a dedicated spa to visit, why not try the Monticello SPA which has an impressive 7 indoor and outdoor pools along with thirteen sensory environments to experience heat and warmth, 45 different types of massages and treatments.
If we've whetted your appetite enough, then take a look at the phenomenal apartments and villas on Lake Como available to rent for your next holiday through Bookings For You.