Lake Maggiore may be one of the lesser well-known lakes in the Italian Lakes but it offers an incredible amount to see and do, whatever your age and interests – making it the perfect holiday destination in Italy. Here's our list of the top 60 things to see and do in and around Lake Maggiore – grab a cuppa, and get inspired.
Spend the day at the beach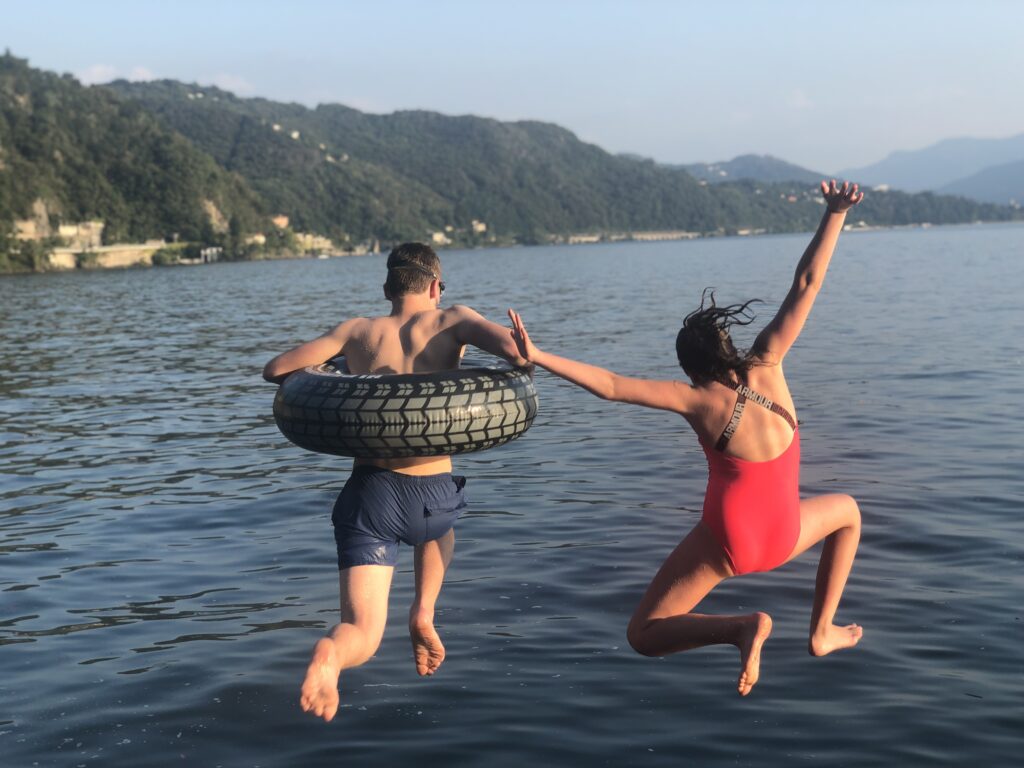 Lake Maggiore is blessed with plenty of lakeside beaches where you can enjoy access to the beautiful, crystal clear lake waters. Most of the beaches are pebbled so you may want to invest in some lake shoes if your feet are sensitive. The lake is wonderful to swim in with crystal clear water and average water temperatures in the peak Summer months between 21 and 26 degrees. In most parts of the lake, the water slopes gently away from the shore, making it safe for even younger children. There are also platforms dotted around the lake which you can swim out to and where you'll typically find teenagers enjoying the sunshine!
Spend the day at the lido
As well as the beaches, Lake Maggiore boasts some excellent lidos where visitors can access the lake as well as make use of the swimming pools on offer.
The first of these worth a mention is the lido and adventure park at Baveno. This has a swimming pool open all year round. In the cooler Winter months or in the case of bad weather, the pool is covered but, when the weather is warm and the sun is shining, the roof slides back completely. There are 3 different waterslides here as well as lake access for those that prefer to swim in the lake. And there are plenty of other activities to entertain the children too, including bungee trampolines, cyclocross, rock climbing, high ropes and beach football. There are also 3 different waterslides here and lake access. And there are plenty of other activities to entertain the children too, including bungee trampolines, cyclocross, rock climbing, high ropes and beach football.
At the other end of the lake, the lido at Locarno is even more impressive with 4 outdoor pools and 3 indoor pools, waterslides, table tennis, diving boards and inflatable obstacle courses both in one of the pools and on the lake. It's very popular with families but lots of couples head there too so perfect for everyone. It is possible to purchase drinks and snacks there but I'd definitely recommend taking your own picnic. It's the sort of place that you can easily spend the whole day.
Spend the day at the spa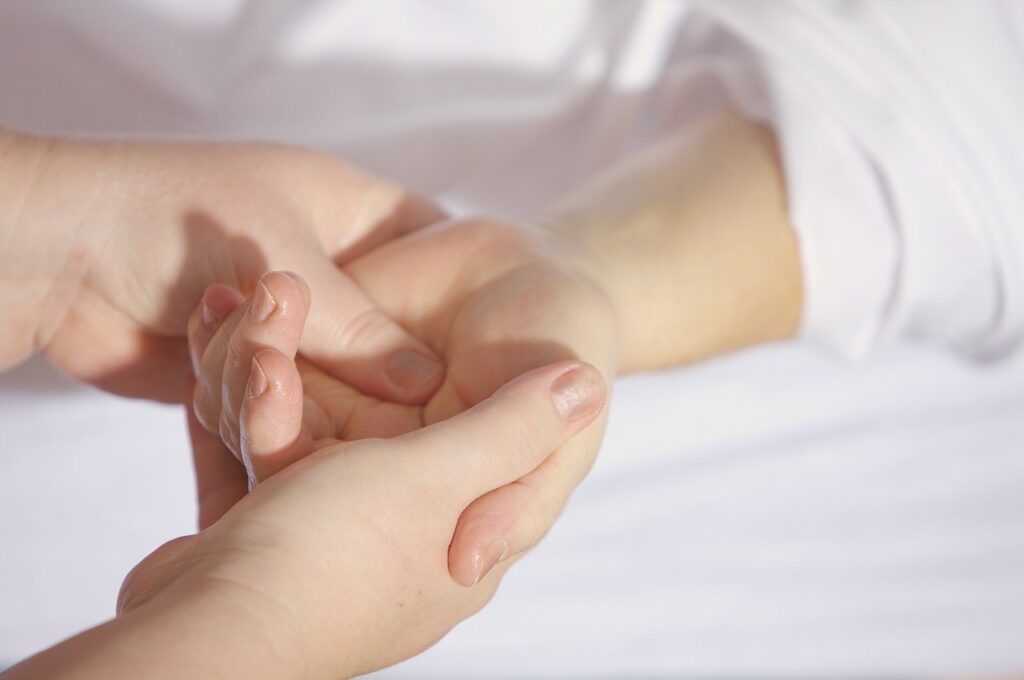 Adjacent to the Locarno lido is the Locarno spa – Termali Salini & Spa – where there are additional pools and various treatments on offer. Day spa packages providing access to the salt baths, sauna and relaxation areas are available. In addition, visitors can purchase extra treatments including body wraps and massages.
Rent an e-bike
It's possible to rent e-bikes in a few locations on the lake including at the Aqua Adventure Park in Baveno, at E-Bike Lago Maggiore in Nebbiuno, at No Work Team in Arona and in Locarno courtesy of the Ascona and Locarno Tourist Information offices. Staff at each location will be able to help suggest cycle routes. Even if you're not that active normally, e-bikes are a fantastic way to explore the area without the effort required on a 'standard' pedal bike. However, for those that do want to burn off some calories, then you can choose a harder setting on which to pedal. It's a wonderful way to explore the amazing scenery that the area offers.
Enjoy an afternoon trying out some traditional water sports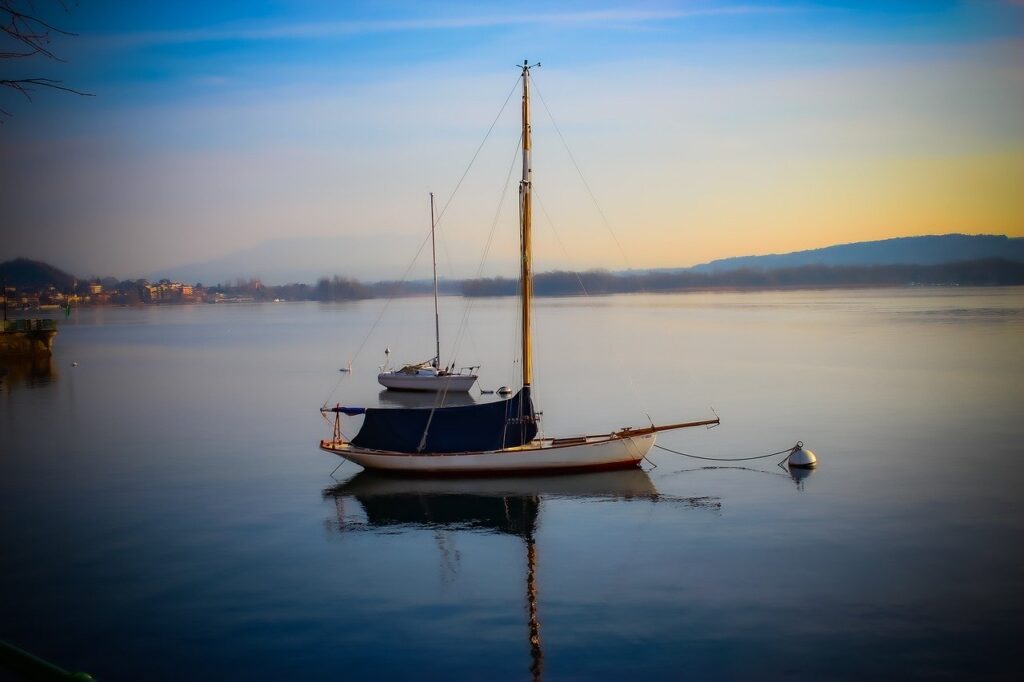 There are plenty of opportunities to enjoy water sports on the lake. Many of the lakeside towns and villages offer windsurfing, wake boarding, canoeing or pedalo hire.
On the Eastern side of the Lake Maggiore, one of the best options is La Darsena. La Darsena Windsurf School is a water sports centre on the lakeside in Pino close to the Swiss / Italian border. It's rather chaotic at times (in a wonderfully Italian way!!) but is a great place to learn water sports or hire equipment. It's great for both kids and adults to either learn a new sport or simply to hire the equipment you need to enjoy a water sport you're already familiar with. They offer sailing, windsurfing, water-skiing, paddle boarding and canoeing. There is a cafe here on site as well as a more formal restaurant and a small beach area so if not everyone wanted to do something active, there's still the opportunity to sunbathe and relax quite happily.
Try hover-boarding and fly-boarding
If you're after the latest water sports, another great place to enjoy water sports is at Ispra. Here, the DK Summer Club offers a fantastic array of sports to try. On land there is bocce, tennis and table tennis amongst other things. However, on the lake, they offer an even wider array of activities including wake-boarding, fly-boarding and hover-boarding. Do take a look at their site for more details. Please note that some activities are only suitable for those aged 16 and over.
Take a trip on the public boat system
The public boat network criss-crosses the lake all day long. It's well worth hopping aboard to appreciate the lake. It's a way to enjoy the scenery at a slower pace. For timetable information, take a look at the official website. In the Summer months, you can even enjoy a sunset cruise with dinner on board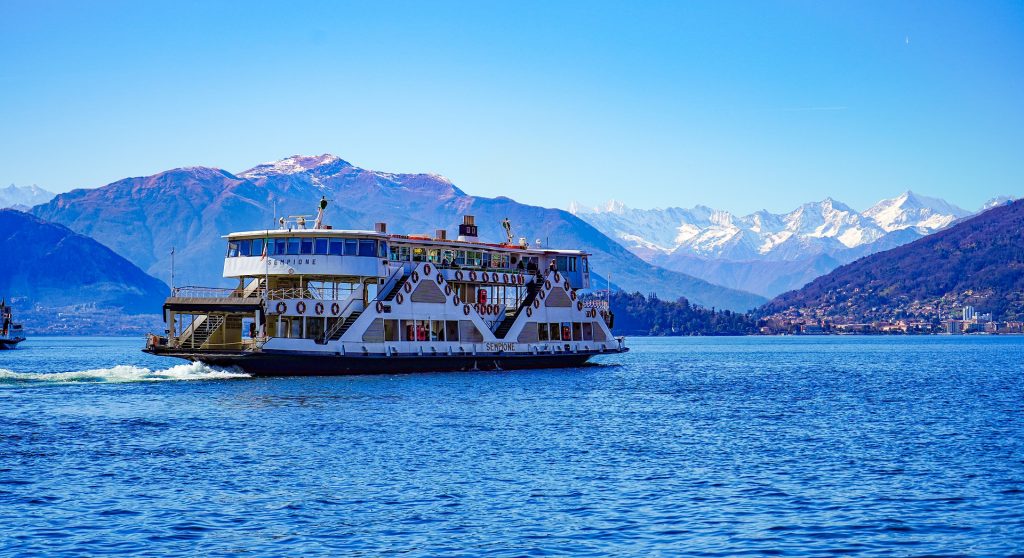 Hire a Boat
Whilst the public boat network is fantastic, you can't beat getting out and about on the lake by yourself. Hire a boat for anything from an hour upwards and explore on your own. You can hire a small boat without the need for a license. Just take a driving license or passport when booking and you can take it out there and then. There are a number of boat rental companies around the lake where you can book on the site. You can then moor up in many of the lakeside towns and villages to enjoy a spot of lunch. Alternatively, if you'd like to book ahead, a great website is Click and Boat.
Enjoy the incredible views!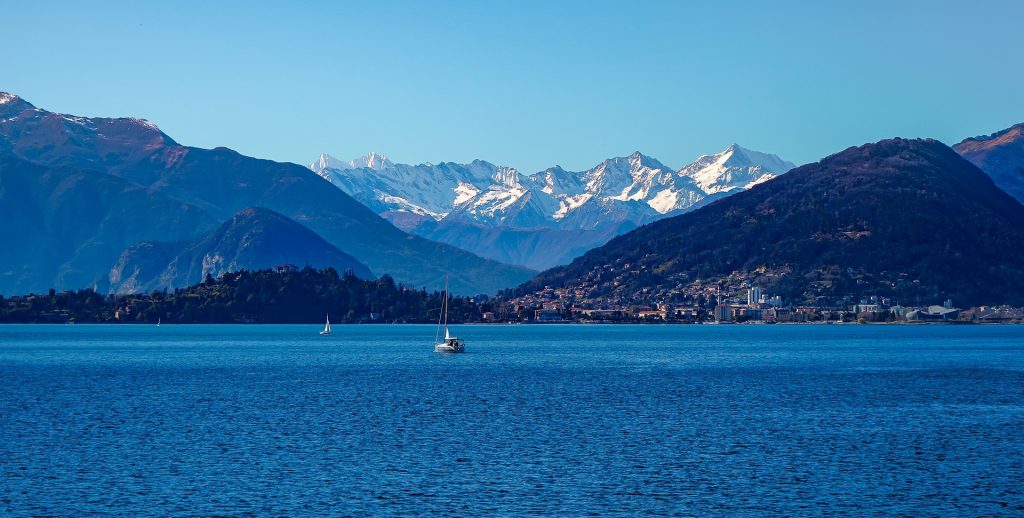 There are loads of great opportunities to enjoy some absolutely incredible views of the lake. The first is at the top of the mountain range above Stresa – the Mottarone – where the views are spectacular. It is possible to drive to the top of the mountain but another option is to take the Stresa-Alpino-Mottarone cablecar. It takes 20 minutes to reach an altitude of 1.491 metres above sea level, from where you will get an incredible 360 degree view from the Po Valley to the summit of the Alps. On a clear day, you will be lucky enough to see all 7 lakes from the summit (Lake Maggiore, lake Orta, lake Mergozzo, Lake Varese, Lake Comabbio, Lake Monate and Lake Biandronno). Once at the summit, you can also enjoy trekking, mountain biking or ride the bobsleigh up here.
Visit the Statue of San Carlo Borromeo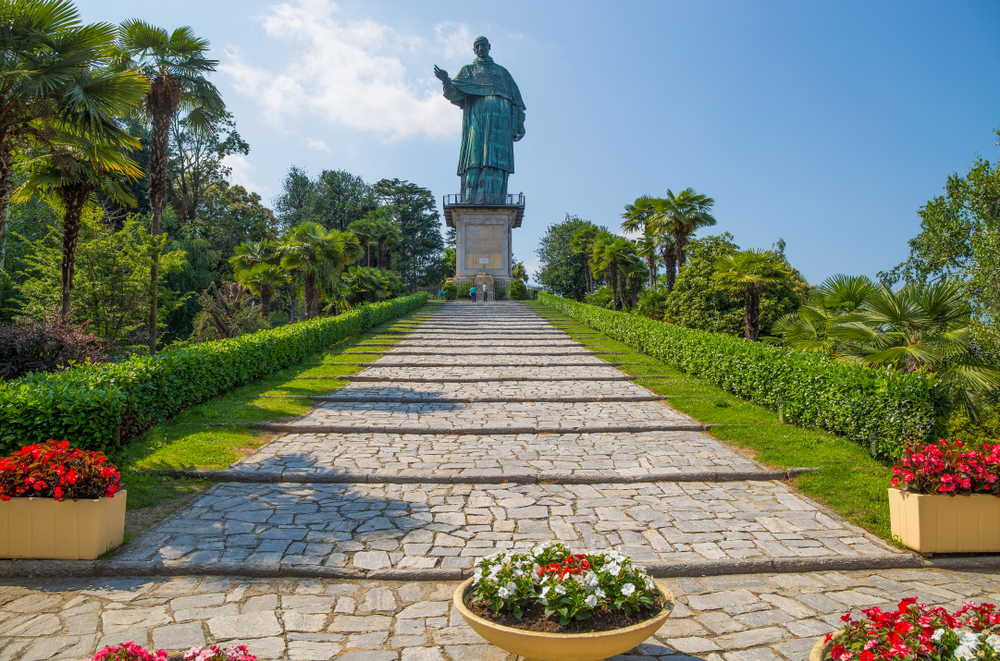 Another place on the lake where you can enjoy some great views is inside the statue of San Carlo Borromeo which stands just behind Arona. At over 23 metres tall, it is one of the biggest statues in the world. Visitors can climb the steps inside the statue and gaze out through the eyes of the statue at the spectacular views.
Enjoy a ride in a bucket!
The Bucket Lifts in Laveno are literally what they sound like! Buckets that take you up the mountain! Everyone loves them, especially little ones but they aren't for the faint hearted!! The views from the top are wonderful though, especially on a clear day, so it's worth heading up when you have a lovely blue sky or not too many clouds on the lake.
Explore the beautiful lakeside town of Cannobio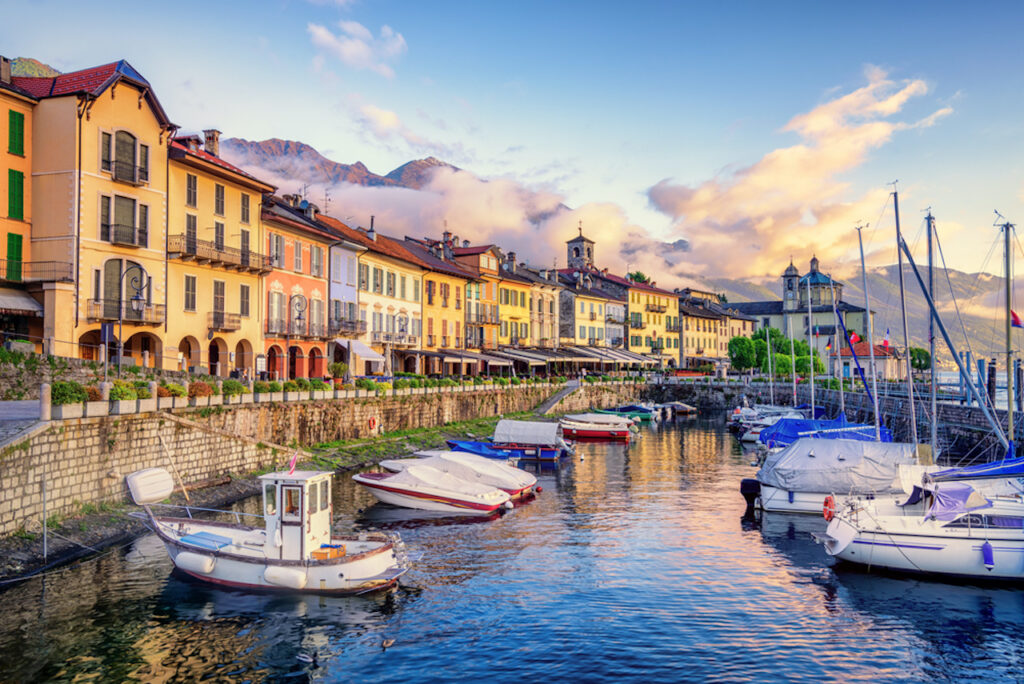 Situated on the Western side of the lake, Cannobio is a picturesque lakeside town. It's worth noting that Cannobio has a large market on a Sunday so if you wanted to experience an Italian market, it may be worth timing your visit to coincide with this. You'll need a couple of hours to explore Cannobio's narrow cobbled streets, after which you could head along to its beach to cool off. The Cannobio beach is one of the few sandy beaches around the lake and also offers water sports including sailing, windsurfing, kayaks and pedaloes.
Enjoy lunch in the Riviera of the North
Affectionately known as the 'Riviera of the North', Cannero is a charming lakeside town, smaller than its neighbour Cannobio but no less charming. Again, it also boasts a lovely beach area where you can cool off in the lake.
Head to Lake Como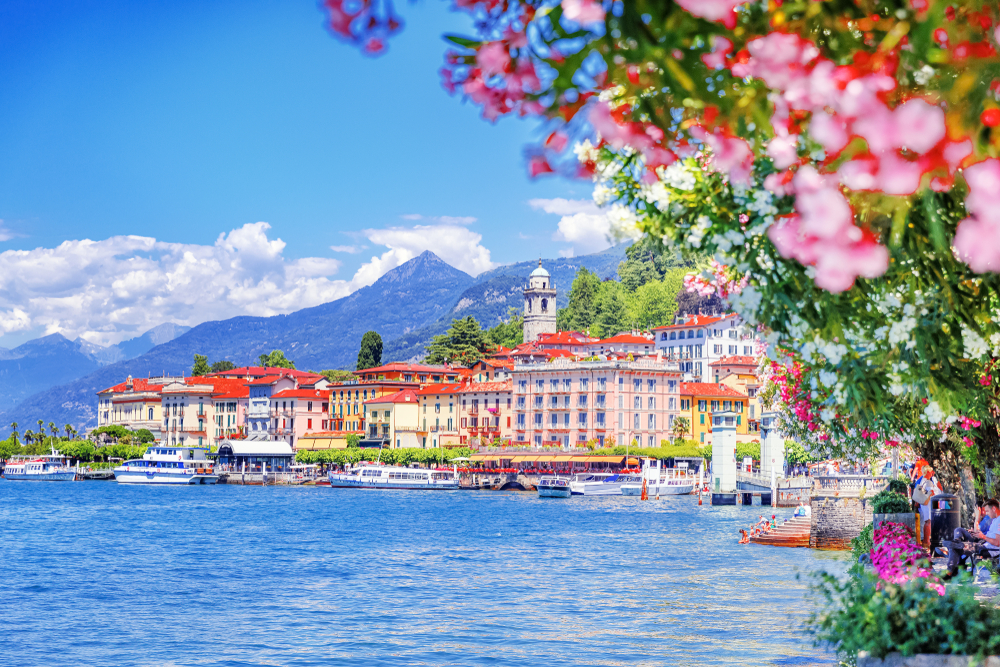 You can use Lake Maggiore as a base to visit Lake Como. Lake Como is generally much busier than Maggiore and has a very different feel but it's just as lovely in its own way. The scenery on Como is arguably more dramatic with mountains literally rising from the lakeside. The main city – Como – has some lovely shops and is a good place to park. You can then catch a boat to some other towns and villages on the lake. Bellagio is probably the most famous of these smaller villages. It's lovely but does get very busy in the Summer so if you're looking for something a bit more peaceful, then try its slightly quieter neighbour, Varenna.
Spend the day at Lake Orta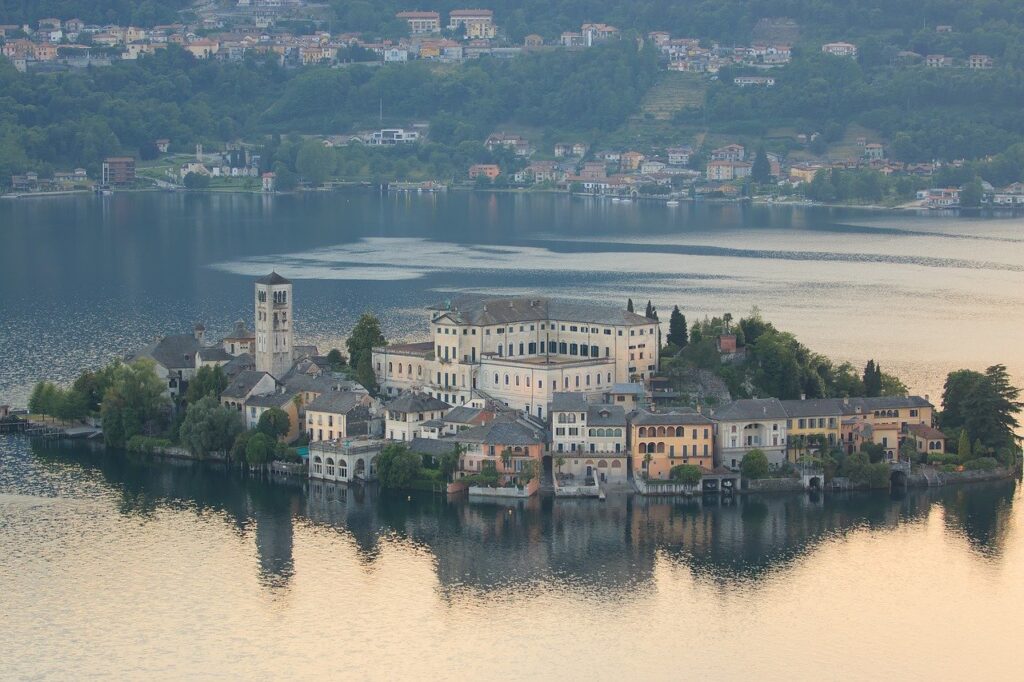 Just as Lake Maggiore can be used as a base to visit Lake Como, it is also an ideal base to visit Lake Orta. Much of Lake Orta is more industrial but Orta san Giuglio is stunning and well worth seeing. You can't drive to the centre of the town. Instead, there are car parks at the top of the hill and you can either walk in to the centre or you can catch one of the little tourist trains in.
Explore the Borromean Islands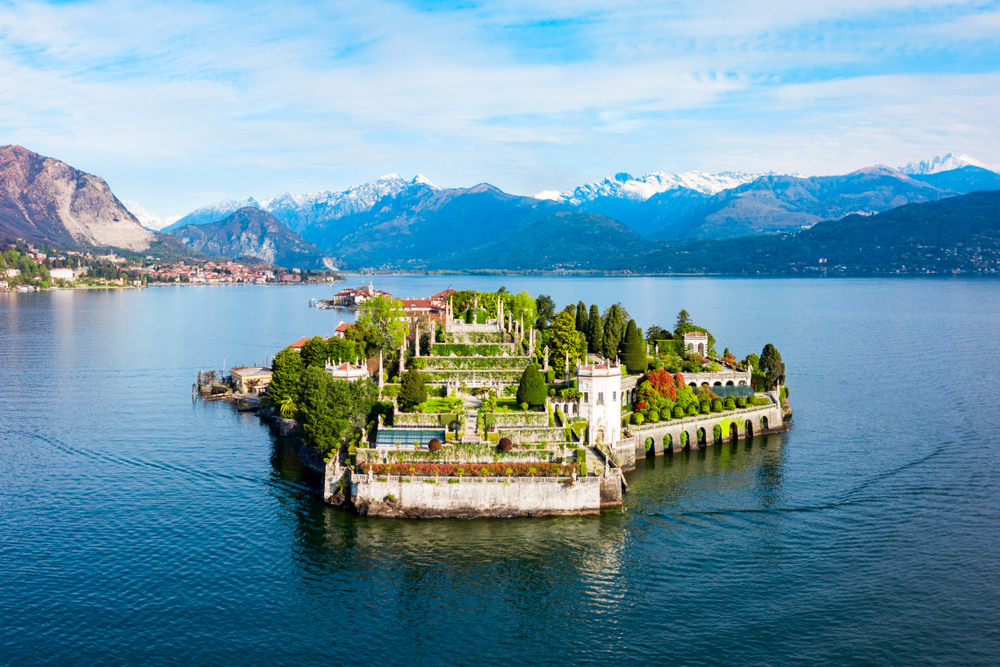 The Borromean Islands are the most famous of the islands on any of the Italian lakes. Isola Bella is worth a visit to view the famous white peacocks and beautiful gardens. To access the islands, just catch one of the many boats leaving from Stresa or from the other lakeside towns and villages. Whilst here, you may also want to hop across to the other islands. Isola dei Pescatori is the only inhabited island (with a population of around 25 at the last count) but those that do live there tend to be fisherman and, as a result, it boasts some great fish restaurants. Isola Madre is the third of the islands and again worth a stop.
Book your hop on / hop off boat trip from Stresa to the Borromean Islands.
Try your hand at Paintballing
For the more active amongst you, the Aqua Adventure Park in Baveno also offer the opportunity to enjoy paintballing.
Enjoy a 'passeggiata' in the lakeside towns and villages
There are a number of lakeside towns and villages which we would recommend visiting. Some of our favourites include Arona, Stresa, Ascona, Cannobbio, Cannero, Luino and Pallanza but there are plenty of others worth exploring. Why not visit and enjoy a passeggiata before dinner and enjoy an aperitivo in one of the many bars and cafes. Between 5 and 8 o'clock, head to the bar and you will be treated to some pre dinner snacks. At the most basic level, it may be some complimentary crisps and nuts but more often than not, it consists of much more elaborate dishes and, if you're really lucky, there will be a whole buffet to choose from.
Enjoy the beautiful gardens
If you are nature lovers, there are a number of beautiful gardens worth visiting on Lake Maggiore, not forgetting the beautiful gardens on the Borromean Islands. The first of these is Villa Taranto. Situated in Verbania the gardens here are open from April until October. The best time of year to visit is probably from the 25 of April to the 1st of May when there is an initiative called "The Feast of the Tulip". At this time all visitors have the potential to receive a free plant grown in the garden. One in five adult tickets has a stamp on the back, which allows people to collect their gift.
Round the lake in Stresa is the Giardino Alpinia. Situated 800 metres above Stresa, it enjoys wonderful views down over the lake and is home to over 700 species of plants from all over the world.
Other less well known gardens include the San Remigio Gardens. Visitors will need to get in touch with the local tourist information office to book a guided tour. Or Villa Giulia is another option. The villa gardens here are a public park.
Visit Santa Caterina del Sasso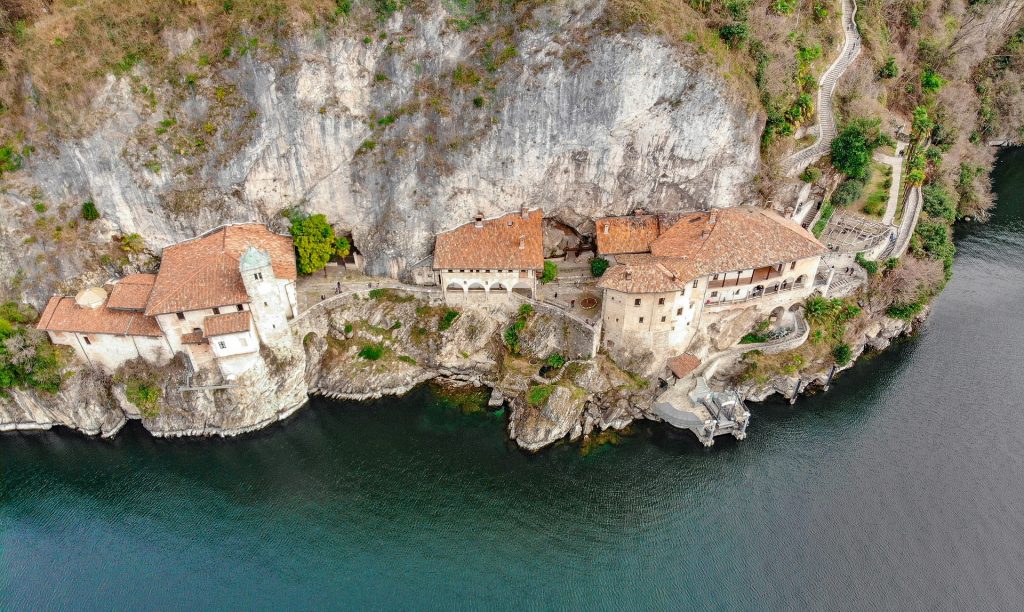 Also worth a visit is Santa Caterina del Sasso. This can be reached either by road or also by boat during the summer months. According to tradition the hermitage was founded by Alberto Besozzi, a rich local merchant who after having survived a heavy storm while crossing the lake decided to retreat to the rocky ledge to live the life of a hermit. These days the monastery is entrusted to the care of the Benedictine monks and contains some important well-kept frescoes dating from the XIVth to the XVlllth century.
Spend a day in Milan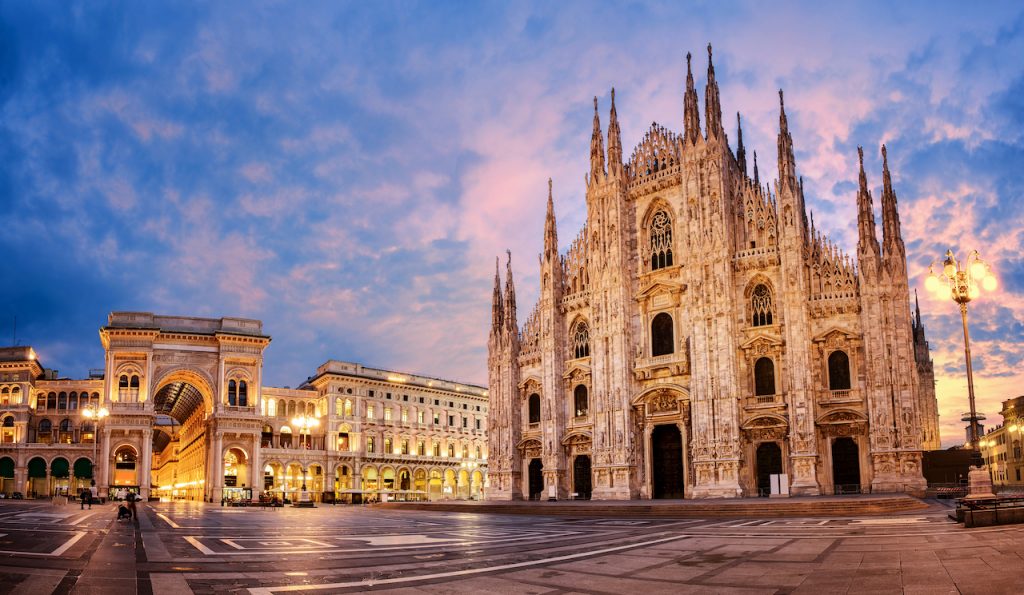 Milan is a great city and well worth a visit. Milan's Cathedral is a great starting point for any trip to the city and it's worth heading both inside the Duomo as well as on to its rooftop. Make sure you come suitably dressed if you want to visit the cathedral interior. Shorts and skirts will need to be over the knee and shoulders covered. In peak season, it can get busy so it's worth investing in fast track tickets to skip the queues. We can recommend the official ticket partner Get Your Guide for ticket and tour options. From here, it's a hop, skip and a jump to what is arguably one of the world's most beautiful shopping arcades – the Galleria Vittorio Emanuele II. Other key attractions in the city include La Scala opera house and the famous painting of 'The Last Supper' by Leonardo da Vinci, housed in the refectory of the Convent of Santa Maria delle Grazie in Milan. This does get booked up months in advance so do book ahead to avoid disappointment. Again, head to Get Your Guide to purchase tickets.
Enjoy sunset drinks at the Sky Bar
Try and make a point of enjoying some evening drinks at the roof top bar of Hotel La Palma in Stresa. It's open every day from 12.30 in the afternoon until 1 a.m. It is a modern contemporary space with glass front ensuring you can make the most of the fantastic lake views.
Spend the day skiing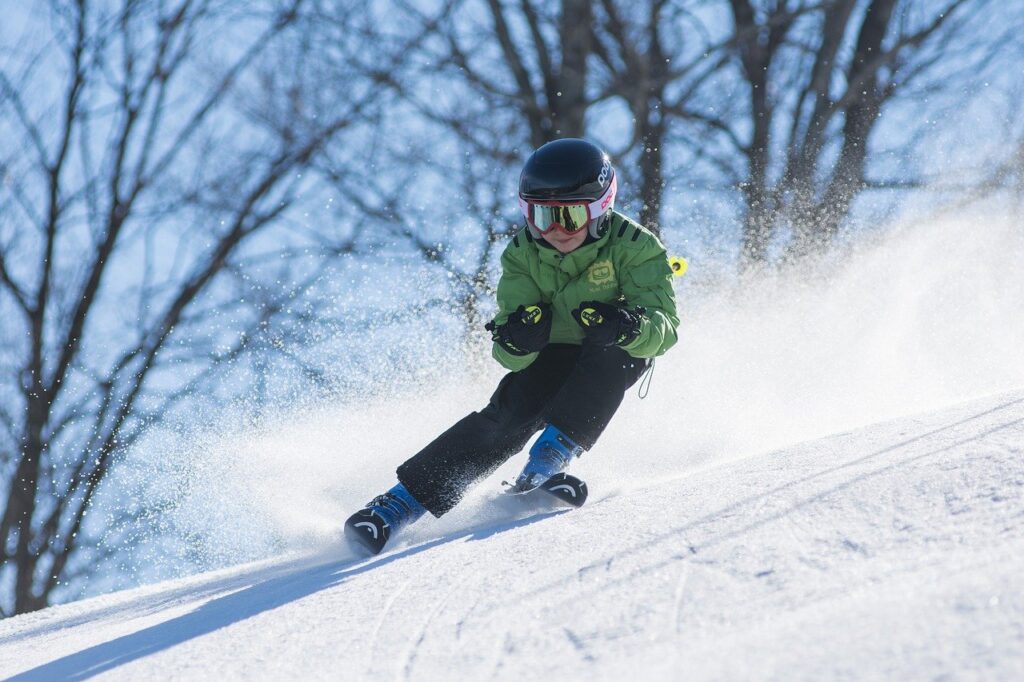 If visiting during the Winter months, there are plenty of opportunities to brush up on your skiing on Lake Maggiore.
There is a practice run with a button lift (about 300m long) as well as a longer run with chair lift (about 1000m long) at Passo Forcora on the Eastern side of the lake.
Or, at the Motterone above Stresa, there are 21 runs (10 blue, 8 red and 3 black runs) across a 25 km area. It's especially suitable for beginners however there is a more technical track, known as the Alpe Courts, which starts from the top of Mottarone and winds for 2.5km before arriving at a scenic area on the 7 lakes. The resort also boasts a good snow-making system, able to cover 5 km of slopes. The ski resort can be reached either by car or via a cable car that starts from the hamlet of Carciano Stresa, and leads to the summit of the mountain itself.
Another great ski destination is Cardada above Locarno. You can take a funicular, cable car and chair lift all the way from the lakeside in Locarno to the ski slopes at Cardada where you will find absolutely spectacular views back down to the lake. Cardada boasts 5 pistes, the longest of which is 1.8km. 4 of the pistes are South facing so skiers can enjoy the absolutely breath-taking views on their descent. Again, mountain restaurants serve traditional local cuisine. Cardada is the ideal place for beginners and the Scuola Sci Cardada (Cardada Ski School) organises courses in skiing and snowboarding with experienced and qualified instructors every year, for people of all ages.
Further afield but still easily accessible from the lake are the well-known Swiss ski resorts of Airolo, St Bernadino (Switzerland) Maccugnaga and Domobianca as well as the Aosta valley (Pila) and Alagna.
Enjoy a fine dining experience in Ascona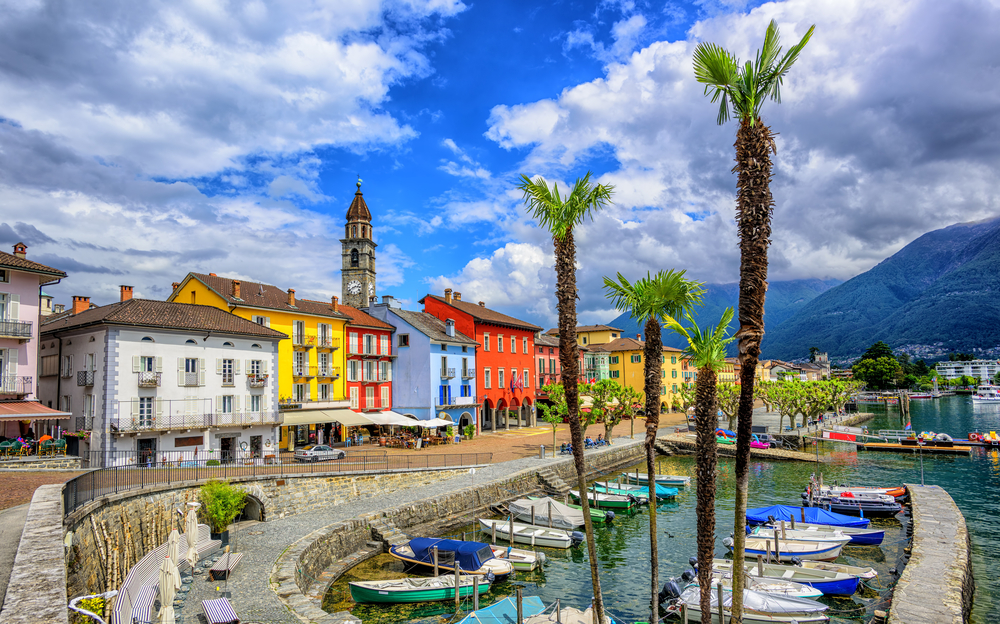 Whilst the food all around the lake is of a high standard (as you'd expect anywhere in Italy), if you're looking for fine dining, then Ascona is the place to head. Ascona boasts no less than 3 restaurants with a Michelin star. It's also a beautiful lakeside town with a very pretty waterfront.
Ecco – Founded by German chef Rolf Fliegauf, Ecco is a contemporary restaurant that has been awarded not one but two Michelin stars. Located within the Giardino Hotel in Ascona, it's a beautiful setting and a perfect venue to celebrate a special occasion. Diners have the option of a 4, 5 or 6 course tasting menu but prices aren't cheap. Tables and vouchers can be purchased online.
Locanda Barbarossa – This is another high-end dining experience located within the Castello del Sole resort in Ascona. The decor is stunning and the food top notch but again, it comes at a price!
Ristorante La Brezza – This is one of four restaurants within the Hotel Eden Roc in Ascona. Choose from a 4, 6 or 7 course tasting menu. Bookings can be made online.
Browse the stalls at Europe's biggest weekly market
If you like browsing the market stalls, then Luino has a huge market every Wednesday. It is extremely popular, attracting thousands of visitors from all over Europe each week but it tends to have a bit of a 'Marmite' effect – you either love it or hate it. Personally, for me, it doesn't have a large enough for section!! But if you're looking for Italian leather goods, it's definitely worth a look.
Head to Lugano for the day
Lake Maggiore is also a good base for visiting Lake Lugano. Lugano is full of designer shops. Once at the lake, just like with Lake Maggiore, you can use the boat network to get out an about. Or there are boats to hire on the lake too. Before heading back, another lovely place worth visiting just along from Lugano is Morcote. It's a very pretty lakeside village, worth visiting for a short stroll and some gelato!
Eat as much as you want at the chocolate factory
Whilst not strictly on Lake Maggiore, it's an easy drive from the lake to the Alprose Swiss chocolate factory which welcomes visitors. Definitely try and visit on a weekday when it's more likely that they will have production taking place. It's very simple but if you have children, they will love it… and they offer free tastings!
Explore Switzerland in miniature
Swissminiatur is literally as it sounds… a model of Switzerland complete with moving cable cars, rivers, mountains, airport and much more. It's very popular with young children. Again, it's not strictly on Lake Maggiore but it's another easy drive to reach it.
Explore Italy in miniature
Not looking to be out-done by the Swiss, the Italians created their own mini version of Italy to explore – Minitalia. Located near Bergamo, this is an amusement park perfect for families with younger children. There are plenty of rides to enjoy as well as a miniature 3D map of Italy you can wander through. Those looking for something educational for their children might also enjoy the multimedia museum within the grounds, dedicated to Leonardo da Vinci. There is also an aquarium to visit as well as a reptile house full of lizards, spiders and snakes. There are plenty of restaurants and cafes at the park catering to all tastes and it's set up for those with babies, with highchairs, bottle warmers and baby foods all available.
Go mountain biking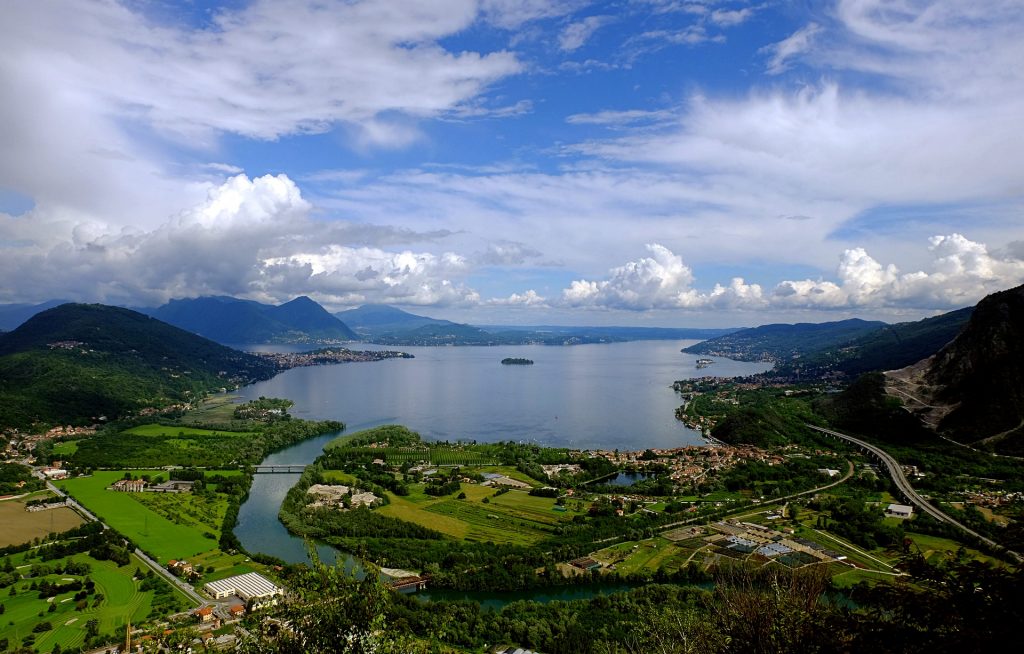 There are an abundance of great mountain bike tracks around Lake Maggiore. If you choose to hire bikes then the bike rental office will be able to help with some route options. Otherwise, a great site for some itinerary inspiration is www.cyclinglagomaggiore.com.
Spend the day at the waterpark
Splash and Spa is a fairly new water park and spa in the Swiss part of the lake. Like the lido in Locarno, it's great for all ages. Boasting a wave pool, a swim up bar, five waterslides and both indoor and outdoor pools and relaxation areas, there is something for all ages. If you're looking for a slower pace, then head to the spa here where there are a variety of saunas, salt pool, hot and cold pools as well as a rather unique snow room.
Enjoy a toboggan ride
Enjoy a trip to Monte Tamaro where there is a great toboggan ride which all ages tend to love! It also offers a wonderful viewpoint and scenery, especially on a clear day and is popular with paragliding enthusiasts. At the other end of the lake, there is a similar alpine coaster at the top of the Mottarone. It starts at the summit and cover 750 metres of track, descending over 100 metres on the way. You're in control of the speed and can go as fast (or as slow!) as you want. Check the website for opening hours before you make your way up there.
Jump out of a plane!
Not one for the feint hearted perhaps, but if you're looking for an adrenalin rush, then it doesn't get much better than this! Para Centro Locarno is a professional sky diving club offering sky diving courses and tandem sky dives.
Enjoy a day out at Valle Verzasca and Valle Maggia
These are the river valleys that flow into the lake. They are absolutely stunning and well worth a visit to enjoy the stunning scenery. If you are extremely careful on where you visit, they can also be a place to swim in the crystal clear water. The current can be really strong but at the bottom of Valle Maggia there is normally a safe still area where you can jump off the rocks into the water. There is also a lovely sandy area here so worth taking a bucket and spade!!
Go bungee jumping
Valle Verzasca is also the site of the famous dam that features in the opening sequence of James Bond film, Goldeneye. People bungee jump off it regularly and it's a great to walk across the top of the dam (assuming you don't suffer from vertigo!) Arguably the most famous bungee jump in the world, at 220 metres high, and taking 7.5 seconds to reach the bottom, it's not a jump for the faint hearted! But if you're not quite ready to take on bungee jumping, 'swinging' is also available here. You're hooked up to two ropes instead of one, which could make you feel safer and perhaps will make you want to do a real bungee jump afterwards! Prices are from 130 euros upwards and the minimum age to jump is 10 years old. It is open every afternoon from the Easter weekend until the end of October, however, opening times do vary and it is necessary to phone to book a slot beforehand. Classic jumps, such as a swan dive or a backwards jump, all the way to special jumps for trained jumpers, such as the 'helicopter' are all possible at the dam. Tandem jumps are not available at the dam. However, you can do tandem jumps at the Centovalli bridge jumping centre which is only 20 minutes away from the dam.
Explore the waterfalls
There are three waterfalls to visit at the Cascate di Cittiglio. Each is a pleasant walk from the parking area. You'll find that the local Italians will head here with a picnic or BBQ food to spend a few hours enjoying each others company. Why not do the same and don't forget to take your swimming costumes with you too so that you can enjoy a swim in the waterfall pools.
Visit the village of wood carvings
Musignano is a tiny village on the hillside above Lake Maggiore where you will come across a host of intriguing wooden figures. You'll not find many tourists venturing here but discovering the numerous carved figures in different poses is time well spent.
Go hiking
If hiking is your cup of tea, then Lake Maggiore is the perfect place for you. One of the first spots to hike in is Val Veddasca, Val Veddasca is rich in vegetation and trees – beeches, birches, rhododendrons in the highest part of the valleys and hazel trees, chestnuts, hawthorns, cherry trees, lime trees, pine trees and ash trees in the lower part. Red firs, larches, maples and red oaks were planted during a relatively recent afforestation project. The underbrush is rich in ferns, sorrel and strawberries. Bears and wolves used to live in this area, while today it's possible to meet foxes, boars, squirrels, hares, beech-martens, badgers, and dormice. Roe deer, whose population growth has been recently encouraged in the areas surrounding Luino, can be easily spotted between 300 and 1600 metres of altitude.
On the other side of the lake, there are well-marked paths starting from Cannobio that lead up into a hinterland of scenic mountain hikes and remote villages with stunning views and unforgettable views.
There is also the Fondotoce Nature Reserve on this side of the lake which has a number of well laid out paths including a self-guided nature trail. Keen hikers should also make their way to Piancavallo half an hour away from the reserve. There is a car park here where you can start your hike. The route takes you along the Cadorna Line. The Cadorna Line was a defence line between Lake Maggiore and the Ossola Valley. Consisting of a network of military mule tracks, trenches, artillery positions, lookout posts, logistical structures and command centres, it was built between 1916 and 1918 as a defence against a possible German – Austrian attach. These days it provides an extremely interesting historical hiking route.
Or, there are also some fantastic paths for walking at Vallemaggia.
In summer the Mottarone is also an ideal destination for walkers. Besides the two lakes that surround it, on its slopes there are several natural wonders, from the Po Valley to the Apennines and from the Alps Monviso to Monte Rosa to the series of Mischabel. It is actually possible to reach the highest peak from Stresa and walk along the entire route. It takes approximately 5 hours of walking, for a distance of 14 km with a climb of 1300 m.
Wherever you want to go walking, all the information you need to choose the path you want should be available at the Tourist Office (Ufficio Turistico).
Alternatively, you can even head to Switzerland and enjoy walking here too. One option is to take the cable car up to the summit of Monte Bre where there are numerous hiked trails for you to enjoy above Lake Lugano. There is something for all tastes and abilities, from a short walk through the woods to a more challenging hike up the nearby peaks.
Go para-gliding
For the brave among you, you can enjoy a tandem paraglide in a number of locations on Lake Maggiore. Safely connected to a professional instructor, you can feel natural flight for yourself. There are a number of flight sites including the Mottarone, the Alpe Cavallotti, the Alpe Quaggione, the Vigezzo Valley, Macugnaga, Alpe Lusentino and Moncucco.
Race round the track
You can go karting near Locarno. 8-13 year olds can kart on Wednesdays and Sundays between 2 and 3 p.m. (CHF15 per 10 minutes). Anyone aged 14 or over has the chance to go karting every day between 2 p.m. and 7 p.m. (CHF 22 per 10 minutes or a special rate of CHF 50 for 3×10 minutes).
For those whose parents have boys or girls with a love of cars, there is also a huge indoor karting track – Dromokart – not far from Milan. The track is great fun with plenty of twists and turns to test their driving skills. It's suitable for children from aged 8 upwards. Whilst it does open 7 days a week, opening times vary and they have different time slots for different ages, so it's worth checking the website for details or giving them a call before you go.
Treat yourselves to a private chef or a cookery class
Lake Maggiore boasts some superb restaurants. However, another option is to hire your own personal chef for the night. If this is something you'd like to explore further, we are pleased to recommend the services of chef Marco Perocco. He can come to your home and cook up a delicious authentic Italian meal for you whilst you sit back and relax, or alternatively, he can come and run a cookery class for you. Alternatively, you can also enjoy this experience at his home in Sesto Calende. He will liase with you to create the perfect menu and to ensure that any special dietary requirements are met. Please do get in touch with him directly for more information on his website. Mention 'Bookings For You' and you will also receive a complimentary bottle of prosecco if you do go ahead and book.
Brave the zip-line
New in 2016, the Lake Maggiore zipline is a brilliantly novel way to admire the beauty of the lake. The zipline covers a distance of 1850 metres in just over 90 seconds flying at an incredible speed of over 120 km per hour. Purchase your tickets online.
Enjoy a helicopter ride over the lake
The lake's beauty is even more incredible when seen from a height. There are a handful of companies now offering helicopter rides, flying you over its islands with views of the neighbouring lakes, villas, gardens and surrounding mountains.
Play a round of golf
Golf lovers will find a number of good courses around Lake Maggiore. These include a club at Varese (www.golfclubvarese.it), a course near Lugano (www.golflugano.ch) and the Golf de' Laghi Club. Other options along with contact details for all courses include:
Patriziale Ascona Golf Club, Via al Lido 81, 6612 Ascona | www.golfascona.ch
Locarno Golf Club | www.golflocarno.ch
Golf Club Gerre Losone, 6616 Losone | www.golflosone.ch
Golf Club Monticello, Via A. Volta 63, 22070 Cassina Rizzardi | www.golfclubmonticello
Localita Motta Rossa, 28833 Brovello Carpugnino | www.golfdesiles.it
Varese Golf Club, Via Vittorio Veneto 32, 21020 Luvinate | www.golfclubvarese.it
Lugano Golf Club, 6893 Magliaso TI | www.golflugano.ch
If you wish to trek over to neighbouring Lake Como, you can also experience the famous Menaggio and Cadenabbia golf course. Originally founded by an English aristocrat in 1907, this very tight 18 hole course was completely redesigned in 1965 but still maintains a traditional British feel. It offers breath-taking views over Lake Como from its elevated position above the lakes western shore. The clubhouse features a magnificent library of golfing literature, said to be second only to that at St Andrews. This is a Par 70 of 5455 metres.
Head to a music festival
Lake Maggiore is home to a number of music festivals. In Locarno, Moon and Stars is a week of concerts with international rock and pop music stars. Over the past few years, the stars have included Duffy, Paolo Nutini, Amy Macdonald, Placebo, Gloria Estefan, Katie Melua, Deep Purple, Foreigner, Pink, Jamiroquai, Mark Knopfler, Massive Attack, Sam Smith, Legend, Bod Bylan, Lenny Kravitz, James Blunt and ZZ Top amongst others. The event attracts about 10 thousand people to the square every July.
At the other end of the lake, Stresa has played host to a music festival every year since 1961 – the Settimane Muscali di Stresa e del Lago Maggiore – as well as holding many other concerts and events. With concerts initially held in just Stresa itself, the venues have expanded and now also include the magical Santa Caterina del Sasso, the Borromeo Castle in Angera and the Villa Ponti in Arona among others.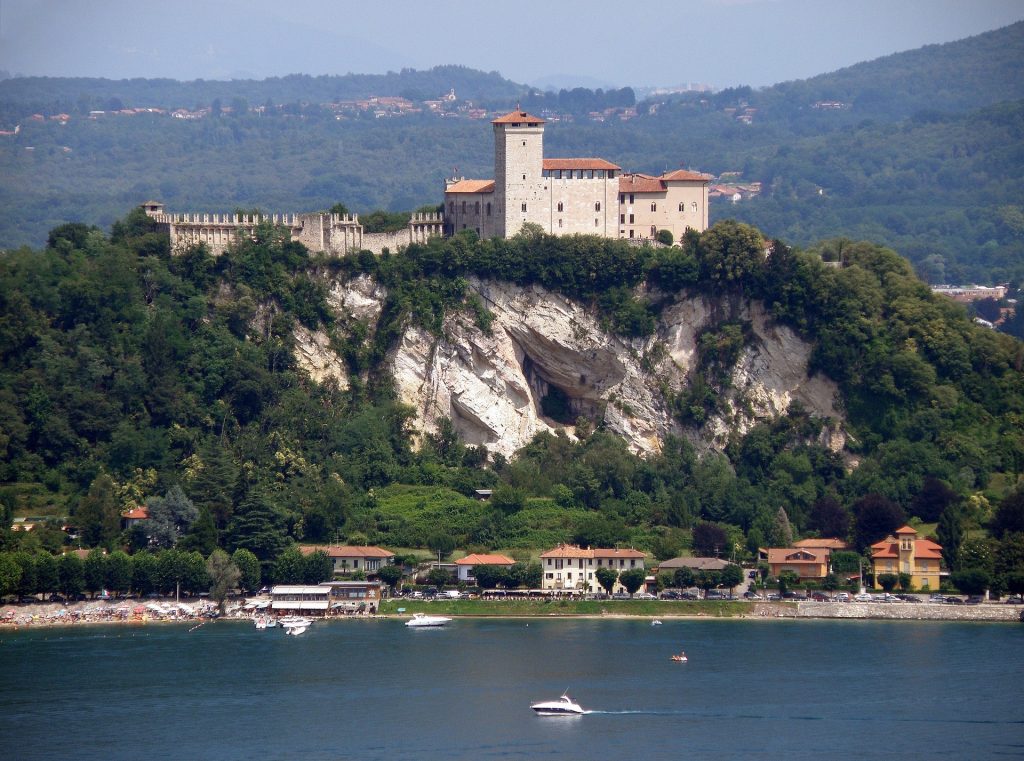 Hit the shops
If you enjoy shopping, then you may want to find a bargain at Fox Town. Located in Mendrisio, Fox Town is an indoor outlet mall, featuring brands such as Bally, Burberry, Gant, Escada, Hackett, Boss and many others. Further away, there is the largest designer outlet mall in Europe – McArthur Glen Serravalle. Another option is the more recently opened 'Il Centro' in Arese near Milan, which is one of the biggest malls in Europe. This offers more high-street stores and brands.
Watch a film
The Locarno Film Festival has been running for over years and now rivals Cannes. Nearly 200,000 spectators and thousands of journalists and guest visit the event each August.
Enjoy a ride on the Lago Maggiore Express
A ride on the Lake Maggiore Express is an unforgettable journey by both train and boat. You can choose to start your journey in a number of places around the lake but will all have the chance to experience a ride on the Centovalli railway across meadows, bridges, vineyards , forests and streams as well as to make your way across the lake past the Borromean Islands, Cannero Castles and Brissago Islands.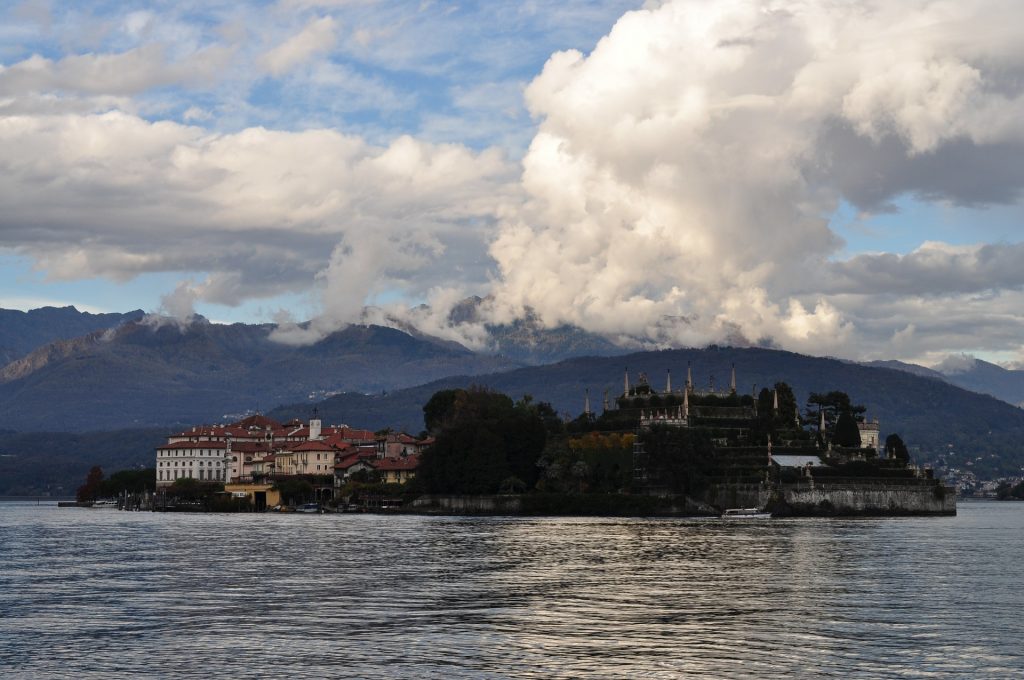 Try your hand at falconry
Try your hand at falconry in Locarno. You will get to see a variety of birds of prey in flight including eagles, falcons, vultures and owls as well as Spanish horseback riding.
Hit the high ropes!
There is an adventure park in Gordola which is open from April until October each year. The park is best described as a high wire forest adventure or an obstacle course in the trees. The park has 700m of ropes course hung amongst their trees and 53 different games with 6 different difficulty levels, from children's to 'demanding' routes for those over 150cm tall. The admission price includes the individual protection equipment (harness, pulley, helmet, gloves etc), the briefing and the assistance from the Park's instructors. The briefing and running the course lasts about 2 ½ hours on average.
Another great adventure park on Lake Maggiore that only opened in 2012 is www.aquadventurepark.com. This offers a host of activities from a climbing wall to beach soccer, from bungee trampolining to high ropes and from cyclocross to beach volleyball. Linked with the Aqualake Park in Baveno, you can also combine your day with some physical activity in the water too!
Go on a safari
Probably not an activity you expected to enjoy on Lake Maggiore, but there is a safari park in Pombia open all year round. The animal park is viewable in closed vehicles (car, bus or train) and there is also an entertainment park with rides and shows. If you visit off season it can be incredibly quiet – sometimes they literally open the rides for you as you approach so it feels like very personal service!!
Explore the artwork in Arcumeggia
Arcumeggia is a small village about 25 minutes from the monastery. In 1956 the Provincial Tourism Authority decided to turn it into a painting village. After that decision, so many artists arrived in the village that they began painting frescoes on the walls of the village houses. It's a fascinating village to stroll around if you have an interest in art. New paintings are still added each year so it has almost become an open air contemporary art museum.
Catch some fish!
If you want to do some serious fishing on the lake, then you need to buy a permit. The minimum permit length is 3 months. You can obtain the necessary paperwork from the tourist office. You will then need to complete the paperwork and take it to the post office along with the appropriate fee. The fee is approximately 50 euros.
Head to the village where time has stopped still
Monteviasco is a tiny village on a hilltop which is only accessible by foot or cable car and is well worth a visit – it's almost as if time has stopped still there. There is a large car park at the foot of the hillside where you can park to start your walk from.
Spend the day at the museum
There are quite a variety of museums on Lake Maggiore, catering for all interests. These include the European Museum of Transport in Ranco, the Museum of Modern Art in Maccagno and the Angera Doll Museum but this is just a flavour of the eclectic mix of museums on offer.
Go climbing
The Cinzano Climbers Studio near Maccagno is a great place for climbing. The natural cliffs have been turned into a climbing wall by adding fixed belays and artificial walls have been added to produce a massive outdoor climbing arena.
Go canyoning or white water rafting
Go white water rafting in Switzerland. There are several companies there that specialise in these type of activities located within the Swiss part of the lake.
Visit Verona and Venice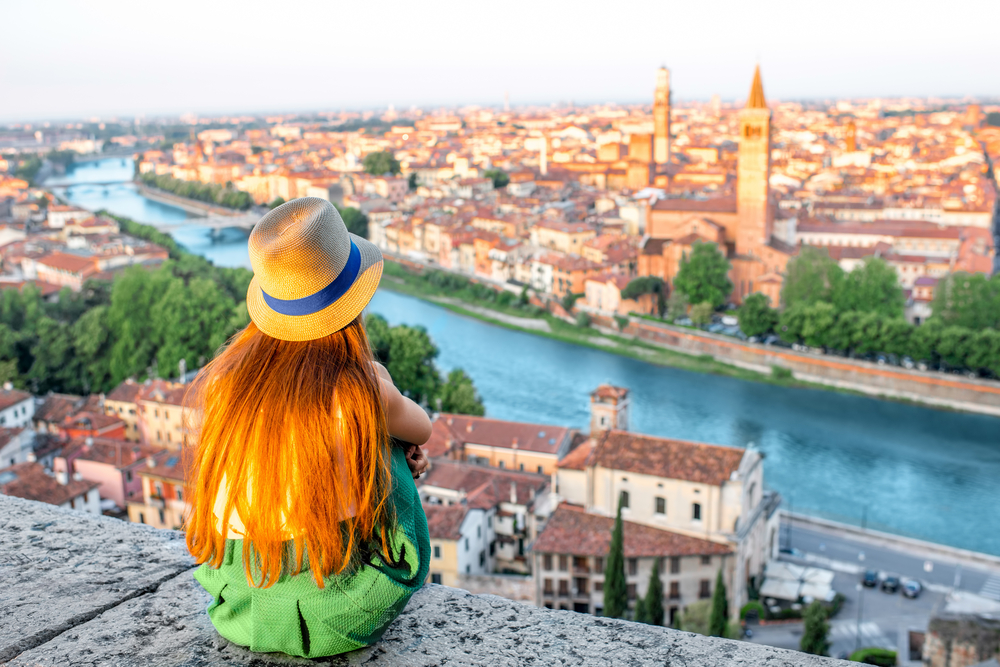 We've already touched on what a great base Lake Maggiore is to also explore some other parts of Northern Italy. But this list wouldn't be complete without mentioning that it's also possible to use it as a base to plan a trip to Verona or even Venice. Verona is a beautiful city and offers plenty to see and do, including Romeo and Juliet's balcony and the Arena as well as some amazing shopping! It's well worth trying to combine your visit with a trip to one of the open air opera concerts.
From Verona, it's easiest to take a train into Venice and enjoy more fantastic sightseeing. Or, if you're interested in seeing some other cities, then Parma is also accessible. It's a lovely city easily seen in a day. The old town of Bergamo is also beautiful with some lovely little shops and restaurants. Head towards Bergamo old town on the top of the hill or catch the funicular from the new part of the town up to the old city.
Marvel at the camellias
Should you be on the lake in the Spring, you can visit the Camellia Festival. Lake Maggiore has been the European capital of the camellia for more than 150 years and Locarno celebrates the flower every year with an exhibition with over 200 varieties of the flower, a market and musical events.
Go ice skating outdoors
In contrast, if visiting in the Winter months, and in the run up to Christmas in particular, you will find that there are several temporary ice rinks that open up in the local towns in the run up to Christmas. Most open in early December. Some of those towns that take part in these festive activities include Arona whose ice rink is set up in the Piazza del Popola Verbania whose rink is in the main market square, Locarno and Colazza. The latter is slightly different in that its rink is indoors and open daily all year round.
If we've whetted your appetite enough, then take a look at the phenomenal apartments and villas on Lake Maggiore available to rent for your next holiday through Bookings For You.