Whilst I absolutely love cooking, I am always in awe of the cookery skills and knowledge that there is in Italy when it comes to cuisine. I take my hat off to any Italian cooks, whether it's an experienced nonna, a professional chef or someone younger who has been taught skills handed down by the family. I also love the passion that all Italians have for food. Italian mealtimes are invariably spent discussing at length how a dish is made and where the ingredients have come from. And the conversation will always seem to involve good-hearted debates about the best ways to cook that particular dish, sharing ideas and tips. I certainly wish that we had this same passion for food in the UK.
As a result, I'm delighted to welcome a guest post from Ilaria Ciaroni this week. Ilaria is from Fossombrone, a beautiful medieval town in the Marche region, located in Central Italy. After finishing school, she moved to Germany for a year and then to the Netherlands, where she studied International Tourism Management. She is currently working at the Consorzio Marche Spettacolo, the official regional organisation for Marche's performing arts. Ilaria loves travelling but what she loves the most is to understand what makes people tick and so she's a definite advocate for slow-tourism, of being able to really sink deep into the country's environment without the rush to see everything. Like us, she finds this type of experience far more reinvigorating and much more meaningful.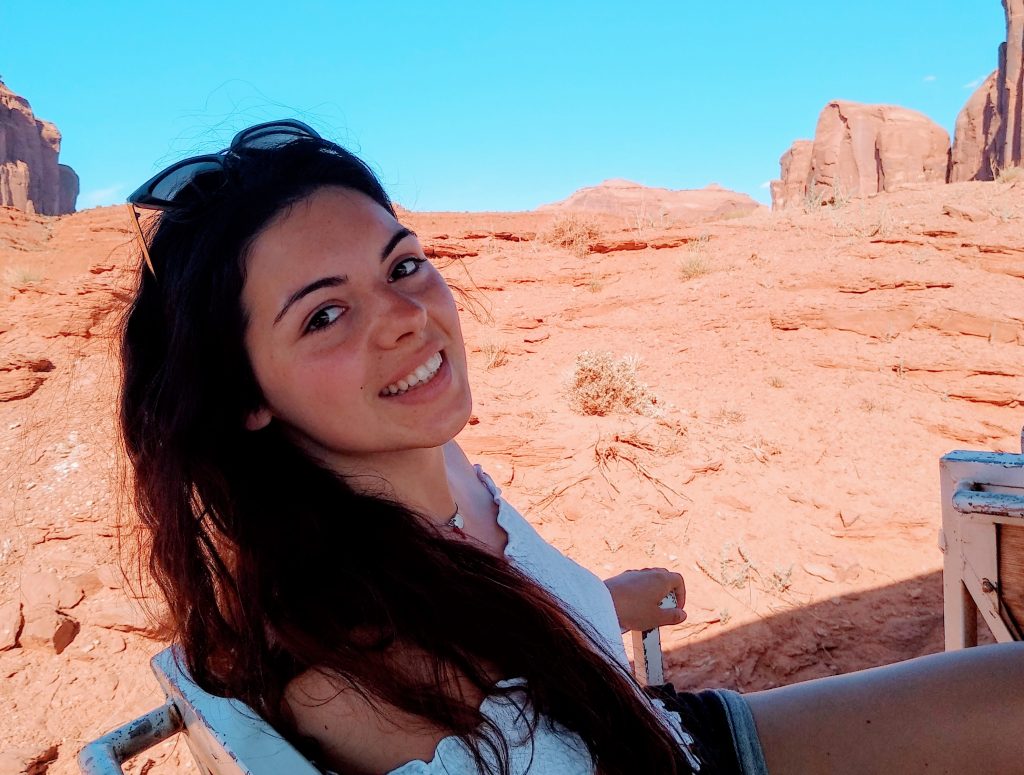 Many of us have missed out on a trip to Italy this year and, whilst we can't replicate the entire experience of a holiday in Italy at home, we can still help you to enjoy a flavour of Italy and sample some wonderful Italian food at home! Over to Ilaria to share some of her favourite recipes and dishes with us from three different part of Italy (North, Centre and South)…. We have already tried and tested them and I can assure you that all of them are absolutely delicious but very easy to replicate! If you are curious to know more about each recipe, Ilaria has kindly included more information about their origins and lots of fun facts and useful tips. So next time you're enjoying mealtimes with an Italian, you'll sound like real Italian food expert!
N.B.: Most of the ingredients have a set amount, but some of them can be used up to your discretion. In that case, Ilaria has included a suggestion in brackets.
A recipe from Northern Italy: Pesto alla genovese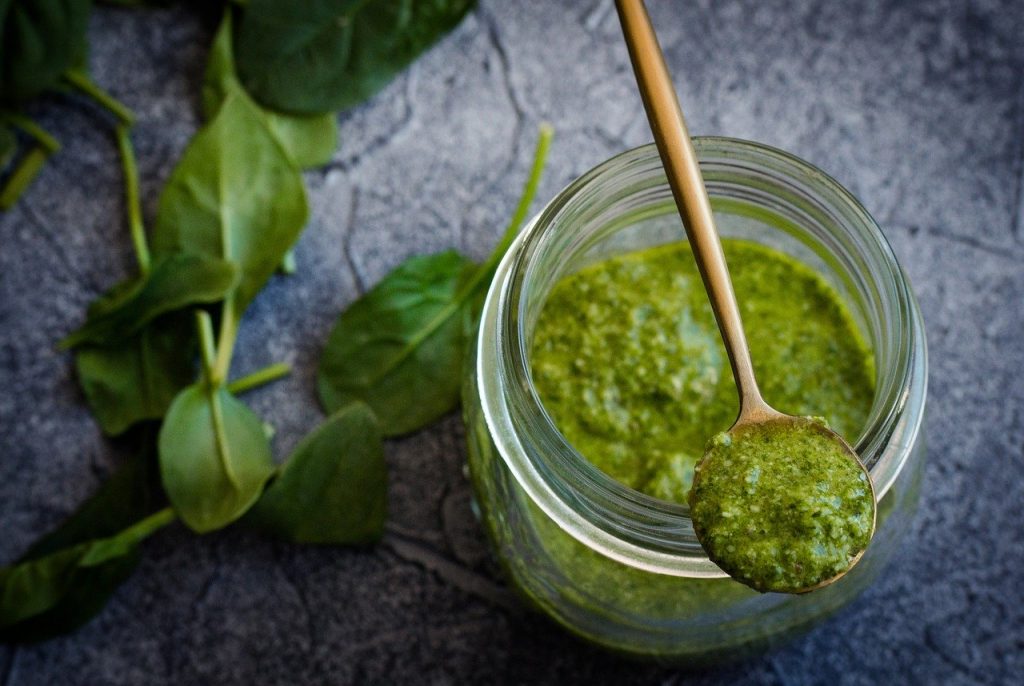 Pesto is a worldwide famous sauce that originated in Genoa, Italy. Its name stems from the past tense of the verb "pestare", which means "to crush". In fact, to make pesto, the ingredients have to be crushed with a pestle in a mortar. In Italy, the term "pesto" is used for several types of sauces, so the typically bright green version is called "pesto alla genovese" to refer to the original pesto from Genoa.
As far as the history of this herby sauce is concerned, its roots can be traced back to the mid-nineteenth century, in a region where the use of aromatic herbs dates back to the Middle Ages. At that time, those herbs were used to flavour food by the poor and to decorate and enrich dishes by the wealthier class.
Todays pesto is known all over the world thanks to the position of Genoa, a harbour city where passenger and merchant ships dock every day, shipping the traditional pesto recipe everywhere.
Ingredients
½ a clove of garlic
1 big bunch of fresh basil (25 g)
1 handful of pine nuts (8 g)
1 good handful of freshly grated Parmesan cheese (30 g)
50 ml of extra virgin olive oil
Optional:
1 lemon
Freshly grated Pecorino (15g)
Method
Peel the garlic, then pound in a pestle and mortar with a pinch of sea salt.
Pick, roughly chop and add the basil leaves, then bash to a paste (or pulse in a food processor).
Add the pine nuts to the mixture (these can be toasted very lightly first if you like) and pound again, then stir in half the Parmesan.
Drizzle in some oil – you need just enough to bind the sauce and get it to an oozy consistency.
Add most of the remaining cheese, then season to perfection with salt and black pepper. Have a taste, and keep adding a bit more cheese or oil until you are happy with the taste and consistency.
Add a squeeze of lemon juice at the end to give it a little twang, if you like, but it's not essential.
Tips
To preserve the aroma, the basil leaves should be thoroughly cleaned with a soft cloth rather than washed.
Crush the basil against the walls of the mortar by turning the pestle from left to right and, at the same time, rotate the mortar in the opposite direction (from right to left), taking it by the "ears", that are the 4 rounded protrusions that characterise the mortar itself.
Add the cheese a little at a time, stirring constantly, to make the sauce even creamier.
Prevent oxidation by working the sauce rapidly (exposure to oxygen is one of the causes of oxidation) and by not overheating it (the high temperatures are the other cause).
If you do not own a mortar, you can use a blender but, if possible, use a blender with plastic blades as metal ones may give a bitter flavour) but keep in mind that that this may cause the pesto to overheat. To prevent this, you can whisk at the lowest possible speed and blend for a few seconds, then stop and start again. Another trick is to leave the cup and blades in the fridge for one hour before use.
Storing your pesto
Store the freshly prepared pesto in the refrigerator, in an airtight container, for 2-3 days, taking care to cover the sauce with a layer of olive oil. Alternatively, it is possible to freeze the pesto in small jars and then defrost it in the refrigerator or at room temperature.
A recipe from Central Italy: Amatriciana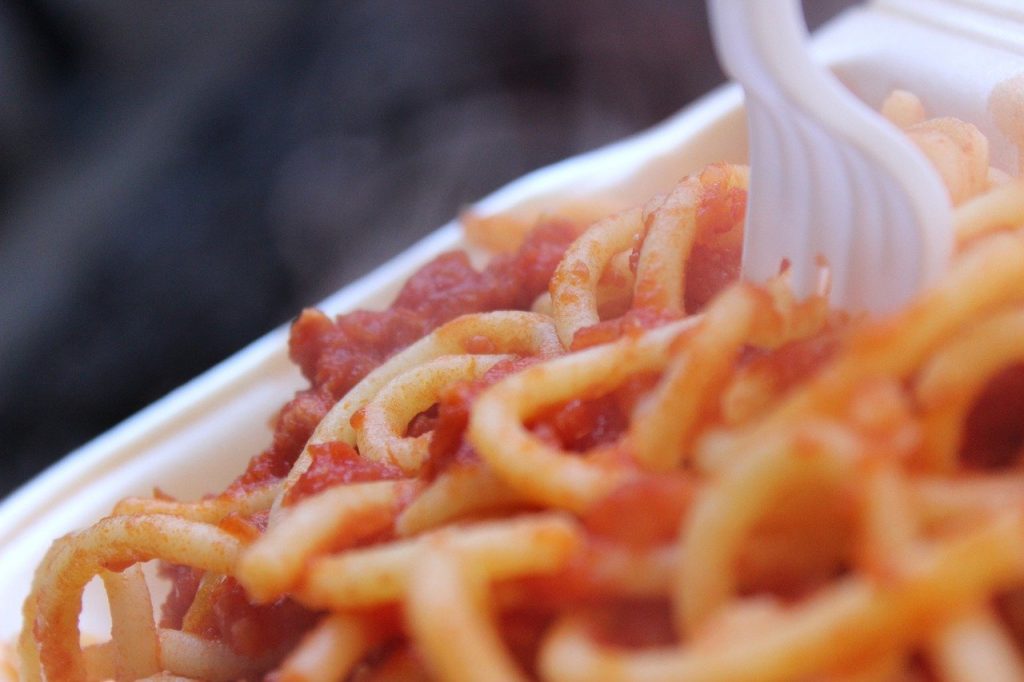 Another way to flavour your pasta is to make the Amatriciana sauce, an earthy tomato and guanciale (pig cheek) accompaniment to your pasta dish. It takes its name from Amatrice, where it originated, which is a town in the hills of Lazio. The recipe adds tomato sauce to a previously existing recipe, the Gricia sauce, made with oil, pepper and barbozzo or bacon. The addition of tomato sauce dates back to the late seventeenth century and it became popular around the peninsula in the years of the Napoleonic Wars (1798-1814), when the recipe travelled along with the soldiers displaced from one corner of Italy to the other.
In Amatrice, Amatriciana sauce is usually made with spaghetti, while in Rome they prefer bucatini, which are long tube-shaped noodles, thicker than spaghetti and with a hole running through their length.
Amatriciana also became a symbol of solidarity to the places affected by the earthquake in Central Italy in 2016. Many events featuring the famous dish were organised to raise awareness and collect funds, showing the incredible socio-cultural meaning that food has for Italians. After all, during hard times, cuisine has the power to unite people and maintain contact with normalcy.
Ingredients
100g of guanciale, or good quality pancetta, diced into 0.5cm cubes
400g/1 tin of tomatoes
1/2 onion, diced (optional)
1/2 red chilli, diced (optional)
50ml of white wine
olive oil
400g of bucatini pasta or spaghetti
Pecorino Romano, to grate on top (15 gr)
Basil leaves, torn (1 or 2)
Method
Slowly heat the diced guanciale or pancetta with a tablespoon of olive oil over a medium-low heat. If using onions and chilli, add them to the pan to soften in the rendered fat, cooking them until soft but without them colouring.
Once the guanciale is lightly golden, add the white wine and reduce by three quarters
Add the tin of tomatoes (if using whole tomatoes, roughly chop them first)
Cook down on a low heat for 10–15 minutes until the sauce has thickened. Taste and add salt and a pinch of sugar if necessary
Cook the pasta in a pan of heavily salted boiling water for 8–10 minutes, or as per packet instructions
Once the pasta is al dente, drain and add it to the sauce, tossing to make sure the pasta is evenly coated
Serve straight away with plenty of grated Pecorino Romano and some torn basil leaves
Tip
Enjoy your pasta Amatriciana with a nice red wine. We suggest Montepulciano d'Abruzzo, a perfect match for the dish thanks to its fruity and smokey-sweet taste.
A recipe from Southern Italy: Pasticciotti Salentini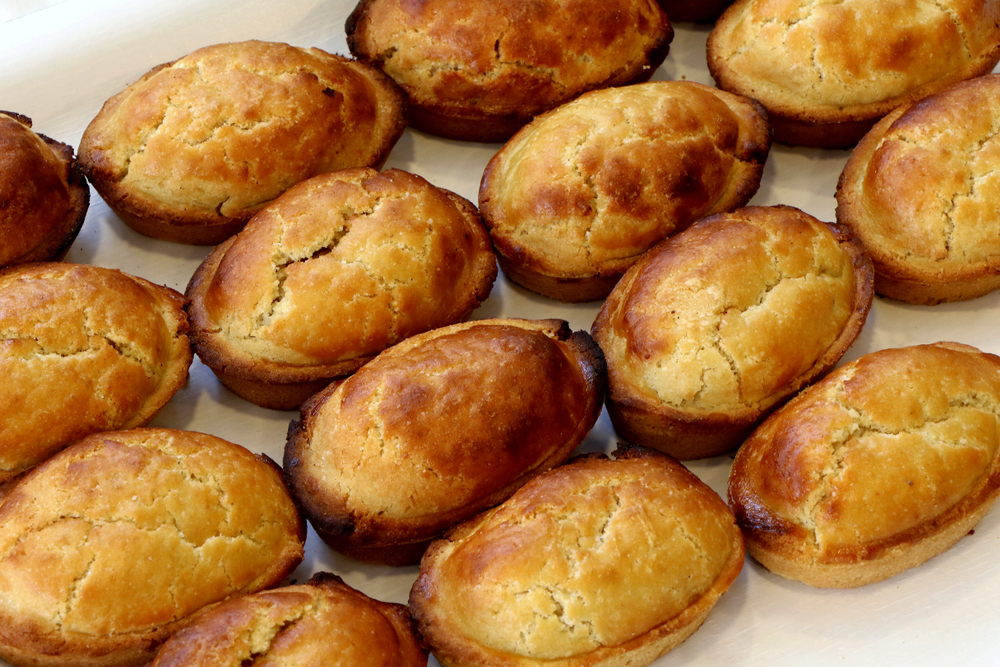 The Pasticciotti Salentini (not to be confused with the Pasticciotti Napoletani, a similar dessert from Naples, and the Pasticciotti Siciliani, typical pastries from Sicily) originated in 1745 in Galatina, in the Salento area (from which the name stems), at the very end of Italy's heel. A curious fact about these delicious pastries is that they seem to have been created by pure chance. A local pastry shop created the first Pasticciotti to use the leftovers of shortcrust pastry and custard. Those who tasted it, hot and fresh from the oven, fell in love with them and the fame of these delicious desserts spread all over the province.
Ingredients
For the base:
500 gr of 00 flour
250 gr of butter
4 egg yolks
1 vanilla bean (opened)
200 gr of icing sugar
For the filling:
50 gr of 00 flour
500 ml of milk
6 egg yolks
1 vanilla bean
150 gr of sugar
Optional: sour cherries
To brush on before baking:
1 egg yolk
3 tbsp fresh cream
Method
Start by preparing the custard: heat the milk over a low heat with the vanilla bean.
Meanwhile, beat the egg yolks with the sugar and add the sifted flour, then add this mixture to the milk and gently whisk over a low heat.
Whisk the mixture until it has thickened, cover it with clingfilm and let it cool in the refrigerator.
Prepare the shortcrust pastry by putting the flour and cold butter in a mixer and blend until you have a mixture which looks like breadcrumbs.
Transfer it onto a pastry board. Add the sugar, the vanilla bean seeds and the eggs yolks and mix everything quickly until you obtain a compact and quite elastic dough.
Wrap the pastry in clingfilm and leave it to rest in the fridge for at least half an hour.
After the pastry has rested, roll it out onto a floured pastry board, so that it is approximately ½ cm thick.
Grease and flour the moulds and then line all the moulds with the pastry.
Place 2 teaspoons of cream inside each mould along with a black cherry (optional).
Cover the mould with the rest of the shortcrust pastry and cut the excess dough so that the edges are well sealed.
Beat a yolk in a couple of spoonfuls of milk or cream and brush over the surface of the pasticciotti.
Place the moulds on a baking tray and bake them in a preheated oven at 180 ° for 30 – 35 minutes.
Tip
When the Pasticciotti are well browned take them out of the oven, let them cool and taste them while still warm!
Storing your pasticciotti
Store the pasticciotti in a tightly closed container in the refrigerator for 3 days and leave them for about an hour at room temperature before eating them, or warm them up very gently.
You can freeze uncooked pasticciotti, complete with cream and black cherry, leaving them in their moulds and bake them from frozen in the oven at 180 °C for 40 minutes.
We hope you enjoyed Ilaria's foodie road trip to Italy, all enjoyed from the comfort and safety of your home. We hope that these recipes will be a fun way to keep you busy. Or, better still, we hope that they have inspired you to spend a future holiday in Italy!