Lake Maggiore is where the inspiration for Bookings For You began after a perfect two-week holiday in the area over 15 years ago. After numerous family holidays around the lake, and countless business trips since, I feel I know the lake as well as anyone. And yet, I'm still discovering new things each time I visit. And, there is certainly nothing better than tapping into the knowledge of the locals when it comes to discovering hidden gems so we were thrilled when an offer came up from a local, Annette, who was willing to share her secrets with us!
Annette relocated to Lake Maggiore from Tuscany just over a year and a half ago and has given her new home a double 'thumbs up'. As an artist and writer, she has been truly inspired by what she has discovered around the lake, by its beauty and its warmth. She tells us that here, 'The driving is chilled and easy. With exception to the big cities of Milan or Varese, life is very easy and relaxed. The temperatures do peak in Summer into the 30's but they're comfortable, without the humidity seen further South in Italy. Autumns and Winters are relatively mild and even if tourism dips during the out of season months, there's still a host of things to do and see, making it an ideal destination all year round.' Annette tells us that she can highly recommend a trip 'anytime of the year, for it's a magical place and every season is packed with something special!' Over to Annette to tell us more about her favourite places on Lake Maggiore.
Cerro: A little hamlet with a lot of charisma!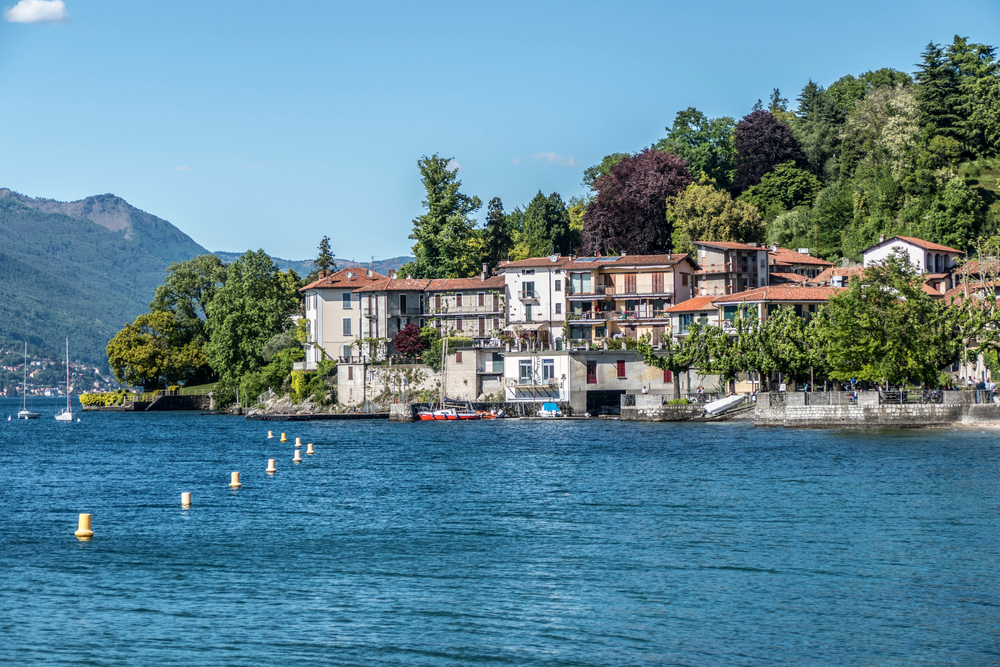 Once you step foot into this 'timeless' little hamlet, you'll be instantly smitten with its mild weather throughout the year not to mention the friendly locals, good food, pebble beach, pleasant lake-front walk and wonderful wildlife!
With three resident swans, lots of ducks, coots, goosanders and three herons, its already colourful however, more intriguing than this, Cerro actually has its own 'mascot' by means of a goose! The larger goose, known locally as Gwendolena, is the most famous (even hitting the newspaper headlines) and along with her new mate (arriving mid 2019) they are really quite a pair of comedians! They waddle wing to wing along the lakeside just like a couple! Admittedly, they do hiss, honk and chase after the odd person, always hungry for leftovers, yet they add a unique charm, even if you do glance behind you now and then!
A charming bar / pizzeria is nestled at the foot of the lake front in Cerro offering breakfast, lunches and of course delicious pizza. During the Summer months, the venue also hosts music events. Its frequented daily by the residents of Cerro, so if you decide to head there, you'll get an authentic hands-on Italian experience. Also open daily between March and October is an elegant bistro in Cerro offering al fresco dining by the lake.
Otherwise, Cerro hamlet comprises a church, a little grocery store, a clothes shop (admittedly selling fashion from the 1960's), a sailing club, a newsagents and a second bar offering breakfast, lunch and fantastic aperitifs. However, don't leave without a visit to the International Museum of Ceramic Design found in the centre of Cerro. This dedicated historical museum hosting thousands of ceramics, including some of international fame, is well worth seeing.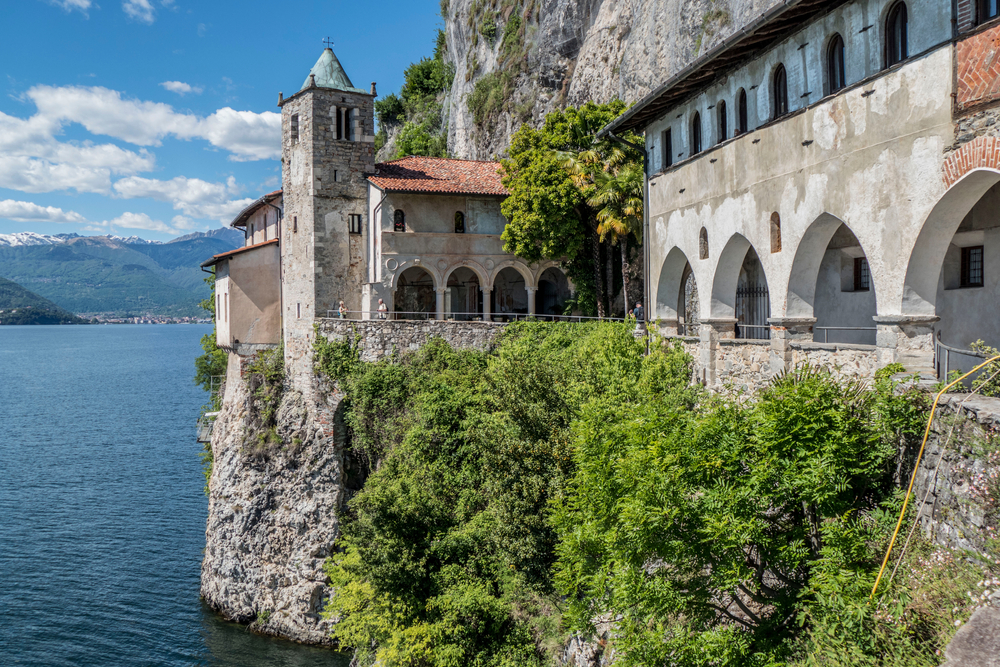 But, most of all, a visit to Cerro should be combined with a visit to the Hermitage of Santa Caterina del Sasso. The Santa Caterina Monastery is truly enchanting, offering scenic walks, trails and a restaurant. Situated only a 5 minute car journey from Cerro, combining your visit to Cerro with a visit to the monastery makes for a worthwhile day trip on Lake Maggiore!
Ispra: A beautiful town which deserves a visit!
This relatively unknown little town with its peaceful 'lungolago' lakeside walk, little piers and tiny harbours, is quite lovely. There is a bicycle hire shop in the town centre and they often organise themed mini tours accompanied by an apertivo!
The path of Fornaci in Ispra is a carefully signposted circular route approximately 5 km long, with steep slopes and passages almost flush with the water, offering beautiful views of the woods and lake. The path named the 'Ring of the Furnaces' is dotted with well preserved examples of historic furnaces once used in the lime industry. Incidentally, as lime was widely used in the creation of ceramics, a visit to The International Museum of Ceramic Design in Cerro will nicely link the history of the industry to the two localities.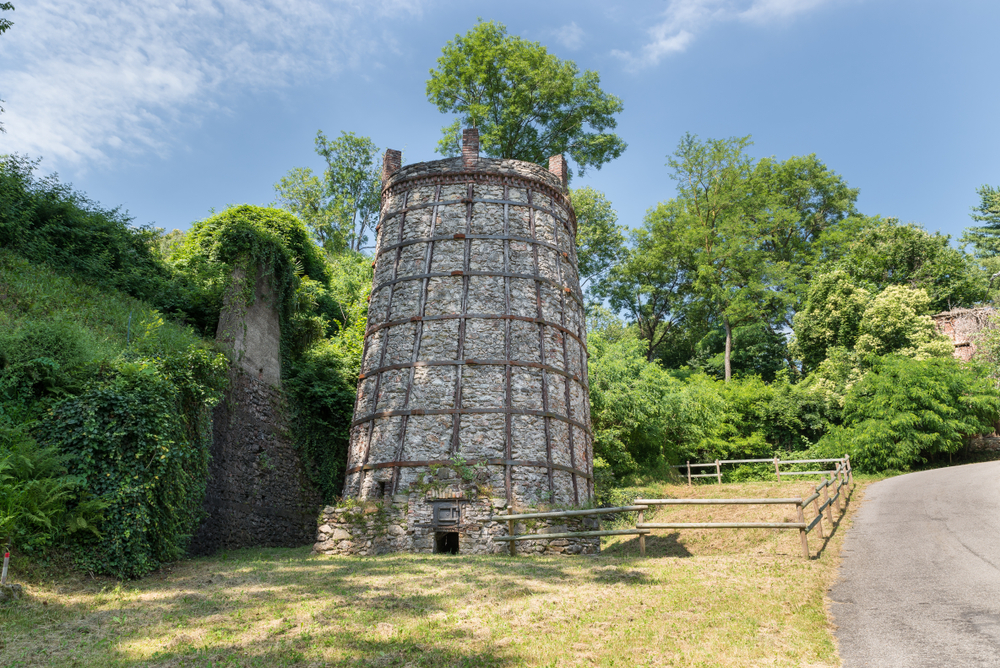 Make a detour to stop off at the Enoteca Forni, The owner, Marco, is a wine connoisseur and really knows his stuff! This really is so much more than an ordinary wine shop. The Enoteca has regular wine tasting events generally held on Sundays. Check out the notices for events which are advertised on the door.
As well as giving you the opportunity to sample some superb wines, Ispra also has some truly excellent bakeries and cafès offering pastries and treats. Two worthy of a mention are the Cafè San Martino which is a few steps from the Enoteca or Pasticceria Dona' Prod. Artigianale, a short 4 minute walk away.
This luxury villa in Ispra is the perfect base for a holiday on Lake Maggiore.
Caldè Castelveccana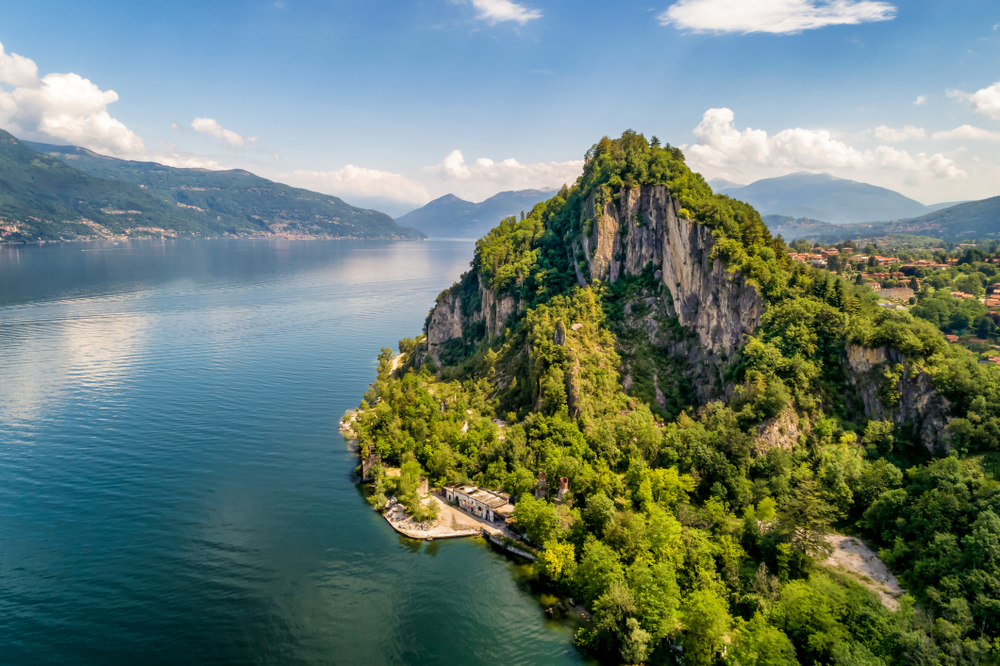 The first thing you'll see when driving around the coastal route to Caldè Castelveccana from the direction of Laveno Mombello is The Rocca di Caldè (Caldè fort) which remains the symbol of Castelveccana's homonymous hamlet. Absolutely worth visiting, as the magnificent views over Lake Maggiore and the surrounding landscape are simply breathtaking. It only takes a short 15 minute walk to arrive at the summit and it's a walk that is suitable for all ages. Access is from the hamlet of Caldè. Starting at San Pietro, simply follow the marked trail. The 13th-century Church of Santa Veronica is the first sight you pass from where you will enjoy charming views over the hamlets of Castello and Caldè are superb. The little church also has some recently restored, valuable frescoes.
When in Castelveccana, also look out for the Sunset bar – it's a popular restaurant/bar nestled on the pretty lake-front. It is almost 'always' open offering a great variety of food and drinks.
And after refreshments, head to the Cascate Della Froda, a series of wonderful waterfalls. The entrance to the waterfalls isn't easy to find but the coordinates: 45.9432230, 8.6869763 will take you there!
Hiking trails around Lake Maggiore are plentiful. Some favourites include the Carmine Superiore Loop from Via Oddone Clerici, an easy hike of around 4 miles, the Ristoro – Monte della Colonna Loop from Porto Valtravaglia which is around 6.3 miles and, last but not least, a shorter but more difficult hike – the Oggiogno – Alpe Ronno Loop from Alpe Ronno which is only a couple of miles but takes around one and a half hours.
Portovaltravaglia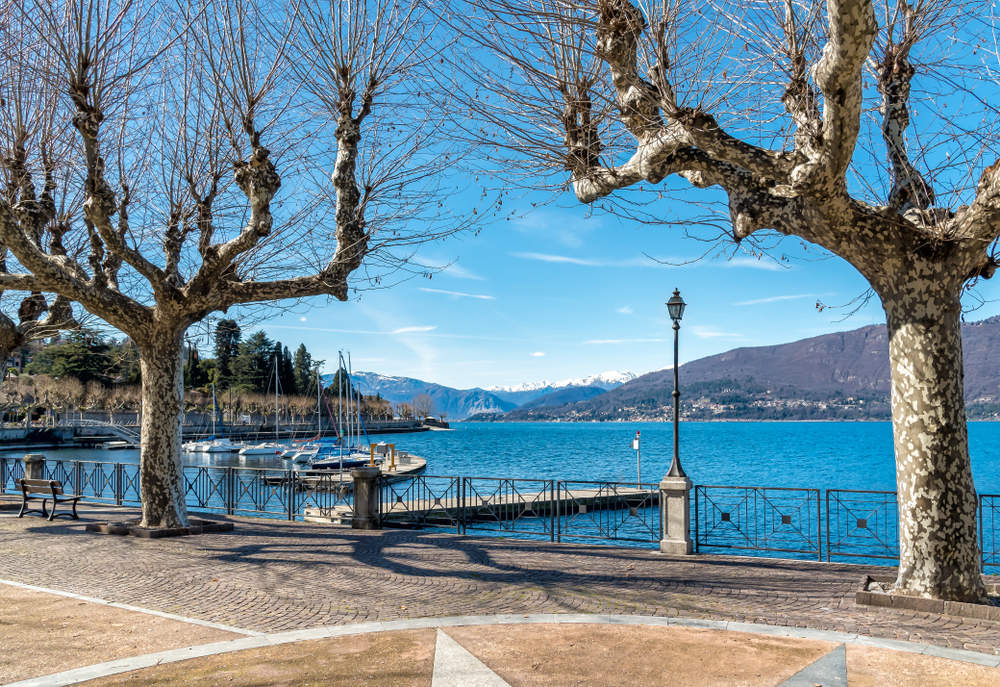 A few minutes drive continuing around the lakeside road and you'll come to Portovaltravaglia. Portovaltravaglia has a very pretty lakeside promenade, a small pebble beach and some really delicious bars and restaurants. It's wonderful to see the old public washhouses still with their original features intact in the hamlet. There's no lack of churches, sanctuaries, scared places and paths to explore here, a few of which include the Baptistery of San Giovanni in the Church of San Michele al Monte and the Church of Santa Maria Assunta in the Church of Santo Stefano.
There's also a really good range of bars and restaurants here. A special mention goes to The Pasticceria Dei Portici, situated on the left as you enter the town travelling from the direction of Caldè. The pastries and desserts are scrumptious and don't forget to try a caffe affogato (Italian for 'drowned coffee') which consists of a scoop of vanilla ice cream topped or 'drowned' with a shot of hot espresso – deliciously refreshing on a hot summer day!
There's also a fantastic biking trail here in the mountains of Pian Nave – Mesenzana. Please note that it is one of the most demanding routes taking you through the shaded woods of Valcuvia and Valtravaglia, but it will reward you with the most incredible and breathtaking panoramic views over Lake Maggiore, the Alps and the alpine foothills, including the Monte Rosa mountain range, Mount Campo dei Fiori, and Monte Generoso. The route starts from Mesenzana, going up to the top of Pian Nave and then down to Pian di Cuvinic and on to San Michele, a very nice village with a great panorama. From there, you take the path for Fondista and it's downhill back to Mesenzana. The duration is around 3 hours with a total distance of approximately 32 km.
If you fancy using Portovaltravaglia as a base for your next holiday in the Italian Lakes, then Villa Alba and Villa Poseidon are both 3 bedroom villas in Portovaltravaglia, within a short walk of the village centre.
Laveno Mombello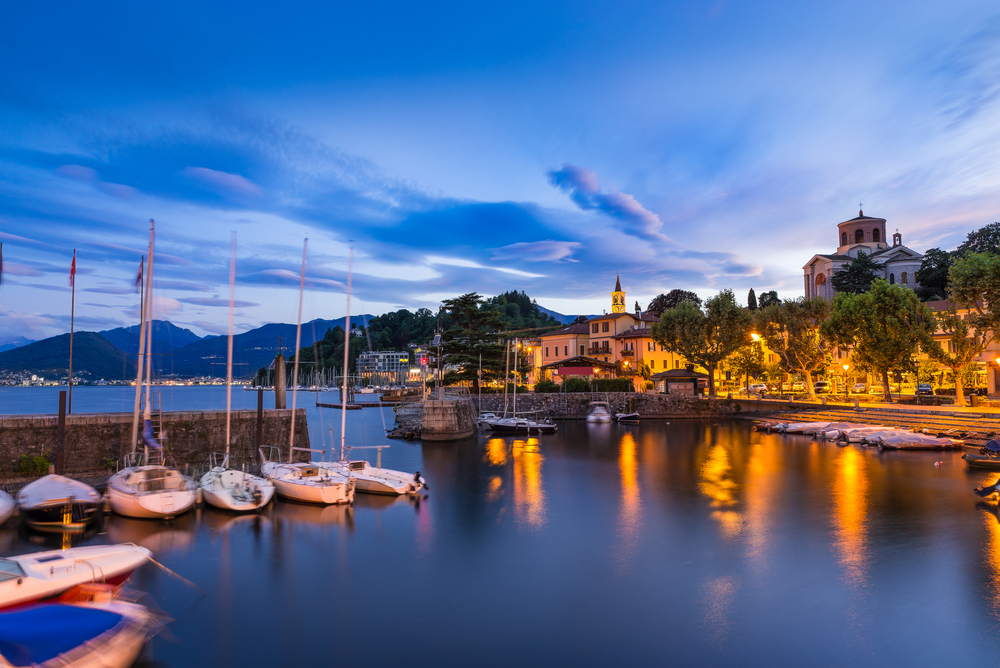 Laveno Mombello rests on the Eastern shores of Lake Maggiore and offers an excellent marina with foot and car ferry service connecting to Intra on the Piedmont shore. Ferries are punctual, running daily every 20 minutes.
Mount Sasso del Ferro rises above the town. Its unique position made it a strategic point historically for all the armies who came through the region, from the Romans to the Houses of Visconti, Sforza and Borromeo through to Garibaldi and the Austrians! Nowadays, it can be reached by cable car and is one of the most popular scenic viewpoints on Lake Maggiore, not only for tourists but also for hang-gliding and paragliding enthusiasts.
The town offers tourists a remarkable lakeside promenade with portico buildings and pedestrian precincts. The old town centre is home to beautiful Villa De Angeli Frua, whose renowned botanical garden is also worth visiting. However, the highlight in Laveno has to be the bucket ride to Monte Sasso del Ferro. From the top, its cool summer breeze or mild winter temperatures make it the ideal destination for sightseeing and memorable relaxing meals whilst gazing at the wonderful panorama. These bucket rides rise gently up the mountainside with a system of comfortable (but not always relaxing!) open and closed two-seater gondola lifts, giving a moment to admire, in the peaceful silence amidst nature, the grandiose and enchanting panorama of Lake Maggiore, the Alps, the Lombard lakes and the Po valley. The ride takes about 10 minutes. The bar and restaurant at the top are perfect for relaxing drinks, lunches and dinners. Dishes are varied and the menu features local specialities.
Thanks to the comfortable funicular railway bringing access to the summit of Sasso del Ferro, Laveno's heavens are also the perfect take-off point for paragliding and hang-gliding enthusiasts. The skies are always speckled with multi-colour sails. More details can be found at the Parapendio Club Laveno or The Delta Club Laveno.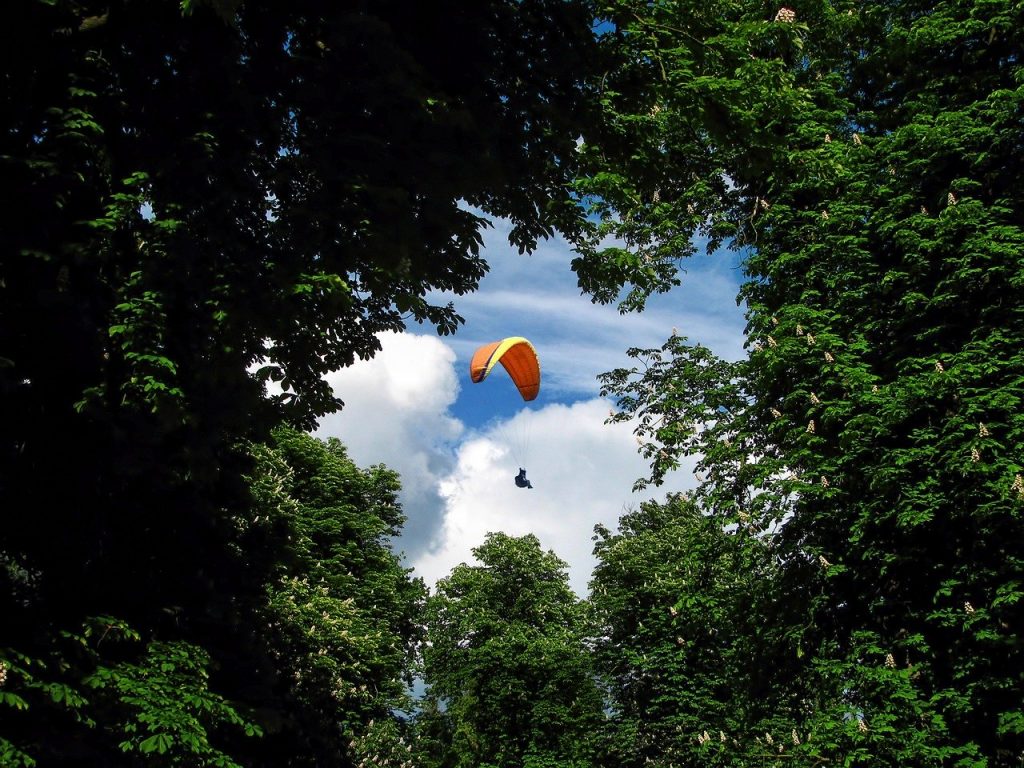 The Ferrovie Nord railway, sitting conveniently a few metres from the lakeside and very close to the town centre, connects Laveno Mombello with Varese and Milan. The Ferrovie dello Stato national railway connects to Switzerland. Neither train stations have cashiers, although there is an automatic ticket machine in both. Tickets can be purchased in advance online.
Annual events in the town include the Fiera Labiena, a street market offering crafts, gastronomic and artistic products, which is held every second Sunday of the month (with the exception of January and February).
Laveno is also very proud of its illuminated Presepe Sommerso (an underwater nativity crèche) which can be admired from early December until the end of the Christmas season and is positioned in the lake in front of the heart of Laveno.
As well as the many things to do and see in Laveno, there's the added bonus of being able to enjoy the town's plentiful supply of amazing ice-cream parlours, bars and restaurants. Then end the perfect day by watching the golden glow as the sun dips slowly over the Piemonte mountains – a truly harmonious experience!
Just a few minutes drive from Laveno-Mombello is this Italian Lakes villa rental – Villa Collina – a 5 bedroom villa able to sleep up to 16 guests.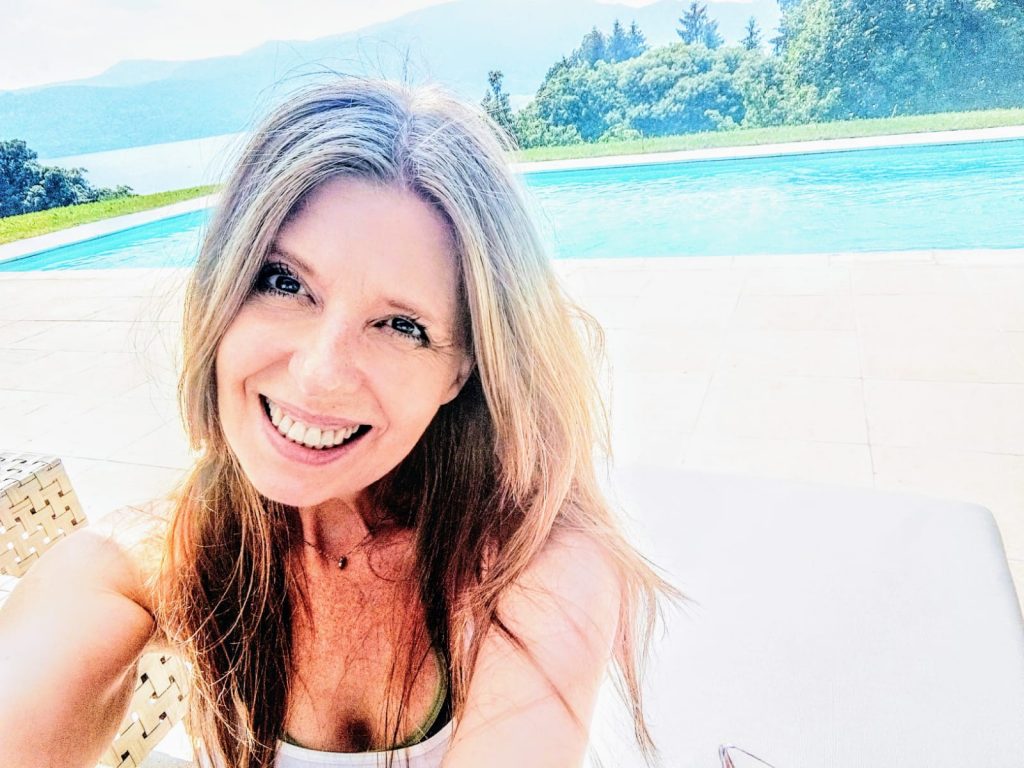 Many thanks to Annette for writing this article for the Bookings For You blog. Bookings For You are thrilled to work with Annette and her team on a number of the properties we work with in Northern Italy including this stunning luxury Italian Lakes villa, perfectly situated in Ispra. If you have been inspired by these Lake Maggiore day trips, and you'd like Annette's help in creating a bespoke itinerary for your next villa holiday in Italy, whether on Lake Maggiore or elsewhere, then do get in touch. Or, if like Annette, you fancy a move to the Italian Lakes, then she can also help find you that perfect Italian home!