When you think of spending a holiday in Tuscany, you normally think about spending time in the big cities such as Florence or Siena, or perhaps relaxing over a wine tasting or exploring the idyllic rural scenery dominated by rolling hills, olive groves and vineyards. Holidaymakers rarely think about the superb array of beaches that can be enjoyed during a holiday in Tuscany. And yet, Tuscany's Western borders are flanked by the wonderfully warm waters of the Mediterranean Sea and offer a superb array of beaches to be enjoyed stretching from Forte dei Marmi in the North to the Orbetello Lagoon in the South. An impressive 20 of these have been awarded the sought after Blue Flag status, with Montignoso in Tuscany awarded this accolade for the first time in 2020. Many also offer some superb opportunities for water sports including windsurfing and waterskiing.
So here is or guide to the best beaches in Tuscany, perfect for when you're looking for a day at the Tuscan seaside.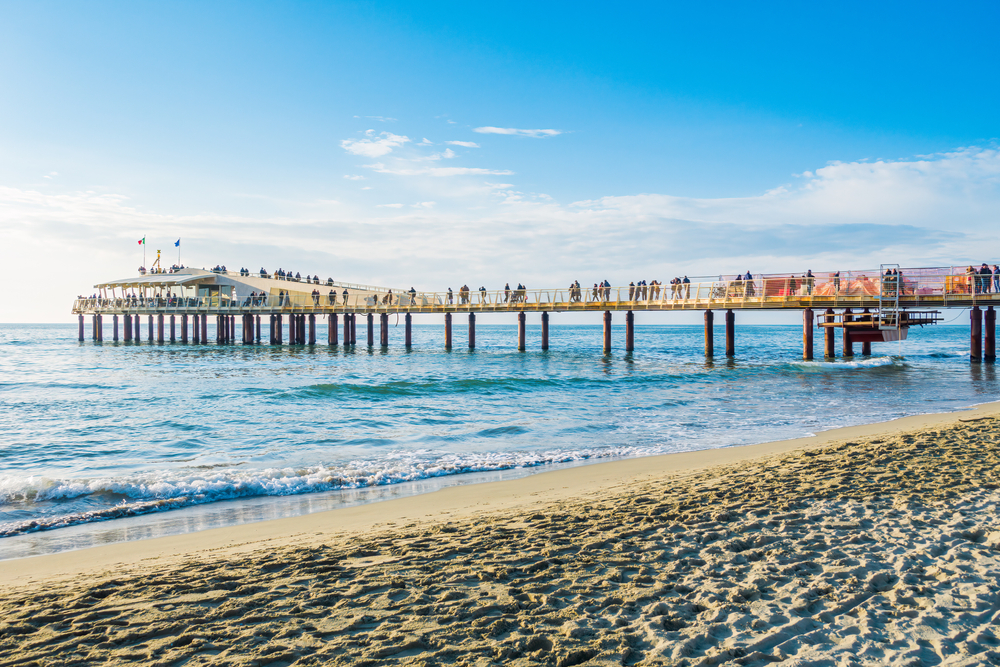 The beaches in Tuscany vary dependent on how far North or South you go. At the very North of the region along the Versilia coastline are the high end beach resorts of Forte dei Marmi, Marina di Carrara and Camaiore. These are extremely popular with the wealthy Florentines who flock there during the peak Summer months to escape the bustling crowds and the oppressive heat in the city. This is very much the stretch of coast to be seen on!
However, despite offering long, wide sandy spaces, the beaches here do tend to be dominated by private beach clubs, with loungers, deckchairs and umbrellas nestled shoulder to shoulder and with plenty of changing rooms, shower facilities and snack bars. This does mean that finding a free public beach can prove tricky though as there aren't any spiaggia libera (free beaches) here. However, you should have more luck finding a public beach in the nearby bustling seaside town of Viareggio, also famous for its annual carnival, as well as in Pietrasanta.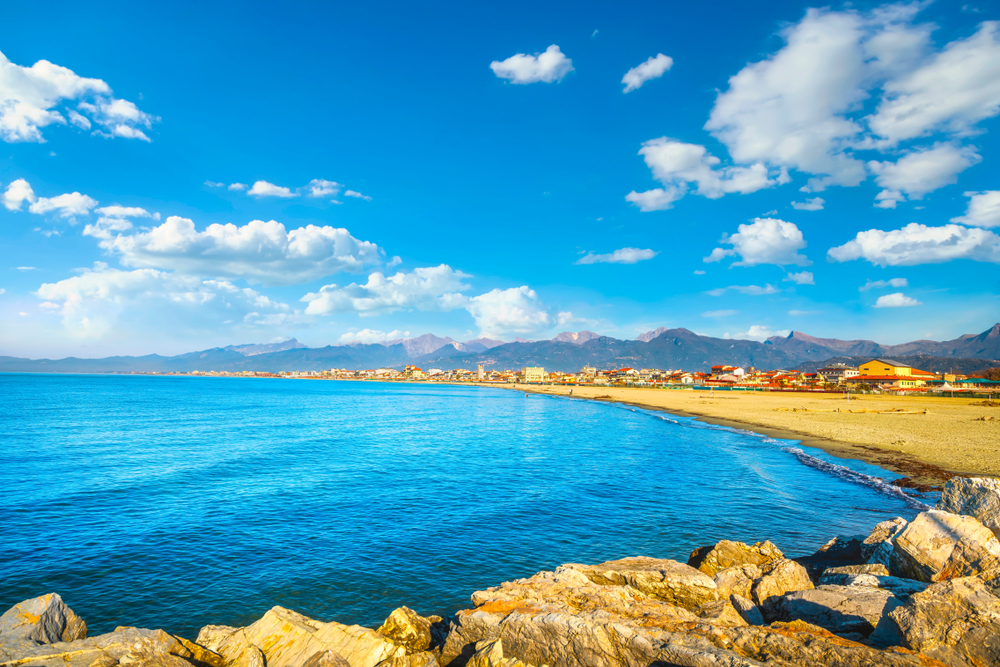 Keep making your way South and you'll soon come to Pisa. Now, beaches are definitely not what spring to mind when you start thinking about the city famous for its leaning tower but just 20 minutes drive from the heart of the city, you'll find the Marina di Pisa and just beyond this, Tirrenia and Calambrone. Unlike the long stretches of sand further North, here the beaches tend to be short and narrow and the currents in the sea tend to be quite strong but the Pisa Marina itself is a good family friendly option.
Keep heading South from here, and you'll get to the Livorno coastline. This is still only 90 minutes at most from the centre of Florence, so it's a great option for a day trip out of the city. You'll find lots of smaller beaches here, many of which have been awarded Blue Flag status, among them Vada, Castiglioncello and Marina di Bibbona. Also worthy of a mention are the beaches at Antignano, Quercianella, San Vincenzo and Riotorto-Piombino. However, the largest beach along this stretch of coastline is the Marina di Cecina, which is also one of the best places to enjoy water sports such as windsurfing, waterskiing and sailing. It's also a great place to enjoy snorkelling.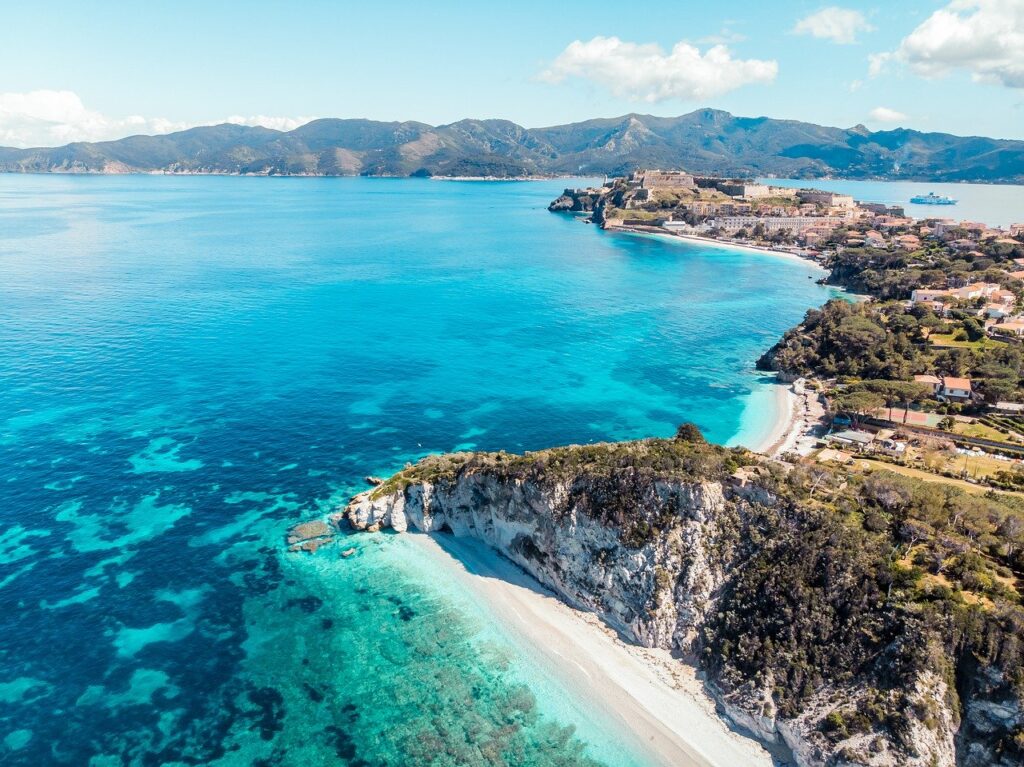 Of course, sitting just a few kilometres off this section of coastline is the beautiful island of Elba which is home to an incredible array of absolutely stunning beaches, offering everything from stretches of white sand to pebbles! It's also a great place to enjoy diving and snorkelling. Four of the most popular sandy beaches on the island are La Biodola, Seccheto, Fetovaia and Cavoli. The latter is perfect for families with young children, with a long stretch of sandy beach and crystal clear water that remains shallow for a long time. If you prefer a smaller, pebbly beach then head instead to Padulella, Sansone and Enfola. These are much smaller and quieter and not always as easy to reach but well worth a visit. And then even quieter still are the numerous rocky bays scattered over the island. These are better options for adults and those with older children. Some of our favourites are Patresi and Capo Sant'Andrea, both situated on the Western side of the island.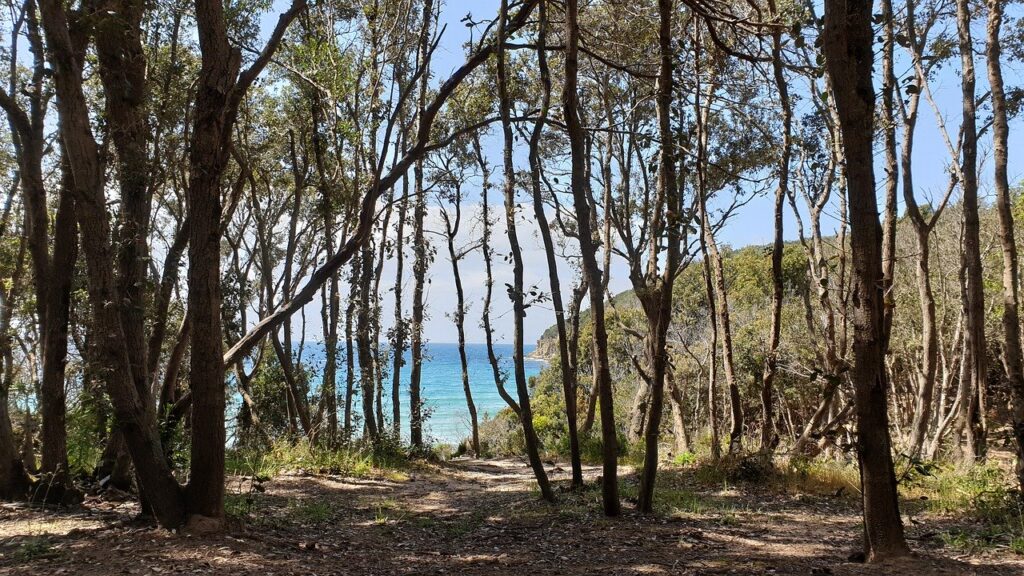 And finally, back on the Tuscan mainland, the wealth of beautiful Tuscan beaches continues. The beaches furthest South in Tuscany are those on the Maremma coastline. These include Follonica, Castiglione della Pescaia, the Marina di Grosseto and Monte Argentario. Many Italians will argue the beaches you'll find here are the most beautiful of any in Tuscany and, again, numerous beaches here have been awarded the coveted Blue Flag. Certainly, there are some stunning beaches to enjoy here with long stretches of beautiful white sand, bordered by vast forests of pine trees, perfect for families. Because of their location, many will involve a decent 15-20 minute walk through the forest to reach the shoreline but, we can assure you that the trip is worth it!
Unlike in the North, there are many spiagge libere (free beaches) here where you can take your own loungers and parasols and find your spot on the sand. The Marina del Alberese comes particularly highly recommended if you have children.
If you fancy a holiday in Tuscany beside the sea, then check out some of our most popular villa rentals in Tuscany for beach lovers:
This 3 bedroom villa in Forte dei Marmi is ideal if you want to enjoy a holiday on Tuscany's beaches. It's a short bike ride away from the nearest beach and guests are provided with complimentary beach passes to an exclusive beach club.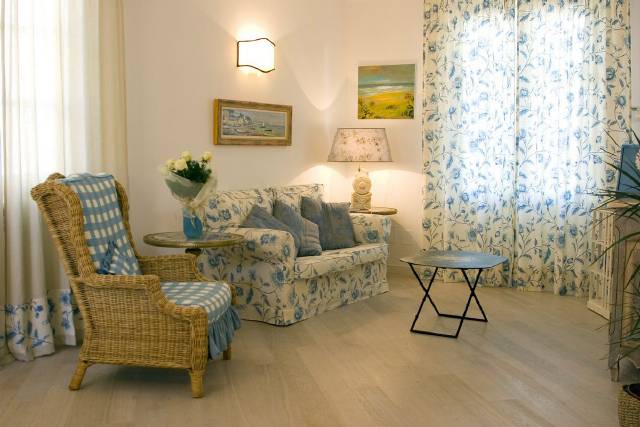 Or, if you want to combine the best of both worlds – the rural idyll of Tuscany with the beaches close at hand – then take a look at Villa Pinoni. This luxury villa in Tuscany is just 40 minutes from the beaches at Viareggio whilst being in the heart of the Tuscan countryside and close to the popular city of Lucca.