There's a reason Tuscany is such a popular tourist destination — fantastic scenery, seemingly endless vineyards, wonderful food and a fascinating history. But if that's not enough for you, or you fancy some festival-shaped excitement on your travels, here's a quick round-up of what you can expect from this fabulous region across the year.
Carneval, Viareggio, throughout February
First held in 1873, the carnival in Viareggio is one of the most famous in the world. Featuring vast paper-maché floats and models, the procession follows along the sea promenade. The floats can carry as many as 200 costumed dancers, and range in theme from political satire to representing fairy-tales.
Fritelle Festival, Montefioralle, March
Held on St Joseph's day, this festival celebrated the joy of fried rice cakes. The local delicacy are prepared in a huge cauldron of oil — it's well-worth a trip to Montefioralle to sample them.
Scoppio del Carro, Florence, Easter Sunday
Dating back to the First Crusade, this tradition sees a 18th Century cart hauled to the cathedral square before the fireworks within are ignited. The procession starts early, and the fireworks are released at 11am. This tradition is deeply-rooted in Florentine history, but the square does get busy — so get there early to nab a great place.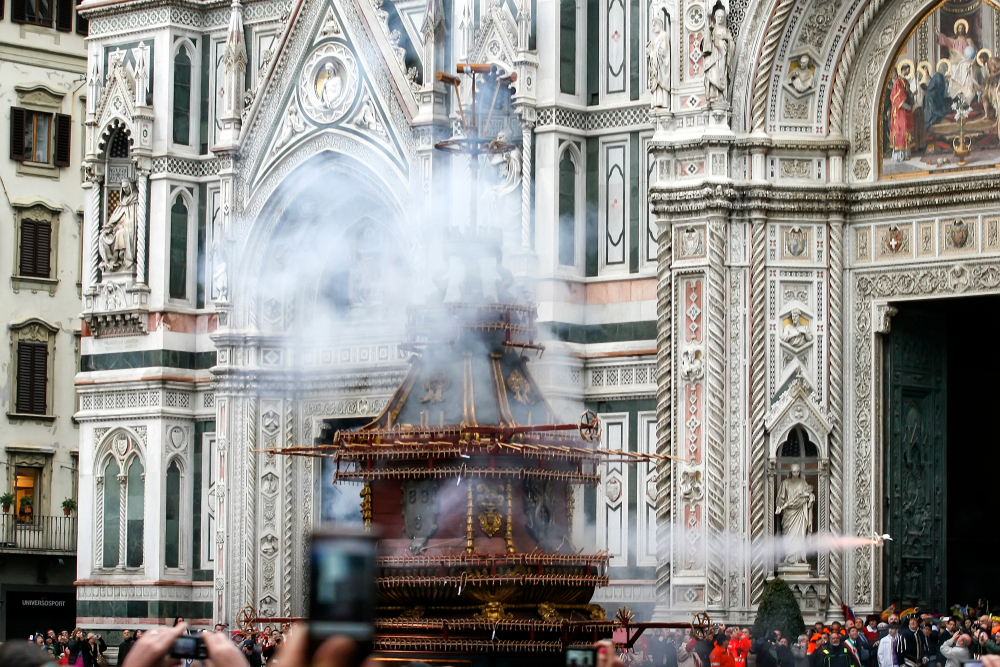 Giostra del Saracino, Arezzo, June and September
Although not strictly a festival, this jousting event is held twice in the year — a night version in June and day version in September. Dating back to the early 16th Century, the tournament is followed by a colourful procession and the main event involving costumed knights charging at a wooden representation of the Saracen. Tickets are required for the individual tournaments, so book in advance
Ferie delle Messi and the Giostra dei Bastoni, San Gimignano
Over the third weekend in June, San Gimignano hosts a medieval-inspired festival festival with costumed knights, parades, jousting tournaments, fireworks, acrobats, much and a food and craft market.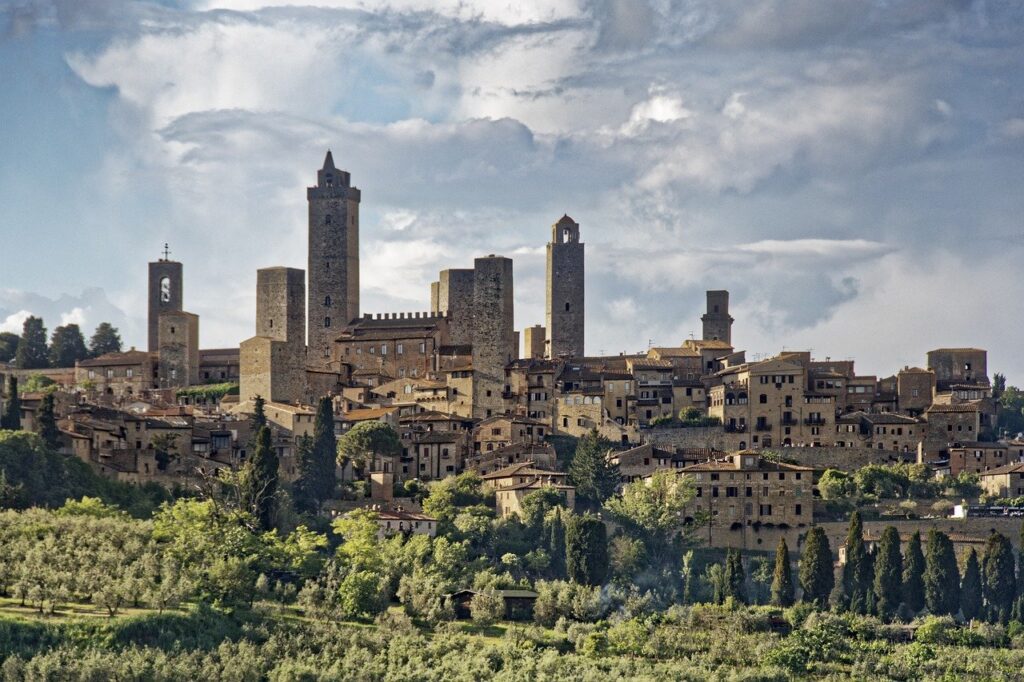 Festa Medieval, Monteriggioni
Monteriggioni also hosts its very own medieval festival, in mid-July. It's a bit more immersive than the San Gimignano one — with demonstrations of medieval trades and crafts, and contemporary food stalls too.
Festa del Nocciolo, Panzano
An annual street feast held on August 14th every year, this event precedes one of the most important days on the Italian calendar (Assumption Day). Local dishes and delicacies are served at outdoor tables and accompanies by plenty of wine.
Festa della Rificolona, Firenze
The 'festival of the lanterns' is one of the city's oldest festivals. Children (and adults) proceed through the streets with brightly coloured paper lanterns, attached to the end of poles. There are street parties, theatrical performances and festive markets.
Fest dell 'Uva, Vagliagli
Held during the last week of September in the village of Vagliagli, this wine festival is perfect for wine aficionados and beginners alike. There are plenty of samples available to try before you buy, followed by a parade of men and women in traditional costumes.