We're predicting big things for the Italian region of Puglia. It has bucketloads of authentic Italian charm, stunning scenery and gorgeous, fresh food. The towns might not have the architectural gravitas as the larger cities, but that doesn't mean they're lacking in beauty. The food is simple but beautifully so — local chefs make every ingredient work hard for them — and many restaurants are still family-owned. It makes it wonderfully easy to fall in love with this corner of Italy; so we've curated a handy list of adventures for you to go on once you're there.
Visit the UNESCO World Heritage Sites
There are two UNESCO World Heritage Sites in Puglia; the trulli streets of Alberobello and the rather more mysterious Castle del Monte near Andria. The castle was built by Frederick II (although no-one has worked out why…yet) and is perfectly octagonal in shape. You might recognise its distinctive shape; it features on the Italian version of the one cent Euro coin.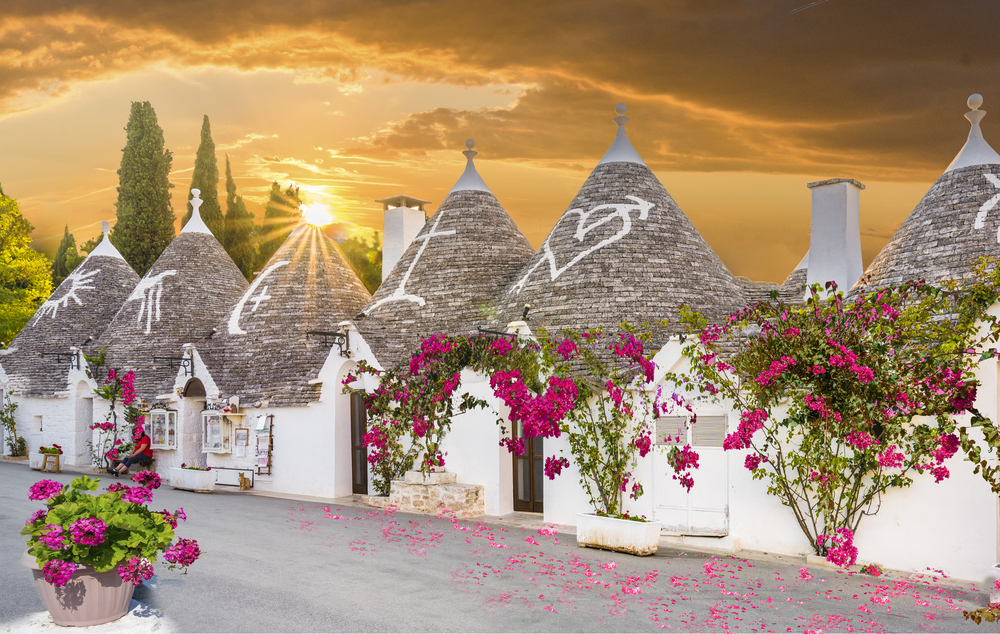 Go on a Wine Tour (or two)
There are numerous vineyards dotted around the region, and it's well-worth spending an afternoon sampling the local wines — usually accompanied by an authentic Italian lunch too. The red wines from this region are particularly well acclaimed; full-bodied and fruit-forward.
Visit the Museums
There are a few museums in Puglia which are worth visiting; Museo Faggiano in Lecce has been transformed from a home into a Aladdin's cave of historical artefacts. Puglia is also home to one of Italy's most important museums; Museo Nazionale Archeologico di Taranto. Dedicated to the ancient Taras (Taranto) it houses the largest collection of Greek terracotta figures in the world alongside glassware, Attic vases, and jewellery.
Head to Otranto's Cathedral
The cathedral in Otranto is like nowhere else; built in the 11th Century, the entire floorspace is covered in a decorative mosaic depicting the tree of life balanced on two elephants.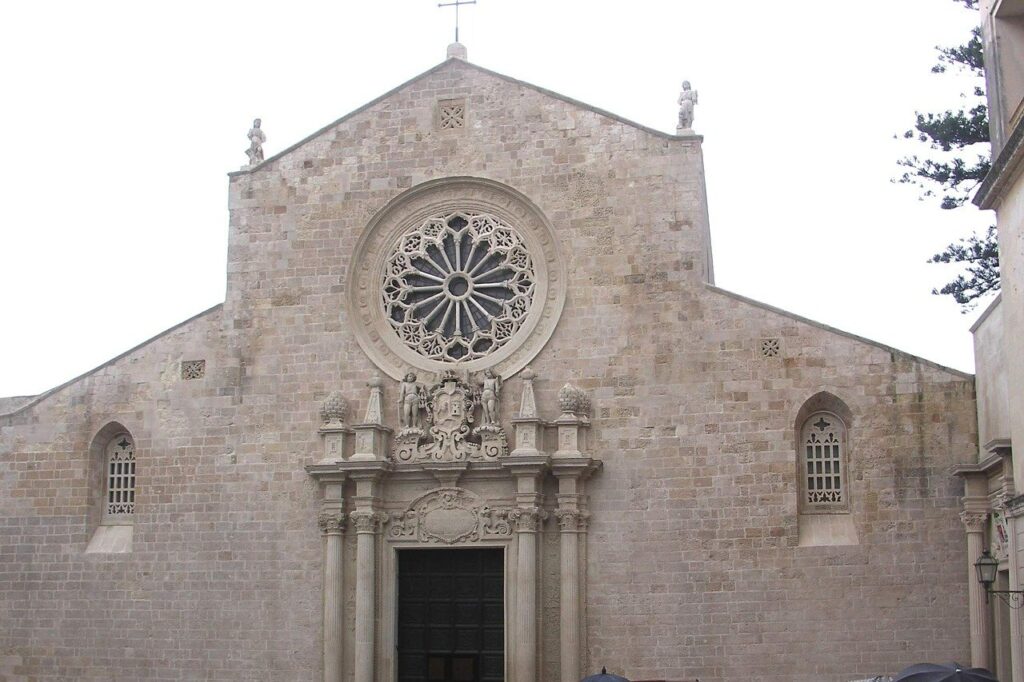 Go Underground
Forty kilometres southeast of Bari are Italy's longest natural subterranean network — in the form of limestone caves. This spectacular cave network includes the 'White Grotto', an alabaster cavern covered in stalactites. There are various tours on offer for visitors, and you can also head down at night if you fancy hanging out with the bats (rather you than me though, on that one).
Inspired? Check out our villas in Puglia >