It's easy to head to Italy and not stray from the oft-beaten path; although there's a reason the main tourist destinations are popular with visitors, you might want to stray a little further afield. Whilst you might not find yourself completely alone in your travels, you will return home with some interesting stories and even more interesting photos.
The Monsters of Bomarzo
When you think of "Italian Gardens", we can guarantee you're not expecting this: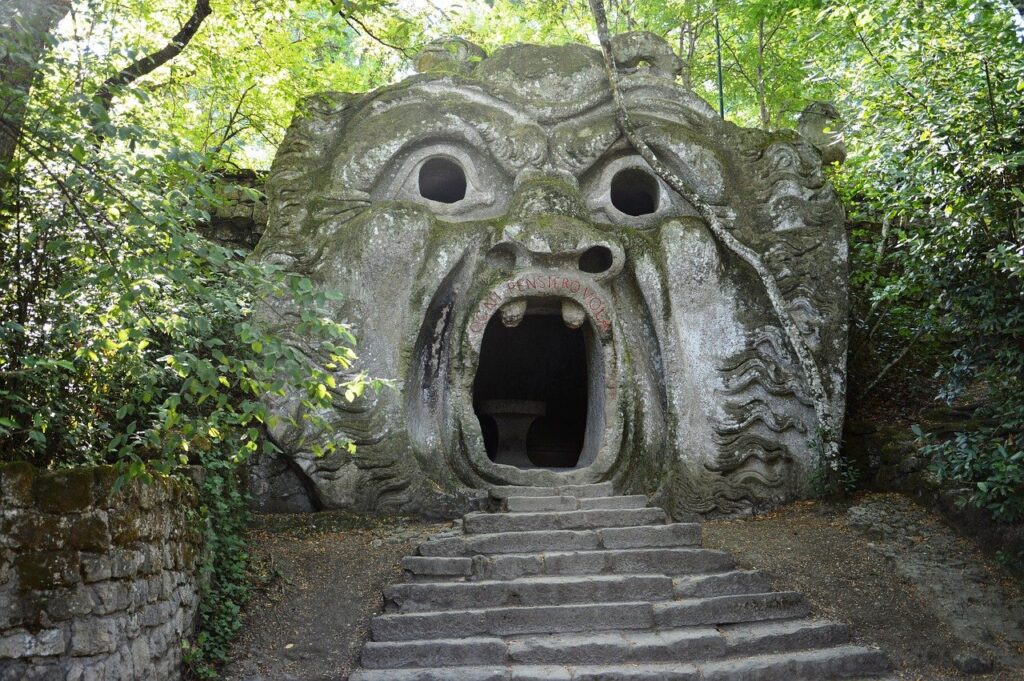 Us neither.
The 'Park of Monsters' in the Garden of Bomarzo wasn't designed to be pretty or relaxing; it was an expression of grief by Prince Pier Francesco Orsini after fighting in a bloody war and losing his wife shortly afterwords. If unusual by today's standards, it certainly was for it's time — it was a complete contrast to the perfection of symmetry of Renaissance gardens. Although the entrance is known as the 'mouth of hell', there is a small consolation to the gardens — the last thing built there was a temple dedicated to honour Orsini's second wife.
Valley of the Mills
Located at the bottom of a deep crevice, these abandoned flour mills date back to the 13th Century. However, after centuries of industrial success they were closed in the 1940s and have been left to ruin. If you want a glimpse of what a post-apocalyptic world might look like, this is a good place to start.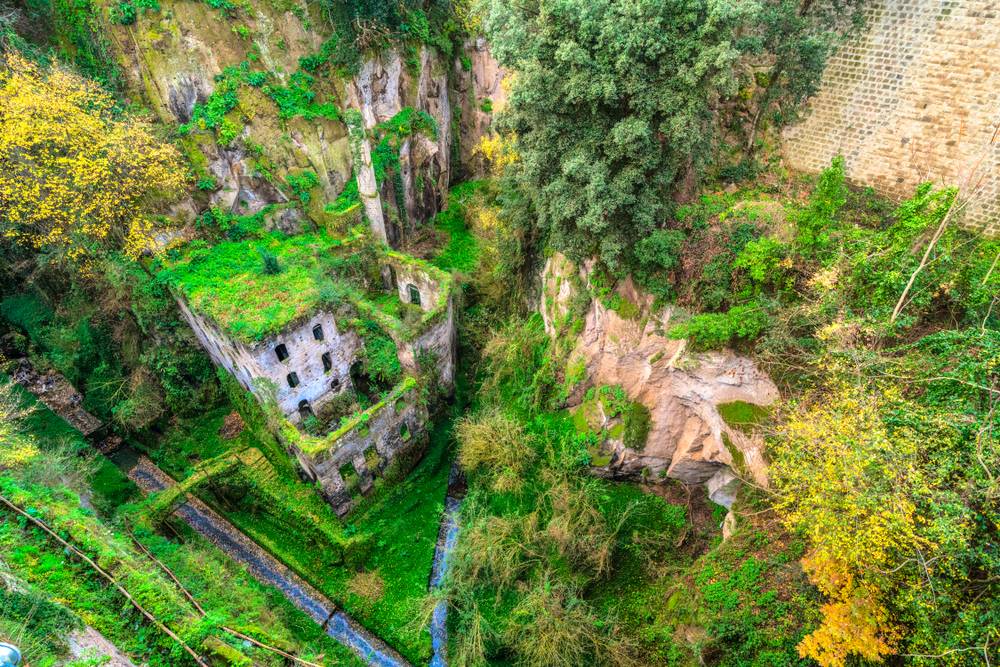 Underwater City of Baia
If Atlantis is more your style, than visiting Baia is a must — although you'll need flippers and a snorkel to get there. In the Roman era, Baia was the Monaco of its time — only with volcanic vents and medicinal spas. Ransacked by Saracens in the 8th Century, by 1500 the city lay completely abandoned. The shallow waters rose and overtook the remains, and it's now one of the world's few underwater archaeological parks.
Terme di Saturni
When you think of Tuscany you think of rolling hills, rich wines and sunflowers… not geothermal falls. But, believe it or not, they have those too. Located near the village of Saturnia, the waterfalls and pools are a natural outdoor spa with temperatures around body temperature (so you'll be nice and toasty). It's been a popular attraction throughout history; often visited by Roman nobles.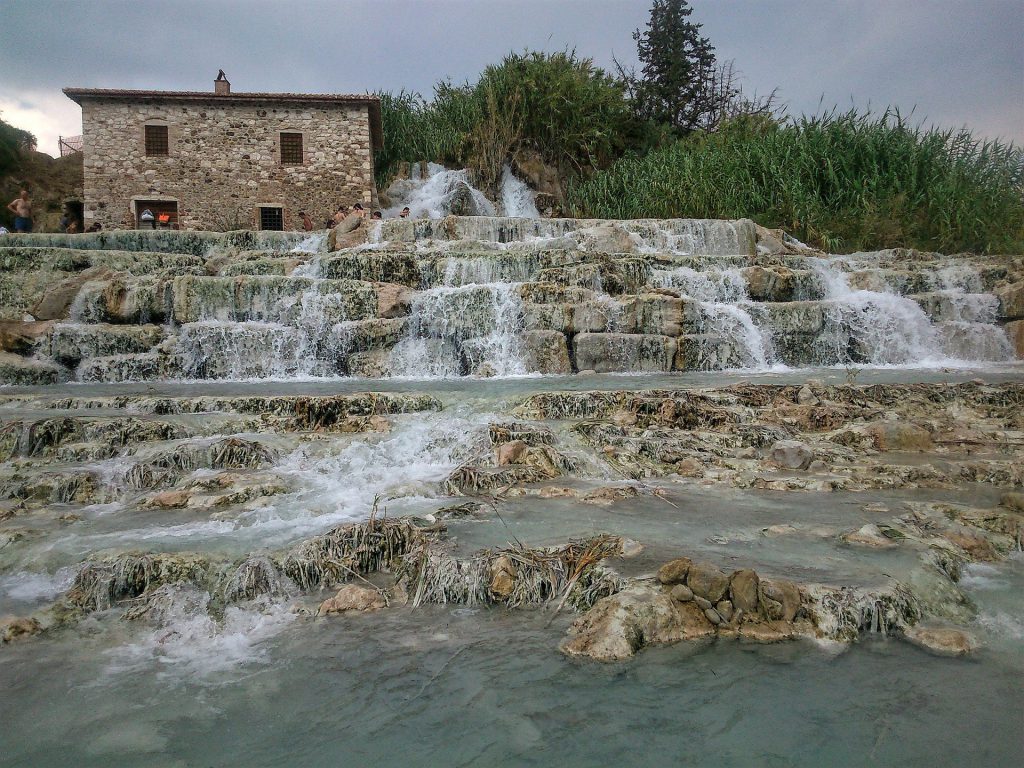 Santa Maria Novella Pharmacy
You'll have to trust us on this one — this isn't your regular every-day pharmacy we're talking about here. The Santa Maria Novella Pharmacy is the oldest operating pharmacy in Italy (and possibly even the world), and was established in 1221 by Dominican monks — whose recipes are still followed today. The pharmacy is literally a hidden gem; it has been a papal residence and the interior is ornate with vaulted ceiling and frescoes. But it's not an obvious find — keep an eye out for it, or you'll end up accidentally walking past.