San Vito Lo Capo sits in the North West of the island of Sicily (as do the nearby hamlets of Macari and Castelluzzo). The setting is stunning, nestled between the Gulf of Macari and the Zingaro Nature Reserve and overlooked by Mount Monaco. The latter stands 530 metres above sea level and is topped with a large wooden cross.
The story goes that the town's origins owe much to a young Roman called Vito whose conversation to Christianity forced him to flea his hometown. He arrived at San Vito Lo Capo (then called Capo Egitallo) to protect himself from a storm at sea, whereupon he set about trying to convert the residents to Christianity. Unfortunately, his efforts failed and they ran away frightened. It is then said that the village was destroyed as a divine punishment for their actions. A chapel dedicated to Santa Crescenzia (Vito's wet nurse) was built in the 14th century in memory of the tragedy.
What to see and do in San Vito Lo Capo
We think a good starting point for any visit to San Vito Lo Capo is its harbour. Here you will find brightly coloured traditional fishing boats as well as modern sailing boats, catamarans and motorboats. For water sports enthusiasts, there are also a number of diving, surfing and sailing schools here. The town's lighthouse – Il Faro – sits to the west of the harbour. Dating back to 1859, it stands 43 metres high and still protects sailors from the rocks to this day.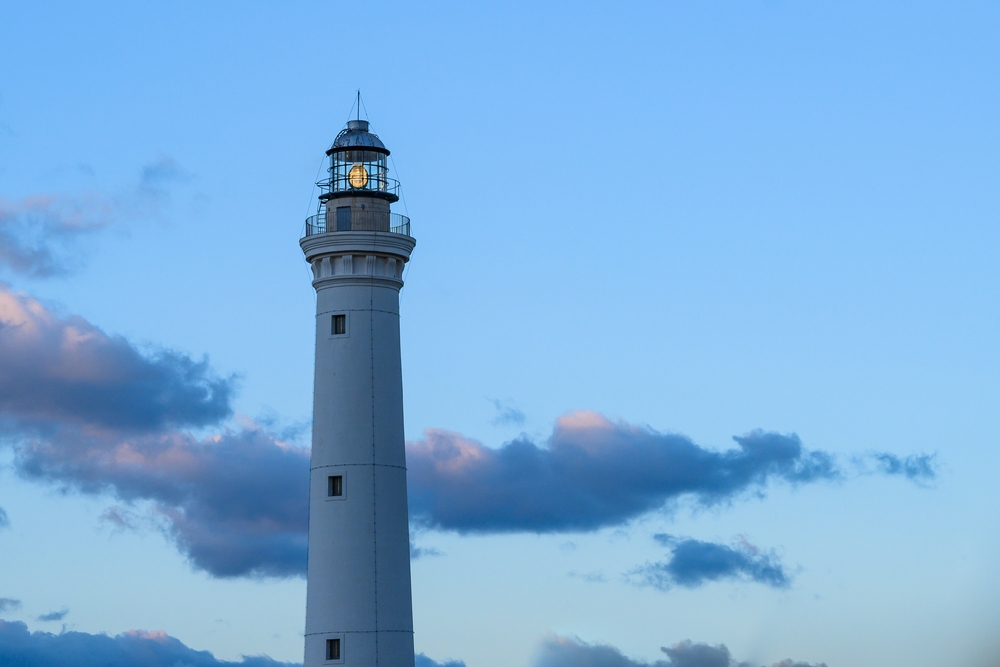 The town itself is characterised by traditional, flower-filled alleyways. As you stroll around the town, you will see wide, richly painted doorways which would once have accommodated carts but now you'll instead often find the residents sat outside them just watching people go by. Make a bee-line for one of the town's prettiest streets – Via Venza – covered in bougainvillea and jasmine. Or stop in the Piazza Carlo Barbera where you will find a giant outdoor chess board.
Many streets lead from its main square – the Piazza Sanctuario. This is where you will find Il Santuario il Museo. This fortress-style structure was so built to protect it from pirate attacks. However, the interior is very different with a beautiful marble altar and a 16th statue of San Vito, attributed to Gagini. It is also home to a museum housing a collection of the votive offerings to the saint along with a collection of wallpapers, silverware and more. The views from the terrace of the building are spectacular.
The other main building of note in San Vito Lo Capo is the Centro Culturale e Teatro. The Teatro di Anselmo Caradonna has 300 seats and often has a calendar of shows. There is also a museum here which provides an insight into the local fishing industry and the seas around San Vito Lo Capo.
No visit to San Vito Lo Capo would be complete without also spending some time on its beautiful beach. The turquoise blue sea laps against the 3 km stretch of white sand which slopes very gently down to the sea bed making it perfect for families with young children. Incidentally, this is also a great beach for wheelchair users.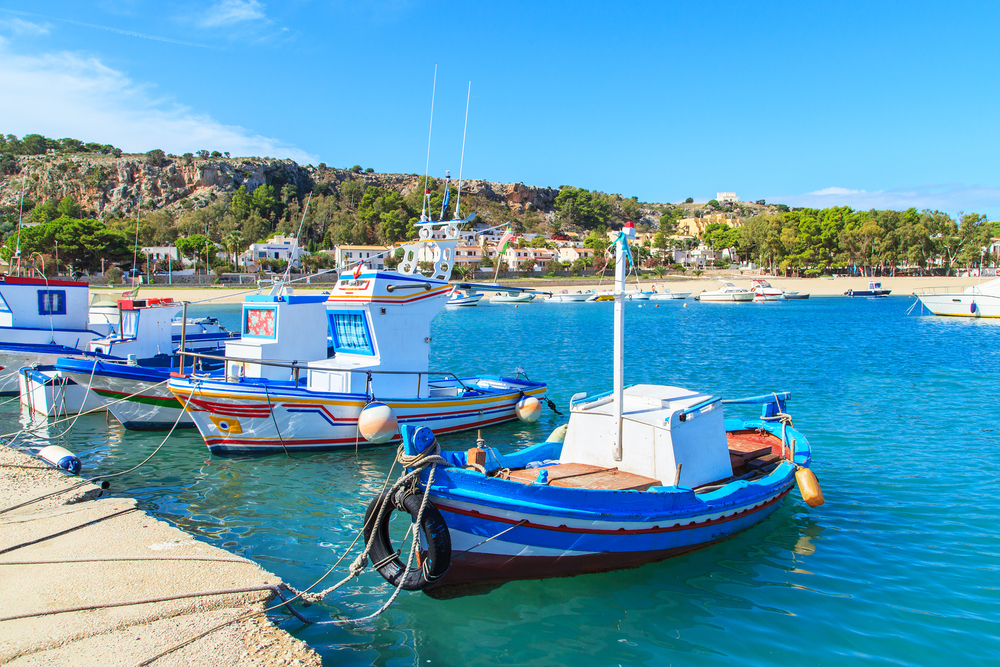 And it's also well worth travelling outside of the town to explore the afore-mentioned Zingaro Reserve, home to numerous plant and animal species. It covers a 7 km stretch of coast that sits between San Vito Lo Capo and Castellammare del Golfo. The reserve is open to visitors all year round with a number of pathways to walk along making it a paradise for keen walkers and hikers. It is also where you will find the Torre Uzzo, a cave that dates back to prehistoric times and where rock paintings, flints and more have been discovered. There are a number of other caves here including the Racchio, Zubbia and Cavalli caves.
But in the Summer months, as well as enjoying the reserve on land, you can also enjoy the Zingaro Reserve off land by scuba diving in the sea here. San Vito Lo Capo is the perfect place to visit for sports enthusiasts. As well as scuba diving you can also enjoy snorkelling, SUP and canoeing as well as sailing. And it's popular with climbers too who scale the rocky cliffs here as well as hang gliders who take off from `Monte Monaco.
Events in San Vito Lo Capo
The most famous annual event in San Vito Lo Capo is its Couscous festival. Held every September, it attracts hundreds of thousands of visitors. Couscous isn't the only foodstuff celebrated but it's definitely the hero of the show! During the event there will be cooking shows, wine tasting, tastings, talks and more.
Also of note though is the Festa di San Vito which celebrates the landing of Vito in this area, the Festival degli Acquiloni (Festival of Kites) and the Climbing Festival of San Vito.
Where to stay in San Vito Lo Capo
Villa San Vito is a 7 bedroom villa in San Vito Lo Capo sleeping up to 16 guests. Locations don't get much more perfect than this – it's just a one minute drive or five minute walk to the beaches.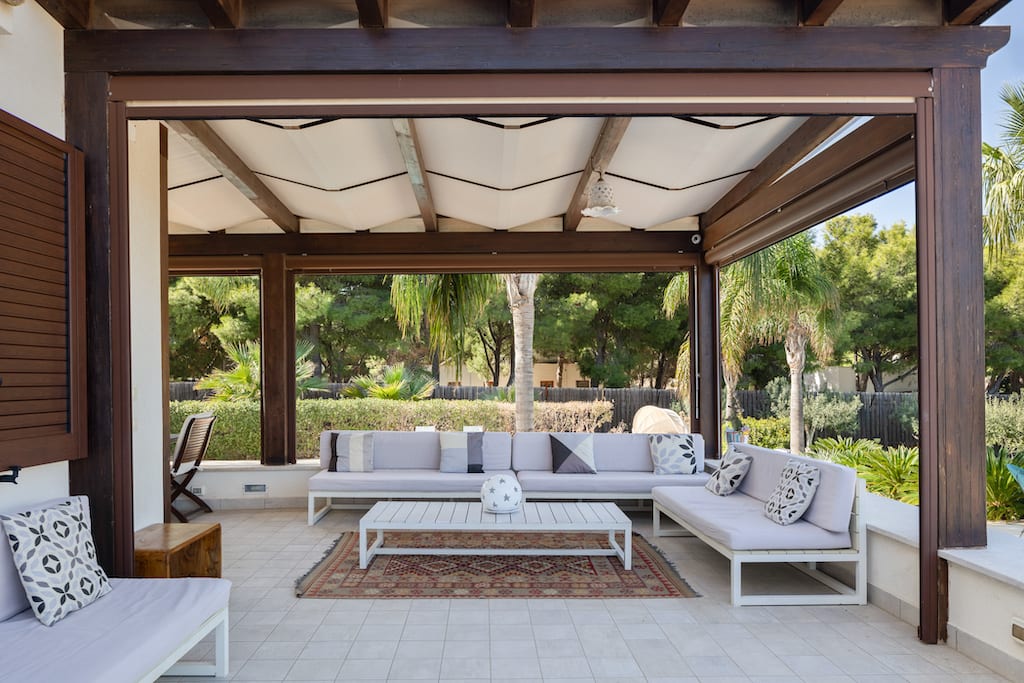 How to get to San Vito Lo Capo
By Plane The nearest airports are in Palaermo to the east and Trapani-Birgi to the south west of San Vito Lo Capo.
By Boat The nearest ports are in Trapani (50 minutes drive away) and Palermo.
By Car It is easy to get to San Vito Lo Capo by car. There is parking at the entrance to the town approximately a 15 minute walk from the historic centre and beach. There is another car park at the port. Parking can get busy during the Summer months.
By Bus San Vito Lo Capo can easily be reached by bus.