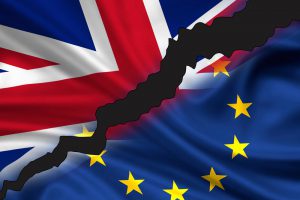 Unfortunately, ever since the UK took the decision to leave the EU, the cost of some holidays abroad has increased as the pound has plummeted against the euro. However, 48 hours after Teresa May triggered Article 50 and the official process to formally leave Europe finally began, we look at what this actually means for those looking to holiday abroad over the next few months.
Is my passport still valid?
Yes, it certainly is. UK passports currently have the words 'European Union' stamped on the front cover in accordance with EU policy. Certainly in the short term we don't see this changing and any new passports issued in the next few months will look exactly the same. In fact, it's highly likely that there will no change at all until negotiations are complete and we formally leave the EU. In any case, whatever happens with regards the timings of our formal departure from the EU, your existing passport will still continue to be valid until it's expiry date. Once we have left, the replacement passport will be identical in size to the existing passport but will obviously look slightly different.
Will my flight be affected?
One of the advantages of being within the EU is the 'open skies' agreement that allows any carrier to fly on any route within the European Union.  Certainly some airline bosses are voicing concerns that the UK doesn't have a plan in place to maintain these air links with Europe. Given that airlines plan flights 12 months in advance, and Brexit negotiations must be complete within 2 years, then effectively airlines have just 12 months from now to ensure that the UK government finalises any agreement. Otherwise, the risk that airlines could be forced to cut their flights both from and to the UK is a very real one. There is a way round this though which is for UK airlines to move operations to one of the remaining 27 EU countries. This would then allow them to continue to fly intra-European routes and this is certainly a likely route the airlines will take.
Another impact we may see affecting your flight is the level of compensation UK travellers are entitled to if flights are delayed or cancelled. The EU directive on this enables British holidaymakers to currently claim up to 600 euros in compensation for delayed flights. Post Brexit, flights in and out of the EU will still be governed by this directive but it could become harder to claim your compensation – not that it's always easy now! – and you may have to make the claim through another country in order to be successful.
Will my holiday be more expensive?
Certainly, eating out and shopping on the continent is currently more expensive for UK travellers than it was this time last year due to the plummeting pound. If your accommodation is priced in euros, you're also going to be paying more than in 2016 based on current exchange rates. That said, there are ways to ensure you don't see a ridiculous hike on your travel costs. As an example, Bookings For You have a range of properties to rent in Italy priced in British Pounds, ensuring no increase in your costs versus last Summer. And, for those properties priced in euros, don't be afraid to ask about discounts in order to offset the currency fluctuation. I'm very much of the school that, 'if you don't ask, you don't get!'
Am I still able to move through Europe?
Again, for the time being, nothing changes. The status quo continues so if you're travelling between European countries on the continent, thanks to the Schengen arrangement, most borders have been removed. At others, you may just have to wave your passport to the officials on duty. And, at airports, UK citizens can still use the fast track lanes for EU citizens. Down the line, once negotiations are complete, this may get trickier. Some believe that we may find ourselves subject to a much more complicated system more similar to the ESTA process to enter the USA. This could potentially require us to enter our data online and pay a fee in order to be provided with the necessary paperwork to travel within Europe. We may also need to provide fingerprint data on entry, again similar to the entry process to the USA. But, don't be too concerned for now. This is a couple of years away. For 2017 and 2018, nothing will change. And we have to look at this issue from the other side too. ABTA research showed that in 2014, UK holidaymakers spent nearby £20 billion in EU countries. Surely these countries aren't going to want to make it harder for us Brits to spend our hard-earned cash with them!
Is my EHIC card still valid?
The European Health Insurance card is a great benefit that we have historically enjoyed as a result of being part of the EU, entitling us to almost free healthcare in all EU countries on the same basis as residents living in those countries. Post Brexit Brits will no longer automatically be entitled to this. However, it's not a foregone conclusion that we will lose these rights post negotiations. After all, there is a Swiss precedent we may be able to replicate. Switzerland is not a member of the EU but is a member of the scheme.  Should Britain remain within the European Economic Area (EAA) as are Iceland and Norway, it could continue to keep reciprocal healthcare with those EEA/EU countries. But this would mean a cost to the UK government. It's just a case of having to wait and see! However, if it doesn't continue, the one thing I would be almost certain of is that insurance premiums will increase as the insurance companies face a higher number of claims.
Will we see a return to high mobile phone roaming charges?
The good news is that roaming charges are being eliminated in the EU in June 2017. Roaming charges within the EU are currently capped at 4p for minute for calls, 2p per minute for texts and 4p per MB of data. Finally, from this June, UK residents can travel to the EU and make calls without facing the extortionate extra fees the phone companies impose and all fees will be cut to zero. The danger is that, once we leave the EU, mobile phone companies could start re-imposing these charges but this would be a massive step back and would be so unpopular with customers that my gut feel is that this won't happen.
Will I get a good rate on my currency?
Unfortunately, ever since Britain voted to leave the EU, the currency has plunged and it's certainly not a great time to have to buy your euros. That said, trying to predict currency fluctuations is near impossible. The only thing that is likely is that the market will remain volatile for the foreseeable future! One possible option to try and secure the best deal possible is to book your currency requirements ahead of time. Some companies do offer the option of cancelling currency orders up to 24 hours before collection so if you find the currency moves in your favour, you can cancel and re-order. But if it moves against you, you have at least managed to lock in the best rate that you can. Another great option is to take out a credit card specifically designed for use overseas. Normal credit and debit cards charge additional costs and fees to use the card abroad.  Some of these transaction costs can be as much as 2.99%. However, there are other options out there. The Halifax Clarity credit card is the perfect solution for those travelling overseas and charges absolutely no fees for using it abroad.
Will we see a return to duty free?
Yes, this is highly likely. Since 1999, British travellers have not been entitled to duty or tax free purchases within the EU. After Brexit, Europe will revert to the same status as the rest of the world, meaning travellers should be able to buy cheap drink and tobacco in limited quantities for transportation abroad. However, this isn't necessarily the good news that you would expect. Whilst we may have been without duty free for the past few years, we did benefit from being able to bring home virtually unlimited amounts of duty paid goods. A return to duty free will, without doubt, be a return to severe restrictions on how much you can bring back with you.
So, all in all, plenty of potential changes down the line but these are probably going to be a long time in coming. So for the time being, it's very much business as usual! Rest assured, you can book your 2017 holiday safe in the knowledge that nothing will be changing this year at least. So, after reading this, if you're tempted to start searching for your Summer holiday now, do check out the apartments and villas in Italy that Bookings For You offer or get in touch if you'd like some help choosing the right accommodation for you.