This week we're interviewing Craig and Lisa who together make up the team behind Our Lives in Italy, a 'warts and all' blog about their life in Italy since they moved there from the UK in 2016. Currently living in Calabria, a region many tourists are less familiar with, it has been our pleasure to find out a bit more about their lives in this most Southerly spot in Italy.
Please introduce yourself….
Our names are Craig and Lisa McKnight. I'm 49, whilst Lisa is 54. We both originally worked in the legal profession, Lisa as a legal secretary and myself as a family solicitor in Nottingham and Leicester. I'm originally from Middlesbrough in the north east of England, whilst Lisa is from Stood in Kent.
In 2016, you moved to Italy. Why Italy?
We both decided on the move because the life of a solicitor is not what you see on the TV! We both worked long hours, and we frequently left the house at 7am and didn't return on some occasions until after 7pm. As I specialised in Family Law, most of my work was paid in fixed fees by the government, and I certainly didn't receive the riches that you see in the newspapers. I frequently had to work weekends too.
We were having dinner one night and we both decided that there had to be more to life than this. When I was applying to university I was either going to be a lawyer or a teacher, so we both decided to retrain as English teachers. We did online courses with weekend classroom study at the same time as doing our normal jobs.
I suggested Italy, as I had been there many times on holiday. Lisa had only visited Venice. When we were looking for places to teach, we looked at northern Italy, simply as I had never visited anywhere further south than Siena on my holidays.
We noticed a job advertised in Piacenza, which is in Emilia Romagna, and is about halfway between Milan and Bologna. It has a mainline railway station, so we thought it would be easy to visit other places, because at that time we did not have a car.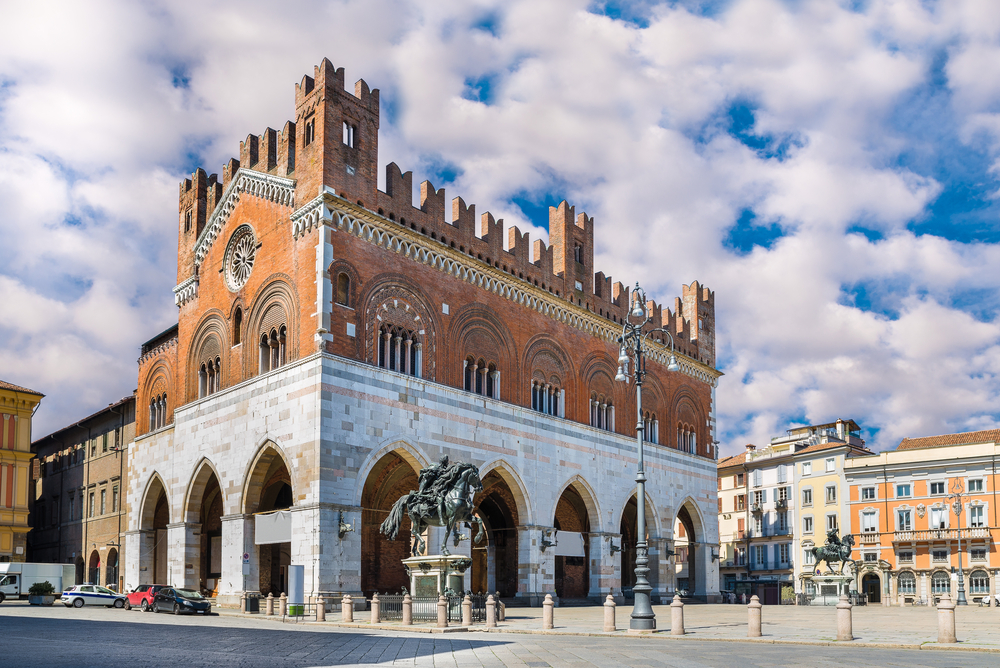 However, the most important thing that we found in our research was that there were a lot of delicious local specialities both in Piacenza and nearby! There was also a local chocolate festival a few KM away every year, and also it was easy to reach Cremona, which is the home of torrone (Italian nougat)!
Piacenza is also surrounded by vineyards, so there were lots of places to visit to try the local wines so we could decide which one was our favourite!
You have subsequently moved to Calabria. What was the reason behind the move?
We had lived in Piacenza for three years and decided it was time for a change, We had experienced the north of Italy, so we decided it was now time to try the south! Also Piacenza is a long way from the coast of Italy, and we both grew up living near the sea, so we wanted to move somewhere where it was easier to get to the beach, especially in the summer!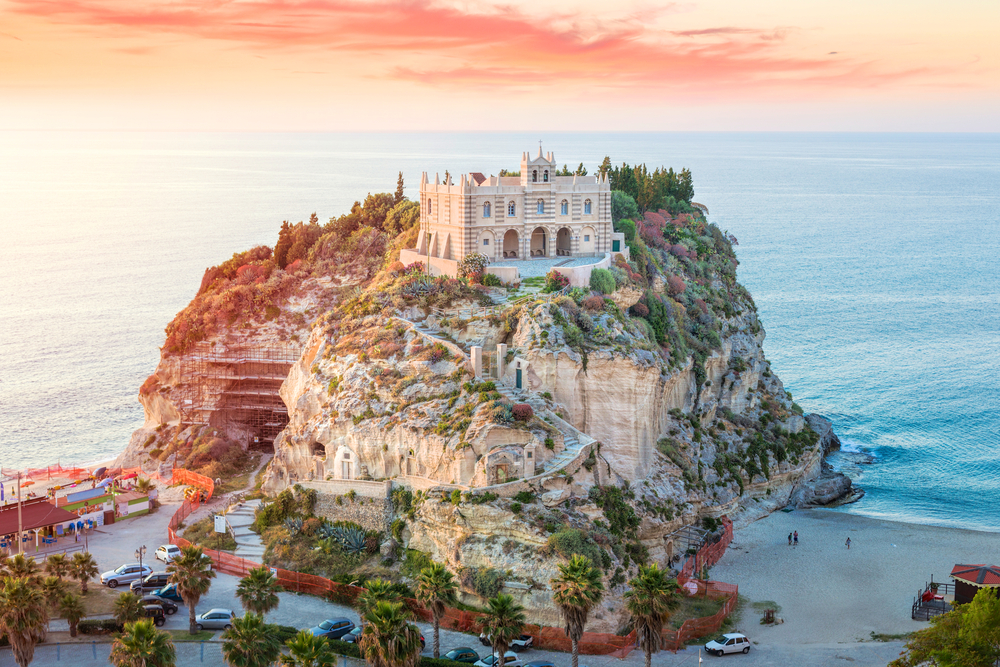 Tell us about where you live now.
We live in a town called Melito di Porto Salvo in Calabria. This is the most southerly town in mainland Italy and is right on the toe of Italy's boot, and has population of about 11,000 people. We were very lucky to find an apartment nearby just above Melito, where we have a panoramic view of the sea through one window and a view of Mount Etna in Sicily through the other window.
The nearest major city is Reggio Calabria which is about 30km away. Sicily is also a short ferry journey away, and takes about 20-30 mins depending on the route you take. There are miles and miles of beautiful coastlines and beaches here, known as the 'Violet Coast'. It is amazing to wake up on a morning, decide to go to the beach and be there within 5 minutes! The main holiday hotspots locally are Scilla, Tropea ( home of the red onions that you see in Sainsburys!) and Pizzo, which is the place where my favourite ice cream dessert tartufo was born!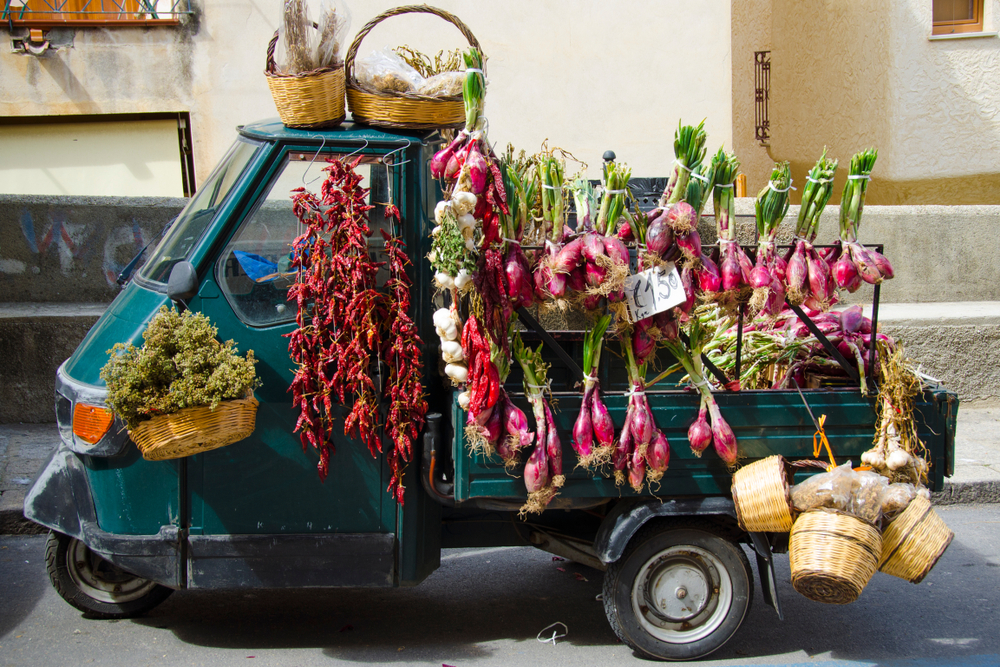 We are also 2km away from the Aspromonte national park, so we can escape to the mountains during the summer heat!
How does Calabria compare to the other regions of Italy you have visited?
The thing I first noticed was the lack of British tourists here, which is very strange considering there is an international airport nearby which is served by the usual low cost airlines.I think that if people come to this area they stop at Villa San Giovanni to get the ferry over to Sicily, Either that, or they still have this vision of Calabria being ruled by the mafia! We have lived here for a year and have never seen any evidence of that!
We both feel that the people here are much more friendly, hospitable and welcoming than in the north. We live above our landlords, and they frequently invite us down to join in family meals and won't let us leave until we assure them that we can't eat another crumb! They also frequently bring us fruit and vegetables from their relative's garden, and we cook them something in return to say thank you! They are also very patient with our very bad Italian!
There is also a lot of variety of food where we live. When we lived in Piacenza, the food in the local independent shops was limited as we were very much inland. However, here the fishmongers are always stocked with swordfish, mackerel, prawns, clams and mussels. They also like their spicy food here, so there are a lot of chillies available. This is great for us, as we spent 4 months travelling around Asia, and love spicy food.
Add to this the courgettes, aubergines, peas, beans, sweet peppers, onions, celery, and more citrus fruits than I knew ever existed, I can confirm it is very difficult to go hungry!
The climate is noticeably different here. From March onwards the temperatures start to reach 20 degrees, reaching 35-40 in the summer months. Even the winters are not cold here, and I think I only wore my thin coat about three times during the winter. I have had to permanently pack away my thick winter coat that I had in Piacenza. It now only comes out if I am going back to England for Christmas!
Can you see yourself returning to the UK again in the future or is Italy home for you now?
Italy is definitely home for us now, but who knows what will happen in the future! If we ever move back to the UK it will be somewhere near the sea.
What do you think the key differences are between Italians and Brits?
While Brits sometimes look at food as fuel for the body, it is a religion in Italy. If you are at a party or someone's house in Italy and the conversation is flagging, start talking about food. The conversation will go on for hours. There are also the regional differences that you get in food and wine here in Italy which you don't seem to get in Britain these days.
What is your favourite region / place in Italy and why?
I know I'm biased, but where I live now is the best region in Italy for me. The people are amazing, the food and wine outstanding and I have my pick of beaches nearby. We also have Sicily or the places I mentioned above within easy travelling distance if we decide we need a weekend away.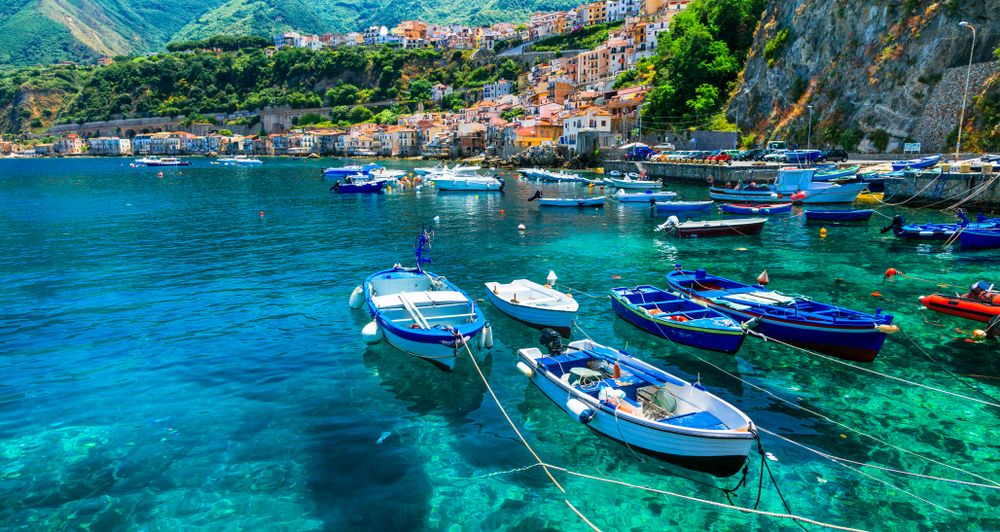 What advice do you have for anyone travelling to Italy for the first time?
Don't just go to the same places recommended on the UK TV travel shows. This country has so many hidden jewels which are never mentioned in the guidebooks, so do a little bit of research before you go, as you may find one of these gems! For example, since the guidebooks say very little about Calabria I bought a book called '52 Things To Do In Calabria'. This has helped me to find places in this beautiful part of the country which I would otherwise not have found.
How do you feel about travel in the light of COVID-19?
Covid-19 made us all review our attitudes regarding travel. Although, thankfully, we were not hit very hard here in the south of Italy, during lockdown we were only allowed out to go shopping for food, or certifiable emergencies. We were not allowed out of our houses for any other reasons, even for exercise like in the UK.
I think everyone has a responsibility to be sensible and safe if they travel at the moment. The virus is under control in some parts of the world, but it is still there. It hasn't suddenly disappeared. Here in Italy people normally do the opposite of what the government tells them, but even now everyone is still wearing a mask and using hand sanitising gel wherever it is available. I had to travel to England recently and took an internal flight in Italy. My temperature was checked when I entered the first airport, when I entered arrivals at the second airport in Italy and before I checked in for my flight to England. When I arrived in England there were no checks at all, and the vast majority of people were walking around with their masks on their chins, not social distancing, etc. It is therefore not a surprise to me that there are a few local hotspots flaring up in England.
Do you have any trips planned at the moment?
The next place on our list are the Aeolian Islands which you can reach from Sicily.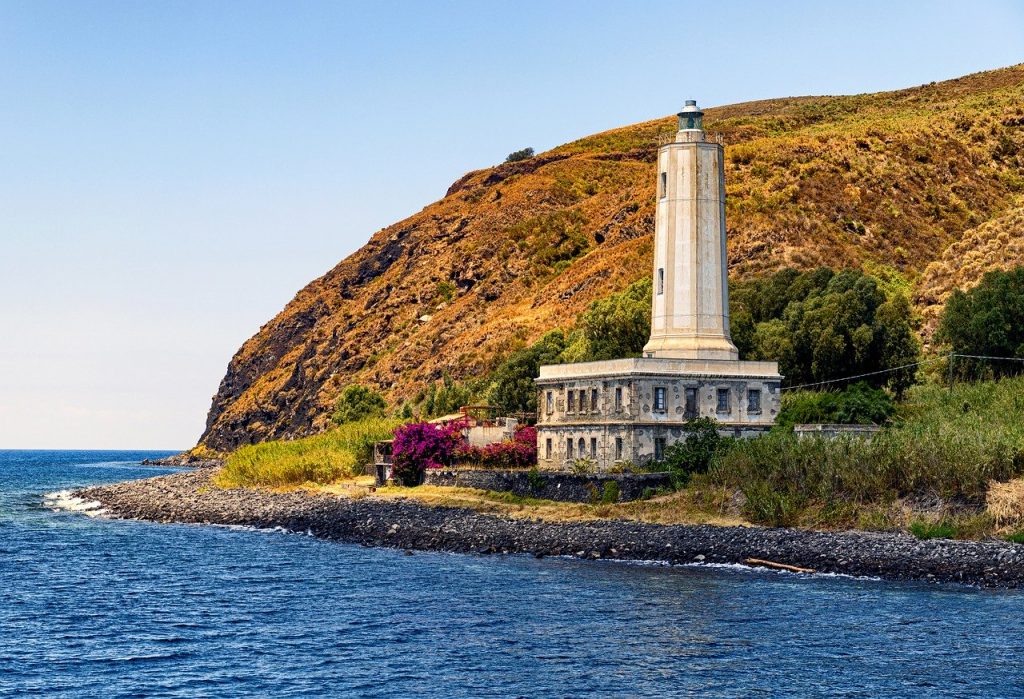 What is on your Italy bucket list?
Italy is one big bucket list! Once you think you've seen it all, you find something else!
If all this talk about Calabria has whetted your appetite and you'd like to find out more, then head over to Our Lives in Italy where you'll find a host of fantastic information about the region as well as about what it's like to be living there day to day. In the meantime, a massive thank you to Craig and Lisa for answering all our burning questions! We hope to be able to visit you in Calabria soon!