At the very start of the pandemic, even though travel might not have been possible, Bookings For You took the decision to continue to inspire future travel to Italy through our blog. Over the past 12 months, writing has provided us with an outlet for our time when we'd normally be taking bookings and helping guests plan their next villa holiday in Italy. Whilst there is happily some light at the end of the tunnel and we are starting to feel more optimistic about our prospects of returning to Italy in the not too distant future, with travel to Italy still not possible, we thought it was about time we shared some other sources of inspirational content for those of you keen to holiday in Italy again.
This week we're chatting to Matt and Gemma, the duo behind The Travelling Tedaldi. Gemma set up the blog back in 2015 when she went travelling around the world with her best friend Meryl as a way to let family and friends keep up to date with where they were and what they were getting up to. Since then it has naturally evolved and grown into a 'proper travel blog' where Matt and Gemma take trips, properly documenting and writing about their experiences to help and inspire others looking to do the same. They have travelled extensively in Italy and have heaps of great content on Italy on their blog so we thought they were the perfect bloggers to kick off our series of interviews with.
Over to Gemma to tell us more…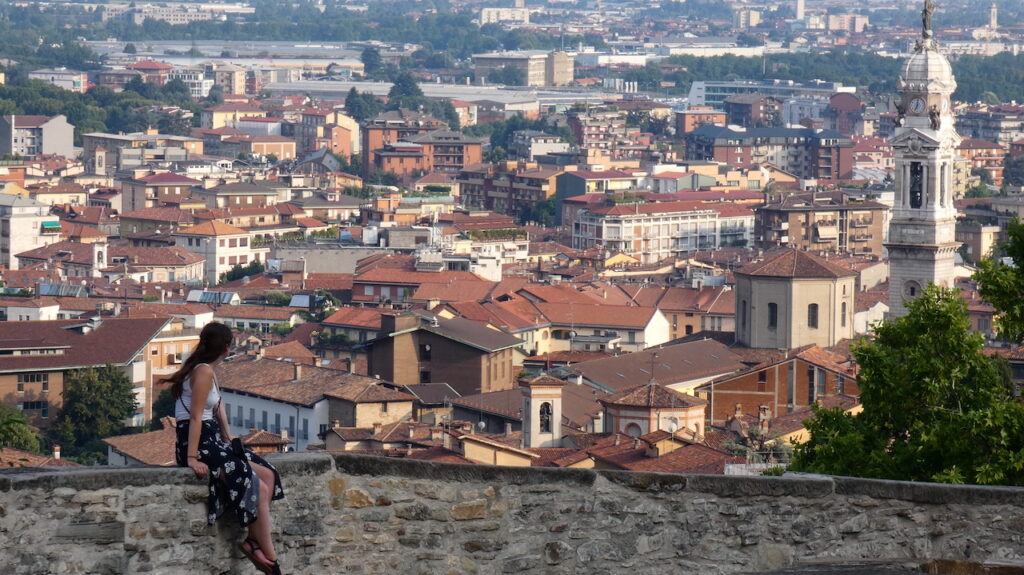 Is blogging your full time job now? 
Not yet, no! I work as a landscape architect and Matt works as a design engineer. We do enjoy our day jobs, but to be able to travel as our full time job would be the dream!
Your favourite country is Italy. Why? What makes it so special for you? 
I think its partially due to my family heritage, but also the food! You can't visit anywhere in Italy without meeting someone new who has such a passion for food you just have to experience it for yourself.
Where have you travelled to in Italy to date?
We've travelled to lots of places throughout Italy! Bergamo, Verona, Varenna, Lake Como, Venice, Rome, Bologna, Pisa, Florence, Lucca, Cinque Terre, Riccione and Cesenatico.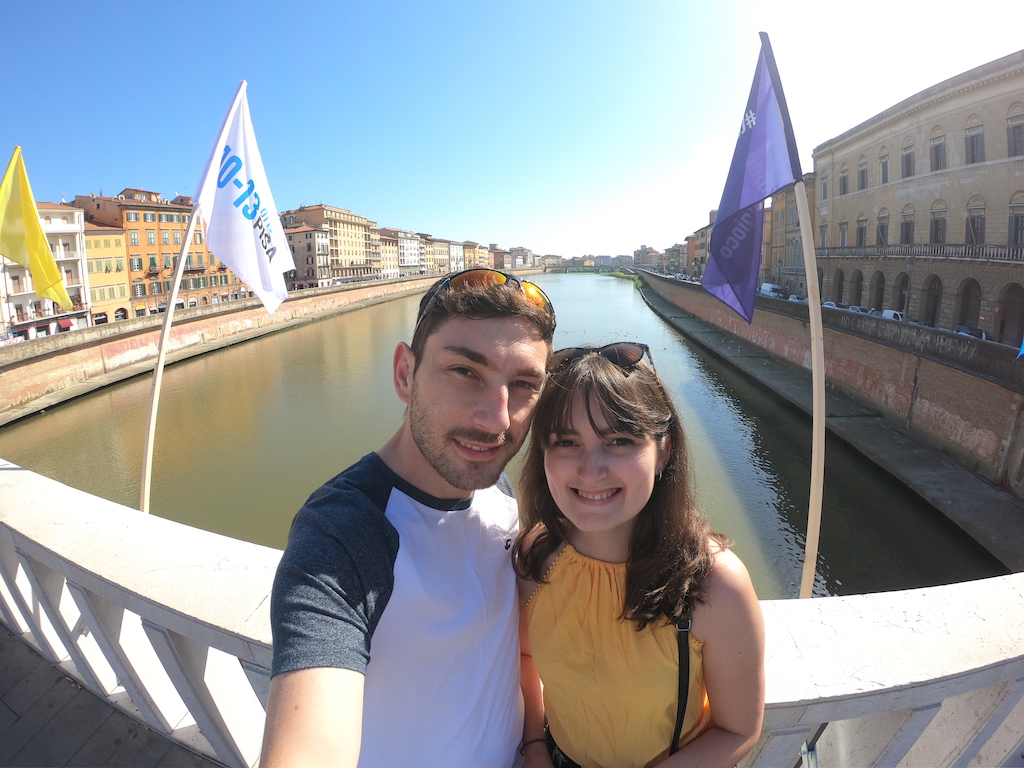 But our favourite place is probably Rimini. It is so laid back and a completely different feel to the rest of Italy. We visited during the shoulder season and it was so quiet as well! It is also really easy to get to other locations from there with the public transport system.
Most memorable thing from your time in Italy? 
Without a shadow of a doubt the food! 
How do you decide on where you will travel next? 
It's always tricky as we have such a big, (and growing!), list of destinations that we would love to visit. It's normally down to how long we would like to spend there and when we could get there avoiding the crowds, that ultimately picks our next place to visit.
Where are you planning to travel to next and when do you hope that will be? 
The next places we are hopefully travelling to are all in the UK! Lots of coastal and mountainous destinations through south west England, Wales and the west coast of Scotland. That being said, we do have plans that have been put on hold for trips to Japan, Norway and another campervan trip through Europe… We really want to experience the Italian dolomites! It's long been a dream of both of ours to visit the area for the hiking and the Via Ferrata, and now we have our campervan, we can't wait to drive over and explore!
How do you decide what to see and do during a trip?
We often start with seeing a photo or post from another travel blogger of a destination that we would love to go to and get stuck into planning our own trip from there! We always look out for ways to hike or take the train from place to place, to get out into nature and experience the scenery, and more often than not we want to camp. So, taking that into account, we end up with quite a good list of places to visit that we then have to whittle down. If we are working alongside a tourism board and they want us to do something in a specific season or a specific thing, then we base our itinerary around that.
What have you missed most about travel over the last 12 months? 
Without a shadow of a doubt, exploring new places, meeting new people and eating new food. They are the backbone of travel and we want to have those experiences back in our lives already! We miss new food so much we tend to cook a lot of recipes from other countries now just to get a sense of travel at home… We've got rather good at ramen!
Have you been lucky enough to get away since the pandemic?
We were lucky enough to visit Exmoor National Park during October last year for 5 days and it was bliss. Being able to visit a new place and camp outside under the stars was something we both needed after being in a top floor flat in a city centre for months on end! We haven't been able to visit anywhere else since March 2020 so it was great to be able to get a little bit of nature back in our lives even though it was only temporary.
What advice would you give to others about travelling?
Take it slowly. Don't travel around at such a fast pace that you burn out and don't enjoy the destinations. That and always rent a campervan if you can!
What's your favourite photo from your adventures and why?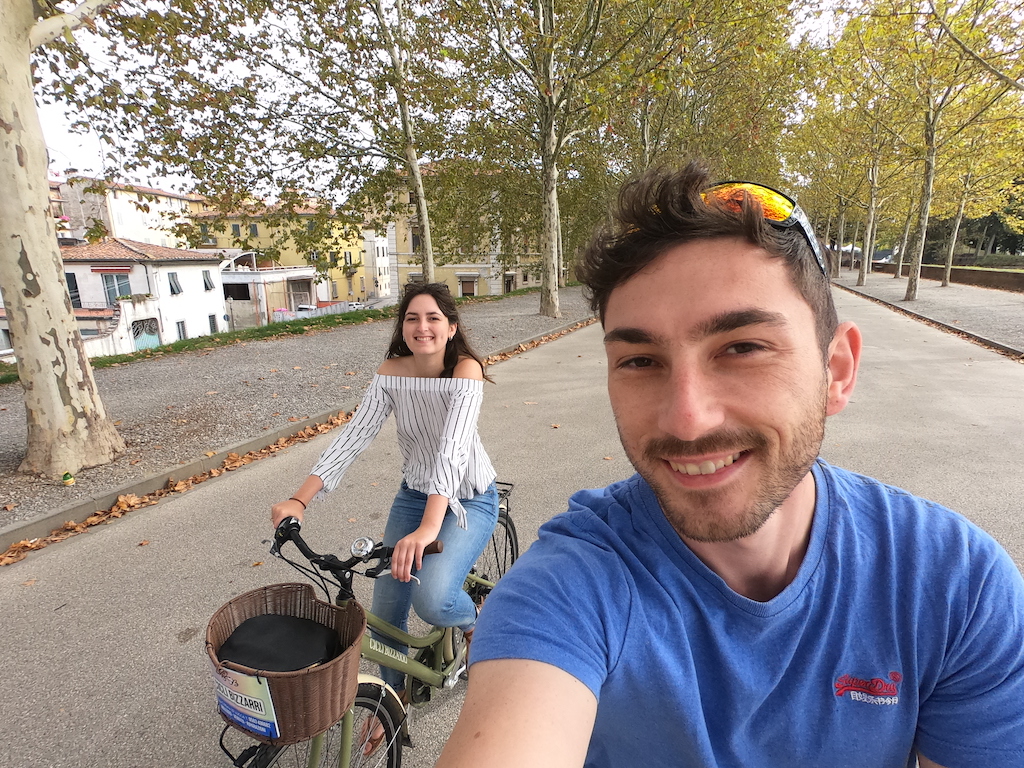 Oh now that's a tough one! We've been to so many places together its really hard to pick just one… I think some of our favourites are the ones where we are the only people around, like in the mountains of Switzerland or exploring the lesser know waterfalls in Iceland. That and the ones where we are cycling along trying to take a nice photo of the both of us without falling off!
What Bookings For You villa do you like the look of most and why? 
Casa Privata in Val D'Orcia, Tuscany. It is the most stunning building with a pool and the location with those views is incredible! We would absolutely love to stay there with all our family as a big post pandemic celebration!
We think Gemma's got great taste! Casa Privata is one of our favourite Tuscany villas and, given her love of nature, we know she'd instantly fall in love with the setting, surrounded on all sides by rolling hills, with not another soul in sight.
If you'd like to read more about Matt and Gemma's adventures in Italy, then check out their blog. Find out their favourite villages, towns and cities in Italy, discover how they recommend best spending a day in Cinque Terre or look at how they spent a weekend split between Florence and Pisa. Happy reading!