Continuing our 'interview with a blogger' series, this month we're talking to our Brand Ambassador – Lisa, from Travel Loving Family.
Tell us about your blog.
I set up Travel Loving Family nearly three years ago whilst on maternity leave. I didn't expect at the time that it would become my full time job. Travel Loving Family is a UK family travel blog which shares travel tips, giveaways, destination guides and reviews from family holidays and days out in the UK and abroad.
I've always loved travelling and as a parent I love sharing my passion with my boys and husband. I've been fortunate to visit 80+ countries and have worked in the travel industry for 20 including 5 years in the USA. Past job roles include Shore Excursions Manager for P&O Cruises which involved reviewing excursions and attractions around the world and Indian Ocean, Caribbean & USA Travel Specialist for Abercrombie & Kent, the luxury tour operator, which involved extensive travel reviewing hotels, resorts and attractions.
I recently set up Cruising With Kids, with two fellow travel bloggers (Claire from from Tin Box Traveller and Sarah from Extraordinary Chaos). It's designed for parents looking for cruise reviews, tips for cruising, port information and pre-cruise ideas. The three of us are cruising with our kids in the next few months onboard NCL, Royal Caribbean and Celebrity so expect lots of cruise video footage!
What do you love most about travel?
I love the buzz from discovering new places, exploring hidden gems, meeting locals and trying new food. I'm very fortunate as my boys and husband share my excitement about travelling.
Where has been your favourite place to visit?
Ooh so many places. The one that immediately springs to mind has to be our old home city of Savannah, Georgia, USA. We lived there for three years and so it will always have a special place in our hearts. We hope to return soon to catch up with old friends.
What is your favourite place in Italy? And why?
Again this is a difficult one as I love Italy and I've been fortunate to travel extensively throughout the country, mainly during my time at sea. I love Venice and Rome which are both vibrant fun cities to just wander around with a camera in hand. Our family holiday in Lake Maggiore in the Italian Lakes this summer was simply magical. We fell head over heels in love with the region and became pro's at jumping on and off boats to explore lakeside towns and local markets. It wasn't an area we had ever considered visiting before, but thanks to you Jo we didn't return to Venice where we had been considering and instead tried somewhere new. We are so pleased that we did! Lake Maggiore has so much to offer for families and the young at heart (aka big kids like my husband and I!) Here were our fave attractions… (just watching the video footage of the cable car makes my legs start to ache!)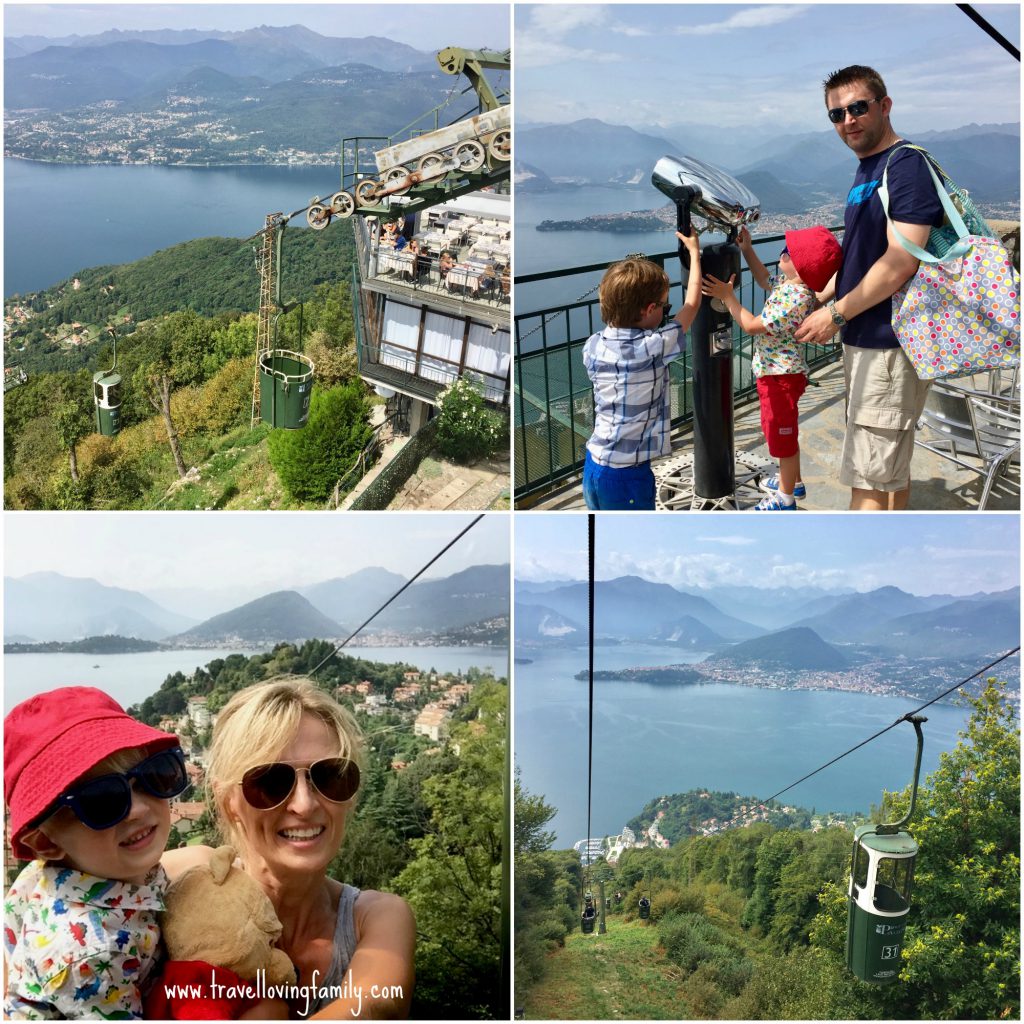 I obviously cannot answer this question without mentioning our incredible visit to Tuscany this weekend. I have visited the region many times during cruise ship calls into Livorno and so I couldn't wait to drive through the rolling Tuscan hills and spend time in Florence and Siena. For foodie lovers, history buffs and movie fans a visit to this region is an absolute must! I am still downloading pics from our weekend away, I couldn't help but take photos of all the stunning architecture and beautiful views. Full reviews coming soon.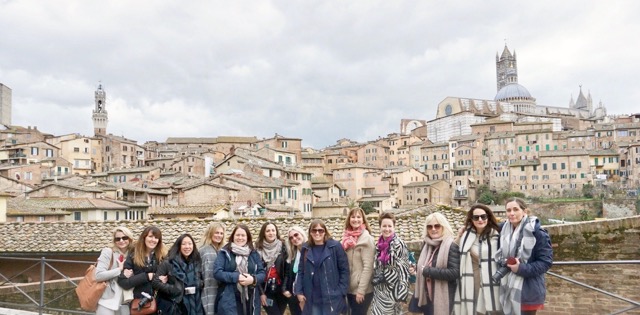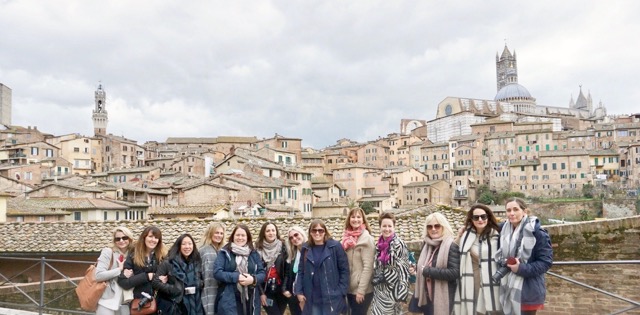 What's your best tip for travellers and holiday-goers?
Do your research before you travel. Annual leave is so precious it's a shame to waste time abroad by not having at least an idea of what you wish to do whilst you are away. Read blogs, check out Instagram etc for travel inspiration. I'm a big believer in making some plans but leaving some time to be spontaneous too, often our impromptu adventures are the times we enjoy the most however there is nothing worse than returning back from holiday and finding out that you've missed an incredible experience/restaurant/sight.
How do you decide what to do when you go to a new destination?
I spend hours online, checking blog posts, reading travel sections of newspapers, looking on Instagram for inspiration. We discuss as a family and make sure everyone has a say in our plans and factor in some spontaneous exploring time too.
How do you decide which place is next on the 'to go' list?
So difficult! At the moment we are trying to visit the places with our boys that we feel are best seen through their young eyes. For example over the next 18 months we intend to revisit Orlando and we are hoping to book a trip to Lapland for this December too (as my eldest has already started to question Santa's magical abilities and we want to hold onto the Christmas magic for as long as possible!)
What's your favourite photo from your adventures, and why?
Ooh so many.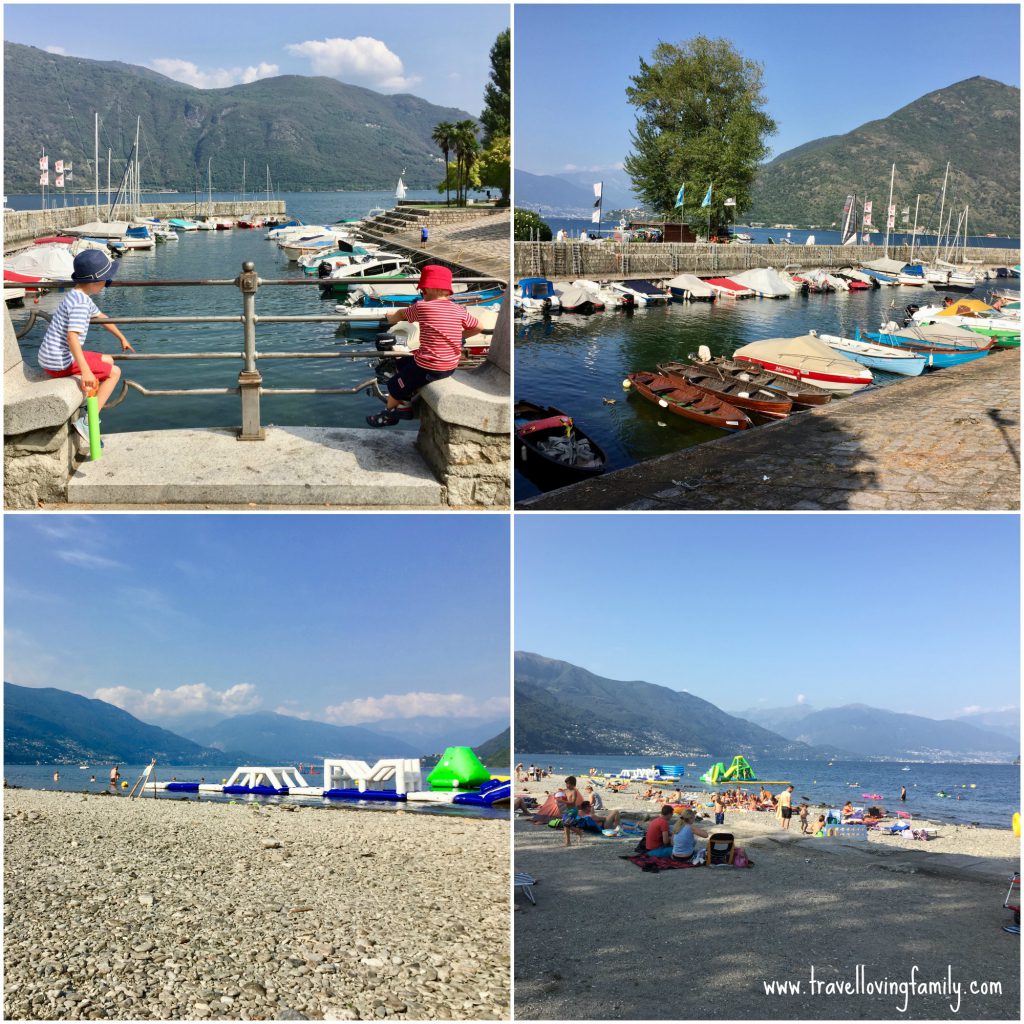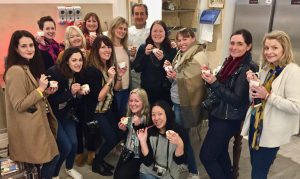 What's your go-to dinner party anecdote about your travels?
My husband and I often end up talking about our time working at sea as we met working on ships so it was a very special time for us. I was the shore excursions manager and I often share funny stories of how fussy the passengers were… ('what side of the boat will we see whales and dolphins' they used to ask during boat tours! Requesting refunds for not seeing rhinos and elephants during safaris in Africa etc!)
We also talk about our two years spent living on a narrow boat before kids came along, our eldest sons reaction to meeting Mickey Mouse aged 11 months when we took him to Disney World… so many anecdotes to mention here!
Which Bookings For You villa tempts you the most?
Now this is an easy one to answer! Villa Le Capanne was the perfect base for our weekend in Tuscany. The Giovannini family who own the 100 year old villa are quite simply the warmest, most generous and hardworking family I have ever had the good fortune to stay with. I couldn't speak to them when we left without getting emotional and blubbering! The authentic Tuscan food they served was amazing, (my belly is rumbling at the thought of it). It was such a treat to stay at the villa, particularly in the suite where I was based. I'll never forget opening up my bathroom window in the morning and looking out on the rolling hills with roaming deers and wild boar. For a ladies weekend it was the perfect place to chill out. In the evenings after a day of sightseeing we would return back to smells of Italian food cooking by Fabiola the mum, enjoy a brew around the roaring log fire, have a dip in the hot tub… After a delicious dinner (where you literally could not fit in another bite of food, hence why I wore my PJ's on the last night) we would have our own party and sing loudly until the early hours. It was great knowing that we couldn't disturb anyone as the nearest neighbours live 100 acres away!
And finally, do you have a favourite saying or quote about travel or sightseeing?
I think it has to be – The only trip you will regret is the one you don't take.
As parents we would much prefer to spend time with our boys exploring a new place then spend money on material things that they won't remember.