The Bookings For You team are always on the look out for new villas and apartments to add to our Italian property portfolio so we were incredibly excited when we came across Villa Lucchese. Now available exclusively to rent with us, this is a charming 4 bedroom villa comfortably sleeping up to 12 guests and situated in the most idyllic of settings with views stretching over ancient Sicilian valleys.
The Sicilian villa is owned by British born Donna and her husband Gary and, over the years, they have put their hearts into creating a warm and welcoming, 4 bedroom family friendly villa with the help of their three sons. Comfortably sleeping up to 12 guests, this villa gets 5 star reviews every single time.
The family fell in love with the Mediterranean's largest island back in 2001 when their sons were both teenagers. In Donna's own words, 'Suffice to say arriving at the port of Palermo with the purple and red dawn light reflecting off of the rugged mountains and the newly washed streets was a breathtaking site. We now know that we fell in love with Sicily in that moment.' However, falling in love with a place on holiday is still a huge step away from moving there permanently! When you ask Donna how they came to be living in Sicily, she will tell you 'It is a very long story, best accompanied by a glass of good Sicilian wine!' But if we can condense it at all, they enjoyed their Summer holiday in Sicily so much that year that they returned year after year, making more and more lovely friends in the process. In Donna's own words, her sons were 'swept up by the local young people and taken to the beach every day, much to their delight!' And each time they returned, they found yet more to fall in love with, discovering a wealth of stunning scenery in rural Sicily away from the tourists and a 'true taste of authentic Sicily in Sciacca.'
Inheriting an unexpected sum of money, Donna and Gary realised that they could afford to buy a property in Sicily, allowing them to visit as often as they wanted. Actually, Donna's original plan wasn't to buy a holiday home – her eyes were firmly set on a TVR – but having come across an incredibly beautiful valley in Sicily, not far from Sciacca, the draw was irresistible. For Donna, 'It is as much about making wonderful new friendships, as it is about the countryside, the stunning beaches, the scenery, history, culture, food, wine, sunshine, the wine (oops, mentioned that already!), and mostly, the warm, welcoming, lovely people. And we are still asked by the locals, 'perche Sciacca?' ('Why Sciacca?')…'

Sciacca (pronounced shacka) is a historic, working fishing port on the Southern coast of Sicily, famous not just for the daily catch that its fisherman bring in but also for its thermal baths and religious festivals. For those avid history buffs amongst you, it's also ideally placed to explore the ancient UNESCO world heritage sites of Selinunte and Agrigento which are just miles away.
These days, we're extremely proud to have joined Donna's team and can't wait to welcome our first guests to their beautiful home. So let's find out more about your hosts in our latest in our interview series.
What, if anything, do you miss about living in the UK?
Our friends and family without doubt. We have made some wonderful new friends here in Sicily over the years, of whom we have grown very fond. We made up for missing old friends a few years ago when we had a fabulous big 60th birthday celebration for Gary at our countryside Sicilian villa, attended by lots of old friends and family. Highlights included introducing the Sicilians to some crazy children's party games, to much hilarity, and some fabulous live music from our talented old friends, including some traditional Irish music – much to the amusement of our new Sicilian friends!
What is the one thing you most love about living in Sicily?
There is way more than just one! The people: warm, generous and kind in so many ways. The food has to be one of the biggest things we love too. We are big 'foodies' and have always loved growing our own fruit and vegetables, eating new and seasonal fresh food and trying new ways to cook them all…. Sicily is an ideal place to do all of these.
What is the one thing you most love about your home?
Living in one of the most beautiful parts of the world amongst ancient olive groves, overlooking the glorious Lucchese mountain valley. We consider ourselves so very fortunate waking up every morning to the sounds of nature all around us here. Everything from the lizards and Geckos; the Pipistrelli (mini bats) that come out from behind the villa shutters at dusk every night feasting on the bugs and mosquitoes; the Bonelli eagles, Egyptian vultures, kestrels and buzzards soaring high above the valley; to the utter delight of our April visitors from Africa, the stunning brightly coloured Bee-eaters.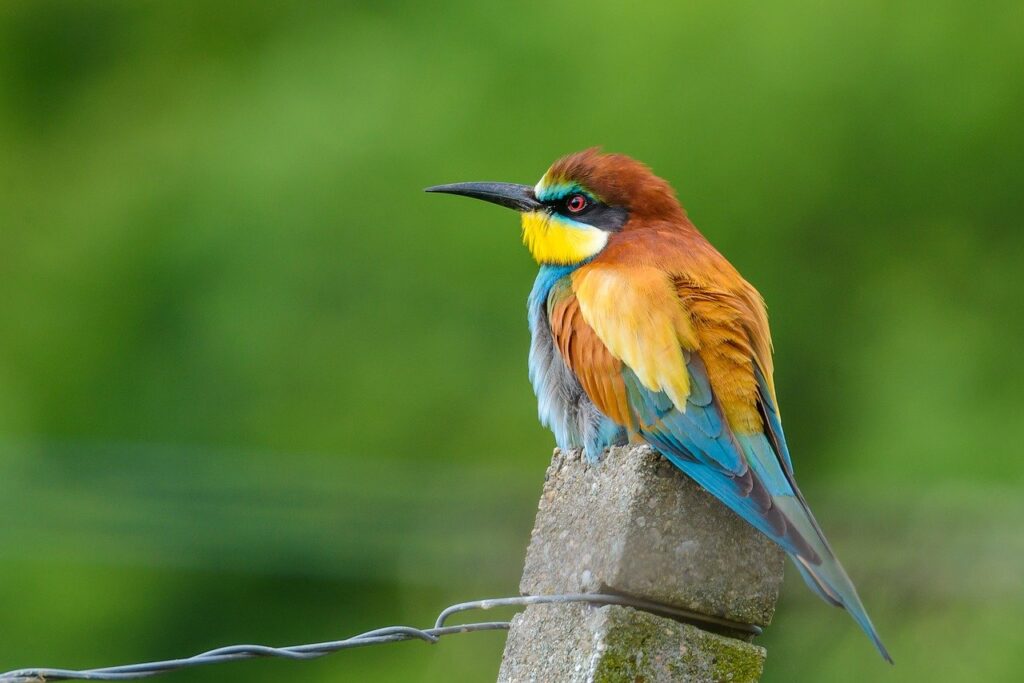 Do you have any advice for anyone considering upping sticks and moving to Italy?
Italy or Sicily? There is a difference – Northern Italy is European, southern Italy and Sicily more Mediterranean, or in Sicily's case (in some areas), even African. If you realise that, then make your choice and just do it! That said, there is a lot to consider before making the move…. First, learn Italian. Then, if you can, find a trusted mentor. In other words, someone who already lives in Italy that can help guide you through the bureaucracy. You also need to make sure you have the means to live, either by working or with adequate pensions and / or savings. The North and South of Italy are very different, in so many ways. For instance, there is far more employment in the North, though living costs are generally lower in the South. If you choose Sicily and love big city life then then look at the more populated areas in the North and East of Sicily, as rural Sicily may not be for you. However, if you want to live a 'slower' life and enjoy being closer to nature with stunning coastal, village, town or countryside scenery, then you will love it, as we do!
What are your top tips for anyone visiting Villa Lucchese?
Consider visiting outside of the peak summer periods. Sicily gives us all so much throughout the year. For instance, did you know the height of the citrus season is between December and March? Many parts of the island are filled with acres and acres of citrus groves glowing with oranges and lemons and the scent of the orange blossoms. My favourite month here is February, as for three weeks the almond trees are in full bloom and the perfume of the almond blossom fills your lungs as you drive along on the winding, scenic roads, or when taking a walk in the local hills and mountains.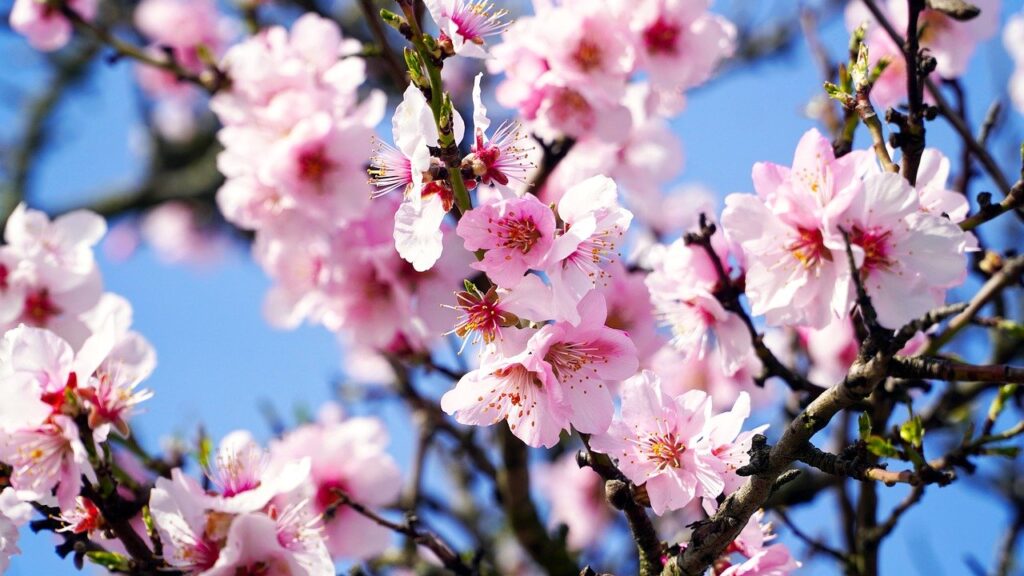 Between February and May we are blessed with a changing carpet of wildflowers washing over the countryside; it is a painter's or photographer's paradise. The summer months of course are lovely. Here in the south west of Sicily we are only 100 miles away from the North African coast (Tunisia) so it can be very hot, 40+ degrees C. Last tip: Decide if you want a tourist popular location with lots of culture, activities and busy, busy, or if you want to experience a more traditional taste of Sicily in the less populated areas…. or maybe a mixture of both perhaps?
What are the 'must do' things that you recommend guests tick off during their stay?
Try to experience a real 'taste' of Sicily. Visit a local market or a farmer's market, selling lots of local seasonal fresh produce? Or why not visit during the olive harvest season (October to early December) when temperatures are still between 15 and 25 degrees centigrade and experience this ancient traditional practice seeing the olives being picked and then pressed in the local cooperative olive presses producing Sicily's own liquid gold. Some olive farms will also give you the chance to get involved in the olive picking yourself.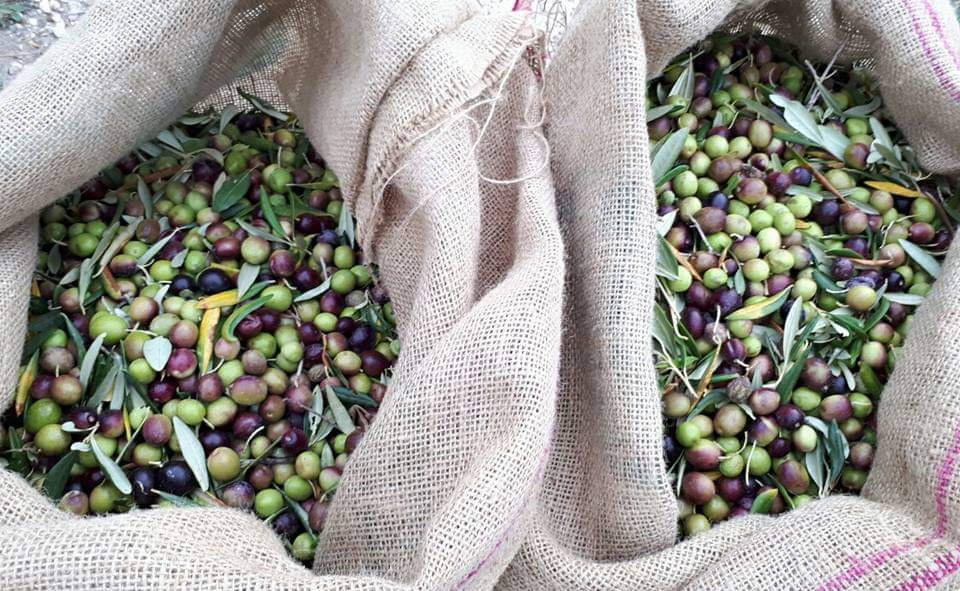 You also cannot come to Siciy without tasting five key foods (in truth there are many more than these five!) First, lemon granita – a lemon iced dessert made from freshly picked lemons and made in a traditional way here in Sciacca where we live. It is typically eaten in a sweet bun in the afternoons to keep you cool and give you an energy boost. Second, gelato (Italian / Sicilian ice cream). There are so many flavours! Dor the ice cream lovers among you, you would have to stay for at least a month to taste all the flavours here! There is even one called 'Zuppa Inglese', which actually tastes like English Trifle! Third, Pasta con Sarde. This is one of life's heavenly food creations…. a pasta sauce made from freshly caught sardines (a local Sciacca speciality) with fresh wild fennel, saffron, raisins and pine nuts. Different areas in Sicily all have their own particular recipe for this delightful dish. Fourth, arancini. These are a real traditional Sicilian snack food. A ball of cooked rice filled with a variety of fillings from butter, to ragu (meat sauce), ham and mozzarella, spinach, prawns, or mushrooms. it's a mouth-watering snack at any time of the day (or night!) And finally, cannoli – an irresistible sweet cake or dessert made from a tube of dark sweet pastry, filled with sweetened ricotta cheese and decorated with chocolate, cherries or pistachios.
What sites do you recommend holidaymakers see in Sicily?
If you visit the North of the Island and love city life, then the capital of Palermo is recommended. And if you go to Palermo then the Palantine Chapel in the Royal Palace MUST be seen. Beyond the chapel there is so much to see and do and something for everyone to love, without doubt. We try to visit at least a couple of times every year and always discover something new.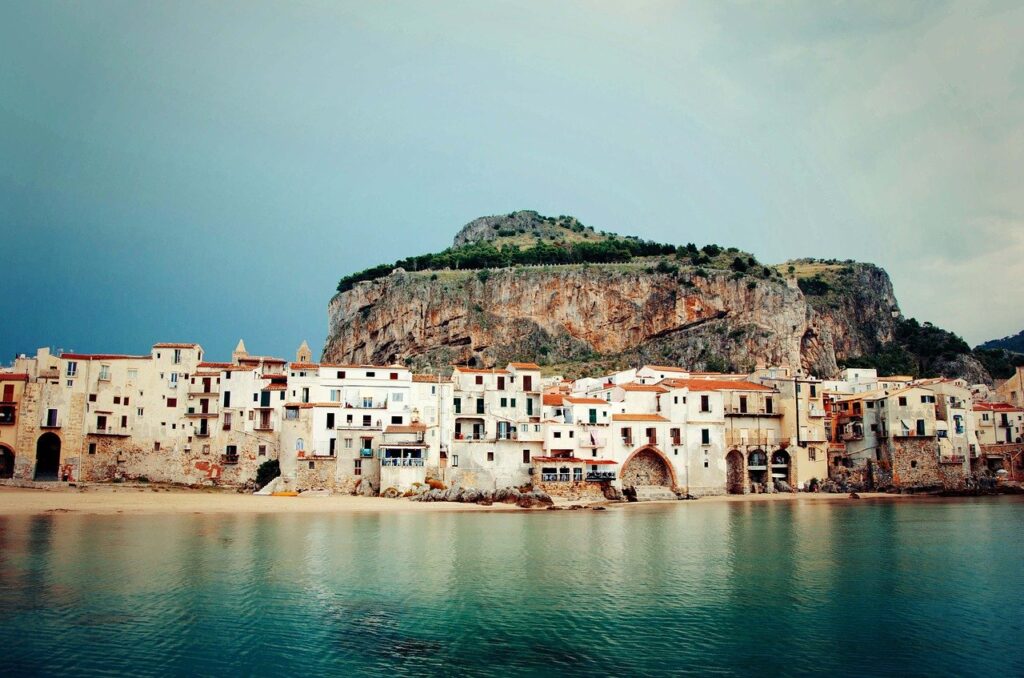 Also head east to the pretty little coastal medieval town of Cefalu, a true gem! The east offers you the famous Mount Etna and the lovely bustling town of Catania and the ever popular Greek amphitheatre at Taormina. The South and western areas include stunning culture and ancient architecture, such as the Valley of the Temples in Agrigento and Selinunte with its spectacular Acropolis.
When you travel to the west we highly recommend you come and visit us here in the Sicilian countryside, near to the fishing port town of Sciacca. Here, in the caves of a local mountain overlooking the town, evidence has been found of the earliest wine consumption in Europe (found in an amphora 4500 years ago). Whilst here, why not visit Trapani and take the hydrofoil out to the stunning Egadi Islands, overlooked by the medieval walled city of Erice, famous for, among other things, its traditional Sicilian hand made almond biscuits. How blessed are we to be within 30 to 90 minutes of most of these wonderful sites!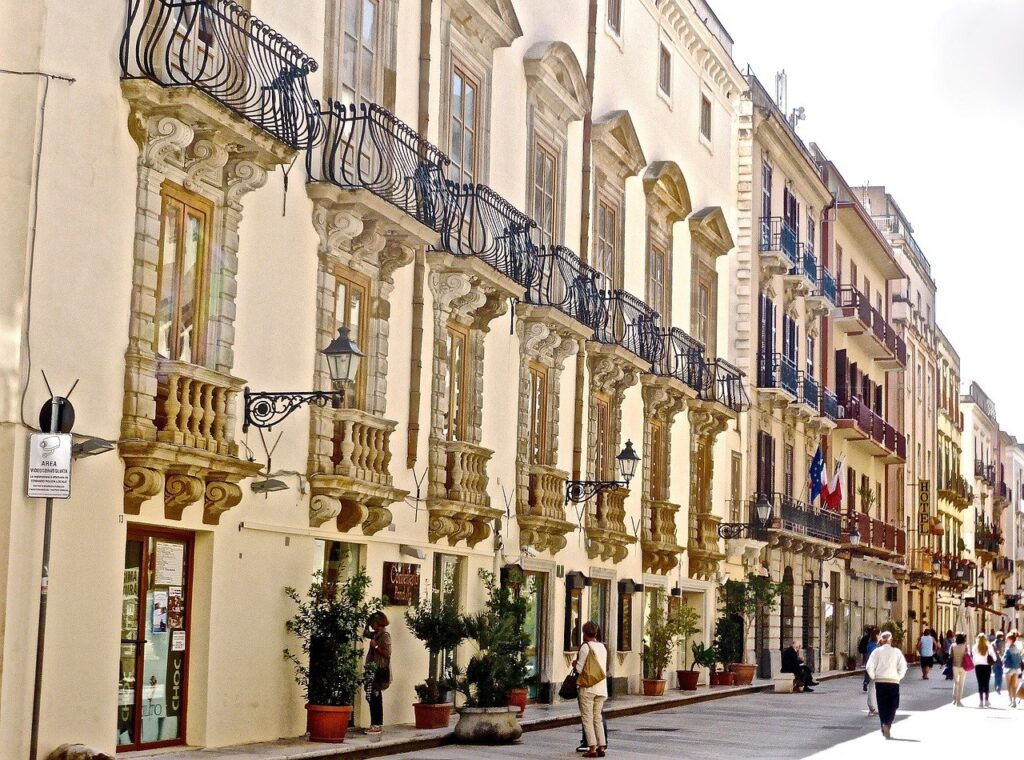 What restaurants should your guests try when they stay with you?
Sciacca is home to its very own style of pizza, known as La Tabisca. It is a large rectangular pizza designed to be shared. Our favourite Tabisca pizza is Saccense, (means native of Sciacca) which is a topping made from tomatoes, onions, pecorino cheese and Sciacca's world famous anchovies. Our nearest and favourite pizzeria, Grande Valle is great and our favourite restaurant is La Baia del Sol, which is right on the beach at San Marco – watching the sunset with an Aperol Spritz in hand, from its terrace, is a real treat. Their specialities include, mussels with a lemon sauce (cozze con limoni) and a cernia (grouper) fresh ravioli. The food here is of the highest calibre. In other Sicilian towns, look on the internet and go by the reviews. We look out for and love places used by locals more than tourists. We have found some wonderful places in the side streets of Palermo, Trattoria Bersagliere in the Ballero market being just one.
What do you find most different about your life in Sicily versus your life in the UK?
It is definitely a slower pace living here. Domani, domani, (tomorrow, tomorrow) being the usual attitude to most things. People here are genuinely friendly, simply walking into a local bar where everyone there says 'Ciao', is heartwarming. The weather all year round is very different from the UK. The daytime temperatures of 22 degrees centigrade in November is not unusual and the sun shines almost every day. We certainly do not miss the frequent grey skies of England. Our traditional Christmas day walk on the beach under clear Mediterranean blue skies is sublime. It certainly acts as an antidote to the bureaucracy here. You don't normally have to tackle it very often, but, when you do, keep calm, carry on and write off the rest of your day…..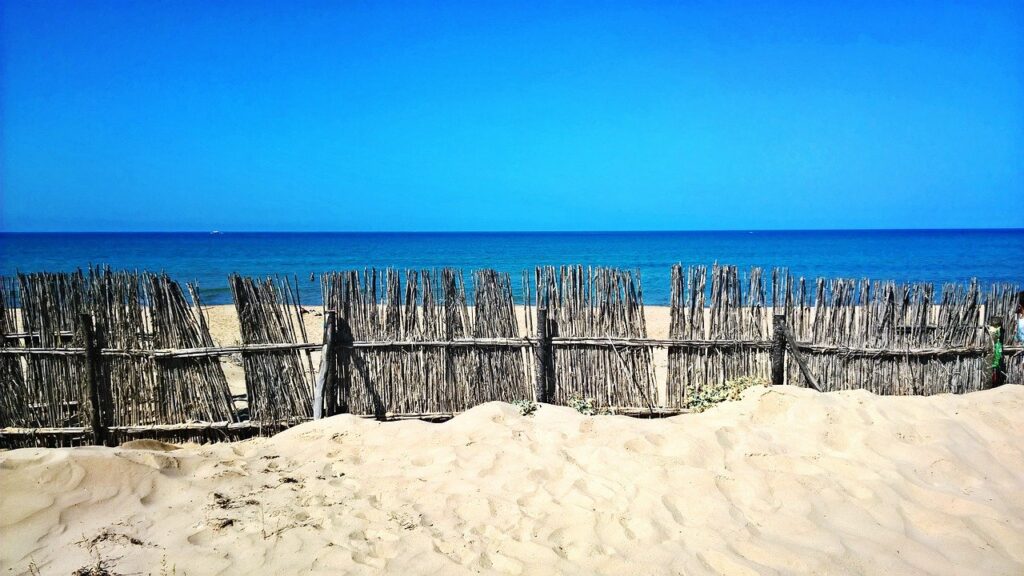 The cost of living, generally, is much cheaper, though utility bills, such as electricity, are more expensive, as is buying second hand vehicles. Driving among Italian drivers, is an experience, to say the least. It seems like no one has yet decided who has 'right of way'! We came to Sicily, having retired early from public sector careers, so we have never needed to seek formal employment. Unemployment for young people here is very high. Many of them leave and go elsewhere, including to the north of Italy to pursue their chosen professions. One of the saddest things we see daily is the lack of interest from the younger generation to work the land and tend to the olive groves. Many of them, sadly, are now being abandoned, as the farmers become too old to manage them.
Hopefully, our interview with Donna has convinced you that a stay at Villa Lucchese will put you in the hands of one of our most wonderful and generous hosts. If you're looking for an authentic taste of Italy, away from the crowds, then we know that this Sicilian villa is in the perfect location for you.