As a company, we're very proud to deliver a very personal level of service, not just for the holidaymakers that entrust us with their holiday plans, but also with every single one of the owners that we work with. In our series of interviews with our owners, we are over the moon to share with you the story of Scott and Ralph, who purchased a stunning apartment in Montefalco in 2019. The couple had always had dreams of retiring in Italy, but neither really believed it would be a dream that could actually come true.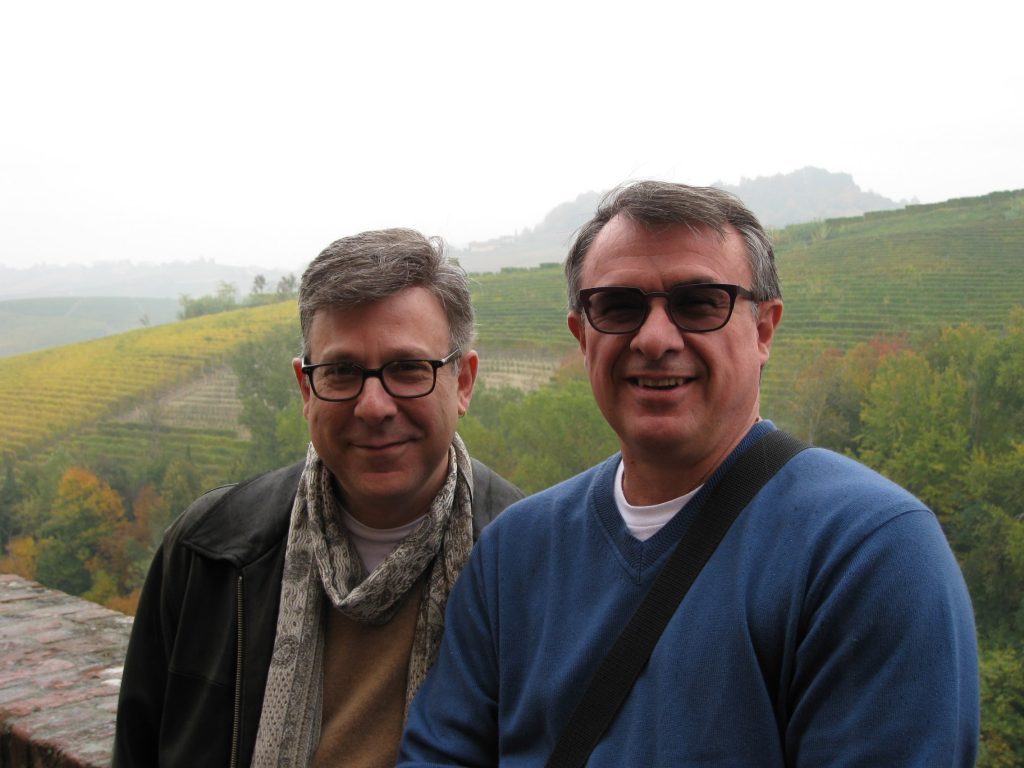 So, why did they pick Montefalco? Well, we think they've got great taste…! Montefalco is one of our favourite towns in Umbria. Dating back to the 12th century, the ancient walls still surround the town, with access to the historic centre via one of five gates. A lane leads uphill from each of these entrances to a central piazza at the town's highest point. Known as 'the balcony of Umbria' because of its elevated position over the plains below, Montefalco is a thriving centre for food and wine. At the heart of Sagrantino wine production and with a multitude of restaurants serving the highest standard of Italian cuisine, this is nothing short of heaven for food and wine connoisseurs. It is also home to a long tradition of woven linen and cotton which remains vibrant even today, whilst for those interested in art and architecture, the town also has much to boast about. Montefalco has several churches in a plethora of styles from Romanesque to Gothic to Renaissance. But the most important of these must surely be the Church of San Francesco, now home to the town's museum and where works of art by Benozzo Gozzoli, Perugino, Francesco Melanzio and Tiberio d'Assisi (amongst others) are carefully preserved.
It's perhaps not surprising, therefore, that Scott and Ralph fell in love with the town and what it had to offer in the same way that we did. In their words, when they first arrived in Montefalco in 2013 as part of a longer tour around Italy, they knew straight away that they had 'found someplace truly special'. It felt 'peaceful, authentic and real, like the pace of life there was exactly how it had been for hundreds of years.' It felt a far cry from their day to day lives in San Francisco as an insurance broker and human resources manager. But importantly, Montefalco wasn't too sleepy for them either… Montefalco has a vibrant food and wine scene and it still provides easy access to Italy's main cities, with Rome and Florence both accessible in under two hours.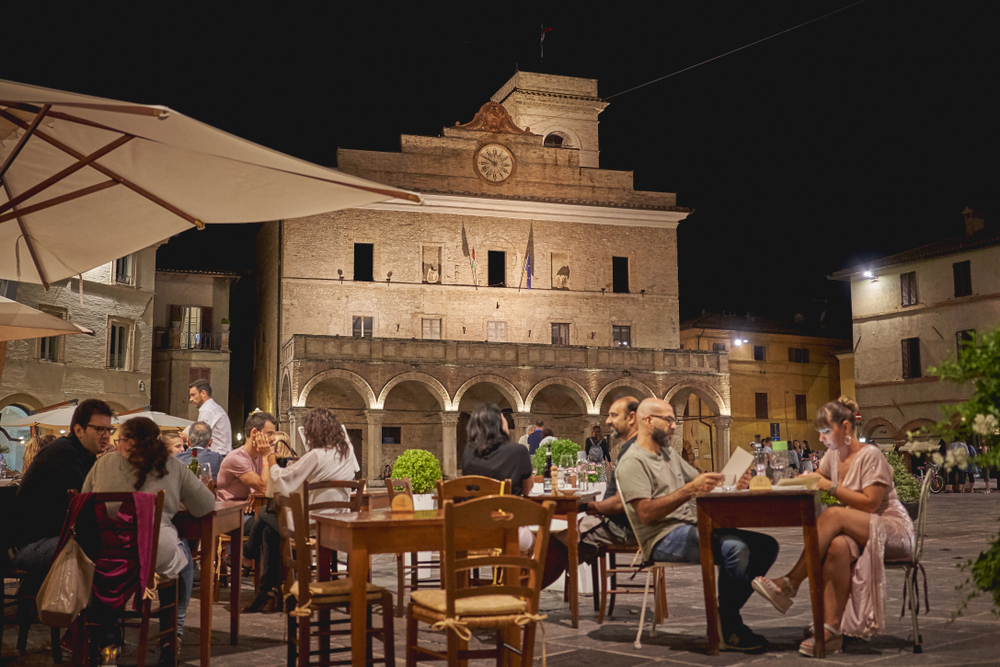 Over the next five years, Scott and Ralph would explore more and more of Italy, but whenever they came across a new town or village and asked themselves the question 'Could we live here?' their hearts kept returning to Montefalco. At the end of 2018, whilst they were finalising plans for their next trip to Italy, they decided to incorporate some property viewings into their itinerary. Having reached out to friends for a recommendation for a trusted estate agent that may be able to help them with their search, they spent the day with him looking at over half a dozen properties, none of which were suitable. That evening though, the estate agent mentioned an apartment that wasn't even on the market for sale but which was owned by a family he knew. Aware that the owners were keen to expand their restaurant in the town, but that they needed investment to allow them to do so, he had a hunch that they may consider selling the property in order to raise funds.
And the rest is history. It took seconds for Scott and Ralph to fall in love with Casa Clarignano. As is so often the case, the budget went out of the window! The property was significantly more expensive than they had planned to spend but, on the flip side, it had recently been renovated and was ready to move into. In comparison with so many other properties that day which had required work (a prospect that they had become increasingly daunted by), this was already the finished article.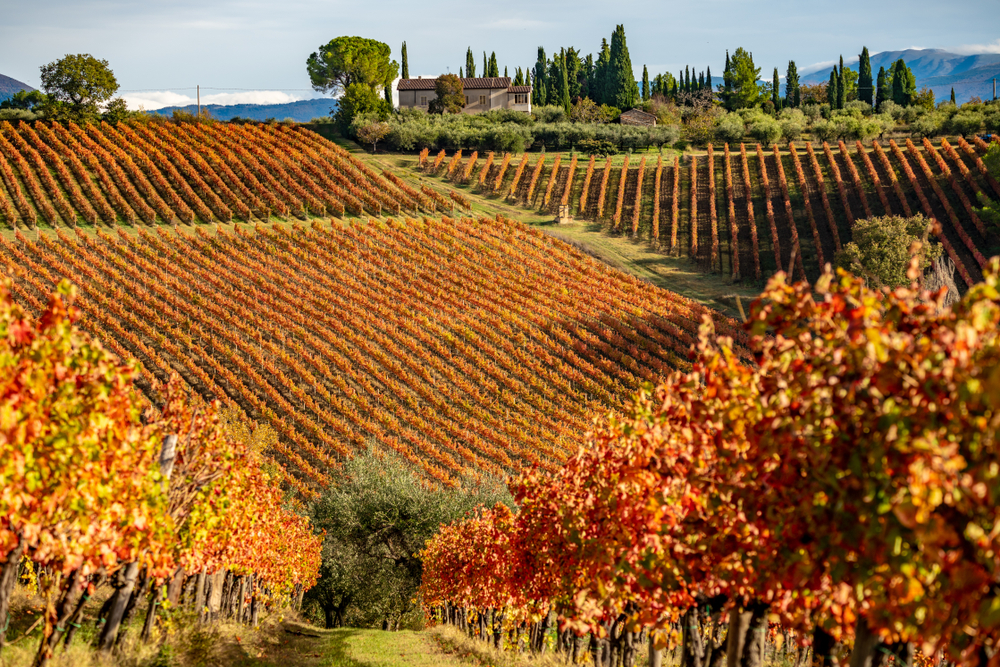 The buying process went incredibly smoothly, thanks to the support of their estate agent. And this is a great tip for anyone looking to buy a property in Italy. A trusted estate agent really is worth their weight in gold. In Scott's words, it was 'critically important.'
Just a year later and Scott and Ralph already feel part of the 'fabric of the town'. Italians are an incredibly welcoming nation and the couple quickly gained 'friends and family' during the buying process. For now though, they're still spending most of their time in the USA. For the time being, work commitments mean that the couple can only plan to be in Montefalco a couple of times a year. But retirement is potentially just six years away when they then hope to split their time equally between the USA and Italy.
We asked them what they have being missing about Italy over the last few months. And it came down to the simple pleasures that Italy affords. 'A cappuccino and cornetto, then a drive through the other little villages to a wine tasting or lunch in an unexplored corner. An aperitivo in the piazza with friends, a simple dinner.' Oh, and of course…. the food. Whenever they are in the USA, Scott and Ralph always miss, 'the beauty, simplicity, and seasonality of the food in Italy.' The international cuisine they enjoy in San Francisco (Chinese, sushi etc) can be hard to find in rural Umbria but, for some reason, they don't really crave it whenever they are in Italy. Personally, I'm not surprised. With a great butcher and baker on their doorstep as well as a plethora of amazing restaurants within a couple of minutes walk, and of course, some of the best wine in the world to wash it down with, what's not to like?!!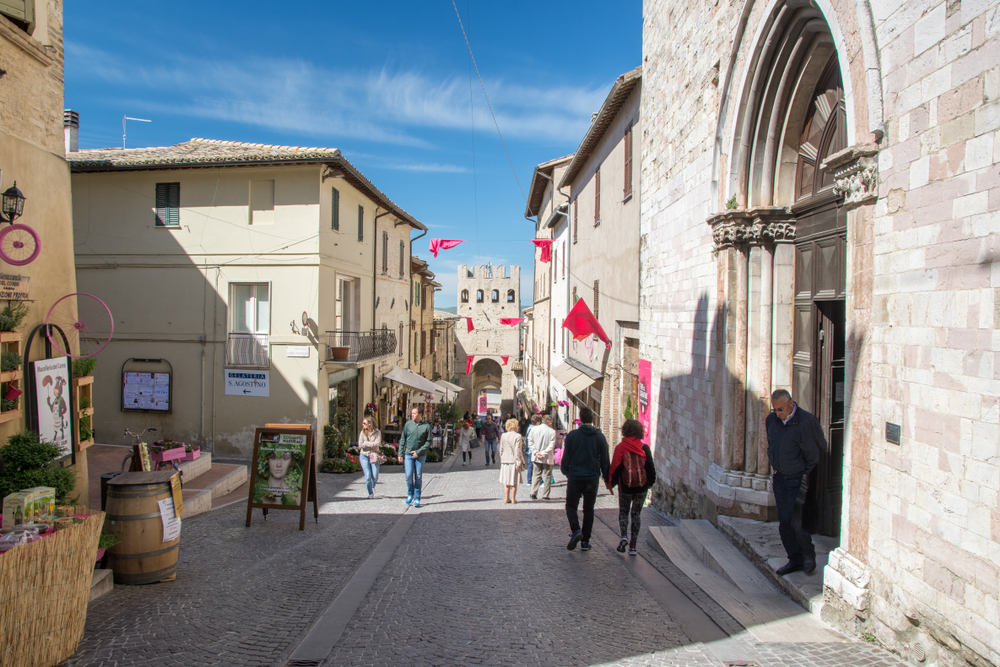 If you would like to stay in Montefalco and savour all its joys for yourself, then Casa Clarignano is available to rent through Bookings For You.
Or if you are interested in investing in a property in Italy in the same way that Scott and Ralph have done and would like some advice, then please do get in touch. We would be happy to share details of trusted estate agencies with you and to provide some expertise on potential rental returns.