One of the things we absolutely love about Italy is the food. Italy may be one country but it's split into 20 different regions and each of these produces its own culinary treasures. One of our favourite experiences whenever we're in Italy is to learn from the masters, whether that's from a wise old nonna or a professional chef! This year, we are thrilled to be recommending the services of a new culinary duo on Lake Maggiore – Angelica and Jharvavi.
Angelica is a pastry chef. Born and raised in Italy, she moved to London after she finished her course at renowned catering school ALMA, the international cooking school of Gualtiero Marchesi. In London she worked at the Savoy where she built on her culinary skills and experience and, of course, met also met Jharvari.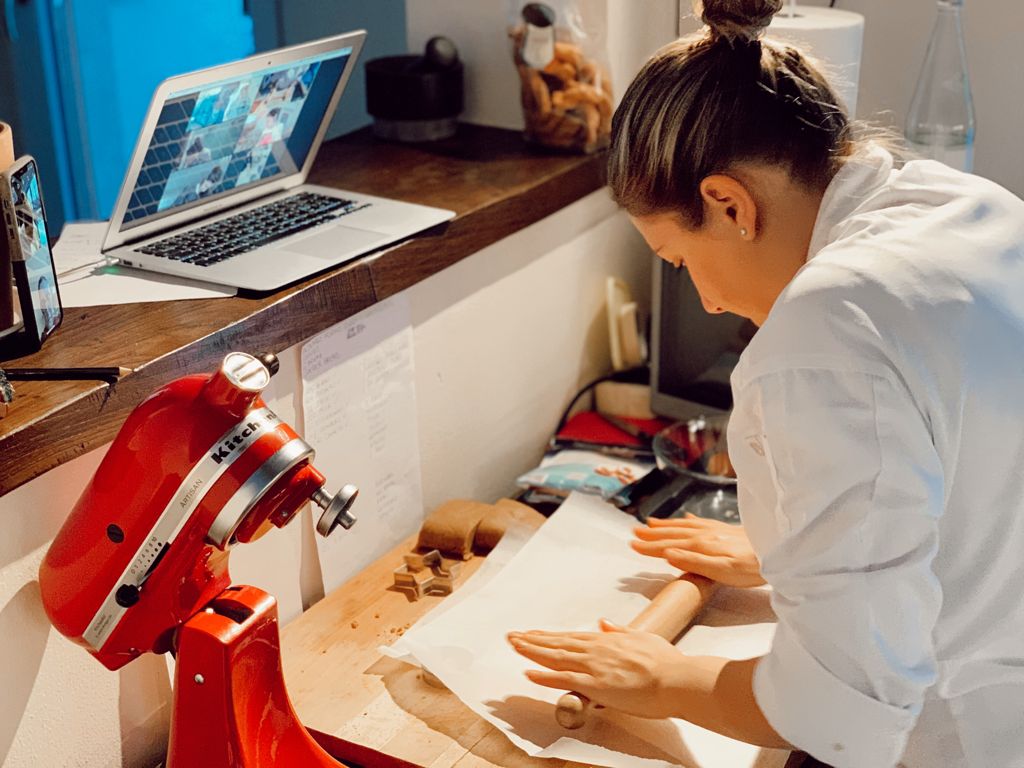 Jharvari has been a chef for 13 years. Originally from Montserrat in the Caribbean, Jharvari moved to London when he was just 5 years old. As an adult in London he forged an extremely successful career working in different fine dining and Michelin star restaurants including Fenchurch, Galvin la Chapelle, One Aldwich and the Savoy Hotel. After a brief one year return to the Caribbean where he spent a season, Angelica and Jharvari moved to their current home on Lake Maggiore in Italy, devoting all their time to their own culinary project Flore Dinner Nights as well as to the newest member of their family.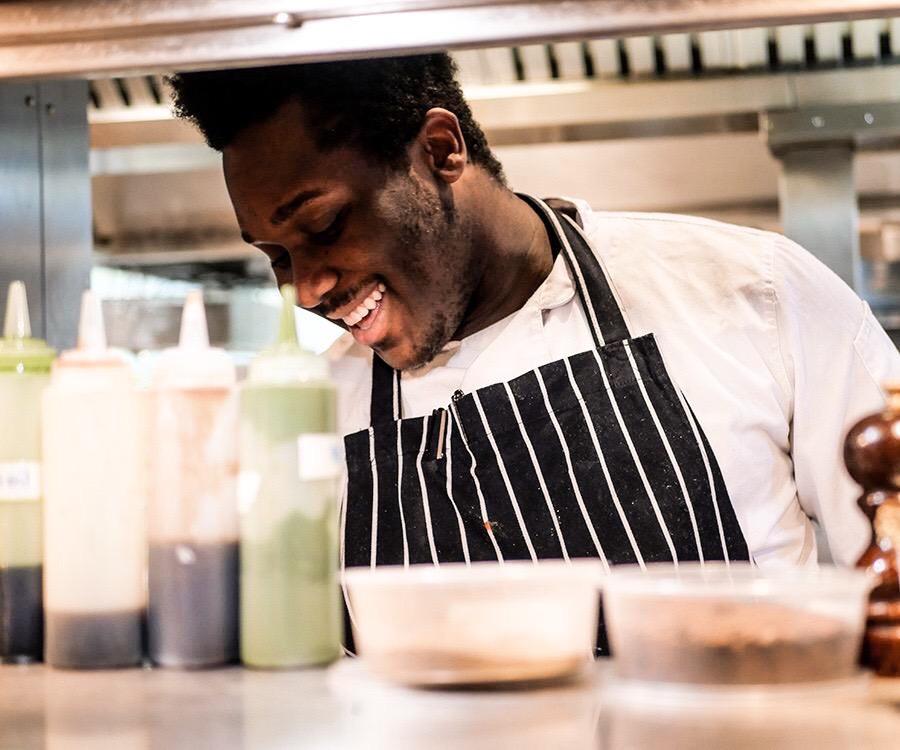 Flore Dinner Nights is a private chef service. As well as offering the option of creating a bespoke, tailored menu which can be prepared in the houses of their guests, Jharvari and Angelica also have a home restaurant – Casa Flore – near Stresa, where they host guests for dinner nights, lunches and events. During the winter months, guests can eat here in the warm atmosphere of their living room with the flickering flames of the fireplace behind them, whilst in the summer months, guests also have the option of eating outdoors in their garden surrounded by nature and using the organic fruit and vegetables that they grow in their veggie garden.
We can vouch for the outstanding quality of the food that this formidable duo create.
Over to Jharvari and Angelica to find out a bit more…
When did you both know you wanted to be chefs?
Jharvari: When I was 16 years old.
Angelica: After taking my university degree in languages, I started working in an office but quickly realised that wasn't the life I wanted and instead turned towards the love of cooking.
What chefs have inspired you?
Jharvari: Jason Atherton, Dominic Teague and Jeff Galvin
Angelica: Claire Smith and Gino Fabbri
When did you set up your business?
When we realised that was the moment to start something on our own. Our family grew and in the summer of 2020 we finally created Flore Dinner Nights.
What is your philosophy when it comes to cooking?
We want to create extremely enjoyable dishes that are easy to understand and which have their roots in Italian traditions but give them an international twist at a fine dining level. This ability to bring a fine dining experience into the homes of our guests sets us apart from other dining experiences currently available. We have complete respect for high quality ingredients and use local produce as much as we possibly can. Put simply, we're all about creating nice dishes made with love that our guests are able to remember for a long time after they have been eaten!
What are your favourite dishes and your signature dishes?
Jharvari: I love burrata with Italian anchovies
Angelica: I'm a typical Italian! I love lasagna and pizza Italian style!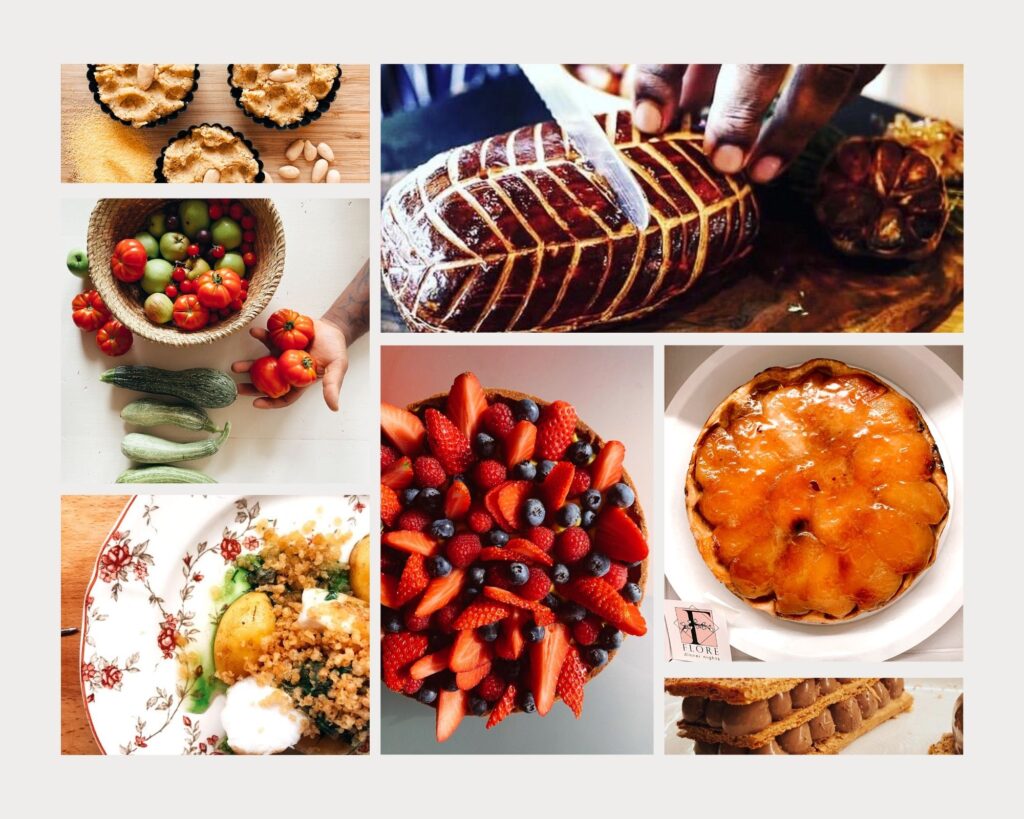 The most popular dishes we cook at Flore Dinner Nights are pasta fresca (fresh pasta) such as tagliatelle and ravioli. But our take on a Beef Wellington is also very popular. Jharvari enjoys cooking meat and fish with a nice combinations of flavours. Our signature desserts would be our apple tart tatin along with our 70% chocolate and salted caramel millefeuille.
Where was the best meal you have ever tasted in Italy? (apart from at Flore Dinner Nights of course!)
We like simple things well done and which have been made with love. We have had some beautiful food experiences in Tuscany both in the countryside with lots of meat, cheeses and wine, as well as on the Tuscan coast. We enjoyed a wonderful fish meal at the seaside in Forte dei Marmi.
Anything else we need to know….?
We really love what we do. We put a lot of love into our cooking and we serve our guests as we would like to be served. Flore Dinner Nights is a project that, in time, we hope we will be able to expand. At the moment, as well as cooking for guests, we also offer fresh pasta classes in our garden at Casa Flore. Jharvari teaches guests how to make fresh pasta. He speaks several different languages which is really useful. We also offer classes teaching guests how to make traditional Italian biscuits.
If you'd like to hear more about Flore Dinner Nights, are interested in using their services or enjoying one of their cookery classes, or would like them to draw up a bespoke menu for you, get in touch with them today. Mention 'Bookings For You' to receive an exclusive discount.