Known affectionately as 'The White City' (Citta Bianca), Ostuni is one of Puglia's most famous and most attractive cities. Easy to spot from a distance thanks to its distinctive whitewashed buildings that sit on top of a hill, the history of the area around Ostuni dates back to the Palaeolithic period thousands of years ago. Since then, it has been under the control of the Romans, Ostrogoths, Longobards, Normans, Zevallos and Bourbons amongst others.
These days it's a 'must see' on your holiday in Puglia. Here's our travel guide to Ostuni and our list of the top 10 things to see in Ostuni during your stay.
1. Wander around Ostuni's narrow streets and alleyways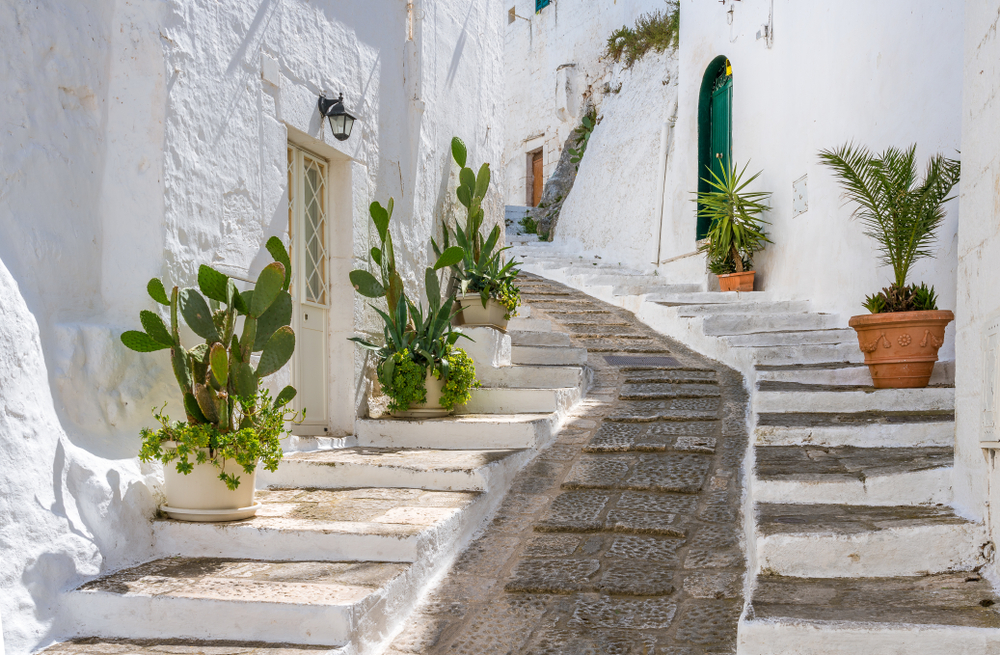 One of the best ways to explore Ostuni is simply to wander around its streets. Ostuni is a real labyrinth of narrow paths, alleyways and staircases. It's so easy to lose a couple of hours just meandering your way around the town and it's the best way to discover it for yourself. We recommend you avoid visiting in the middle of the day when you'll find the residents disappear into their houses to enjoy their pennichella (afternoon nap). Instead visit in the morning or in the late afternoon or early evening when you'll find that the streets come alive and have a real buzz to them.
2. Visit the Basilica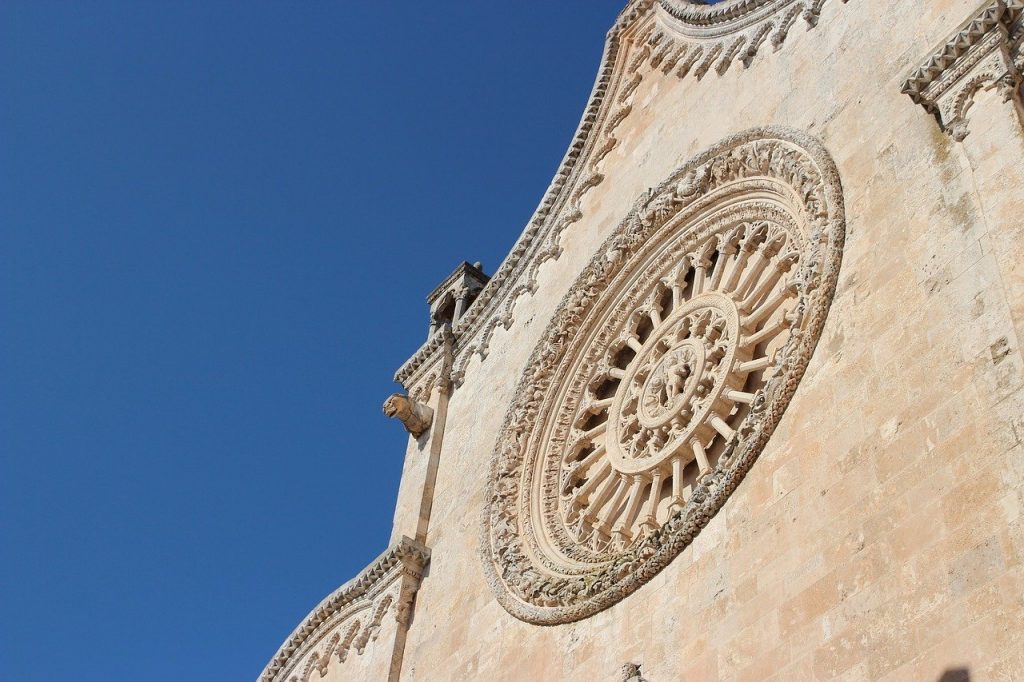 Ostuni's 15th century cathedral – Basilica concattedrale di Santa Maria Assunta – sits atop the highest hill in Ostuni. Famous for its elegant rose window, whose 24 outer arcades represent the hours of the day, whose 12 inner ones signify the months of the year and whose 7 angels represent the days of the week, the Duomo sits nestled between other buildings. Inside is arguably even more stunning with a beautiful painted ceiling, a host of beautiful paintings, frescos and marble work.
3. Discover Ostuni's most famous doorway!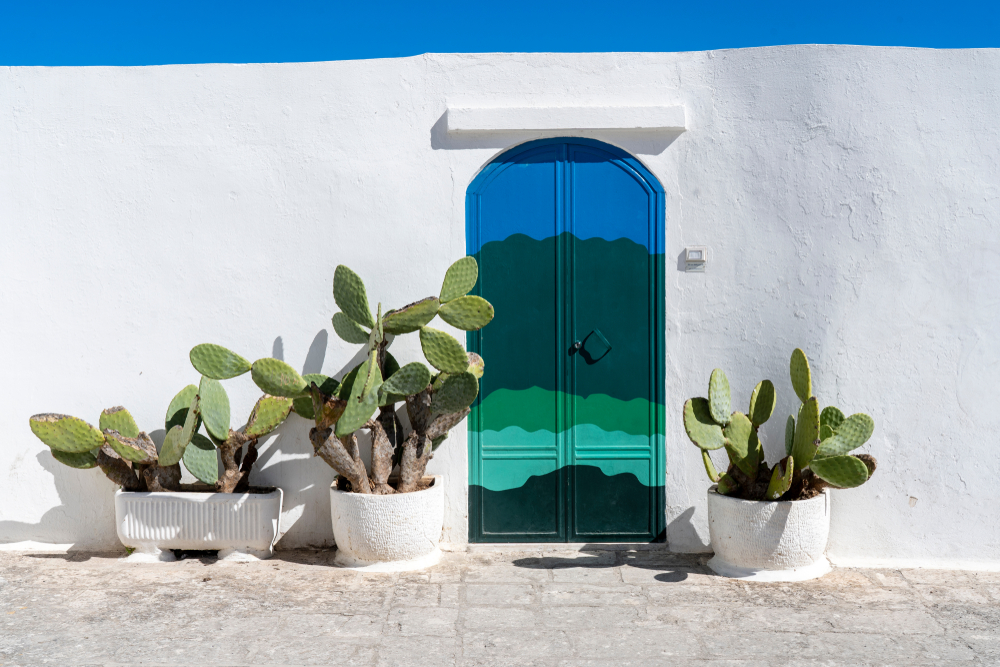 Ostuni's blue and green door must be one of its most photographed sites. With cacti positioned on either side, it's rare to stumble across it without finding others already poised to take pictures! The house is located in the old town of Ostuni just a few steps away from the Piazzetta della Cattedrale. Look beyond the doorway to take in the wonderful views of the olive groves as they stretch towards the coastline.
4. Enjoy a segway tour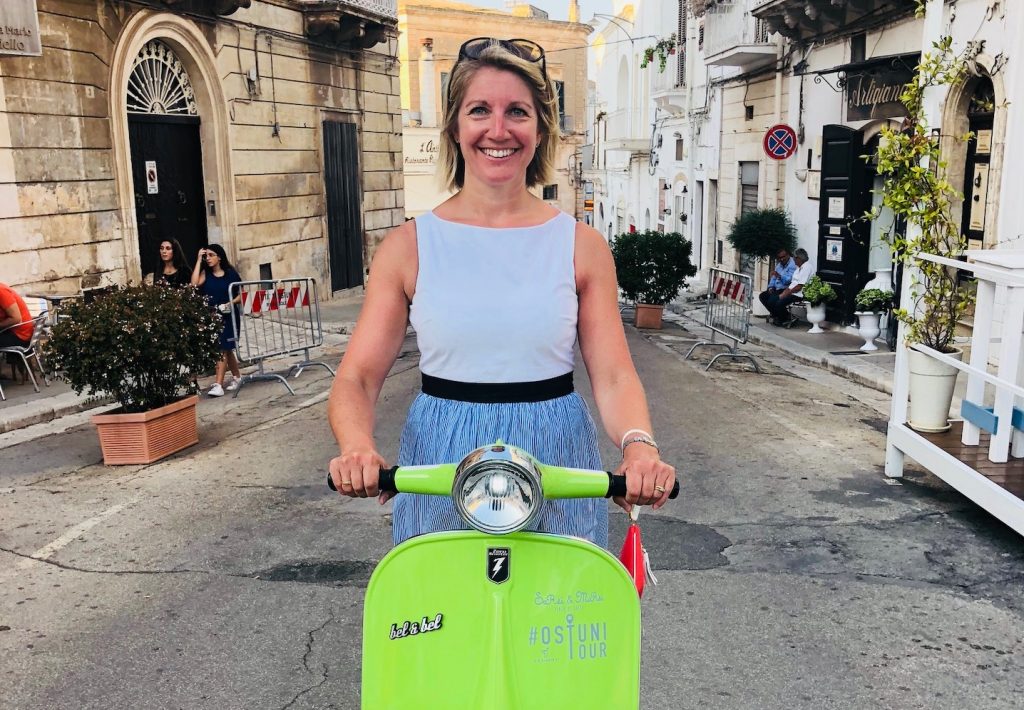 For a more unusual way to discover Ostuni, why not enjoy a segway tour of the city. A segway is the perfect size to explore even the narrowest of the city's streets. And, since you're in Italy, the segways are predictably stylish to mimic the famous Vespa scooters!
5. Eat!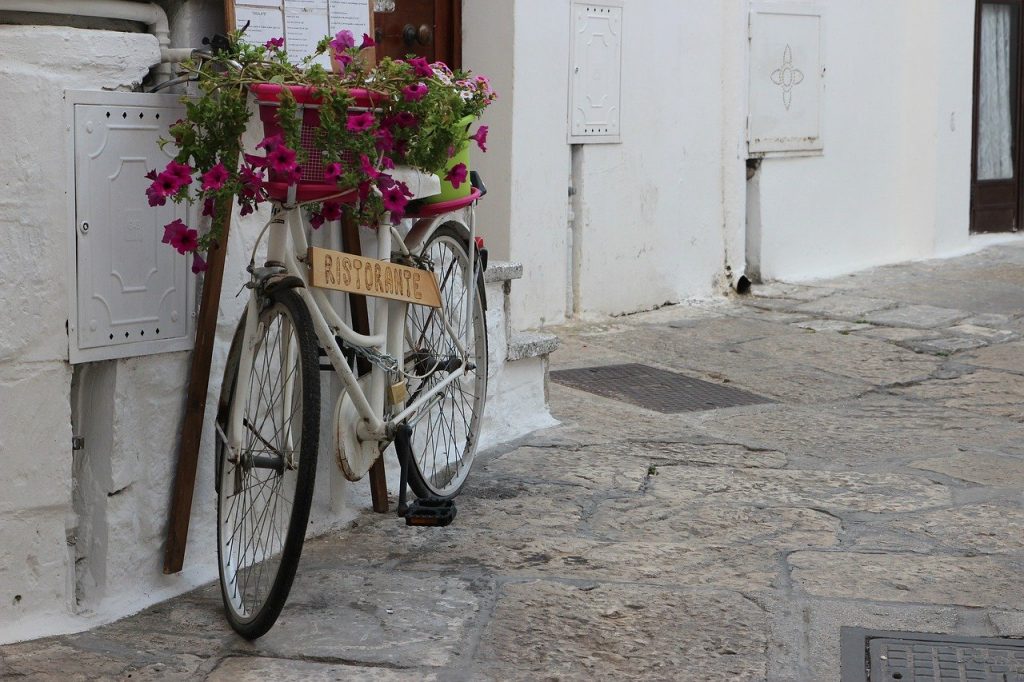 It's probably no surprise to hear that Ostuni offers some fantastic restaurants. One of our favourites is Osteria del tempo perso, a beautiful restaurant built into a cave and with an oven that dates back to 1500! Keen cooks can also enjoy a cookery class here. Alternatively, try La Gilda. With lovely sea views, it's a great option for a light bite at lunchtime. If you are a keen foodie, then there is no better time to visit Ostuni than on 15th August to coincide with the Sagri degli altri tempi festival. As well as being an opportunity to discover some of Ostuni's traditions, it's also a great time to taste many of Ostuni's traditional dishes.
6. Have a ride in a tuk tuk!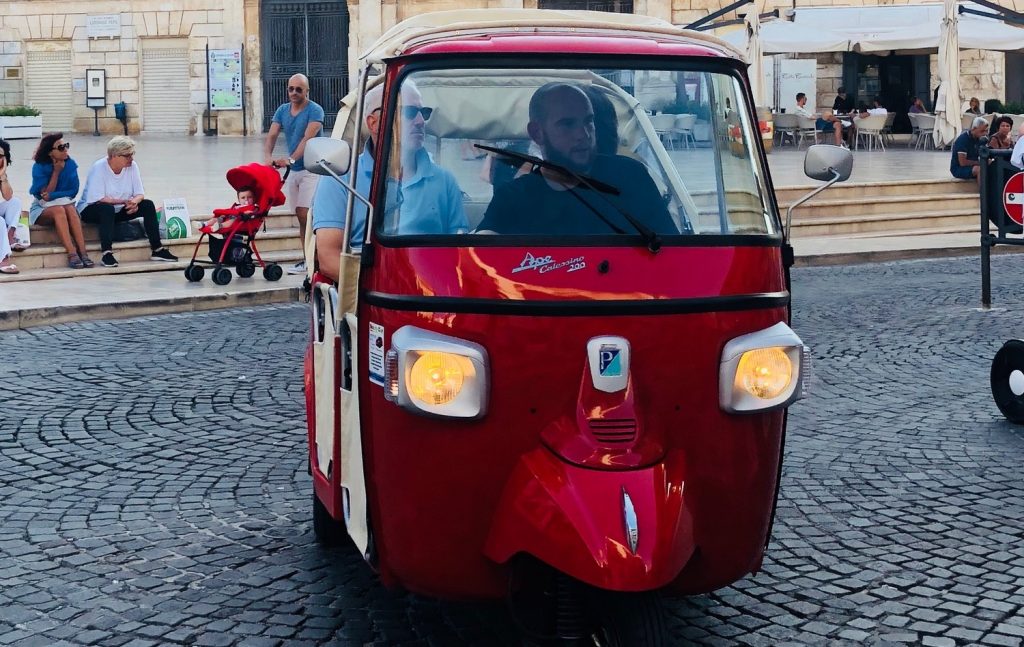 Transport in Ostuni definitely comes in all shapes and sizes. For another way to see the city, then why not enjoy a tuk tuk tour.
7. Visit the weekly market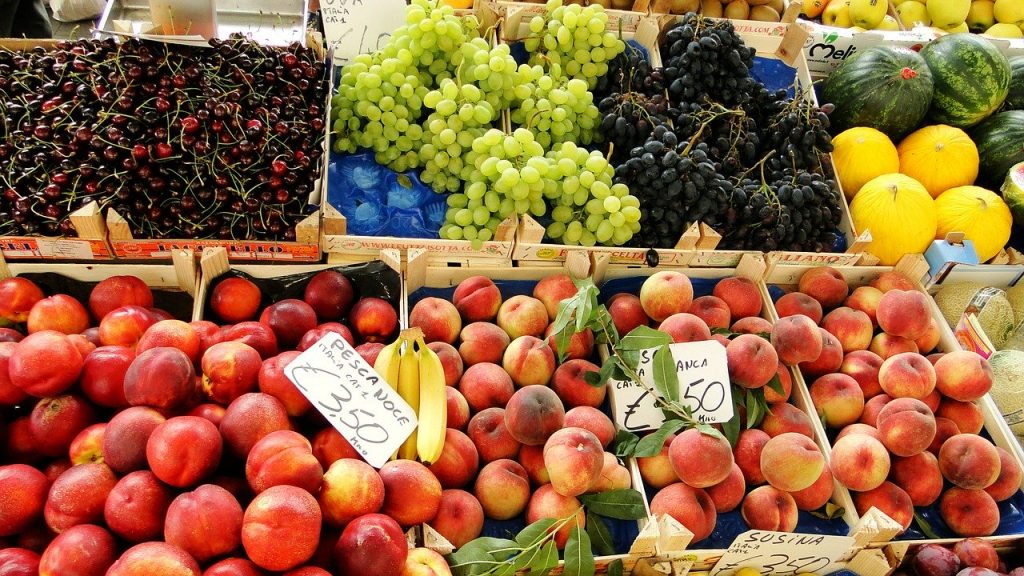 Ostuni holds its weekly market – Mercato Settimanale del Sabato – every Saturday between 8 a.m. and 1 p.m. Selling everything from fruit and vegetables to vintage and modern clothing, seafood, furniture, shoes, arts and crafts, there is something for everyone to enjoy.
8. Enjoy an aperitivo in the Piazza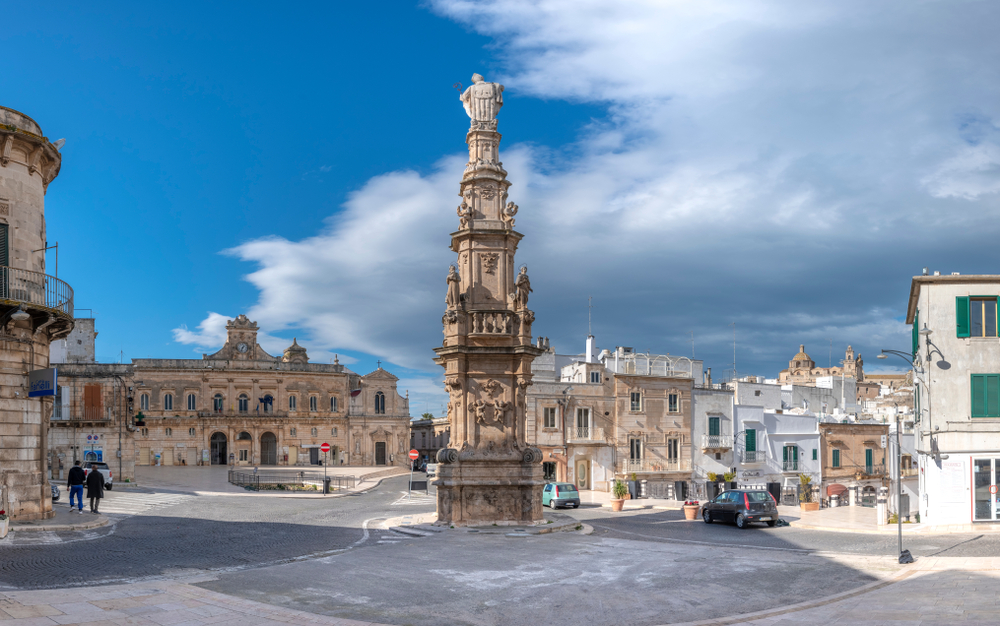 Ostuni's main square is the Piazza della Liberta. After all those hours of exploring Ostuni's hidden streets and alleyways, why not put your feet up at one of the bars and cafes in the main square and simply watch the people passing by with an aperitivo in your hand.
9. Head to the beach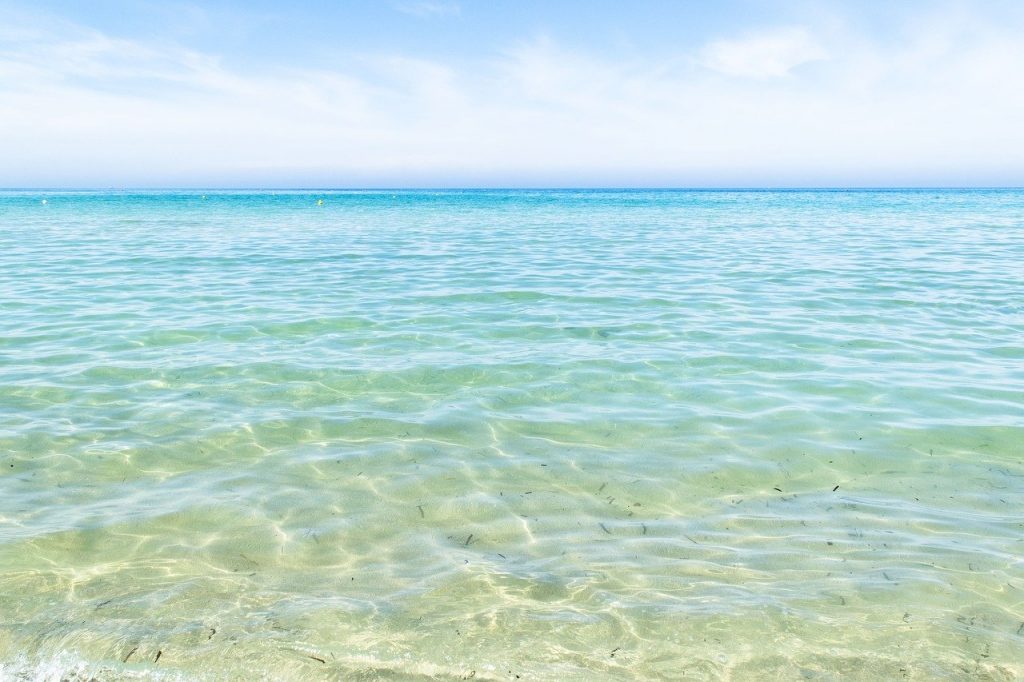 Whilst there is so much to see and do in the historic centre of Ostuni, don't forget to head outside the city walls to one of the wonderful beaches of the Marina de Ostuni. Be sure to check out some of our favourite beaches near Ostuni – the long sandy beach at Lido Morelli, the smaller sandy beach at Quarto di Monte and the series of small beaches that make up Torre Pozzella. The beaches have won awards for cleanliness year after year.
10. Discover Ostuni's museums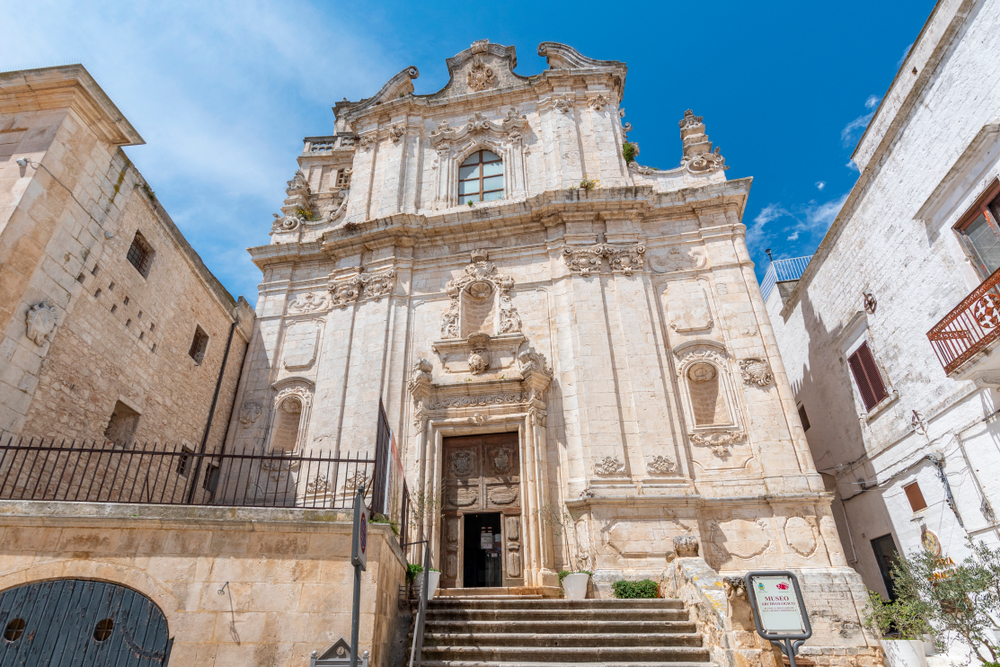 If you want to learn more about the history of Ostuni, head to The Museum of Preclassical Civilizations of the Southern Murgia (Civiltà preclassiche della Murgia Meridionale). Located inside the Church of San Vito Martire and the adjacent Monastery of the Ordine Carmelitano di Clausura, the museum is home to numerous historic discoveries found in Ostuni and the surrounding region. These include finds from the nearby Park of Santa Maria di Agnano where the 26,000 year old skeleton of a pregnant Palaeolithic woman was found and affectionately nicknamed the Donna di Ostuni.
If you'd like to discover Ostuni for yourself, then Bookings For You have some wonderful villa rentals in Ostuni for you to stay in. Some of our favourites include Il Casolino, a wonderful 4 bedroom villa near Ostuni, Villa Nicola which is a contemporary 3 bedroom Ostuni trullo and Villa Lilly which is a contemporary 3 bedroom villa near Ostuni.