With Christmas just round the corner, we wanted to share with you some of our favourite gift ideas for those fans of Italy out there. With the impact that COVID has had on so many businesses this year, our Christmas gift guide is focused on small businesses, run by individuals or families that are as passionate about Italy as we are.
Enjoy a taste of Italy: Olive oil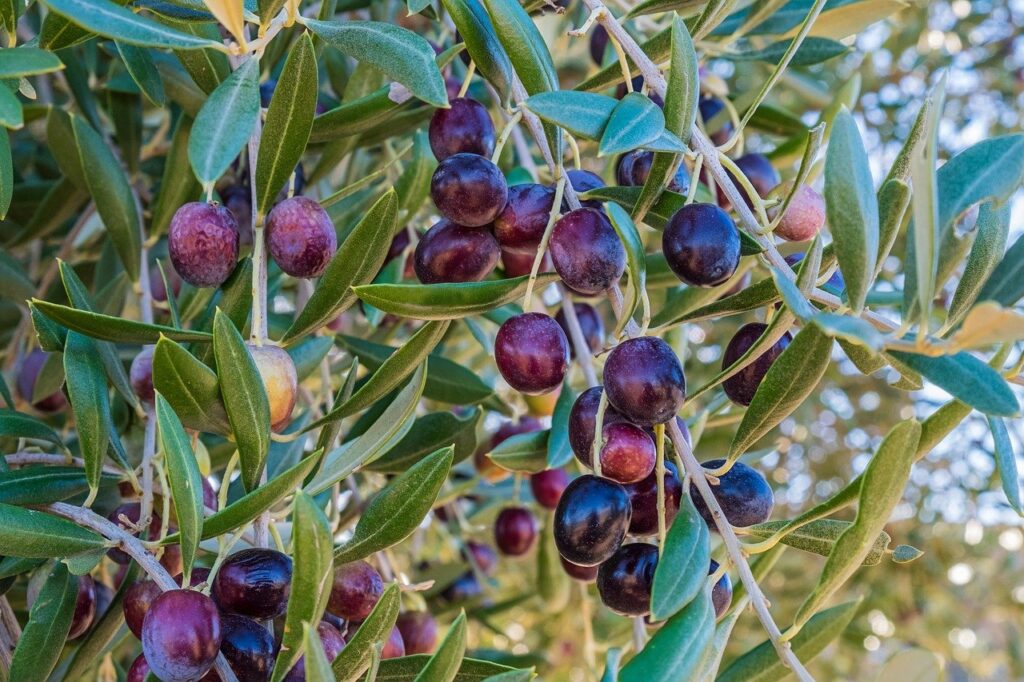 Lucia and the team at one of our favourite properties in Umbria have just announced the sale of their 100% organic 2020 Fontanaro 'Olio della Pace'. We can vouch that their olive oil is absolutely delicious. The family harvest the olives early, just as they change from green to purple, mirroring the techniques of the ancient Romans and transform the hand-picked olives into what they describe as 'liquid gold' in just 45 minutes. We're not surprised that the oil has won awards all over the world from London to New York.
With shipping now available from the heart of Umbria to all corners of the globe, buy your olive oil today at www.bestitalianoliveoil.com. Or, why not Adopt an Olive tree at il Fontanaro for a more unique Italian gift this Christmas?
Enjoy the scent of Italy: Candles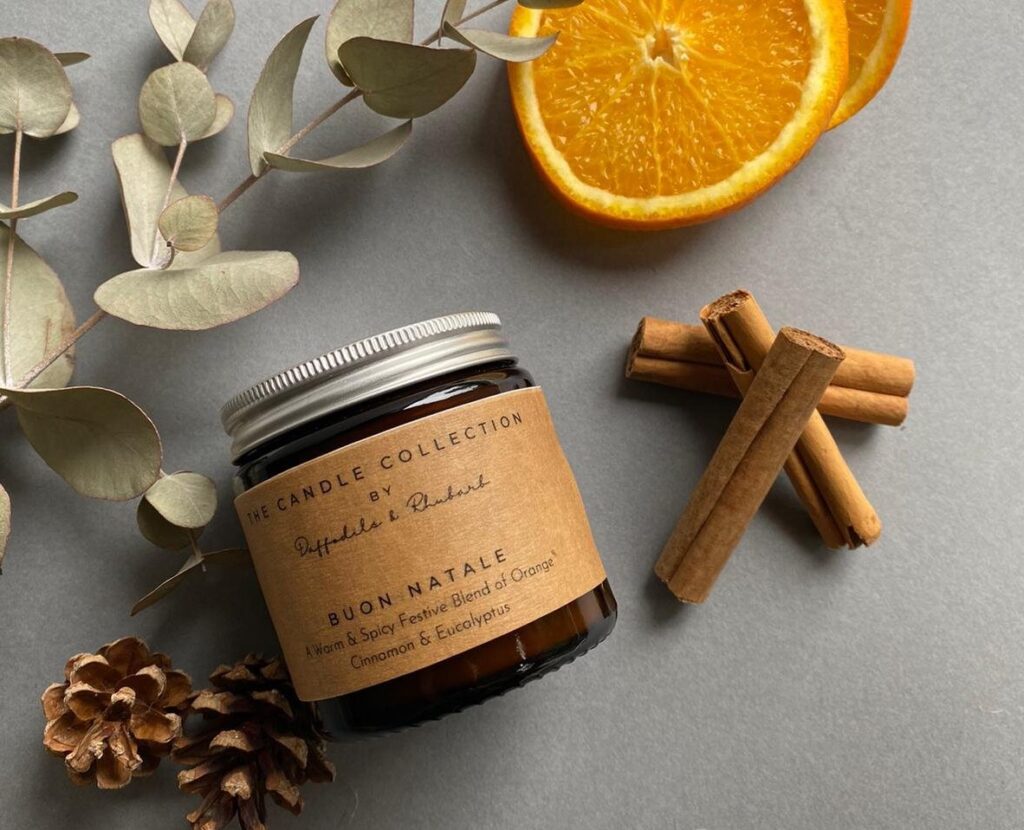 Kate at Cooking and Carafes has some fantastic Italian inspired Christmas gifts. As well as a range of Italian cookery gifts, including pasta making kits to Italian ground coffee, she has recently launched a wonderfully fragrant range of candles. With scents inspired by Italy, these candles are the perfect stocking fillers for your Italy loving friends and family. Mare e Monti is inspired by the aromatic scent of the Sardinian mountains and fresh breezes from the seas that surround them. Or, for something truly festive, opt for Buon Natale, filled with the classic scents of Christmas – orange, cinnamon and eucalyptus. Or finally, there is our favourite – Tranquillo – which reminds us of relaxing evenings spent with friends and family in the Italian Lakes.
Check out the full range of gifts available at www.cookingandcarafes.co.uk.
Enjoy the style of Italy: Clothing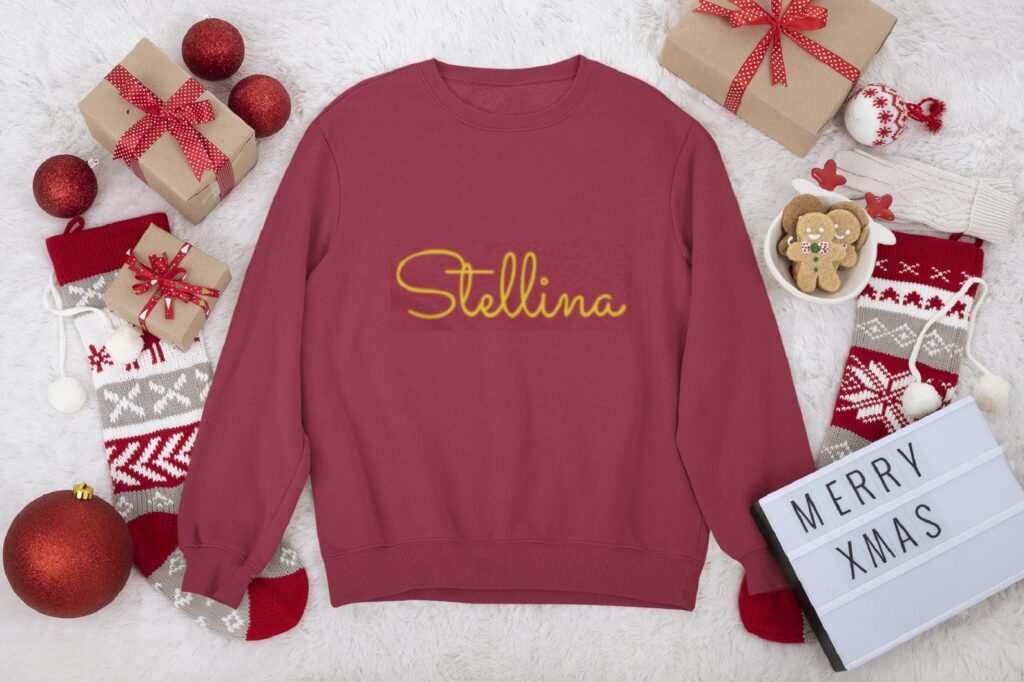 Italians are known for their sense of style so we couldn't have an Italian Christmas gift guide without the inclusion of clothing. Married English / Italian couple Kristie and Graziano are the brains behind Mamma Prada. Whilst they live in London, they spend all the time they possibly can in Italy, usually around Lake Como and in the mountains around Bormio. And they have created a fantastic range of made to order T-shirts, jumpers and hoodies suitable for men, women and children.
With lots of fun Italian words on them, these are gifts that will definitely bring a smile to your face. And with the option of complete personalisation free of charge, this is a great gift that can truly be tailored to the recipient.
Check out the designs at the Mamma Prada Etsy shop.
Enjoy the sound of Italy: Language Books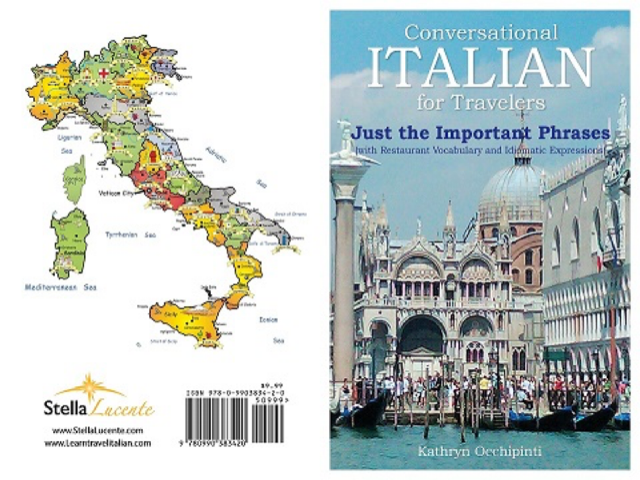 For those looking to give the gift of learning, then how about a practical gift this Christmas? We love the conversational Italian guides created by Stella Lucente. Pocket sized, these are the perfect size to carry around on your trip to Italy, but for those that prefer, it is also possible to download the guide direct to any electronic device.
Check out https://stellalucente.com for more details.
Enjoy the sights of Italy: A holiday to Italy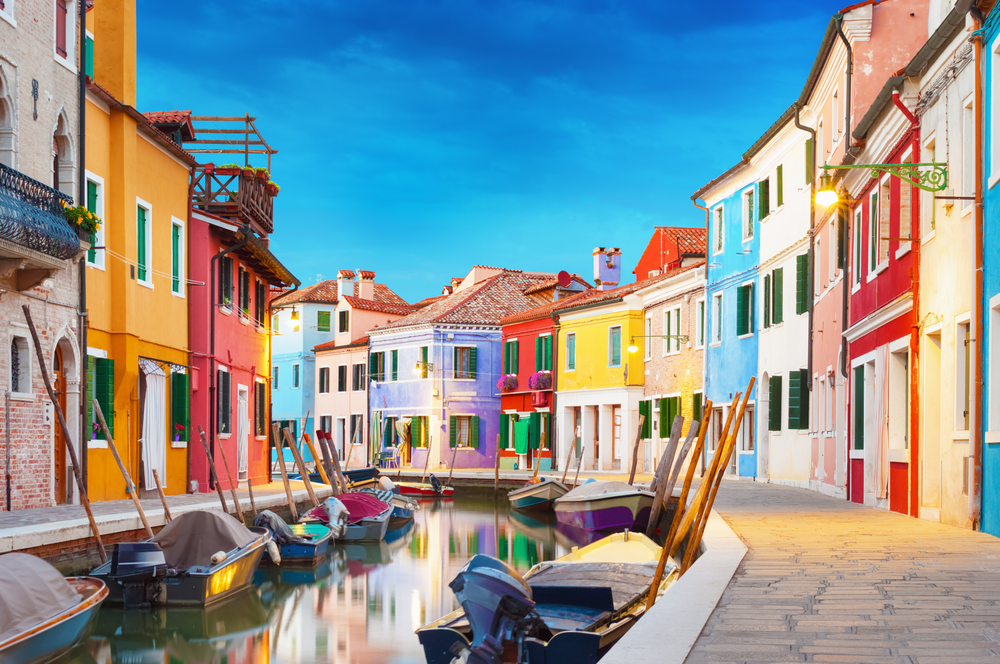 But, of course, the ultimate gift for anyone who loves Italy is a holiday so that they can experience it for themselves. The Bookings For You team are working flat out to help those looking to book a holiday to Italy in 2021. There is so much pent-up demand to travel again in 2021. That, combined with the positive news of a vaccine on the horizon and the fact that a significant number of stays have been deferred from this year to next year, means that properties are already getting fully booked up for next year so it's definitely worth booking early for 2021.
Bookings For You are offering gift vouchers so that, if you're not 100% sure where your loved one would like to visit in Italy, you can provide them with gift vouchers that they can spend on a trip to suit them.
Get in touch with the team at Bookings For You for more information and inspiration and we can help you plan the perfect gift for your loved one this Christmas.