If you're thinking of tying the knot in the near future, then why not consider getting married in Italy. Italy is often used as the setting for famous films precisely because it offers the most beautiful backdrop so why not celebrate one of the most important days of your life in this most special and spectacular of countries… The birthplace of St Valentine, the patron saint of lovers, Italy is a country than oozes passion and romance so arguably, what better place is there to mark this important occasion?!!
Perhaps not surprisingly given we're talking about Italy though, anyone planning to get married in Italy should prepare themselves for plenty of bureaucracy. Italians love a bit of red tape!! Unfortunately, none of this comes cheap and Italian bureaucracy invariably costs money! We'd advise setting aside around 2000-2500 euros simply to cover the costs of a ceremony in Italy.
So what's required from a practical point of view? At the most basic level, once you have fixed your wedding date, the process to follow is this. First, you will need to make two appointments at the local Town Hall (Comune). The first is to declare your intent to marry before the Civil Registrar (Ufficiale della Stato Civile) whilst the second is for the actual marriage ceremony. Any documents you need to submit for this will need to be accompanied by Italian translations, all of which should be verified by the Italian consulate. But in Italy, it doesn't pay to be too organised. Any applications made more than 6 months prior to the wedding will effectively expire under Italian regulations!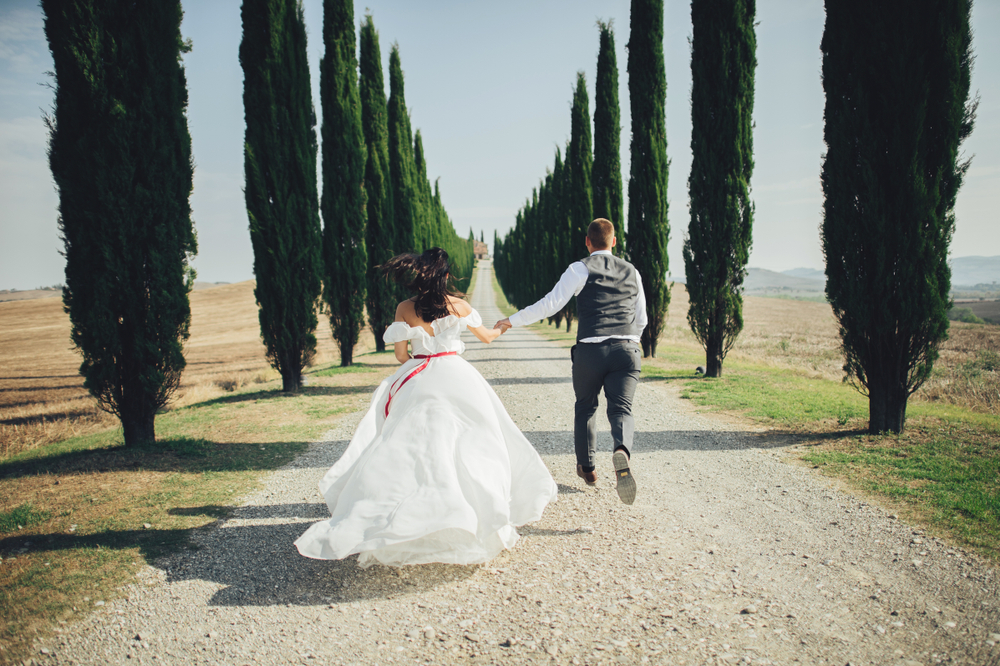 So what documentation is required? Well, here in the UK, you'll need to apply for your marriage banns through your local registry office in order to obtain a 'Certificate of No Impediment'. This process normally takes 4 weeks. This must then be mailed to the appropriate British consulate in Italy along with your full birth certificates, photocopies of both passports and any previous marriage certificate (along with any decree absolute of divorce or death certificate to prove the termination of any previous marriages) if applicable. These should be accompanied by a bank draft for each of the Nulla Osta payments. The Consulate will then send the Nulla Osta to the local Comune or to your wedding planner.
Your documents must then be presented to the town hall a number of days before the wedding so always make sure you head to Italy at least a couple of days before the big event. And here's where it can be an advantage to hire the services of a wedding planner in Italy. Mail all the documents to them and they can present them at the town hall on your behalf. At the ceremony itself, you will then need two witnesses and, if neither or only one of you can speak Italian, you'll need to employ the services of a translator.
But, for those who get a headache just thinking about all this, there are ways around the red tape. One possibility is to bypass some of the rules and regulations, and instead formally get married in the UK through a civil ceremony, unbeknownst to your guests. They then enjoy a symbolic ceremony in Italy which, for all intents and purposes to anyone watching, is the real thing.
And you mustn't let the red tape put you off. Italy truly is the most idyllic setting in which to tie the knot. Imagine a backdrop of rural Tuscany or Umbria, surrounded by vineyards and with the scent of rosemary in the air. Or let your mind wander and dream about getting married in the sunshine and blue skies of Puglia. The typical whitewashed buildings, olive trees and striking cacti offer a stunning backdrop to any celebration. Or how about a wedding in the Italian Lakes? The glistening lake waters and mountains behind offer another perfect backdrop to your special day and what better way for your guests to arrive at the venue than by boat?!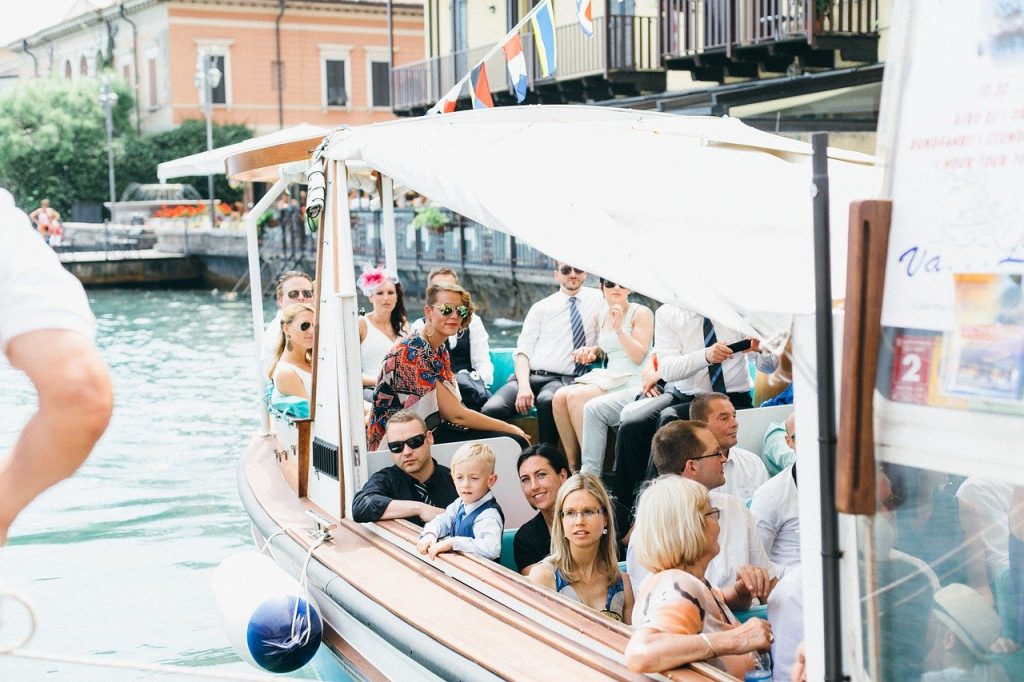 And, it goes without saying that whatever region of Italy you choose, the wedding breakfast will be something else! The Italians are renowned for their exceptional cuisine. Food will be in abundance and your guests will enjoy a feast fit for a king or queen! Whether you're looking for something formal or informal, everything is possible at a wedding in Italy. Why not consider opting for a vintage gelato van to serve dessert or how about letting the caterers build the wedding cake in front of your guests? Both certainly deliver a real 'wow' factor to the occasion.
Tempted? Then here are some venue ideas to whet your appetite…
Take this stunning villa in Tuscany perfect for a wedding. Rather conveniently, the owners also own a globally renowned catering company as well as an events management company meaning all aspects of the day can easily be organised 'in house' without having to deal with numerous different companies.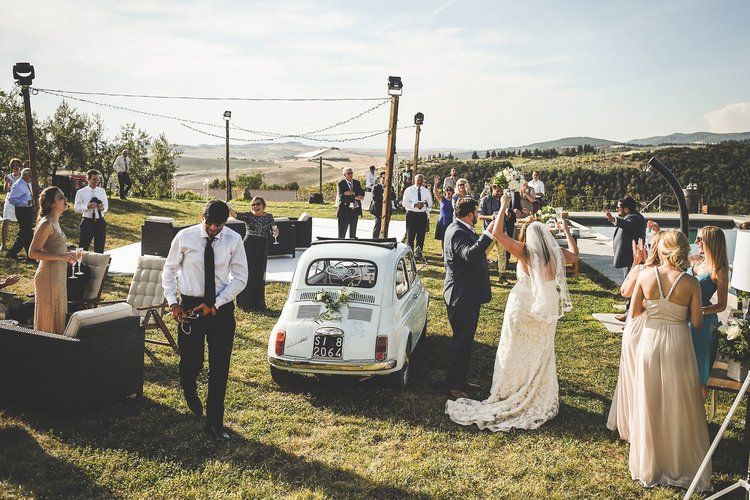 Or this villa in Le Marche is perfect if you're looking for a wedding venue in Italy. It even has it's own chapel on site. Whilst it may not be an option for larger groups with a seating capacity of just 16 in the chapel, for those looking for an intimate blessing, this is absolutely perfect.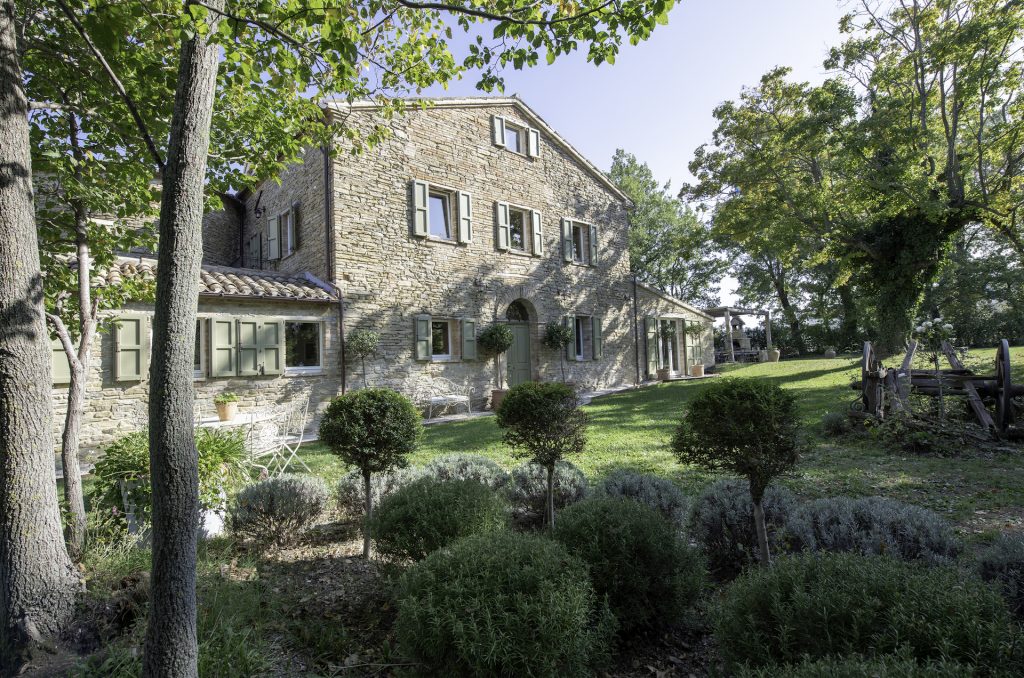 Or this contemporary villa in Puglia is a great one for a wedding celebration…. it even has it's own bar area in the entrance hall, ideal to get any party started!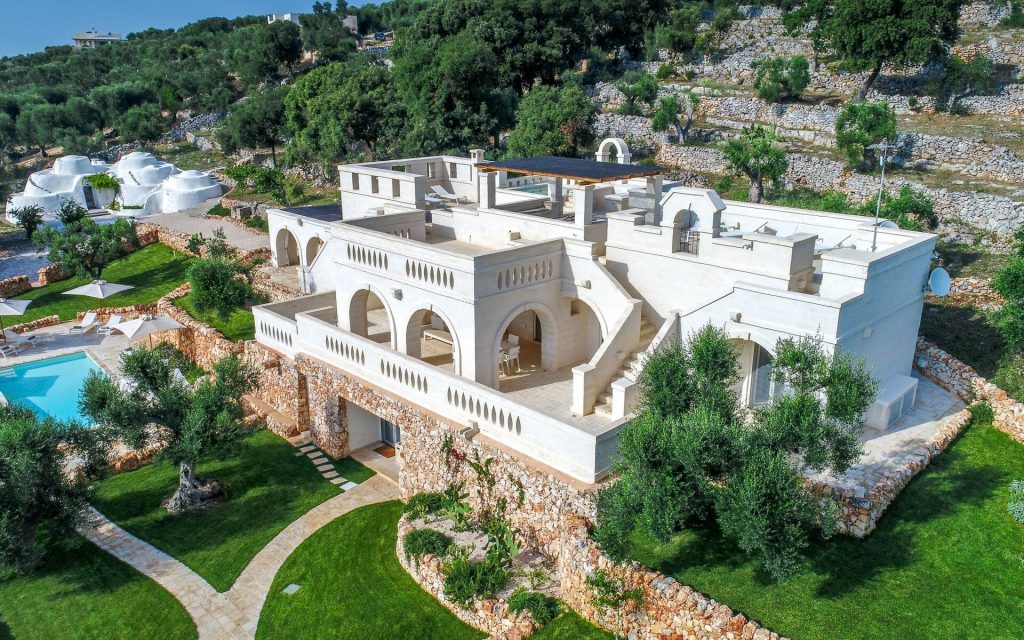 The day doesn't need to blow your budget either. For those with smaller pockets, Bookings For You has helped some lovely guests to organise a simple wedding reception in Tuscany. After a ceremony in the local town, the bride and groom along with a handful of witnesses and close family enjoyed a wedding reception in the gardens of a charming but simple 3 bedroom villa. The local management team decorated it throughout with wonderful flowers, bunting and ribbons.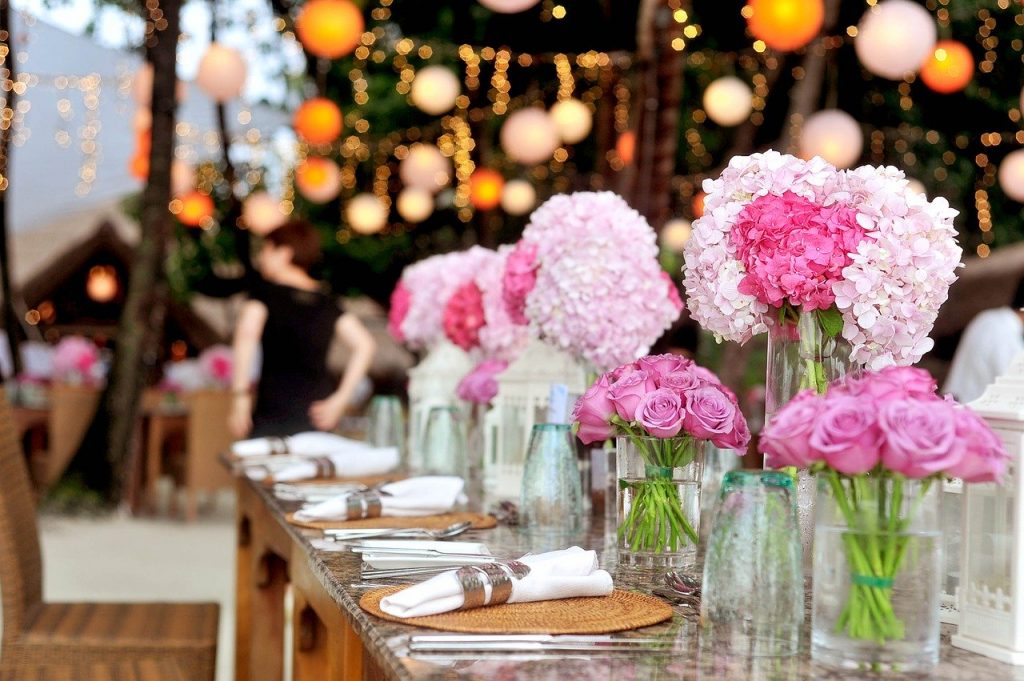 If you fancy getting hitched in Italy, then do get in touch to find out more about our wedding venues in Italy and to pick our brains on some of the best locations for you and your bride or groom to be!
And, of course, once you've tied the knot, we can also help you find the perfect villa in Italy for your honeymoon!