Here at Bookings For You, we're firm believers that, if the children are happy, then the adults will be too! Italians love children, making Italy one of the best family holiday destinations in Europe. However, we think that, when it comes to family holidays in Italy, Puglia is a great option with plenty to keep them entertained, whatever their age. Here's our guide to the best activities for your family holiday in Puglia.
Spend the day at the beach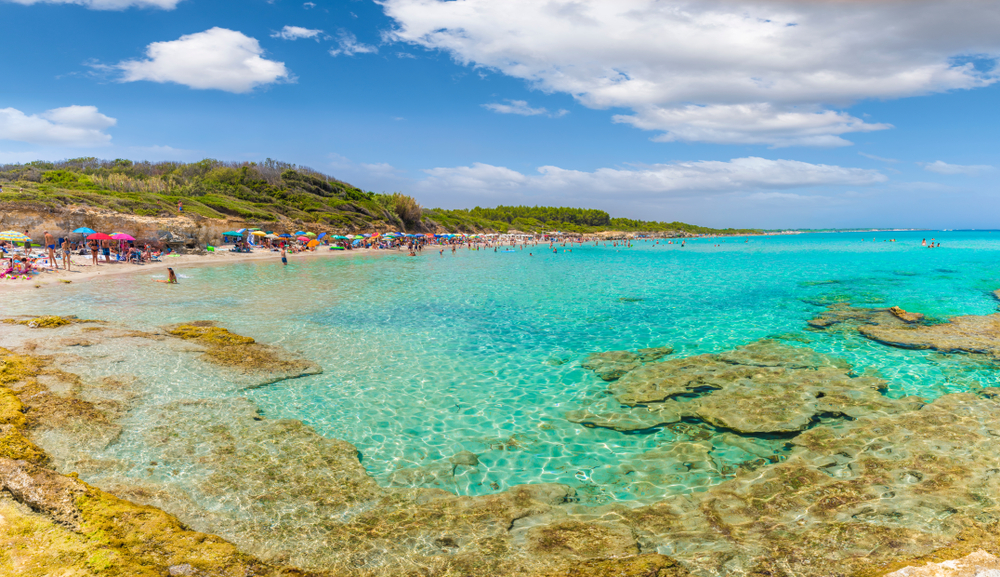 Puglia can boast some of the best beaches in Italy. More than 10% of Italy's total coastline falls into the Puglia region and it's home to no less than 15 of Italy's 195 Blue Flag beaches. Certainly, nothing better sums up the fact that the beaches in Puglia are absolutely stunning than the fact that one even enjoys the nickname of being the 'Maldives of Italy'. Kids will love the beautiful white sand, the fascinating coves and the crystal clear turquoise waters which are perfect for snorkelling, swimming and splashing in!
Find out more at our guide to the top 10 best beaches in Puglia.
Make a splash at the waterpark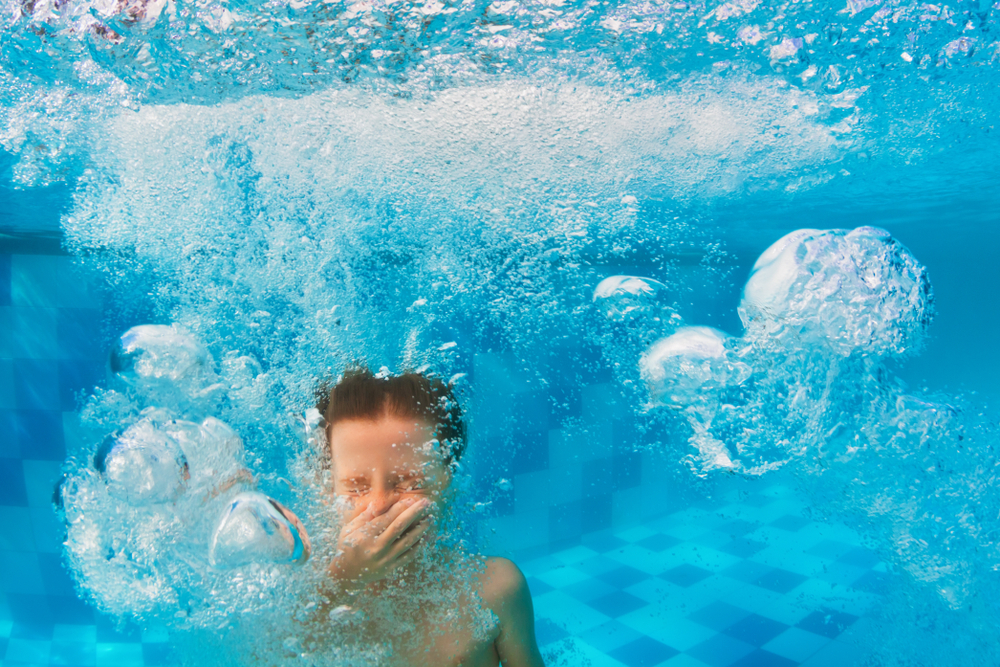 It's perhaps not surprising, given its warm and sunny climate, that Puglia boasts a number of water parks for families to enjoy, complete with slides, wave pools and inflatable fun. The first of these is Splash. Situated in Gallipoli, whilst it may not have the thrilling rides of some of the larger water parks in continental Europe, it still has plenty of waterslides to enjoy. Even better, for just an additional 3 euros, you can also enjoy access to the neighbouring Fabilandia theme park where you'll find a miniature train, water bumper cars, an inflatable area, enchanted castle and much more, all perfect for younger children to enjoy.
If you're basing your holiday in Puglia in the North of the region, then you may want to head to the Acquapark Ippocampo instead, or if you're in the South, there is the Acqua In waterpark in Carovigno and Carrisiland in Cellino San Marco. Just like Splash, the latter also offers other attractions to keep the children entertained including the opportunity to learn about the life of native Americans in the Kocis Indian village as well as to meet and pet some of their favourite animals in the mini zoo.
Spot the dolphins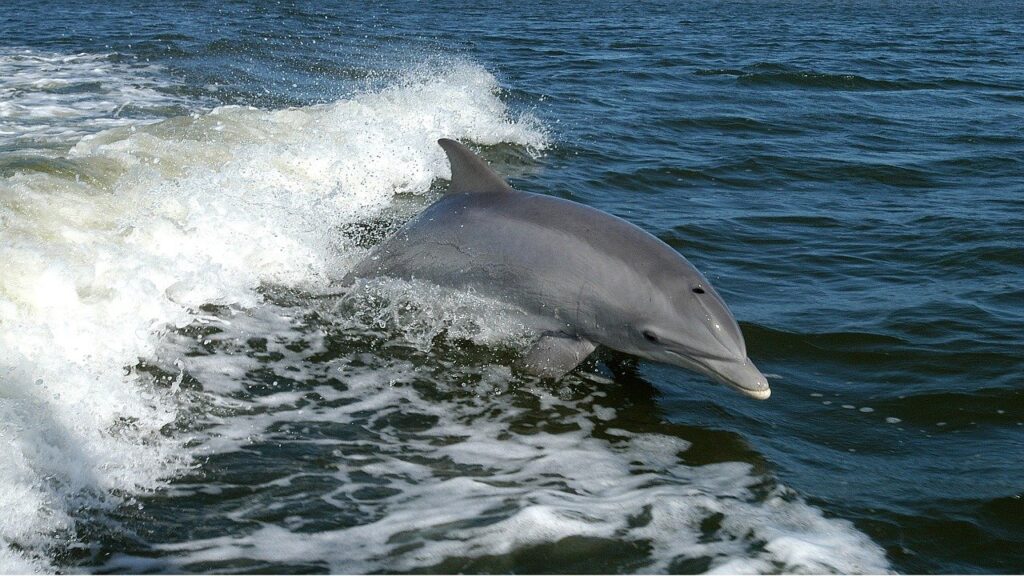 I'm yet to meet a child that doesn't enjoy nature and the seas around Puglia are simply teeming with it. They offer the perfect opportunity for your children to see marine life in its natural habitat. Head out on a boat in the Torre Guaceto to try and spot loggerhead sea turtles or book yourself a trip with the award winning marine research team at Jonian Dolphin Conservation to spend the day dolphin and whale watching. Based in Taranto, the company's excursions are a great opportunity to find out more about these incredible creatures. As well as learning about the great work the conservation team do all year round, they'll teach you how to identify different dolphins and you can help them gather vital environmental data en route. The best months to see these beautiful creatures are between June and October.
Enjoy the thrills of the theme park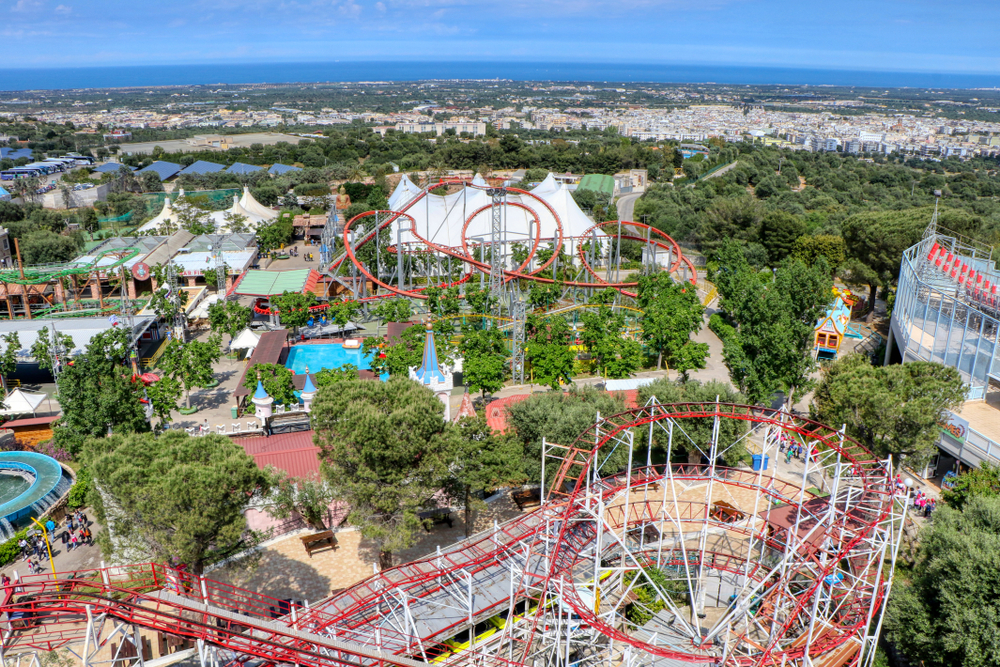 Puglia's biggest theme park is the Zoosafari Fasanolandia in Fasano, where you can enjoy a number of adrenalin filled rides. These include the Eurofighter, Super Jumper and the Sputnik, a high speed experience involving a 30 metre tall tower! Or why not get wet on the Rapid River, Flying House and African River rides or take a virtual adventure on board a spaceship in the 'Simulator'. Don't worry – there is plenty on offer for younger children too. The ferris wheel always proves popular as does the ghost castle and Brucomela, a mini roller coaster. It's a great day out in Puglia that the whole family can enjoy.
Have a day out at the zoo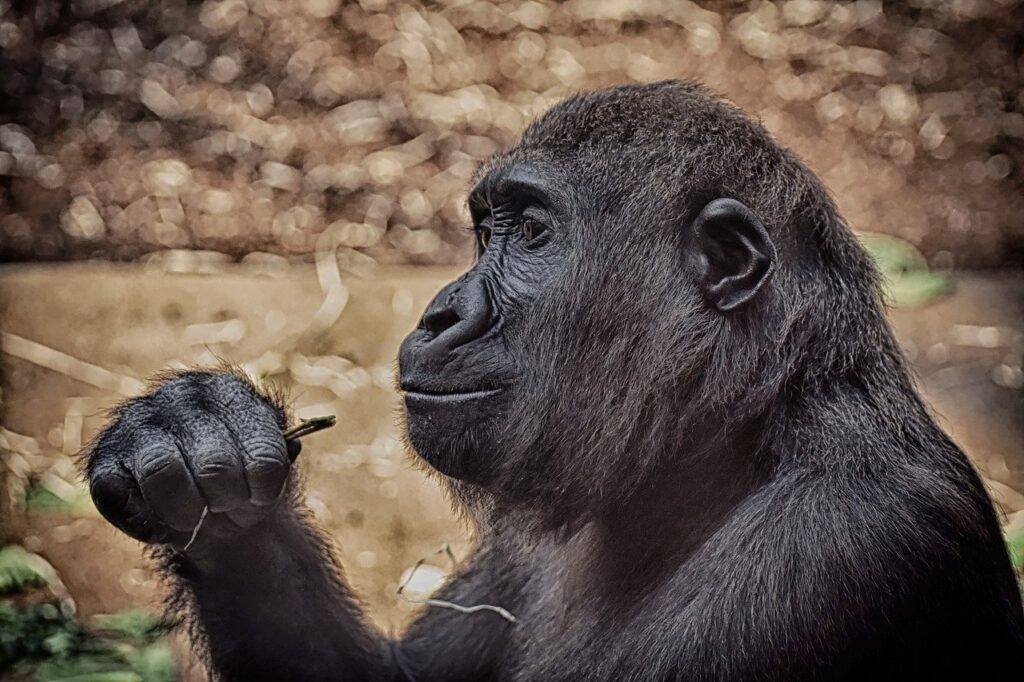 There's much more in Fasano than just a theme park though. In fact, Fasano Zoosafari is more like 3 parks in one because, as well as the amusement rides, there is also a fully operational zoo and safari park here. One of the largest safari parks in Europe, the latter is home to around 1000 different species and covers an area of nearly 350 acres. Animals range from tigers to lions and zebras, and from giraffes to gorillas and panthers. Enjoy a jeep ride to observe the wildest of animals close up in complete safety, take a little train around waterfalls and pools to spot hippos, seals and bears or simply explore on foot.
Explore Ostuni on a segway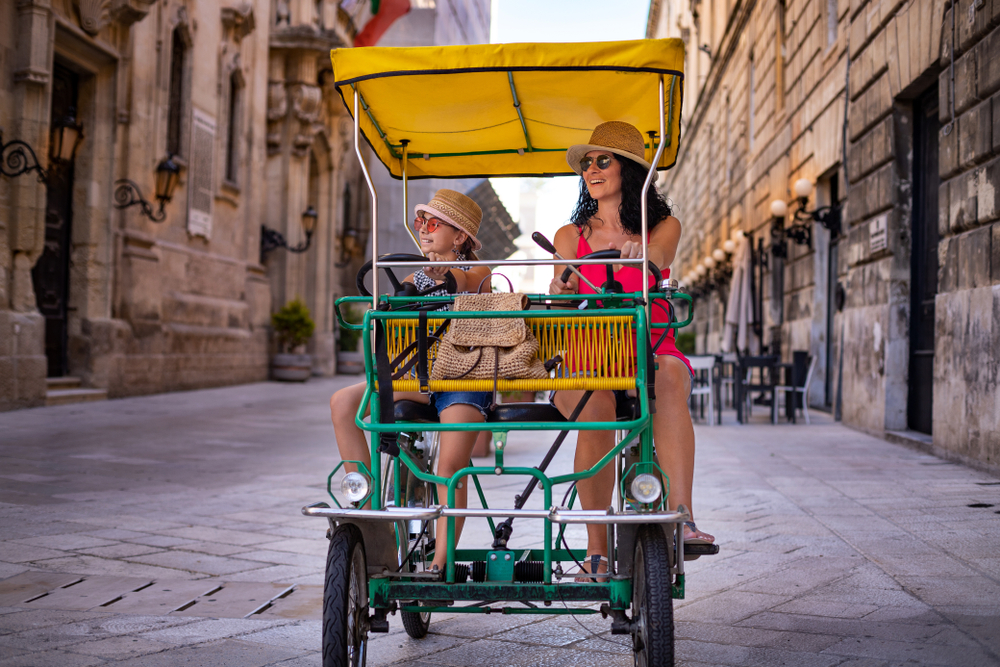 Children aren't always the most avid sightseers. However, there are definitely ways to ensure that they enjoy exploring the local area as much as their parents! One great way is to opt for different modes of transport so they're not constantly on their feet. Why not explore the narrow streets of Ostuni on a segway for example, or opt for a tuk tuk here instead. Or, alternatively, why not tour the streets of Lecce on a quadricycle? All are great ways to explore the sights on a family holiday in Puglia.
Cool off in the caves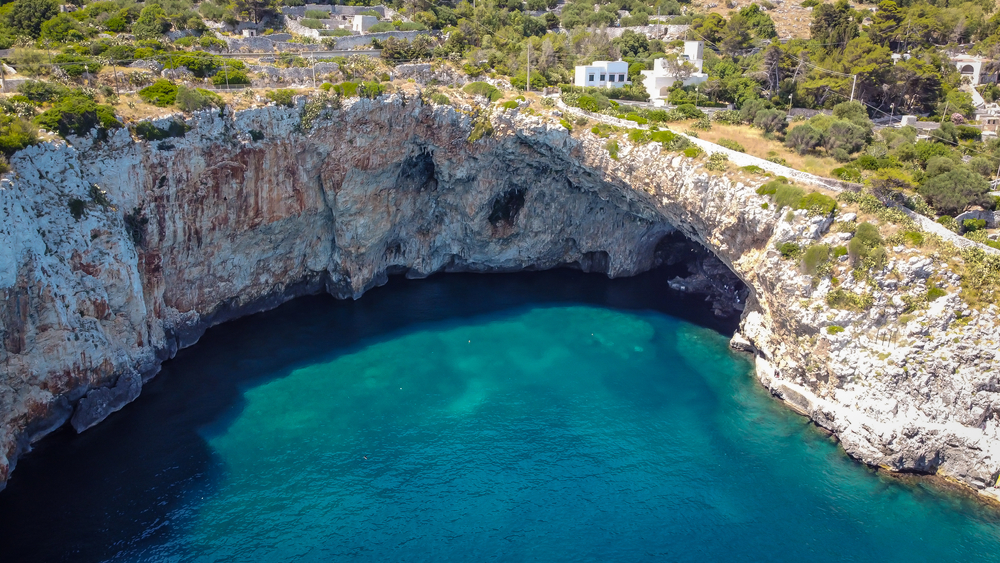 In the height of the Summer months, the temperatures can soar in Puglia. If your children are in need of a break from the heat, then a great option is to head to the Grotta Zinzulusa. It's only possible to see it by joining a guided tour but these run regularly. Lasting about 45 minutes, tour guides speak fluent English and Italian and will point out the amazing features of this stunning cave including a myriad of stalactites.
Alternatively, stay on dry land and head to the arguably even more impressive Grotte di Castellana instead. There are two paths to choose from to explore these caves. The first is a shorter fifty minute path ideal for younger explorers whilst the second is a longer path taking a couple of hours for those who would like to spend longer exploring this amazing network of underground caves and tunnels. The impressive bright white cave awaits those who pick the longer of the two pathways! Just one word of advice… It's worth checking the website before travelling to the caves. Entry is again only possible with an accompanied guide. Tours are offered in several languages but check their website for tour timings to avoid a long wait at the cave itself.
Discover some ancient dinosaurs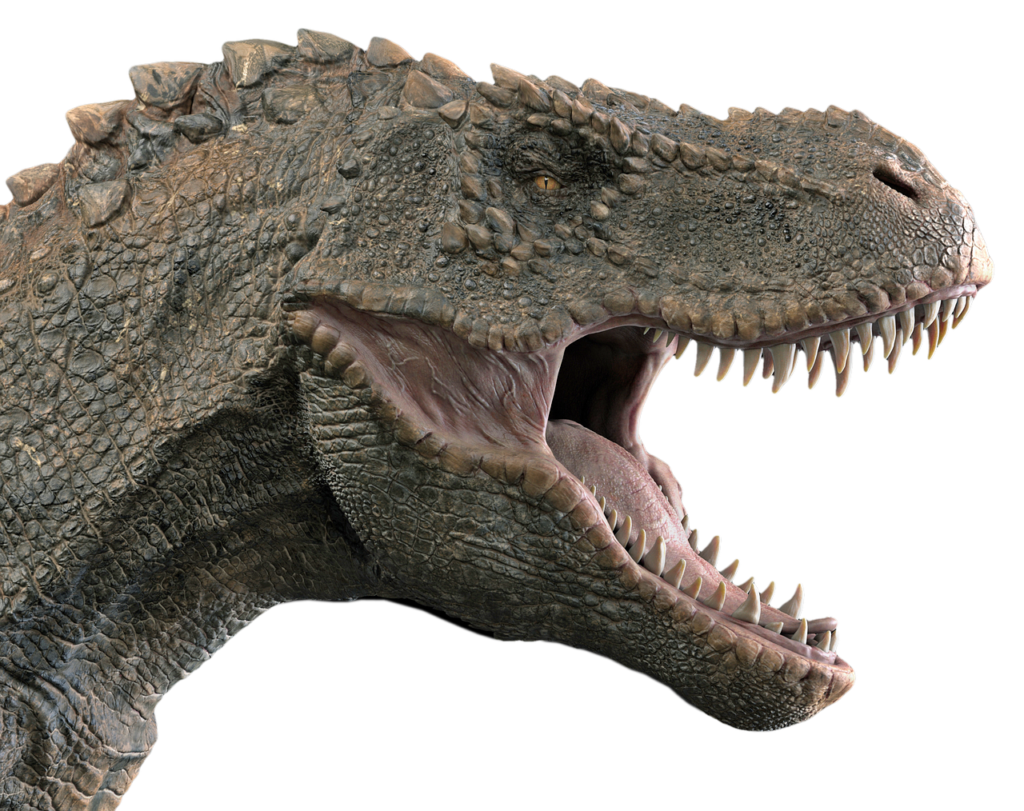 Puglia is home to not one but two dinosaur parks where children can enjoy the opportunity to learn about these amazing creatures. The largest and better of the two parks is certainly the Museo Paleontologico dei Dinosauri in San Marco in Lamis in the northern part of the region. Here, you'll find moving full sized replicas of several dinosaurs. Alternatively, head to the Parco dei Dinosauri adjacent to the Grotte di Castellana to find out about these creatures that roamed the earth millions of years ago.
Both parks are open every day between mid March and mid September each year. At other times of year, they may have more restricted entry times so please do check their websites for details of opening hours.
Explre the nature parks and spot the flamingoes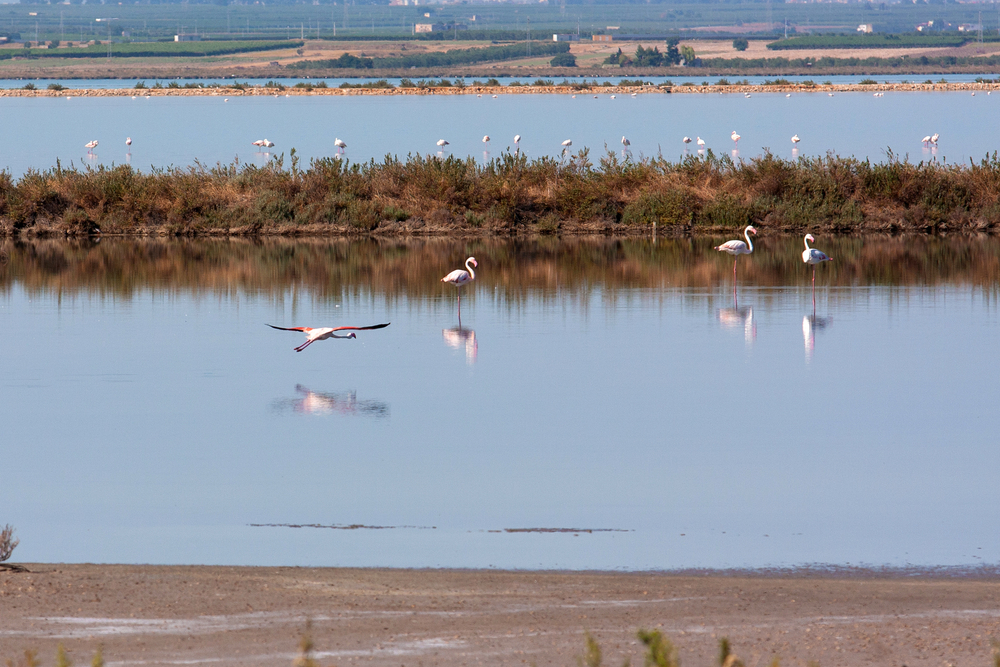 Puglia is, without doubt, an incredibly beautiful region, home to an array of stunning nature reserves. These include the Parco Nazionale del Gargano in the north of the region, where the forests and white cliffs meet the crystal clear waters below. Why not hire bikes here and cycle around some of the park? It's a fun day out for all the family. Alternatively, head further south in Puglia to discover the Riserva Naturale di Torre Guaceto, the Riserva Naturale Bosco delle Pianelle and the Riserva Naturale le Cesine. All three of these parks are teaming with wildlife for your children to spot. They will also love the salt basins of Margherita di Savoia. These are the biggest salt basins in Europe, second only in size globally to the ones in Bolivia. Try and visit in August if you can when the salt basins are full. However, it's a beautiful spot all year round and your children will be able to spot numerous types of birdlife including the beautiful pink flamingo that the basins are home to.
Enjoy a family cooking lesson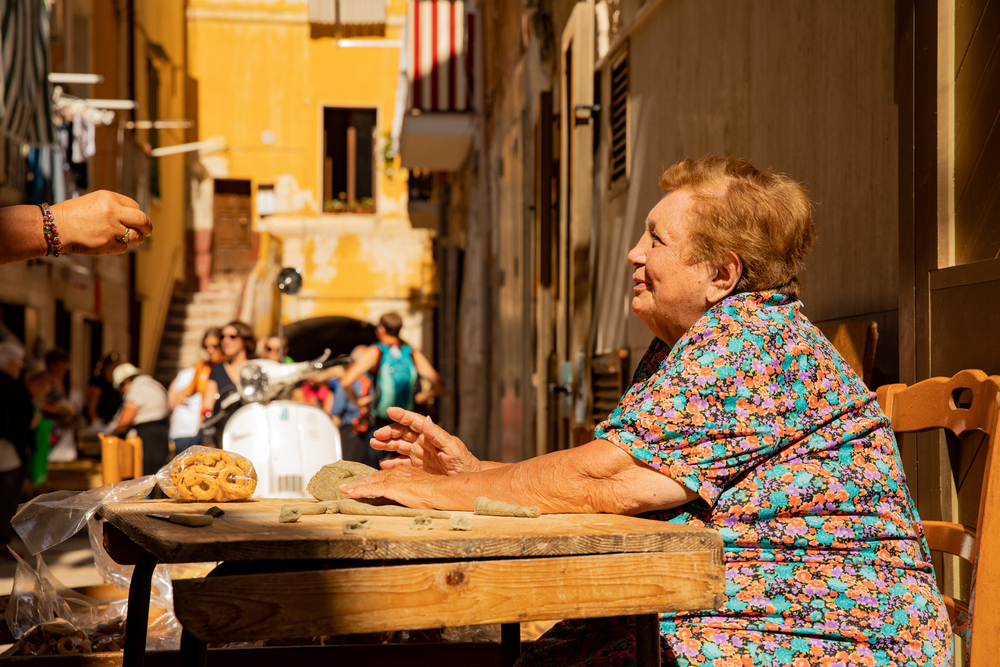 Italy is famous for its exceptional cuisine. And when it comes to food, Puglia is famous even among Italians for the standard and quality it produces. This is the region where you'll find ladies sat outside their front doors rolling pasta in the warmth of the Italian sunshine. In fact, it's commonplace to find ladies rolling and shaping orecchiete in the streets of Bari. There can be no better way to bring the Italian love of food alive than to experience a cookery lesson. There are a plethora of excellent companies offering this experience but one of our favourites is Cooking Experience in Lecce. Headed up by talented chef, Gianna, who is unbelievably passionate about food, time spent in her kitchen is an opportunity not to be missed. Meet up with Gianna in Lecce's main square before heading to the market with her to source some of the freshest ingredients of the day before heading back to her cookery school to whip up some delicious dishes to dine on together over lunch. It's a great experience to enjoy as a family and Gianna is fantastic with children of all ages.
Explore the hobbit houses of Alberobello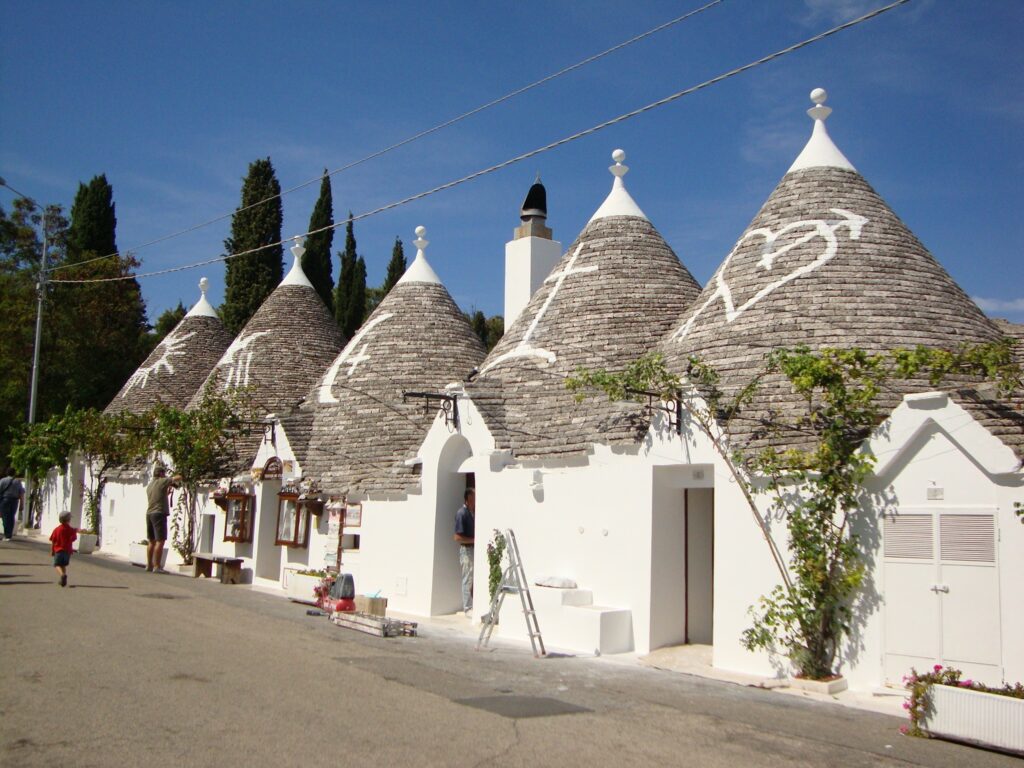 Whilst we're confident that your children will be more than happy to explore many of Puglia's towns and villages, one which is sure to delight them most is Alberobello. This is a town that looks like no other in the world, thanks to its hobbit style houses. The white trulli that Puglia is famous for are found in abundance here, many of which are now charming souvenir shops where children will enjoy picking up a memento of their stay. The biggest trullo of all, the Trullo Sovrano, is where you will find an interesting museum explaining the history of these adorable structures.
Get active at the adventure park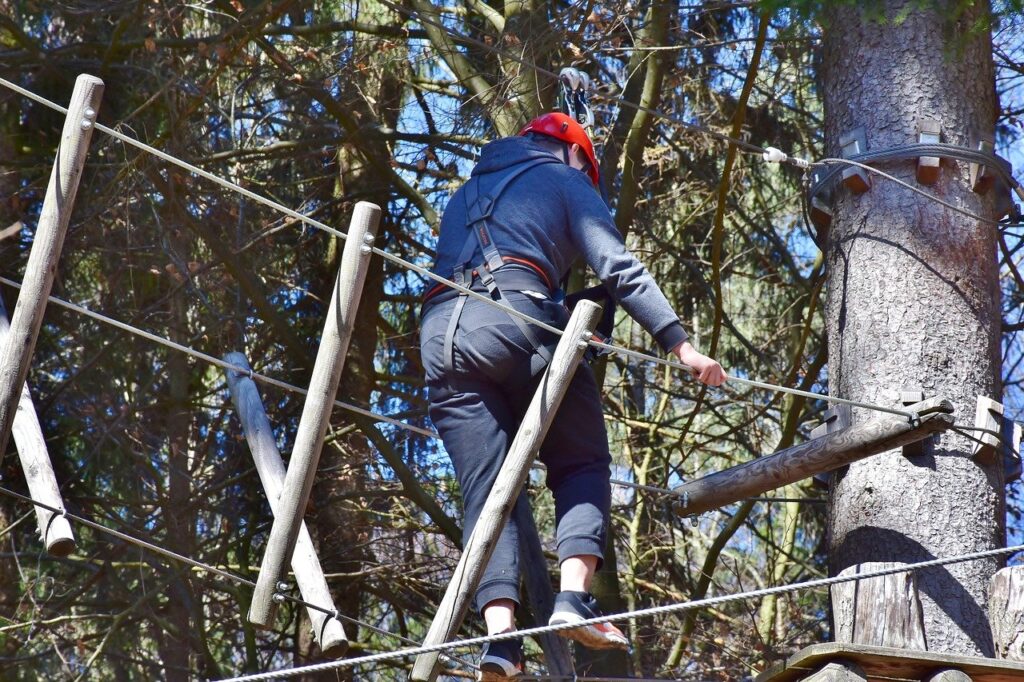 If your children need to burn off some energy during their Puglia holiday, then there are some great outdoor adventure parks to try out. These include the Ciuchino Birichino Adventure Park in Ostuni, where families can try their hand at archery, orienteering and horse riding as well as tackle the ropes courses that take you high into the trees. Other activities on offer here include climbing, cycling and nordic walking. Other family adventure parks in Puglia include the Indiana Park in Castellana Grotte and the Adrenaline Zone in Bari, both of which have challenging walks and courses that go through the trees. There are different paths for different aged adults and children making it an ideal option for all families, whatever age your children are.
If you agree with us that Puglia is a great option for a family holiday in Italy and would like to explore the possibility of a Puglia holiday for you and your loved ones, then take a look at the range of villas in Puglia available from Bookings For You.