When it comes to visiting Italy, I always suggest 'Doing as the Italians do,' and not just as the Romans. Choose an area to really explore, rather than trying to cover the span of the entire Boot in just a few days or weeks…I have seen far too many exhausted couples who can barely keep their eyes open over a gorgeous pasta alla carbonara, let alone go out afterward to enjoy Italy's bubbling summer nightlife – be it a slow evening stroll or an impromptu concert and after dinner drinks – those unplanned evenings that make a holiday so very special. You may feel you're 'missing out' but believe me, you'll find much more to enjoy when you do it SlowTravel style.
Ideally, this means renting a villa or flat in a specific locale…and then explore from there. No part of Italy will disappoint, but you'll find little known gems that make for your own unique memories, versus ticking off a laundry list of tourist sites. In northern Italy, the cities empty out as people head for the cooler hills or sandy shores. So even if you're spending time around the lakes, no trip to Italy can be quite complete without dipping your toes in the Med. And where best to do that? Anywhere along the luscious Ligurian coast with its picturesque villages, sandy beaches, cultural events and cuisine, promising a summer holiday the whole family will love.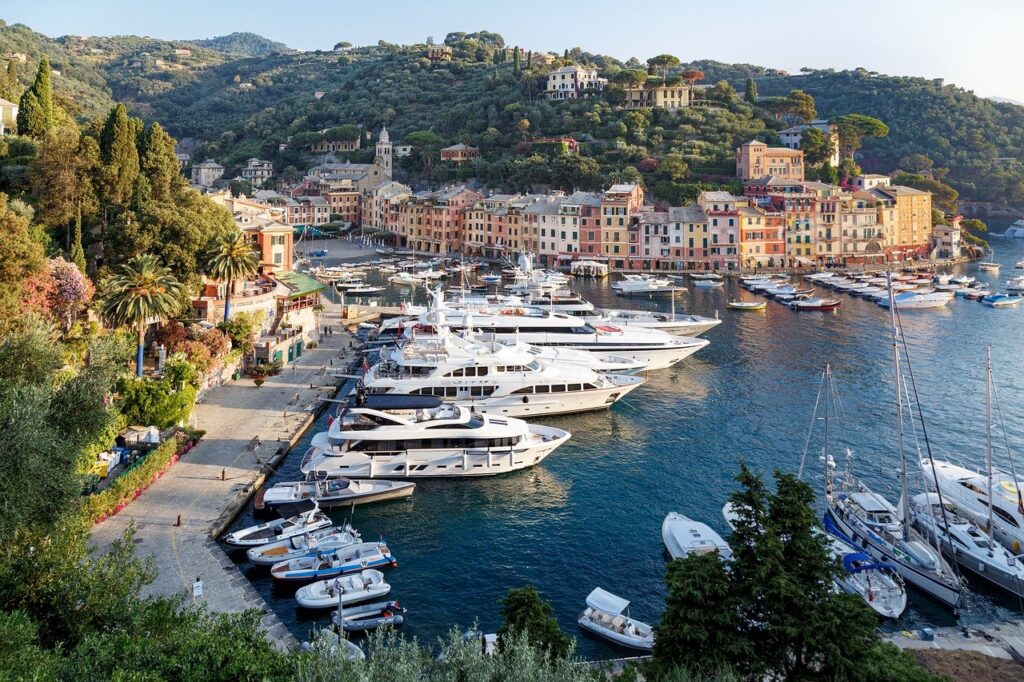 While you can't avoid the summer crowds on any stretch of sand, the Italian Riviera is so much more than Cinque Terre. And, it comes with none of the traffic that puts a dent (in more ways than one) in a trip across the southern Amalfi Coast. Rapallo, a bustling town with an equally busy marina, Camogli whose waves lap the shoreline, or Portofino where everyone needs to see and be seen making the evening promenade a 'can't miss' event. These are some of the most popular places outside the Cinque Terre. But for many Italians, the coast north of Genova, 'La Riviera del Ponente' – The Coast of the Setting Sun – is where you can find popular beaches, yes, but inland hideaways, exclusive wineries and exceptional Ligurian cuisine. You can go for the day (a 2 hr drive from Milan) or stay locally and cruise the coast by car or train to find your very favourite escapes before venturing further south to the Coast of the Rising Sun. In short, if intrepid exploration is the name of the game, Liguria does not disappoint.
Dolcevia.com has long been a proponent of SlowTravel and naturally, its companion, SlowFood. They've taken the very best of Liguria and pulled it into a driving Itinerary in their first-ever App-Book, SlowTravel: LIGURIA featuring live links for restaurant reservations, tours and ferry boat rides. You can scroll through to see which charming town draws your eye, or which hiking trail you wish to conquer. Or venture out to find the Slow Food Presidia that will lead you to the very best seafood, pesto or olives in the heart of the towns that made them famous.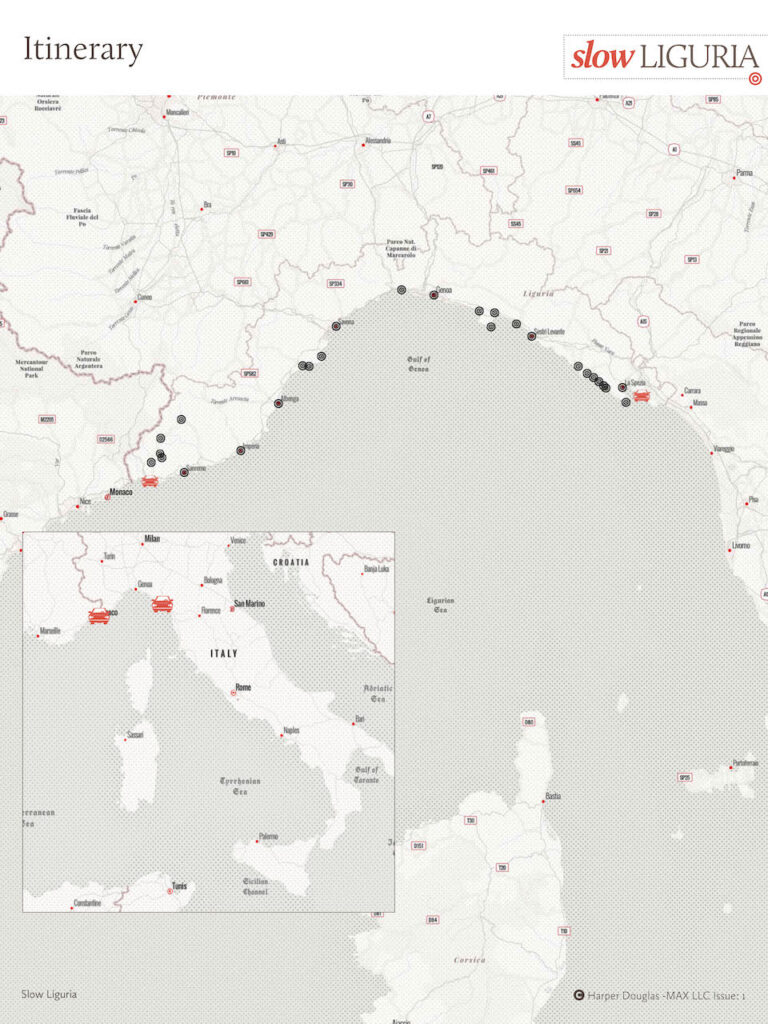 Liguria would have been the first stop for Grand Tourists coming down from England after just crossing the French border. In fact, the Shelley's had a house there, among a host of poets, painters and thinkers. Its coves hid pirate ships and its main city of Genoa was home to Admiral Doria, Giuseppe Garibaldi (who united Italy in his campaign), and scores of the rich and famous. Today, it has revamped its ancient port area (Porto Antico) and is the launch pad for many a Mediterranean Cruise.
For our prized BookingsForYou clientele, we're offering 15% off this new driving guide, so you can plan your next delectable SlowTravel itinerary down the coast – letting a Liguria insider lead the way.
Use code BOOKINGS4U15 when placing your order.
You will receive regular updates through the app book for when you're ready to hit the road or hit the beaches – the choice for a superb SlowItaly holiday is yours.
Purchase your SlowTravel Liguria guide here.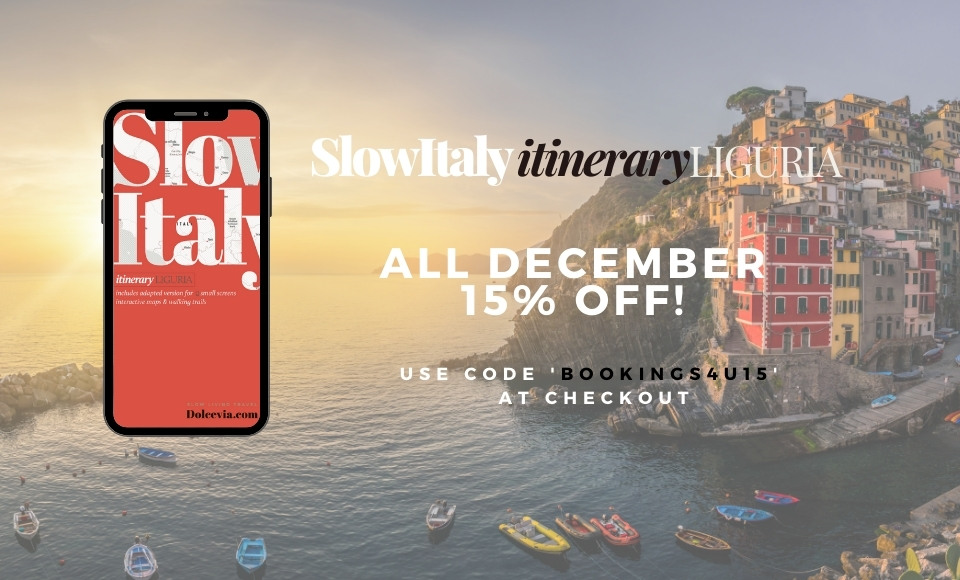 * One app-book per customer
* Offer valid thru December 2020