When it comes to Christmas, the Italians certainly know how to celebrate, officially kicking off the celebrations on December 8 – the Feast Day of the Immaculate Conception – and continuing right the way through to January 6 – the Epiphany. Here's a snapshot of what to expect if you are spending Christmas in Italy.
The Nativity
First and foremost, the nativity plays a crucial part in an Italian Christmas. The tradition of creating a public nativity scene – presepio – dates all the way to Francis of Assisi when he built a manger scene at his hermitage in Greccio in 1223. These days, all churches in Italy will have one but you'll also find them in people's houses as well as in public piazzas and shops. Traditional stable scenes include a crib with the Holy Family and baby Jesus (who is only added on Christmas Eve) but you'll come across many much more intricate designs these days, some of which even include caricatures of modern celebrities and politicians.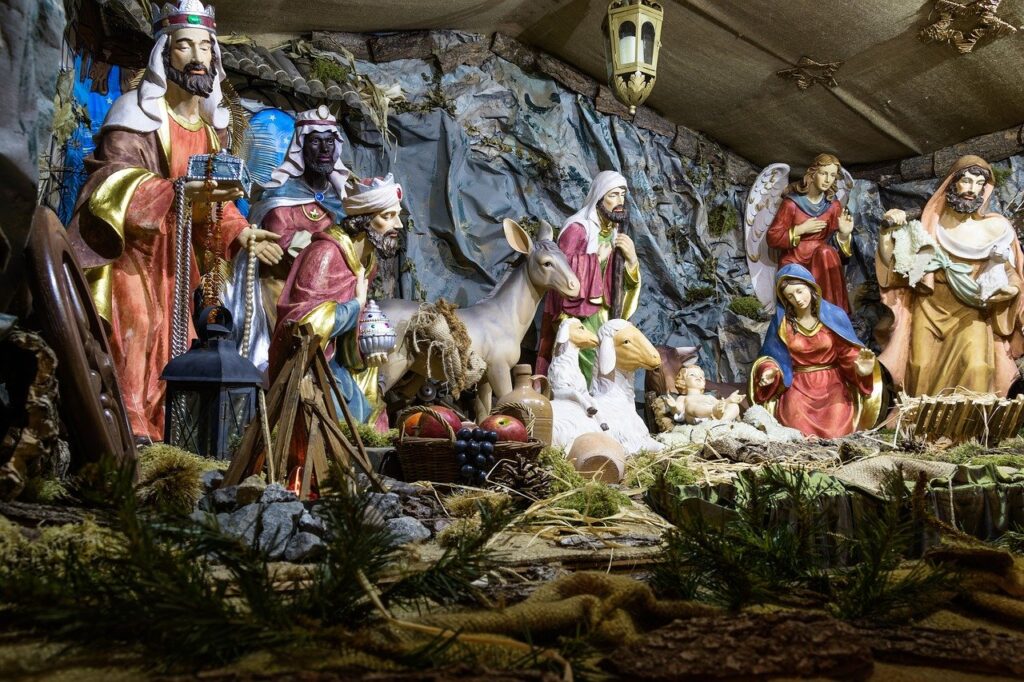 If you want to visit some of the best examples, then head to Naples where you will find literally hundreds of nativity scenes throughout the city from 8 December onwards. Alternatively, in Rome, an extremely large presepe is revealed to the public on Christmas Eve in St Peter's Square, whilst other examples of presepi can be found in many of the main squares including the Piazza del Popolo, Piazza Navona, Piazza Euclide and Santa Maria in Trastevere.
Other nativity scene settings in Italy are even more idyllic. In the beautiful Grotte di Stiffe caves in Abruzzo, for example, is 'Bethlehem in the Grotto' – an elaborate, illuminated nativity scene open to visitors each December.
There are also presepi viventi – living nativity scenes – with people dressed up to act out nativity scenes. Many take place over several days. One of the most famous is that in Le Marche. Here, at the end of December in Genga, more than 300 actors proceed up the hill to act out scenes from everyday life at the time of Jesus' birth from the heart of the Frasassi Caves, with proceeds being donated to charity. In Sicily, a cave again provides the backdrop for another live nativity at Custonaci, near Trapani, but here, the whole village is also decorated to resemble an ancient village. And not surprisingly, Greccio, the site of the first ever live nativity, also still holds an elaborate presepe vivente each year with hundreds of actors taking part.
There are dozens and dozens more including Barga and Equi Terme in Tuscany, Vetralla and Chia in Lazio, Calizzano and Diano Arentino in Liguria not to mention L'Aquila, Scanno and Rivisondoli in Abruzzo. Rivisondoli also has an impressive reenactment of the arrival of the three kings to mark the epiphany in January. At the same time, also well worth seeing is the annual 6 January Epiphany Parade of the Three Kings from the Duomo in Milan to the church of Sant' Eustorgio. In short, wherever you choose to stay in Italy at Christmas, there are plenty of nativity events to be a part of and to enjoy.
Carol Singing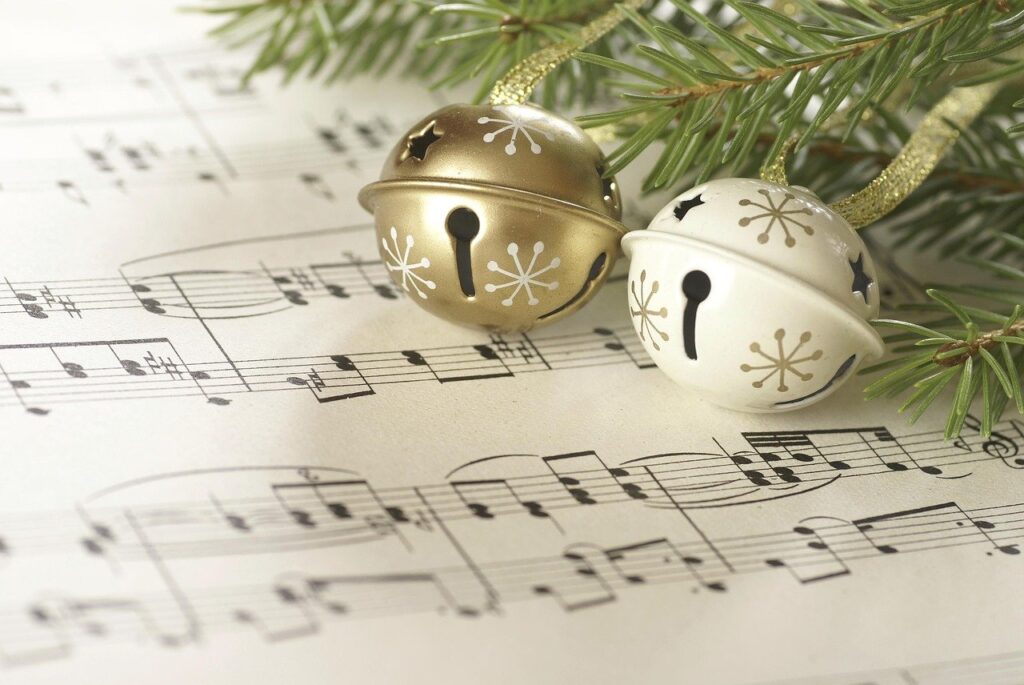 The eight days preceding Christmas in Italy are called the Novena. It's across this period where you'll come across the sound of bagpipes, particularly in the regions of Abruzzo, Basilicata, Campania, Calabria, Molise, Puglia and Lazio. Bagpipe players – zampognari – travel from the mountains to the towns and cities to play their instruments, a tradition that dates as far back as Roman times but which, more recently, used to be performed by shepherds who travelled down from the mountains to earn an extra income across the harsh Winter period. Playing traditional music such as Tu scendi dalle stelle (You come down from the stars), they are typically dressed in traditional garb consisting of criss-crossed leather leggings, sheepskin vests, woollen cloaks and peaked caps.
Christmas trees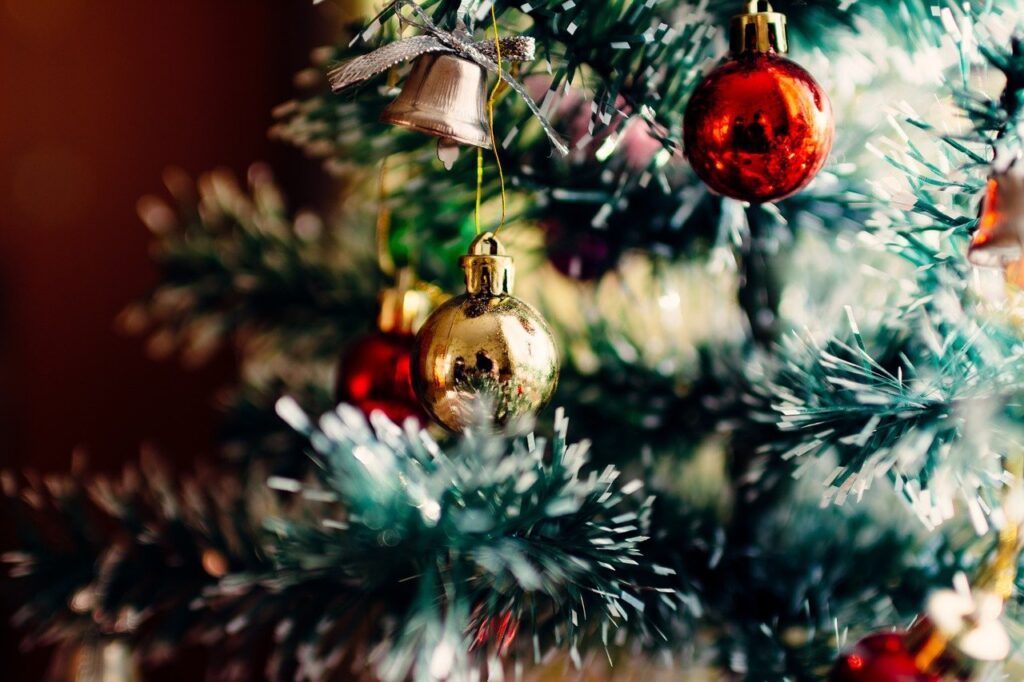 Italians will celebrate by putting up Christmas trees, both in their homes and in public places. But, since 1991, Italy has actually also been home to the world's largest Christmas tree. Situated on the slopes of Monte Ingino in Gubbio, this giant illuminated Christmas tree dominates the Umbrian landscape and stretches 650 metres high and 350 metres wide and includes over 3000 coloured lights.
Christmas markets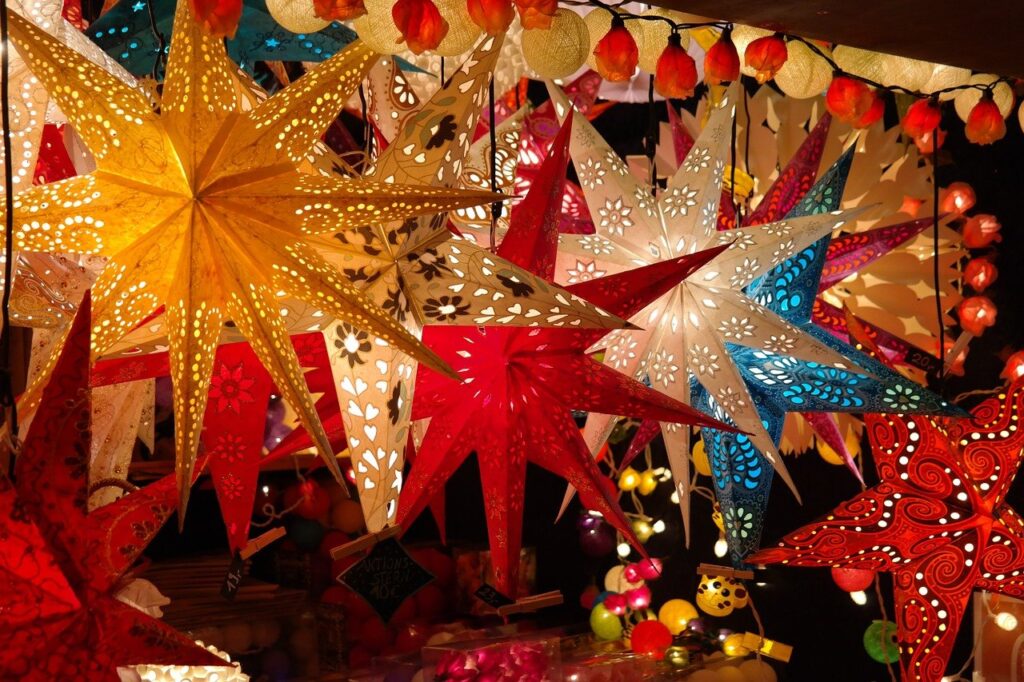 Italy plays host to several Christmas markets. Arguably some of the best can be found in the very North of Italy. Here, in the heart of the Italian Alps in the villages of the Trentino and South Tyrol regions, visitors will find traditional wooden huts selling a plethora of Christmas goodies. Some of the most popular markets include those in Bolzano, Arco, Canale di Tenno, Merano and Trento. The markets typically run from the third week of November through to the end of the first week of January. Other favourite Christmas markets in Italy include those in some of Italy's principal cities including the market in the Piazza Navona in Rome, the wonderfully festive market in Verona and the Christmas market near Via San Gregorio Armeno in Naples. If you want to buy your own nativity scene, then this is certainly the market to go to. This street sells thousands of nativity scene figurines. And last but not least, we couldn't miss out the annual event held in Candelara, Le Marche. The town hosts 'Candles in Candelara' each December, a unique event with rows and rows of stalls lit purely by candlelight creating a unique and charming atmosphere.
Christmas foods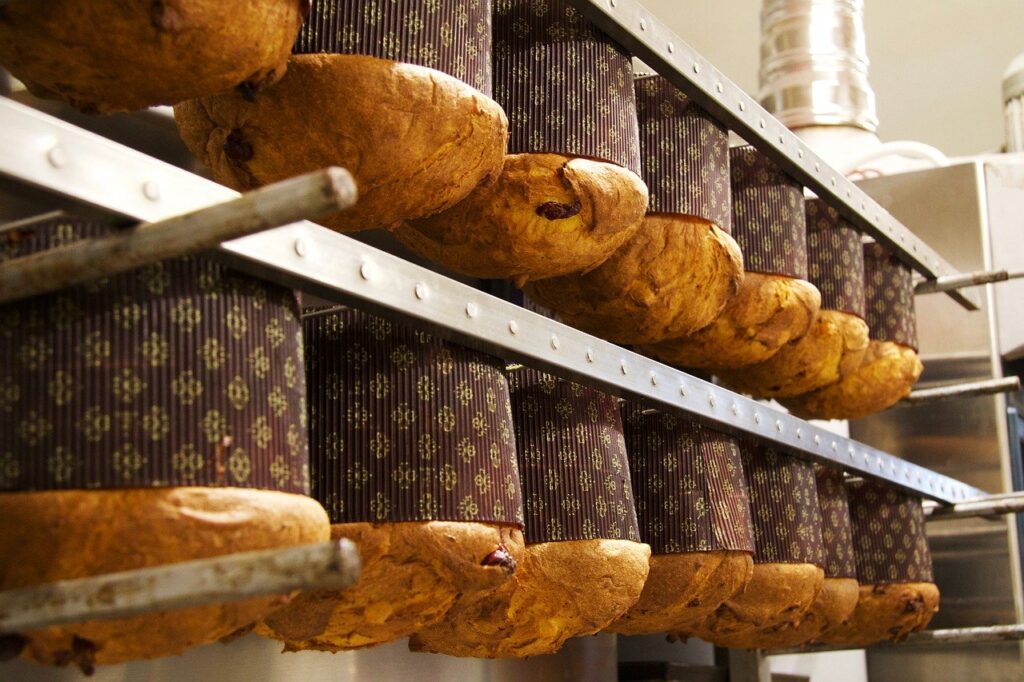 As you would expect, food is a big part of the Italian Christmas celebrations and it's certainly a time to enjoy some of Italy's finest sweet treats. The most famous of Italy's Christmas cakes is definitely the panettone. Originating in Milan in the 9th century, this sweet treat is made with flour, eggs, butter, raisins and candied fruit. Almost as well known is Tuscany's panforte. Again, this dessert dates back hundreds of years but this time has its origins in Siena. Or originating in Verona is pandoro, a sweet bread often dusted with icing sugar to resemble the snowy peaks of the Italian Alps. You'll find that wherever you spend Christmas in Italy, each region will have its own unique speciality. In Campania you'll find struffoli (small balls of baked or fried dough served with candied fruit, sugar and honey) whilst in Sicily you'll find buccellati, nepitelle in Calabria, cartellate in Puglia and pangiallo in Lazio. But the list goes on…
Christmas Eve
December 24 in Italy is usually an evening for families to spend together. This is a time when Italians may enjoy the Festa dei Sette Pesci (Feast of the Seven Fishes), known as La Cena della vigilia, Il Cenone or La vigilia di Natale in Italy. It is a feast that originates in the South of Italy which is traditionally poorer but where, thanks to its long coastline, seafood is plentiful and cheap. 24 December – The Vigil of the Nativity of the Lord in the Roman Catholic calendar – has historically been a day for Roman Catholics to fast and abstain from indulging, however worshippers have always been allowed to break this fast in the evening hence the chance to enjoy a big dinner with family at night. Certainly, Italians tend not to eat meat on the 24th December preferring to eat fish instead and sometimes they will also avoid dairy. Celebrations will last well into the evening until families make their way to midnight mass.
Christmas Day
As in so many other countries, families in Italy will enjoy a celebratory dinner together on Christmas Day. It's usually a meat dish – often chicken, turkey or beef. After the lighter fish dish on Christmas Eve, this is typically a much heavier meal, lasting several hours. It's also a day when some families will exchange gifts.
Boxing Day
Saint Stephen's Day – Festa di Santo Stefano – on 26 December is a public holiday in Italy and it's a chance for Italians to continue the festive celebrations. Families and friends will usually get together to use up the delicious leftovers from the previous day.
Befana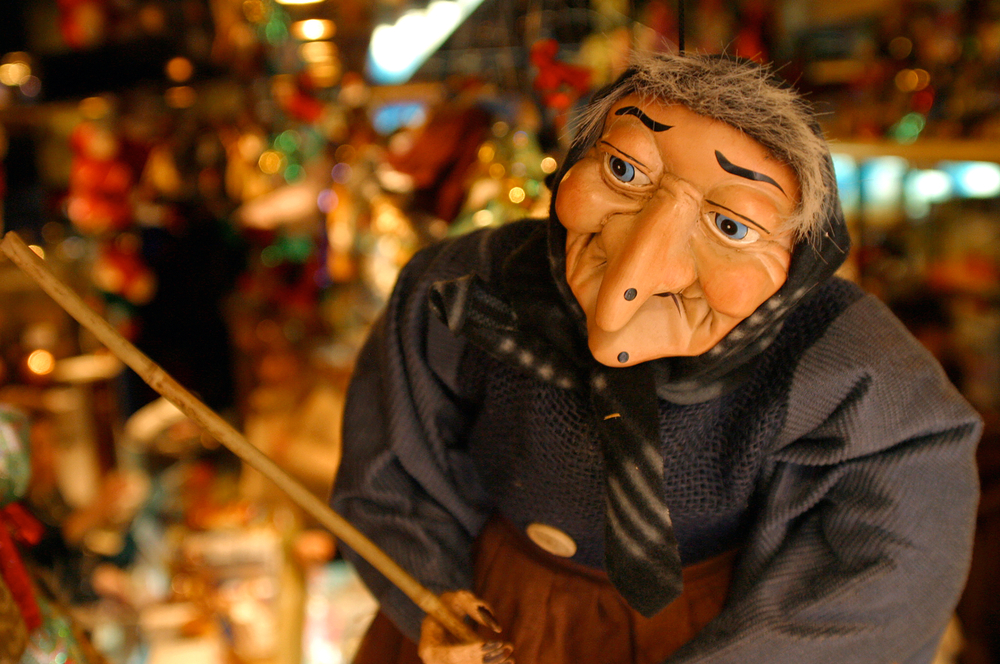 Whilst Father Christmas – Babbo Natale – is becoming increasingly common in Italy, a key figure in the Christmas celebrations is the witch Befana. On the night of 5 January to mark Epiphany, she visits children in their homes filling their stockings with sweets and gifts. Those children that had been good during the year would receive sweet treats whilst those who have misbehaved would receive coal (usually now replaced with black coloured sweets). It's a tradition that takes place all over Italy, although in some parts of northern Italy, the three kings may bring presents rather than Befana.
I think that covers most of the Christmas traditions in Italy. So, all that leaves me to say is Buon Natale! Wishing you all a very merry Christmas. And if you ever want to spend Christmas in Italy, then take a look at some of our favourite villas to spend Christmas in, or get in touch and we'll find the perfect Italian villa for your Winter stay in Italy.