The capital of the Marche region of Italy, Ancona is one of the main ports on the Adriatic. It's arguably one of Italy's hidden gems — often overlooked by the better-known cities, and with a history not quite so famous as to lure tourists. We decided it was time to learn more about this historic naval city which is perhaps most famous for its production of accordions…
History
Founded by Greek settlers in around 387 BC, the name 'Ancona' stems from the Greek word for 'elbow'. Greek merchants set up a dye factory in the city — specialising in the Tyrian purple, also known as imperial purple, which was expensive to produce and highly valuable. As with most Italian cities it faced numerous attacks under Roman rule. Ancona grew increasingly dependent after 1000, only to lose this freedom in 1532 and became part of the Papal States. Ancona became part of the Kingdom of Italy in 1860. In World War 1, Ancona was one of the most important Adriatic ports, and was heavily bombarded. During World War 2, the Battle of Ancona took place from 16 June 1944 to 18 July 1944, intended by the Allied forces to recapture the city — accomplished by the Polish 2nd Corps on 18th July.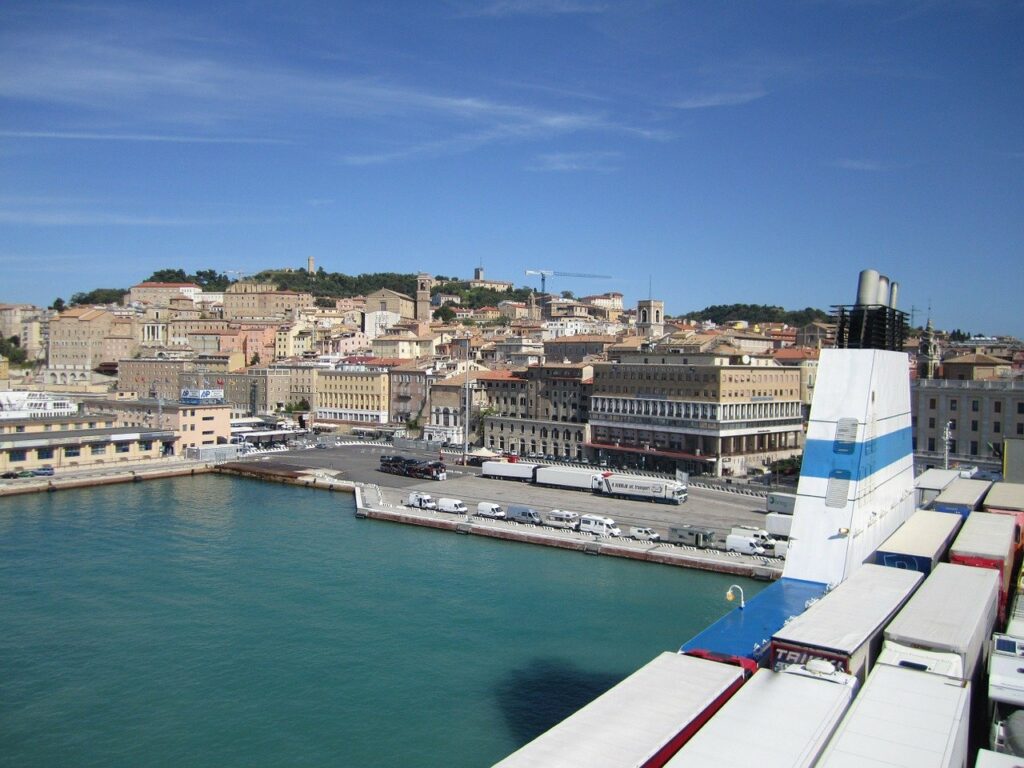 Events
Since 1973, every July Ancona has hosted a jazz festival celebrating the music genre. The programme (and dates) change annually — but it's always over several days. Visitors can buy a card which permits unlimited access to the various concerts, exhibitions and performances held around the city during the festival.
June and July also boasts the Inteatro Festival, where the theatre hosts numerous productions, workshops and discussions — usually around a common theme. The 2018 event is the 40th season.
One of the most recent annual events held in Ancona is a festival celebrating tango (the dance, not the fizzy drink). Held in August, the 'International Tango Festival at Sea' features performances by Argentinian dancers — but visitors also have the opportunity to join in too.
Art and Attractions
The Palazzo Bosdari houses the recently reopened Municipal Art Gallery, displaying works by Olivuccio di Ciccarello, Carlo Crivelli and Titian. You won't be disappointed if you while away an afternoon here.
Ancona Cathedral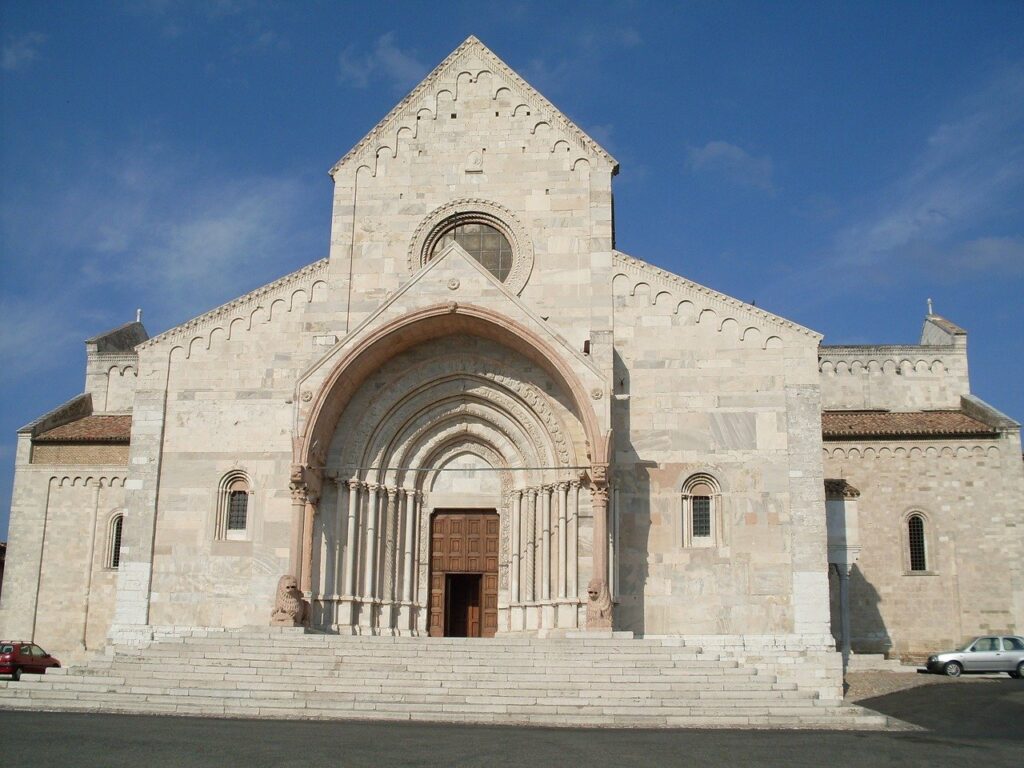 Completed in 1189, the cathedral is a Romanesque building in grey stone and has a dodecagonal dome over the centre, and a Gothic facade. It stands on the site of a former acropolis, overlooking Ancona and its gulf (a fantastic location!) The church was restored in the 1980s, and although it might not be as magnificent as some of its better-known Italian counterparts it's still pretty stunning.
There is also:
The National Archaeological Museum (Museo Archeologico Nazionale) — built in the late Renaissance and boasting numerous sections including prehistoric, Greek-Hellenistic and Roman
The Episcopal Palace — where Pope Pius II died in 1464
The church of Santa Maria della Piazza — where you can see the remains of two small churches through the church's see-through flooring
The church of San Francesco alle Scale — founded in 1323 and restored in1953
The Palazzo del Comune — built in 1250