Bellagio is Lake Como's most famous town and is incredibly picturesque (albeit busy thanks to the sheer numbers of holidaymakers that it attracts!) Known affectionately as 'the pearl of Lake Como', the town is nestled on the tip of the promontory that divides the lake into two branches below. It's always on the bucket list of guests staying in one of our Lake Como villas and it's easy to see why. So, what is there to see and do in Bellagio?
What to do in Bellagio
Bellagio has been attracting wealthy visitors for years and those exploring Bellagio now can explore the villas that they would once have spent their Summers in. These include Villa Melzi and Villa Serbelloni. The latter was built in the mid 19th century for the wife of Count Frizzoni, a nobleman from Bergamo. Nowadays it is a luxury hotel owned by the Rockefeller Foundation. Unfortunately, you can only go inside if you're a resident, however non residents can still explore the 50 acres of parkland and gardens that surround it.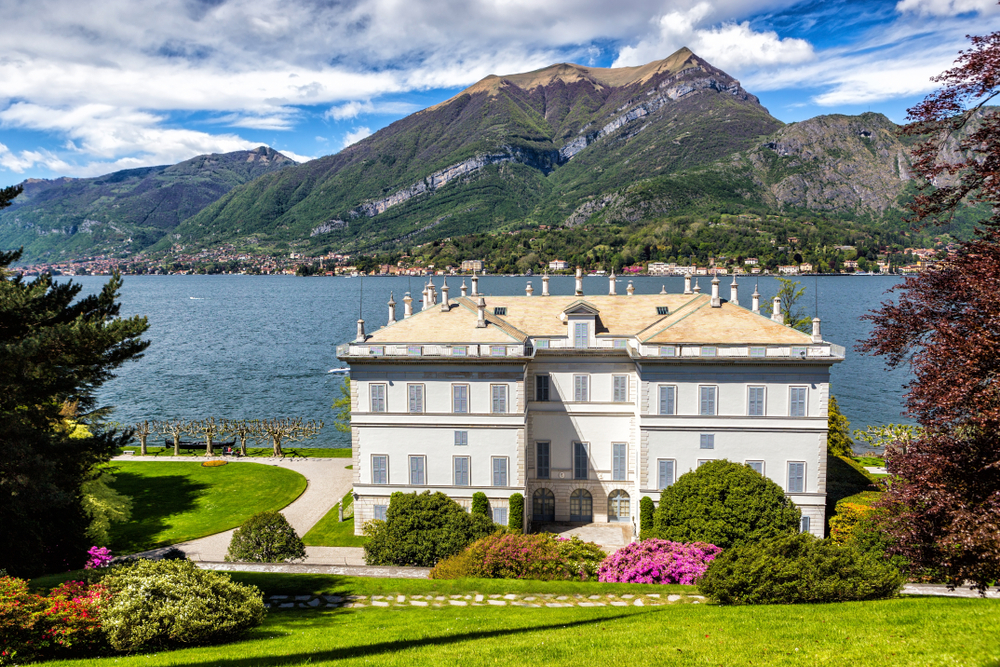 Villa Melzi dates back to an even earlier period and was constructed between 1808 and 1810 by Francesco Melzi d'Eril as a Summer residence. Inspired by Napoleonic France, it was built in a neo-classical style. Unfortunately, once again, it is not possible to visit the interior but, once again, it is possible to explore the wonderful gardens that surround it designed by architect Luigi Canonica and agronomist Luigi Villoresi. Wander through the rows of giant rhododendrons and azaleas, around the Japanese pond filled with water lilies and surrounded by Japanese maple and cedar trees, and past the Roman statues and Egyptian sculptures to the neo-classical chapel and museum.
Once you have explored Bellagio's lakeside villas, you must also take time to discover Bellagio's town centre. The oldest part of Bellagio – the borgo – is characterised by narrow cobbled stairways, alleyways and piazzas, all lined with shops, restaurants and cafes. Wherever you go, residents have filled windows and balconies with colourful boxes of flowers and the result is absolutely charming. Take the opportunity to go shopping for leather goods, clothing, perfumes and Italian food! And, head to the Piazza della Chiesa to also visit the Basilica of San Giacomo, an 11th century Romanesque church.
Finally, Bellagio has a couple of viewpoints it is worth discovering. First, head along the main street – Via Giuseppe Garibaldi – from the ferry terminal (traghetto) and in just over 10 minutes you'll find yourself at the very tip of the village (Punta Spartivento) in the middle of the three branches of Lake Como, where you can take in the breathtaking views over the boats and the water from a picturesque grassed area. Perfect for taking some holiday snaps! Should you be feeling a bit peckish, there is also a lovely restaurant here. Next, starting from Bellagio's town hall, follow the pathway and steps signposted Salita Cappuccini to Pescallo. It's not the easiest of walks with uneven pathways and a decent climb to contend with, but it's well worth it. This picture-postcard fishing village is less than a mile from Bellagio but it's a world away from the crowds of Bellagio and it's another great location to take some stunning photos.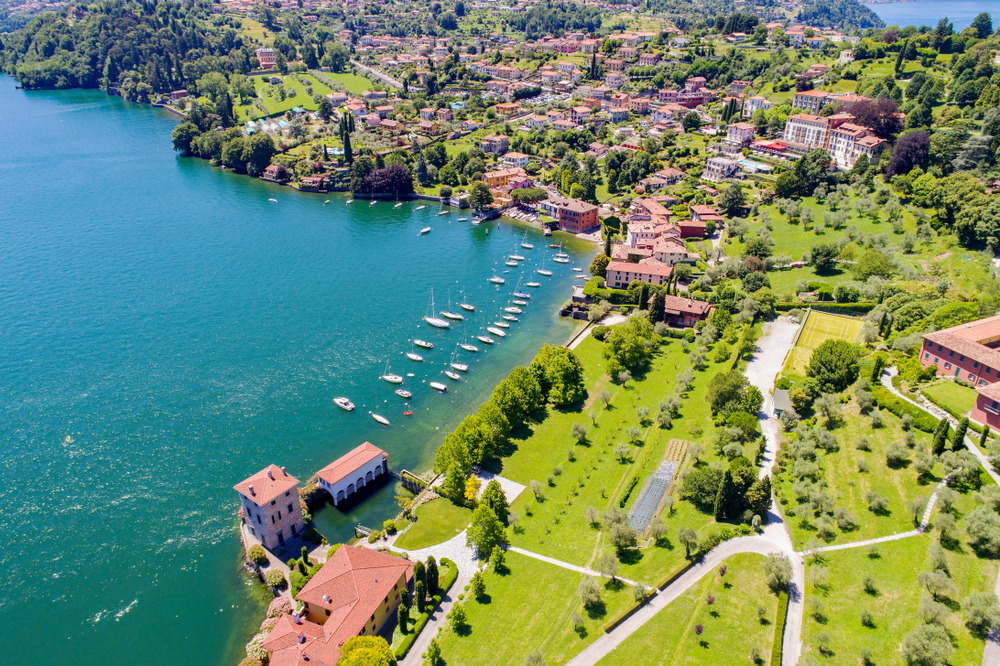 Events in Bellagio
From the end of June to the end of July each year, Lake Como plays host to the Bellagio and Lake Como Festival. Best described as a musical extravaganza, the event takes place not just in Bellagio but in dozens of towns around Lake Como and in a variety of settings including theatres, churches, villas and parks. Both Italian and international orchestras, quartets, solo artists and performers take part, putting on numerous concerts for people to enjoy. Alongside this, there are art exhibitions, talks and seminars that people can participate in.
Where to stay in Bellagio
If you want to visit Bellagio, then choose a Lake Como villa that will tick all the boxes! However, you don't have to be based on Lake Como to explore Bellagio. It's actually an easy day trip from Lake Maggiore too or Lake Lugano. So you could choose any of the Italian Lakes villas available from Bookings For You for your trip.
Alternatively, if you're looking for a hotel in Bellagio, then check out Expedia for a great range of Bellagio hotels at great rates.
How to travel to Bellagio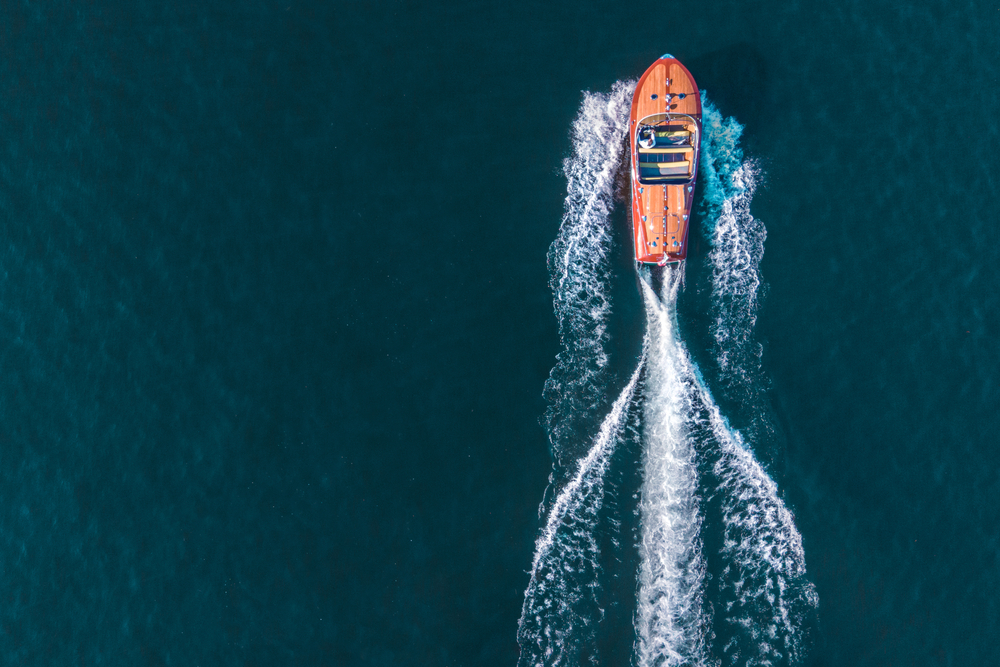 Bellagio is conveniently situated in the middle of Lake Como and is relatively easy to reach using both public and private transport.
By car: For those coming by car, parking can be tricky in Bellagio, particularly in peak season. Certainly between April and October, the historic centre of Bellagio is fully pedestrianised during the day and access by car is only possible if staying in one of the hotels (and even then it is vital that you register your vehicle to avoid being fined). To help finding a parking space, please be aware that parking spaces marked with white lines are free of charge whilst those that require payment are marked with blue lines. Payment typically applies between the hours of 8 am and 8 pm.
By boat: A network of boats criss-cross Lake Como all day long so it's easy to reach Bellagio using either the public boat network or by hiring a private boat and navigating the lake yourself. If using the public boat network, there are three types of boat. The Corse Battello is a slow boat service that connects all the lakeside towns. The Corse Rapide is a faster service which connects most of the towns on Lake Como's shores including Bellagio (but not those along the south eastern branch of the lake). Finally, should you wish to travel to Bellagio by car using the boat network, then you would need to use the Corse Traghetto. These boats allow cars on board but only operate between the towns in the central part of the lake – Varenna, Bellagio, Menaggio and Cadenabbia.
By plane: The nearest airports are Milan Bergamo (65 km), Milan Linate (75 km) or Milan Malpensa (90 km). From here, you can then hire a car or use the public transport network to reach Bellagio.
By train: The nearest train station is in Varenna. Once in Varenna, you can walk downhill from the station to the boat stop and use the boat network to make the short journey to Bellagio. Alternatively, you can take a taxi from Varenna train station to Bellagio.
If you fancy exploring Bellagio for yourself, then take a look at the Lake Como villas available from award-winning Italy villa rental specialists, Bookings For You.