Maccagno is an authentic lakeside town that sits on the Eastern shores of Lake Maggiore. It sits approximately 10 km from the border with Switzerland and just under 6 km from the larger town of Luino that lies in the opposite direction. It's a popular holiday resort for tourists, particularly the Dutch, Germans and more recently the Brits! However, it's also an extremely popular spot with locals at the weekend, particularly in the Summer months when they want to make the most of the sunshine. The town sits within the comune of Maccagno con Pino e Veddasca, which was formed in 2014 when the three separate comune of Maccagno, Pino sulla Sponda and Veddasca merged. We think it's the perfect place for an Italian Lakes holiday. But don't take our word for it! Read on to find out what is has going in its favour…
Things to do in Maccagno
In the Summer months, people enjoying their Italian Lakes holiday definitely make a bee-line for Maccagno to make the most of its bustling beach – the Tronzano beach. This is extremely popular with the locals who spend their days swimming in the lake and lying either on the grassed area adjacent to the lake or on the pebbled beach. Certainly, it's a great spot to cool down in the water and you'll find platforms arranged just off the shore which you can easily swim out to.
Swimming is not the only sport to enjoy during your Italian Lakes holiday in Maccagno though. There are plenty of other sports on offer too. Youngsters certainly make the most of the volleyball courts, skateboarding ramps and basketball nets whilst those of all ages can enjoy the tennis courts and athletics track. The other sport Maccagno is particularly well known for is climbing. Keen climbers should head to the Cinzano Climbers Studio nearby. The natural cliffs here have been turned into a fantastic outdoor climbing arena by adding fixed belays and artificial walls.
If you're visiting in the Winter months, then head to Passo Forcora which sits in the mountains above Maccagno. Here you will find a network of ski slopes ideal for either the novice or experienced skier. For those too young to don skis, then you can even hire sledges or just opt to keep warm in the Swiss style chalet selling a range of hot drinks and snacks.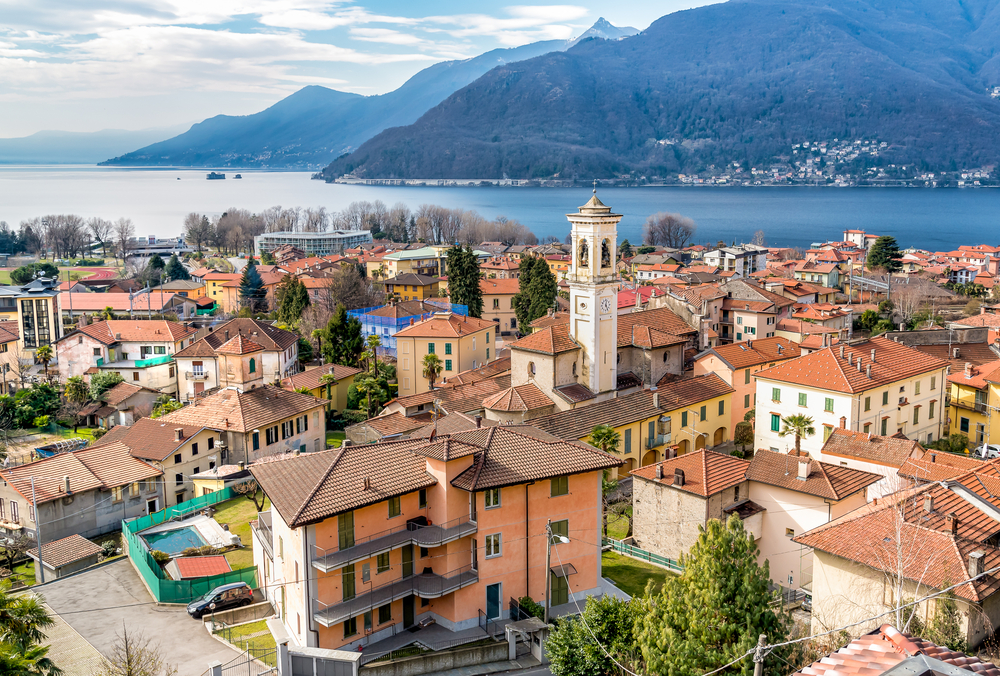 And, of course, if you are visiting in the Summer months, there are plenty of water sports on offer here too. Every Summer, a small water sports company sets up on the lakeside in Maccagno hiring out pedaloes, paddle boards and canoes as well as offering boat hire by the hour. Or take a drive a few minutes outside the centre of Maccagno and there is a larger water sports centre where you can also try your hand at motorised sports such as wakeboarding and waterskiing as well as enjoy lessons in other sports such as windsurfing.
Maccagno isn't just for sports enthusiasts though. If you enjoy sightseeing, then Maccagno is home to a number of churches. These include the lakeside Sanctuary of the Madonna della Punta. The church is frequently used for weddings and it's easy to see why when you admire the views that it boasts.
Or, if you're visiting on a rainy day and wondering how to fill the time on your Italian Lakes holiday, then Maccagno is also home to an art museum – the Civico Museo Parisi Valle – that highlights contemporary artworks between the 1930s and 1980s.
And if you like walking, then there are some terrific hikes to be enjoyed in the hillside above Maccagno during your Italian Lakes holiday. Opt to hike from the shores of Lake Maggiore to the shores of Lake Delio which sits 930 metres above sea level to enjoy the views back over Maccagno but also to the Swiss side of Lake Maggiore.
Where to stay in Maccagno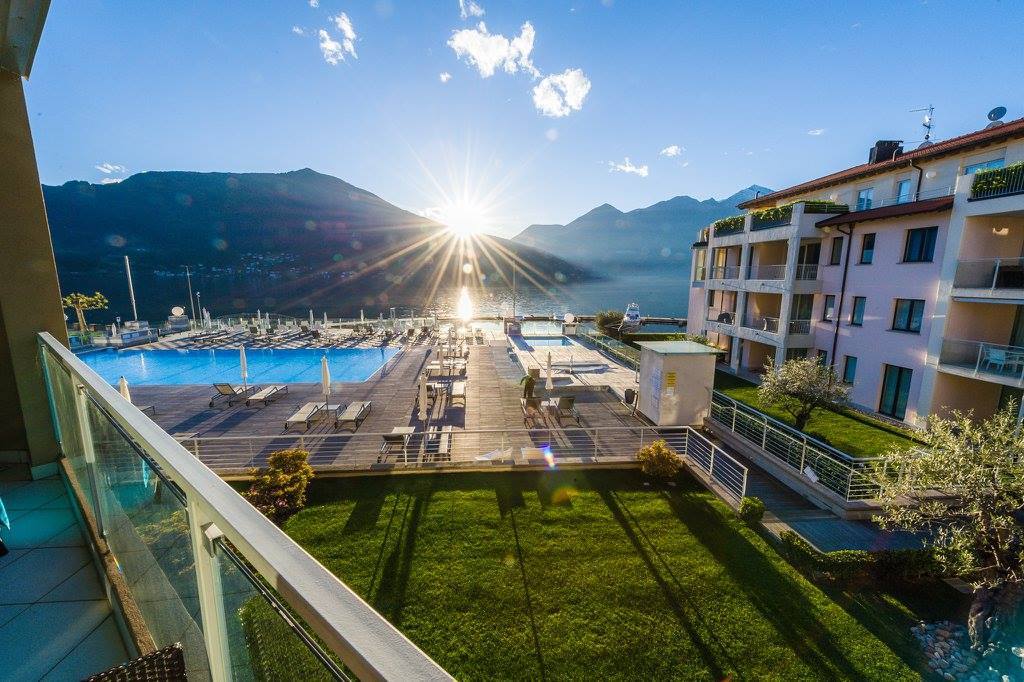 This 4 bedroom Italian Lakes apartment is situated on the lakeside in Maccagno, within walking distance of all the amenities and restaurants that Maccagno offers. Guests who fancy a change from swimming in the lake can make the most of the on site communal pool and jacuzzi.
Or, if you don't need an Italian Lakes apartment quite that large, then how about this 2 bedroom Italian Lakes apartment instead? Sleeping up to 4 guests, it boasts lovely views of Lake Maggiore from its private terrace.
Alternatively, if you prefer sleeping under the stars, then Maccagno does have a large campsite.
How to get to Maccagno
If you're set on and Italian Lakes apartment in Maccagno, then the good news is that the town can boast excellent transport links, served by the bus, train and boat networks. The nearest airport is Milan Malpensa which is approximately an hour away by car. A taxi transfer will cost approximately 110 euros each way. Or, for those who prefer not to hire a car during their Italian Lakes holiday, trains stop here direct from Milan Malpensa airport. For getting out and about during your stay, there is a boat stop in Maccagno from where you're best to catch one of the public boats that criss-cross the lake all day long.