An ancient town and commune, Spello is located in the centre of Italy in the region of Umbria. Encased in medieval walls, the town is mostly built from Subasio marble — giving a gorgeous pink hue at sunrise and sunset.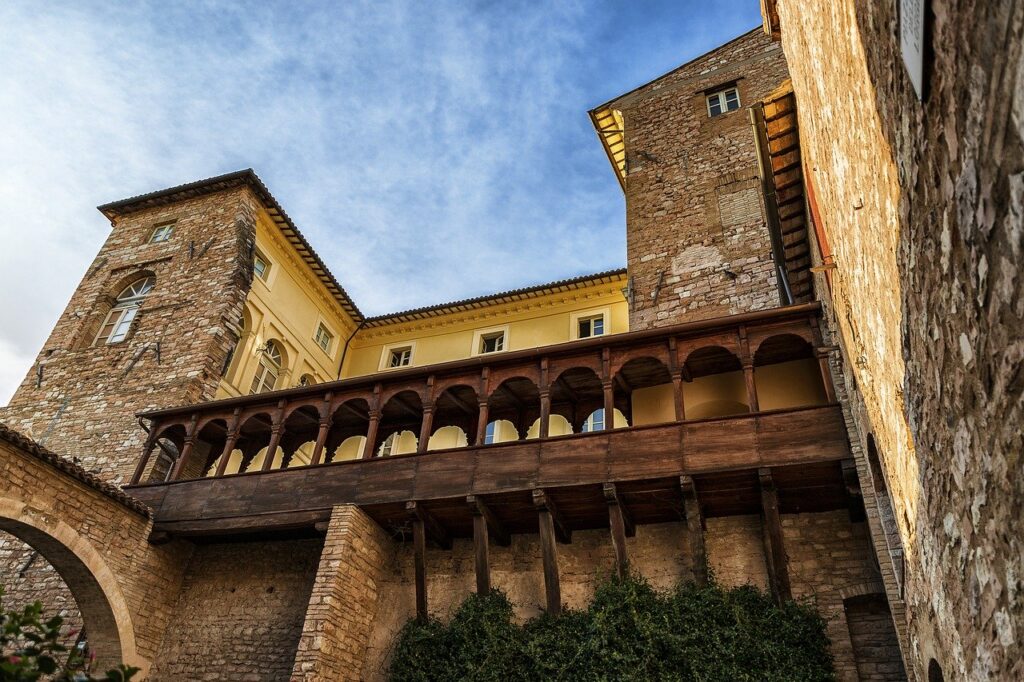 History
Spello was originally known as the town of Hispellum, and became a Roman colony from the 1st Century BC. It is thought that the town was founded by Emperor Augustus, who founded a colony there as a reward for soldiers who fought for him in the Perusine War. Today, Spello is the most Roman of any town in modern Umbria; a survey of the upper town showed that 80% of the buildings lie on Roman foundations.
Events
Every year, Spello hosts its famous 'Infiorate' — held on the ninth Sunday after Easter to commemorate the Corpus Domini feast. The town's streets are filled with over sixty large flower murals, carpeting the narrow pavements and roads. The event was first described in the Municipal archives in 1831, although its actual origins are unknown. The floral artwork is then destroyed in the following procession led by the bishop later on the Sunday morning.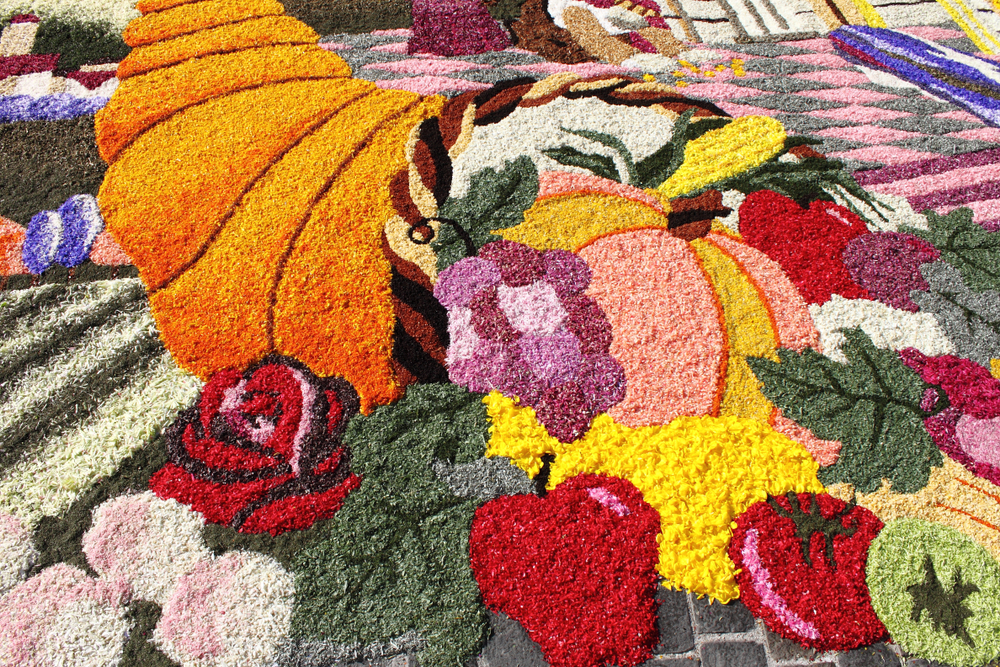 Architecture and Attractions
Like many medieval walled towns, Spello is picturesque — but it still has some hidden gems for visitors to explore:
Santa Maria Maggiore: Likely to have been built over an ancient temple dedicated to the Roman Gods Juno and Vesta, this church has a Romanesque portal and a 13th-century bell tower. It also houses the spectacular Baglioni Chapel, frescoed by Pinturicchio in around 1500.
The Old Town Hall (Palazzo Communal Vecchio): Built in 1270 and extended in the mid-16th Century, the building has some frescoed halls — one attributed to the Zuccari brothers.
It's also worth seeking out the three Roman Late Antique gates on the town's walls; Porta Consolare, Porta di Venere and the 'Arch of Augustus'. Spello also boasts the remains of a Roman amphitheatre and several gates built during the medieval era. We also highly recommend walking the town's Roman aqueduct (Acquedotto Romano di Spello) which runs from the north end of Spello the the hill town of Collepino; pick up a map from the tourist office in the town and enjoy the beautiful views.
View villas and apartments in Spello