Varenna has to be our favourite town on Lake Como. Too often overshadowed by its more famous neighbour, Bellagio, we think Varenna has a wonderful charm that is unparalleled amongst any of the other Lake Como towns and villages. Whilst it is popular with tourists, Varenna has an authenticity about it that many find Bellagio lacks. The village is situated on Lake Como's Eastern shore and dates as far back as the 8th century when it was founded by fishermen. The story goes that the settlement was expanded in the 12th century when the residents of Lake Como's island, Isola Comacina, fled the destruction of their homes by the troops of the Holy Roman Emperor Frederick Barbarossa who had invaded the island. The village is still tiny though and very easy to discover on foot.
It's always on the bucket list of guests staying in one of our Lake Como villas and it's easy to see why. So, what is there to see and do in Varenna?
What to do in Varenna
A good starting point for any visit to Varenna is the Riva Grande on Varenna's lakeside. Colourful houses line the lakeside promenade and it's a charming place to enjoy a lakeside promenade or to savour some gelato! You'll find a number of cafes here with lakeside terraces along with a number of independent shops if you want to find a souvenir to take home with you. However, don't confine your visit to the lakeside. Explore Varenna's smaller lanes and alleyways to discover a side of the town away from the usual tourists.
Varenna's main square – Piazza San Giorgio – is home to the 14th century church of the same name. It's worth a visit to admire both the interior and exterior frescoes. Opposite the Chiesa di San Giorgio is the smaller and older Chiesa di San Giovanni Battista. Again, it's home to a number of frescoes, some of which are believed to date from the 14th century.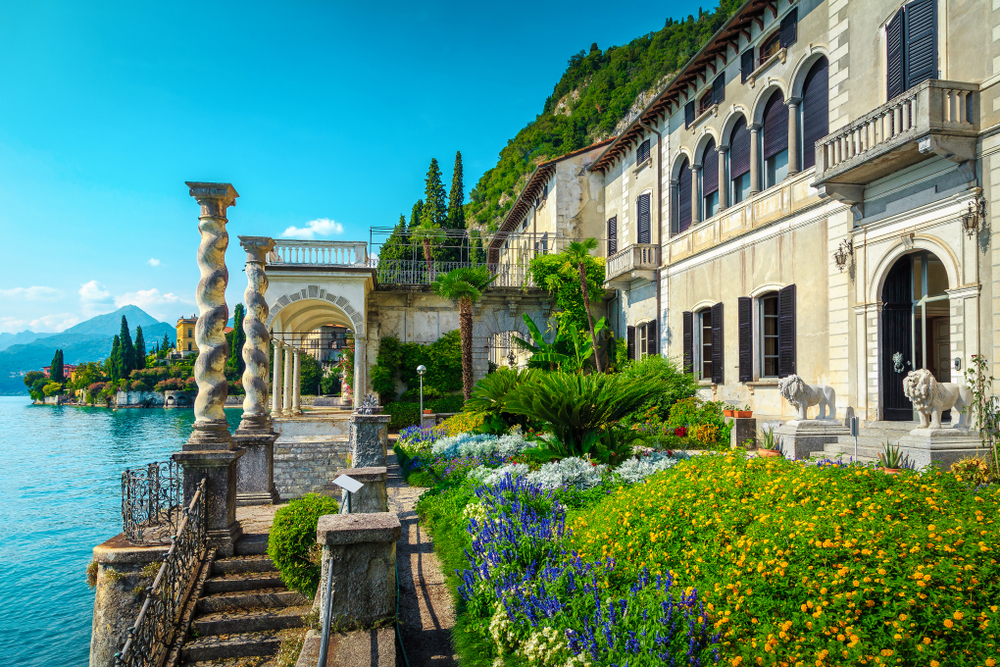 Otherwise, for a more recent glimpse into Varenna's history, visitors should not miss the opportunity to explore Varenna's two principal villas, Villa Monastero and Villa Cipressi. The latter is now a hotel but its gardens are open to the public whilst Villa Monastero is usually used for conferences but, when it's not, it is sometimes possible to pay to enjoy a tour of the interior. It's certainly worth doing if you can to admire the rather eccentric decor. Even if you can't manage to enjoy a special tour, the 14 room museum should still be open. However, its immaculately kept lakeside gardens are the main attraction. They're long and thin and divided into several sections with a formal terrace, citrus garden, sculpture-lined pathways and grand landing stage. The mild lake climate means that plant species from all over the world are able to flourish here so, whatever time of year you visit, you'll find it filled with colour.
If you're keen to explore a little further afield, then it's worth taking a longer walk beyond Varenna's historic centre to a small hamlet above Villa Monastero called Fiumelatte. Translated as 'milk river' it is supposedly the shortest river in Italy. Alternatively, head inland up the hillside to the Castello di Vezio. This fortress has watched over and guarded Varenna for centuries but now plays host to impressive falconry displays and other events.
If you're needing a couple of hours of relaxation after all this sightseeing, then head to Varenna's pebbled beach. To find it, head along the footpath that leads from the boat stop along the shore to the right through an arched walkway. Whilst the beach may be small and so fills up quickly with holidaymakers, we think it's really charming. Alternatively, there is also a lido on the other side of the boat stop.
Events in Varenna
Probably the most important annual event, given Varenna's history is the Festa del Lago, which every July commemorates the arrival in 1169 of refugees from Isola Comacina. These islanders had been forced to flee their homes due to the destruction of Frederick Barbarossa and his soldiers. They arrived in Varenna where they were welcomed by locals. These days, in the first weekend of July, these events are re-enacted. Dressed in traditional costumes, people arrive at Varenna's Riva Grande in illuminated rowing boats and the evening events culminate in a spectacular fireworks display.
And the following month in Varenna sees the Polenta and Fish festival. For keen foodies, this is a great time to visit Varenna!
Where to eat in Varenna
Al Prato A gem of a restaurant tucked away in a small square in Varenna, with a nice shady terrace. Great food accompanied by an excellent wine list
La Vista Excellent views in a stunning setting with magical views of Lake Como
La Passerella Great gelateria in Varenna
Where to stay in Varenna
If you want to visit Bellagio, then choose a Lake Como villa that will tick all the boxes! However, you don't have to be based on Lake Como to explore Bellagio. It's actually an easy day trip from Lake Maggiore too or Lake Lugano. So you could choose any of the Italian Lakes villas available from Bookings For You for your trip.
Alternatively, if you're looking for a hotel in Varenna, then check out Expedia for a great range of Varenna hotels at great rates.
How to travel to Varenna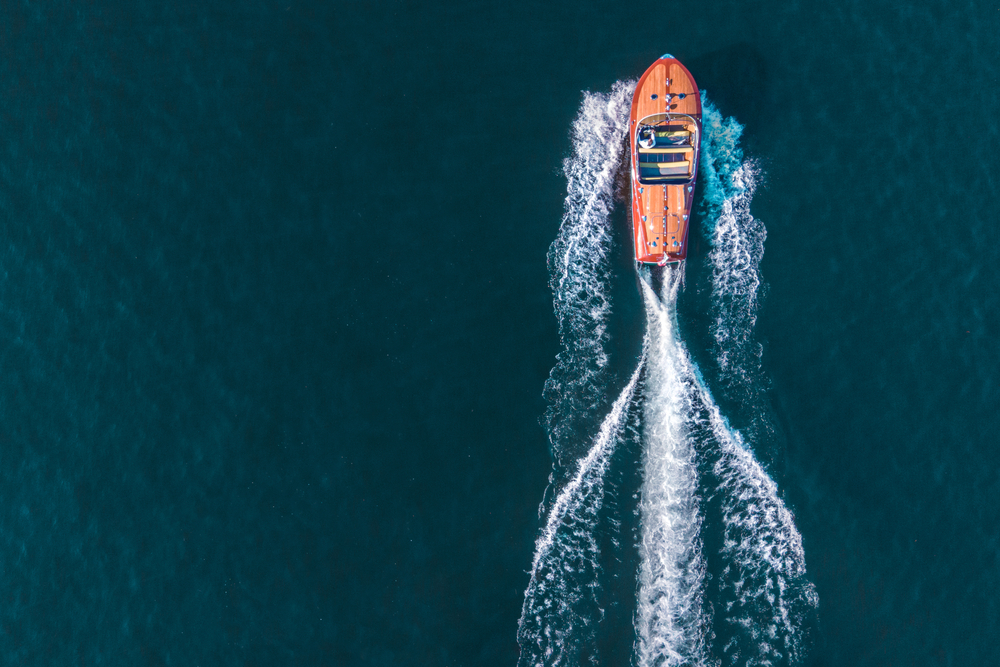 Varenna is conveniently situated on the Eastern shores of Lake Como and is relatively easy to reach using both public and private transport.
By car: For those coming by car, parking can be tricky in Varenna, certainly in August peak season. However, there are a number of options which means finding a space shouldn't be too hard. First and foremost, there is free parking as you drive into the town above Villa Monastero. Alternatively, if you don't mind a bit of a walk, there are three complimentary car parks in Fiumelatte, a small hamlet just before you reach Varenna itself. The walk from here to the historic centre of Varenna will take about 30 minutes. If you prefer to be more central, there is a small car park near the boat terminal as well as an additional parking area in the main square. Further parking can be found near the train station which is about a 5-10 minute walk from the lakeside. This is free Monday to Friday but payable at weekends.
To help finding a parking space, please be aware that parking spaces marked with white lines are free of charge whilst those that require payment are marked with blue lines. Payment typically applies between the hours of 8 am and 8 pm. Yellow lines means it's parking for residents only. And wherever you park, it is important that you display a discorario that clearly shows the time you arrived.
By boat: A network of boats criss-cross Lake Como all day long so it's easy to reach Varenna using either the public boat network or by hiring a private boat and navigating the lake yourself. If using the public boat network, there are three types of boat. The Corse Battello is a slow boat service that connects all the lakeside towns. The Corse Rapide is a faster service which connects most of the towns on Lake Como's shores including Varenna (but not those along the south eastern branch of the lake). Finally, should you wish to travel to Varenna by car using the boat network, then you would need to use the Corse Traghetto. These boats allow cars on board but only operate between the towns in the central part of the lake – Varenna, Bellagio, Menaggio and Cadenabbia. The boats leave regularly, 2-3 times per hour.
By plane: The nearest airports are Milan Bergamo (65 km), Milan Linate (80 km) or Milan Malpensa (100 km). From here, you can then hire a car or use the public transport network to reach Varenna.
By train: There is a train station in Varenna. It's a short walk downhill from the train station to the lakeside in Varenna. Trains go from Milan's Central Station to Varenna every couple of hours. Tickets cost just a few euros.
If you fancy exploring Varenna for yourself, then take a look at the Lake Como villas available from award-winning Italy villa rental specialists, Bookings For You.