We're hearing from so many of you at the moment, disappointed not to be able to holiday in Italy this Summer. So, not wanting anyone to miss out, we decided that we would bring Italy to you this year instead! We have thought about all the different elements that make up the perfect holiday in Italy and have re-created them for you to enjoy in lockdown. We hope that you enjoy our virtual trip to Italy, packed full of ways to enjoy Italy without needing to step outside your front door! And, what's more, this kind of trip doesn't involve the need for travel insurance either!
Virtual cookery lessons: Cook up an Italian feast!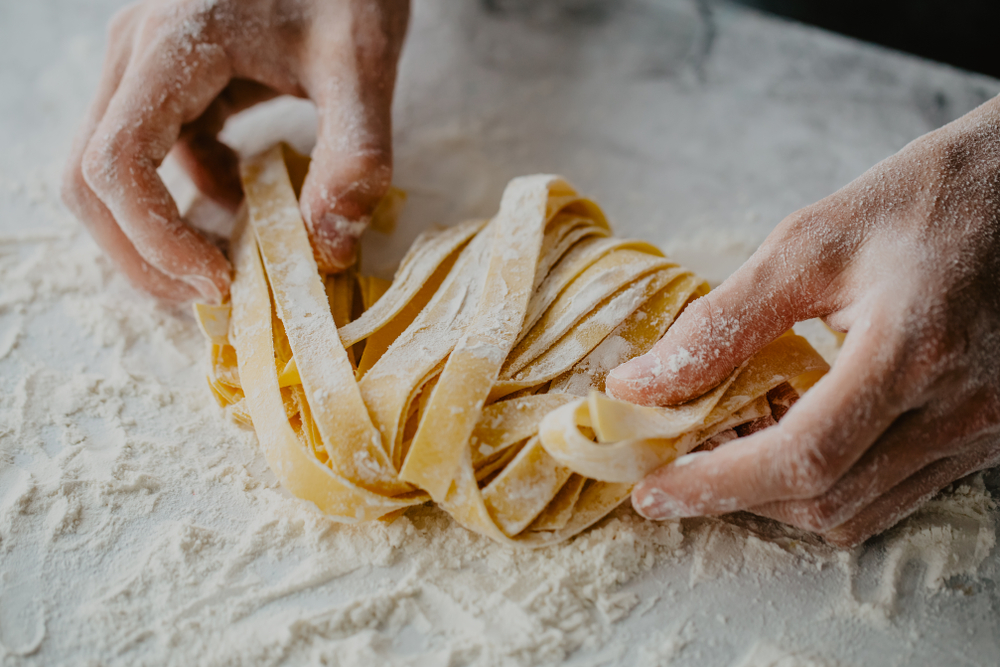 The Bookings For You team love everything about Italy – the culture, the people, the landscapes, the architecture, the history… the list is endless! But they say that the way to a man's heart is through his stomach and this is certainly true for us. One of the experiences we always suggest to guests when visiting Italy is to enjoy a cookery lesson. Luckily, you don't have to go to Italy to enjoy an Italian cookery class this Summer. There are some great online lessons available at the moment. Here are three of our favourites:
Pasta Grannies: The brainchild of Vicky Bennison, Pasta Grannies is a great way to learn from the true experts – the Italian nonne. Vicky recognised that cooking skills and secrets were no longer being passed from generation to generation in Italy so she made it her mission to celebrate this knowledge and ensure that it was preserved for generations to come. Nowadays, Vicky posts a traditional, handmade dish every Friday, filmed in the home of the nonne.
Arianna & Friends: Arianna and Friends are a wonderful company based in Tuscany, offering a whole host of tours and experiences. We have worked with them for a number of years and our guests never stop telling us how much they have enjoyed the time spent with them. Their business has been hit hard by the recent COVID-19 pandemic and, with the absence of tourists coming to Italy, they have branched out to bring a taste of Italy into your own homes this Summer. They will run private online lessons teaching you how to make authentic Italian dishes. Mention Bookings For You when booking to receive priority booking and exclusive discounts.
The Tiny Italian: Paola (aka The Tiny Italian) LOVES Italian food and has turned this passion for Italian food into a career through her popular Supper Clubs and cookery lessons. Luckily for us, she has moved her cookery lessons online during lockdown. With prices starting from just £15 per household for an hours cookery lesson, this is definitely worth looking into.
Learn with Massimo Bottura: An Italian restauranteur, Massimo's restaurant Osteria Francescana in Modena has been awarded three Michelin stars and has been in the top 5 of the World's Best Restaurants Awards since 2010. If you're looking to learn from the master, then Massimo is offering online courses teaching you how to put a very modern twist on Italian classics.
Virtual museums: Visit the very best of Italy's museums!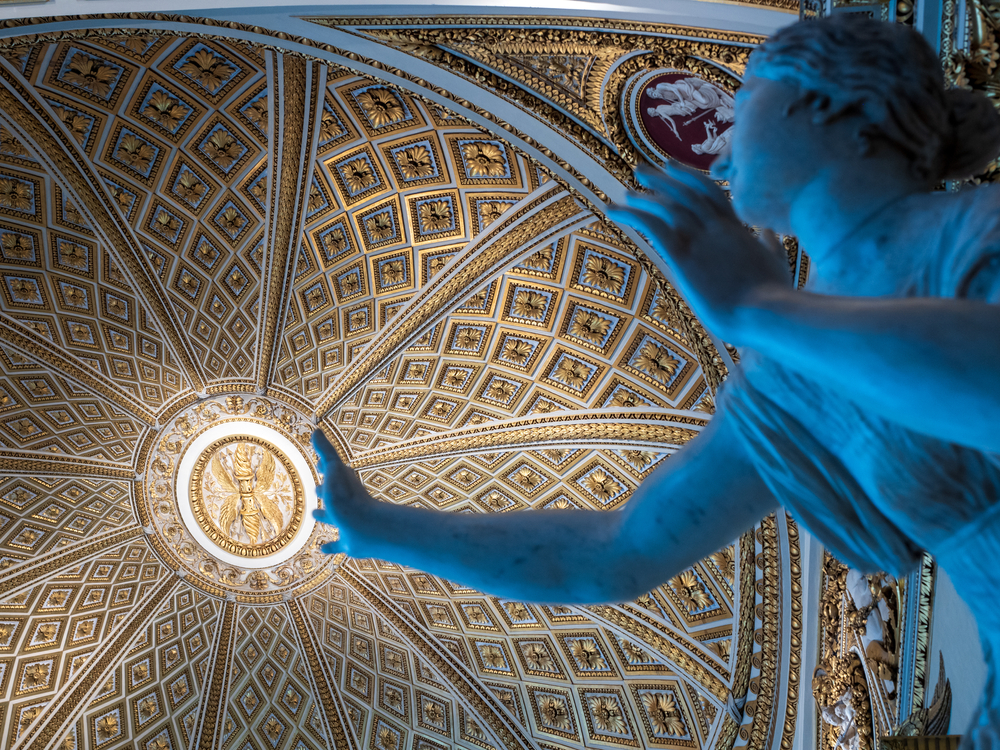 No visit to Italy would be complete without a visit to some of its museums. The good news is that, even if you can't make it to Italy this Summer, you can still take a trip to some of its main museums.
In Florence, the Uffizi Gallery has provided the opportunity to enjoy a virtual 360 degree tour of some of its galleries whilst other collections are accessible via online galleries. Visitors can zoom into specific artworks whilst educational content is provided to support what you're seeing.
Further South, in Rome, the Vatican Museums (which include the Sistene Chapel) can also be enjoyed and admired online thanks to 360 degree virtual tours on their website. Also worth a look is their official YouTube channel which is also home to a wealth of great content so that you can imagine yourself there this Summer.
Likewise, in Milan, the Pinacoteca di Brera has put over 650 of their works of art online so that art lovers can discover them from their homes. Use the zoom function to get up close with each work of art and read the online descriptions to learn more about the artist and how the masterpiece was created.
It's incredible how resourceful lockdown has made us. 2020 marks the 500th anniversary of Raphael's death and his life was to be celebrated by a number of key events in Italy this year, the most famous of which was the exhibition in Rome. This was to be the largest exhibit of Raphael's work anywhere in the world with over 200 masterpieces on display which had never been shown together before. Unfortunately, it was only open for a few days before it was forced to close as part of the measures imposed by lockdown. However, the organisers have put together a virtual tour allowing anyone with an internet connection to enjoy it at home. Just head to the website of the Scuderie del Quirinale, sit back and enjoy!
Virtual tours of Italy: Visit Italy's most famous cultural sites!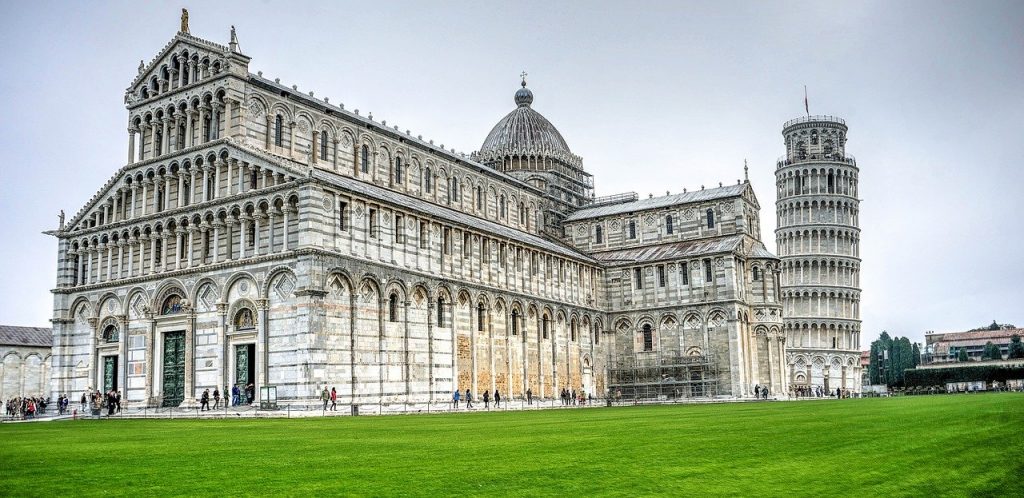 Thanks to a partnership between Google, the Italian government and UNESCO, there is a great opportunity to explore not just Italy's iconic museums but also some of Italy's most famous cultural sites from the comfort of your armchair. The Wonders of Italy project allows you to explore over 150 cultural institutions, from the Colosseum in Rome to the Duomo in Milan, from Pompeii to the Arena di Verona and from the Leaning Tower of Pisa to St Mark's Basilica in Venice.
Virtual language lessons: Speak the lingo!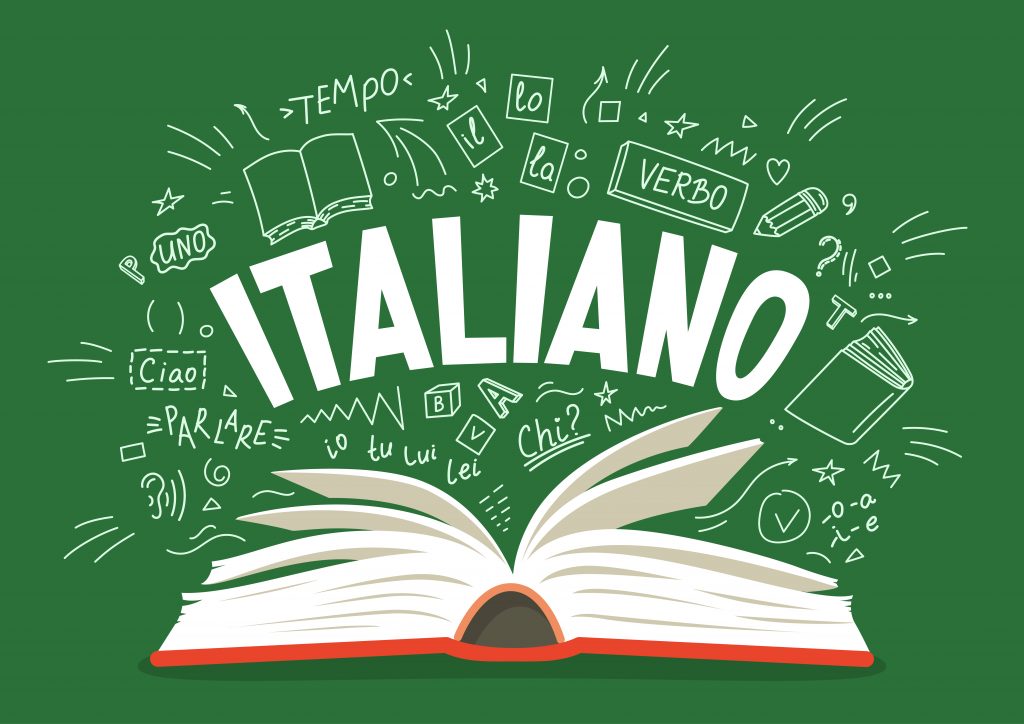 Just because you're not in Italy, doesn't mean you can't speak Italian! We absolutely love the Italian language and one of the joys of being in Italy is hearing it being spoken. The language of love, we think everything just sounds so much better in Italian! It is a language that we are almost addicted to listening to. Take a language course with a loved one in lockdown and you can imagine you're there in person. There are plenty of options available to help you. Duolingo and Memrise are both great free apps to help you brush up on the lingo. We also love Babbel. Whilst it does charge a monthly fee, it's well worth it and everyone enjoys a 20 day money back guarantee if you really find it's not for you.
Virtual drinks: Enjoy an aperitivo!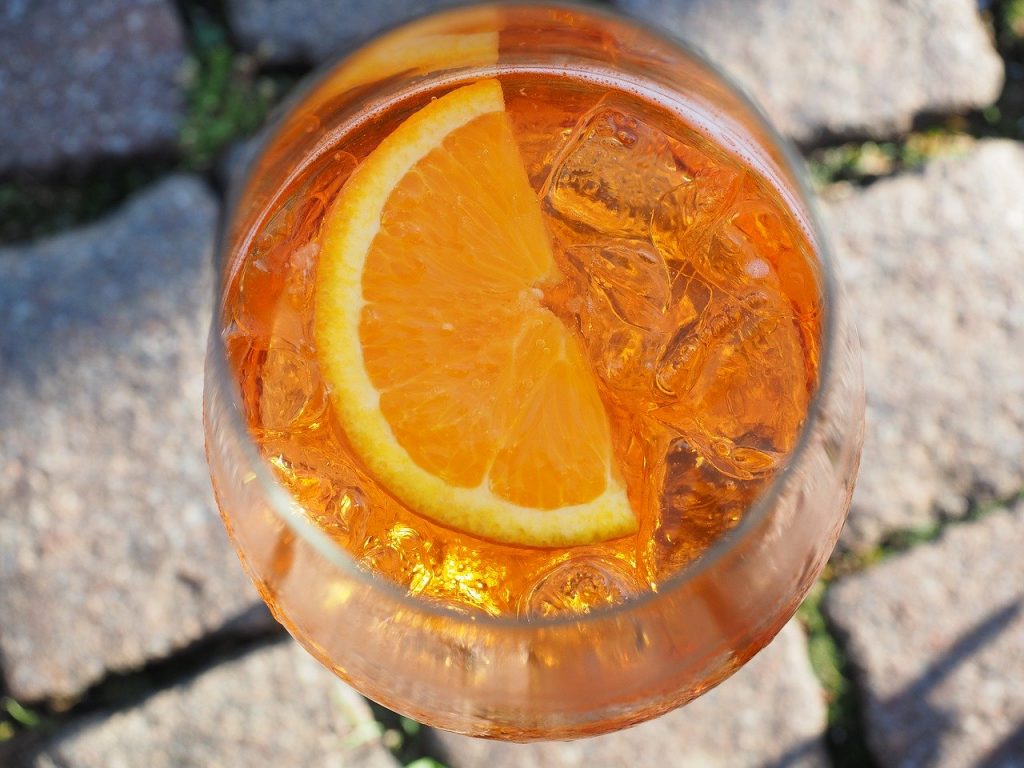 Part of the Italian culture that we absolutely love is the evening aperitivo. The Milanese are definitely the best at aperitivo, however the custom has started to spread throughout Italy. Typically between 7 pm and 9 pm, it's a time to relax over nibbles and drinks, designed to stimulate the appetite. There is absolutely no reason why you can't replicate this at home (although admittedly you may have to make the nibbles and drinks yourself!) The Italians are experts at cocktails. Whether you're after a Negroni (think equal parts gin, sweet vermouth and Campari poured over ice and served with a slice of orange), a Bellini (sparkling prosecco poured over peach puree), a Rosecco (you guessed it, prosecco served over strawberry puree) or an Aperol Spritz (a combination of Aperol, prosecco and club soda served in a huge bell shaped glass), why not join in the spirit of aperitivo.
Cin cin!
Virtual drives: Drive across Italy!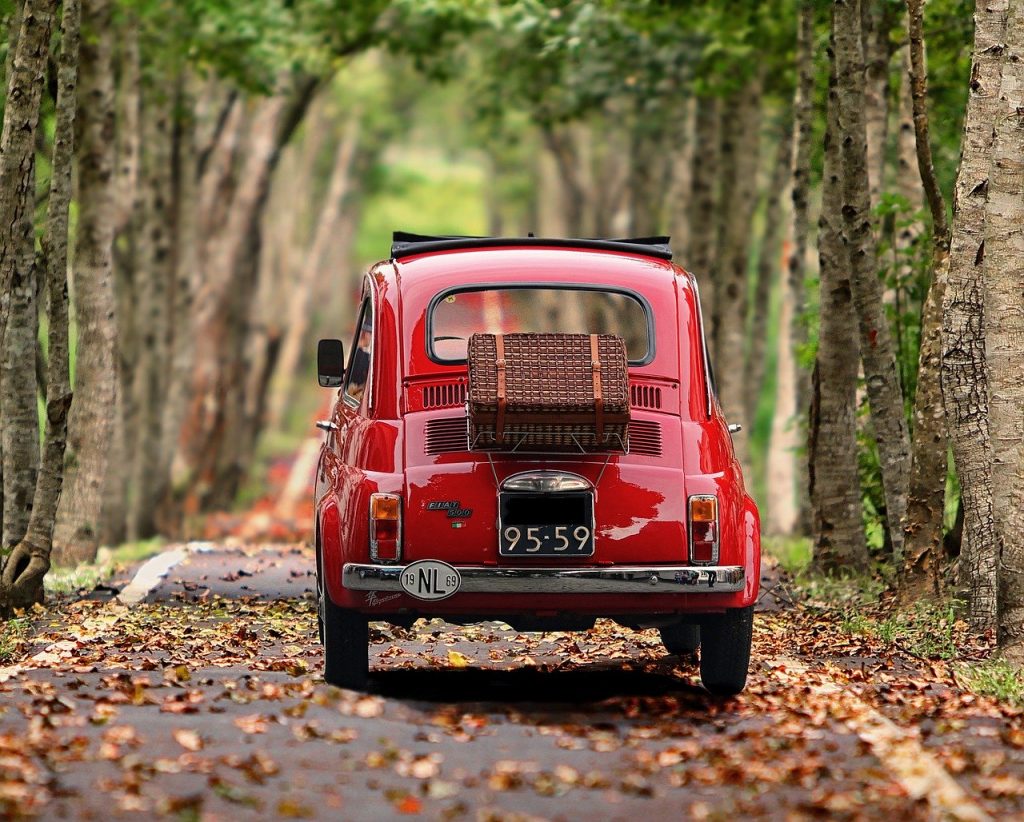 Well, we didn't think we'd manage to find a way to let you re-live the experience of driving across Italy but we think we've done it! Thanks to the world of gaming, you can now enjoy the chance to drive across the country from your living room. Probably the best game we have found is Euro Truck Simulator and Euro Truck simulator 2. OK… we admit that the vehicle is a little larger than your standard hire car, but it does have the biggest and most accurate Italian road network to explore all the way from Palermo up to Milan. And you won't need to fork out on expensive policies to reduce your excess insurance either! Other games can also give you a smaller taste of the Italian roads to help you imagine yourself there. The Italian Job game has scenes set in Turin for example. Or why not just opt for a chance to head out in a Ferrari in one of the more racing style computer games!
Virtual concerts: Enjoy the music!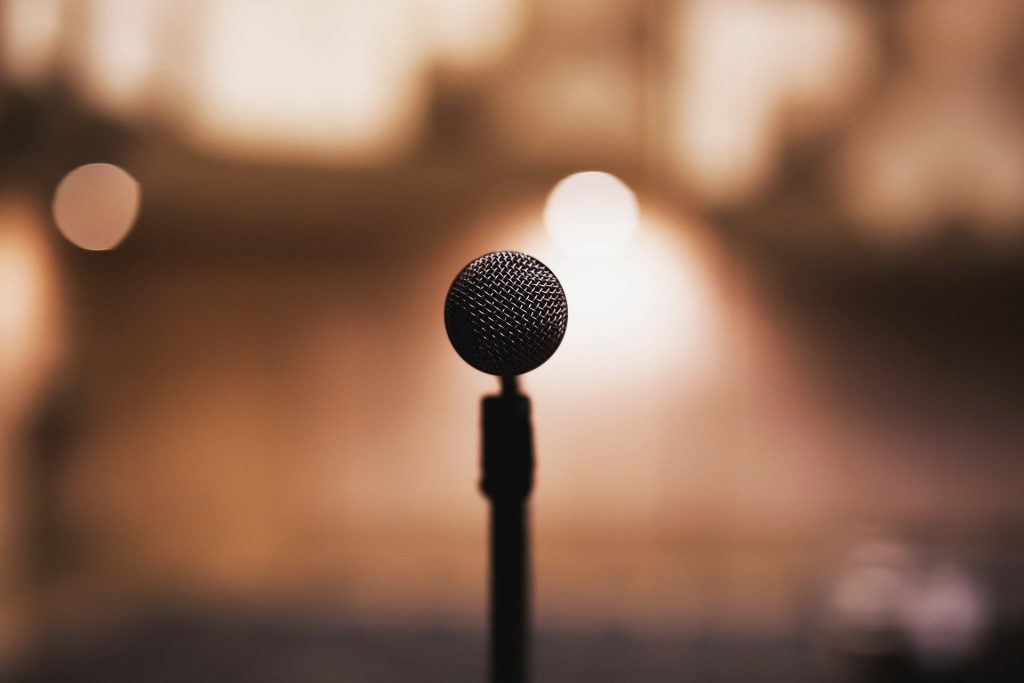 Many of our guests visit Italy to enjoy the varied and plentiful concerts on offer. One of our favourites is Andrea Bocelli's annual concert in the Teatro del Silenzio in his hometown of Lajatico. Whilst you may not be able to make it to Tuscany this Summer to enjoy it in person, you can still enjoy hearing Bocelli sing. His incredibly moving 'Music for Hope' was live streamed from the Duomo in Milan on Easter Sunday 2020 and is still available to view. Or, of course, you can always tune in to Italian radio and imagine you're in Italy!
Virtual shopping trip: Go shopping for souvenirs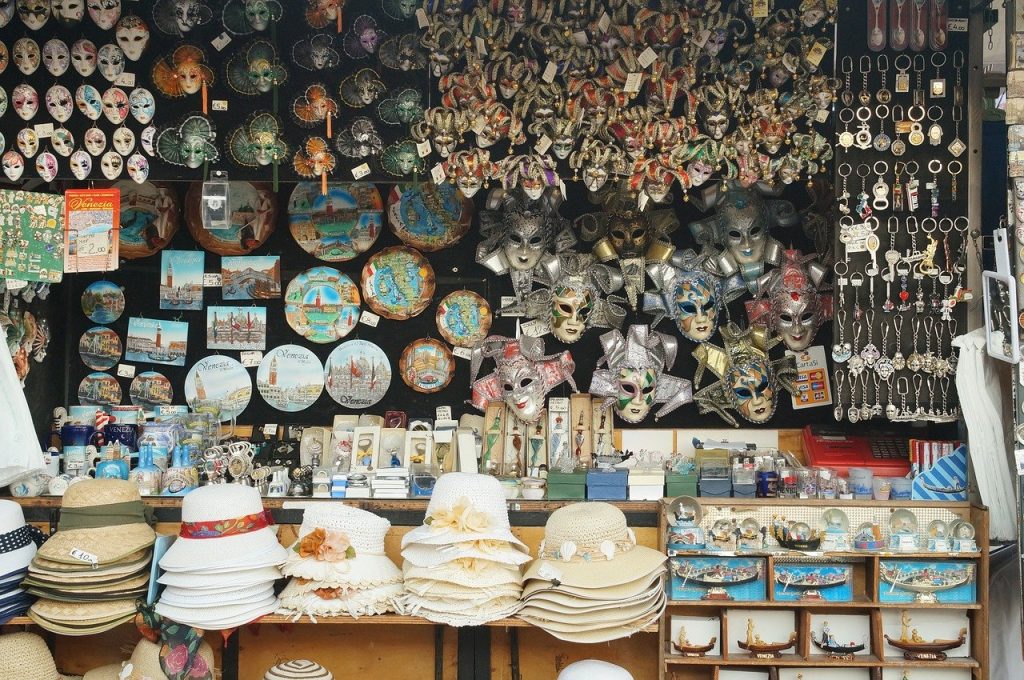 What holiday would be complete without bringing back some holiday souvenirs as a way to remember your stay? The 'Made in Italy' mark has been in use since the 1980s and is synonymous with quality. Thanks to the joys of the internet, you can still shop the very best of Italy. And, with the COVID-19 pandemic having such a terrible impact not just on Italy's health but also on its economy, this is a great way to support the country until it's possible to return in person.
And of course, once travel is possible again, Bookings For You will be here to help you find the perfect holiday villa in Italy for your next trip.