Yesterday, Bookings For You hosted a cookery masterclass for travel bloggers and food journalists — giving them an insight into the wonderful culinary retreats available at Palazzo Tronconi.
The day included five dishes, including creamed cod fishcakes, pasta carbonara and poached pears in red wine. Marco Marrocco — owner of Palazzo Tronconi and its vineyards — brought over a section of both red and white wines for the attendees to sample alongside the food.
The experience was like having our own personal chef whipping up dishes on demand, ready to inspire and answer any questions we had. Here's what we learnt:
The secret to the perfect mash potato
Turns out we've been mashing our potatoes in an inefficient way all these years; the best way is to whisk them in butter whilst they're still hot and then mix in cream and a sprinkle of lemon zest. You'll have to trust us when we say that the lemon zest was a delightfully delicious addition.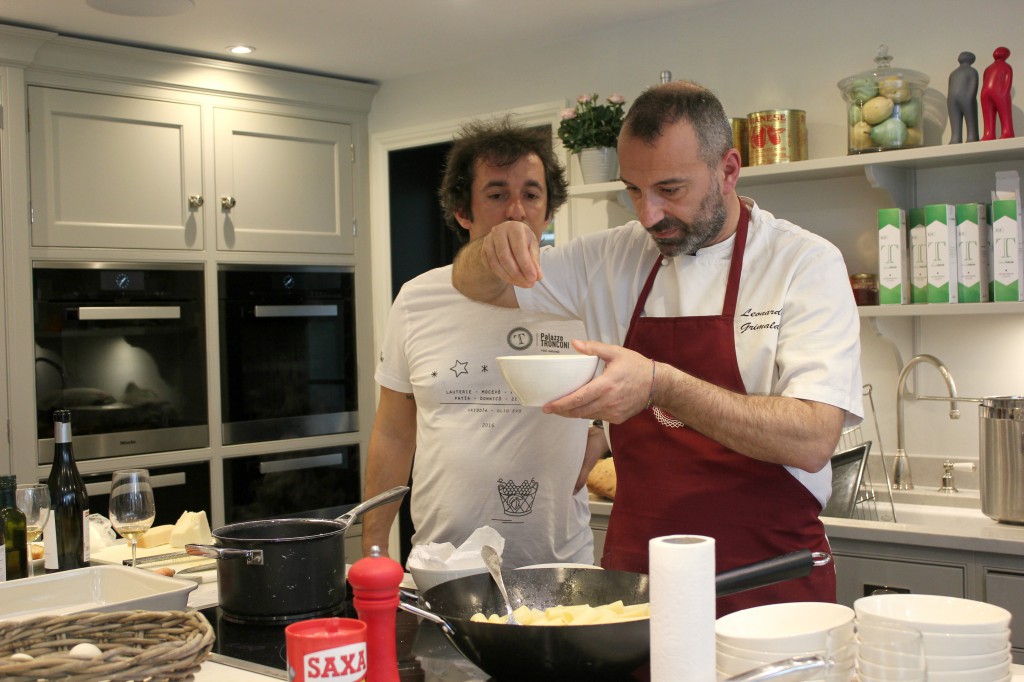 Simple recipes can be surprisingly tasty
After watching Leonardo create a pasta dish using only three key ingredients (one of which was pasta), we were astounded by the flavours he'd concocted using egg yolks, dried and ground pork and black pepper. It was truly stunning.
Marco and his team are perfectionists
From bringing their own ingredients from Italy to preparing pizza dough twenty four hours in advance, Marco and Leonardo had thought of every last detail in order to ensure the experience was incredible… Except for when it came to footwear choices (but the less said about the sock/flip-flop combo styled by Marco, the better).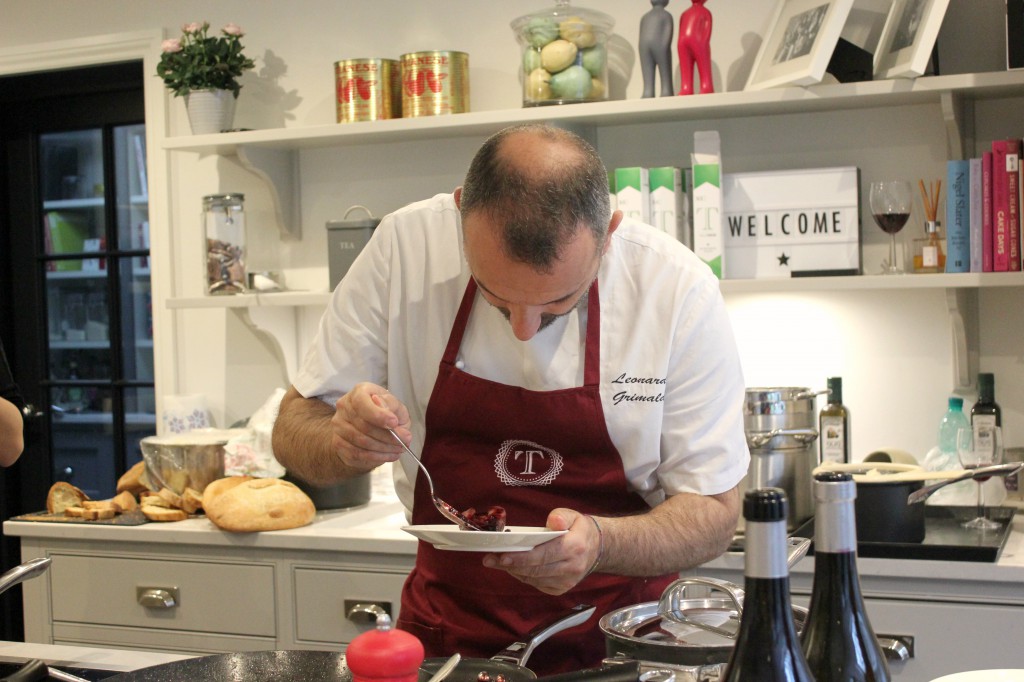 We'll be adding links to our bloggers' websites below, so check back soon to see what they're saying about the event.