For those considering a holiday in the Italian Lakes in 2013, you certainly won't be disappointed. The area is stunning, with beautiful scenery and plenty to offer all ages. Crucially, for those travelling from the UK, the journey is easy and stress free. There are 3 airports to choose from – Milan Malpensa, Milan Bergamo and Milan Linate. The most convenient to Lake Maggiore is Milan Malpensa airport. Milan Malpensa is only a 90 minute flight time from London and, once there, it's only an hours drive to Lake Maggiore.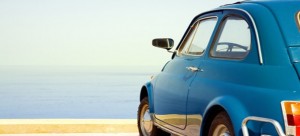 Don't take my word for it though… here's a recent account from a guest who booked a stay on Lake Maggiore through www.bookingsforyou.com… "The descent into Milan Malpensa airport was lovely as we flew over the Alps, the snow was on the ground and you could see the ski resorts on the mountains. The views of the mountains were spectacular and we were lucky as it was a clear day. The flight was short it took just over 2 hours from Edinburgh which is a great flying time especially for younger children. The arrival hall was small and fast, within minutes we had our suitcases and were ready to pick up the hire car which was parked outside and waiting for us. We were at the apartment in just under an hour and were pleasantly surprised about how easy the arrival was. On the way to Luino we passed through lots of little villages and towns, lots of nice restaurants, and 2 Lindt chocolate factories. We also passed sign posts for Resorts like St Moritz.  The car journey on the way to the apartment is interesting and exciting." (Rebecca Mackay, Aberdeen, UK)
For those who prefer not to hire a car during their stay, public transport options to the lakeside are also good. Trains now go directly from Milan Malpensa to Lake Maggiore in just over an hour. Or, if you fancy breaking up your journey, then you could head into the centre of Milan, either by train or by catching one of the cheap buses that leave regularly from Milan Malpensa. Why not take the opportunity to spend a night in Milan before heading to the lakeside?
If you need any advice on your travel plans, please do contact Bookings For You who will be happy to help.