ITALY IN EARLY AUTUMN – FOLIAGE, FESTIVALS AND FOOD
For a long time, my holiday decisions were almost entirely dictated by the weather. Why take the risk and invite the possibility of worse weather than that in the UK if it could be avoided by taking a holiday in the blistering heat of summer? Tights and layers do not a holiday make, was my motto. For this reason, it took me a long time to visit Italy in the Autumn – which was foolish. Because Italy in Autumn is magical. Yes, the temperatures are still mild (highs of 25 degrees, for my fellow heat-seekers) but it also offers a whole host of unique experiences that are best enjoyed at this time of year.
Changing Colours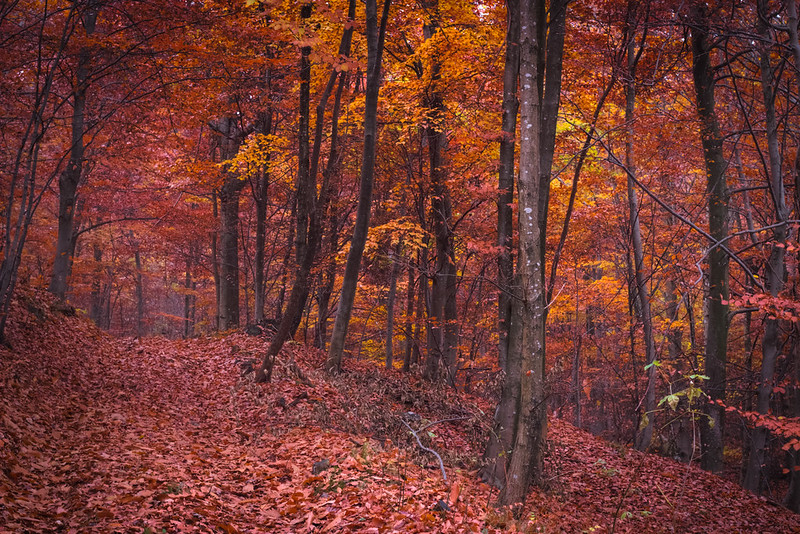 Italy's countryside is always beautiful, but particularly so in the Autumn, when vineyards are striped gold, hills are a blaze of oranges and crimsons, and the lakes are looking their most dramatic.
The country is home to some spectacular gardens – perfect for leaf-peeping. On the gleaming Lake Maggiore, the Borromean Islands boast the magnificent gardens of Isola Bella and Isola Madre, against a breathtaking backdrop of the lake. The tree-lined promenade along the waterfront in Bellagio, Lake Como takes on an even more romantic and dreamy quality on long and leisurely evening strolls through vibrant foliage.
In the South, in Puglia, a seaside swim isn't yet off the cards and it is possible to take a dip well into October. But, it's also a fantastic opportunity to explore lesser known natural landscapes in the area, such as the oak forest and maple-covered woodlands and macchia (wetlands) of the Monti Dauni (Daunian Mountains).
Feast on Fresh Autumnal Produce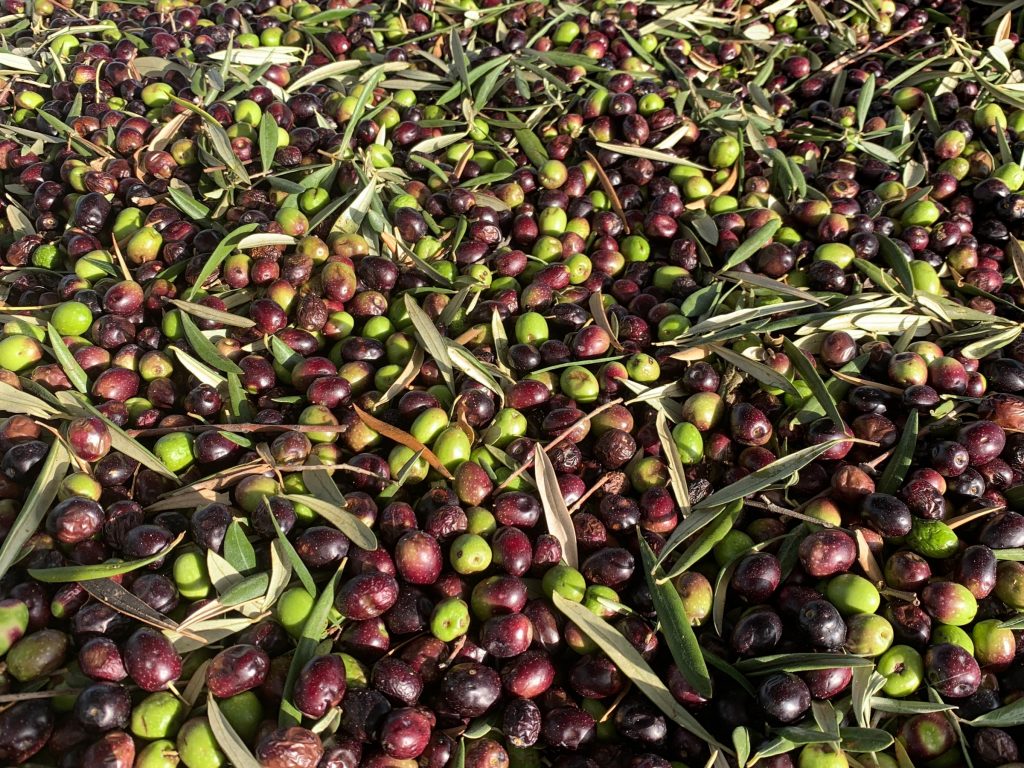 The harvest in early Autumn brings a whole new variety of fresh fruits, vegetables and – in turn – dishes to the table, making it one of the best times of the year to sample regional seasonal cuisine. Melons and prosciutto make way for pears and pecorino, and market tables are brimming with wild mushrooms, truffles, honey, chestnuts and sticky figs. Think tortelli di zucca (pillowy pouches of pasta stuffed with buttery pumpkin) and parpadelle ai porcini (wide ribbons tossed in rich porcini mushrooms).
Olives are picked and pressed from October to late November – and many farms will let you participate in the harvest. Tuscany, Le Marche and Umbria are particularly popular spots for white truffle hunting, perhaps Italy's most prized delicacy. Meanwhile, in Sicily, pistachios, hazelnuts and almonds take the main stage, when they are at their fullest and ripest.
Raise a glass… or more!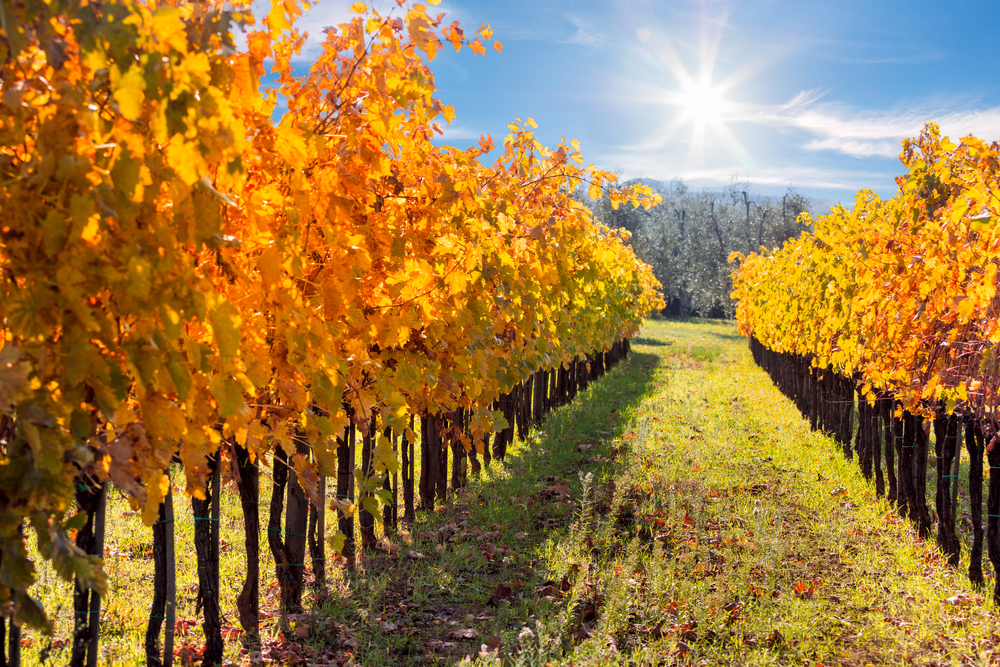 Early Autumn marks Vendemmia, or Harvest of Grapes, in Italy which means – wine. A lot of wine in fact. This year the harvest is predicted to reach around 47.2 million hectolitres, the most in Europe. And, according to the wine powers that be, 2020 is set to be a particularly good vintage.
It's the ideal time to explore the extraordinary wineries across the slopes of Mount Etna, in Sicily, famous for its Nero D'Avola, Nerello Mascalese and Nerello Cappucio grapes and fast expanding biodynamic wine offering. Or, why not pass a leisurely few days winding your way across Chianti, uncorking its rich history and discovering wineries dating back to the 1300s. Many small farms, cantinas and wineries across the country are open to visitors (though you should always ring ahead to be sure). Vines are at their fullest and wine makers are assembled to celebrate, which leads us nicely on to…
Festivals…. a lot of them!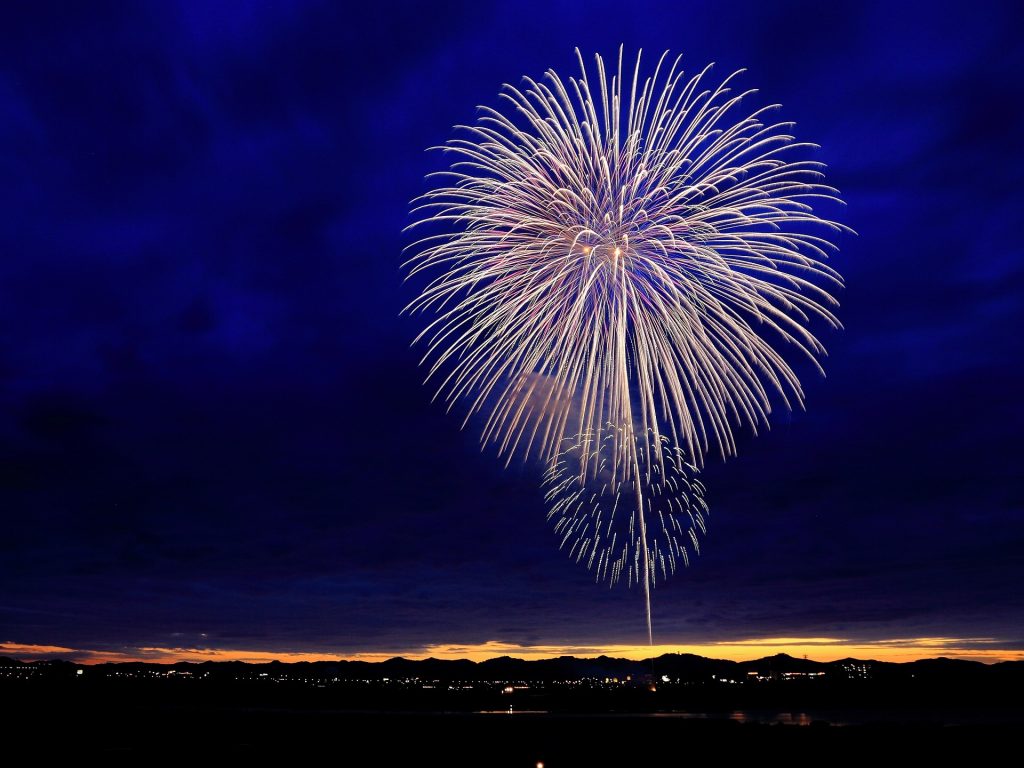 Given the abundance of fresh produce and wine at this time of year, a lot of celebrating in the form of 'sagre', 'fiere' and 'feste' takes place, often dedicated exclusively to a single product, from mushrooms to pasta sauces, in cities and villages across the country,
In October, Piedmont hosts the world's largest and best-known exhibition of truffles, in the picturesque town of Alba. In Tuscany, visitors can enjoy the famous Sagra delle Castagne e del Marron Buono – festivals dedicated chestnuts, every Sunday of October. Autumn also marks the start of hunting season, with plenty of slow cooked strews making their way to the tables and festivals celebrating the hunt – like the Sagra del Cingiale, celebrating wild boar – are commonplace. That said, you can find a festival for almost everything, even that delicious fluorescent beverage people hate to love and love to hate – Limoncello.
Wine festivals (Sagra dell'Uva or Festa dell'Uva) take place across the country throughout September and October to mark vendemmia. The oldest festival of this type is held in Tuscany – the Festa dell'Uva in Impruneta – which features wine-tastings, showcases of local produce, lots of music and dancing, and a historic procession. Visitors to Lake Garda should take a trip to the town of Bardolino, which hosts a joyous festival celebrating its red wine with classical music concerts, local vineyards showcasing wines, fireworks and food stalls in the first week of October. For a slightly messier and more unusual insight into winemaking, the Pigio in Poggiobonsi, Chianti, celebrates the ancient art of squeezing grapes by inviting representatives from seven districts to roll up their trousers in a competition to see who can produce the most juice.
And, for those with a sweet tooth, Perugia's annual EuroChocolate Festival, Europe's largest festival dedicated to chocolate, is a must.
Discover Quieter Corners of Italy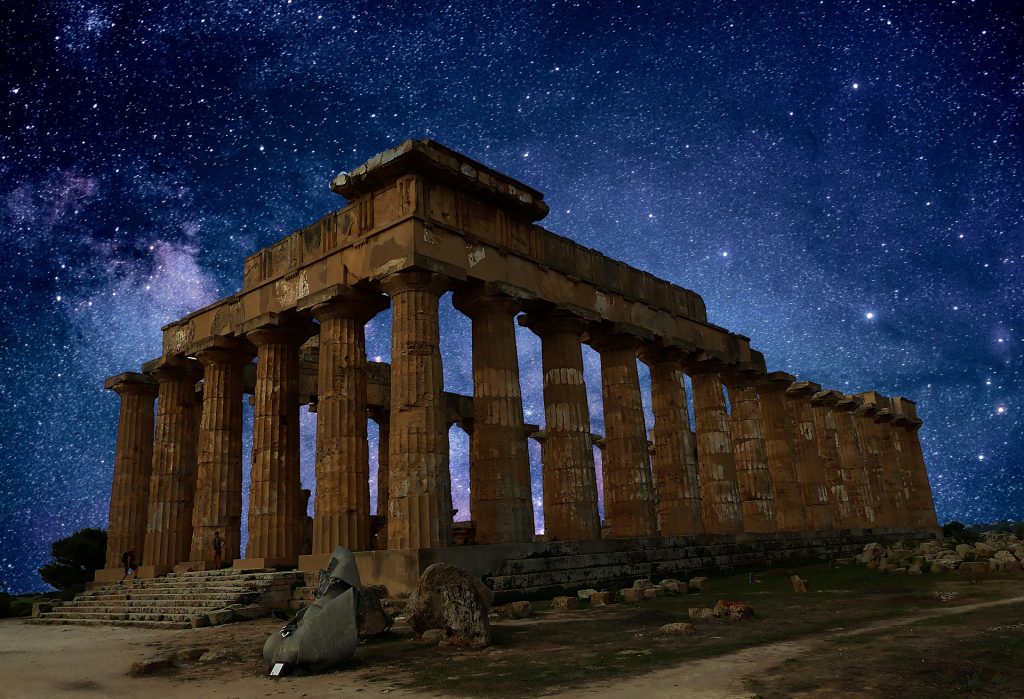 The crowds that arrive in June to enjoy the blazing sunshine have left by September, which makes for a much more relaxed, laid back holiday. Fewer tourists in big cities mean less traffic and less queues, making cities and towns like Florence, Verona and Taormina much more pleasant. It's also an excellent time of year to explore the hidden corners you wouldn't usually add to your summer holiday itinerary – all of those medieval hilltop villages in Le Marche, for instance, or a roadtrip around Sicily's baroque jewels: Modica, Scicli and Ragusa.
It's also a much better time of year to visit outdoor blockbuster attractions like The Valley of the Temples in Agrigento, Sicily, or Pompeii and Herculaneum in Naples which can be trickier to navigate in the more scorching heat of Summer (and with a notable absence of shady spots).
Hike or Get on a Bike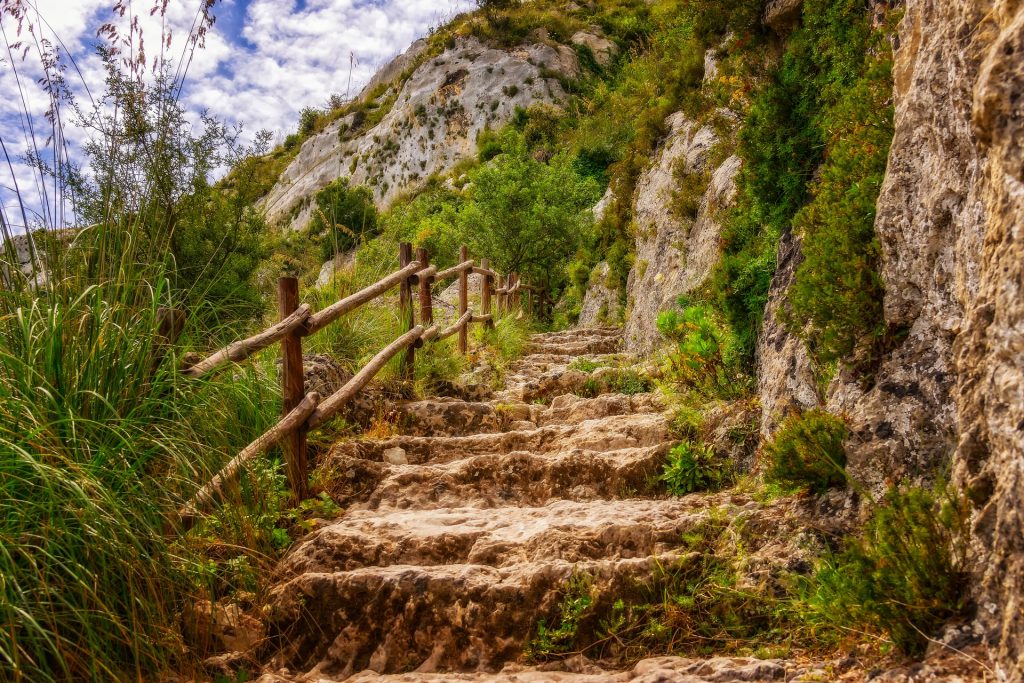 Italy boasts some spectacular hiking and cycling trails, but it's almost impossible to engage in anything more strenuous than a gentle stroll in the Summer. Once the temperatures drop and the elusive 'cool breeze' re-emerges, a hike along part of the Appian Way – for example – no longer requires the constitution of a Roman soldier. Early Autumn is the time to discover Italy's most spectacular landscapes – to hike across the Sicilian Apennines, horse-ride across the Sibillini Mountains in Le Marche and cycle across ancient dirt roads of Lombardy. Some of Italy's most popular hiking spots – such as the Cinque Terre and the ominously named Sentiero degli Dei (Pathway to the Gods) are best made on an Autumn morning, avoiding the crowds and the high temperatures.
A huge thank you to the wonderful Allie from Living in Italian for sharing her love of visiting Italy in the Autumn. Find out more about Allie and what makes her tick in our interview with her on our Bookings For You Italian blog.