There is absolutely no doubt that Italy is one of the most family friendly countries in the world. Quite simply, Italians love children. But, one question we're often asked is 'What is the best Italian region for a family holiday?' So here, we've picked some of our favourites to share with you…
Family holiday in the Italian Lakes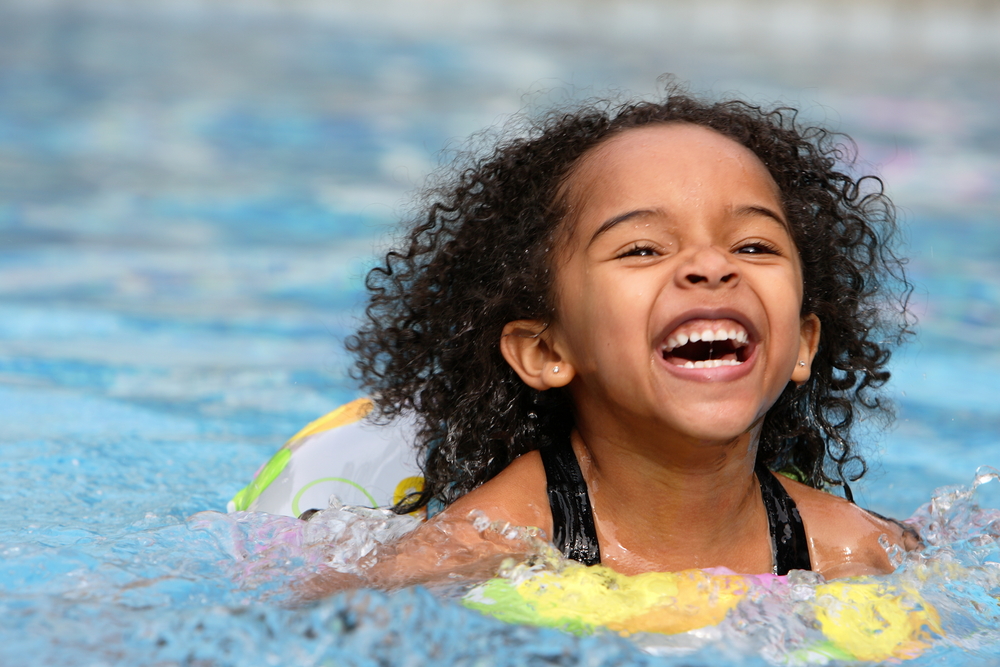 ….And more specifically, Lake Maggiore. All the Italian Lakes are incredibly beautiful but not all offer a wealth of activities for the younger members of the family. Lake Maggiore is the exception. With stunning scenery and quaint lakeside towns and villages to explore, the adults will love their time here but there is plenty for the children to enjoy too.
For a start, the lake is wonderful to swim in and to enjoy water sports on. With plenty of beaches dotted around Lake Maggiore, the water is easy to access and there are a plethora of water sports to try from sailing to canoeing, from paddle-boarding to windsurfing and from waterskiing to wakeboarding. And, if you fancy a break from the lake, there are plenty of outdoor pools and waterparks which boast slides and diving boards to test the nerve of even your bravest teens!
Lake Maggiore is definitely the right destination for those families that enjoy the outdoors. As well as plenty to keep you busy in the water, there is lots to enjoy on land too. There are a number of adventure courses with ropes strung high in the tree tops as well as an incredible zip-line experience that stretches 1,850 metres at a height of 350 metres and lasts 90 seconds. Not to mention an all year round toboggan ride and plenty of opportunities for mountain biking.
Oh… and did I mention the nearby chocolate factory with free tastings on tap?!! If that won't make your children fall in love with Lake Maggiore, then nothing will!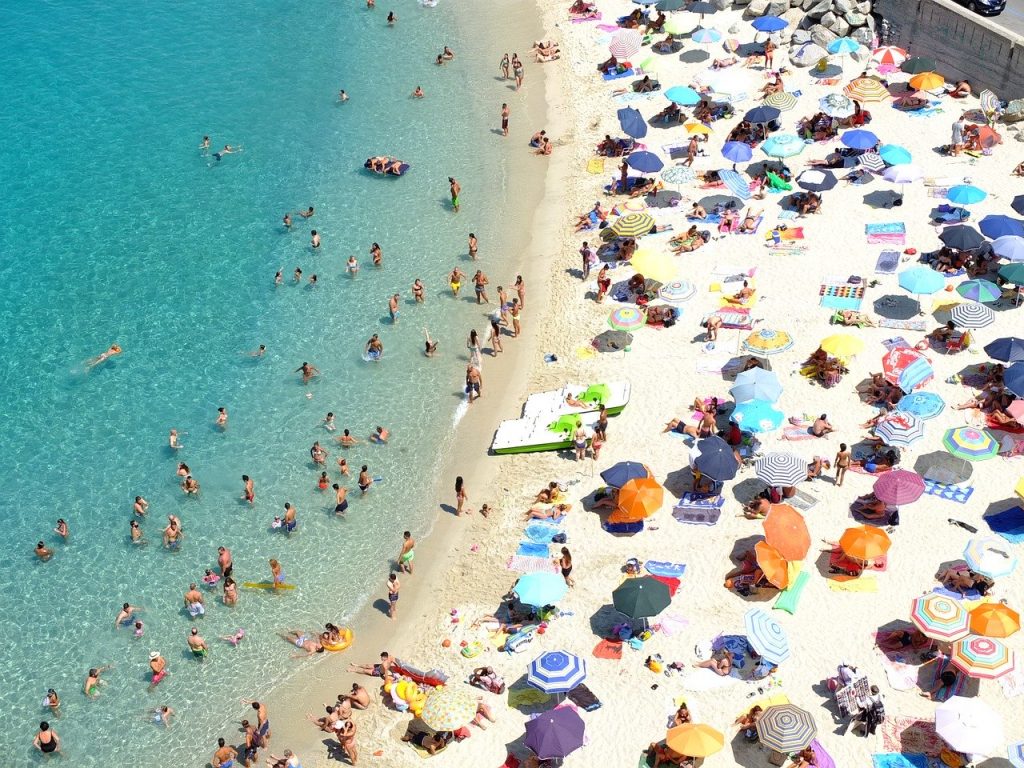 Sicily offers plenty for all the family to enjoy. You can't talk about family holidays in Sicily without first mentioning its fantastic beaches. Some of our favourites include the family friendly San Vito Lo Capo Beach and the Torre Salsa Nature Reserve Beach, both perfect for families with long stretches of pale sand and shallow waters.
With over 250 days of sunshine to be enjoyed on the island each year, it's not surprising that Sicily also has its fair share of waterparks in which to cool off in. Probably the most famous is Etnaland but there are plenty of others to choose from, all of which are popular with children.
What we love about Sicily as a family destination though is that it also offers the chance to educate the kids without them even realising it! Sicily is home to a wealth of Greek and Roman remains. From some of the best preserved ancient Greek remains in the Valley of the Temples to the world's largest collection of Roman mosaics at Villa Romana del Casale, there is so much history to learn about in Sicily.
And, of course, what child doesn't want to see a real life active volcano?!! Etna dominates the island and there are plenty of ways to reach its summit. However, we have found that one of the most popular ways for families is a donkey trekking tour up Etna's slopes. It certainly saves on the little ones moaning about tired feet!
Just one thing to bear in mind is the weather. Temperatures in Sicily can get pretty hot in the peak Summer months so it's worth looking at Sicily in the Spring, early Summer or Autumn if your children aren't keen on too much heat. If you have school age children, then the Easter holidays, May and October half terms can work very well. You'll enjoy an average of seven hours sunshine in October versus just three in the UK.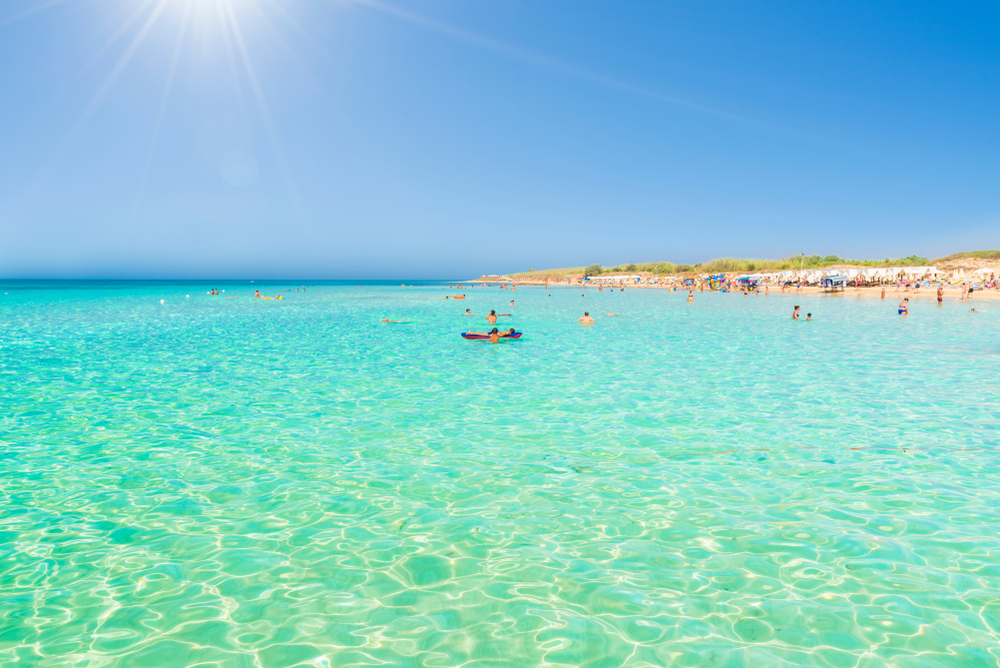 If you're the sort of family that likes to spend time on the beach, then look no further than Puglia! Its beaches in the South of the region are affectionately known as the 'Maldives of Italy' thanks to their long stretches of pale white sand and crystal clear turquoise waters. But wherever you stay in Puglia, you'll find beautiful beaches galore, from small rocky coves to long stretches of golden sand. There are plenty of opportunities for snorkelling and water sports and you can even enjoy a boat ride to spot the dolphins that swim in the waters off the Puglia coast.
There is plenty of other wildlife to spark the interest of little ones. As well as dolphins, you can enjoy the opportunity to see loggerhead turtles in their natural habitat at Torre Guaceto, or head to the salt basins of Margherita di Savoia to marvel at the flocks of beautiful pink flamingoes.
It's not just native wildlife that the kids can enjoy. Zoosafari Fasanolandia is one of the biggest family attractions in Puglia and is worth a visit, home to a range of animals from tigers to lions and from gorills to panthers. Not only that, but Zoosafari Fasano is also home to a theme park with tamer rides for your little ones as well as plenty of adrelin fuelled rides for your teens!
Puglia is also home to a number of adventure parks and water parks, perfect for hours of family fun.
Like Sicily, it's worth watching out for the weather though. Temperatures peak in July and August and some may find that the heat is too much for their little ones. That said, you can always head underground to cool off in the Grotte di Castellana, a fascinating network of caves where children can gaze open-mouthed at the stalagmites, stalactites and other cave formations, created over thousands of years.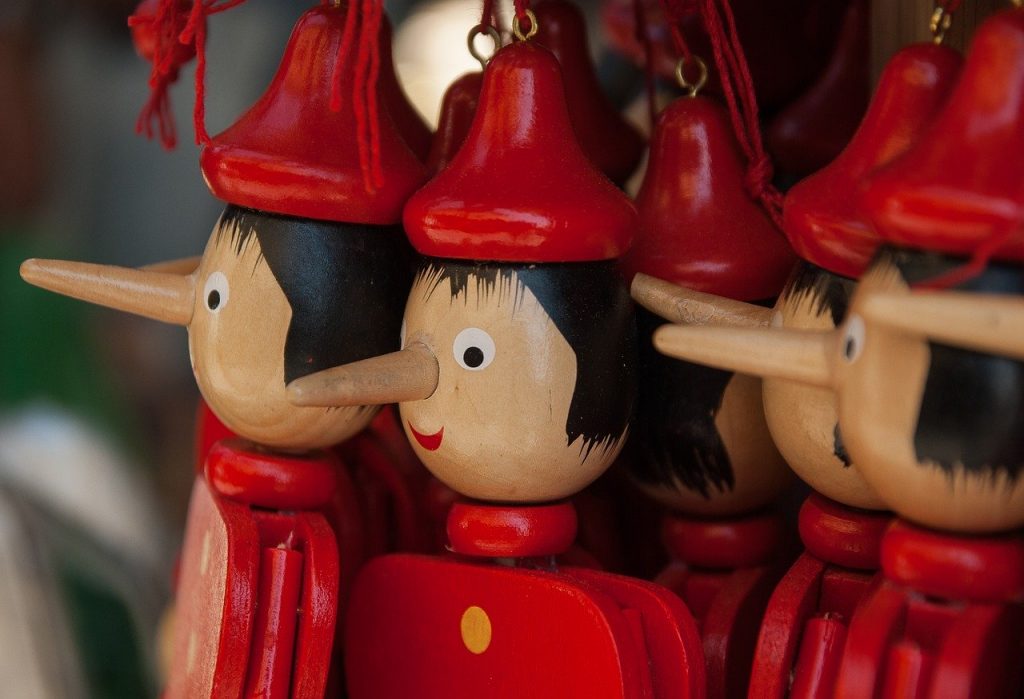 Tuscany is one of Italy's most famous regions. It's also home to the birthplace of Pinocchio, one of the most famous characters from children's stories. To bring this wooden puppet to life for your little ones, head to the Pinocchio Park in Collodi. Children will also enjoy the Cavallino Matto amusement park in Tuscany and it's worth letting them experience an afternoon at one of the thermal baths in the region such as the Saturnia hot springs in Cascate del Molino. Here, you'll find a pool that has been naturally hollowed out by the waterfalls of Molino and where the water temperature is a constant 37.5 degrees. Founded by the Romans, it's also an opportunity to give your little one a bit of a history lesson!
That said, there is arguably less for youngsters to enjoy overall in Tuscany than in some other regions of Italy. However, we think Tuscany is a great option for families with older children and those who like to spend time by the pool. You can't beat a holiday in a Tuscany villa, lounging by your own private pool whilst the kids amuse themselves splashing around in the water.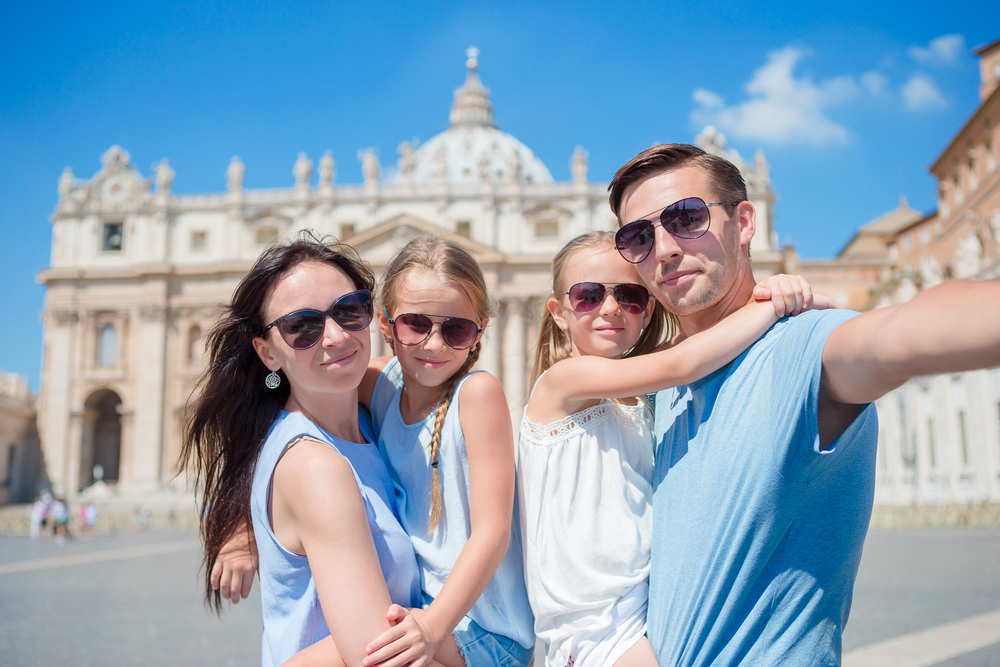 Another great option is to take the kids on a city break in Italy. Italy is home to some of the most famous cities in the world. You can't get through school in the UK without learning about the Romans and so what better way to bring school lessons to life than a visit to Rome. Venice and Florence are just as well known by kids.
Dependent on the age of the children, you may just need to adapt your plans to suit them. If you're headed to Florence, you may not be able to spend hours in the Uffizi as you'd like but instead enjoy a guided tour of the museum, tailored to children and the whole family will have a great time. Or instead of spending hours marvelling at at the Duomo, instead spend time on a gelato making tour. There are some great kid-centric attractions to enjoy in every city too. One of our favourites in Rome is The Time Elevator, whilst we find that in Venice every child will enjoy a ride in a gondola.
If you'd like help planning a family holiday to Italy, then get in touch with one of the team at Bookings For You. We would be happy to suggest some family friendly villas in Italy to suit your taste and budget.