We know our bloggers love Italian food — which is why we keep inviting them to wonderful masterclasses — but that's not the only reason they love Italy. So, we asked them to share their favourite things and memories…
Lisa, Travel Loving Family
We recently visited Lake Maggiore for the first time and were completely blown away with the region. My husband and I have travelled extensively around Italy however this was our first time in the Italian Lakes. We spent a week hopping on and off boats exploring lakeside villages, splashing in the lake with our boys and exploring neighbouring Switzerland.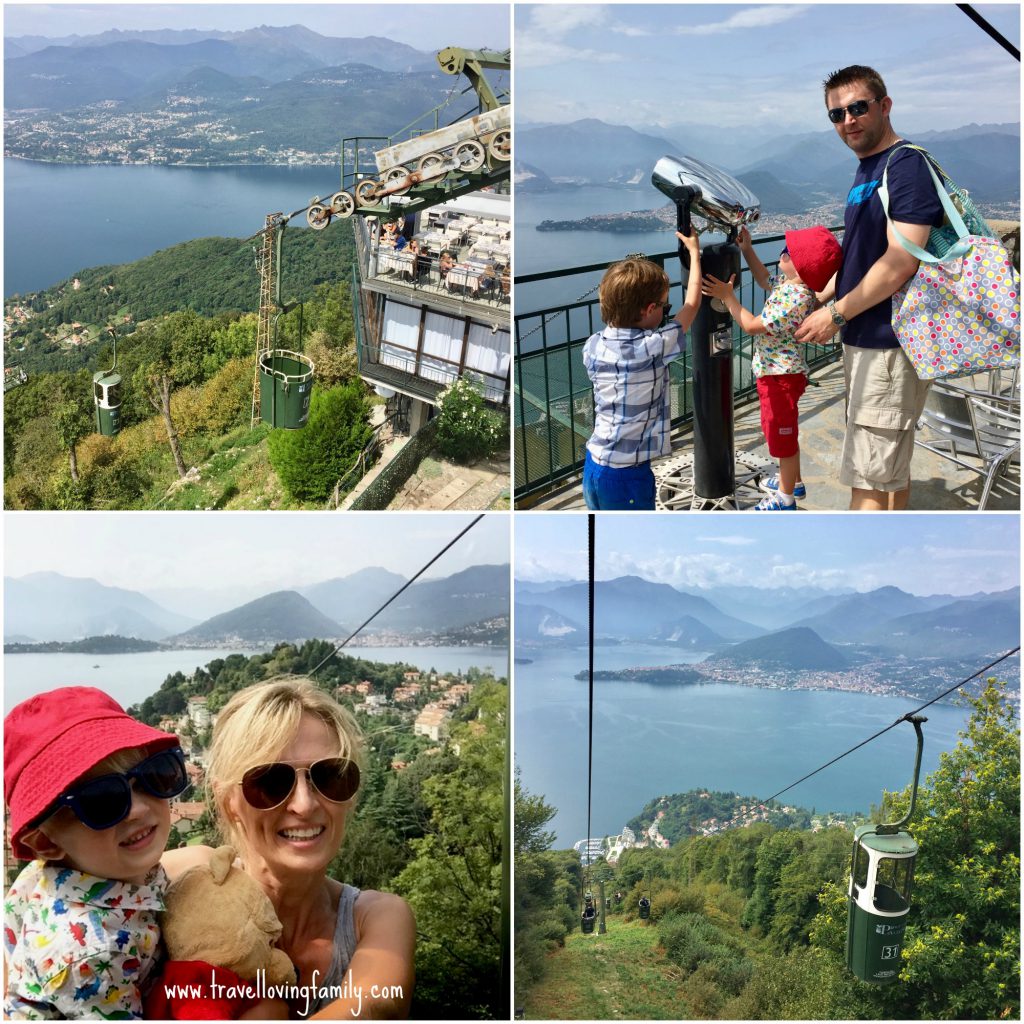 Our favourite part of every day was visiting a gelato stall and trying out new flavours, my boys still talk about this regularly. Our most memorable day out was a trip up to the summit of Mount Sasso del Ferro (1,100 metres) in a bucket lift. The views from the summit were truly spectacular and even though it was a rather overcast day we could still clearly see the Alps. The €22 we spent on our family ticket was the best money we spent all week. An experience not to be missed if you are ever in Lake Maggiore.
Sarah, Extraordinary Chaos
The style and atmosphere, everybody is so stylish. No matter what time of day people look immaculate and elegant, the whole vibe feels so wonderful to be a part of. I love nothing more than sitting in a street café glass of Italian wine in hand Italian music playing in the background, people watching.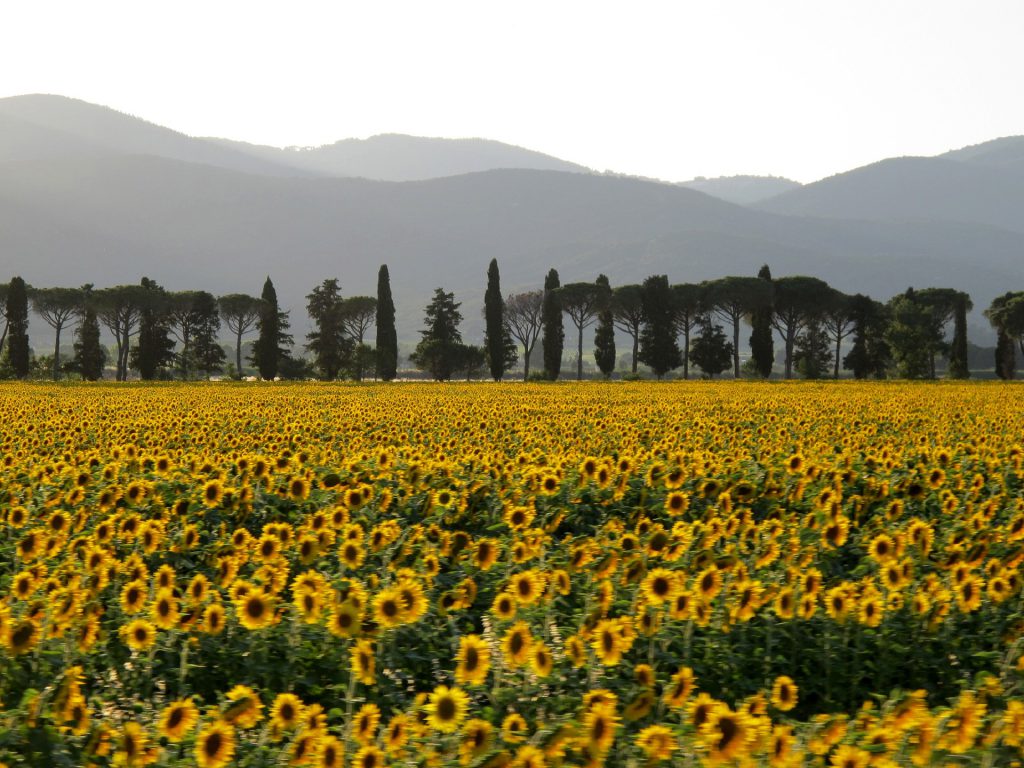 Driving through the countryside past fields of sunflowers. There is nothing more beautiful than a vast landscape of sunflowers against the blue sky.
Cathy, Mummy Travels
The way that kids are the centre of life in Italy – no worries about whether anywhere is going to be family-friendly, unlike other countries, when babies and young children are welcome pretty much everywhere. It takes the stress out if you're planning a holiday as a new parent, and anything which helps you relax means an even better trip.
With a fussy eater for a daughter, Italy is travel heaven — pasta, pizza and gelato are everywhere, which covers her three favourite foods… and mine, to be honest! I love Italian food as its often so simple but always great quality, the most delicious dishes whipped up from half a dozen ingredients, as a a mum, a child-friendly menu that isn't just chicken nuggets and chips is ideal.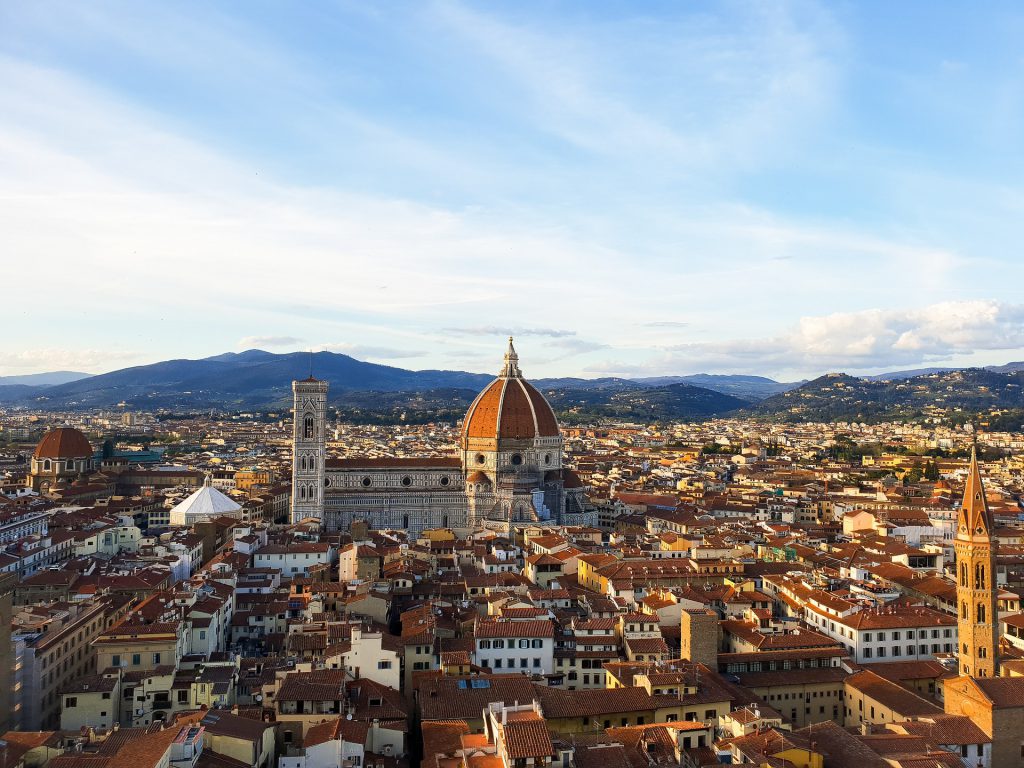 I've lost count of the number of times that I've visited Italy, but I love the fact that there's always something new to discover — while Rome is hardly under the radar, there are still areas which are much less visited such as beautiful Basilicata. Or it's easy to mix the famous cities with a more laid-back place to stay — the beach of the Veneto outside Venice, or the gorgeous Tuscan countryside with Florence, Siena and Pisa all close enough to visit, not to mention some fabulous hilltop towns as well.
Emma, Adventures of a London Kiwi
Italy, to my antipodean viewpoint, is sun-drenched vineyards, ruins as far as the eye can see, a modern city vibe and thin crust Pizza cooked with few gourmet ingredients bursting with flavour. Florence stole my heart, Venice has my soul, Rome surprised me, and Tivoli my artistically history-drenched imagination. They were everything I thought they would be.
Feeling inspired? Check out our collection of villas in Italy >