Our A to Z guides have proved incredibly popular over the last few months. If you haven't yet discovered them, then do take a look at our:
A to Z guide to Tuscany
A to Z guide to Puglia
A to Z guide to Umbria
A to Z guide to Le Marche
A to Z guide to Lake Maggiore
But, we felt it was time to take a broader perspective so we've come up with our A to Z of Italy for those of you that like to dip into every region and every aspect of life in Italy. We reckon our A to Z of Italy gives a true snapshot of what makes Italy great and sums up why we love Italy so much.
A is for Art and Architecture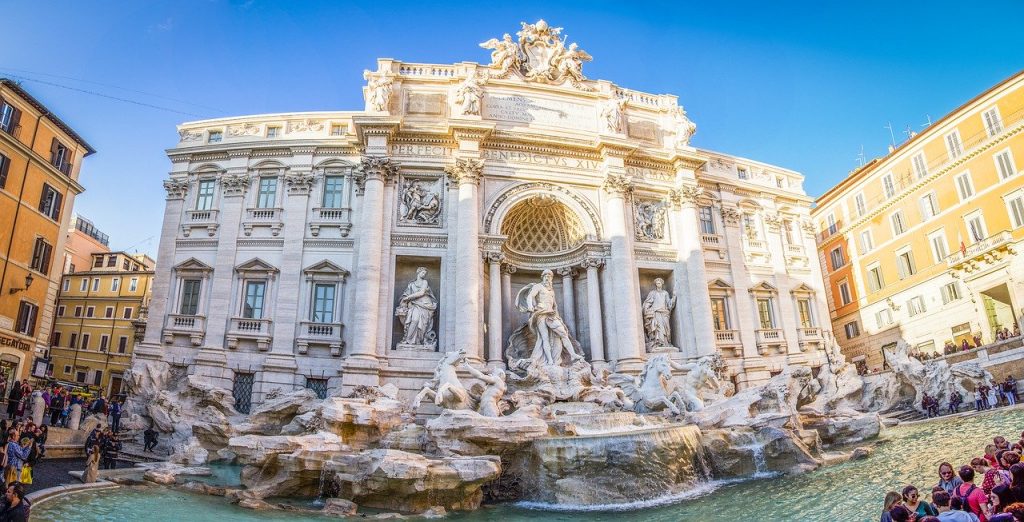 Italy is synonymous with art and architecture. I think my love of Italy probably began during my school days sat in a classroom being inspired by my History teacher as we learned all there was to know about the Renaissance. During the 14th and 16th centuries, there was a genuine explosion of art in Italy. Competing factions within the peninsula including the Church, tried to out-do one another through their patronage of the arts. From Michelangelo's David and Boticelli's 'Birth of Venus' in Florence to Leonardo da Vinci's 'The Last Supper' in Milan and to the Sistine Chapel in the Vatican in Rome, you'll find some of the most famous artworks in the world in Italy.
And Italy's architecture is equally illustrious. Just as Italy is home to some of the world's most prestigious sculptures and paintings, it's also home to some of the most recognisable and famous buildings. From the Leaning Tower in Pisa to the Colosseum in Rome and onwards to St Mark's Basilica in Venice, a tour of Italy's architectural gems is genuinely jaw-dropping.
And A could be for Ancient too. Italy's history is incredibly rich and long and goes way back into Ancient times. As a result, Italy is home to some of the best preserved ancient monuments in the world. Some of the most famous ancient monuments include the Pantheon and Colosseum in Rome but, for us, the most spectacular are the Greek and Roman remains in Sicily such as the Valle dei Templi.
Finally, A stands for Abruzzo and the Amalfi Coast, two of Italy's 20 regions. The Amalfi Coast needs no introduction. Characterised by dramatic clifftops onto which towns such as Positano and Ravello cling like limpets, it's a region that epitomises glamour. Lesser known Abruzzo sits to the East of Rome. It is known for its stunning natural parks – the Abruzzo national park, Gran Sasso and Maiella National park for example. Unfortunately, it is perhaps known just as much for the devastating earthquake that struck the regional capital, L'Aquila, in 2009.
B is for Bridges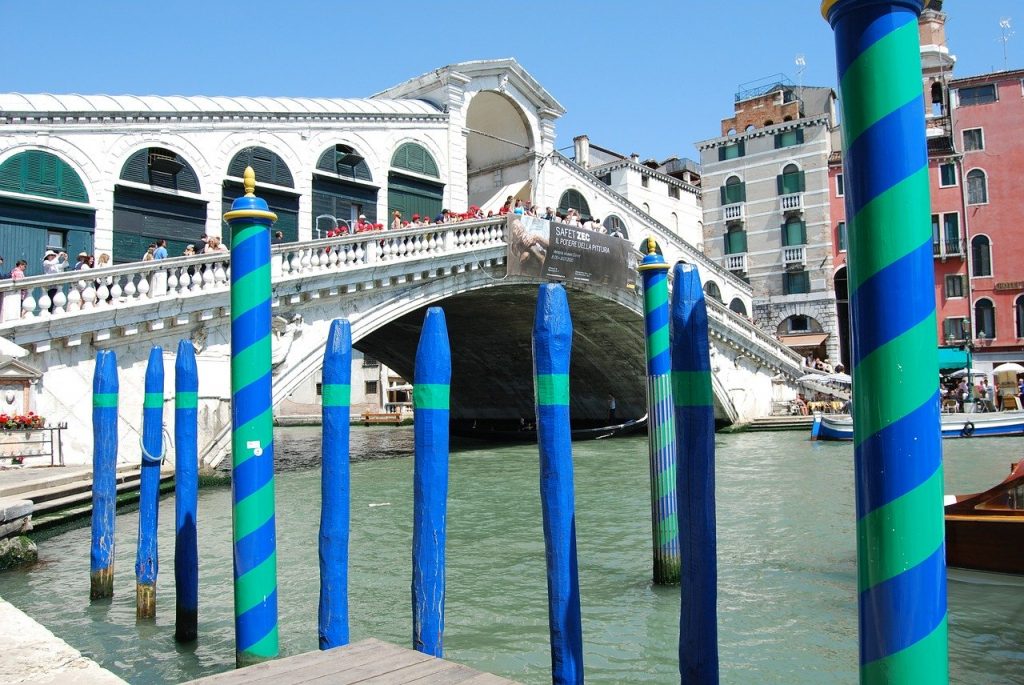 Italy is home to some of the world's most famous bridges. Arguably the most famous of these are the Rialto Bridge and Bridge of Sighs in Venice and the Ponte Vecchio in Florence. The latter was built in 1345 and is perhaps most famous for the shops that it's home to. The Rialto bridge spans Venice's Grand Canal and was built over 200 years later whilst the Bridge of Sighs afforded convicts their last view of Venice as they walked from the interrogation rooms in the Doge's Palace to enter the prison. But Italy is home to numerous other stunning bridges too. Some of the more well known include the Ponte Sant' Angelo in Rome, the Gaiola Bridge near Naples and the Ponte della Maddalena near Lucca.
B is also for beaches. Italy's coastline stretches an incredible 7500 km. Whether you're looking for swathes of white sand which can be best found in the far south in Puglia in the affectionately known 'Maldives of Italy' or you're after a romantic cove accessible only by boat on the Amalfi Coast, there are miles and miles of beaches in Italy to be enjoyed.
And finally, B is also for Basilicata, one of Italy's upcoming regions when it comes to tourism and another region where you will find some stunning coastline bordered by bright turquoise waters. Nestled between Puglia to the East and Calabria to the West, it is home to Matera, which is by far the region's most famous towns with visitors flocking to visit its famous sassi. Much of the region is mountainous, but the region is equally well known for its beaches and archaeological parks.
C is for cathedrals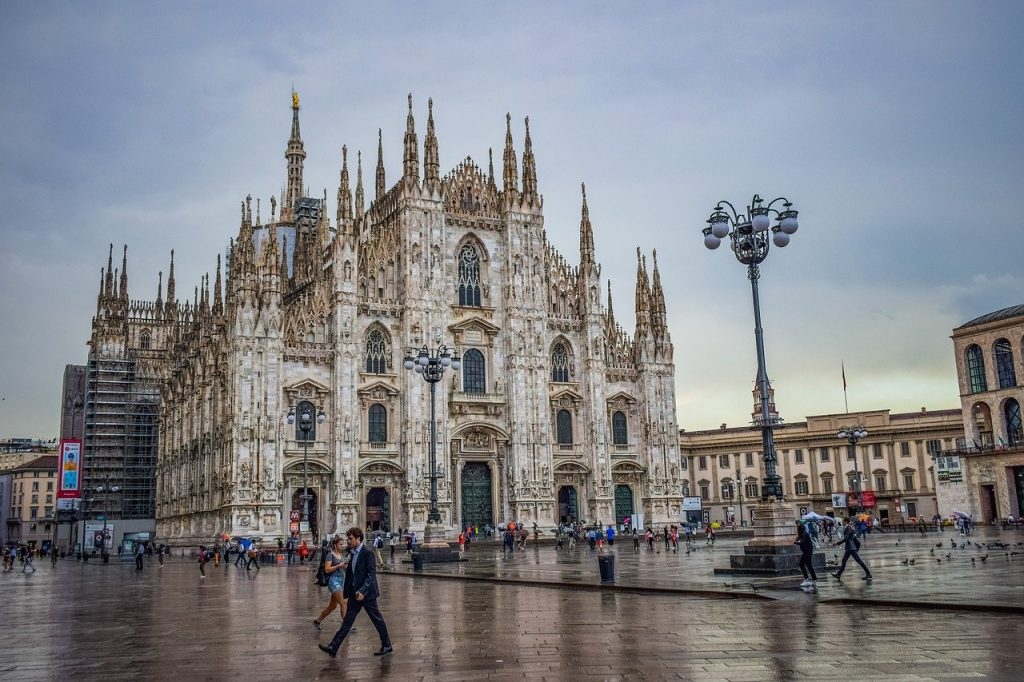 Let's face it… Italy is crammed full of incredible cathedrals and churches. From the Cattedrale di Santa Maria del Fiore in Florence to the Duomo in Milan, every village, town and city has a religious institution that you can admire.
But we can't get past the letter C without also mentioning canals. One of Italy's most famous cities – Venice – is a city of 118 small islands reached via 26 miles of waterways and canals and linked by over 400 bridges. Enjoying a ride on a Venetian gondola has to feature on anyone's travel bucket list.
And, of course, C is also for the regions of Calabria and Campania. The latter is home to 10 of Italy's UNESCO world heritage sites including Pompeii and Herculaneum, Mount Vesuvius and the Royal Palace of Caserta. Calabria is most famous for its dramatic cliffs, coves and stunning beaches, many only accessible by sea.
Not to forgot the beautiful Cinque Terre, a collection of five colourful villages that cling to the rocks of the Italian Riviera.
D is for Dolomites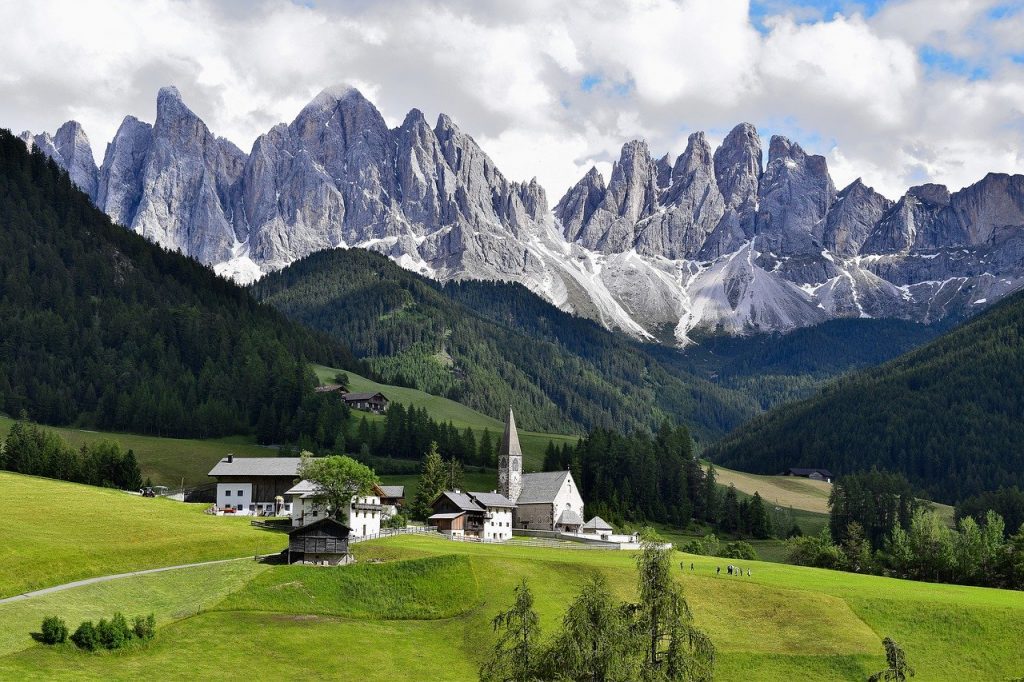 D is for Dolomites. Situated in the North East of Italy, the Dolomites are one of Italy's three main mountain ranges, the other two being the Italian Alps and the Apennines which form the backbone of the country.
D is also for Da Vinci, one of Italy's most famous historical figures and arguably the greatest painter of all times, creating masterpieces that include the Mona Lisa and The Last Supper. He was born out of wedlock into very humble origins in Vinci in Tuscany.
E is for Emilia Romagna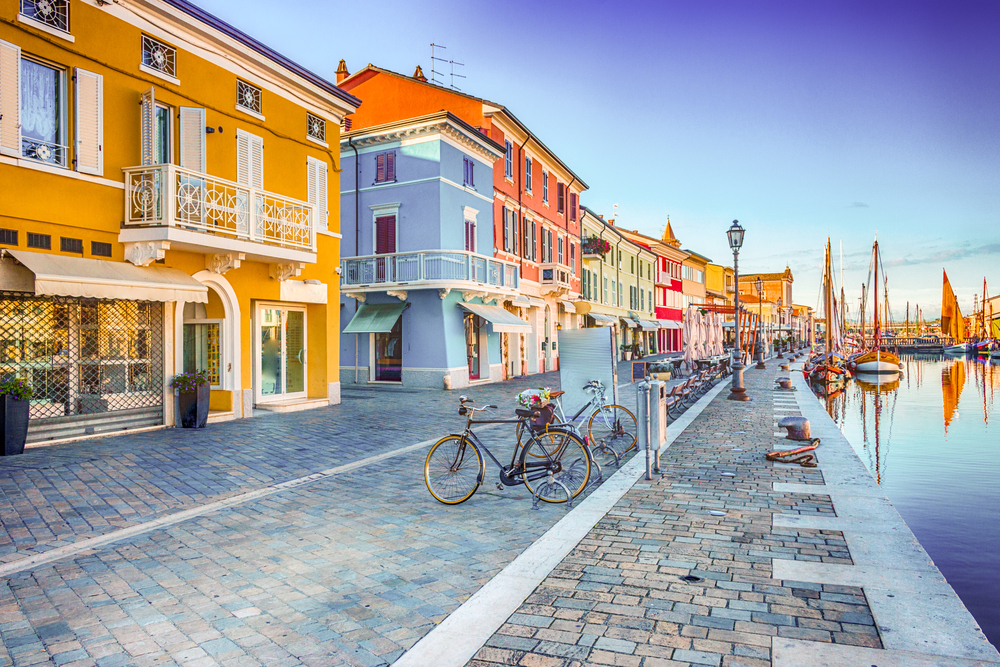 Situated in the North East of Italy, Emilia Romagna is one of the wealthiest regions in Italy. The capital of the region is Bologna, home to the oldest university in the world, to leaning towers that would rival that in Pisa and to kilometre after kilometre of beautiful porticoes that lead from the centre of the city to the San Luca Monastery.
F is for Food!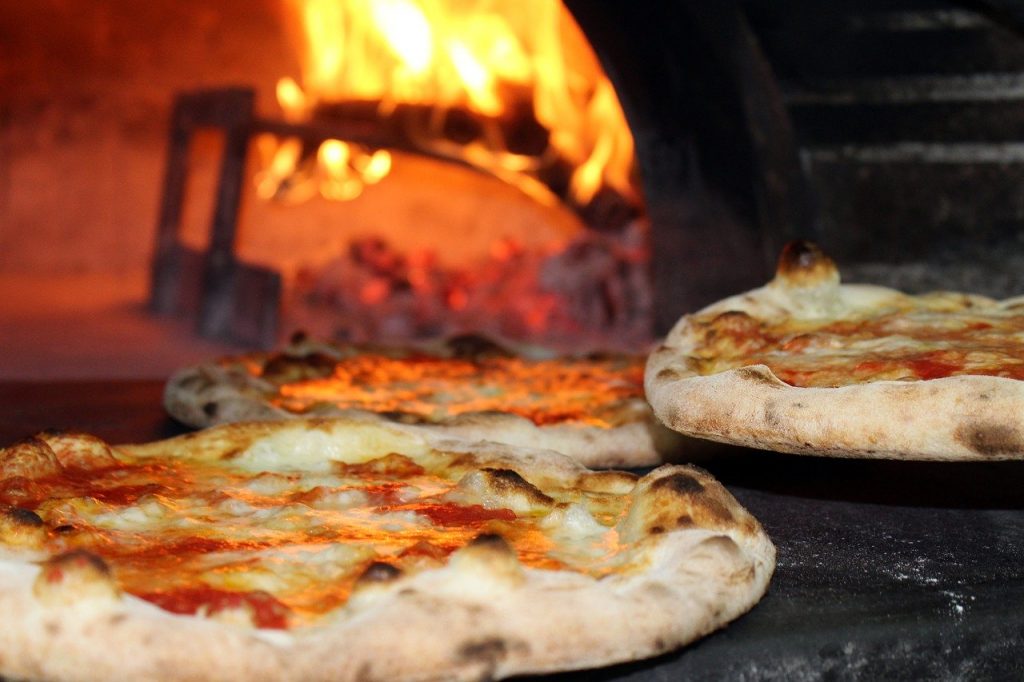 Time after time, if asked what attracts holidaymakers to Italy, food will feature high up on the list. Home to pizza and pasta, if you are ever worried about running out of conversation in Italy, just mention food and the conversation will never dry out! Each region will have its local speciality dishes but some of the most iconic dishes to try include a lasagna in Emilia Romagna, a bistecca fiorentina in Florence, some risotto alla milanese in Lombardy or Piemonte and a spaghetti carbonara in Rome. Not to mention the incredible truffles that can be found under Italy's rich soil. And if you fancy trying pizza in the place where it originated, head to Naples.
And F has also got to be for festivals. Whilst admittedly food features heavily in Italy's festivals, there are also many other festivals throughout the year. From the Venice carnevale to the palio in Siena and from the Summer music festivals in the Italian Lakes to the horse racing that makes up L'Ardia di San Costantino in Sardinia, there is always an excuse to be celebrating in Italy!
And F is for the North Eastern Italian region of Fruili-Venezia-Giulia, bordering Austria, Slovenia and the Adriatic Sea. It's home to the Dolomite Mountains and vineyards that produce some incredible white wine. Its capital is Trieste.
G is for Gardens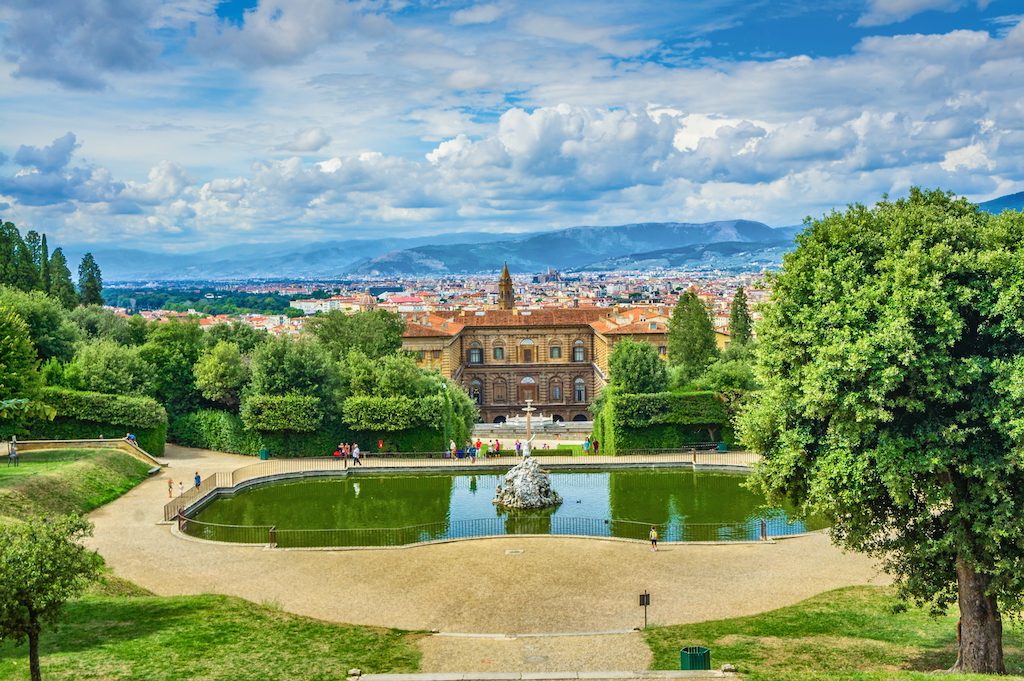 Another thing Italy is famous for is its beautiful gardens. From the Italian Renaissance gardens of the Villa d'Este in Tivoli to the camellia and rhododendron filled gardens of Villa Carlotta on Lake Como, from the gardens of the Borromeo Islands on Lake Maggiore to the gardens of the Frascati Villas near Rome, and from the Boboli Gardens in Florence to the tropical gardens on the island of Ischia, Italy is home to a plethora of stunning gardens and parklands, all waiting to be explored.
G is also for grotte (caves). There is plenty to be discovered below ground in Italy as well as above ground. Some of our favourites and most spectacular include the Grotte di Frasassi in Marche, home to one cavern so large that it could comfortably house the Duomo of Milan within it, the Grotta Su Marmuri in Sardinia and the Petrosa-Auletta Caves in Campania within which you can even enjoy an evening at the theatre. But there are over 30 more to be discovered throughout the country, many formed millions of years ago.
Another important G is Galleries. With Italy's art and architectural heritage, Italy is home to some incredible galleries. Not least amongst these are the Uffizi and Galleria dell Accademia in Florence, as well as the Borghese Gallery in Rome but you'll find some superb galleries in even the smallest towns and villages in Italy.
And, of course, G is for gelato. No trip to italy would be complete without numerous trips to the local gelataria!
H is for hill towns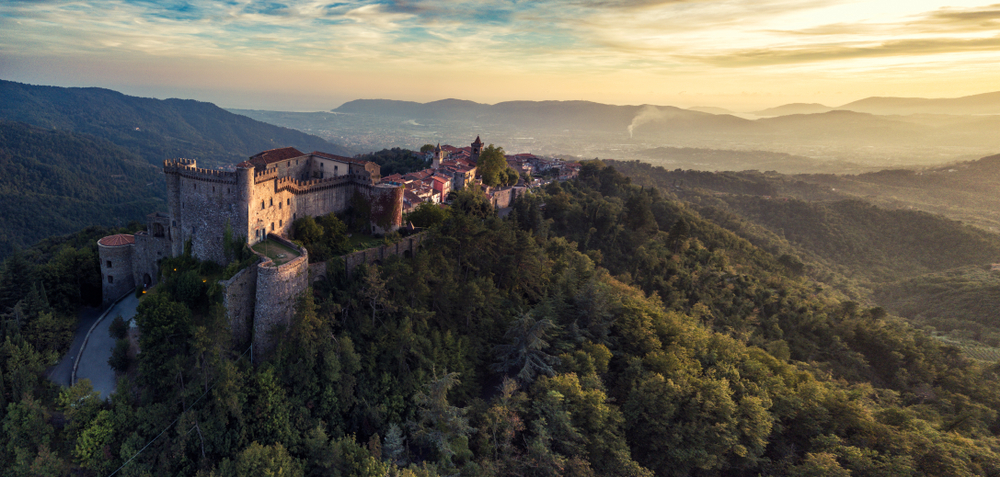 Whilst Italy is home to some of the world's most famous cities – Florence, Rome, Venice and Milan – we love exploring some of its smaller hilltop towns. Some of the most breathtaking and charming include Urbino (the birthplace of Raphael), Cortona, Assisi, Spello, Montepulciano and Montefalco.
And H is for history too. We've already touched on Italy's incredible history which dates as far back to the 37th century BC however its most famous ancestors were certainly the Romans who occupied Italy from the 5th century BC to 5th century AD. After that, the history of Italy is a rich tapestry to be discovered as the country split into separate rival kingdoms, only unifying in 1861.
I is for islands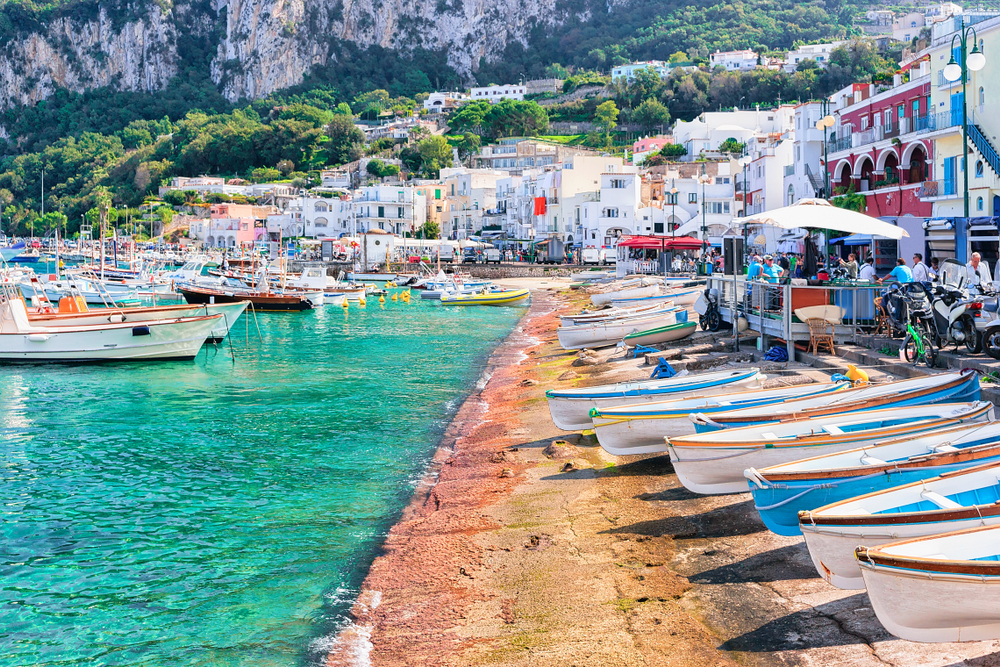 Italy can actually boast over 450 islands including sea, lake and river islands. The largest of these is Sicily, followed by Sardinia. However, we love some of the smaller islands – Elba, Capri, Ischia and the Aeolian islands as well as some of the lake islands such as the Borromean Islands on Lake Maggiore.
J is for Judaism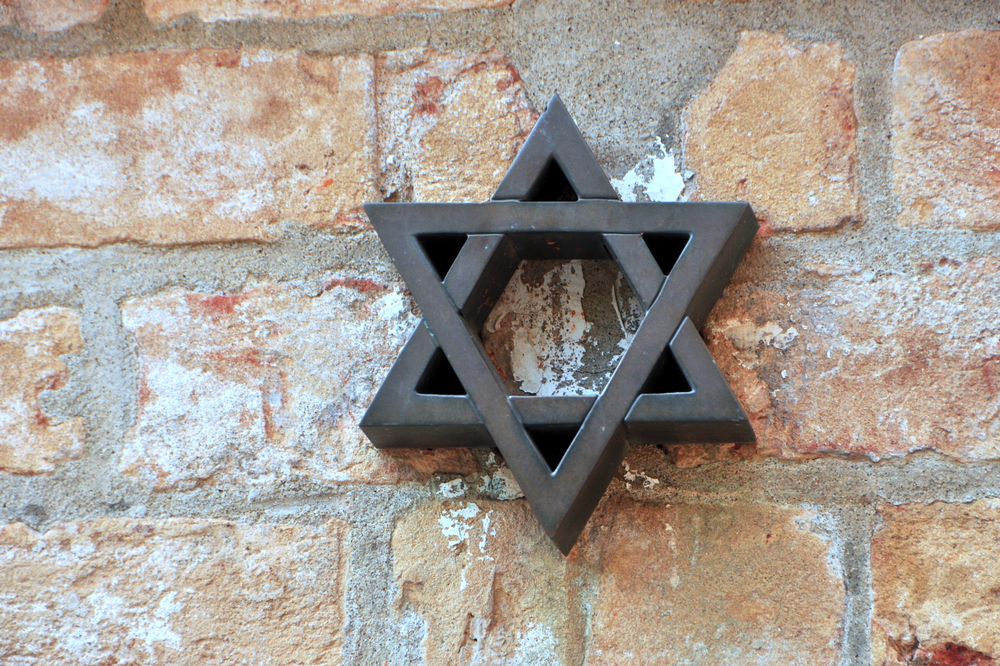 Jews have been living in Italy for more than 2200 years. In fact Italy has the oldest dispora in Europe with Jews settling in various places across the peninsula and have left behind them a legacy that has formed an important part of Italy's heritage. Two synagogues were built in Roman times and approximately 70 synagogues were subsequently built between the Middle Ages and the 19th century. There are also a number of Jewish museums throughout Italy as well as Jewish cemeteries and former ghettos.
K is for Kite surfing and other extreme sports
OK… since the letters J, K, W, X and Y are not part of the proper Italian alphabet, the letter K has proved tricky for us!! However, it's a good opportunity to tell you all about the opportunities to enjoy sports in Italy. Italy's extensive coastline and inland lakes make it ideal for water sports enthusiasts with kitesurfing, diving, snorkelling, waterskiing and sailing all on offer. Inland, there are also plenty of places to enjoy white water rafting, abseiling and climbing. And if these aren't extreme enough and you're keen to take to the skies, then hang-gliding, parachute jumping and paragliding are also readily on offer.
L is for La Dolce Vita
Translated literally 'the sweet life', la dolce vita is a way of life in Italy. For us it perfectly sums up the Italian lifestyle. This is a lifestyle that is filled with pleasure, a slower and more carefree lifestyle that allows people to truly enjoy and appreciate the little but most important things in life – good friends, beautiful places and, of course, good food and drink!
L is also for Lombardy, Liguria and Lazio, three more of Italy's 20 regions. Lazio is, of course, home to Italy's capital city, Rome, whilst Lombardy is home to the both Lake Como and Lake Maggiore as well as Milan, the business hub of Italy. Liguria is in the North West of Italy and home to the five villages that make up the Cinque Terre as well as upmarket Portofino.
M is for Museums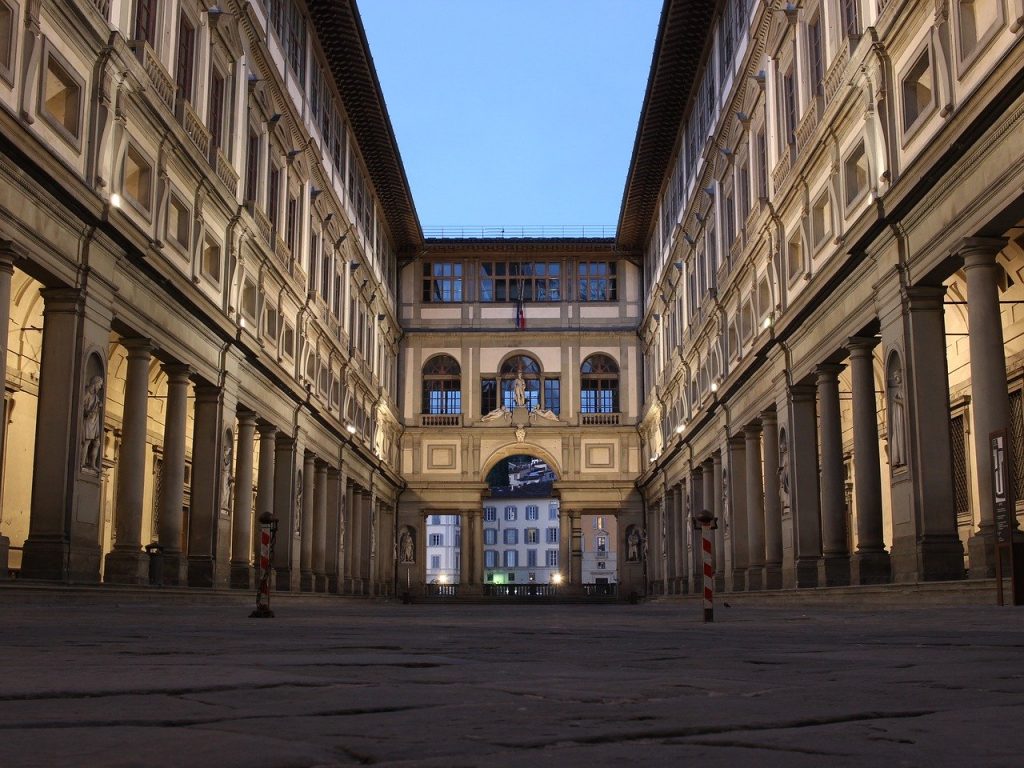 It's not surprising given Italy's long history that it is home to numerous museums to preserve this history. Some of the most famous and most visited include the Uffizi in Florence, the Museo Egizio in Turin (with more than 30,000 Egyptian artefacts, this is the largest collection of Egyptian antiquities in the world) and the Galleria Borghese in Rome where you will find artworks by artists such as Caravaggio, Titian, Raphael and Titian. And let's not forget the open air 'museums' such as Pompeii where you can wander among the beautifully preserved Roman streets and buildings or the Colosseum in Rome where you can easily imagine the gladiators fighting in Roman times.
But of course M is also for Marche and Molise. Marche is nestled on the Eastern coast of Italy and can boast some beautiful beaches as well as some incredible rural scenery whilst Molise is situated in South central Italy and remains largely undiscovered by international tourists.
N is for National Parks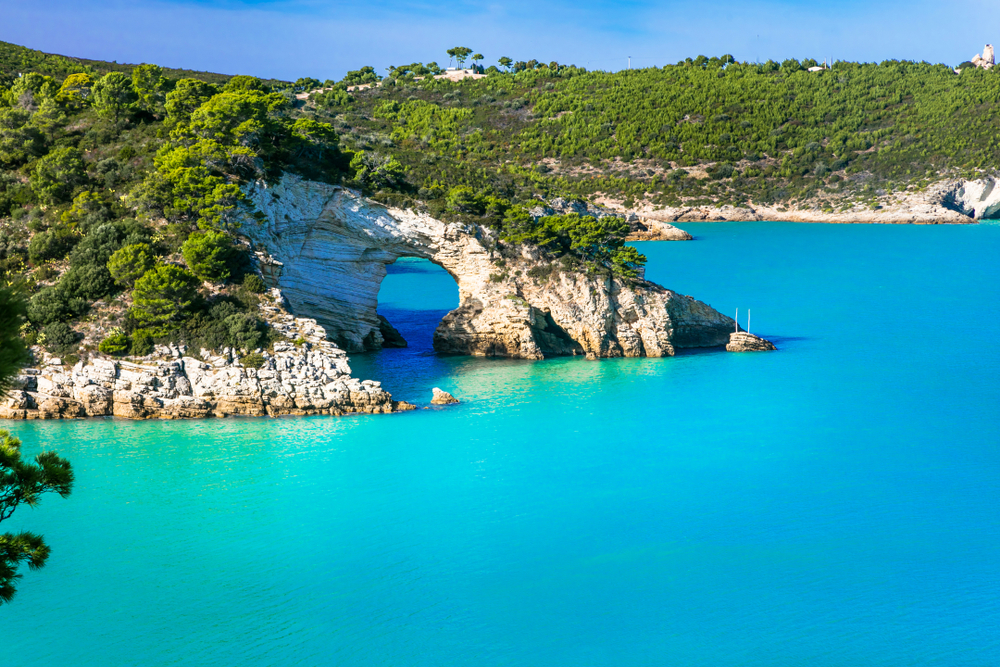 There are 24 national parks in Italy covering 5% of the country, one of which is located on the island of Sicily and 3 on Sardinia with the remaining 20 on the Italian mainland. No matter what part of Italy you're visiting, you're guaranteed to be close to one of Italy's national parks. From the Gargano National Park in Puglia in Southern Italy to the Bellunesi Dolomites National Park in the North and with the Cinque Terre National Park and Gran Sasso e Monti della Laga National Park in between, there are an incredible array of national parks to explore in Italy.
O is for the great outdoors
If you're a fan of the great outdoors, then Italy is the perfect country in which to spend your holiday. Italy's climate allows holidaymakers to enjoy plenty of time outside. Whilst the weather can of course vary from North to South, the whole of Italy enjoys a Mediterranean climate characterised by dry and hot summers and cool, wetter winters. July is the hottest month in Italy with average temperatures up around 30C (but even higher in the South of the country), whilst January is the coldest month. In the South of the country, regions such as Puglia and Calabria enjoy over 300 days of sunshine each year so there is always an opportunity to be enjoying the great outdoors when on holiday in Italy!
P is piazzas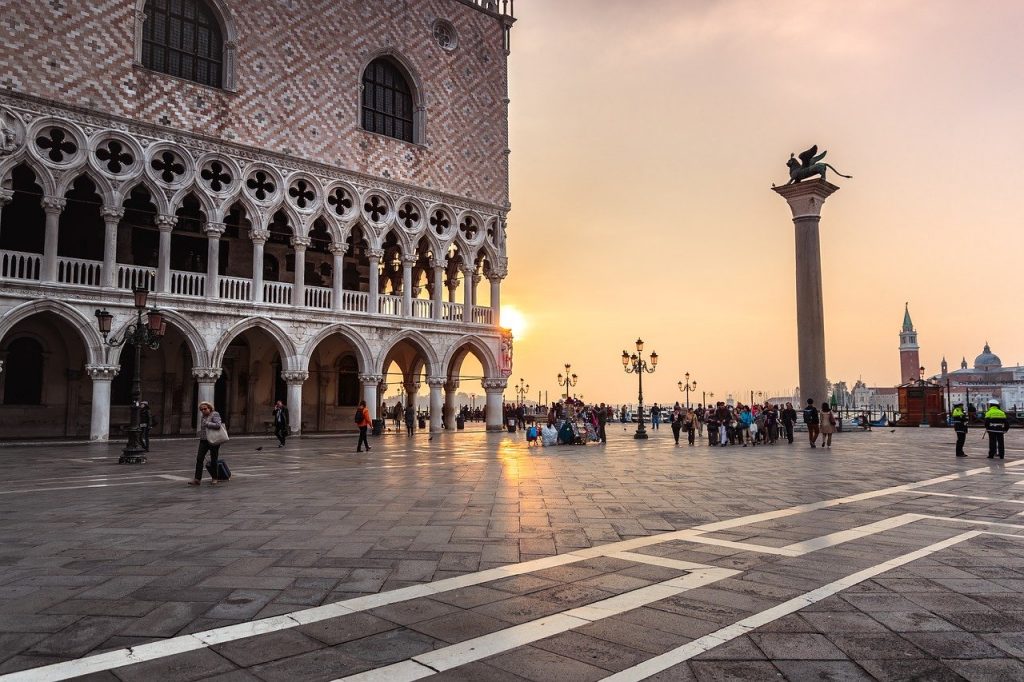 Whether you're stood in the middle of the Piazza San Marco in Venice, enjoying an aperitivo in the Piazza del Campo in Siena, taking a photo in the Piazza dei Miracoli in Pisa or admiring the statues in the Piazza della Signoria in Florence, you'll find that you'll spend many a happy hour in Italy's piazzas. In the smallest towns and villages in Italy, the piazza is the focal point of any town and where the local population will congregate each evening to catch up on the days news.
And, of course, P is for palazzo. Italy is home to numerous palazzi. From the Palazzo Pitti and Palazzo Vecchio in Florence to the Palazzo Reale in Naples and to the Palazzo Pubblico in Siena, every city has beautiful palaces to visit, now often home to incredible artworks, statues and furnishings that bring the history of Italy to life.
And P is for Piemonte and Puglia, two more of Italy's 20 regions. In completely contrasting parts of the country, both are famous for their excellent wines – primitivo di Manduria in Puglia and Barolo and Barbaresco in Piemonte – but Puglia also conjures up images of charming trulli.
Q is for quiet places
We have always found an inner peace and quiet in Italy. Quite simply, our soul feels at peace in Italy.
But libraries are synonymous with silence and Italy is home to many beautiful libraries. Whether it's the Biblioteca Nazionale Centrale in Florence or Rome, the Biblioteca Medicea Laurenziana in Florence which is home to home to 12,000 important manuscripts and numerous early printed books or the Biblioteca Ambrosiana in Milan, visitors will have the opportunity to find peace and calm in numerous libraries in Italy.
R is for Rome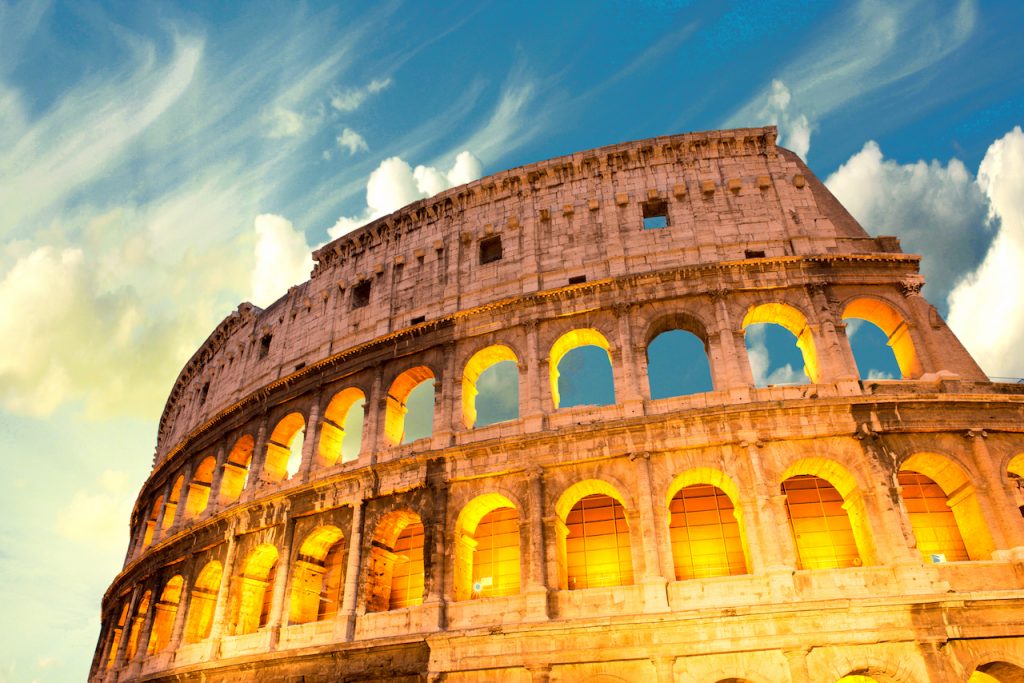 R is also for the Romans and the Renaissance. Rome needs no introduction. The capital of unified Italy since it took the title from Florence in 1870, Rome is home to around 280 fountains and more than 900 churches. Rome's first university, La Sapienza, which was established in 1303 AD, is the largest in Europe and the second largest in the whole world. Check out our Rome bucket list for more about this incredible city.
S is for shopping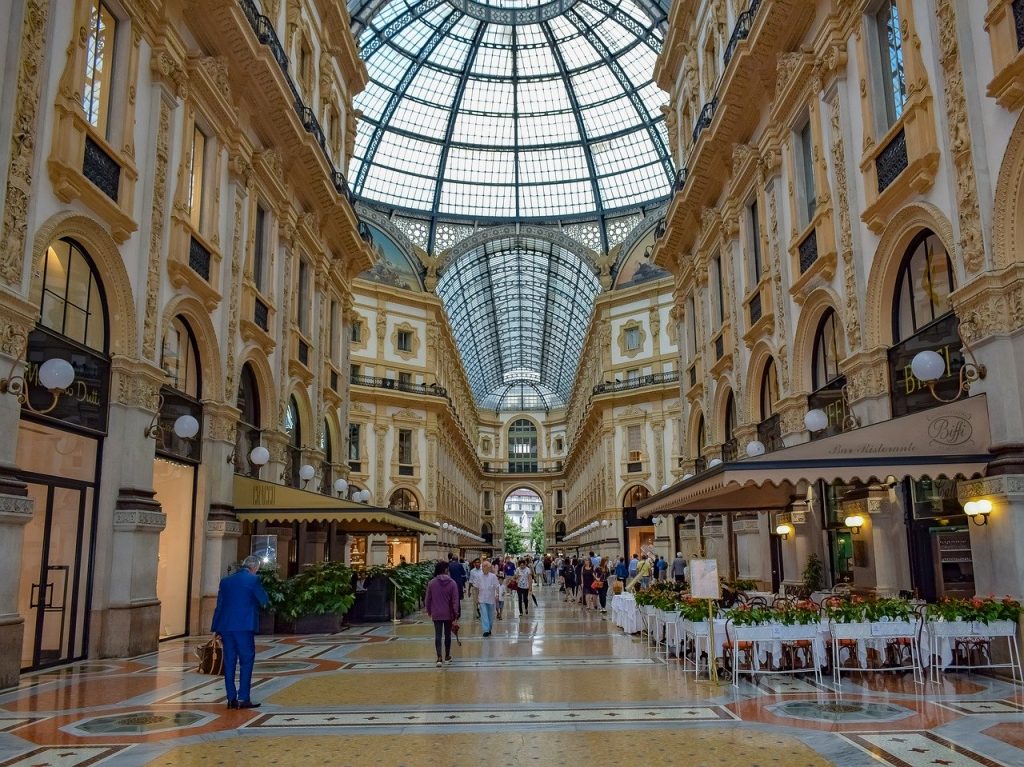 The Made in Italy brand is synonymous with quality and luxury. From car brands such as Ferrari to clothing brands that include Valentino, Versace, Prada, Armani and Dolce & Gabbana, 'Made in Italy' epitomises high-end designer goods. So if you're a serious shopper, this is the country you'll want to go window shopping in!
Italy is also home to what I think must be the most beautiful shopping mall in the world – the Galleria Vittorio Emanuele II – in Milan.
S is for statues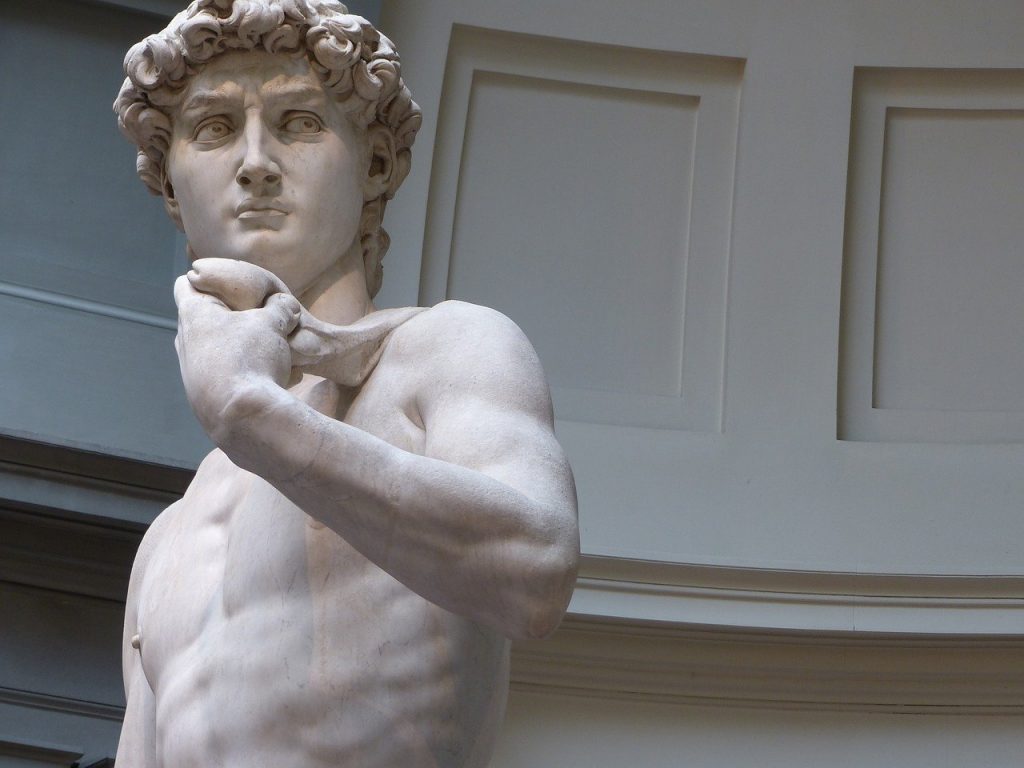 S is for statues. We think that Michelangelo's David is the most famous of any of the statues in Italy and can be found in the Galleria d'Accademia in Florence but Michelangelo also carved many other incredible statues in Italy including St. Petronius in Bologna and Pieta in the Vatican City or Christ the Redeemer in Rome. But, of course, there are numerous other artists who have created some incredible statues in Italy including Donatello and Bartolommeo Bandinelli. The statues also include the Trevi Fountain in Rome,
And of course, S is also for Sicily and Sardinia, the two largest Italian islands.
T is for towers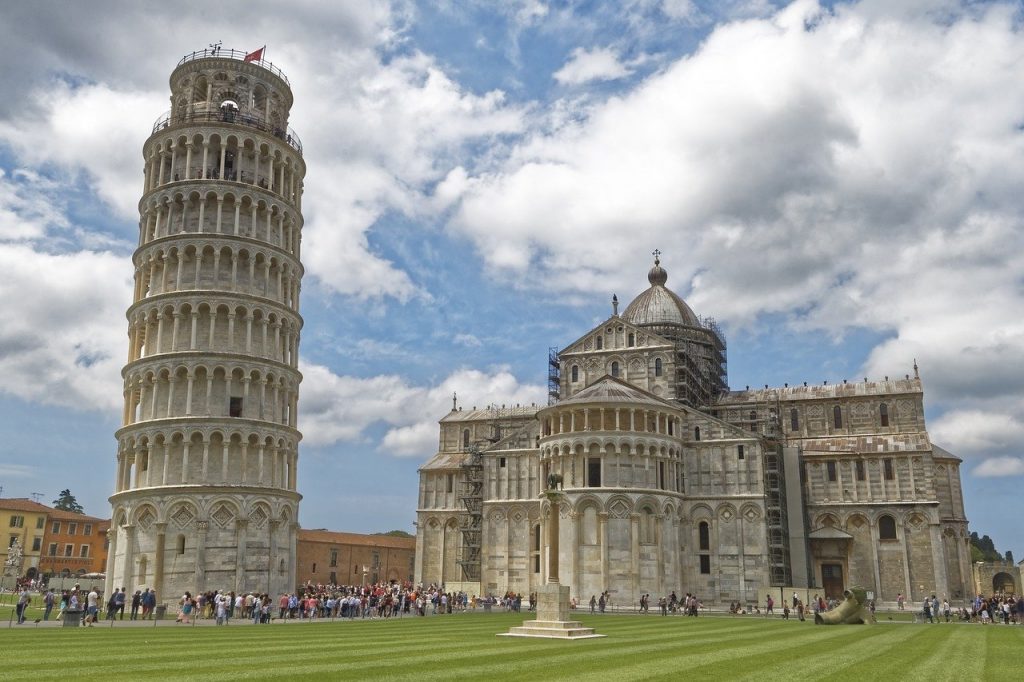 The Leaning Tower of Pisa is certainly one of Italy's most famous landmarks that falls into this category. However, it's certainly not the only tower in Italy. Bologna's Due Torri – the Torre degli Asinelli and the Garisenda tower – have just as impressive a lean. And, there are plenty of more vertical towers too. Giotto's bell tower in Florence, St Mark's Campanile in Venice and the Torre del Mangia in Siena are all incredibly beautiful towers. Climb any to enjoy wonderful views over each of the cities below. And let's not forget to include the Tuscan town of San Gimignano, home to not just one but 13 towers. Back in the 14th century, there were actually 72 towers here as rival families built towers to out-do one another, the Medieval equivalent to keeping up with the Jones'!
And, of course, T is for Tuscany and Trentino-South Tyrol. Tuscany is Italy's 5th largest region but certainly one of its most famous. It's also home to six UNESCO world heritage sites including Florence, Siena, San Gimignano, Pisa's Piazza dei Miracoli, Pienza and the Val d'Orcia. Tuscany needs no introduction. Trentino is far less well-known but those visiting will discover a mountainous region with a plethora of medieval castles and Renaissance palaces and castles.
U is for Umbria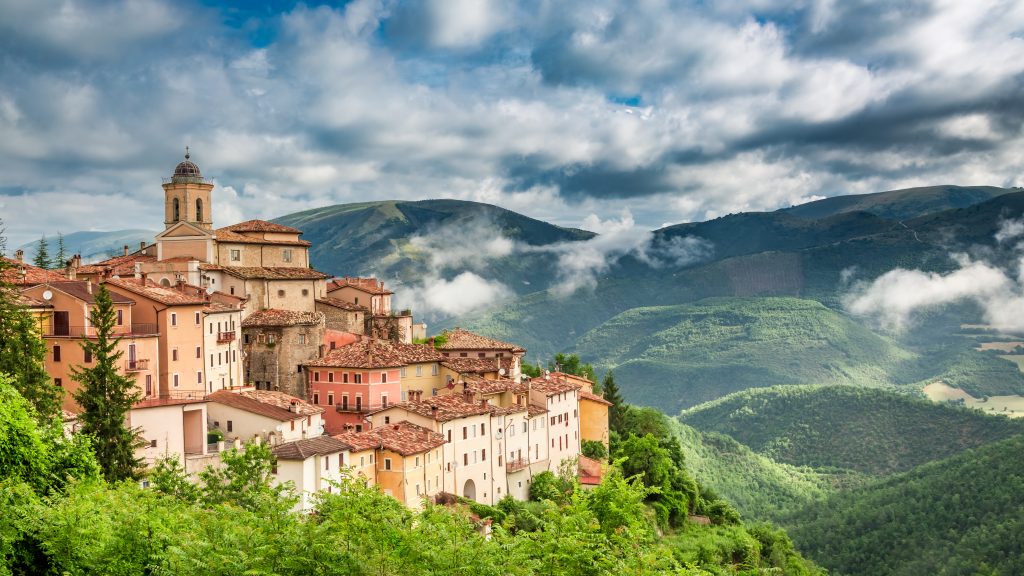 Umbria is actually one of Italy's quietest regions when it comes to tourism and yet it has just as much to offer its busier neighbour, Tuscany. The region borders not just Tuscany but also Lazio and Le Marche. Affectionately known as the 'green heart of Italy', it's famous for its Medieval hill-top towns, wonderful cuisine (including the prized truffle) and superb quality wine. Perugia is the regional capital but other towns worth visiting in the region include Asissi, Spoleto, Montefalco, Bevagna, Orvieto and Foligno.
V is for Vatican City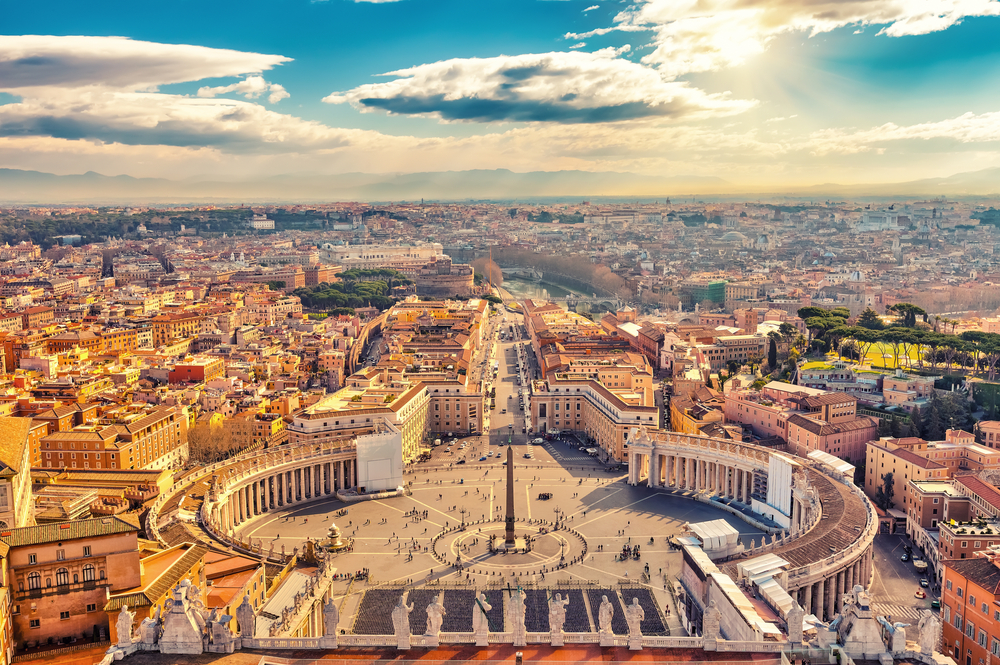 The headquarters of the Roman Catholic church and home to the Pope, the Vatican City is a city-state surrounded by Rome. St Peter's Basilica within the Vatican city is the largest church ever built.
V is also for Valle d'Aosta and Veneto, two more of Italy's regions. The Valle d'Aosta is situated in North West Italy and is bordered by both France and Switzerland. It offers some fantastic skiing during the Winter months, whilst Veneto needs no introduction, home as it is to Venice, Verona and Vicenza.
W is for wineries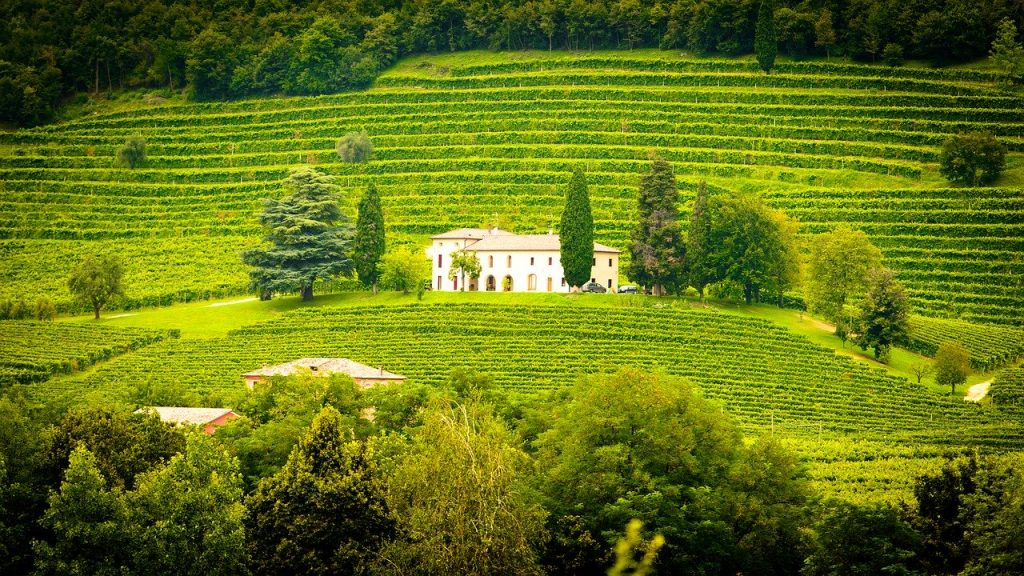 Italy is famous for its wine production. Every single region in Italy produces the stuff so it's perhaps not surprising that Italy is the world's largest wine producer. Whether you're a fan of Piedmont's Barolo, Veneto's Amarone or Tuscany's Chianti Classico, you're bound to find a vino to suit your tastebuds.
W is also for walking. Italy is great walking country. There are a number of paths perfect for serious hikers. These include the Via Francigena (which actually starts in Canterbury in the UK and ends in Rome), the Path of the Gods which is a spectacular coastal walk on the Amalfi Coast and the 6 hour walk along the Cinque Terre, starting either from the North in Monterosso, or Riomaggiore in the South. However, wherever you want to stay
And W is for windows. We can't get enough of Italy's picturesque shuttered windows and doors!
X is for X-citement!
OK… so we're bending the rules a little but we are now on the 23rd letter of the alphabet so we reckon we can get away with it! But I can guarantee that you won't be able to book or plan a holiday in Italy without plenty of excitement brewing!
Y is for Yummy
OK… so we're clutching at straws with this one, especially as we've already focused on the delights of Italy's food! But, we reckon that the food is so good that it's worth mentioning at least twice!
Z is for 'Zona a traffico limitato'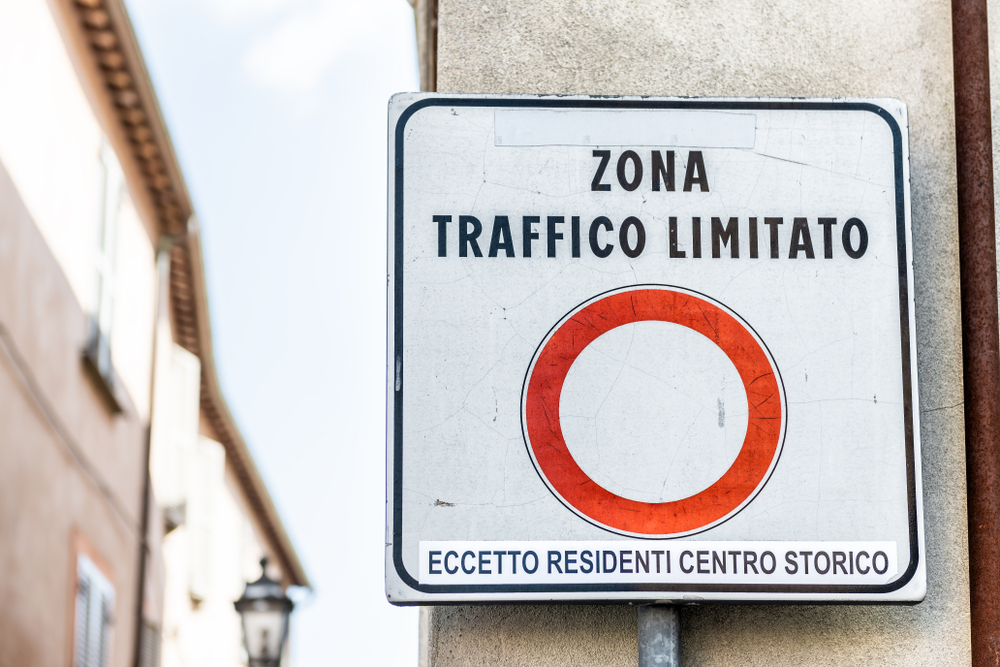 Z is for those dreaded 'zona a traffico limitato' (ZTL). Any tourist that has tried to navigate their way through one of Italy's city centres will no doubt have battled with the ZTL! In total there are around 200 of these schemes across Italy, all of which have the right intentions, put in place to protect the historic centres of Italian cities from excessive traffic which also brings with it the threat of pollution. The zones are clearly marked and are enforced with cameras and hefty fines are imposed should you dare to enter during a time of day when the zone is active. Unfortunately, with the added stress of city driving, trying to work out where you're allowed when can be a become a bit of a headache for many travellers!
Inspired to discover this A to Z travel guide to Italy for yourself, then do take a look at the villas in Italy available to rent from holiday rental specialists, Bookings For You.