For the last two years, Italy has been voted the best country in the world to visit in the Conde Nast Readers Choice Awards. However, in 2009 and 2012, Sicily was also voted the Conde Nast Traveller readers' 'Favourite Island', beating more far-flung exotic destinations such as Bali and the Maldives, as well as the Greek and Spanish islands closer to home. If we're honest, we're surprised Sicily hasn't been awarded this top accolade more often. Today, Sicily remains one of Europe's most fascinating destinations.
Introduction to Sicily
Sicily is a fascinating melting pot of cultures, a meeting point between East and West and between Europe and Africa. With a history that stretches back centuries, Sicily is a land of myths and legends that has been prized by numerous ancient cultures from the Phoenicians to the Carthaginians and from the Romans to the Greeks, the history of whom is still easily evident today in the stunning temples of Agrigento or in the rubble of Selinunte's columns. More recent influences are just as visible – the Arab and Byzantine influences, for example, are clearly found in the domes, mosaics and arches of Palermo.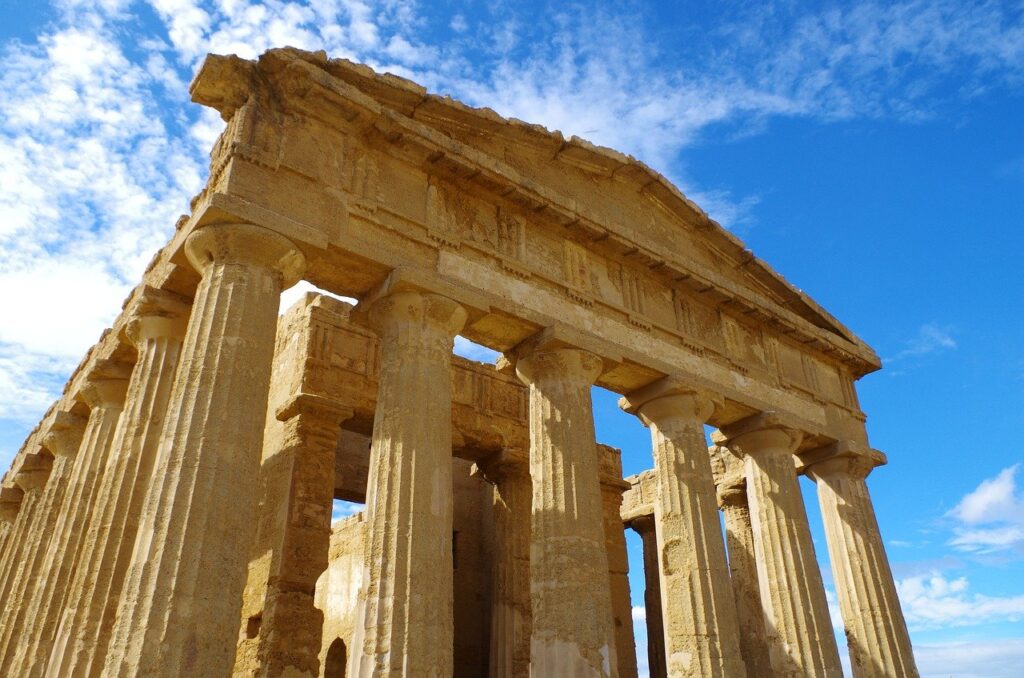 Sicily's landscape is just as diverse as its history. Stunning mountain scenery sits comfortably alongside the smoking crater of Mount Etna whilst around its edge is the incredible turquoise blue of the sea and beautiful array of offshore islands. These seas are paradise for swimmers, divers and water sports enthusiasts whilst inland, the landscape is perfect for keen walkers and climbers.
Sicily is also a land rich in flavours too. Famous for its shellfish and citrus fruits, tuna and swordfish, ricotta, hazelnuts and almonds, Sicily has a wealth of traditional dishes that will delight the palate. From the sweet taste of the cannoli to the exquisite savoury fish risottos, Sicily is renowned for its excellent cuisine even amongst Italians.
These days, Sicily has a population of around 5 million people. Most (650,000) live in Sicily's capital – Palermo – with 300,000 in Catania to the East of the island, 240,000 in Messina and 120,000 in Syracuse.
What to see and do in Sicily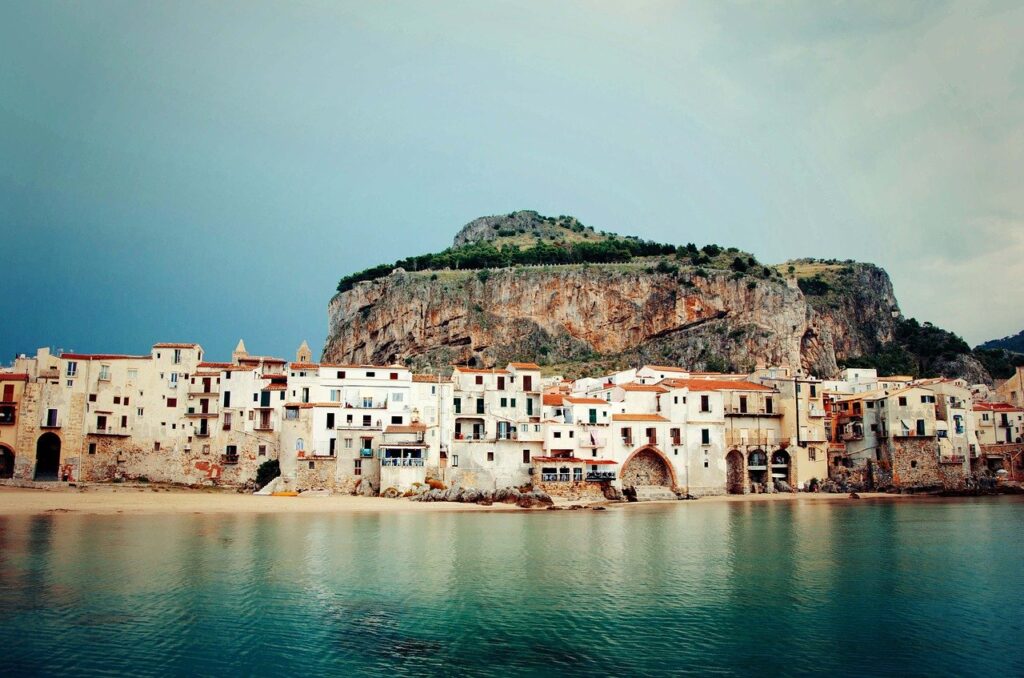 It would be impossible to do justice to Sicily's main sights and attractions in a single holiday. There is simply too much to see and do!
However, wherever you go, you will be assured to be dazzled by Sicily's beauty. Sicily is home to two of Italy's four UNESCO Nature World Heritage sites – the Aeolian Islands (a group of seven islands and home to two active volcanoes) and Mount Etna, the tallest active volcano in Europe whose frequent eruptions will leave you speechless. Affectionately referred to as 'Mungibeddu' by local Sicilians, the fertile Park of Etna is home not just to the volcano itself but also to numerous picturesque, tiny villages and hamlets that perch on its slopes such as Castiglione di Sicilia.
Sicily is rich not just in beauty but also in culture. It's home to five of Italy's UNESCO Cultural World Heritage sites – Agrigento, Villa Romana del Casale, Syracruse and the Rocky Necropolis of Pantalica, the Late Baroque towns of the Val di Noto and the Arab Norman Palermo and the Cathedral Churches of Cefalu and Monreale.
Check our A to Z guide to Sicily to find out more about Sicily's many towns and villages. Or use our 60 things to do in Sicily guide to help plan what you want to see and do during your stay.
Events in Sicily
Sicily plays host to numerous annual events including the 24 hour Processione dei Misteri in Trapani, the couscous festival in San Vito lo Capo, the Flower Festival in Noto, the Pistachio Festival in Bronte and the Carnival in Acireale. Also of note are the Holy Week celebrations in Enna, the Blossoming Almond Tree Festival in Agrigento and the Saint Rosalia celebrations in Palermo. But these are just some of the main events in Sicily each year. There are numerous others in the smaller towns and villages.
What to eat in Sicily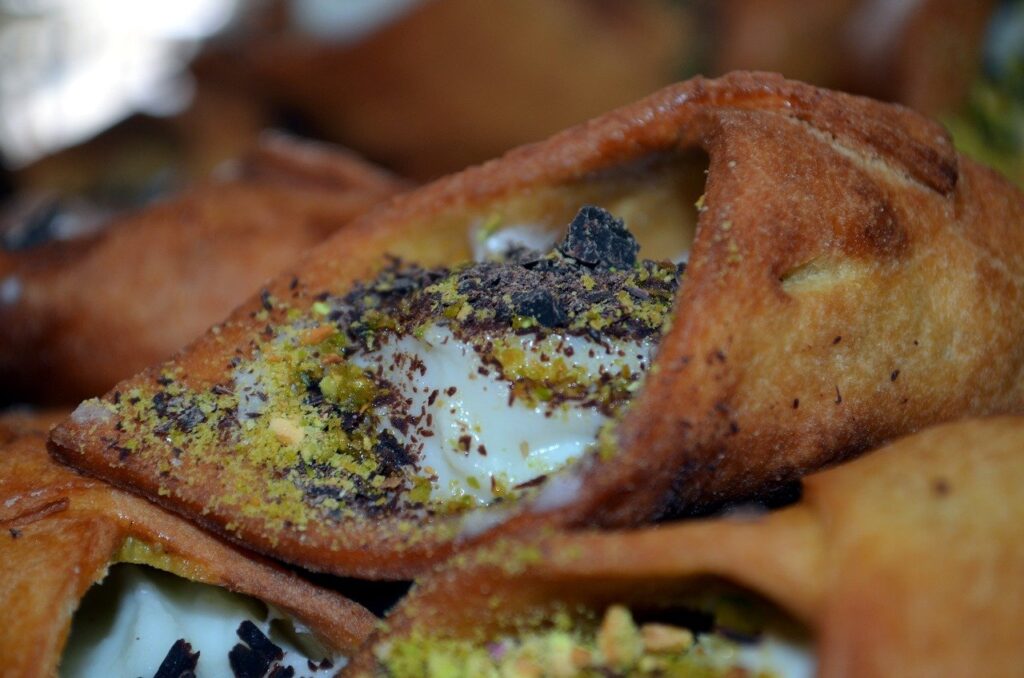 Sicily is nothing short of a paradise for foodies. Cooking is an art here and is appreciated by all Sicilians. Sicilians used to say that when someone is invited over to another person's house that he 'knocks with his feet' as his hands would be busy carrying a plentiful supply of food for his friends to enjoy! Flavours are big and bold and you will be surrounded by the incredible scent of cooking wherever you go. Whether you're in the lively, crowded markets of Sicily's main cities, walking past one of Sicily's many shoreline seafood restaurants or just stepping into one of Sicily's wonderful bakeries, you'll be hit by the delicious aroma of Sicilian food.
One of our favourite sweet treats are Cannoli Siciliani, delicious fried pastry desserts filled with the finest ricotta cheese and chocolate or candied fruits. If you're after something more savoury, then Sicilian arancine (best described as fried rice balls) are the best you'll find anywhere in Italy. The most famous Sicilian pasta dishes include Pasta all Norma (made with tomatoes, aubergines, garlic, basil and salted ricotta), Pasta con le Sarde (pasta with sardines and fennel) and Pasta con Bottarga di Tonno di Favignana (pasta with the caviar of the red tuna).
The weather in Sicily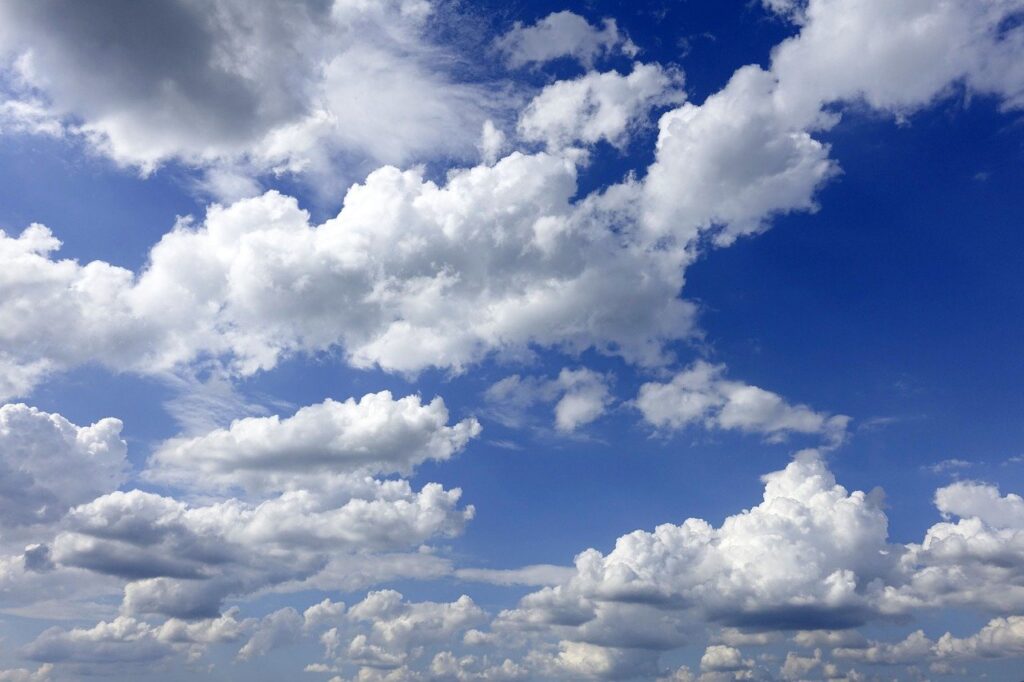 Sicily's wonderful Mediterranean climate makes it a good all-year round destination. Even in the middle of winter, the average temperatures on the coast can still hold up around 13°C and the island enjoys 7 or 8 hours of sunshine a day. On sunny winter days it can even be warm enough to walk around in a T-shirt if the sun is shining. At this time of year, nighttime temperatures will be much cooler though and in the higher areas it will be colder too. Bear in mind that it's possible to ski on the slopes of Mount Etna during the Winter months!
Spring is a wonderful time to visit Sicily with temperatures rising into the high teens and early twenties. Between March and May, Sicily is awash with colour as the wildflowers bloom in the Sicilian countryside. You'll find the first swimmers taking to the water and temperatures are perfect for those who wish to enjoy a more active holiday.
Moving through into Summer, temperatures in Sicily start to heat up across June and into July and August when it gets hot, hot, hot! Average daily temperatures in peak Summer hit 29°C but it is often over 30°C. Sicilians flock to the cooler Sicilian coast to make the most of the incredible beaches. Temperatures in some of the main cities can be stifling but don't be put off spending time inland even in the peak Summer months – the upper slopes of Sicily can stay refreshingly cool.
Temperatures start to drop again across September and into October when average daytime temperatures are a much more pleasant 22°C. It still feels like Summer but the crowds have gone home, making it a great time to visit. Autumn is the time to harvest the wine in Sicily and its vineyards are awash with an array of oranges and reds. Even November temperatures can remain in the high teens although this is the month when Sicily typically sees the most rain.
Where to stay in Sicily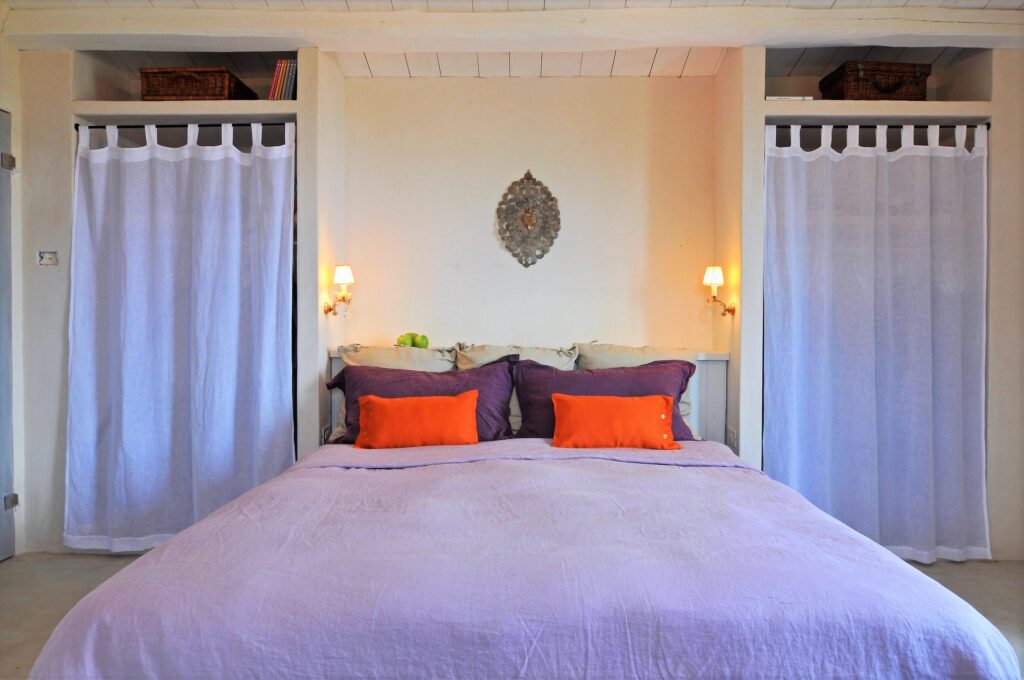 If you're looking for a villa in Sicily, then look no further than the collection of villas available from Italian villa rental specialist Bookings For You. With a wide selection of Sicily villas to choose from, they are sure to have something for every group size, taste and budget.
If you prefer opting for a hotel, then Expedia have a great selection of hotels in Sicily.
How to get to Sicily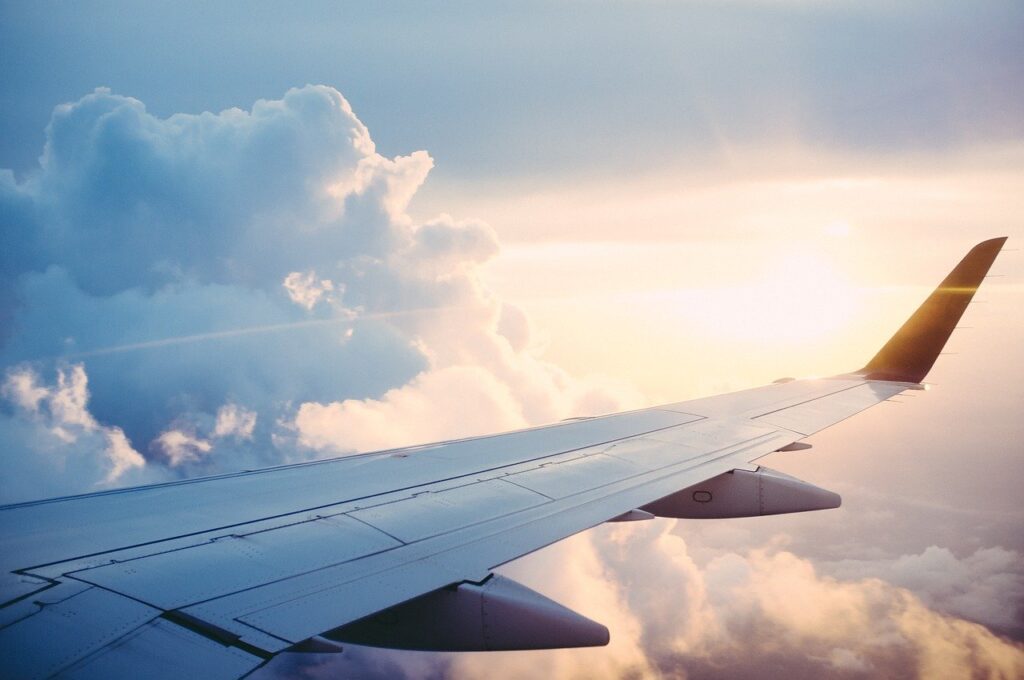 It's possible to get to Sicily either via plane or by boat.
If travelling by plane, Sicily is served by four main airports – Palermo, Catania, Trapani and Comiso. These are served by main international airlines and low cost carriers.
If arriving at Palermo airport, buses leave for central Palermo every half an hour from 6.30am until midnight. The journey to the city centre will take approximately 40 minutes. From Catania airport, the AMT Alibus takes passengers into the the city centre and central train station every 20 minutes between 5am and midnight. From Trapani, there is also an hourly bus service into Trapani itself however buses also go from Trapani airport to Marsala and Palermo, albeit on a less regular basis.
If coming by sea, the quickest crossing will be from Villa San Giovanni in Calabria to Messina in Sicily and takes only 20 minutes across the Strait of Messina. Alternatively you can also reach Trapani in Sicily from Favignana (one of the Aegadian Islands) with a crossing duration of approximately 30 minutes. Or Sicily is connected to Italy's other major island – Sardinia – by the Palermo Cagliari crossing. Ferry services are also available all year round from elsewhere on the Italian mainland. The ports of Genoa, Salerno, Naples, Civitavecchia and Livorno have ferries which go to Sicily's main ports of Catania, Messina, Termini Imerese and Palermo.
Getting Around in Sicily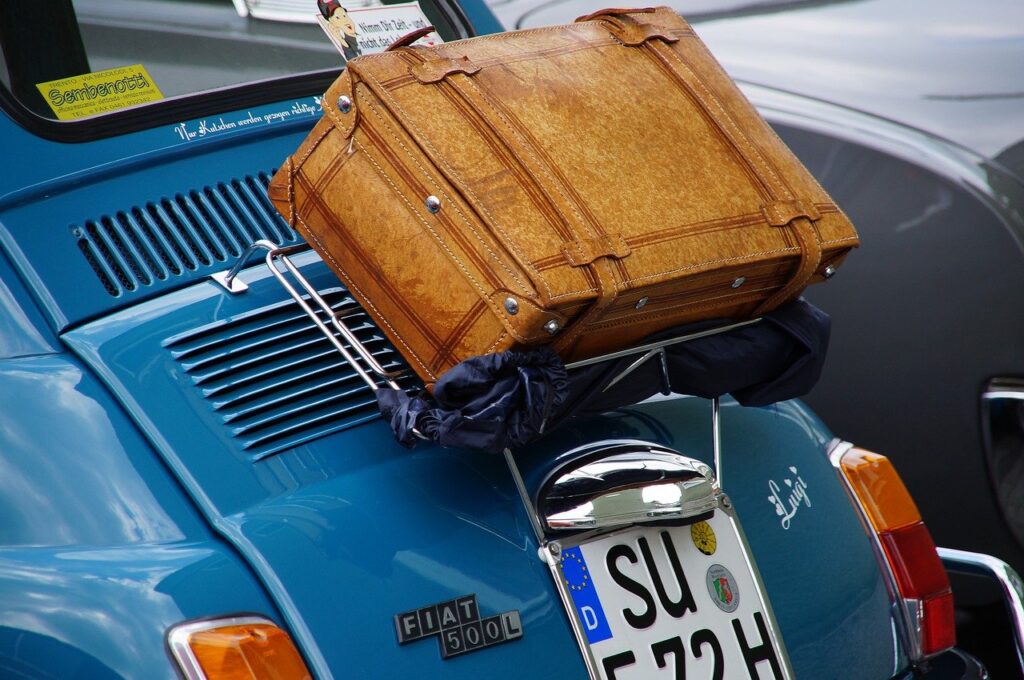 Once in Sicily, there are decent public transportation links. There is a good, fairly efficient train network (although the island lacks the high speed trains you will find on the Italian mainland). For train times and tickets, head to Trenitalia. The bus system can be a little harder to get your head around due to the sheer number of different bus companies that operate on the island. The main two are Interbus and AST.
If hiring a car, the major cities are connected by a good motorway system where you'll rarely find traffic jams. In the North, a motorway network runs from Trapani to Messina, in the East from Messina to Catania and Syracuse and in the West from Trapani to Mazara del Vallo. In the South of the island, towns are connected via a large national road. These larger roads tend to be in decent condition but be prepared to find a few potholes on the smaller country lanes and in smaller towns.
Find the best rates on your car hire in Sicily at AutoEurope.